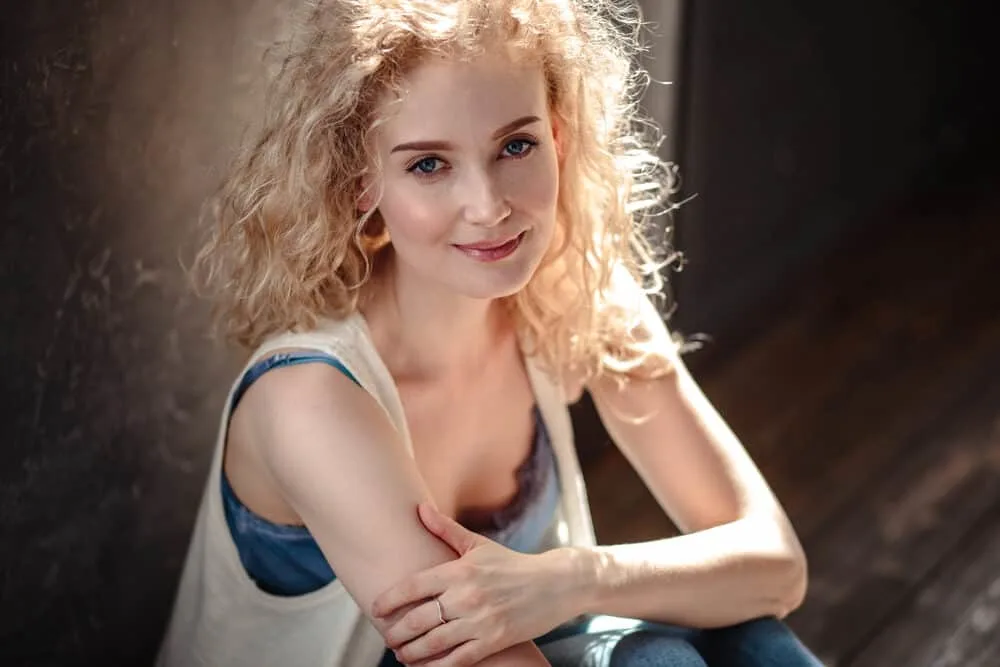 Hair oils have been trending in the hair care space for quite some time now, but only the best oils have stood the test of time. Castor oil is one of such oils.
Many people who have used castor oil in their hair enjoy a plethora of benefits, including reduced hair loss (sometimes called hair fall), increased scalp moisture, and even gray hair prevention.
These benefits are universal, for people of all races with all hair types, but the way you use castor oil on your Caucasian hair makes all the difference. Read on to find out all you need to know about using Castor oil for white girl hair.
The Rundown on Castor Oil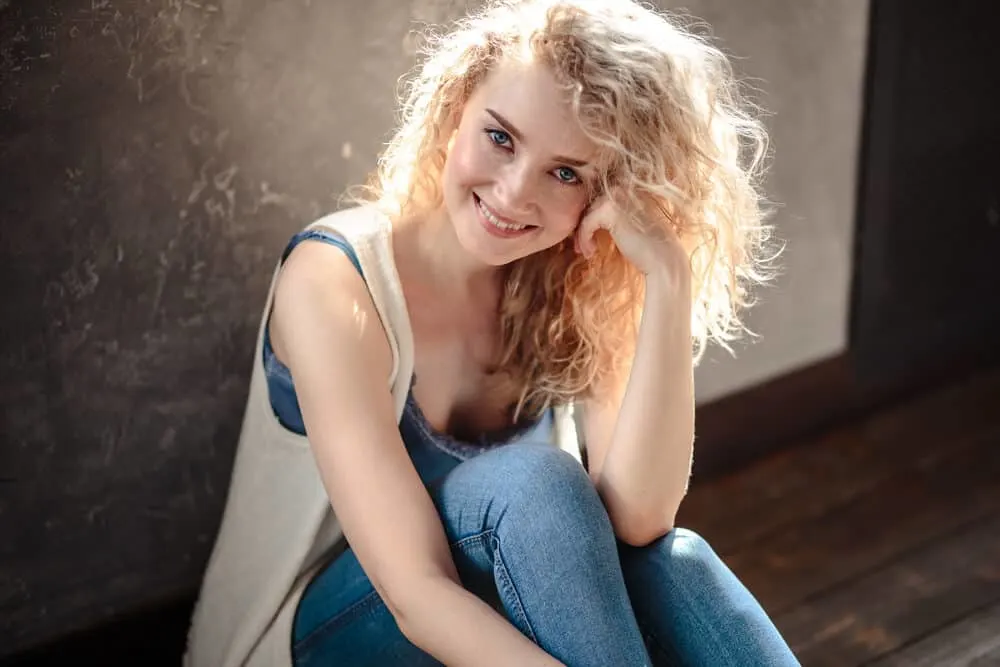 Castor oil is a vegetable oil that can be used for a variety of purposes. Scientifically speaking, this oil is extracted from the seeds of the Ricinus communis plant (i.e., the "castor bean plant").
Even though the castor seeds do have a toxin called ricin in them, this ingredient is deactivated during the oil-making process, so this is a non-issue.
Castor oil has been used for thousands of years, originating in Ancient Egypt. It is commonly used as a food and medication additive but is mainly used in skincare and hair care products.
Why Castor Oil is Good for White Girls' Hair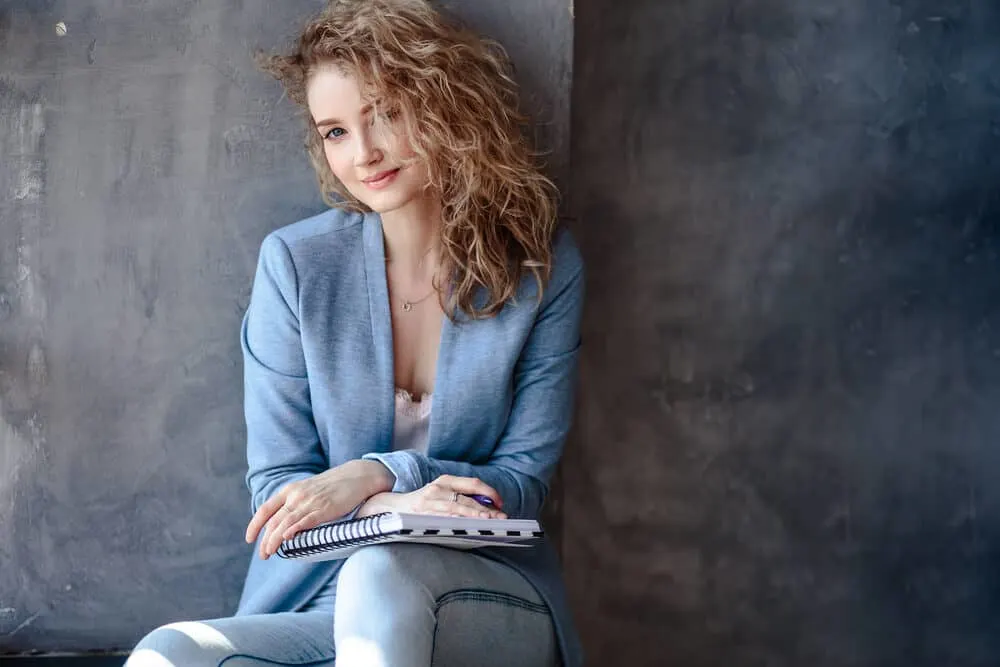 If you haven't been using castor oil in your hair, it's about time to start. There are so many benefits of using castor oil in caucasian hair, and we'll outline them below.
Healthy Hair Growth
Castor oil has the major benefit of preventing hair loss and even promoting hair growth. The oil contains ingredients such as ricinoleic acid and omega-6 essential fatty acids, which help to increase blood flow and circulation in the scalp. It also provides hydration to the scalp, which is crucial to stimulating healthy hair growth.
3 Ways To Use CASTOR OIL For EXTREME HAIR GROWTH
Scalp and Hair Health
In addition, castor oil is beneficial for preventing dandruff and reducing scalp dryness. Castor oil contains ricin and antimicrobial properties, which protect the scalp from different conditions like dandruff and eczema.
The oil is also loaded with nutrients that help bring moisture and hydration to the scalp, thus preventing scalp dryness.
Hydration and Smoothing
If you are experiencing frizziness or dry ends, castor oil can help. Like other hair oils, castor oil helps to smooth frizz and seal in your hair's moisture. It leaves a thin cast on your hair so that moisture doesn't escape as quickly.
Prevention of Premature Hair Greying
Something that may surprise you about castor oil is that it actually can slow down the process of premature greying. Though it isn't a sure fix, it's worth trying if you notice a few grey hairs coming through earlier than expected.
How To Use Castor Oil for White Girl Hair
I Left CASTOR OIL in my hair OVERNIGHT & THIS HAPPENED *best results ever!*
The benefits of castor oil inspire many to give it a try, but it's useless if you misuse it. Luckily, applying castor oil to your hair is super easy. In this section, we'll tell you how to use castor oil for a white girl's hair, which is often type 1 or type 2.
First things first: Know which castor oil to get according to your hair type. The two main castor oils are Jamaican black castor oil and cold-pressed castor oil.
Jamaican black castor oil is thicker and denser, so it should be used only on medium to coarse hair types. Our favorite is the Sheamoisture Jamaican Black Castor Oil. It's 100% pure castor oil that comes in a bottle with an easy-to-use pump dispenser. Use this oil on your hair and body for total rejuvenation.
Cold-pressed castor oil is not as thick, so it is better for hair that is finer in texture. We recommend the Sky Organics Castor Oil, as it is suitable for all hair types, adds intense moisture and shine to hair, and is free from added fragrances, alcohols, and preservatives. Oh, and it's also vegan and cruelty-free!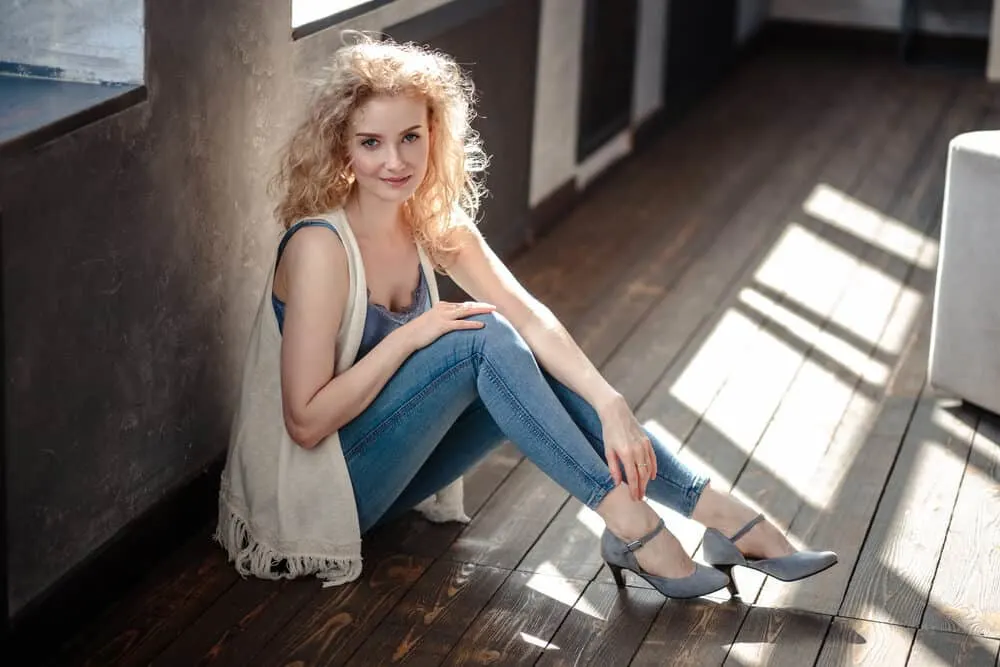 Here's a general rule for white girls: if you aren't sure which castor oil to choose, going with cold-pressed is your best bet.
Now, let's get into how to apply castor oil to your hair for the best results:
If you are using castor oil to prevent dry scalp, this is how to do it:
Apply a small amount of oil to your fingertips and massage it into your scalp. Work in sections to make the process easier – this is a no-brainer for people with very thick hair.
Leave the oil in for at least 20-30 minutes.
Rinse the oil out.
*For deeper hydration, leave the castor oil in overnight and rinse it out in the morning. If you'll be leaving the oil in overnight, be sure to wear a shower cap to prevent an oily mess on your bedding.
If you are using castor oil to prevent greys, seal in your hair's moisture, or promote hair growth, follow the below steps:
Coat your hair with a layer of castor oil before you go to bed (don't ignore your ends). The amount of castor oil you'll need for this depends on the thickness and length of your hair, but most people can get by with a couple of teaspoons.
Comb (or fingercomb) the castor oil through your hair for even distribution.
Wear a cap over your hair to prevent an oily mess. You may even want to sleep on a towel to keep the oils from transferring to your bedsheets.
Wash the oil out of your hair in the morning. To get it out, shampoo your hair twice with a sulfate-free shampoo.
Pros and Cons of Using Castor Oil for Hair Care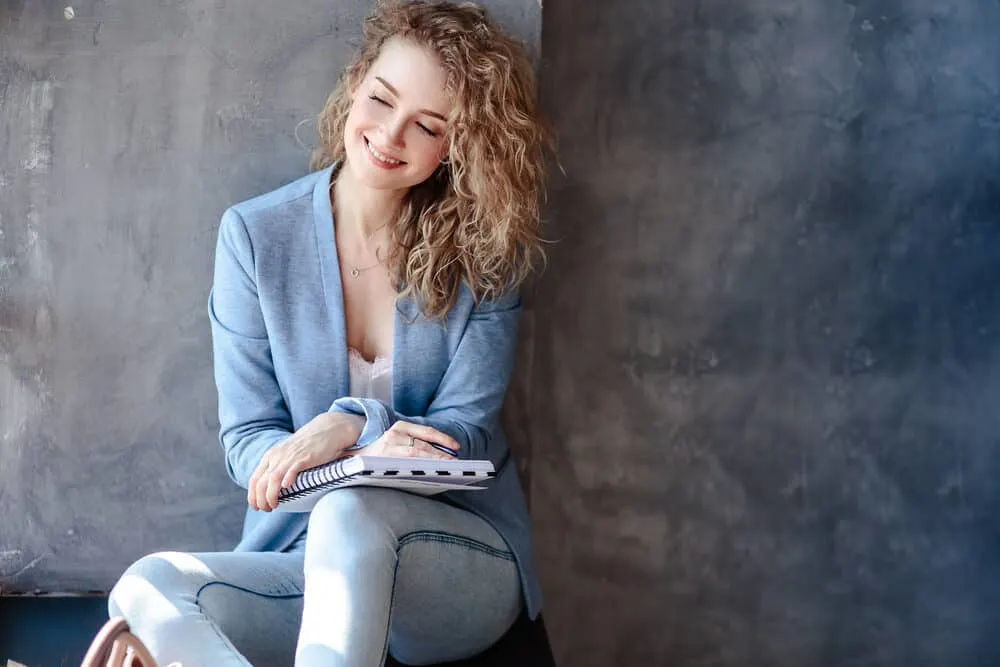 Castor oil comes with both benefits and drawbacks, and it's important to learn about them before you give the oil a try. Here they are:
Pros
Just a touch of castor oil adds natural-looking shine and gloss to the hair and hydrates and soothes your scalp.
Castor oil promotes hair growth and reduces hair thinning. Though there is limited scientific evidence to prove this, castor oil improves the health of your scalp and strengthens hair follicles. Therefore, it provides a better foundation for new hair to grow. This is why some ladies refer to castor oil as the hair growth oil.
Castor oil has been known to reduce the incidence of premature greying so you can look youthful for longer.
You don't have to use much of the oil to reap the benefits. A couple of teaspoons or less will normally do the trick.
Cons
Castor oil can cause scalp irritation in people with skin sensitivities.
The oil is known to clog pores. So, when you're applying it, make sure to keep it off your hairline. When you go to sleep, make sure your cap is properly secured on your head, so the castor oil doesn't leak onto your skin.
Jamaican black castor oil is heavy and will weigh down fine, silky hair (which many Caucasians have).
Do's and Dont's of Using Castor Oil for Hair Care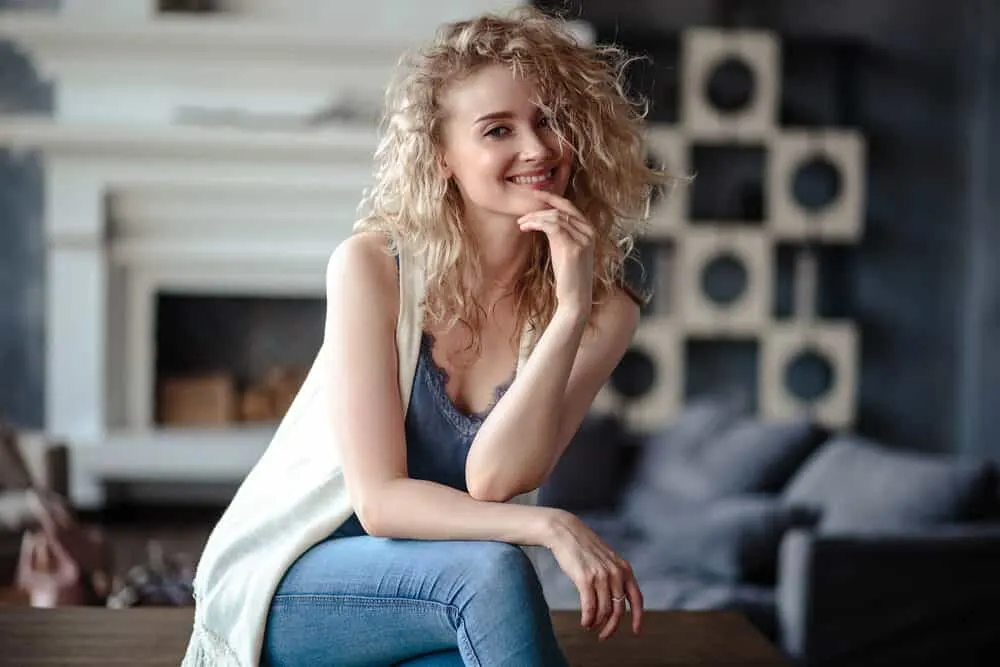 Read the below dos and don'ts to reap the full benefits of castor oil:
Do's
Do dilute the castor oil with other oils (olive oil, almond oil, or argan oil) if you find that it is too heavy for your hair. You can mix castor oil with many other ingredients, so feel free to experiment to find the combination for your hair's need.
Do wear a shower cap when sleeping with castor oil in your hair.
Do only use a small amount. A little bit goes a long way. If you don't think you're using enough, keep adding more little by little. A few drops are usually enough for most DIY natural hair care products and treatments.
Dont's
Don't use it if you are on medications that negatively interact with it.
Don't use it directly on the scalp before going out, as it can look very greasy and you don't want oily hair strands.
Organic castor oil is one of those oils that people love or absolutely hate. That's because it's a very potent oil that should be used in a very particular way, especially if you have Caucasian hair.
Luckily, with the information presented in this article, you've got all you need to reap all of its awesome benefits. We hope that this article has been helpful to you. You're now a step closer to achieving the healthy, hydrated hair that everyone's after!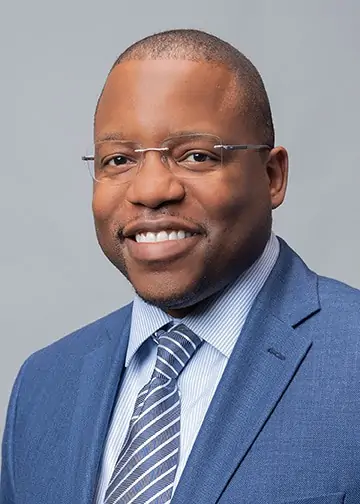 Kenneth Byrd holds a BS in Accounting and Management Information Systems and an MBA from the University of Alabama at Birmingham. With over 15 years of experience, Kenneth has been dedicated to hair care since 2008, when he co-founded Curl Centric® and Natural Hair Box alongside his wife. As a team, they promote healthy hair care practices through their comprehensive platform, Curl Centric. Curl Centric is a website operated by a husband and wife team that encourages healthy hair care. At Curl Centric, we aim to help our readers take control of their hair care journey and make good decisions about products, hairstyles, and maintenance techniques. We also have strict editorial integrity; here's an explanation of our editorial guidelines and how we make money.