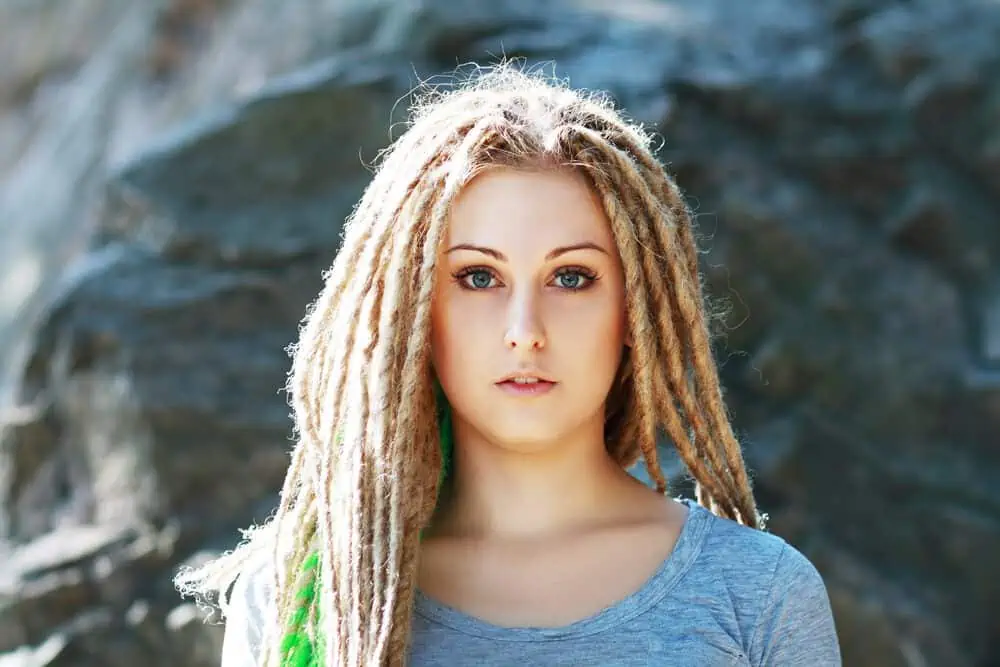 With each passing year, dreadlocks become more mainstream. People from all walks of life are locking their hair, including Caucasians.
The problem white people face is that creating dreadlocks on white hair (i.e., usually straight hair) takes specialized techniques, some of which are different from those used to cultivate dreads on black people's hair (usually kinky, curly, or wavy hair).
If you want to get dreads on your white hair, this article is for you. We'll tell you everything you need to know about starting your loc journey with caucasian natural hair.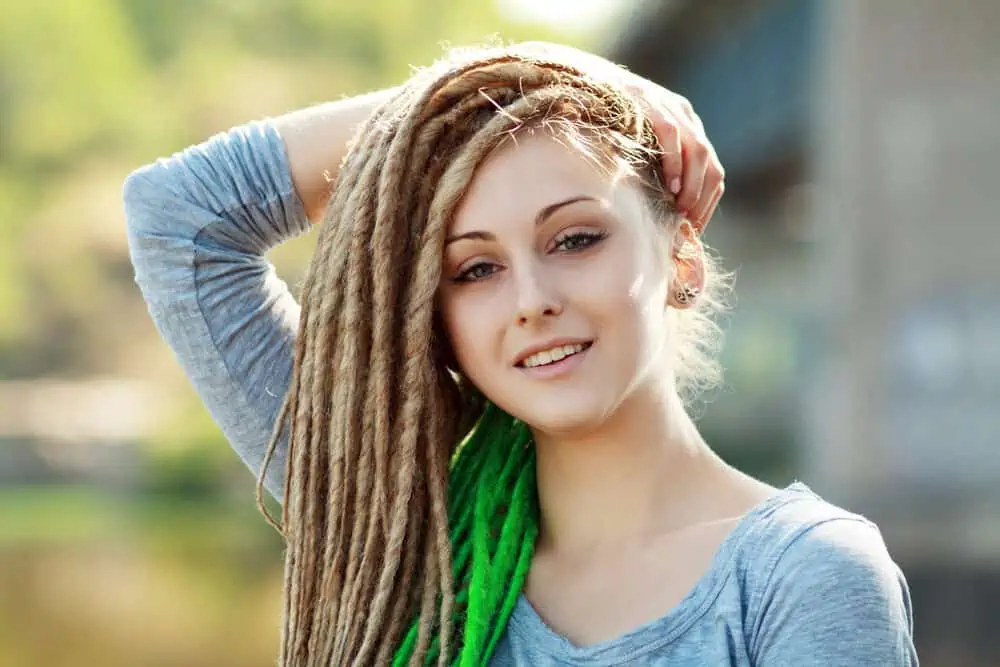 How to Do Dreadlocks for White Hair
After deciding that you want to wear dreads, you need to determine how you're going to start them. You've got several starter loc options to consider, and each one has its nuances, benefits, and negatives.
Let's get into them below:
Twist and Rip Method
How To Make Dreadlocks - Twist & Rip Method!
One of the most common ways to start dreads on white hair is to do the old twist and rip. It requires you to part out a section of hair, twist it a few times in one direction, then separate the ends in two, and pull each half outward until you feel resistance.
You'll repeat this until a loc begins to form. This motion encourages your hair to tangle in a way that creates a reasonably firm dread foundation.
To make the locs more cylindrical, you can smooth them by rubbing them between your palms.
If you're more of a visual learner, watch this video on the twist and rip method. Starter locs formed using the twist and rip method last pretty well and will continue to lock naturally over months.
But the main issue people have with the twist and rip method is that the resulting locs tend to unravel from time to time. This can be a bit annoying, but all you'll need to do to fix it is repeat the twist and rip method.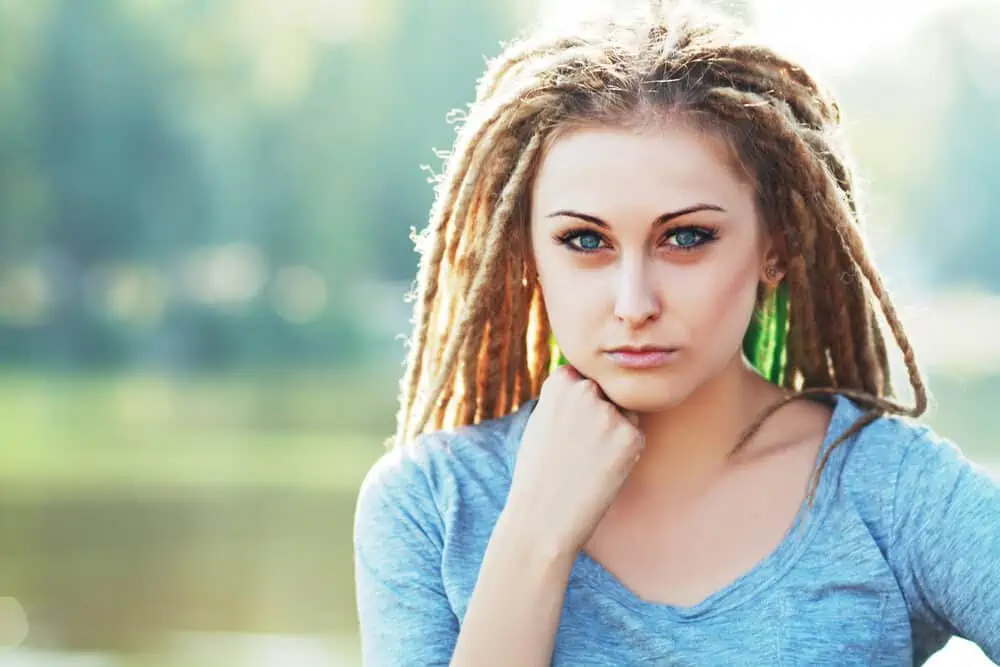 Is the Twist and Rip Method for You?
The twist and rip method is not for everyone, but it could be a good fit for you if you:
Prefer to control the size and number of locs you end up with.
Are okay with the starter loc process taking a couple of hours.
Don't mind your hair looking unruly for a few months. The twist and rip method results in extreme frizz that only calms down after the locs have matured a bit.
If you decide to go with this method, be sure not to pull your hair too tight. Doing so can cause severe scalp pain and injury.
Backcombing Straight Hair
Backcombing Dreadlocks : A Quick Tutorial With Tips for Backcombing Dreads
Backcombing is another method that white people use to start dreadlocks. It forces the hairs into a knotted formation and jumpstarts the locking process.
If you've ever backcombed your hair, you're a step ahead of the rest. Here's how to do it step by step:
Part out a section of hair. Backcombing works best for medium to large locs.
Use a teasing comb to knot up the section of hair. Start backcombing at the roots and roll the loc between your palms or fingers to shape it a bit. Then continue teasing until you get to your ends.
Palm roll the lock once more to solidify its structure and then move on to the next section.
Watch this backcombing demonstration to see for yourself how it's done.
When you create the structure of locs using a teasing comb, your locs may not take much longer to mature. On average, backcombed locs only take 6 months to a year to lock fully.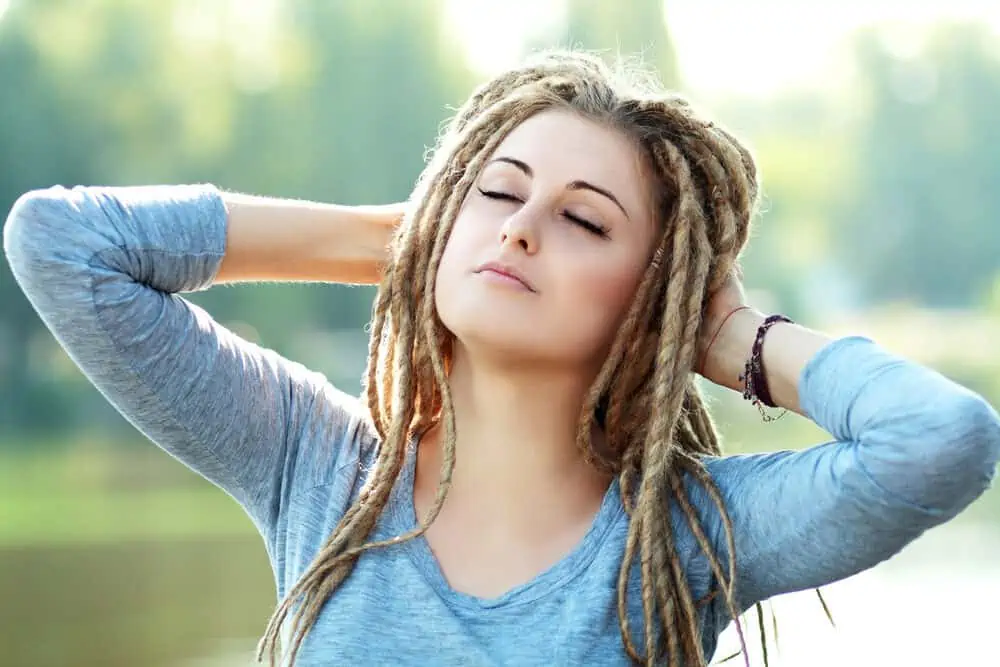 Are Backcombed Locs for You?
Backcombed locs are a straightforward way to start dreads, as they require few tools and a low level of skill. This starter loc method may be for you if you:
Want to minimize unraveling as your locs mature. Backcombed dreads don't unravel as much as locs started via other methods.
Are looking for an easy starter loc installation process. Anyone can backcomb their hair. Though, you may need someone to help you backcomb the locs at the back of your head.
Crochet Locs
Instant Dreadlocks With Straight Hair
For anyone who wants instant locs on Caucasian hair, crochet locs are a great option to consider. The method entails using a tiny crochet hook to manually create knots in your hair.
The most common crochet hook size used for this method is the 0.5mm size. Crocheted locs are firm and very rarely unravel, which is the main appeal of this locking method.
Here's how to crochet your locs:
Part out a section of hair with a comb.
Begin by twisting the base of the section a few times.
Hold the section of hair between your thumb and index finger.
Starting about an inch away from the base, stick the crochet hook into the section horizontally and pull it back out. Repeat several times to knot up the hair.
Twist the section again a couple of times and insert the crochet hook in a different spot. Pull it back out and repeat.
Once it appears that the base of the section is tangling up, insert the crochet hook into the section again, but this time, angle it slightly downward toward the ends of the section and continue crocheting.
When you get to the ends, fold the last inch of hair on top of the loc and crochet once more to fuse the ends to the rest of the dread. The end of the loc should look blunted.
Check out this demo on installing crochet locs on straight hair.
Note: Be very careful while crocheting your hair – the crochet hook can pierce your finger.
This method may be for you if you:
Don't want to go through the whole loc maturation process.
Are up for a long installation time. It can take several hours or even an entire day to complete a full head of crochet locs. And if your hair is long, it can take several days.
Don't mind that the locs won't lay flat initially. It will take some time for them to calm down.
Have the money to get them done professionally or the patience to do them yourself.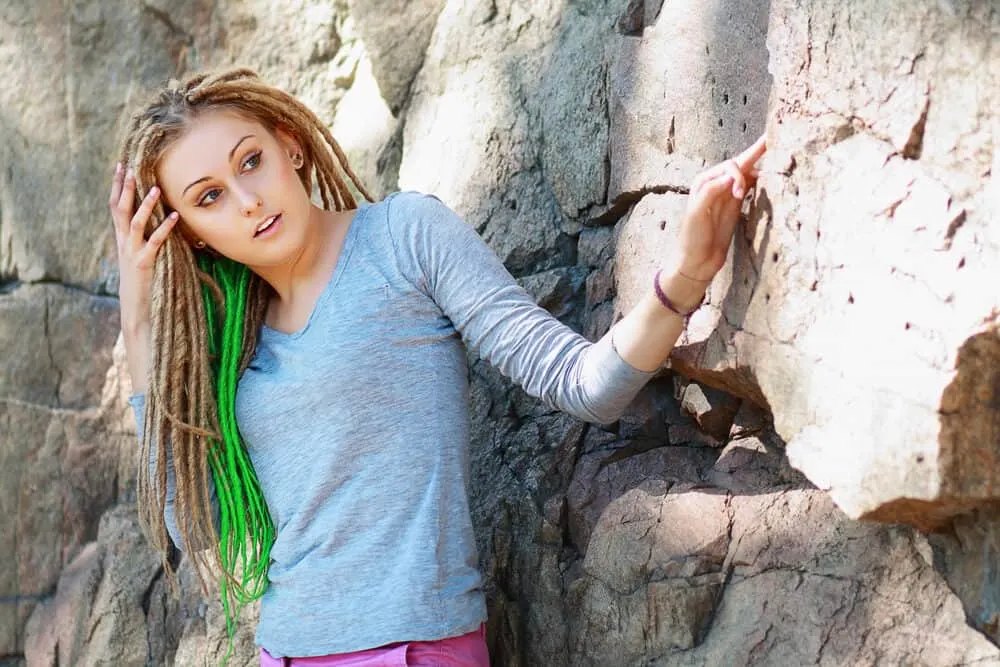 Freeform Locs
If you're someone who's looking for an entirely low-maintenance loc journey, freeform locs will be your jam. These locs are created simply by neglecting to comb or brush your hair.
You'll still wash your hair and scalp (use a residue-free shampoo), but you won't ever detangle again. Eventually, your strands will begin to tangle and form locs.
The thing that people love or hate about freeform locs is that you never know how your locs will look when you start them using this method. Your strands will tangle however they see fit.
You could end up with tiny locs around the perimeter and a few thick ones in your crown, or even three super-sized locs. The locs may have a non-uniform shape, where the thickness of a given loc varies from root to tip.
Some locs may join near the roots but not at the ends. So, be prepared for that if you want to start your locs the freeform way.
Freeform locs work for all hair types and can take anywhere from 1 to 2 years to lock up.
Are Freeform Locs for You?
Now that you know what freeform locs entail, let's get into whether this starter loc method would be a good fit for you. Freeform locs are great for people who:
Would rather skip expensive loc maintenance sessions.
Don't mind seeing their hair all frizzy and unkempt for at least 12 months.
Work for a company that doesn't enforce strict hair requirements.
Don't have a preference for loc size or number.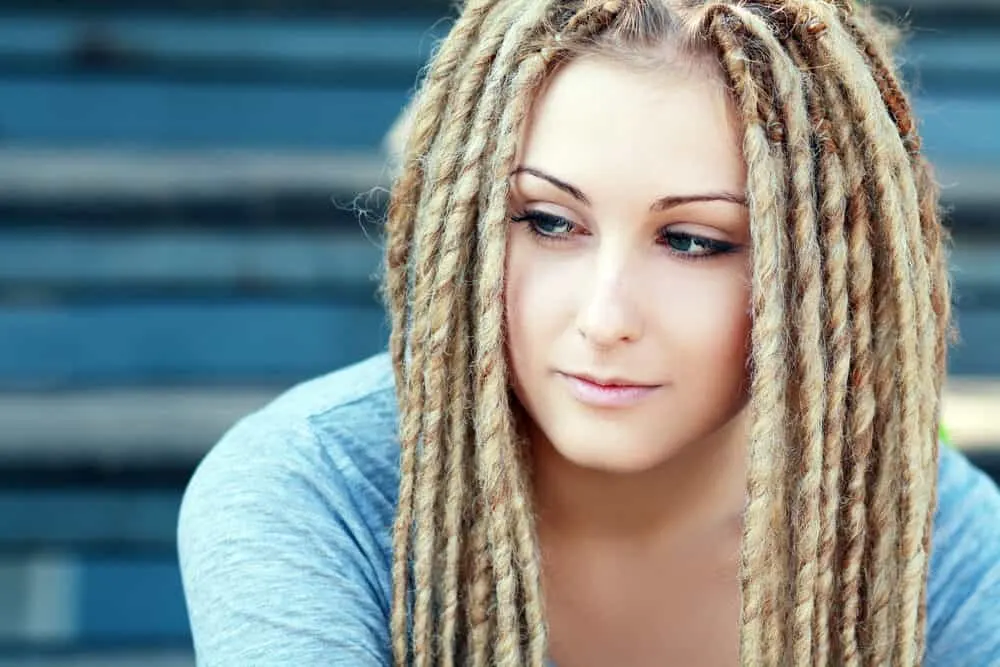 There you have it, several ways to get dreadlocks on white hair. Whether you're planning to wear your hair short or long, we're confident that one of the methods listed above will give you the beautiful dreadlocks you've been wanting to create. We wish you the best with your new loc journey!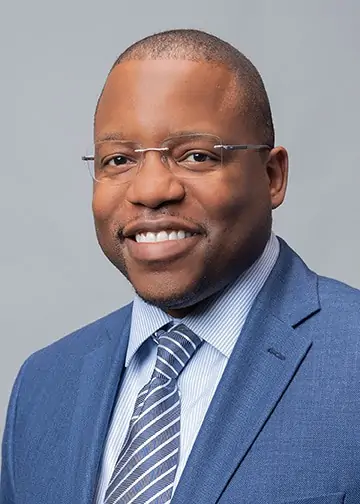 Kenneth Byrd, with a BS in Accounting and Management Information Systems and an MBA from the University of Alabama at Birmingham, has over 15 years of experience and is a recognized authority in hair care. Co-founder of Curl Centric® and Natural Hair Box, Kenneth has dedicated himself to promoting ethical and scientifically-backed hair care practices. Rigorous editorial guidelines, industry recognitions, and features in numerous media outlets evidence his expertise. Kenneth's commitment to transparency, quality, and empowerment has positioned him as a trusted voice in the field, empowering readers to confidently embrace their natural beauty.