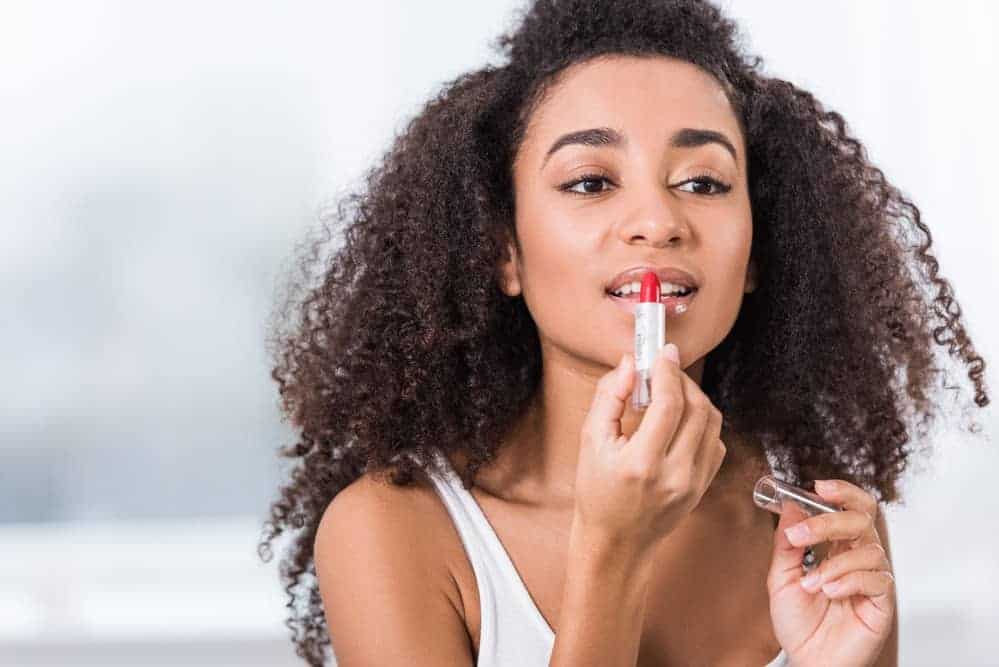 The Curly Girl Method (CG Method), outlined in detail in the book, 'Curly Girl: The Handbook' is a curly hair regimen created by Lorraine Massey.
Lorraine Massey believes that most women "go wrong" when they plan the cleansing and styling components of their hair regimen.
The purpose of the Curly Girl Method is to help women achieve and maintain healthy curly hair without the use of sham (trick) poo (nasty) and harsh heat styling techniques that can damage your hair and destroy your beautiful curl pattern.
Several women, and even some men, follow the Curly Girl Method. You can follow the tips outlined within this article to see what the before and after results are like for you and to determine if this method makes a difference for your hair.
How the Curly Girl Method Works: Do's and Don'ts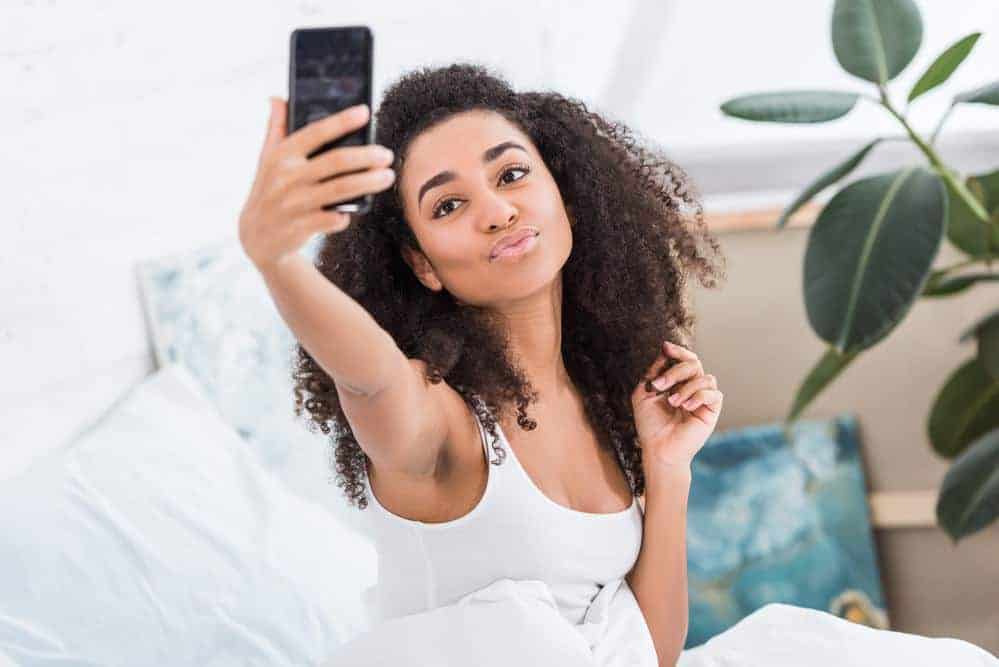 There are several hair care techniques and common styling tools that people use on a daily basis that can cause their hair to quickly become damaged.
If you're an active reader of the Curl Centric blog, you'll know that we often encourage protective styling for this very reason.
Note that we define protective styling in a different manner than most blogs, so I would encourage you to read our definitive guide on
protective styling for curly hair
.
Now, if you're going to follow the Curly Girl Method, you'll need to know which hair products to avoid.
Some of the products you would normally use and have in your bathroom cabinet may no longer be worth using (i.e., curly girl approved) because they are too harsh on your hair and are ruining your natural waves or curls.
In this video,
Penny Tovar
, provides advice on how to get started with the Curly Girl Method. As detailed within this article, this method outlines a healthy curly hair regimen that doesn't include using traditional shampoos. Instead, you'll co-wash your hair, condition your hair, and then use a hair gel that's alcohol, paraben, and silicone-free.
Products You Should Avoid (i.e., Not Curly Girl Approved)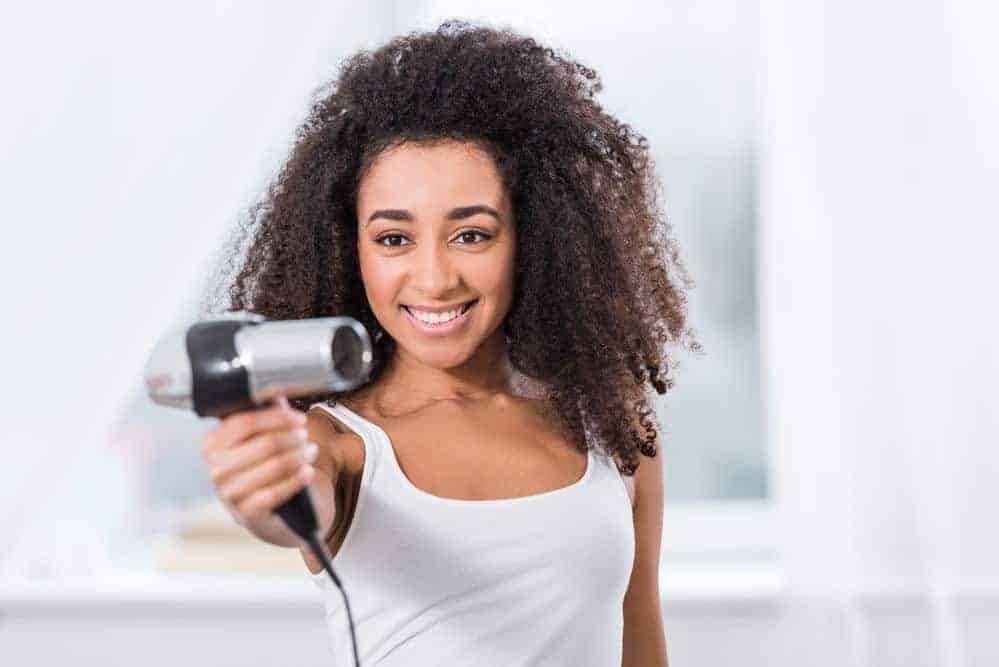 The first thing that you should do is throw away your shampoos, hair brushes, combs, picks, and stop using any heat-styling tools. There is one exception to using heat styling, as the method allows the use of a hairdryer with a diffuser.
Although, generally speaking, you should avoid heat styling tools and the following products:
Traditional shampoos

Flat irons, blow dryers, hair steamers, hot combs, and other heat styling tools

Hair brushes and combs

Sulfates, especially products containing sodium lauryl sulfate, ammonium laureth sulfate, and sodium laureth sulfate

Products containing alcohol
These products are rough on the hair and can leave it looking dry and dull. If you have these products at home, donate them to someone else or toss them in the trash because you are not going to need them when following the Curly Girl Method.
Should I Stop Using Shampoo?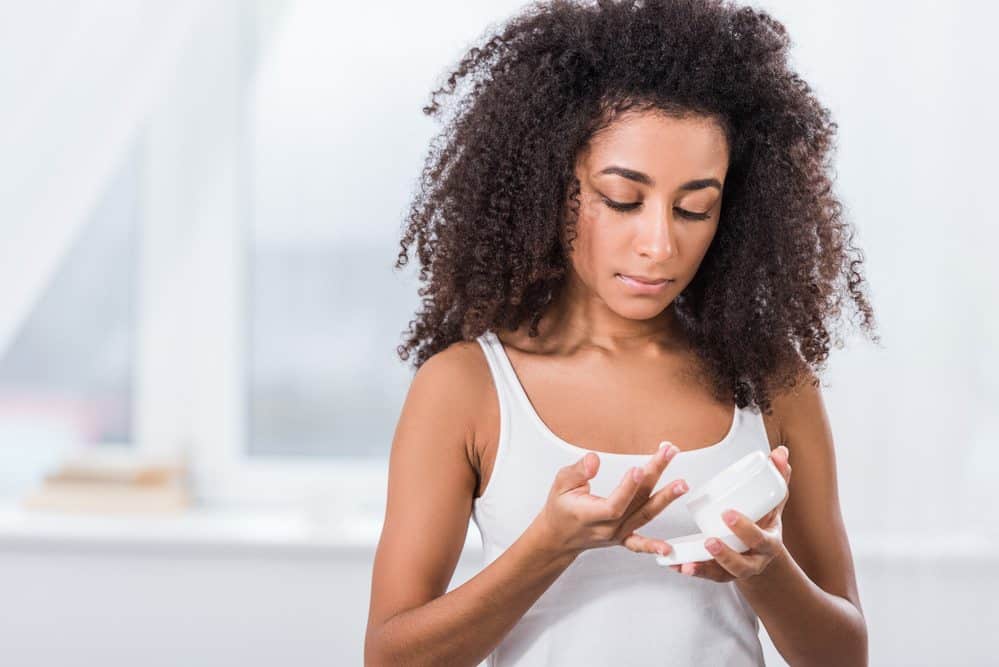 With the Curly Girl Method, it's recommended that you give up shampoo (i.e., go no-poo). However, most people have used shampoo their entire life, so we recommend easing into this method.
Otherwise, if you stop using shampoo cold turkey, your hair may start feeling dirty after a few weeks.
Instead of giving up shampoo entirely, you can switch over to a gentle shampoo that does not contain any sulfates, which is often considered a low poo or gentle poo.
Again, if you're used to regularly using shampoos, your hair may feel dirty, oily, or greasy when you initially move away from using traditional shampoos during your hair regimen.
Although, you will eventually get used to this feeling after a few weeks of following the Curly Girl Method. This is perfectly normal.
Over the past weeks, I've done quite a bit of research on conditioner washing (co-washing).
I have been surprised by the fact that co-washing does a pretty good job of actually cleaning your hair, meaning that the oil build-up on unwashed hair is significantly reduced.
It is important to note that your hair will not feel squeaky clean, so there will be some build-up left on your hair.
As for cleaning your scalp, the Curly Girl Method recommends using friction from your fingertips to break up dirt, remove oil, dead skin, and product build-up without damaging your natural curls.
It's unlikely that co-washing alone will keep your scalp clean over an extended period of time. You're likely to end up with product build-up on your hair that requires the use of shampoo to properly remove the build-up.
This is only my opinion, as I haven't personally tested this concept. So, if the method works for you, keep doing it as long as you're satisfied with the results.
I do highly recommend taking before and after pictures, so you can determine how much your hair has changed as you continue to implement the Curly Girl Method.
Products You Should Start Using for Healthy Curls
Gentle sulfate-free cleanser
Botanical conditioner (should include high concentrations of plant-based ingredients, like mint, lemongrass, and rosemary)
Alcohol, paraben, phthalates, and silicone-free hair gel
The goal is to create a hair care regimen that includes gentle products promoting healthy hair. These products are "compliant" with the Curly Girl Method.
How to Follow the Curly Girl Method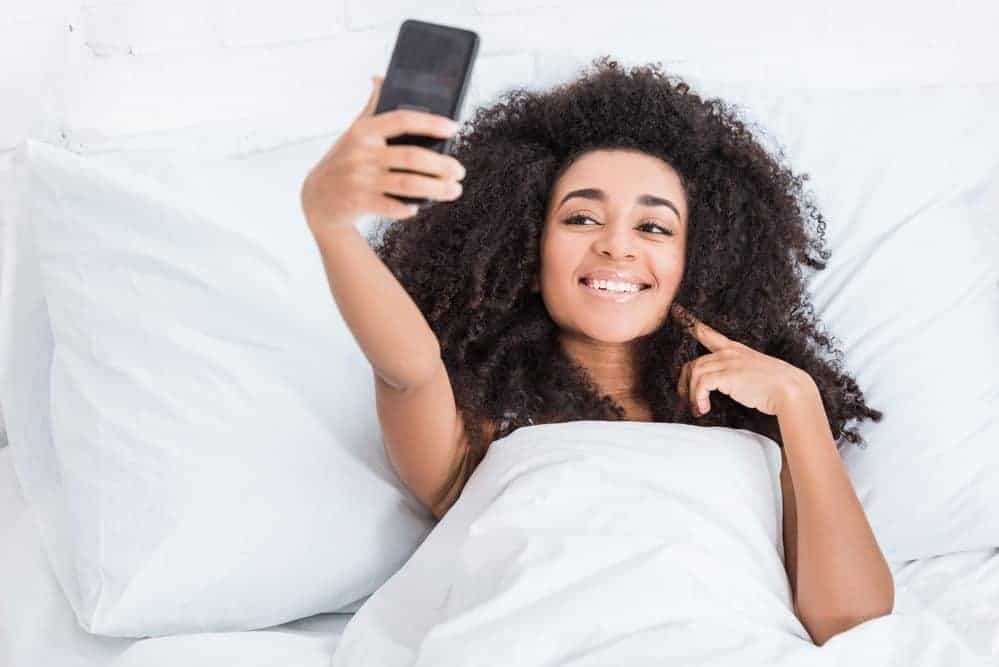 The creator of the Curly Girl Method, Loraine Massey, has outlined the following process for cleaning, conditioning, and styling your wavy, curly, or coily hair.
Note that the Curly Girl Method can also be used on straight hair and color-treated hair. However, if your hair is relaxed or color-treated, I highly recommend that you read this article on hair coloring for curly hair.
Step 1: Clean Your Hair
If you're easing into the Curly Girl Method, then you should modify these steps as needed.
Although, the first step is to gently wash your hair with a sulfate-free product (gentle shampoo) or a botanical conditioner of your choosing.
If you're planning to slowly transition away from shampoo, you can continue with your existing cleansing schedule, however, you should replace your existing shampoo.
Plus, the Curly Girl Method recommends that you use your fingertips to gently massage and stimulate the scalp while cleansing your hair.
The friction created by gently massaging your scalp will begin to loosen dirt, dried sweat, and oils from your hair. However, it's important to note that your hair will not feel squeaky clean.
Depending on your natural curl pattern, the method does recommend slightly different approaches. If you're planning to fully implement the Curly Girl Method, I encourage you to purchase 'Curly Girl: The Handbook' by Lorraine Massey.
If you have wavy hair, you can still use a traditional, gentle shampoo, but you should stick to using it just once each week instead of using it daily. As usual, remember to condition your hair after washing it with a gentle shampoo.
If you have a very curly hair type (i.e., type 4 hair, coily hair, or textured hair), you should wash it with your conditioner at least once each week. This is also known as a co-washing (i.e., conditioner washing) process.
While there is quite a bit more information in the book 'The Curly Girl Handbook', the key is to experiment until you determine the right cadence for your hair.
Step 2: Condition Your Hair
After cleaning your hair, apply conditioner to the different sections of your hair. It's recommended that you apply all (or at least most) of the conditioner to your hair, meaning that you shouldn't rinse it out.
This may seem odd initially, but the goal is to keep your hair moisturized and frizz-free.
Step 3: Scrunch (or Blot) Your Hair to Absorb Extra Moisture
To remove excess moisture when you get out of the shower, you can use a smooth, absorbent cloth or towel.
For example, a baby's blurb cloth, microfiber towel, cotton t-shirt, paper towel, or even a pillowcase can work. We recommend the Luxe Beauty Essentials microfiber hair towel from Amazon.
However, it's recommended that you stay away from harsh fabrics that can damage the hair cuticle and cause unwanted frizz. For example, a conventional bath towel wouldn't be a good option.
Step 4: Styling Your Hair
While styling your hair, the Curly Girl Method recommends that you use alcohol and silicone-free hair gel to hold your curls.
The Curly Girl Handbook refers to creating a curl cast or gel cast, which helps the hair maintain its natural curl formation until it dries completely.
Once your hair dries, you can tilt your head forward and gently fluff your hair upward to remove the gel cast.
Products for the Curly Girl Method
How To Shop For Curly Hair Products! w/ CurlyPenny! | BiancaReneeToday
Kudos to, Bianca Renee for helping ladies find products that are compliant with the Curly Girl Method. Note that these products can change at any point in time, so it's important to read the labels to ensure that the products don't contain sulfates, silicones, harsh alcohols, and parabens.
Also, it's important to note that Bianca has outlined a list of brands that are Curly Girl Method safe: Bounce Curl, Briogeo, Camille Rose Naturals, Curl Keeper, Curls, Deva Curl, Maui Moisture, Rizos Curls, and Shea Moisture.
The Curly Girl Method is a relatively simple method to follow, as you'll really only need a good hair conditioner and gel to use for styling purposes.
Conditioners
Hair Gels
Creating a Curly Girl Regimen
It's critical that you track how your hair responds to the Curly Girl Method and make any necessary adjustments to achieve your desired appearance. Below are some additional tips to consider as you create your curly girl regimen.
Satin is very popular in the natural hair community, although you could also sleep on a silk pillowcase to achieve similar results. Silk will mitigate unwanted frizz, although silk is generally more expensive than satin.
We're fans of pineappling your hair at night, which refers to putting your curls in a loose high ponytail before going to sleep at night. This will help you preserve your curls for an easier time styling your hair the next morning.
Do not wash your hair too many times during the week. You can easily freshen up your curls by lightly misting them with a small amount of water, finger combing to style, and applying a bit of leave-in conditioner. Learn more about how frequently you should wash your hair with this article. Note that you also can use a wide-tooth comb if you're not keen on finger detangling.
If your hair starts to feel dirty (ex. oily or greasy) while using a curly girl friendly regimen, I recommend using a sulfate-free shampoo.
If you have a significant amount of product build-up, I recommend using a clarifying shampoo to thoroughly clean your hair before starting this curly hair journey.
We are also advocates of periodically incorporating deep conditioning treatments into your curly girl journey to keep your hair hydrated and to mitigate damage.
Determine if you have hard water (read this article). If so, you should consider filtering the water used to wash your hair.
What Products Are Curly Girl Approved?
There are seemingly hundreds of curly girl approved products. Included below are a few of our favorite brands, plus a few products recommended by our readers and email subscribers.
We attempt to keep this list updated, but you should learn how to read the ingredient label on hair products if you're new to this process.
Brands and product lines that offer curly girl approved products: As I Am, Aveda Be Curly, Bounce Curl, Briogeo, Camille Rose Naturals, Curl Keeper, Deva Curl, Kinky-Curly Knot Today, Maui Moisture, Mixed Chicks, Moroccan Oil, Rizos Curls, Shea Moisture, TRESemme, and WEN.
Why Some Women Avoid the Curly Girl Method?
Some women consider the Curly Girl Method too restrictive. If you enjoy experimenting with a large variety of hair products and don't want to spend time reading product labels and discarding products that aren't curly girl approved, you may also consider the method too restrictive.
We're advocates of women using what works best for their hair, which often leads to some experimentation. It's fun, and ultimately you're the real natural hair guru for your hair, so we say experiment and have some fun.
If you're interested in heat styling, you won't be able to follow the method as originally articulated.
We try to help women understand the pros and cons of using certain products, tools, and techniques, although it's critical that you enjoy your hair, as no one else's hair is exactly the same as yours.
How Long Does It Take to See Results with the Curly Girl Method?
When following this method, some women report seeing results nearly immediately (i.e., only a few days later). However, results will only continue to become more noticeable over the span of a few weeks.
Everyone's hair is different, but generally, results should be noticeable within 3 or 4 weeks. We encourage you to take at least weekly photos to track your results.
There have been several variations (or regimens) similar to the Curly Girl Method over the years. Although in 2001, this official method was released to a much wider audience by famed author and hairstylist Lorraine Massey through her bestselling book, 'Curly Girl: The Handbook'.
When this book was first published, the vast majority of hairstyles that you saw were straight, in fact, many women have felt pressured to straighten hair through the use of relaxers and flat irons.
In 'Curly Girl: The Handbook', Massey even shares details about how she was ridiculed as a kid for having curly hair.
Over the years, this book along with several others targeted at curly girls helped fuel an emerging natural hair movement for women with naturally curly hair.
Two other incredibly popular curly girl books are The Science of Black Hair: A Comprehensive Guide to Textured Hair Care by Audrey Davis-Sivasothy and If You Love It, It Will Grow: A Guide to Healthy, Beautiful Natural Hair by Phoenyx Austin.
Conclusion
In conclusion, the Curly Girl Method was designed as an approach to take care of naturally curly hair that has not been relaxed. It is quite similar to the "no-poo" method as it discourages the individual from using shampoo.
In addition, it calls for no heat styling (i.e., blow drying, flat ironing, etc.), no brushes or combs, no use of products with harsh sulfates, which are typically found in many shampoos, conditioners, and styling products, as well as the use of a conditioner as opposed to a shampoo, known as conditioner washing or co-washing.
The book also includes various tips for using gels and other hair care products. The general rule of thumb is to treat curly hair gently in an effort to minimize damage to the hair cuticle, which must remain as moisturized as possible.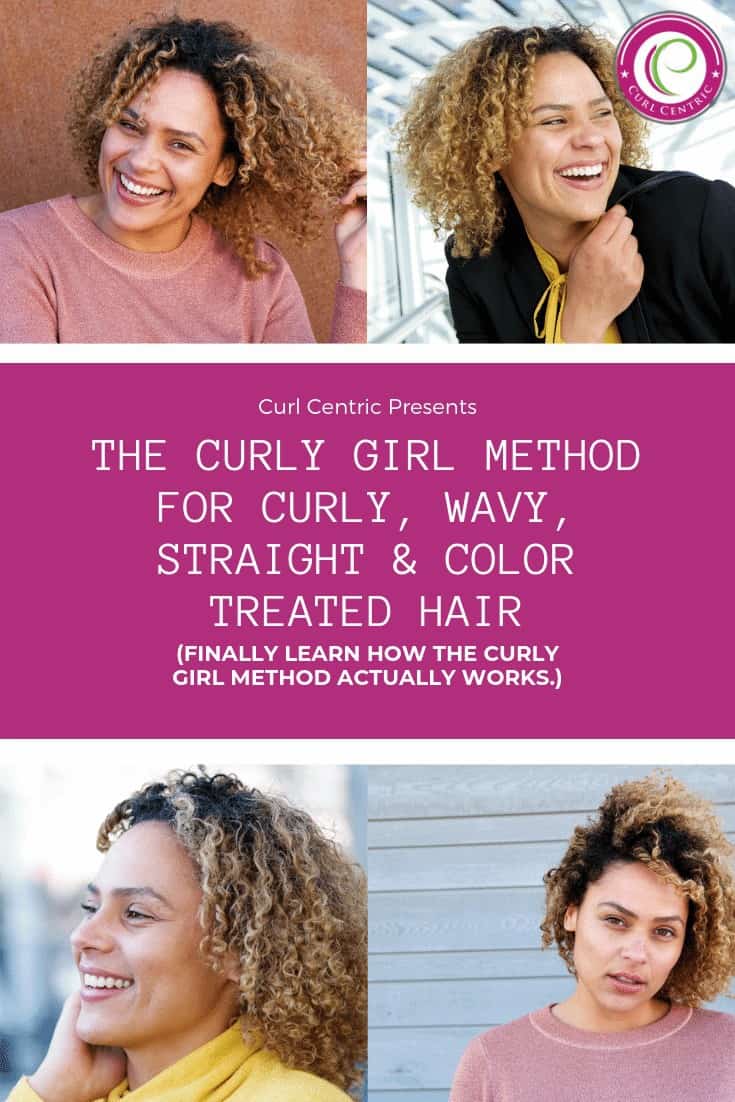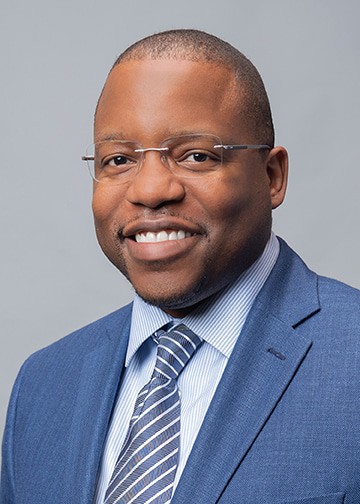 Kenneth Byrd holds a BS in Accounting and Management Information Systems and an MBA from the University of Alabama at Birmingham. He is a serial hair blogger that has been writing about hair care since 2008, when he co-founded Curl Centric® and Natural Hair Box. Curl Centric is a website operated by a husband and wife team that encourages healthy hair care. At Curl Centric, we aim to help our readers take control of their hair care journey and make good decisions about products, hairstyles, and maintenance techniques. We also have strict editorial integrity; here's an explanation of our editorial guidelines and how we make money.