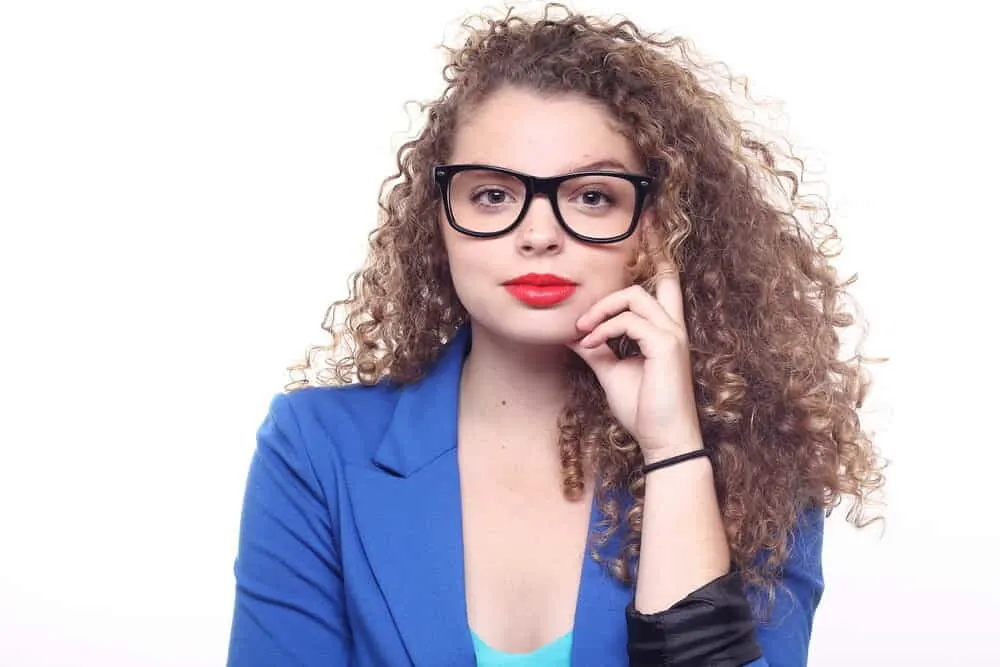 Since Shea Moisture went retail in 2008, it has become a wildly famous name in the natural hair community. The company's hair products were originally made by and for women of color, specifically targeting the problems associated with naturally curly, kinky, and coily hair.
Though the company makes products for women of color, the company took a step out of the box and ran a video ad in 2017 that featured many white models with straight hair. The company intended to be more inclusive, though many instantly took offense.
Through all the backlash, comments, and threats to boycott the brand, two questions remained among Caucasians, "Is Shea Moisture Good for White Hair" and "Can a White Girl Use Shea Moisture?"
Below, we'll break through the stigma and examine the products themselves, seeing what they can offer women of all colors with all hair types. We'll also look at some benefits and risks of using Shea Moisture on white girls' hair so you can decide if it's worth a try.
Can a White Girl Use Shea Moisture?
Women of any color can use any product, no matter how companies decide to market it. The fact that some marketing campaigns target specific groups of women has to do with sales, with many looking at where their most promising audience is.
Though different ethnicities can use Shea Moisture, including white, black, and brown women not all of them should use the same products. It has nothing to do with their skin color and everything to do with their hair type. Straight-haired people and curly-haired people often need different hair care regimens.
Because of the type of hair white women tend to have, their scalps tend to be oilier, requiring fewer oil-based products. So, it's important to evaluate each product individually when making a decision on whether to incorporate it into your hair routine.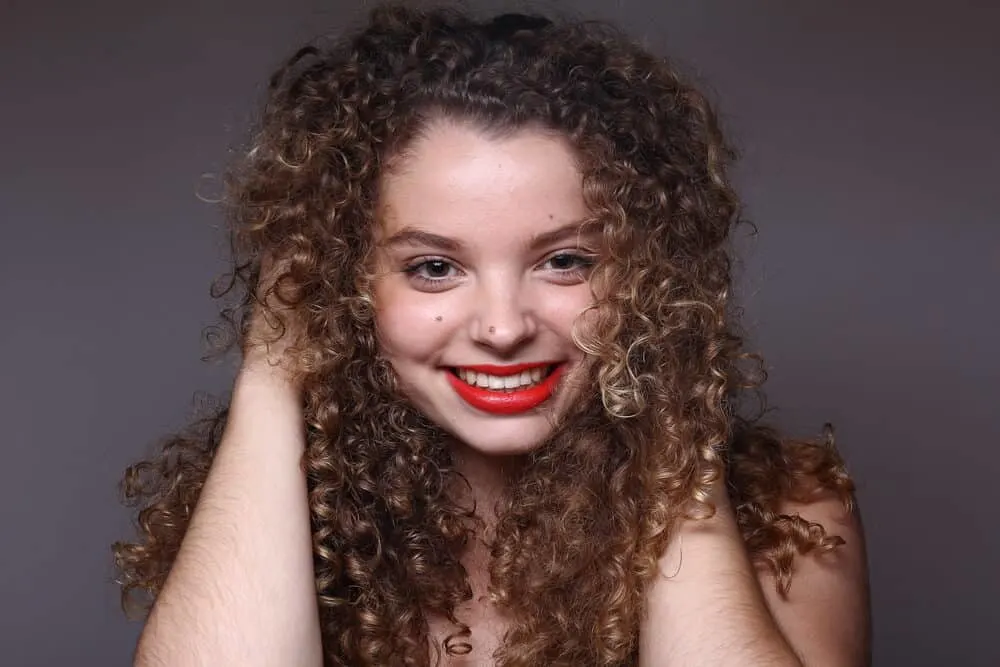 Is Shea Moisture Good for White Hair?
Knowing that white girls can indeed enjoy Shea Moisture products, let us take a look at the benefits and risks they could potentially face.
Shea Moisture makes all kinds of products, catering to women with all hair types. In fact, there are unique benefits that you can get out of using Shea Moisture products on Caucasian hair, a few of which we'll share with you below.
Highly Moisturizing
Many products from Shea Moisture contain ingredients that provide intense hydration for the hair and scalp. While women of color with natural hair may need to use these products more often, white girls too can use them to reap the same benefits.
Amazing Natural Ingredients
Who doesn't love a list of juicy ingredients, especially when they're all-natural? Shea Moisture has a reputation for formulating magical products which incorporate amazing ingredients like manuka honey, coconut, hibiscus, argan oil, neem oil, silk proteins, and raw organic shea butter.
No matter what hair type a woman has, giving it a dose of all-natural goodness can change her hair game instantly.
Reduces Frizz and Flyaways
You don't have to be a certain color to suffer from frizz and flyaways. All women have to deal with these issues, though some experience them to a higher degree than others. Shea Moisture has many products that smooth the hair, keeping unruly hairs in place for lasting sleekness.
Sulfate-Free Formulation
Shea Moisture does not use sulfates in any of its products. That's because sulfates tend to strip moisture and natural oils from the hair, which is detrimental to most hair types.
Because of their ill effects, sulfates are becoming a boycotted ingredient in general, with women of all colors switching to products without them.
Risks of Using Shea Moisture Products on White Girl Hair
Just like there are benefits to using Shea Moisture products on Caucasian hair, there are also risks. We'll list a few to consider below: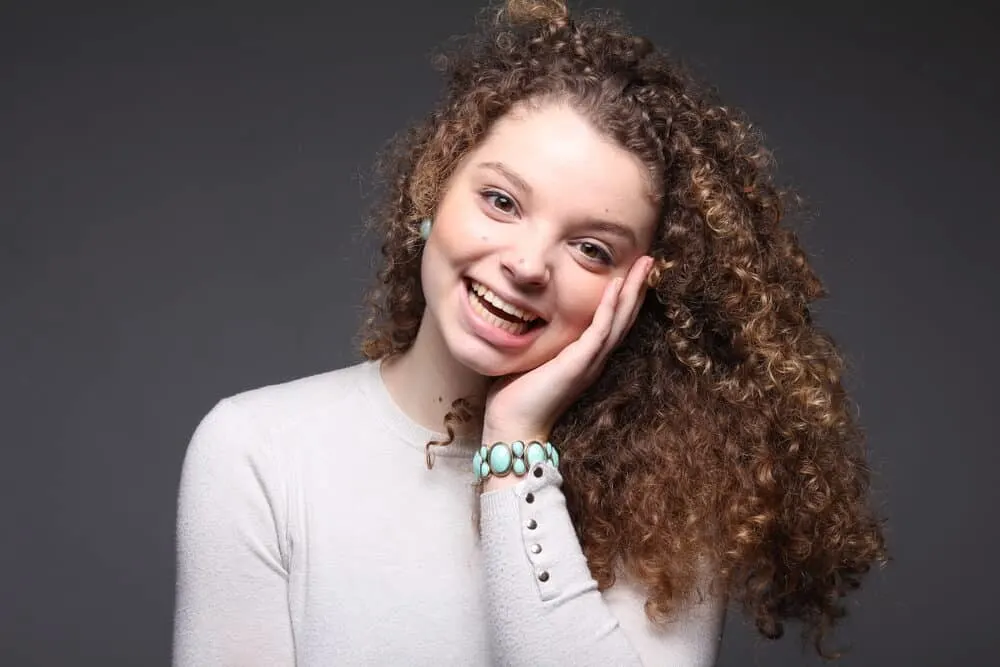 Too Oily
White girls' hair tends to be wavy or straight, so the scalp's sebum (natural oil) is able to easily lubricate the hair shaft in most cases. For that reason, moisture is usually not a big issue.
Usually, the reverse is the issue – oiliness. Some products from Shea Moisture contain a high concentration of oils, which is usually great for people with type 4 hair (often black people), but not so much for straight or slightly wavy hair (which lots of white people have).
Without paying attention to specific Shea Moisture products and their ingredients, white girls risk making their hair too oily.
Heat Damage
Some Shea Moisture products could lead to indirect heat damage. Because many of them contain oils that leave the hair moisturized, they could make white girl hair too oily and cause damage when applying heat to style.
This indirect heat damage may make the hair more susceptible to damage, even if the products are only used here and there. It's essential to know your hair, the ingredients, and their potential effects before use.
Best Shea Moisture Hair Products for a White Girl's Hair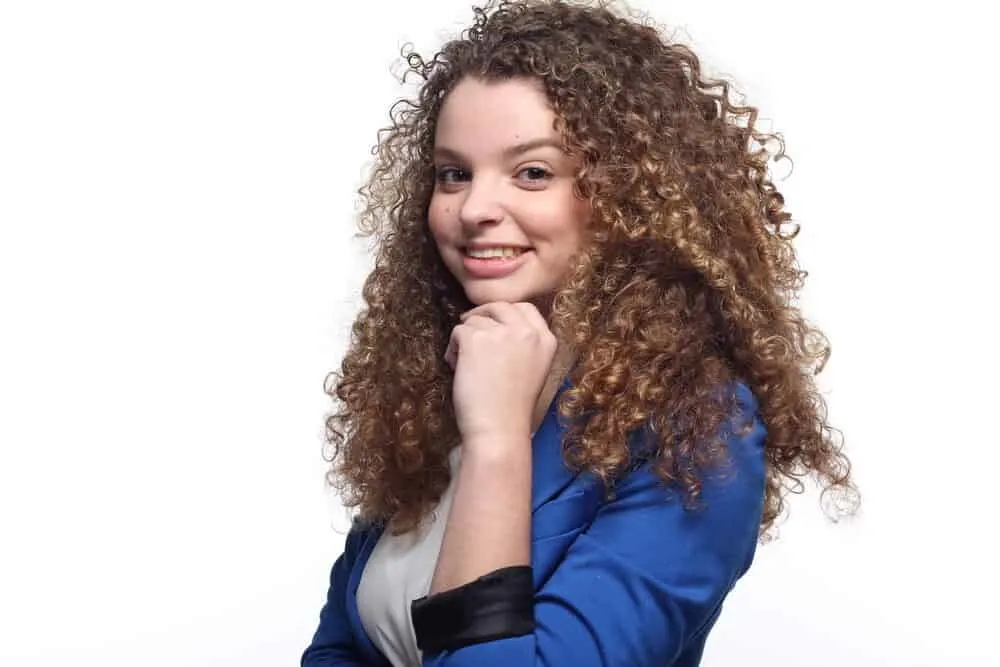 Shea Moisture's goal to become more inclusive is a direct result of the many products they have put out over the years. They really have something for everyone, and for white girls, there are several products you really don't want to miss out on:
Shea Moisture Superfruit Complex Hair Masque
No matter your hair type, this superfruit hair masque has something for you. It brings your hair back to life with top-notch conditioning and moisturizing ingredients like marula oil and biotin.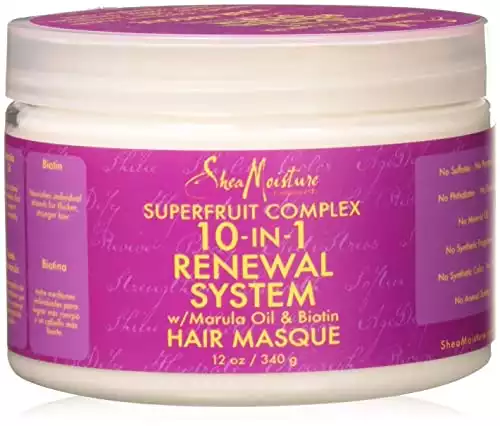 The formula works to smooth your hair, improve elasticity, and promote hair strength and manageability. And as a major plus, it's not too oily, smells lovely, and is perfect for your weekly hair pampering session.
Shea Moisture Coconut & Hibiscus Curl Enhancing Smoothie
White girls have curls too, some of them loose and bouncy and others tight and coiled. No matter your curl type, using some of this curl-enhancing smoothie will bring out the best in them.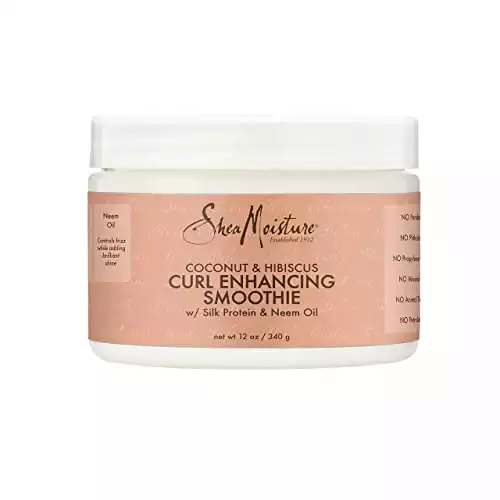 The formula is natural and nutrient-packed for outstanding results. It's got both hibiscus and coconut to help tame frizz, restore shine, and define your curls to the max.
If you don't use too much of the product, you won't have to worry about an oily mess. Just scrunch it into your damp hair and watch as the magic happens.
Shea Moisture Manuka Honey & Mafura Oil Intensive Hydration Shampoo & Conditioner
Women of any color can struggle with dry hair, some naturally and others due to heat styling and chemical processing.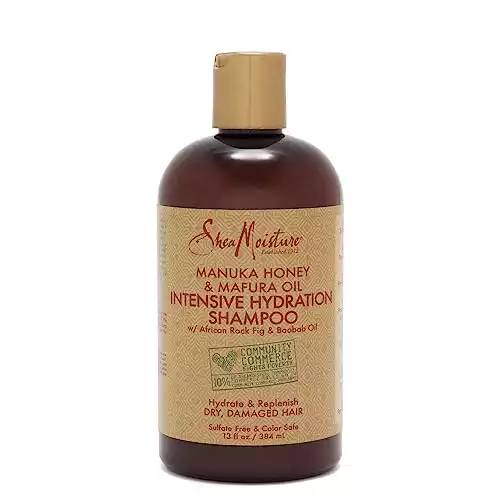 With this hydrating shampoo & conditioner combo from Shea Moisture, you can get healthier, more moisturized hair over time. Each product helps to add moisture to dry hair, retain length, and stop split ends at the source.
And it's not just the ingredients that keep people buying this duo, but also the delightful smell.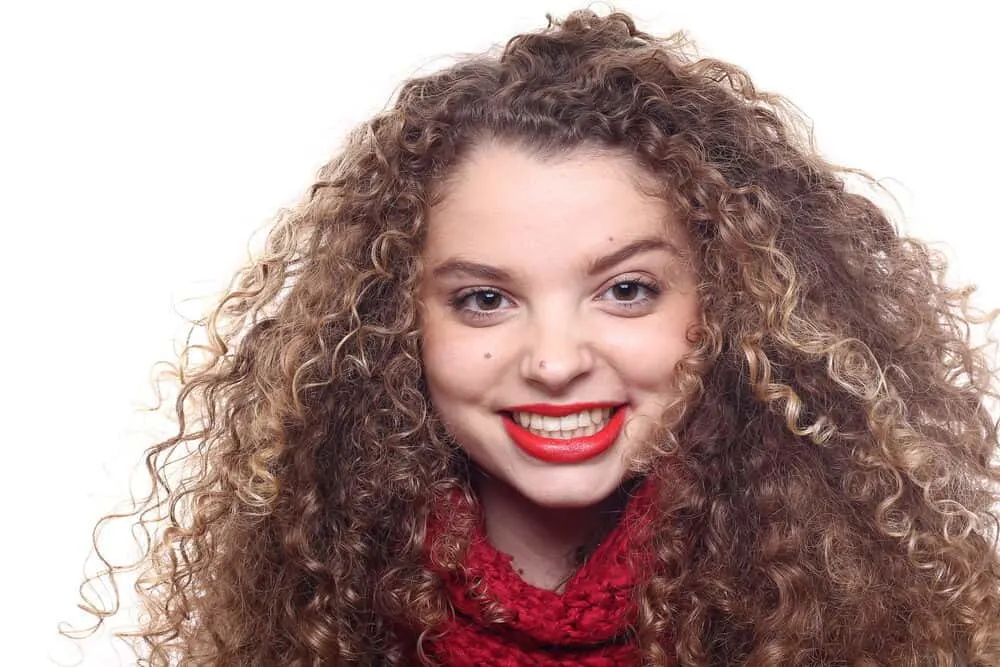 Shea Moisture Styling Lotion
To keep styles sleek and free from frizz and flyaways, this Shea Moisture styling oil is the perfect product.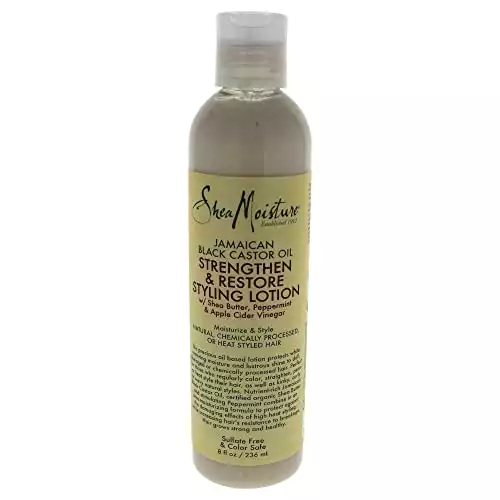 Those with Caucasian hair should use this product sparingly if their hair is fine, as using too much could leave you with a greasy look. However, using the product mindfully will keep your hair from frizzing out and keep it sleek and smooth long after styling.
All-Inclusive Hair Care Includes Straight Hair Types
Haircare products aren't made for skin color; they are made for hair types and hair issues. That's why you'll see brands focused on black hair care, for example. If you're worried that Shea Moisture products won't work for you, give them a try.
They are among the gentlest products on the market – chances are they won't leave you with a hair disaster.
But above all, if you're a white girl who has never tried Shea Moisture products before, we encourage you not to be generous with any of the Shea Moisture products at first.
Start out with a little bit and add more if necessary. You'll find out that you can benefit greatly from using most of the brand's products. Good luck!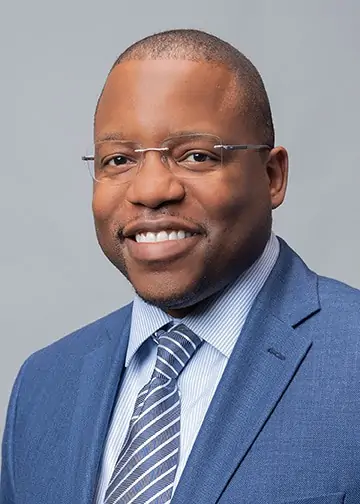 Kenneth Byrd holds a BS in Accounting and Management Information Systems and an MBA from the University of Alabama at Birmingham. With over 15 years of experience, Kenneth has been dedicated to hair care since 2008, when he co-founded Curl Centric® and Natural Hair Box alongside his wife. As a team, they promote healthy hair care practices through their comprehensive platform, Curl Centric. Curl Centric is a website operated by a husband and wife team that encourages healthy hair care. At Curl Centric, we aim to help our readers take control of their hair care journey and make good decisions about products, hairstyles, and maintenance techniques. We also have strict editorial integrity; here's an explanation of our editorial guidelines and how we make money.