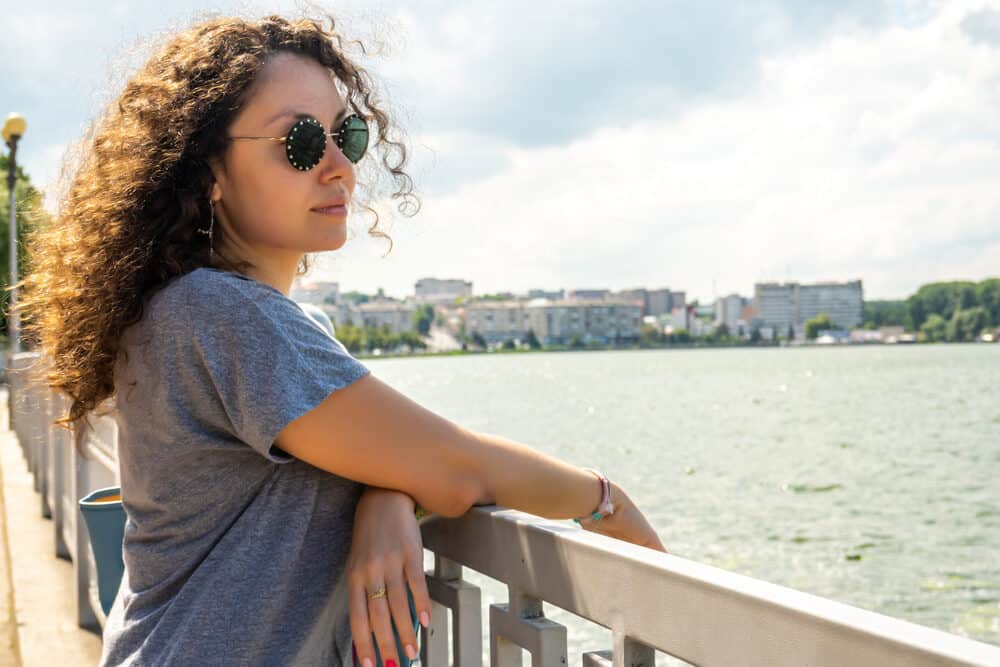 There are many ways to lighten up your hair, from bleaching to dyeing to using apple cider vinegar. One method that's making its rounds on social media is photobleaching.
The method is by no means new, though it may be new to you. Thankfully, it's not nearly as complicated as it may sound.
Whether you know absolutely nothing about hair photobleaching or would like to expand your knowledge, this article is exactly what you need.
We'll begin by defining photobleaching, then get into why it happens, and more.
What is Photobleaching?
Photobleaching refers to the lightening of the hair through prolonged exposure to sunlight. The photobleaching process gradually turns dark brown hair into light brown hair.
It can even lighten light brown hair into sun-kissed blonde hair. You may not have noticed it before, but your hair may be photobleached from spending time outdoors.
You'll know this is the case if your naturally dark hair starts off dark near the roots and gradually gets lighter toward the ends. Another common sign is if your hair turns blonde as the sun lightens your hair over time.
Why Does Photobleaching Happen?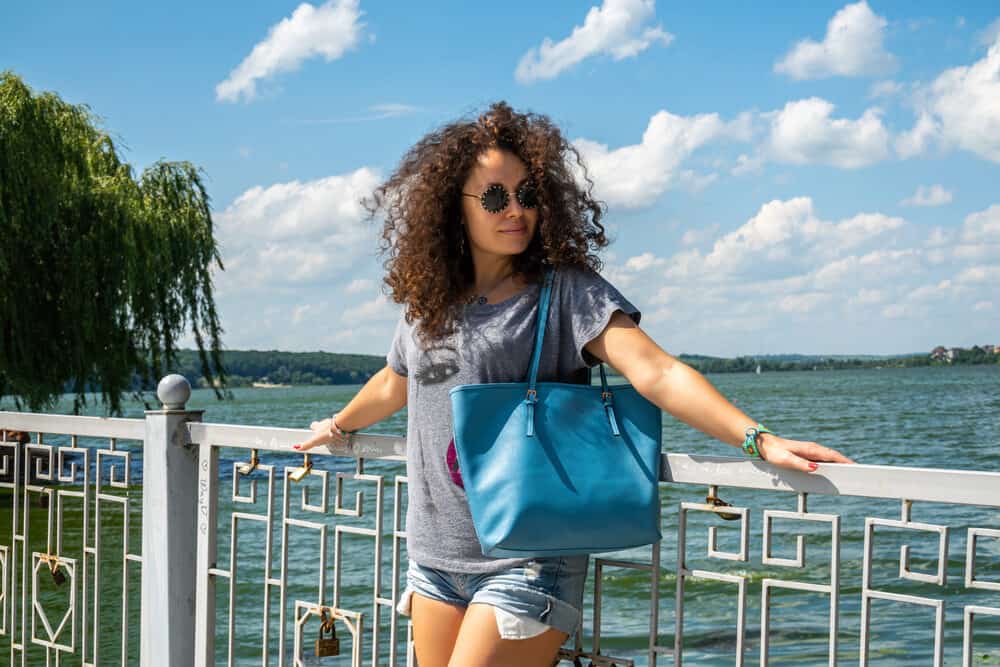 The darker your hair color is, the more melanin (hair color pigment) is present in the strand. Photobleaching happens when the sun destroys your hair's melanin, and as a result, your hair takes on a lighter color.
Photobleaching does not affect everyone's hair equally. For instance, most people with European ancestry experience hair color changes when their hair is exposed to sunlight over long periods.
Whereas people of non-European descent have a lower probability of experiencing photobleaching.
Why Is Hair Photobleaching Bad?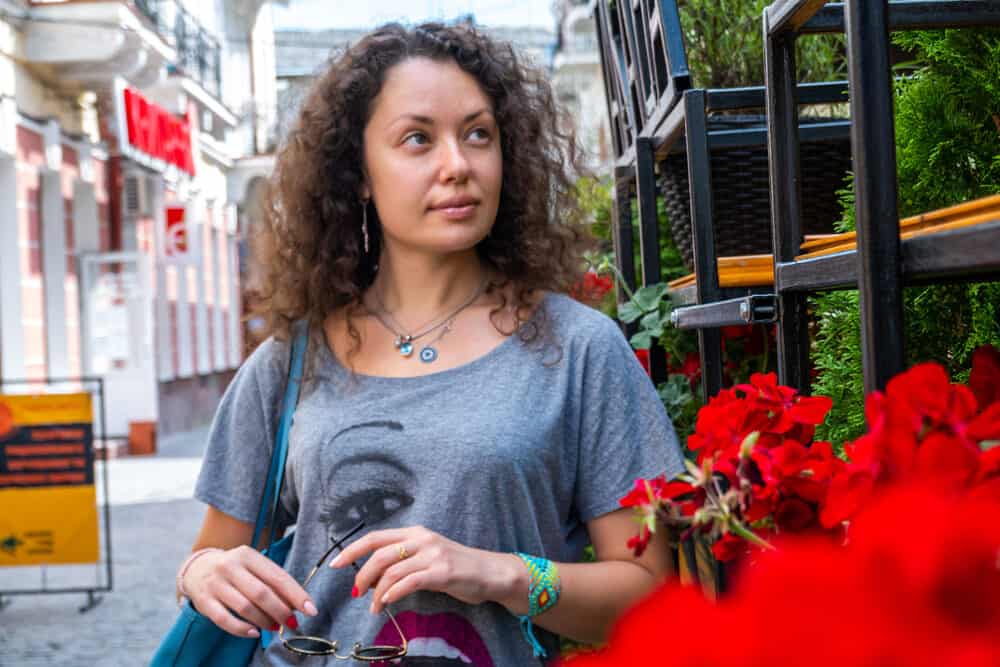 Some may think that photobleaching is good because it's natural, but this couldn't be more wrong. Just like the sun can damage your skin, it can also damage your hair after prolonged exposure.
The longer your hair is exposed to the sun's UV rays, the higher the chance that the outer layer of your hair (the cuticle) will end up damaged.
Once your hair cuticle is damaged, you could end up with many hair issues, ranging from dryness and split ends to breakage and thinning. The damage may start off minor but could get progressively worse over time.
The more damaged your hair is, the more vulnerable it is to the effects of photobleaching. So, it's important to always protect your hair from the sun when you go outside (we'll cover this in the section below).
Damage from photobleaching is irreversible. Once your hair cuticle has been damaged, it will never be the same again. For these reasons, you should do all you can to prevent photobleaching.
How to Prevent Photobleaching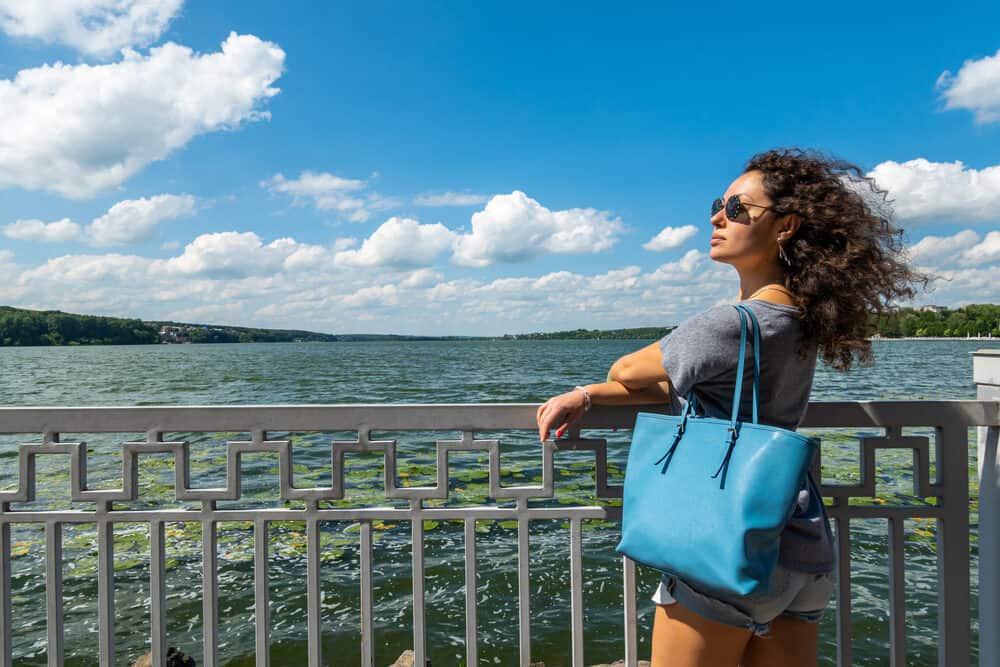 The key to preventing damage from photobleaching is limiting your hair's exposure to UVA and UVB rays. Luckily, you can avoid photobleaching by switching up your everyday hair routine in small ways, which we'll outline in this section.
Plan Your Outings Carefully
We often protect our skin from the sun by staying inside when the sun's rays are strong. On average, the times that you'll want to stay inside are between the hours of 10 am and 4 pm.
Outside of those hours, the sun's rays will be a bit weaker, and you won't have to worry as much about photobleaching.
Cover Your Head to Protective Against the Sun's UV Rays
One of the easiest ways to prevent photobleaching is by simply covering up your hair. This protective measure ensures that you're able to go out and run errands whenever you want without worrying about how sunny it is outside.
You can wear a scarf on your head or put on a large hat that shades your hair from the sun. If it's not too much of an inconvenience, you can also carry an umbrella with you on sunny days.
Try a UV Protective Spray
If you're open to adding a new product to your hair care regimen, a UV spray for hair is a great option to consider.
UV sprays are specially formulated to create a protective shield on your hair and scalp to counteract the sun's harmful rays. Not all UV hair sprays are created equal, so we'd like to introduce you to a few of the best:
Sun Bum 3 in 1 Leave-in – This natural leave-in conditioner serves three distinct purposes (it detangles, conditions, and protects your hair). It protects your hair from UV rays while leaving your hair smooth, soft, and shiny. It's great for all hair types.
Biomega Glow Sheer Shine Spray – This is a no-hold finishing spray that's formulated to add shine to your hair and protect it from the sun. It is packed with Omega 3 and 6 oils and extracts from several plants. To get instant UV protection, all you need to do is take a few seconds and spray it on your hair before you go outside. Customers on Amazon love this spray because it leaves their hair looking fabulous and allows them to go out in the sun without a care in the world.
Wella EIMI Stay Firm Hair Spray – This is a medium hold hairspray that gives your hair UV protection, thermal protection, and a medium hold that lasts for 24 hours.
One of the main things to keep in mind when using UV sprays is whether they have hold. Using hold sprays on curly hair can be a no-no in some cases because they can leave a cast on the hair that's difficult to remove without washing your hair.
Alternatives to Photobleaching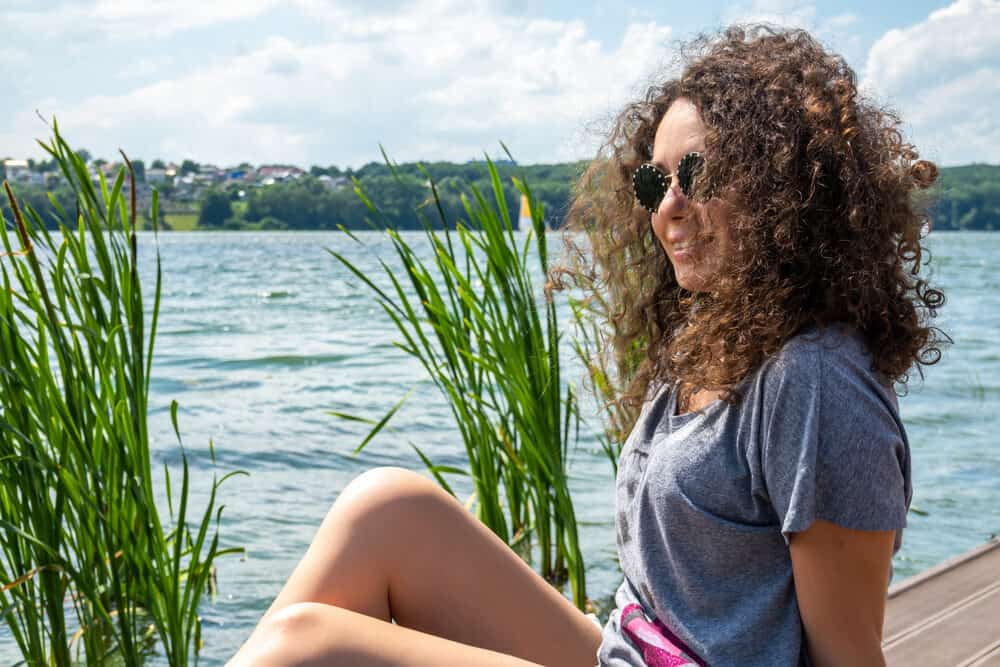 In pursuit of lighter hair, some photobleach their hair on purpose by going out into the sun without UV protection or spraying lemon juice on their hair to speed up the photobleaching process.
We advise against photobleaching your hair due to the negative effects that we mentioned earlier. Here are some alternatives to photobleaching that you should consider:
Honey
Mixing honey with water creates a tiny bit of hydrogen peroxide, much less than you'll find in chemical lighteners. To lighten up your hair with honey, mix 4 parts honey with 1 part water and apply it to your hair.
It could take several hours for the honey to process, so you'll need to put on a plastic bonnet and get comfortable. To maximize the color change, sit under a bonnet dryer with the heat on or use a blow dryer every now and again.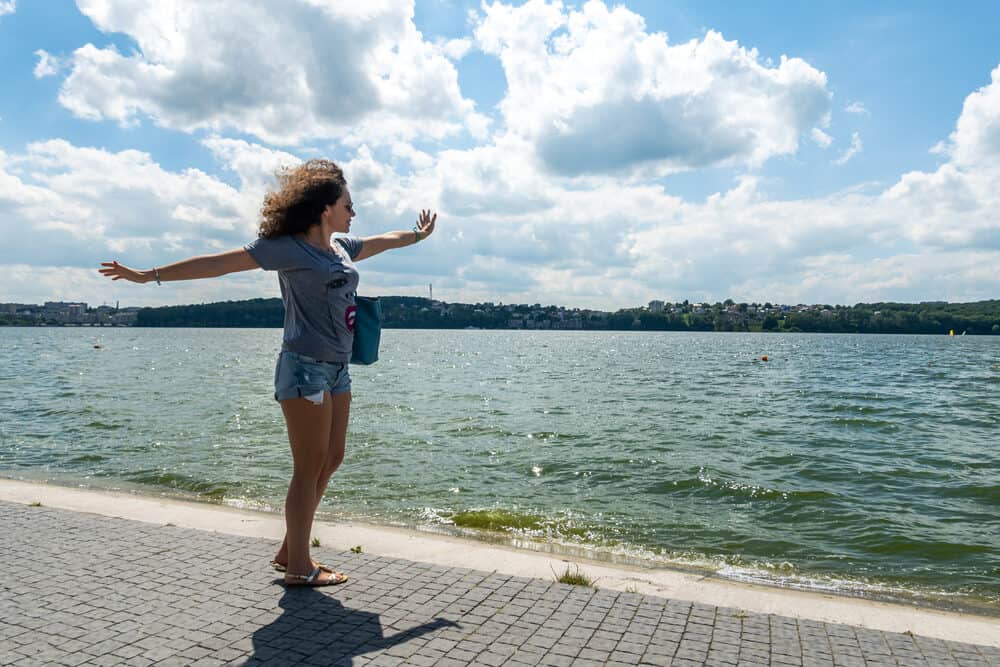 Chamomile Tea
Chamomile tea is known to have a lightening effect on the hair. To see if this tea will lighten your hair, all you need to do is dip your freshly washed hair into some Chamomile tea (or pour it over your hair repeatedly).
Then, comb it through, put on a plastic bonnet, and allow the tea to process for up to 20 minutes. Some people have seen great results with this method, while others have not. The only way to know whether it'll work for you is to try it for yourself.
Bleach or Dye
If you're looking for a sure shot, try professional hair dye or bleach, though both carry the risk of damage.
In some cases, especially with repeated dye/bleach sessions, your hair could end up more damaged than it would have been if you'd photobleached it.
The right method for you will depend on how light you want your hair to be, how much time you have, and how much of a damage risk you're comfortable with.
Now you know what photobleaching is, the effect that it could have on your hair, lightening alternatives to consider, and more.
With the information in this article, you can decide for yourself if photobleaching suits your needs, and if not, how to protect your hair from it.