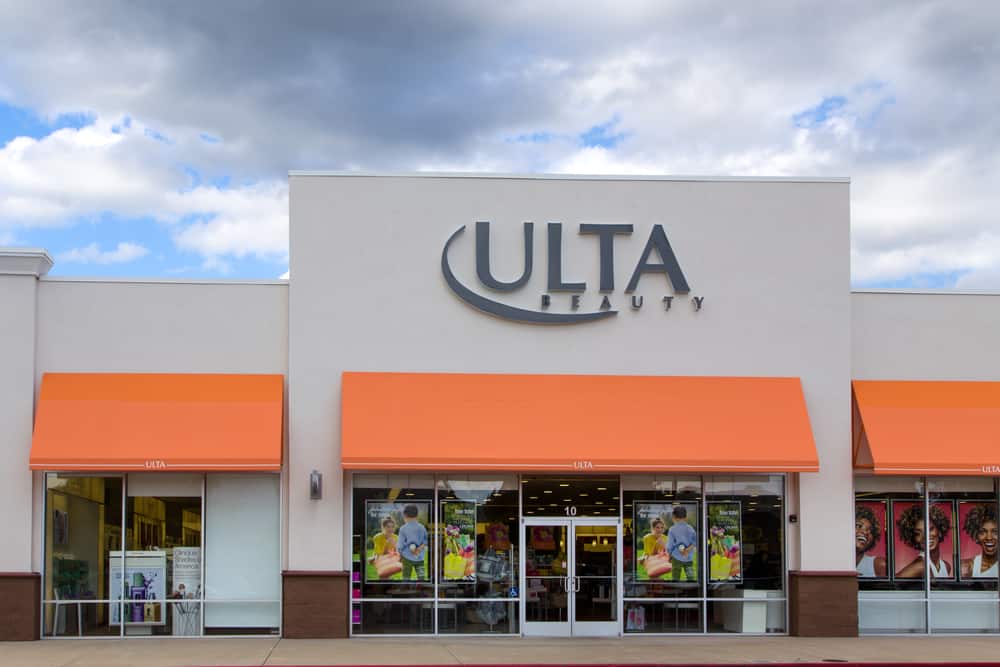 Ulta is one of the most prominent makeup and beauty brands in North America. But did you know they also have a line of salons? If you have questions about their hours, prices, or services, keep reading!
This article will look at Ulta salons and fill you in on their services, typical prices, and much more.
About Ulta Salons
Ulta is the premier destination for affordable skin, hair, and beauty products. It was founded in Illinois by the president of Osco Drug, Inc, Richard E. George.
There are currently over 1,308 Ulta locations in the United States, and the number is rapidly climbing. Ulta carries both higher and lower-end products to meet all their customers' needs.
Each Ulta salon is home to a collection of qualified stylists at varying levels of expertise. They offer a comprehensive list of hair and beauty services, which we will break down below.
What Are Ulta's Salon Hours?
Here are the usual hours of operations for Ulta salons. They vary depending on the location, so check with your local Ulta salon before heading out.
Monday – 10 am to 8 pm.
Tuesday – 10 am to 8 pm.
Wednesday – 10 am to 8 pm.
Thursday – 10 am to 8 pm.
Friday – 10 am to 9 pm.
Saturday – 10 am to 9 pm.
Sunday – 10 am to 6 pm.
Are Ulta Salons Closed on the Holidays?
Ulta salons have pretty wide availability around the holidays. You can find your local Ulta salon open both on the days leading up to a holiday and on most holidays.
But on the holidays that they are open, the salon may only operate for a few hours. Most Ulta salons are closed on the following holidays:
Easter
Thanksgiving Day
Christmas Day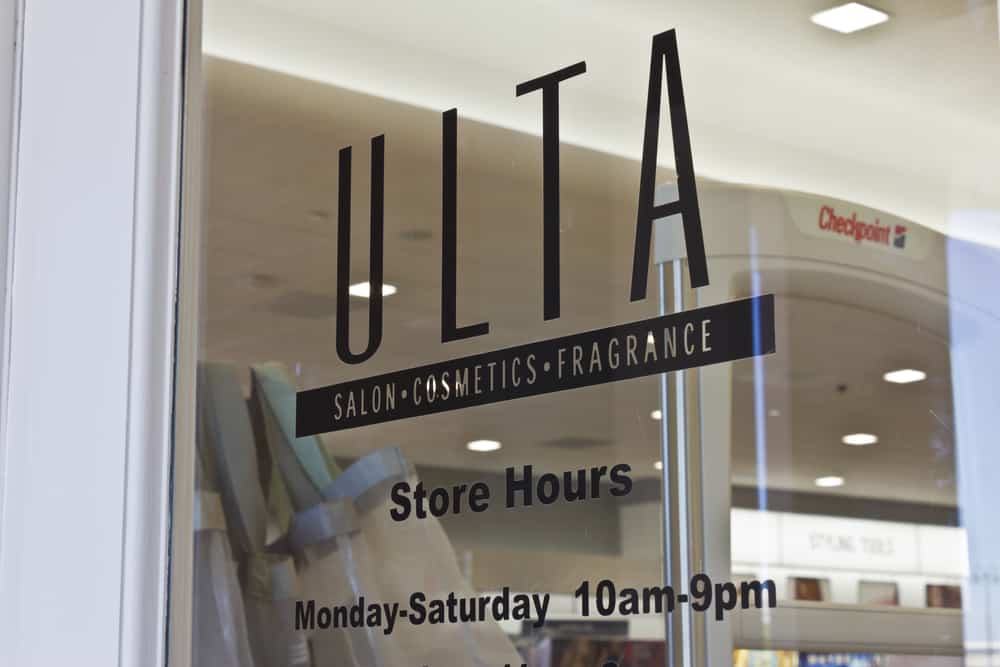 Ulta Hair Salon Prices
Costs vary, so we've included a range of Ulta salon prices that reflect what you're likely to pay at your local Ulta salon. The cost of each service also depends on who performs it. Each salon has multiple tiers of stylists with varying degrees of experience.
The more experienced your stylist is, the higher the price will be.
Haircuts
Clipper cut: $21 to $38
Haircut: $37 to $70
Signature haircut: $47 to $80
Kids' haircut: $20 to $25
Bang or neck trims: $10 to $14
Hair Styling
Hair extensions: Price varies
Hot tool styling: $30
Blowout: $30 to $59
Silk Press/Wrap and curl: $65 to $70
Formal style: $51 to $80
Braids, twists, or locs: $55 per half hour
Hair Color
All-over color: $45 to $100
Multi-tone color: $ 90 to $110
Glossing treatment: $40 to $80
Full root touch-up: $60 to $80
Partial root touch-up: $50
Accent highlight: $55 to $95
Area highlight: $70 to $145
Full highlight: $95 to $170
Root blend: $45
Gray blending: $40
Total blonde: $92 to $140
Color correction: $45 to $65 per half hour
Texture
Relaxer: $83 and up
Texture wave: $75 and up
KeraStraight smoothing treatment: $162 and up
Brocato smoothing blowout: $62 and up
Hair Treatments
Clarifying treatment: $21 to $25
Deep conditioning treatment: $18 to $25
Restorative treatment: $30
Repair and protect treatment: $40
Scalp renewal treatment: $25
Anti-damage color additive: $25
Eyebrows and Waxing
Brow wax: $20 to $25
Brow tint: $20
Brow wax and tint: $34
Brow lift: $24 to $25
Makeup and Lashes
Strip lashes: $10
Cluster lashes: $35
Lash extensions: $210
Lash extension removal: $20
Makeup lesson: $30
Makeup application: $30 to $45
Formal makeup application: $60
Skincare
Express facial: $10
Mineral infusion: $25 to $29
20-minute facial: $33
30-minute facial: $47
Power resurfacing peel: $54 to $63
Microdermabrasion: $63 to $65
Customized facial: $ 63 to $65
Ultamate facial: $93 to $95
Do Ulta Salons Have a Discount for First Responders?
At this time, Ulta salons do not offer a discount for military personnel, veterans, or first responders. But it wouldn't hurt to ask about it should you go into one of their locations – this is subject to change.
How Much Is the Ulta Salon Kids' Discount?
Ulta salons offer kids a discount of about $20 on haircuts. Each cut comes with complimentary extras, including shampoo, conditioner, scalp massage, and blow-dry style. Color, deep conditioning, styling, and texture services will likely be full price.
How Much Is the Ulta Salon Senior Discount?
Unfortunately, Ulta salons do not currently offer a discount for senior citizens. Seniors will have to pay the same prices as younger adults.
Should You Tip at Ulta Salons?
As with most salons, you should tip your Ulta stylist. Generally, you should try to tip 10% to 25% of your total costs. Although it's not mandatory, tipping is instrumental in building a relationship with your stylist.
It gives them an incentive to go above and beyond in customer service, and they may even show you preferential treatment to show their appreciation.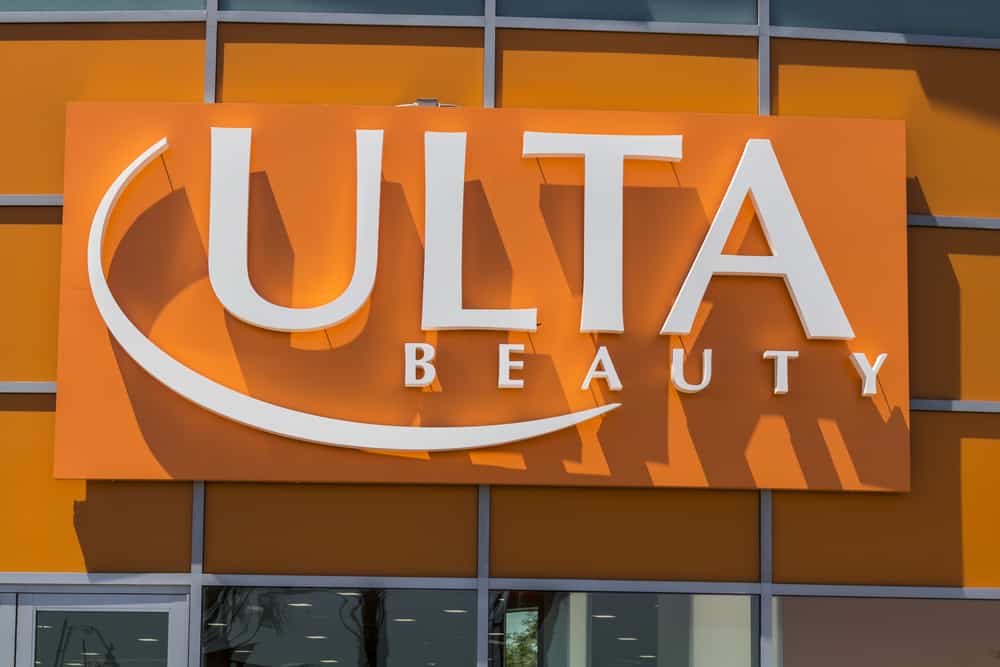 What Hair Services Do Ulta Salons Provide?
In this section, we'll walk you through the various services offered at Ulta salons and give you a little information about each of them them. Some services vary by location, so reach out to your nearest Ulta salon to find out which ones they offer.
Haircut Services
When you get a haircut, your hair and scalp will be shampooed, conditioned, massaged, and blow-dried unless otherwise specified.
Here are the haircut services provided by Ulta salons.
Clipper cut – Your stylist will give you an ultra-short cut with clippers.
Haircut – An Ulta stylist will trim, shape, or cut your hair into your desired style.
Curl haircut – Your stylist will use an advanced curl-cutting technique to shape your coils and ringlets in their natural state.
Signature haircut – A signature haircut includes an intensive, customized deep conditioning treatment. It is finished with an expert trim, shape, or haircut.
Kids haircut – A haircut available for kids under 10.
Bang or neck trims – A stylist will give you a quick neck or bang trim.
Styling Services
Whether you want a formal style for a special occasion or a simple 'do to run errands, Ulta salons have a style for you. Unless otherwise stated, styling services do not include a wash, condition, or blow-dry.
Hot tool styling – This package includes curling or flat iron styling.
Silk Press/Wrap and curl -Your stylist will smooth your hair with a wrap or blow-dryer for this service. Then, they will use a pressing comb or flat iron to give you super sleek strands.
Blowout – After your hair is washed and conditioned, your stylist will use a blow-dryer and brush to smooth and straighten your strands. A blowout will leave your hair with plenty of gorgeous body and movement.
Formal style – Your stylist will create a stunning style that's perfect for an upcoming special occasion. Formal hairstyles include curls, updos, pin-ups, and more.
Natural styles – The stylists at Ulta can create a variety of braids, twists, or loc styles on your natural curls.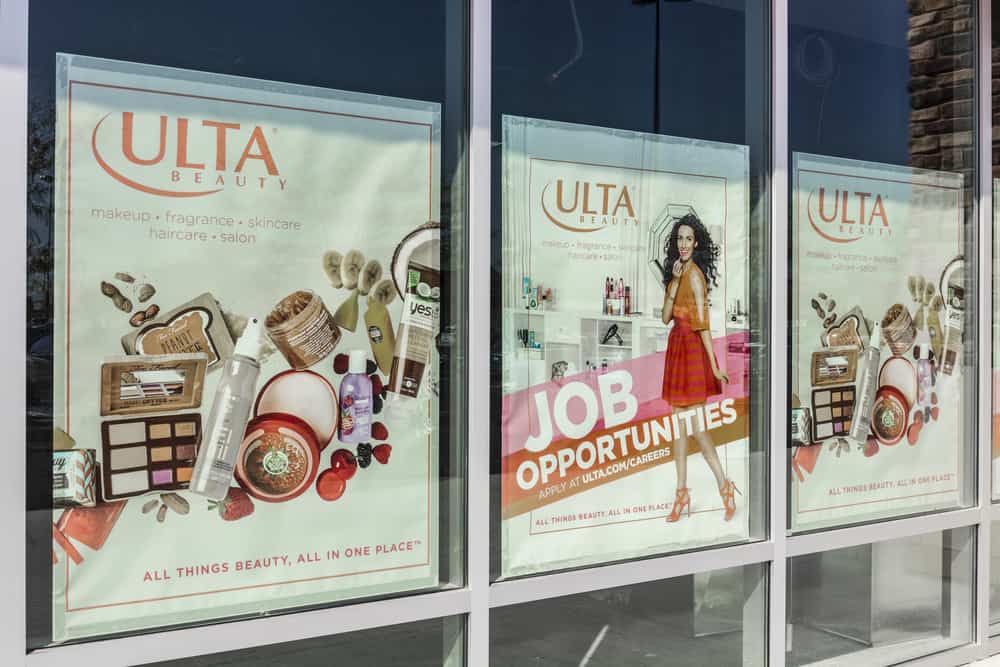 Color Services
Ulta salons are equipped with various natural and eclectic hair dye shades. Unless otherwise specified, each service includes a complimentary shampoo, conditioning treatment, and quick blow-dry.
Here are the different ways Ulta stylists can color your hair.
All-over color – Your stylist will apply one color to all of your hair, from root to ends.
Multi-tone color – An Ulta salon stylist will apply two or more colors to the entirety of your head.
Glossing treatment – After your color, your stylist will apply a clear, high-shine glossing treatment to your locks. The effect will last for 6 to 8 weeks.
Full root touch-up – A quick application of hair dye to help blend your roots into your existing natural hair color. You can add a blow-dry style to this service at an added cost.
Partial root touch-up – This service includes an application of hair dye to your roots and hairline to touch-up out-grown color. You can add a reduced-price blow-dry style to your root touch-up.
Accent highlight – The stylists at Ulta will use up to 10 foils or balayage sections to strategically place highlights around your head.
Area highlight – Area highlights include enough foil or balayage highlights to cover about half of your head. It will leave you with a lightened, sunkissed effect.
Full highlight – Your stylist will create a full head of foil or balayage highlights to create an overall lightened look.
Root blend (for highlights) – Your stylist will soften the contrast between your dyed and natural shades between highlight appointments.
Gray blending – For gray blending, your stylist will apply Redken Color Camo to your grays. That will soften them, so they can blend gray hair seamlessly into the rest of your locks.
Total blonde – For this service, your hair will be bleached to your desired level and toned to eliminate brassiness. Your stylist can lighten your entire head or just your roots for a touch-up.
Color correction – If you're unhappy with your current dye shade, your stylist will improve the hue by stripping, toning, lightening, or darkening it. You will be charged at a half-hourly rate which your stylist will determine during the initial consultation.
Hair Extension Services
Hair extensions can give you Rapunzel-length locks without the wait! The types of extensions Ulta salons offer will depend on the location, and not all of them may be available in your area.
You'll have to consult with an Ulta stylist for more information. Here are the different types of extensions provided across Ulta salons.
Hair extension, specialty braids, and locs – The stylists at Ulta can transform your locks with a selection of professional extension techniques. Here are some of the extension types offered by various Ulta salons.

Crochet braids
Tape-ins
Box braids
Locs
Sew-ins
strand-by strand
Hand-tied

Clip-in extensions application – If you have clip-in extensions, your stylist will install and style them to create your desired look.
Texture Services
Your local Ulta stylist can use various texture services to add curls or waves to limp strands or tame unruly coils. Here is a list of the texture services available at Ulta.
All texture services include a cleanse, conditioning treatment, and blow-dry style.
Relaxer – A relaxer is a chemical treatment that permanently straightens your natural curl pattern and reduces frizz. The stylists at Ulta can apply a relaxer all over or on up to 1 inch of new hair growth.
Texture wave – Also known as a perm, texture waves add permanent curls to your hair. Your stylist can use them to reshape a pre-existing curl pattern or give straight hair-defined waves and ringlets.
Keratin treatment – A keratin treatment temporarily reduces your natural curl pattern and can help eliminate frizz for up to 12 weeks.
Hair Treatments
Whether you just got a chemical process or your strands are feeling more dehydrated than usual, Ulta salons offer deep conditioning treatments to moisturize and repair your hair. Here they are.
Clarifying treatment – This deep cleaning treatment cuts through stubborn hard water and product buildup to reveal softer, more manageable tresses.
Deep conditioning treatment – Your stylist will assess your hair and apply a repairing, color-protecting, moisturizing, or volumizing mask to your strands.
Hair restorative treatment – This deeply penetrating treatment works from the inside out to leave you with strands that look and feel their best.
Repair and protect treatment – Your stylist will apply Olaplex to your hair. Olaplex helps repair damage and will leave your hair strong, healthy, and perfectly smooth.
Scalp renewal treatment – Your stylist will apply an exfoliating treatment that removes buildup and refreshes your scalp. It may encourage your hair to grow faster, fuller, more resilient, and less likely to shed.
Anti-damage color additive – This treatment is added to a coloring service to help prevent and repair the damage caused by chemical treatments.
Brow and Waxing Services
Ulta salons have licensed aestheticians with expert-level experience in a range of signature brow-related services. Here is how the experts at Ulta salons can help you achieve your brow goals.
Benefit brow wax and style – Your stylist will give you an expert consultation on the best shape for your brows. Then, your eyebrows will be waxed and styled.
Benefit brow tint – A stylist will apply a darkening tint to your brows. The custom color should last for up to 3 to 4 weeks.
Benefit brow tweeze – After an initial consultation, your aesthetician will tweeze stray hairs and style your eyebrows.
Benefit brow trim – Your stylist will use scissors to trim long brow hairs and create a uniform style.
Benefit wax – If you have unruly brows, your stylist will use wax to remove unwanted hair and shape them. Afterward, they will style your brows.
Benefit eye mask – Your stylist will apply a soothing under-eye mask for this add-on service.
Benefit brow lamination and shape – A stylist will apply a straightening solution that leaves you with lifted, feathery brows for up to 8 weeks.
Facial wax – Your aesthetician will remove excess hair from your chin, sideburns, or lip line.
Body waxing – Some Ulta locations can remove unwanted hair from your nose, arms, underarms, back, legs, chest, or bikini area.
Do Ulta Salons Dye Hair?
The stylists at Ulta salons offer numerous coloring services, from all over hues to handpainted highlights. They can also color correct previous dye jobs and even have treatments available that decrease the amount of damage coloring your hair can cause.
Do Ulta Salons Do Perms?
Ulta salons provide both perms and relaxers. They also offer numerous deep conditioning and repairing treatments to help treat or prevent damage caused by the chemical processing. You will have to contact your local Ulta salon to determine the availability of specialty perming techniques.
Do Ulta Salons Trim Beards?
If you're looking for a beard trim, the stylists at Ulta have you covered. In addition to beard trims, Ulta carries a considerable range of beard care and styling products.
Do Ulta Salons Do Eyebrows?
As the number one destination for hair and beauty, Ulta salons offer a few different lash and brow services. They provide eyebrow tinting, waxing, trimming, plucking, lamination, and styling. Each service starts with an expert brow consultation to determine what will work best with your features.
Do Ulta Salons Do Fades?
The stylists at Ulta can do a variety of clipper cuts, including fades. If you have your heart set on a particular style, bring a picture of it to show your stylist.
Ask them if they can recreate the look. The quality of your haircut will depend on the ability of your stylist, but most should be able to perform the cut with no issues.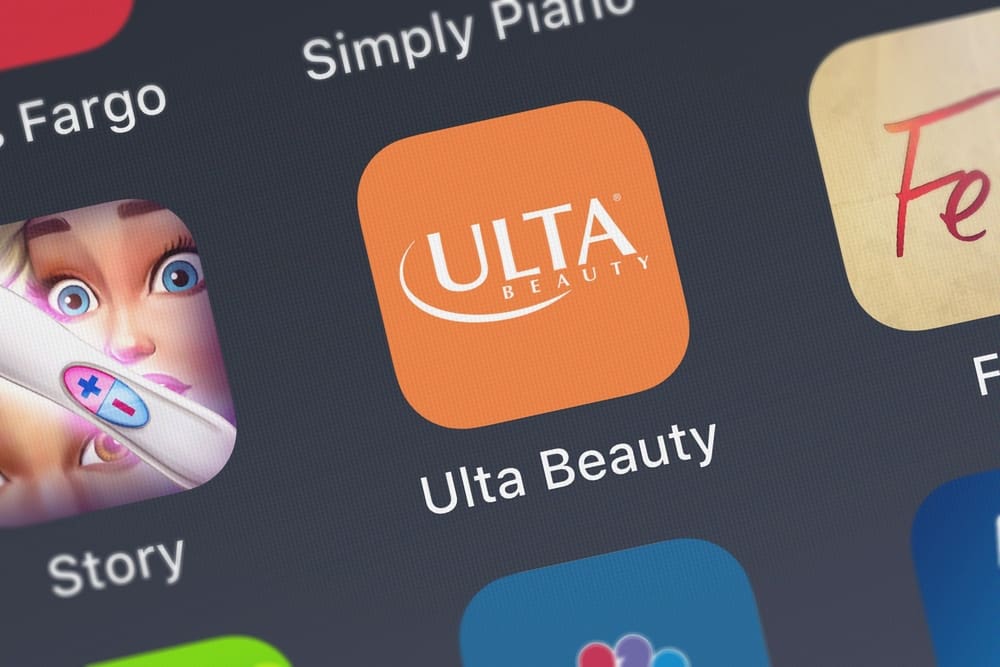 What Beauty Services Do Ulta Salons Offer?
In addition to hair care, Ulta salons have a diverse portfolio of beauty services available. No matter what you get done, each beauty service starts with a one-on-one consultation, during which a licensed beauty professional will work out how to best meet your needs.
Here are some of the beauty services provided at Ulta salons.
Skin Services
Ulta salons offer a number of facial services that are perfect for beginners and experienced skincare enthusiasts alike. Keep in mind that some facials are only available in select locations.
The Quick Cleanse – This speedy service deeply cleans, moisturizes, and preps your skin for makeup applications.
Show Your Glow – Show Your Glow is a quick exfoliating facial that can improve the appearance of your skin's texture and tone.
Acne clearing facial – This anti-acne treatment opens clogged pores, soothes inflamed skin, and helps control oil.
Calming facial – The relaxing lavender and aloe included in this facial help soothe and hydrate irritated skin.
Hydrafacial – This deeply moisturizing facial comes in 3 tiers. Each tier will hydrate, smooth, and refine your skin more thoroughly than the last.
DermaFlash brightening facial – This facial pairs supersonic exfoliation with skin brightening ingredients. It will leave your face glowing and refreshed.
Hydration facial – The hydration facial delivers a dose of moisture to smooth and refine your face.
Oxygen facial – This facial uses mineral-infused oxygen to deliver a dose of plumping hydration to your skin.
DermaRadiance facial – Natural floral grains exfoliate your skin and reduce the appearance of fine lines and hyperpigmentation.
Exfoliating facial – Ulta's exfoliating facials smooth and brighten your skin with acid or gentle microdermabrasion.
Custom facial – Your stylist will customize a unique facial treatment to meet your skin's needs.
Light therapy facial – Your aesthetician will use LED lights to reduce acne flare-ups and fine lines.
Facial enhancements – Ulta provides a list of additional services you can add to your facial for a reduced charge. They include:

Decollete enhancer
DermaFlash enhancer
Eye and lip enhancer
Light therapy enhancer
Makeup Services
The artists at Ulta can give you a gorgeous makeup look and teach you how to recreate it at home. Here are the various makeup services offered across Ulta salons.
Strip lash application – After you purchase strip lashes, a makeup artist will apply them for a quick, temporary enhancement.
Cluster lash application – This lash service gives you a long-lasting length and volume boost with cluster or semi-permanent flair lashes.
Lash extension – Ulta salons offer a variety of lash extension services that will lengthen, thicken, or volumize the appearance of your lashes.
Lash extensions removal – Your stylist will carefully remove permanent lash extensions.
Lash lift – This service adds a long-lasting curl to straight lashes.
Lash plump – A lash plump will increase the volume of your lashes by over 30% throughout several treatments.
Lash glaze – This service uses a semi-permanent glaze to give you a natural "mascara" look. Your lashes will appear thicker, darker, and longer for weeks after application.
Makeup lesson – For approximately 30 minutes, a trained makeup artist will teach you how to recreate your favorite look.
Everyday makeup application – A makeup artist will give you a stunning, casual look.
Formal makeup application – A makeup artist will give you a dramatic look that's perfect for a special occasion.
Complimentary touch-up – An Ulta makeup artist will give you a quick touch-up on your makeup.
Piercing Services
Are you thinking about getting your ears pierced? Ulta salons have trained professionals that can make it happen for you. Here are the piercing services available at your local establishment.
Ear piercing – Ulta salons have licensed professionals that can pierce your ears. There are three different piercing placement options for ear piercings. They are:
Can You Get Your Ears Pierced at Ulta salons?
The licensed piercing experts at Ulta salons can pierce your upper and lower lobes with your choice of hypoallergenic earrings. You can pick from 24 karat gold plate or medical-grade stainless steel earrings.
This service is available for anyone over three months old, although minors will need to have someone over 18 present for the entirety of the appointment.
What Products Do They Use at Ulta Salons?
As a beauty and haircare distributor, Ulta carries a vast selection of hair care and styling products. Here are some of the products that Ulta salons use during salon services.
Olaplex
Redken
DevaCurl
Sexy Hair
Paul Mitchell
CHI
Biolage
Kenra
Pravana
Living Proof
What Payment Methods Do They Accept At Ulta Salons?
Ulta salons accept all primary forms of payment, like cash, credit, debit, and prepaid cards. They also take Ulta credit cards, gift cards, and most contactless payment methods, including Google Pay, Paypal, Afterpay, and Samsung Pay.
Do Ulta Salons Take Apple Pay?
All Ulta salons accept Apple Pay in stores and through their mobile app. However, you should still verify with your specific location.
To find out which payment options they take, pull up the web page for your particular salon. Then, look through the page to find the "Useful to know" section of the page. There, you should see whether or not they accept it.
Can You Make Appointments at Ulta Salons?
Ulta Salons encourage all potential customers to book an appointment before their visit. You can book appointments for hair, makeup, skin, or beauty services by phone or online. Use the salon locator on the Ulta website to find your nearest location.
Do Ulta Salons Take Walk-Ins?
Ulta salons may accept walk-ins if they have openings available. However, they strongly urge visitors to make an appointment beforehand. Ulta prioritizes reservations over walk-ins, so schedule ahead if you want to avoid a lengthy wait.
Do Ulta Salons Have a Rewards Program?
Through the Ulta rewards program, you can earn points for all the services and products you purchase. Each $1 spent earns you 2 points, which you can then redeem for discounts on future services.
The more points you earn, the more significant your savings will be. You can sign up for the rewards online or through the Ulta mobile app.
Do Ulta Salons Donate Hair?
Although Ulta can provide haircuts for planned donations, they do not accept donated hair. Additionally, you may have to pay full price for the cut. To find out if your local salons offer free or discounted prices for donations, give them a call or stop by.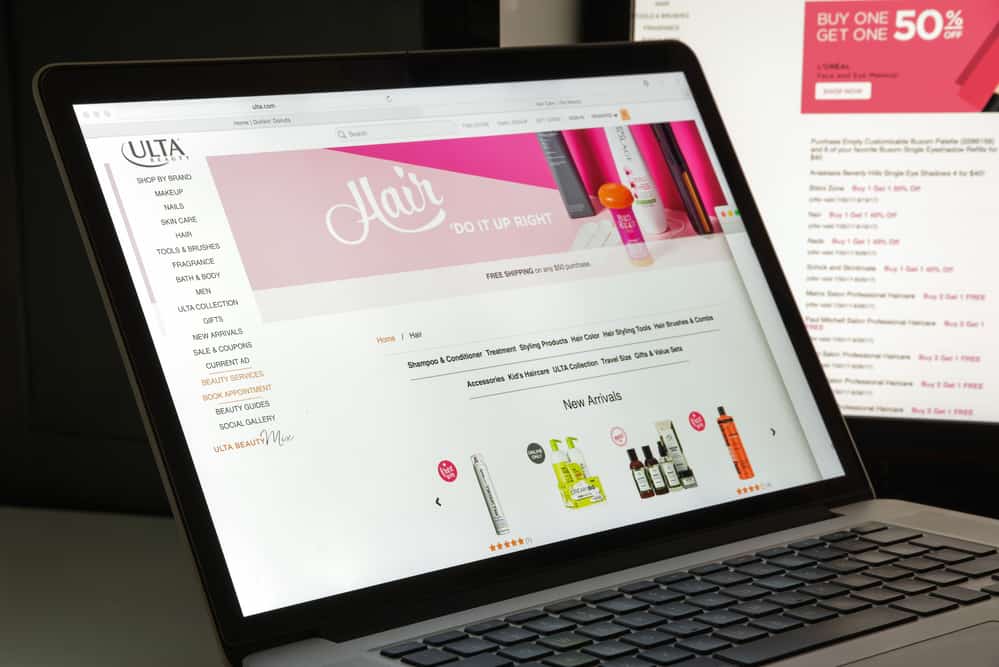 What Are the Customer Reviews for Ulta Salons?
To give you a balanced look at Ulta salons, we'd like to tell you what actual customers say about their visits. Customer experiences vary by location, but most of the reviews are positive.
Satisfied customers are happy with the exhaustive list of services each Ulta salon provides. They also rave about the savings they can get through the rewards program.
Some of the negative customer experiences stem from the retail environment surrounding the salon. They say it isn't as relaxing as other salons. Other visitors experienced mediocre work or customer service.
Both satisfied and unsatisfied customers stress the need to research the stylists before visiting the salon.
Can Ulta Salons Cut Black People's Hair?
Whether or not an Ulta salon can cut or style Black people's hair depends on the stylists working there. However, Ulta salons offer a diverse selection of services usually performed on Black textures.
If you want to find out if your local salon can give your Black hair the care it needs, give them a call! Ask if they have any stylists familiar with Black hair and book them.
Ulta salons are an excellent option if you're searching for hair or beauty-related services. They offer a range of services at reasonable prices and are a comprehensive one-stop beauty destination.
We hope this article has adequately explained what Ulta salons are all about. We wish you the best as you scope out your next hair salon!