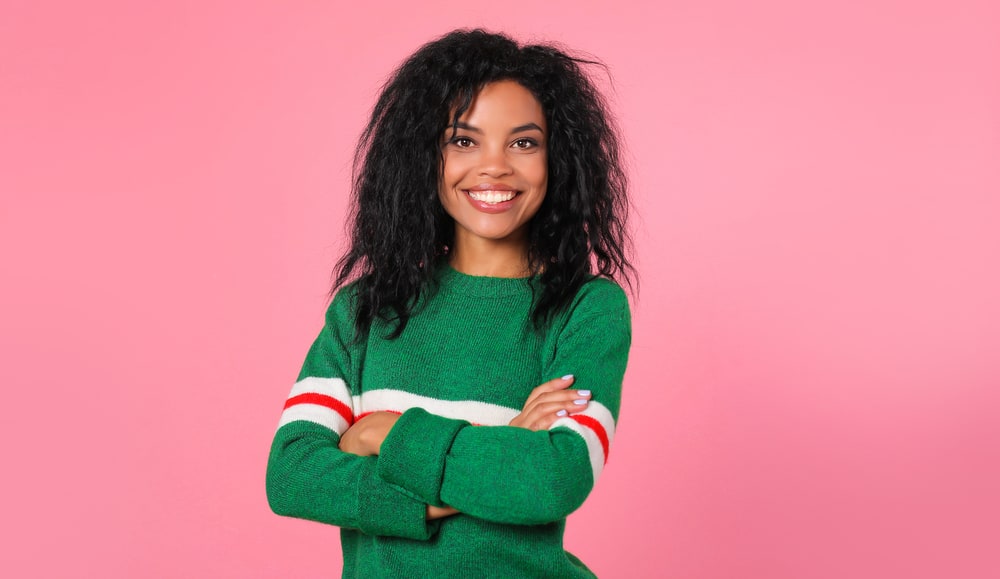 Clip-in extensions make your hair styling process a breeze, regardless of the style you're going for. The problem is that it can be hard to find good-quality clip-ins.
The Best Clip-In Extensions for African American Hair
We're here to make your search easier. Whether you'd like curly or straight hair extensions, this guide will reveal the best clip-in extensions for African American hair.
1. Sassina Hair Clip Extensions: Best Overall Product
The Sassina Straight Hair Clip-in Extensions allow you to have complete control over your hair. While most of the brand's extensions come naturally straight, you can style them however you'd like — from perming them to adding texture with a curling iron. Because of this hair's versatility and high quality, it's the best overall product on our list.
Features
One of the best features of these Sassina hair extensions is the fact that the extensions are made from 100% virgin, unprocessed human hair. Because of this, the hair can be permed, bleached, highlighted, dyed, or styled with heat tools.
Sassina also offers so many types of hair extensions in different textures. Their extension types include straight, silky straight, yaki straight, kinky, and kinky straight hair.
Their extensions also come in various colors, including natural black, jet black, and even ombre colors. Read this article to learn the difference between 1B and 2 hair colors for clip-in extensions.
You can also take your pick of a variety of different lengths, from 10 to 22 inches. You can also choose if you want a natural or fuller look with these extensions.
If you already have thick hair, one pack will more than likely get the job done. If you have thinner hair and are looking for a fuller look, you might need to invest in two packs (and, in some cases, three).
While the overall price is slightly more than some of the other options on this list, these extensions are cheaper than what you would typically find at specialty hair boutiques.
These hair extensions blend incredibly well with your natural hair, according to previous customers. The extensions are also true to length, which is a huge plus.
Hair extension manufacturers often state that their extensions are a certain length…only they're much shorter in reality. You won't have to worry about that issue here.
Since these hair extensions are clip-ins, they are straightforward to install. Plus, they are very comfortable to wear, as the clips are made of silicone-covered stainless steel. If you lose any clips, two extra ones are provided with your purchase!
Pros
Most customers absolutely love these extensions due to their easy installation and versatility.
Very easy to install – just clip and go.
Styling versatility.
Doesn't shed as much as other extensions.
Blends very well with natural hair.
All sizes come true to length.
Comes in different lengths, colors, and hair textures.
Budget-friendly.
Cons
While these Sassina hair extensions are some of the best extensions to invest in, but there is one con that we'd like to highlight. Some customers state that the hair is not as thick as desired. Therefore, to get the full look that some may want, it may be necessary to buy multiple sets.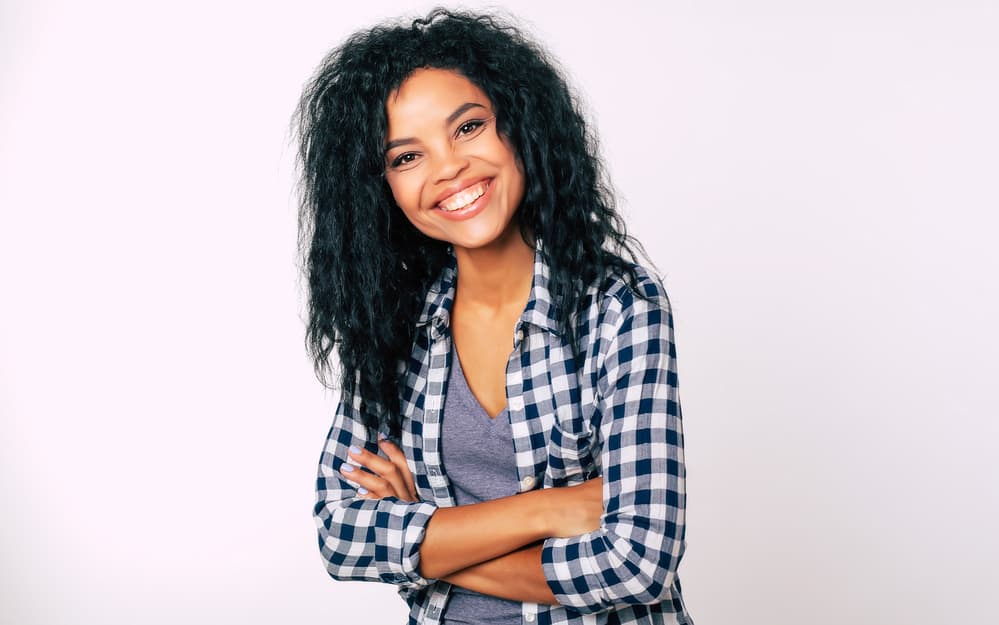 2. ABH AmazingBeauty Hair: The Runner-up for the Best Hair Extensions
ABH AmazingBeauty Hair offers some great hair extensions for African American women. These extensions, while not the best overall on this list, are among the best.
The many hair styling options, as well as the outstanding customer reviews, make these ABH AmazingBeauty Hair extensions a great option to consider.
Features
Made of 100% Remy virgin human hair, these clip-ins are incredibly easy to apply to your own hair. Even those who don't have any experience styling their hair find it easy to install these extensions.
These extensions are specially designed to minimize damage to your natural hair from tension and pulling.
These hair extensions are available in various lengths (12 to 20 inches) and types, including wavy, straight, and Yaki straight hair. They come in natural hues like jet black and natural black.
You can easily style these extensions according to your needs. Dye them, trim them, straighten them, hot comb them – the sky's the limit.
Per ABH AmazingBeauty Hair, these hair extensions can help give you added volume and length. Some may need just one package to get their desired look.
However if you have thin hair or are looking for a fuller look, you might need to invest in two or more packages, depending on the style you're going for.
Customers love these extensions for their key features and the fact that they seem to blend incredibly well with naturally textured hair. They're also good quality and don't shed like some other extensions have been known to do!
Pros and Cons
The main con of this product, per previous customers, is that the yaki hair is much straighter or silkier than it ought to be. Others feel that, because it isn't the yaki hair type they wanted, the extensions don't appear as natural as stated.
However, other customers have differing viewpoints and feel that the yaki hair type looks and feels incredibly realistic.
Customers who love the product have also stated that you'll need at least two packages minimum for a full head. This may be a con for some, especially those who only want to invest in one package.
While the brand states that two packages are enough for a full look, you'll probably need more than two to get your desired style (according to customers).
Pros
Can be dyed, straightened, and curled however you would like.
Blends easily with your natural hair.
Premium quality 100% virgin human hair.
Ideal for people who don't usually do their hair themselves.
Affordable on almost any budget.
Cons
Customers who have purchased the yaki extensions feel that the texture isn't right.
Some have felt that the extensions don't appear as natural as desired.
For a full look, you'll probably need two packages minimum.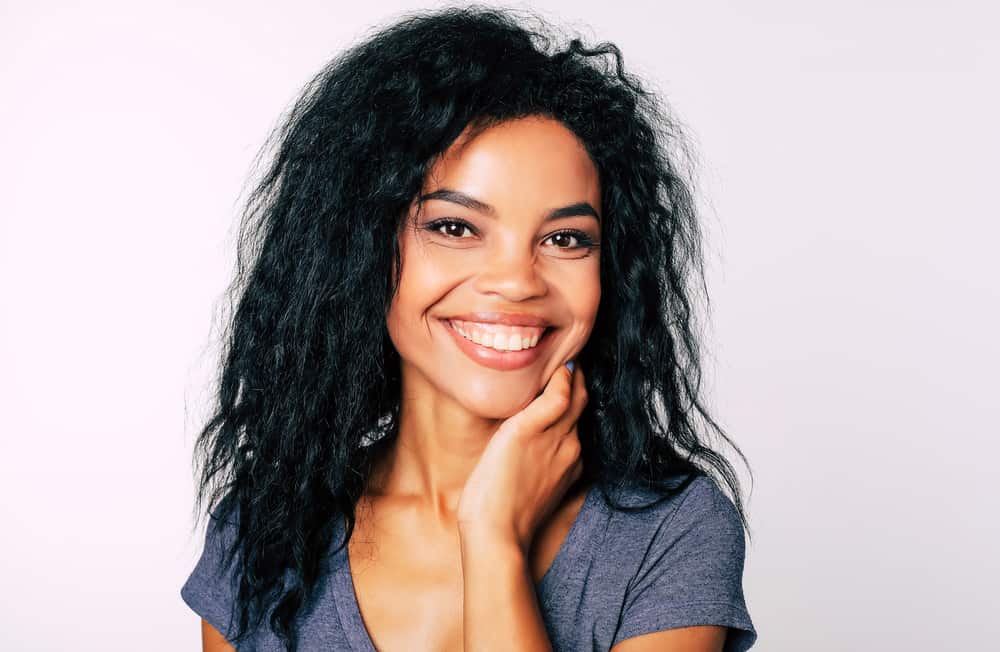 3. Urbeauty Kinky Curly Clip-In Hair Extensions: Best Curly Hair Extensions
The UrBeauty Kinky Curly Clip in Hair Extensions are popular and well-loved extensions for those looking to enhance their natural hair texture.
These clip-ins come in various lengths — from 10 inches to 20 inches — and different colors, though the regular black clip-ins are by far the most popular.
Created for curly or kinky hair, these extensions are made from 100% virgin human hair that is soft to the touch. And as a plus, these hair extensions are cheaper than many of the other products on this list.
As a result, these UrBeauty extensions are by far the best hair extensions to use for a natural, curly look. These clip-ins are a good investment for those looking to make their daily hairstyling routine a little easier.
Features
These UrBeauty extensions have quite a lot of features worth mentioning. UrBeauty states that their hair extensions are completely made from virgin human hair. This makes the hair softer and allows it to look more natural when clipped in (compared to synthetic extensions).
While these extensions come in a natural shade of black (unless you buy one of their other hair extensions), the hair can easily be dyed to achieve any shade you'd like. The brand states that you can even color the hair an ombre shade!
These extensions all come in a triple lace weft design. A triple lace weft design helps to enhance your comfort level while giving your hair a fuller, less bulky look. Because these extensions are clip-ins, they are effortless to apply to your hair.
These UrBeauty extensions are perfect for those looking for a naturally curly look, but you can still style the hair in different ways. Many customers like to brush the curls out for a softer and puffier look or flat iron the hair for a straight style.
For those looking to just add volume to their hair, one set of these UrBeauty extensions will be enough. If you're looking for a fuller look, you'll probably need to invest in two or three sets. However, many customers have stated that these extensions are thick and long-lasting, which is a huge plus!
Pros and Cons
While these UrBeauty extensions are an excellent option for those who want a naturally curly look, it's important to discuss both the pros and cons of the product.
Pros
Blends well with natural hair.
Incredibly easy to apply, even for people who aren't used to styling their hair.
Great quality, long-lasting.
Can easily be dyed, even an ombre color.
Extremely affordable.
Cons
Some customers question whether this is 100% real virgin human hair, as it feels more synthetic to them.
Other customers have also stated that the hair sheds too much after washing it.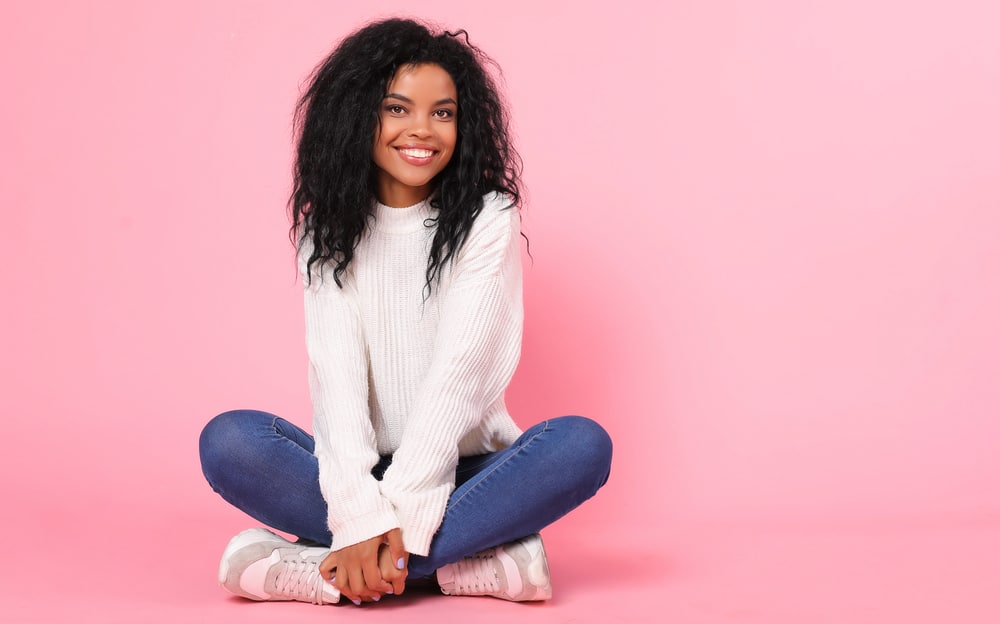 4. ABH AmazingBeauty Hair Extensions: The Runner-up for Best Curly Hair Extensions
Much like the straighter hair extension options by ABH listed above, the ABH AmazingBeauty Hair curly and kinky hair extensions are a high-quality option every black girl should consider.
While they aren't the best curly hair extensions on this list, they are a very close second. The different styles and colors, as well as the key features listed below, make these extensions stand out.
Features
These curly ABH AmazingBeauty Hair clip-in extensions come in various lengths, from 10 inches to 22 inches. These extensions come in curly and kinky hair types that blend seamlessly with curly natural hair.
AmazingBeauty offers these extensions in several colors, including jet black, natural black, and ombre. All colors and hair types are said to be very natural-looking and touchably soft. The curls most closely imitate natural 3C and 4A curls.
The clip-ins are made from 100% Remy human hair, which is designed to look incredibly natural after installation. Not to mention, clip-ins are also so easy to apply to your own hair, as beginners can do it successfully!
Pros and Cons
While many customers love these curly clip-in extensions, others haven't had a great experience with them. For the most part, the biggest con previous customers have talked about is some of them have received hair that gets tangled and matted.
However, a huge pro is the fact that it doesn't appear that these extensions are thin. As the brand states, they are actually thick. Many extensions fall flat in this area, but not ABH extensions!
Pros
Blends well with your natural hair.
Very easy to apply; anyone can do it.
Easy to create a full look with one or two sets, depending on your hair type and desired look.
Great quality 100% Remy human hair.
Looks very natural after installation.
Soft and shiny.
Affordable.
Cons
Some customers have stated that their extensions were matted or become tangled very easily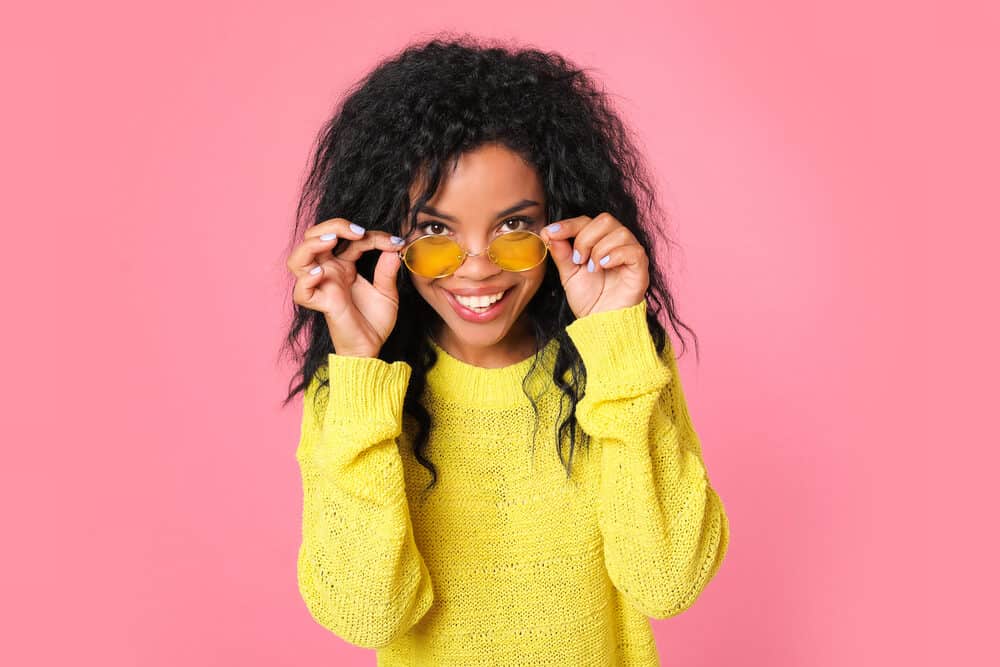 5. Anrosa Afro Kinky Clip-in Extensions: Best Budget Extensions
By far the cheapest extensions on this list, the Anrosa Curly Hair Extensions are still high-quality. Don't let the price worry you!
If you're looking for curly extensions that look good, are easy to install, and won't cost you a lot of money, Anrosa is a great way to go. Let's get into the features of these extensions in the following section.
Features
The Anrosa extensions, which all have curly or kinky hair textures, are available in a range of lengths, from 10 to 20 inches. They also come in natural black, natural black mixed with chocolate brown, and different ombre colors.
As they are clip-in extensions, they take just a few minutes to apply to your hair – no hairstyling experience is needed. Plus, since they're made of 100% virgin Remy human hair, these extensions appear and feel very natural.
When you rock these extensions, others will be thoroughly convinced that the hair on your head is all yours.
These extensions can give your hair a volume boost, which is perfect for those looking for a naturally fuller look. The brand states that one package will add length and volume. But if you want a full head, you should snag a couple of sets.
Because of the extensions' quality, you can dye, color, wash, cut, and style them with a flat iron, curling iron, or any other heat tool.
You can also do a twist-out, braid-out, or a Bantu knot-out with these extensions without ruining the extensions' look and feel. You have full creative freedom to wear your hair however you want.
Pros and Cons
While some customers rave about the extensions and do not question that it is fine-quality human hair, others feel differently. The biggest con previous customers have with these extensions is that they think they are made partly or entirely of synthetic hair.
Another con we've discovered is that some have purchased more than one package, only to find that the textures were different.
However, there are still many pros of the extensions to consider. Many customers feel that these extensions are the best option for those looking for Afro kinky curls! Plus, it does appear that the hair blends incredibly well with natural hair.
Pros
Blends very well with natural hair.
Easy to apply, as even beginners can do it by themselves.
Great option for those on a budget.
Fantastic extensions for those who want Afro kinky curls.
Cons
Some customers question the quality of the hair, citing that it may be synthetic.
Texture consistency from batch to batch may be lacking.
Related Articles
Conclusion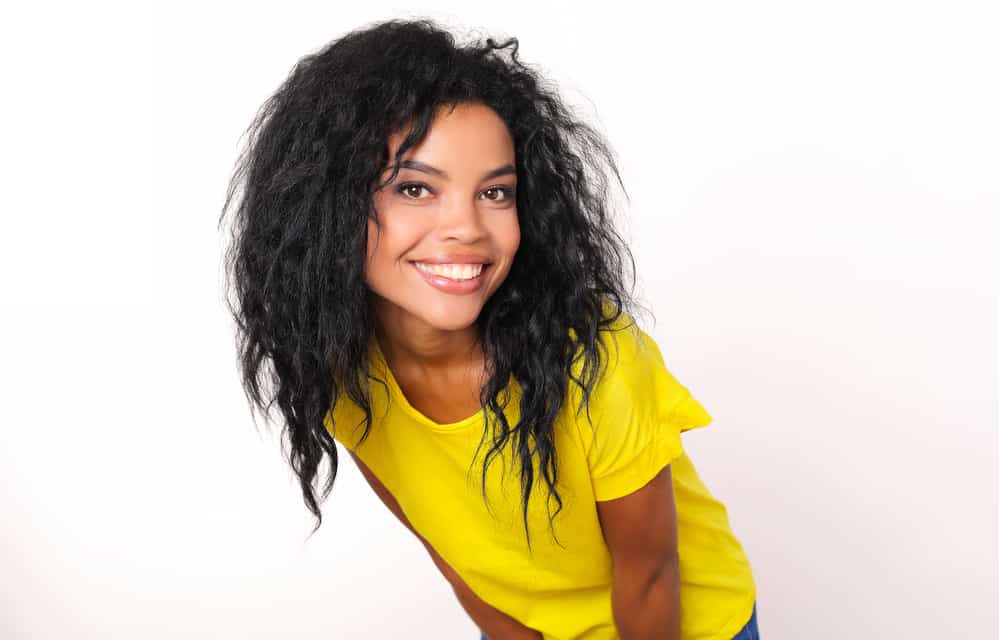 There are many factors to consider when choosing a set of clip-ins, from hair quality and softness to shedding and tangling. For this reason, it's easy to become frustrated.
That's why we created this list – to feature just a few great options you should consider to make the decision painless.
Clip-in hair extensions can make it so much easier to elevate your look or get out of the house quickly. That is if you choose the right ones.
Luckily, with the extensions listed above, we guarantee that you'll find some great extensions to start, or add to, your clip-in stash.