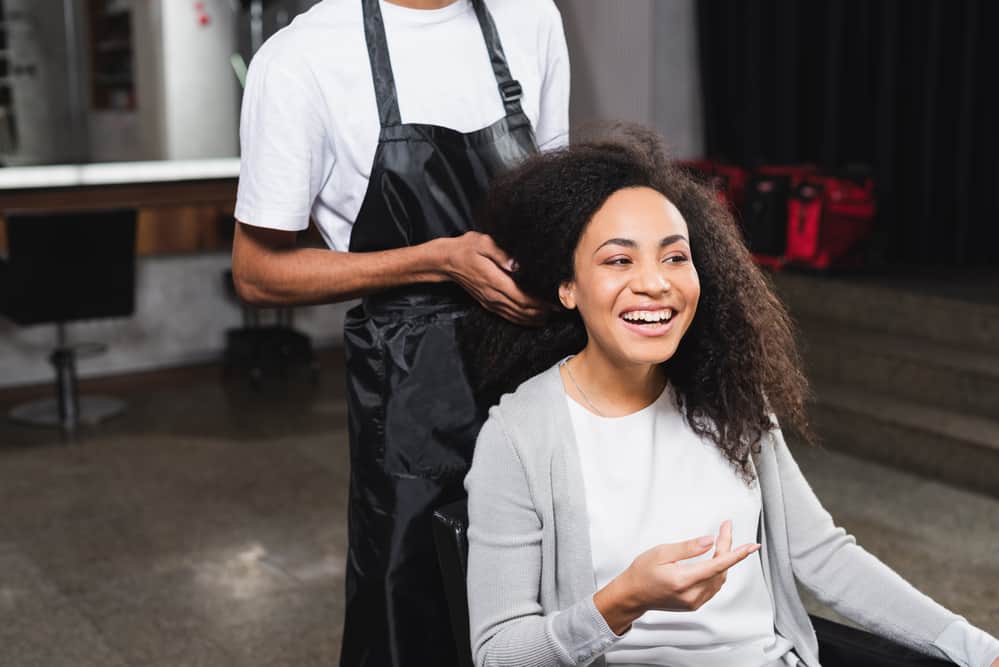 Regis salons have taken affordable luxury hair care and styling to the next level, and their clients are loving it. Still, there are many people out there who know nothing about the franchise.
If you've heard about or come across a Regis salon, formerly known as Kunin Beauty Salon, and are wondering what they have to offer, you're in the right place. This article will walk you through everything you could possibly need to know about Regis beauty salons.
By the end, you'll know whether or not it's the salon for you. Let's get started!
About Regis Salon
Regis is a franchised line of full-service, upscale salons located in malls across the United States. It was founded in 1982 in Minneapolis, Minnesota, by the Regis Corporation.
There are currently more than 1,000 Regis salons, and that number is still growing. They provide a wide range of custom hair and beauty services at competitive rates. Regis salons emphasize high-quality service and a professional atmosphere.
What are Regis Salons Hours?
Regis Salons are typically open from morning until nighttime. The hours may vary at your local salon, so check with your specific location before planning your visit.
Here are the usual hours of operation for Regis salons.
Monday – 10 am to 9 pm.
Tuesday – 10 am to 9 pm.
Wednesday – 10 am to 9 pm.
Thursday – 10 am to 9 pm.
Friday – 10 am to 9 pm.
Saturday – 10 am to 9 pm.
Sunday – 11 am to 6 pm.
Are Regis Salons Closed on the Holidays?
Regis salons may be closed or have shortened hours during major holidays. Here are the holidays typically observed by Regis salons.
Contact your local salon to find out their holiday schedule.
Independence Day
Martin Luther King Day
Presidents' Day
Memorial Day
Labor Day
Veterans' Day
Easter
Thanksgiving
Christmas Eve
Christmas Day
New Year's Eve
New Year's Day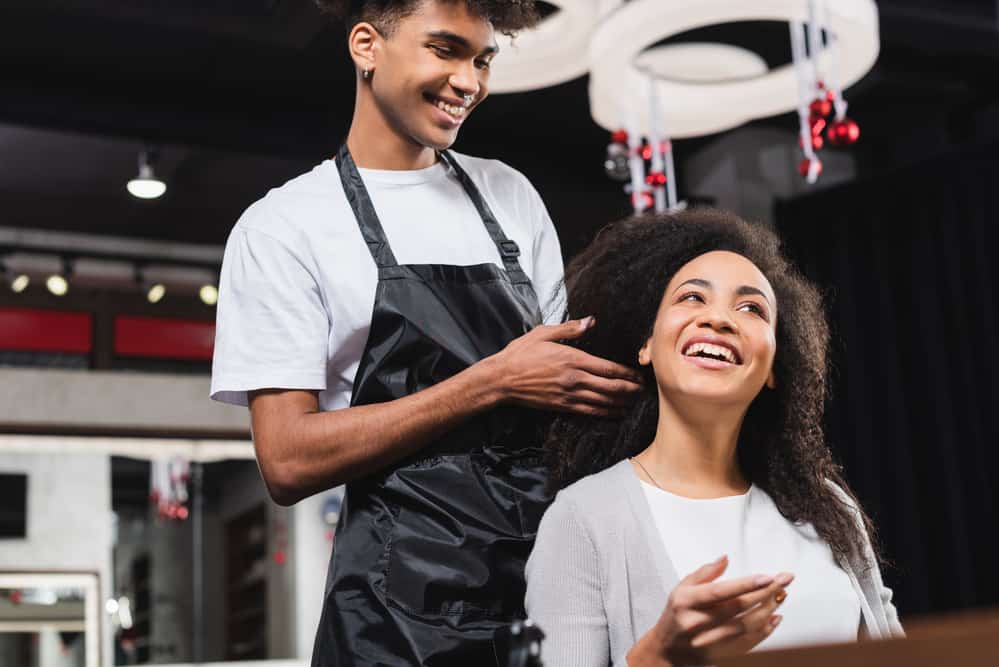 Regis Salon Prices
Regis Salons' prices are a little higher than average, as they are a luxury brand. The cost of each service varies depending on location, so we've included a range of prices to reflect what you will likely find at your local salon.
Here are the average prices at Regis salons.
Women's haircut: $30 to $37 and up
Women's haircut and style: $38 to $40 and up
Men's haircut: $20 to $27 and up
Men's haircut and style: $28 to $30 and up
Children's haircut: $30 and under
Formal styling/Special occasion hair: $55 to $60 and up
Blowouts: $100 to $120 and up
All-over color: $60 to $85 and up
Balayage: $50 to $55 and up
Ombre/Sombre color: $150 to $165 and up
Gray and silver tones: $100 and up
Mini highlights: $29 to $35 and up
Partial highlights: $55 to $85 and up
Full highlights: $90 to $110 and up
Relaxer: $65 to $73 and up
Perm: $65 to $73 and up
Retexturizers: $65 to $73 and up
Facial waxing: $14 to $18 and up
Deep conditioning treatment: $10 to $12 and up
Do Regis Salons Have a Senior Discount?
Unfortunately, Regis salons do not offer a widespread senior discount. However, this may vary depending on the location.
If you want to find out for sure, reach out to your local salon. Ask them if they have a senior's discount and find out the minimum age requirements.
Do Regis Salons have a first responders discount?
Most Regis salons offer first responders a discount of 10% off hair products and all salon services. They provide this discount to current service members and retired veterans, firefighters, police officers, military personnel, and other first responders to show their appreciation for your service. The discounted amount may vary depending on the location, and you will have to show proof of service to qualify.
Do Regis Salons Have a Discount for Kids?
Most Regis salons offer discounted shampoos and cuts for kids under ten years old. Call your local Regis Salon to determine if they offer a kid's discount and how much it is. Don't forget to ask for the minimum age requirements, as they may differ by location.
Should You Tip Regis Salons?
Like most salons, tipping is expected at Regis salons. Typically, you should expect to tip around 15% to 25% of your total cost – that is about standard.
It will show appreciation to your stylist and can even score you some free specialty services or special treatment down the line.
What Services Do Regis Salons Offer?
Regis salons offer an array of chemical, color, and hairstyling services. This list is comprehensive and may not reflect what your local establishment provides.
Always check with your local salon by checking their website or giving them a call. Here are the various services offered by the salon franchise.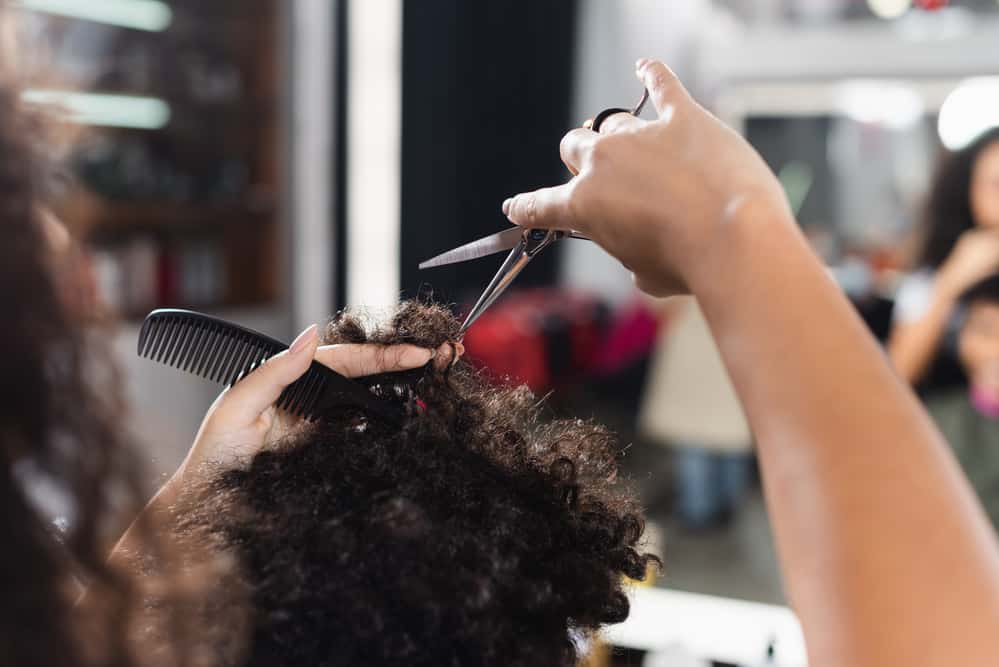 Haircut Services
Regis salons provide affordable haircuts for men, women, and children. Every haircut comes with complimentary extras, and afterward, your stylist will give you professional advice on maintaining your new style at home.
Here are the haircut services offered by Regis Salons.
Haircut – Each haircut starts with an expert consultation on how to best flatter your features, hair texture, and face shape. Then the stylist will give you a complimentary shampoo and conditioning treatment. Next, you'll relax with a soothing head massage before they cut and blow-dry your locks.
Children's haircut – A children's haircut includes a shampoo, conditioning treatment, relaxing head massage, cut, and basic blow-dry. This service is typically available for children ten and under, although the salon's minimum age requirements may vary.
Styling Services
From casual hairdos to ornate styles, the stylists at Regis salons are well-versed in many hairstyling services. Each service starts with an expert consultation, where the stylist will find out how to meet your needs best.
We'll walk you through the hairstyling services below.
Blow–outs – When you purchase a blowout, your stylist will give you a relaxing shampoo. Afterward, they will smooth and de-frizz your strands with a blow-dryer. A blow-out will leave your tresses with plenty of body and natural-looking shine.
Formal styling/ Special occasion hair – If you have a special occasion coming up, the stylists at Regis can give you a beautiful formal hairdo. Each formal style starts with a luxurious shampoo and blow-dry. You can choose from intricate hairstyles like French twists, chignons, or braided updos. Bring a picture to your appointment if you have a particular style in mind. Your stylist will be able to recreate the look.
Color Services
Each color service comes with a one-on-one personalized consultation with your stylist. They will color test and mix a custom blend of shades to create a hue that is best suited for your complexion and features.
Here are the hair color services you can find at Regis salons.
All-over color – Whether you want to try a completely new shade or subtly enhance your natural color, the experts at Regis salons are there to help. Your stylist will walk you through your dye options to find one that best meets your needs. Then they will apply the color to your entire head of hair. Here are the different types of hair dye available at Regis Salons.

Permanent: Permanent hair dye is excellent for coloring stubborn grays and lightening or darkening your natural shade.
Demi-permanent: Demi-permanent dyes add long-lasting color to your strands without damaging them as much as a permanent dye. Your stylist can use them to refresh faded color, enhance your natural shade, or add vibrancy to your locks.
Semi-permanent: Semi-permanent dyes come in a wide selection of vibrant, edgy colors. Although they don't last as long as other forms of hair dye, they are incredibly gentle on your locks.

Mini highlights – Mini highlights, or baby lights, include up to seven foils. Your stylist will pick out face-framing streaks to create a subtle highlighting effect around your face. It's the perfect introduction to highlights and can be completed relatively quickly.
Partial highlights – Getting partial highlights will leave you with plenty of dramatic or natural-looking highlights and lowlights for stunning, multi-dimensional color. Your stylist will use 20 or fewer foils to amplify your look.
Full highlights – The full highlight service is designed for anyone looking for a more drastic change. Your stylist will strategically lighten areas of your hair for bright, trendy color and even gray coverage.
Gray/silver tones – If you get the gray/silver toners, your stylist will add depth to your locks with gray, silver, or pastel lavender hair dye. This service is perfect for anyone looking to hop on the latest trend or gracefully transition to gray.
Ombre/sombre – This modern coloring technique leaves your roots dark and gradually gets lighter as you move towards the ends of your hair. Your stylist can do it with a range of colors for a natural or edgy effect.
Many salons also offer color correction services to eliminate unwanted hues from your hair. The color services vary by the salon, so reach out to your nearest location if you're looking for a particular coloring technique.
Texture Services
Chemical texture treatments can reduce the curl pattern in tightly coiled tresses or add texture to bone-straight strands. That said, here are the various texture processes offered at Regis salons.
Perms – Perms, or permanents, are a chemical treatment that creates long-lasting waves and curls. They can reshape pre-existing curls or give straight hair well-defined ringlets. First, your stylist will wrap your hair around your preferred rollers. The larger the rollers are, the bigger and bouncier your new curls will be. Afterward, they will apply a chemical solution that reshapes your hair. The service ends with a shampoo and simple blow dry.
Relaxers – Relaxers are a chemical cream-based treatment that loosens your natural curl pattern. They can make coily textures straight or eliminate frizz in wavy strands.
Retexturizer – A Retexturizer is a chemical treatment designed explicitly for curly strands. They restructure your curl pattern, so it is slightly looser than before. That can make styling and caring for your hair easier and help cut down on frizz. Unlike relaxers, retexturizers leave the majority of your curl pattern intact.
Not every Regis salon provides all of these chemical treatments, so call or check online to see if the stylists at your local Regis Salons will be able to give you one.
You should also call to check the availability of specialty techniques, like multi-textured, spiral, or digital perms.
Chemical processes can cause significant damage, so your stylist will consider the condition of your hair before performing any of these services. You'll also need regular touch-ups to keep your new texture uniform from root to tip.
Deep Conditioning Services
Heat and chemical processing can suck the life out of your strands and leave them feeling more like straw than silk. If your tresses are in desperate need of some TLC, Regis salons' deep conditioning treatments can help. Here they are!
DESIGNLINE – This simple deep conditioning treatment provides your strands with intense hydration and fortifying proteins. The conditioner is formulated with cocoa butter and will leave your hair looking soft and shiny.
Redken Chemistry Shots – For this service, your stylist will assess the condition of your strands and identify what they need the most. Then, they will then create a custom formula that strengthens, nourishes, or smoothes your hair.
Malibu – This 2-step deep conditioning treatment first cleanses your strands of buildup and impurities. Then, your stylist will apply an intense repairing mask that will leave your locks feeling strong, healthy, and shiny.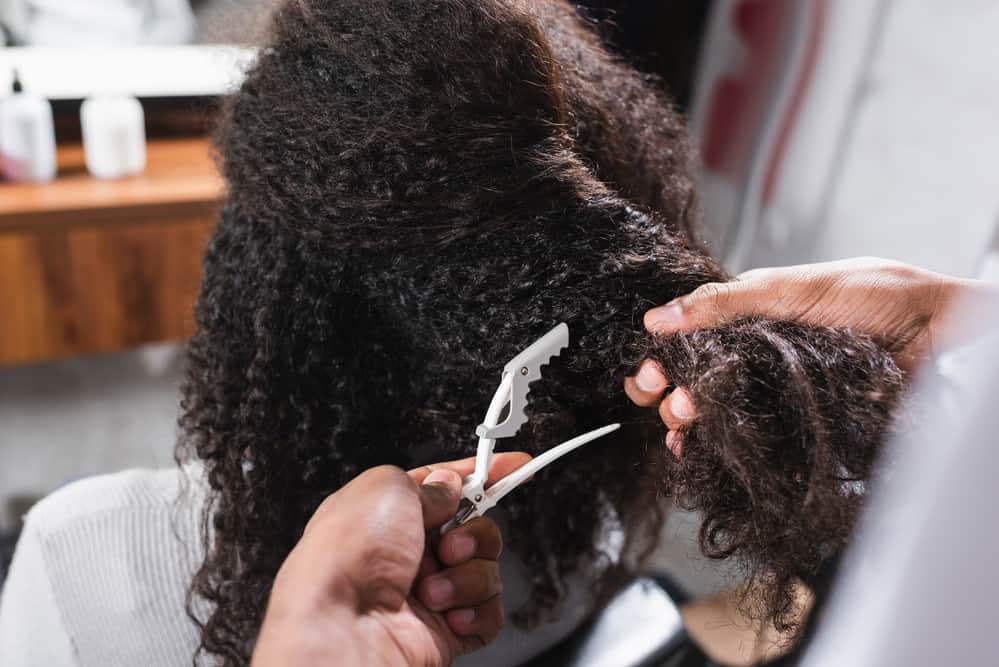 Waxing Services
In addition to hair care and styling, Regis stylists perform select waxing treatments. Not all salons offer waxing services, so check your location before your appointment. Here are the typical waxing services available at most salons.
Waxing – Regis salons' waxing service will eliminate any unwanted facial hair. Waxing gives you a smooth foundation for your makeup, exfoliates your skin, and alters the look of your face and brows. They use room temperature wax for maximum comfort. Here are the areas your stylist will be able to wax.

Eyebrows
Lip lines
Sideburns
Chin
Does Regis Salons Trim Beards?
Regis salons offer beard trimming services. You can get a complete reshaping or just a simple touch-up between appointments. However, face-to-face services, like beard trims, have been temporarily suspended at many locations.
To find out if your local salon has reinstated beard trims, reach out to them by phone or online. Even if they haven't, beard trims will likely return in the future.
Does Regis Salons Do Eyebrows?
The stylists at Regis Salons are trained in various eyebrow shaping techniques. However, they do not do more involved services like threading, microblading, or plucking.
Do Regis Salons Do Fades?
Regis salon stylists do ongoing training to stay abreast of the latest hair trends. While they don't offer fades specifically, most of their locations should be able to do them.
The quality of the haircut will depend on the individual stylist, although most should be able to do the cut well.
If you want to find out if they do fades at your local salon, give them a call! Ask if they have anyone familiar with the style and set up an appointment with them.
Alternatively, you can look at your location's online reviews and pictures. Try to find examples of fades done in Regis Salons, and request the stylist who did them.
Do Regis Salons Donate Hair?
While the stylists at Regis Salons can cut your hair for a donation, they may or may not charge you the full price. What they charge may vary by location, so reach out to your local salon ahead of time. Tell the stylists that you are planning on donating your hair, and they may be willing to give you a discount.
What Payment Methods Are Accepted at Regis Salon?
Regis Salons accept all primary forms of payment, including cash, debit, and credit cards. They take Discover, MasterCard, American Express, and Visa. That may vary by location, so check with your local salon to determine which methods they take. Most do not accept prepaid debit or credit cards and Google Pay.
Does Regis Salon Take Apple Pay?
Many Regis Salons accept Apple Pay as a form of payment! However, this may vary depending on the individual location. Give your local salon a call and ask if they accept Apple Pay or bring a secondary payment method. That way, you'll be covered even if they don't take it.
Can You Make Appointments at Regis Salon?
All Regis Salons accept appointments. If you want to book an appointment for a future visit, use the salon locator through the Regis Salons website.
Once you find your preferred location, call them and reserve a time. Although it may change in the future, Regis Salons aren't currently accepting online reservations.
Does Regis Salons Take Walk-ins?
Regis salons take walk-ins at all of their locations. You can call or simply walk in to see the estimated wait times before deciding on a time slot.
Once your stylist is ready to start your service, a staff member will walk you to their station. Regis Salons prioritize appointments over walk-ins, so schedule your appointment ahead of time if you're concerned about a lengthy wait.
Does Regis Salons Have A Mobile App?
Unfortunately, Regis Salons does not currently have a mobile app. More salons than ever are embracing mobile apps, so there's a chance this will change in the future. You can check the Regis salons website for updates.
What Hair Products Do They Use at Regis Salons?
Although the specific products used vary by location, all Regis Salons carry a variety of professional salon-quality brands. Regis Corporation even has its own line of affordable haircare products called DESIGNLINE. Here are some of the other product lines used across Regis Salons.
Kenra
Sexy Hair
Paul Mitchell
DESIGNLINE
Joico
Amika
Redken
Biolage
Bedhead
Total Results
Moroccanoil
P.O.P brushes and tools
Design Essentials
CHI
These are some of the top mid to high-end product lines available.
What Charities Does Regis Salons Support?
You can rest assured knowing a portion of what you spend at Regis Salons will go towards a good cause. The company behind Regis Salons (Regis Corporation) has proven its commitment to improving the lives of those in need by supporting a number of philanthropic and nonprofit organizations.
Here are some of the various charities supported by Regis Salons and its parent company Regis Corporation.
Wigs 4 Kids
Wigs 4 Kids is an organization that creates and donates wigs to children in Michigan. The children who receive the wigs suffer from a variety of ailments that can lead to hair loss, including cancer and autoimmune diseases. Regis Salons recently donated hundreds of ponytails, which Wigs 4 Kids turned into dozens of wigs for children.
The Regis Foundation for Breast Cancer Research
The Regis Foundation for Breast Cancer Research raises and distributes funds toward groundbreaking cancer research. The research focuses on prevention, early detection, and potential cures and treatments.
One of the main ways Regis Corporation collects funds is through their Clip for the Cure events. During Clip for the Cure, thousands of participating stylists donate a portion of their proceeds from each cut.
To date, the stylists and guests at Regis Salons have been able to raise nearly $12 million through Clip for the Cure. Regis Corporations has distributed the collected funds to a selection of organizations, including:
Mayo Clinic
Susan G. Komen
National Breast Cancer Coalition Fund
The University of Minnesota
Good360
Good360 is a nonprofit organization that distributes donated goods to the people who need them most. They transform the lives of individuals, families, and communities by providing them with essential products.
The Regis Corporation has partnered with Good360 and regularly donates beauty and hair care products to help restore a sense of dignity and normalcy to those in need.
Employee Disaster Relief
Regis Salons' eligible employees may receive financial assistance through the Employee Disaster Relief program. The selected employees have faced significant losses stemming from natural disasters, personal property loss, or salon closings.
All of the employees that have received assistance have been impacted by natural disasters like floods, hurricanes, or volcanic eruptions.
Here's What Customers are Saying About Regis Salons
When scoping out a new salon, one of the best ways to see if they're up to snuff is to check the reviews. That way, you can get a preview of how your visit may go.
We thought we'd save you the trouble of having to chase all the customer reviews down. Here is what real customers are saying about their visits to Regis salons.
The Positive
The majority of the reviews for Regis Salons are positive. Customers love how clean and organized the locations are. Happy visitors leave the salon feeling pampered and say that the staff is courteous.
Satisfied visitors love the higher-end feel of the salon and say they received expert hair care and styling. The stylists at Regis Salons are able to prioritize the health of their hair without sacrificing style.
The Negative
Unhappy customers say they had difficulty rescheduling and dealt with unprofessional customer service. Other customers feel unheard and say their cut and color don't reflect what they asked for.
They left the salon with the wrong hair color or too much length cut-off. Many complaints center around how high the prices are and how quickly they add up. To prevent this, discuss pricing with your stylist before starting your services.
The Verdict
Customer experiences differ depending on which salon you visit. If you want to get an idea of what your local salon will be like, look up the reviews for that particular location.
Then, you can see what customers in your community are saying. You will also be able to see pictures of some of their past work and determine if your local Regis salon is the right salon for you.
Can Regis Salons Cut Black People's Hair?
Regis Salons accepts customers with all types of hair lengths, thicknesses, and textures. Many salons have stylists that have experience with Black hair's unique needs.
However, whether or not a Regis Salon can do Black hair depends on the location. Many black customers receive excellent hair services, while others leave the salon with less than stellar results.
Each salon has a different set of stylists who may or may not have experience working with kinkier textures. If you want to find out for sure, reach out to your local salon.
Ask if they have a stylist who is familiar with Black hair and try to book them. You might be surprised by what you find!
If you're looking for a luxurious salon with a wide range of services, it's worth visiting Regis Salons. Their highly trained stylists will give you a stunning custom hairdo in a relaxed, high-end environment. We hope this article has answered all of your questions and wish you the best as you research your luxury salon options.