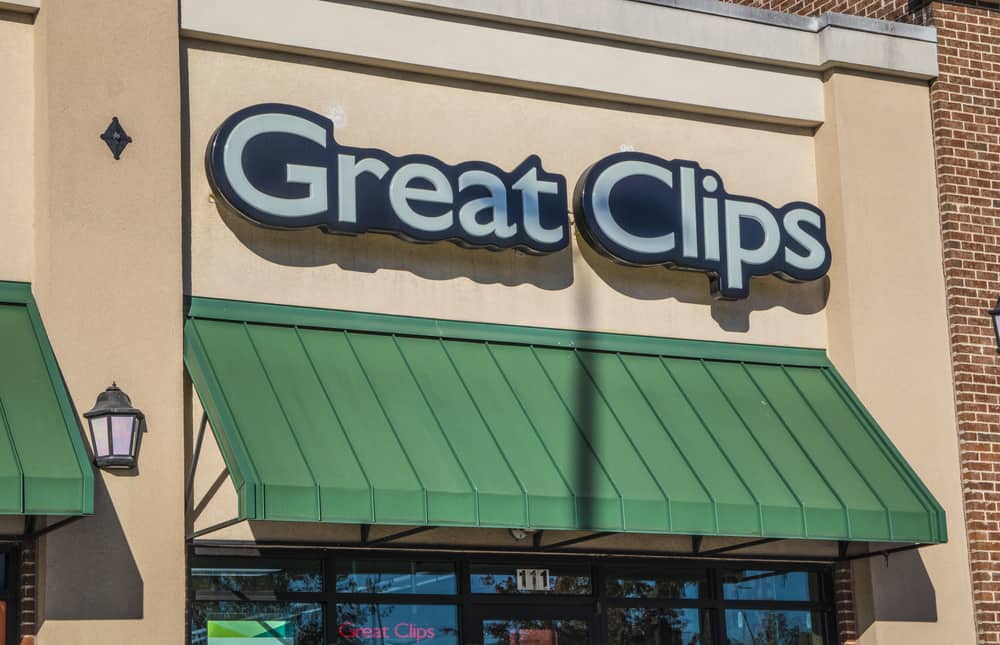 With almost 5000 salons in the United States and Canada, Great Clips is the world's largest salon brand. Even so, you might have questions about the brand's identity and services.
If so, read on! This article will tell you everything you need to know about Great Clips; by the end, you'll be able to easily determine whether it's the salon for you.
About Great Clips
Great Clips was established in 1982 by David Rubenzer and Steve Lemmon in Minneapolis, Minnesota. It's a wholly franchised brand, so each location is owned by one of over 1,200 local franchisees.
Among the 4,500 Great Clips locations, almost 40,000 stylists are employed. The stylists are required to complete ongoing education as part of Great Clips's dedication to providing exemplary customer care and access to technically trained professionals.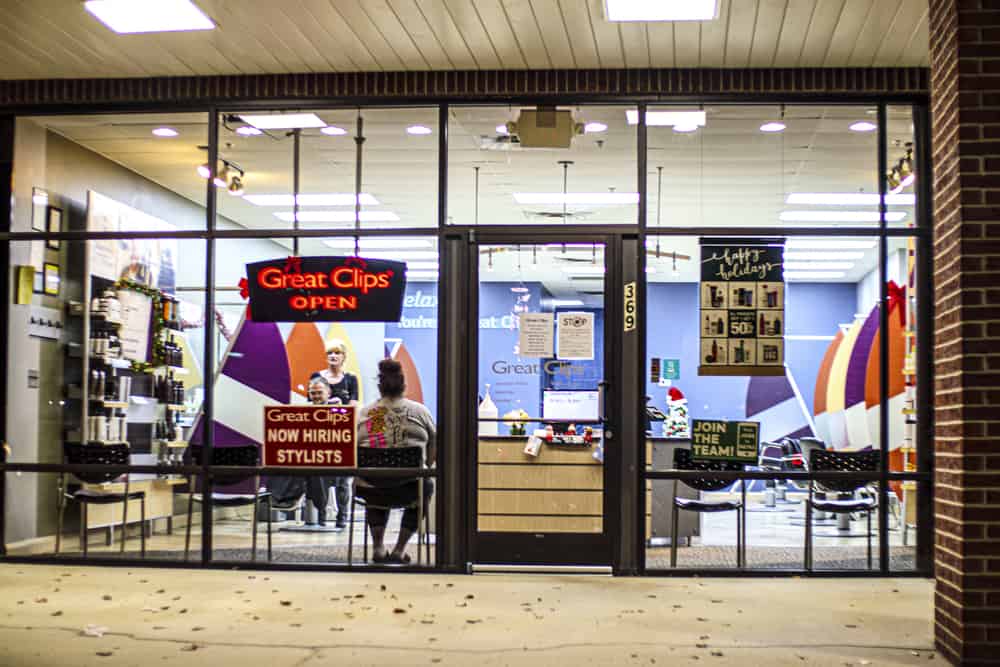 Great Clips's mission statement focuses on the creator's desire to make getting a great haircut affordable and convenient. At the time it was founded, the only way people could get a haircut was to go to a barbershop or a full-service hair salon.
The only viable alternative to the two was doing your hair at home.
David Rubenzer and Steve Lemmon wanted to create a practical alternative for customers who desired a walk-in salon that was open during evening and weekend hours.
They offered customers a streamlined list of hair-related services and provided their stylists with ample benefits. Since then, Great Clips has exploded in popularity.
On average, Great Clips serves approximately two million customers a week. The company's customer base is comprised of people of all ages and genders, and they accept all hair types, lengths, and textures.
Even after 40 years, Great Clips is committed to ensuring you can get a great haircut on your schedule. That's why they're open outside of typical salon hours.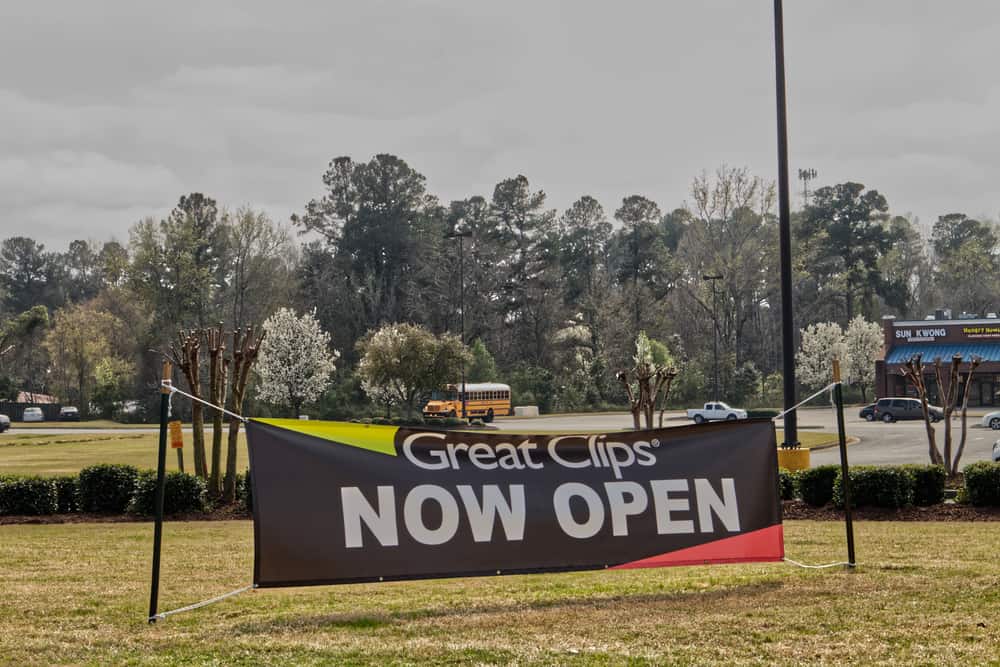 When Is Great Clips Open?
Although individual business hours may differ, Great Clips is generally open Monday through Friday from 8 am to 9 pm. They're also open on Saturdays from 8 am to 6 pm and from 10 am to 5 pm on Sundays.
The hours of operation may be affected by major holidays. If you aren't sure, call your local Great Clips or visit their website to find out.
Some of the holidays observed by Great Clips include:
Easter
Thanksgiving
Christmas Eve and Christmas Day
New Year's Eve and New Year's Day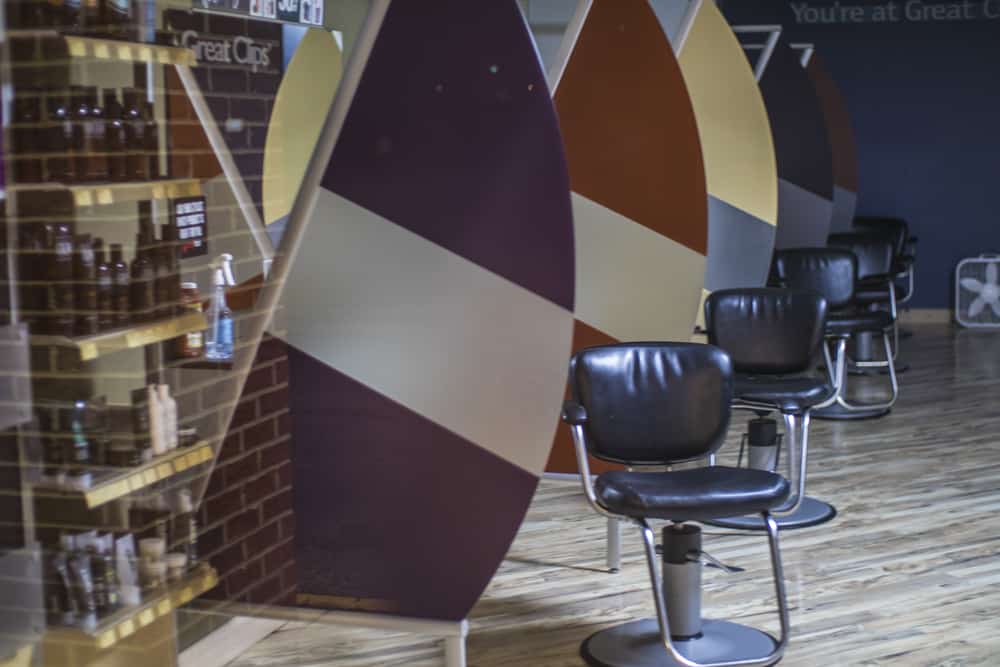 Great Clips Prices
Each Great Clips salon sets its own prices, but all locations try to keep their prices low. On average, Great Clips haircuts for adult men and women range from $13 to $16.
On the other hand, kid and senior cuts typically cost between $11 to $14. We'll break down the prices for other Great Clips services below.
Formal hairstyle – $45 to $60
Hairstyle for long hair – $30 to $45
Hairstyle for short to medium length hair – $20 to $35
Shampoo – $3 to $5
Conditioning treatment – $10 to $17
Bang, beard, and neck trim – $5 to $7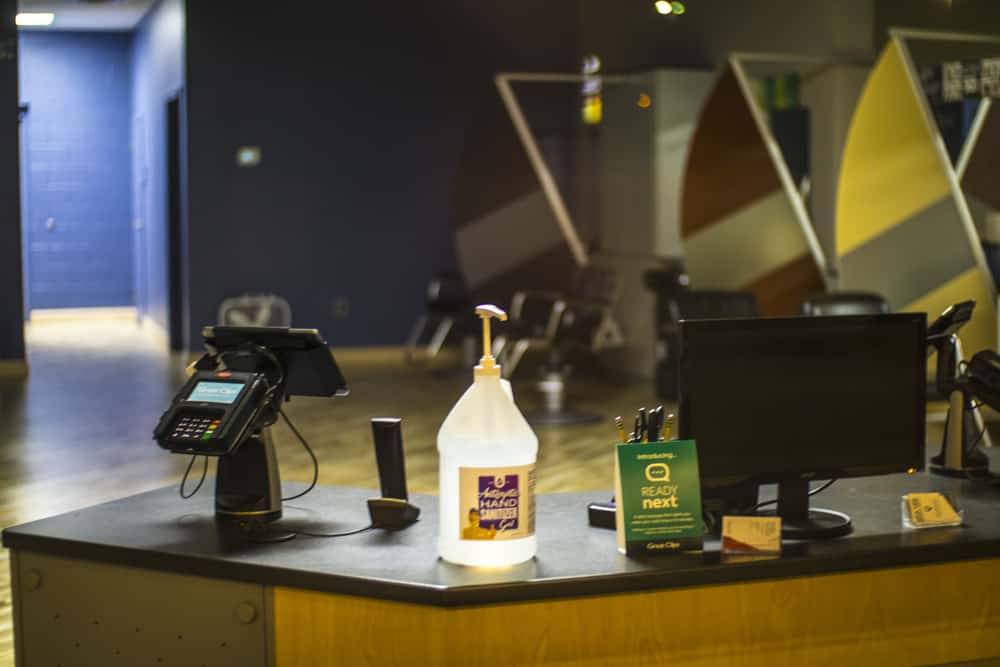 What Hair Services Does Great Clips Provide?
Great Clips offers various haircutting services, regardless of the length or texture of your hair. They provide haircuts for men, women, seniors, and children. Other services offered by Great Clips include:
Shampoo – Great Clips offers a relaxing shampoo service for all ages and hair types. They carry a range of salon-quality products from nationally trusted brands. Check out their Great Clips products page to see which ones are available to purchase online!
Bang trims – Great Clips's bang trims are perfect if you need a quick touch-up between appointments. They're able to execute a variety of bang styles, so you can rest assured knowing your bangs are in capable hands.
Neck trims – If you have stray hairs along your neckline, Great Clips will take care of them with your next haircut. They'll also trim them as a singular service if you ever need a touch-up between cuts.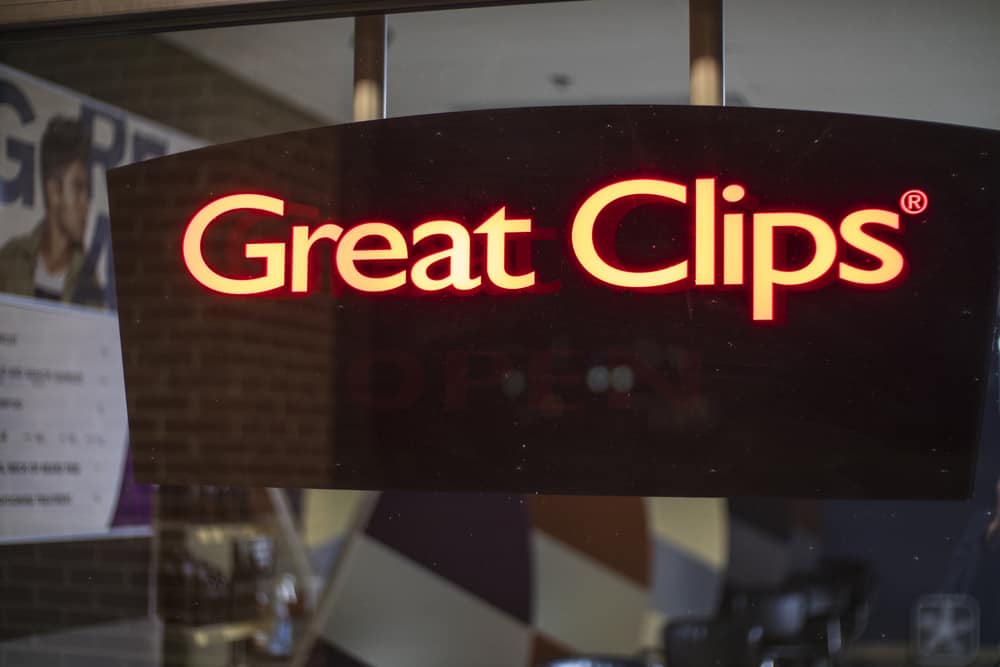 Does Great Clips Trim Beards?
Whether you get a haircut or not, you can always get your beard trimmed at Great Clips! Their qualified stylists will help you trim, tame, and shape your beard, so it matches your new hairstyle.
They'll customize your trim by taking your facial shape, your desired level of maintenance, and your willingness to try something new into consideration.
Great Clips offers a variety of products that enhance the health and appearance of your facial hair, including beard oils, balms, and pomades.
Just remember, the shorter the hair on your head is, the longer your beard will look in comparison. So, if you plan on getting a beard trim and a haircut, let your stylist know so they'll do things in the proper order.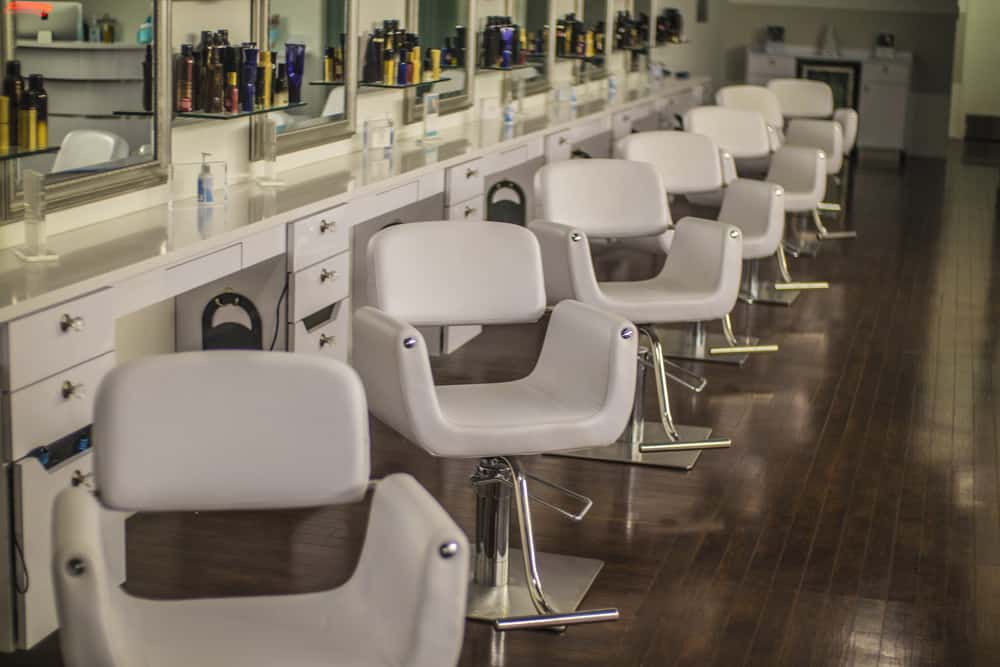 Does Great Clips Do Fades?
Great Clips stylists are kept current with the latest haircut trends and styles. That being said, most of their locations will do fades. The haircut itself will depend on your stylist, although most should be familiar enough with the cut to do it well.
If you want to be extra cautious, look at your location's review sites and go through their pictures. Try to find examples of fades done in the salon and request the stylist who did it, if possible.
Does Great Clips Do Eyebrows?
Great Clips is known to be a network of bonafide hair experts, and not just for the strands growing on your head! Although they don't offer it as a dedicated service, many Great Clips locations offer basic eyebrow trims.
The stylists are experienced with eyebrow trimmers and can help bring order back to your bushy brows. Unfortunately, Great Clips does not offer eyebrow-related services like threading, waxing, microblading, or plucking.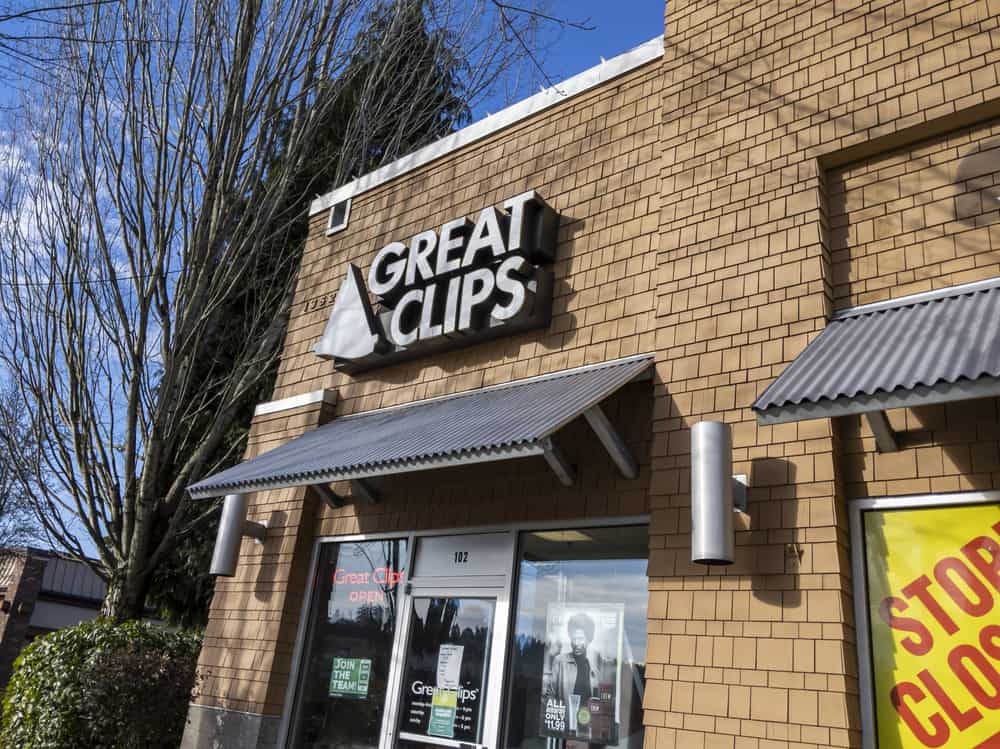 What Styling Services Does Great Clips Provide?
In addition to haircuts, Great Clips offers a wide array of hairstyling services. The hairstyles they specialize in will depend on the stylists at a particular location.
You can always check online reviews or call your preferred salon to see if they're familiar with the style you have in mind. Here are the general styling services available at various Great Clips locations.
Short styles – The stylists at Great Clips can give you an adorable short haircut like a pixie or bob. Whether you're thinking about donating your Rapunzel length locks or just looking to maintain your short 'do, Great Clips has you covered.
Longer style – Great Clips has stylists that have experience in working with longer lengths and creating beautiful hairstyles. They can also point you to flattering cuts like layers and bangs or give you a trim to keep your locks healthy.
Formal styles – Got a special event coming up? Great Clips's professional stylists are trained and skilled in crafting stunning formal styles, like updos and elegant buns. They also sell hair products, so you can grab what you need to maintain your new 'do before you leave.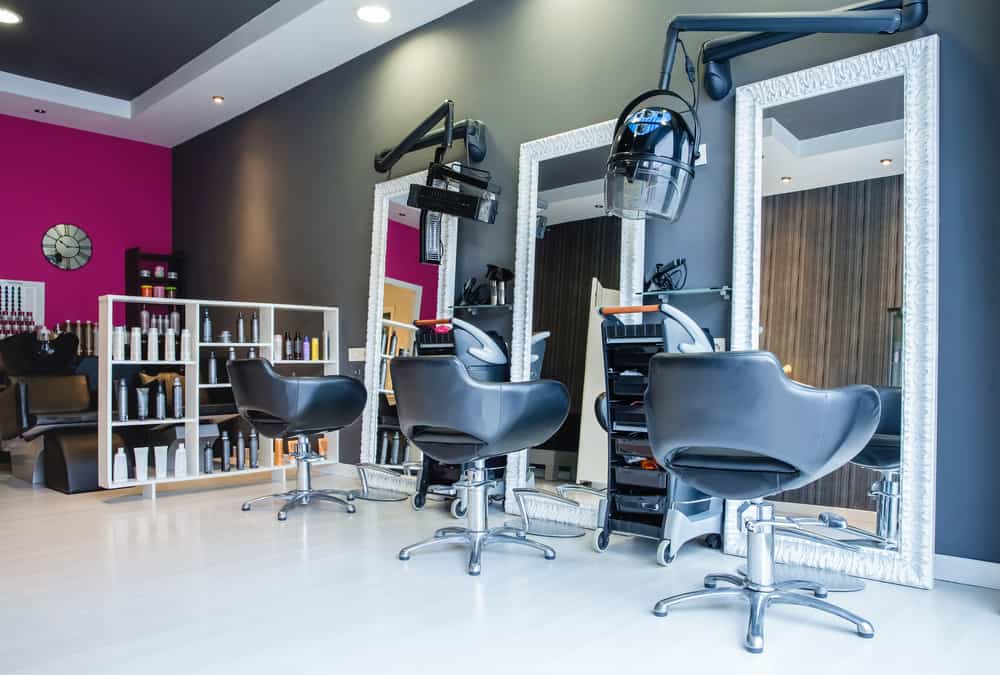 Does Great Clips Dye Hair?
Great Clips does not currently offer hair dyeing and coloring services at any of its locations. They do, however, cut and style colored locks. Great Clips also has a variety of color-safe hair care and styling products, so let your stylist know beforehand if your hair is colored.
Does Great Clips Do Undercuts?
Great Clips can certainly cut or touch up your undercut, regardless of how long your hair is. If you have a specific style in mind, bring a picture to your walk-in appointment.
Does Great Clips Do Blowouts?
Some Great Clips perform blowouts, but not all. It's not included in the regular price, so they'll charge you a small service fee. While some locations don't offer any blow-drying related services, others will dry your hair as part of the wash and cut. However, the focus will be on drying your strands rather than straightening them or giving them body.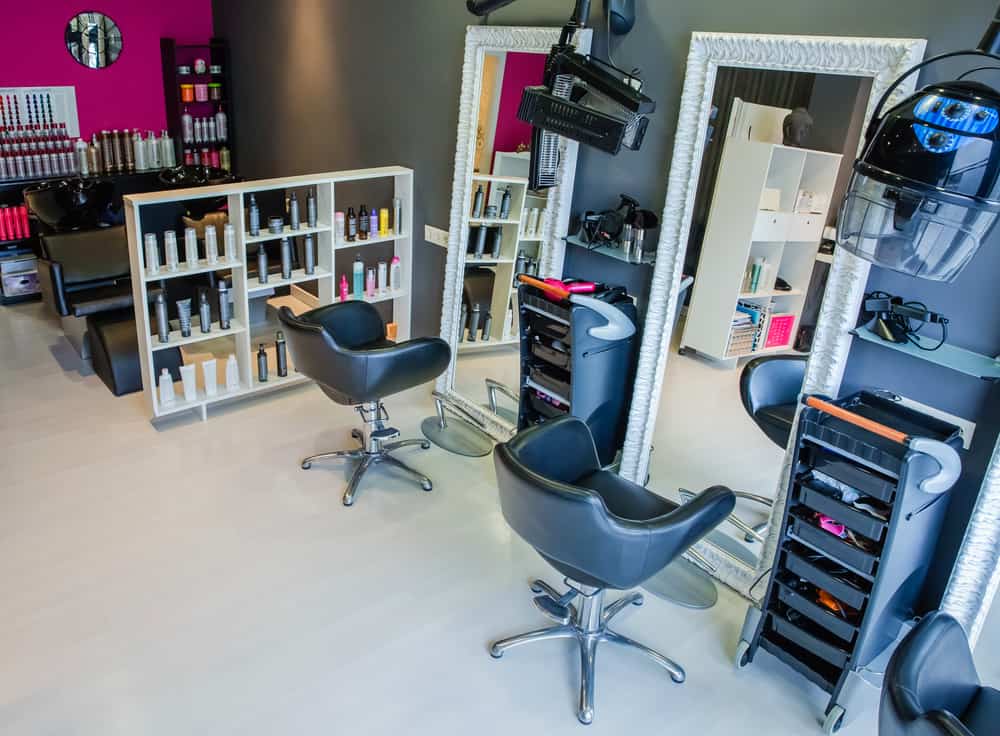 Does Great Clips Do Perms?
Perms are one of the few chemical services offered at Great Clips salons. Not to be confused with straightening relaxers, perms are a chemical treatment that creates curls and waves in your strands.
However, they aren't offered at every location. Call your local salon or visit their website to find out if perms are available to you.
You can expect a half perm to cost around $35 to $50. Alternatively, a full perm will cost approximately $50 to $70. You'll pay a little more if your hair is on the longer side. Perms for longer locks typically cost anywhere from $79 to $115.
What Forms of Payment Does Great Clips Take?
Great Clips accepts all major debit and credit cards, including Visa, Mastercard, Discover, and American Express. Many locations have also started taking contactless payment methods like Samsung Pay and Android Pay.
Unfortunately, most do not accept checks as a form of payment.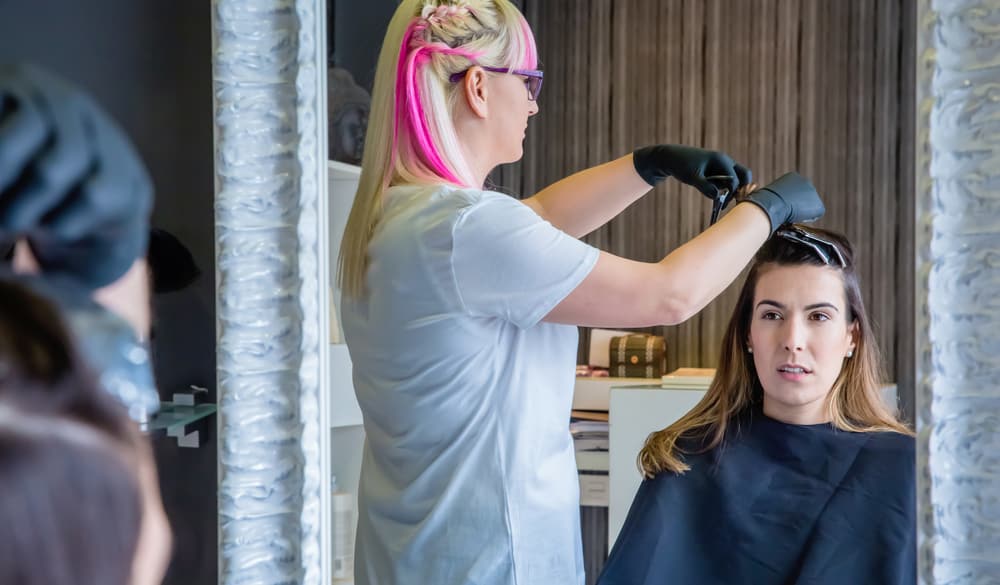 Does Great Clips Take Apple Pay?
Many Great Clips locations accept Apple Pay! However, it varies depending on the individual salon. If you want to know if your nearest Great Clips accepts Apple Pay, give them a call before heading out. You can also bring another method of payment if you aren't sure. Then, you'll be covered either way.
Should You Tip at Great Clips?
While tips aren't required, they are generally expected. You should always try to tip at least 10% to 25% of the total cost. Tip on the higher side if your service was exceptionally great. That way, you can establish a good relationship with your stylist.
Many stylists return the favor when they get a client that tips well and may give them preferential treatment. Some will even help squeeze you into a last-minute time slot!
Tipping at least 10% is standard, regardless of which salon you visit. Although there's a minimum, there isn't any upper limit to how much you can tip.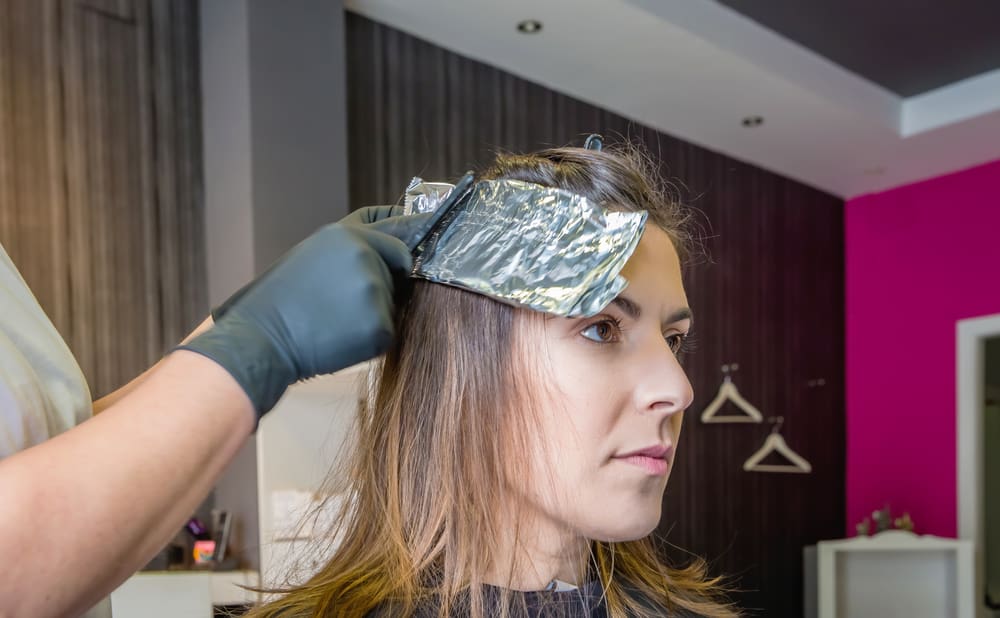 Does Great Clips Have an App?
Yes, they have an app! The Great Clips app allows you to create a profile and set up your local salon. You can see the wait times of nearby salons, check in, and receive updates for exclusive promotions and announcements.
They don't have in-app purchases available yet, although that may change in the future. The Great Clips app makes checking in with your favorite location more effortless than ever!
Does Great Clips Take Walk-Ins?
Great Clips is a walk-in-only salon! If you're ready to get your hair cut, all you have to do is enter the salon and head straight to the front desk. They'll check you in and bring you to the back once it's your turn. While they're a walk-in salon, there are other ways to check in.
Does Great Clips Offer Online Check-In?
Online check-in saves you time and gets you in and out of the salon in a flash. You can check in on the website or through the app during regular business hours from wherever you are.
Online check-in starts at least 5 minutes after the salon opens and ends about 30 minutes before closing. When you check in online, you will first select a location.
You'll be able to see the estimated wait times and use that information to pick your preferred time slot. The app will countdown your wait, so you'll have plenty of time to get to the salon before you are to be called.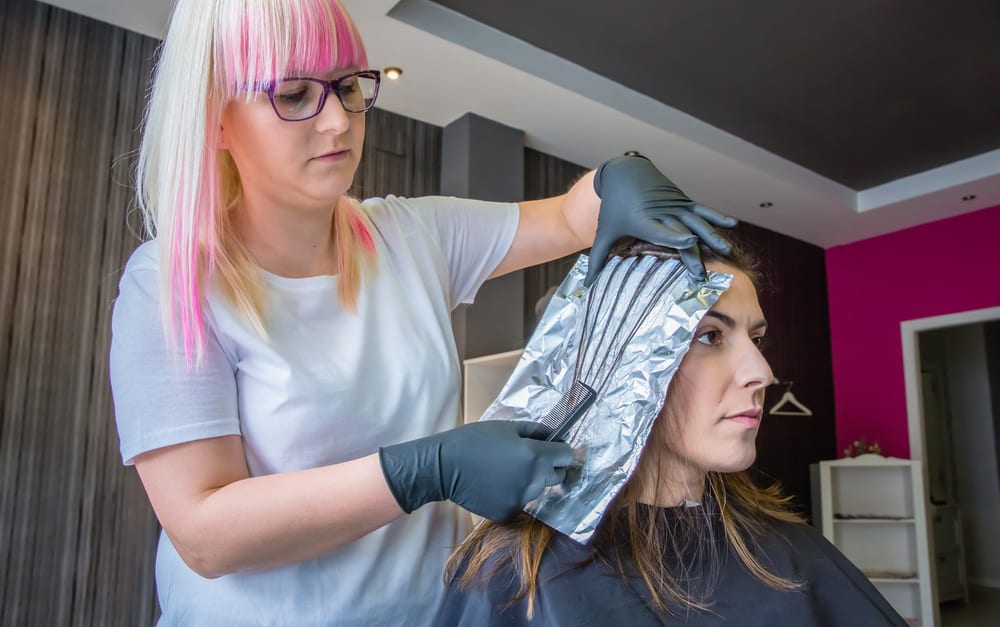 Does Great Clips Donate Hair?
Participation varies depending on the location, but most Great Clips locations have a hair donation program. The ones that do will give you a free haircut if you plan on donating your locks!
Great Clips partners with Wigs for Kids, and the nonprofit handles the distribution side of things. Wigs for Kids provides free, high-quality wigs for children suffering from medical issues that cause hair loss.
Your hair donation helps kids suffering from:
Cancer
Autoimmune disorders
Burns
Alopecia
Trichotillomania
If you want to donate through Great Clips, head to their website and complete their donation form before your visit. Once you make it to the salon, they'll give you a paper version of the donation form and instructions.
You'll jot down your ID number from the online form, and your stylist will cut your hair at no cost to you. Then, all you have to do is mail your form and donation to Wigs for Kids.
Hair Donation Requirements
If you're thinking about donating your hair, here are some requirements to be aware of. Wigs for Kids has a rather strict requirement list:
Minimum hair length – To donate your hair, it has to be at least 12 inches in length from your roots to where the healthy, full hair ends. Don't include split ends or thin layers. Wigs for Kids recommends that you wait until your hair is at least 14 inches long. That way, they can create the best hairpiece possible for a child in need.
No chemically processed strands – Processed hair won't be able to survive the chemical sanitizing process that donations go through. As a result, Wigs for Kids doesn't accept chemically processed strands. The one exception is temporary hair color, as long as you wash it out before your donation. If you have one of the following hair types, you won't be able to donate.

Relaxed
Permed
Hair dyed
Bleached

Your hair must be clean and dry – Ideally, you should head to your donation with freshly washed, dry hair. When you donate your hair, it'll be put it into tight ponytails before it's cut off. Even if you let the ponytails dry before packing them, they could still be damp in the center. Damp hair can mold during shipment and be completely unusable by the time it makes it to Wigs for Kids.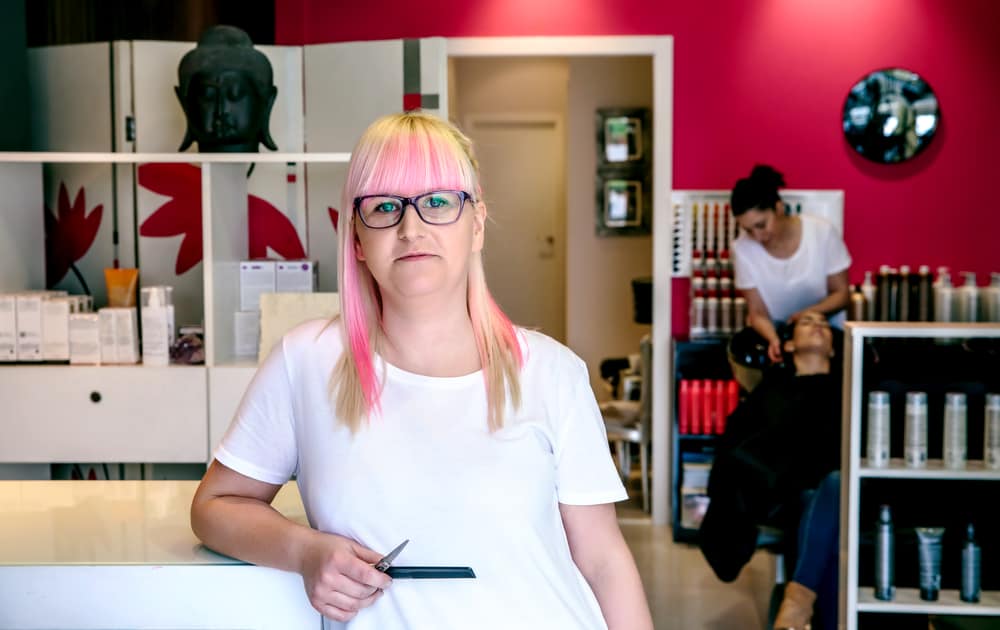 What Charities Does Great Clips Support?
In addition to Wigs for Kids, Great Clips partners with an array of philanthropic and nonprofit organizations. Here are some of the charities they support.
Clips of Kindness program
One of Great Clips's philanthropic ventures is the Clips of Kindness program. Patients undergoing cancer treatments can get their hair shaved for free in any American or Canadian Great Clips location. If the patient cannot arrange their own appointment, friends and family can talk with the location manager and set one up.
Children's Miracle Network
Children's Miracle Network helps save and improve the lives of millions of children each year through research, education, and necessary medical treatments. For over 15 years, Great Clips has had an annual October fundraiser to support local hospitals in the CMN. They've raised almost $10 million thanks to donations from generous customers!
Operation Second Chance
Operation Second Chance helps active and retired service members recover from ailments like traumatic injuries and PTSD. They also facilitate the transition from active duty to civilian life, providing much-needed support for military personnel. Great Clips helps spread the word about Operation Second Chance, and participating franchises make regular donations.
Thank a Veteran
Great Clips has an annual promotion during which they provide complimentary haircuts to active and retired military personnel. Over the years, they've given away more than 1.7 million haircuts to veterans for a total savings of over $23 million!
CUT IT OUT
CUT IT OUT is a program that teaches stylists how to recognize signs of domestic abuse and safely steer their clients toward local resources. They strive to build awareness and offer training at salons, beauty schools, and beauty-related events across the county. Great Clips stylists sell lapel pins to raise money for CUT IT OUT so they can provide their students with training materials.
Operation: Fishing Freedom
Operation: Fishing Freedom is an online show that highlights veterans and allows them to share their journeys. In addition to spreading awareness, the fishing itself has a therapeutic effect on the selected veterans. Each episode also takes time to spread awareness about other non-profit organizations that support veterans with PTSD. Great Clips both sponsors and financially contributes to Operation: Fishing Freedom.
Does Great Clips Have a Rewards Program?
Unfortunately, Great Clips does not offer a rewards program. But they do run occasional promotions, so check your local Great Clips's social media or website. While they don't have a rewards program now, there's a chance they'll start one in the future.
Can Great Clips Cut Black People's Hair?
Whether or not a Great Clips can cut Black people's hair wholly depends on the location you choose. While they work with all hair types and textures, your experience will depend on your specific stylist.
Call beforehand and ask if they have anyone working who has experience with your hair type, and only move forward if you're comfortable doing so. You might even be pleasantly surprised!
Does Great Clips Cut Wigs?
While a professional cut can take your wig to the next level, not every stylist is capable of cutting them. Great Clips stylists aren't trained to cut human hair or synthetic wigs, so many don't offer it as a service. But don't let this discourage you!
While some stylists won't be comfortable cutting or styling a wig, you might be able to locate one that will. If you want to find out, just call your preferred salon and ask if any of their stylists would be open to cutting and styling your wig.
How Much Is the Great Clips Senior Discount?
All Great Clips locations offer seniors a discount on their already low haircut costs. The senior discount is usually at least $2 off the regular Great Clips haircut prices. To qualify, you have to be at least 65 years old.
That's it! There aren't any special Great Clips coupons or codes needed. Just tell your stylist that you qualify for the senior discount, and they will apply it to your total.
Does Great Clips Sell Hair Products?
Great Clips has three separate product lines that offer salon-quality ingredients at affordable prices. Their hair care and styling products cater to men, women, and children.
The three lines are Solutions by Great Clips, GRIT @ Great Clips, and Tea Tree Solutions by Great Clips. Great Clips also carries a range of nationally recognized brands available in-stores and online.
Here are the brands offered by Great Clips.
Nioxin
Sexy Hair
Joico
Tigi
Redken
Paul Mitchell
Matrix
American Crew
Bosely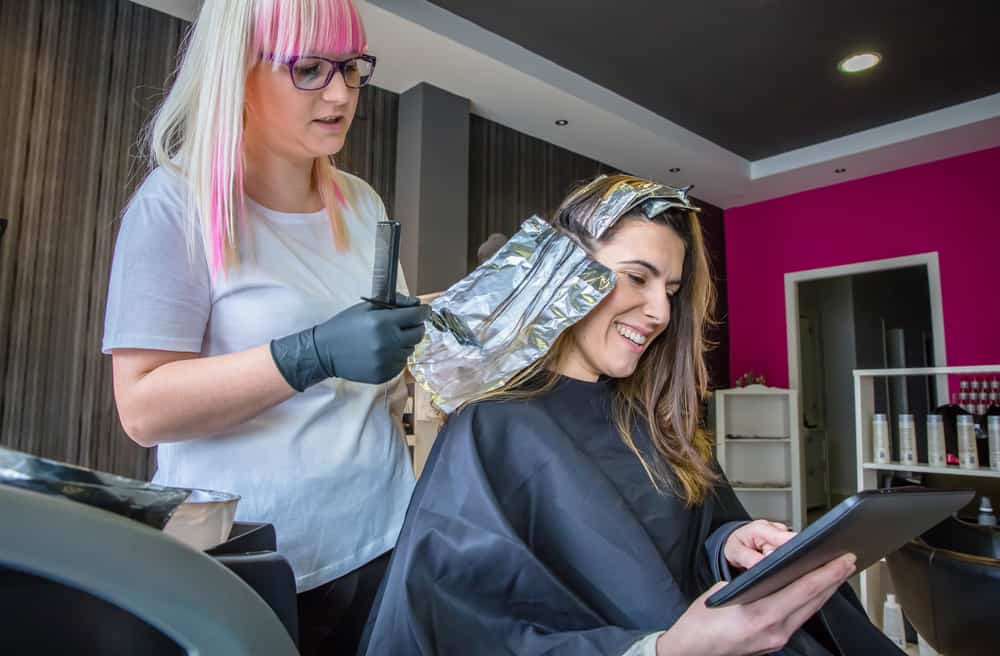 What Are Customers Saying About Great Clips?
When deciding on a new salon, customer reviews yield insight into the quality of service you can expect to experience. That's why we've sifted through hundreds of reviews to bring you a summary of what real customers are saying.
We'll also give you some tips on avoiding a negative experience.
The majority of Great Clips customers are happy with the service and capabilities of the stylists. They have had great experiences with the wash/condition services and leave the salon with a perfectly coiffed mane.
They love the steeply discounted prices, and many Great Clips customers say they have been going there regularly for years.
Positive reviews say the staff is courteous and professional and that Great Clips is an excellent place to bring your kids. Great Clips keeps track of your services, so all you have to do is go there and sit down.
Your last hair services details are available to any licensed Great Clips employee, regardless of their location. They'll be able to get straight to work on your usual routine unless you tell them that you want to try something different.
Great Clips keeps track of your:
Preferred hairstyle and shape
The amount of hair that you prefer to get taken off
Your preferred clipper guards
What works best with your hair texture
How you like to wear your sideburns
And much, much more!
A portion of the negative reviews stems from surprise charges. Some customers come in expecting a simple style, like a French braid, to cost very little. But when they're done, they are charged more than they thought they'd be.
To combat this, clearly discuss the fees with your stylist before they start performing any services. Go over your expected cost so there won't be any unwanted surprises at the end of your service.
Another common complaint is that hairstylists have a difficult time achieving certain styles. This entirely depends on who is working at a specific location, so we urge you to research the salon beforehand.
No matter which salon you go to, always bring pictures of your desired style to the salon. Then, you can cut out any confusion, and your stylist will know the exact hairdo you expect.
All Great Clips reviews are about specific locations, so take them with a grain of salt. Once you decide on a Great Clips location near you, look up the online reviews for that individual salon. That way, you can get an accurate representation of their service and styling capabilities.
Keep in mind that multiple stylists are working in a given salon. Even if the first one you meet with doesn't work out, there might be another stylist working nearby that can give you precisely what you need.
Many stylists have portfolios available that show recent examples of their work. Ask around and see if any of the stylists you're interested in have one.
We hope this article has answered all of your questions and helped you decide whether Great Clips is the salon you've been searching for. Good luck!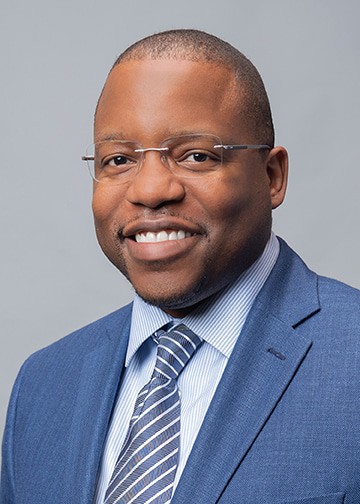 Kenneth Byrd holds a BS in Accounting and Management Information Systems and an MBA from the University of Alabama at Birmingham. He is a serial hair blogger that has been writing about hair care since 2008, when he co-founded Curl Centric and Natural Hair Box. Curl Centric is a website operated by a husband and wife team that encourages healthy hair care.