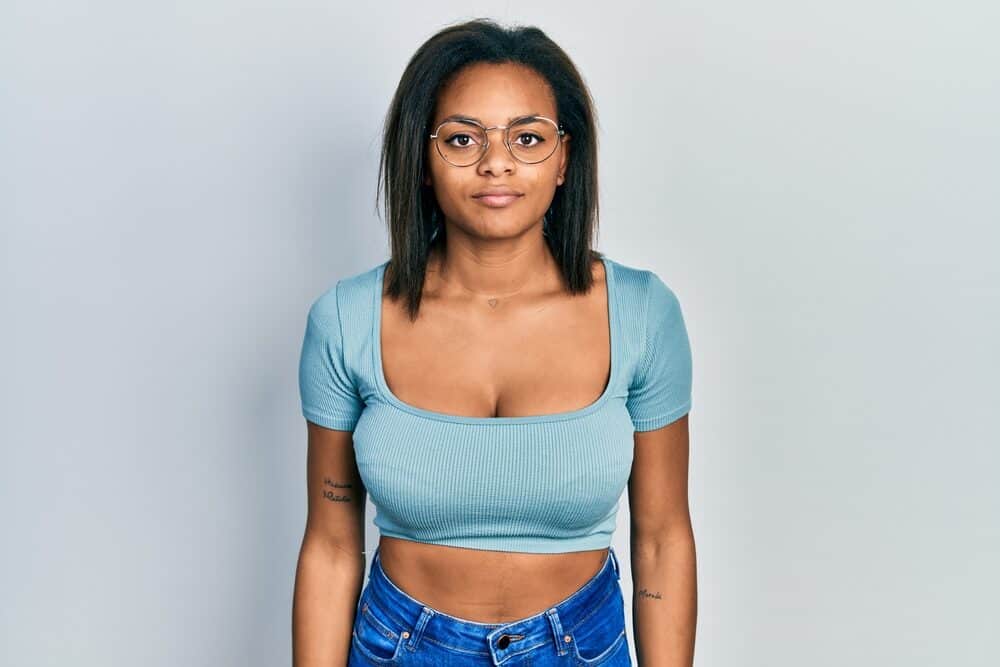 Both blowouts and flat ironing can give you sleeker, straighter tresses. But if you want your hair to remain on your head, it's always wise to minimize damage from heated styling methods.
So, which one is better: blowouts or flat ironing? This article will look at how blowouts and flat ironing compare.
Is a Blowout Better Than Flat Ironing?
Many hair care experts think that flat irons damage your hair more than blowouts since they use direct heat and reach much higher temperatures than most blow-dryers.
When people straighten their hair at high heat settings it can be very damaging to the hair shaft even if heat protectants are used, especially if you're going for a stick straight appearance. Hot irons will quickly dry out all the moisture in your hair strands.
Plus, people also tend to hold their flat iron in one place longer than they would a blow-dryer. By comparison, blow-dryers are usually kept on a much lower temperature setting and are held a few inches away from your strands.
Unfortunately, there's no clear-cut winner between blowouts and flat ironing since both processes use hot air to straighten hair strands leading to potential damage.
The truth is that blowouts can be just as bad or good for your locks as a flat ironing process. It all depends on how you choose to go about things.
For example, flat ironing your hair using the correct technique is much better for your strands than blow-drying your hair incorrectly.
Here are some things to consider when deciding between blowing out or flat ironing your hair.
How high do you set the temperature on your flat iron or blow-dryer?
Are you using the proper blow-drying or flat ironing technique?
What is the quality of your hair dryer or flat iron?
Are you using the right hair products?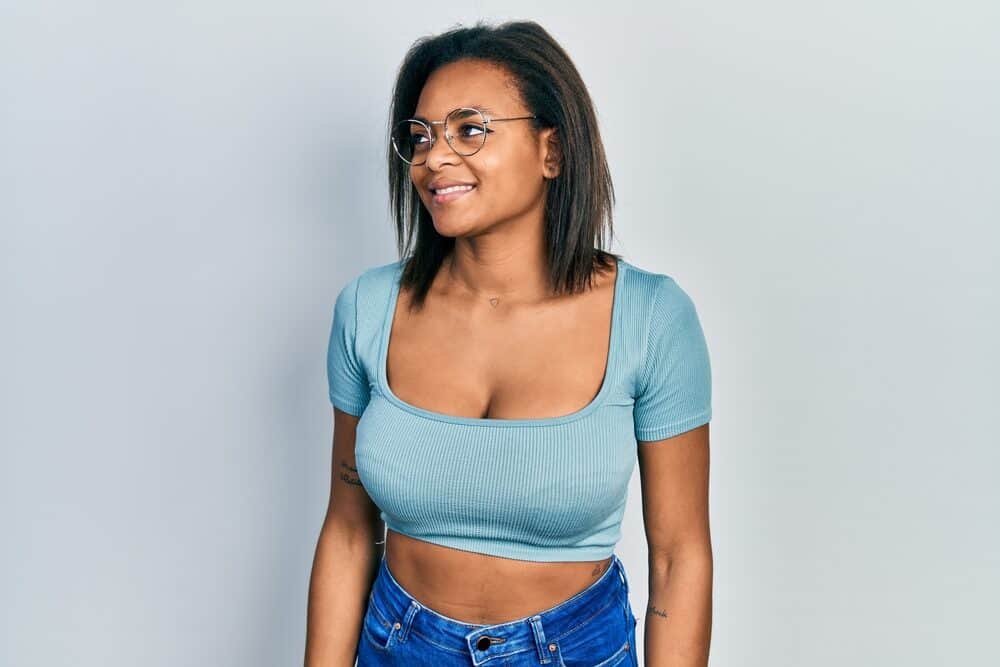 Here's When to Get a Blowout
When deciding between blowouts and flat ironing, there are some situations where getting a blowout is the better choice. Here is when to get a blowout instead of flat ironing your hair:
You want a lot of volume – Blowouts leave your hair full, bouncy, and with plenty of volume! If you are looking for a hairstyle with a lot of body, try a blowout. You can even take the fullness to the next level by using a volumizing round brush.
You're in a rush – With a blowout, you are drying and styling your hair simultaneously. If you choose to flat iron your hair, you'll have to blow dry or air dry your locks ahead of time. Since blowouts cut out half of the steps, they're the best option when you're low on time.
Your hair is already somewhat straight – If your hair is naturally straight or wavy, a blowout is all you will need to get a silky straight hairdo. Skipping the flat iron helps you cut down on the likelihood of incurring heat damage and saves you time.
Here's When To Flat Iron Your Hair
As we mentioned before, whether or not you should get a blowout depends on a few different factors. Here's when it's better to flat iron your hair.
You want your straight hair to last – Flat irons use higher levels of heat and can help your strands stay straight for longer than they would with a blowout. If you're concerned about your hair reverting, choose flat ironing over a blowout.
You want your hair bone straight – While blowouts are great for adding volume to your strands, flat irons are better for achieving the sleekest styles.
You have kinky or curly hair – Coarse and kinkier hair types get much straighter with a flat iron's direct, high heat.
You don't know how to give yourself a blowout – Blowouts can be challenging to master due to the high level of technique they require. Holding both the brush and blow-dryer might be too difficult for some. On the other hand, flat irons are much more straightforward to use.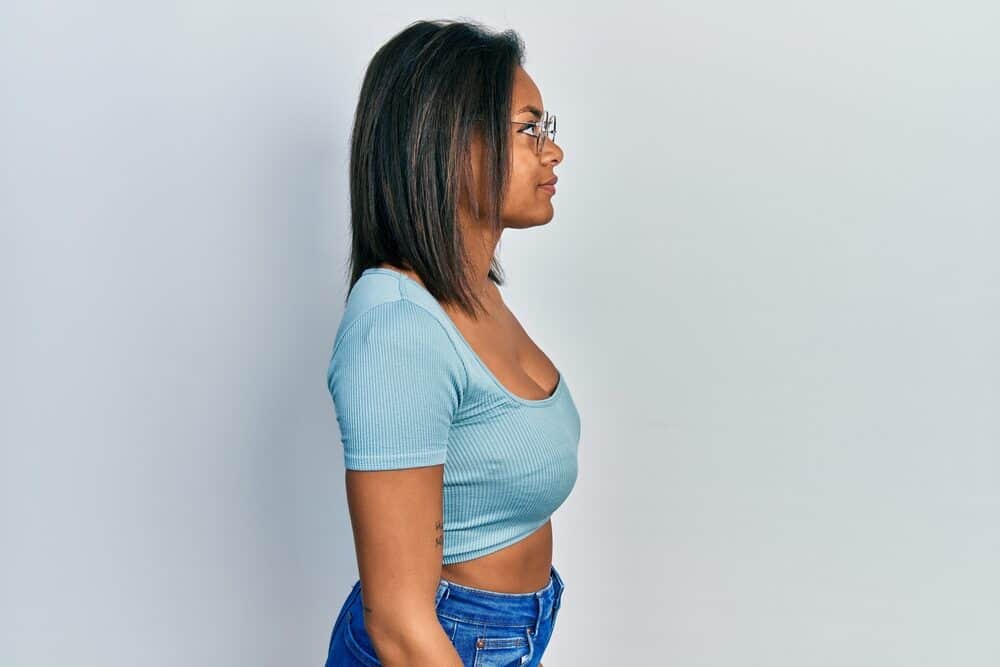 How to Get a Blowout
Using the proper technique to blow-dry your hair can give you voluminous results and reduce the chances of heat damage (in comparison to flat ironing). Here are some step-by-step instructions on how to get a salon-quality blowout at home.
Get Your Materials Ready
Blowout Steps
Start with freshly washed and detangled hair.
Apply a heat protectant to your strands and comb it through with a wide-tooth comb.
Attach the concentrator nozzle to your blow-dryer.
Grab your preferred brush. Here are a few of the different brushes you can use for a blowout.

Vented brush – Vented brushes have openings down the barrels that allow your blow dryer's warm air to reach more of your strands. They're excellent for quickly drying wet hair strands.
Round brush – Round brushes give you more control over how your hair falls and can help give flat hair more shape.
Paddle brush – Paddle brushes have a large surface area that makes them particularly good for straightening coarse and curly textures.

Divide your hair into four sections and secure them with a hair clip or tie.
Take down one of your sections in the back and separate a portion of hair about an inch wide.
Pull the section taut with your brush and blow-dry the hair. Point your blow-dryer downwards towards the ends of your hair. Hold the blow dryer a few inches away from your strands, and don't touch them directly.
Slowly pull the brush through the section and follow it with your blow-dryer as you pull it through.
Once your hair is dry, release the finished section and repeat the process until you've completed the back portion of your head.
When you get to the front, part your hair the way you want to wear it.
Separate a smaller section of hair and continue to blow-dry it using the same method as before. If you want to amp up the volume, blow-dry in the direction opposite of how you'll wear it.
Once you've finished blow-drying your hair, apply a light coating of your preferred serum or finishing spray.
Style your hair as desired.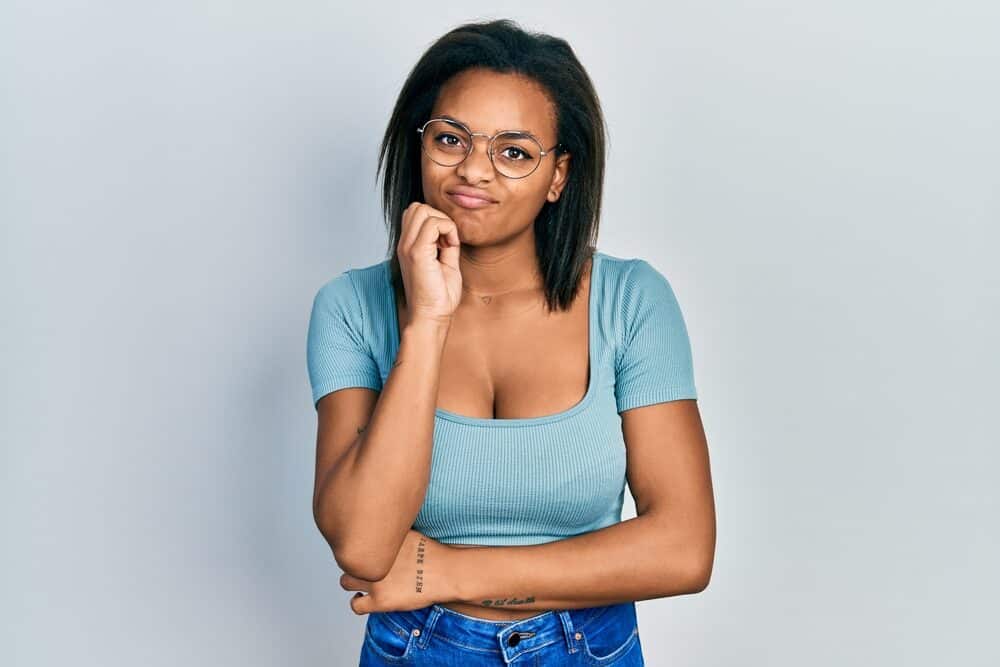 Best Products for a Blowout
One of the most important things you can do when styling your hair in a blowout is to use the right hair products. To keep things simple and easy, we've selected some of the absolute best products to use when you blow-dry your hair.
Kenra Platinum Blow-Dry Spray
This lightweight spray helps smooth and detangle your hair while providing intense protection against heat damage.
It dramatically reduces the time it takes to blow-dry your hair and leaves your hair with plenty of healthy-looking shine. Its color-safe formula gives you up to 20 hours of increased humidity resistance.
Brocato Cloud 9 Blowout Blow Dry Serum
Cloud 9 Blowout Blow Dry Serum has a heat-activated formula that helps cut drying time and protect your hair against heat-related damage.
It contains strength-promoting ingredients, like hydrolyzed keratin and wheat proteins, that help restore elasticity to your strands. Its weightless formula will leave your hair sleek and frizz-free.
CHI Straight Guard Smoothing Styling Cream
CHI Straight Guard is a multipurpose heat protectant cream that helps prevent heat damage from even the hottest blow-dryers.
The easy-glide formula makes detangling your hair a breeze, while silk proteins and hydrolyzed keratin help repair damaged strands. It will leave your hair smooth, shiny, and perfectly sleek!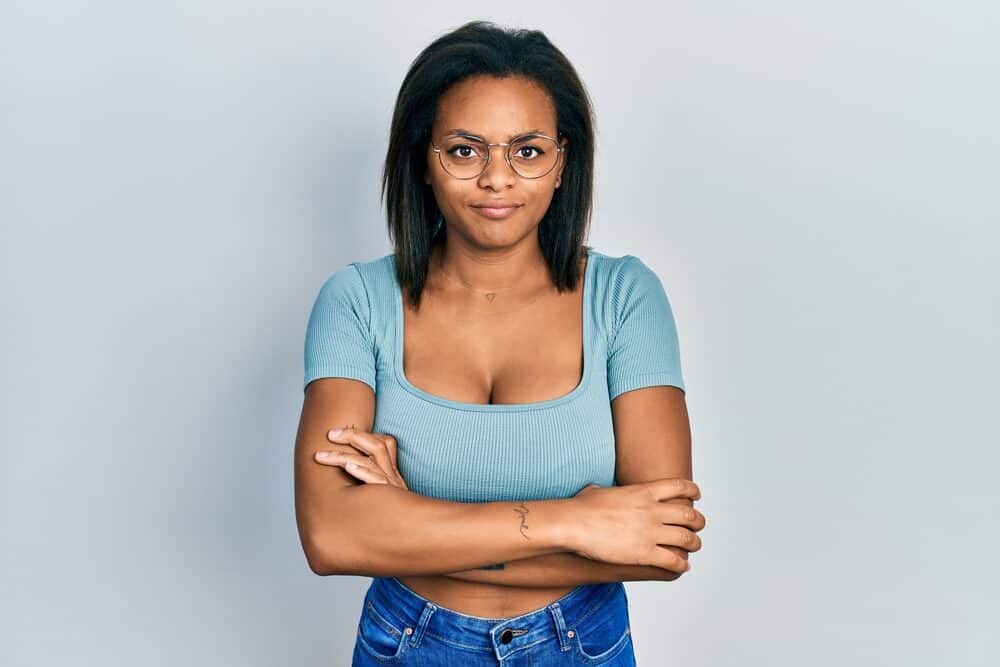 It's hard to say for certain whether blowouts are better than flat irons. However, one thing is clear. Using the proper tools and technique is crucial in keeping your hair looking and feeling its best. We hope this article has given you the tools to do just that!