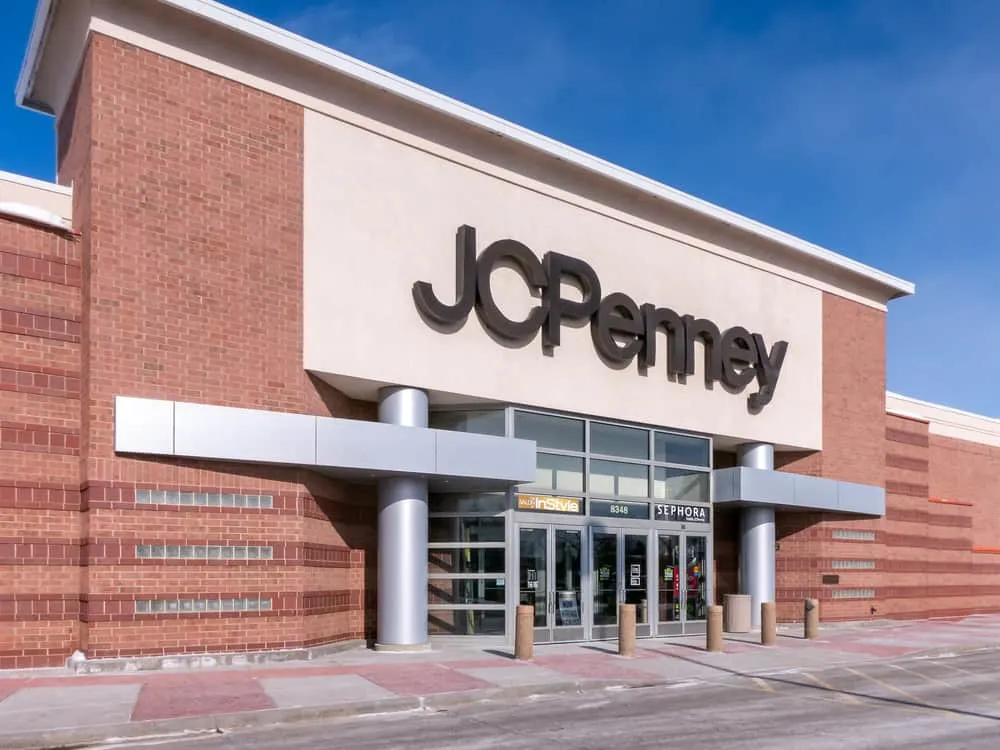 During your last trip to JCPenney, you may have noticed a stylish salon near the beauty section. It may have called your name, but you resisted for one reason or another.
Whether you're thinking about stopping by a JCPenney hair salon or just want to know what it's all about, you're in the right place!
This article will answer all of your questions, including covering JCPenney Salon prices, so you can decide whether your local JCPenney salon is worth a visit.
About JCPenney Salons
JCPenney salons are a line of full-service salons conveniently located in JCPenney department stores across the United States. There are currently over 750 locations, and each salon boasts a long list of affordable services that cater to a variety of hair textures and needs.
JCPenney recently partnered with the women's fashion magazine InStyle to completely revamp their salons and turn them into a distinctive beauty-focused destination.
What Are JCPenney Salon's Hours?
The hours at your local JCPenney salon may vary, although most locations stay open a little later on Friday and Saturday and close earlier on Sundays. Here are the usual hours of operations for JCPenney salons.
Monday – 10 am to 7 pm.
Tuesday – 10 am to 7 pm.
Wednesday – 10 am to 7 pm.
Thursday – 10 am to 7 pm.
Friday – 10 am to 9 pm.
Saturday – 10 am to 9 pm.
Sunday – 10 am to 6 pm.
Are JCPenney Salons Closed on The Holidays?
JCPenney salons are typically closed or have shortened hours during holidays. However, most salons stay open longer on Black Friday.
While you will have to contact your local salon to find out their holiday schedule, here are the holidays usually observed by JCPenney salons.
Closed
Easter
Thanksgiving Day
Christmas Day
Reduced Hours
Independence Day
Presidents' Day
Memorial Day
Veterans' Day
Martin Luther King Day
Labor Day
Christmas Eve
New Year's Eve
New Year's Day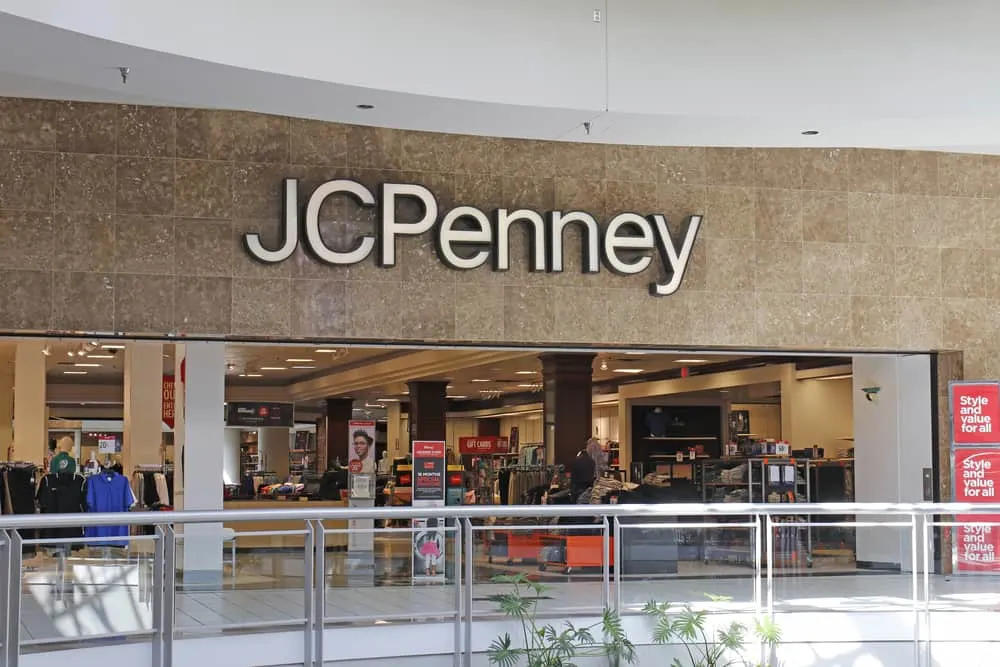 What Are JCPenney Salon Prices?
Here is a list of the average prices that you will find at your various JCPenney salons. The costs of each service vary depending on the location, so reach out to your nearest salon for more details. Also, keep in mind that people with long hair may have a $10 to $15 surcharge on each service.
Short haircut: $25
Haircut and blow-dry: $32 to $42
Express cut: $22 to $32
Clipper cut: $18 to $22
Kids cut: $14 to $20
Add on haircut: $15 to $20
Bang, beard, neck, or mustache trim: Free to $10
Hairstyling: $50 to $55
Basic blowout: $22 to $35
Professional smoothing blowout: $199 and up
Professional curl enhancing blowout: $129 and up
Natural keratin complex smoothing treatment: $279 and up
Natural styling

Bantu knots: $50 and up
Two-strand or flat twists: $60 and up
Shampoo and diffuser: $30 and up
Silk press: $60 and up
Wrap set: $26 and up
Straw or rod set: $60 and up
Cornrows: $30 and up
Locs: $50 and up
Twists with extensions: $120 and up
Microbraids with extensions: $200 and up

Add-on hot styling: $10
Shampoo: $26 to $30
Single process color: $55 to $70
Shine treatment: $15 to $20
Color correction: $70 and up
Accent highlights: $20 to $35
Partial highlights: $45 to $60
Full highlights: $75 to $100
Dimensional color: $90 to $110
Ombre color: $90 to $110
Balayage color: $90 to $110
Relaxer: $60 to $70
Relaxer with color: $90 to $115
Relaxter touch-up: $45 to $55
Perm: $60 to $75
CHI Ultimate Blowout: $129 to $150
CHI Thermal Straightening: $279 to $300
Hair extensions: varies
Eyebrow wax: $12 to $15
Lip or chin wax: $8
Eyebrow tinting: $20 and up
Eyebrow threading: $20 and up
Malibu treatment: $15 to $20
Deep conditioning treatment: $15 to $20
Moisture loss treatment: $15 to $20
Breakage and strength loss treatment: $15 to $20
Dry scalp and dandruff treatment: $20 to $25
Long hair surcharge: $10 to $15
Do JCPenney Salons Have a Discount for First Responders?
JCPenney salons do not currently offer a first responders discount. To find out if this changes in the future, check with the JCPenney website. Also, keep an eye out for promotions and special events, particularly during holidays like Veteran's Day or Memorial Day.
How Much Is the JCPenney Salon Kids Discount?
The children's haircut, which includes a shampoo, condition, and blow-dry or second shampoo, comes with a discounted price tag. Typically, you can expect to pay around $20 less on haircuts for children 12 and younger. Other services may be full price, so contact your local stylist for details.
How Much Is the JCPenney Salon Senior Discount?
Unfortunately, JCPenney salons do not currently offer a discount for senior citizens. But we suggest that you check the JCPenney website to see if anything changes in the future. In the meantime, there are plenty of other ways to collect earnings and discounts on services. We'll tell you about those later on in this article.
Should You Tip at JCPenney Salons?
Although it's not mandatory, tipping is customary at JCPenney salons. Ideally, you should tip between 10% to 25% of your total. Tip your stylist at least 20% if you received better than average service.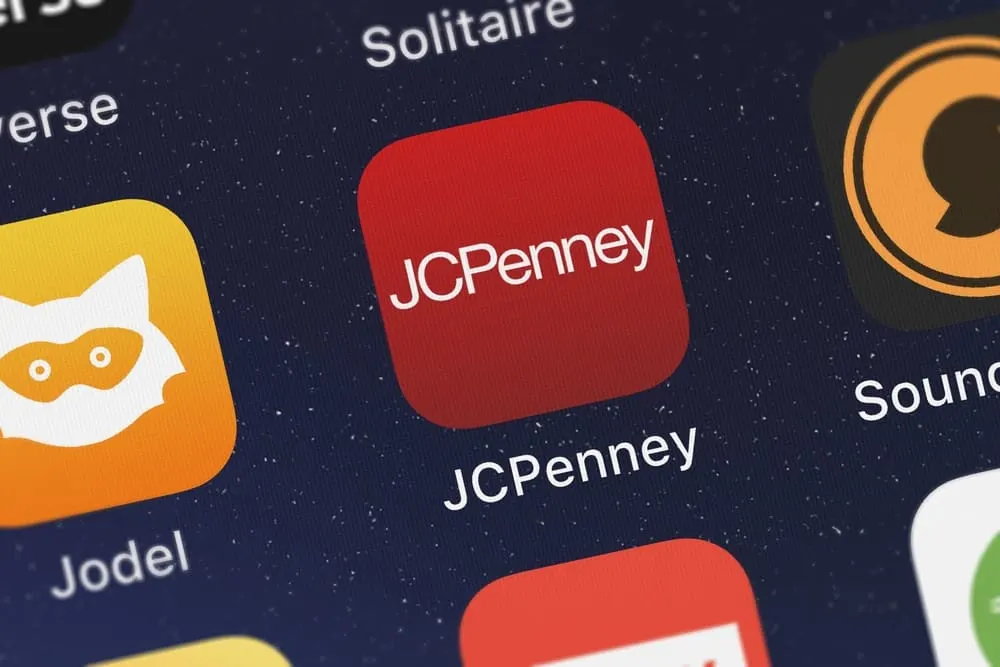 What Services Do JCPenney Salons Provide?
JCPenney salons offer an exhaustive list of hair and beauty services, which we will walk you through in this section. Keep reading for the full-service rundown!
Haircut Services
For long cuts, short cuts, and everything in between, the stylists at JCPenney salons are well-versed in many different cutting techniques.
Here are the haircutting services available across JCPenney salons. Most haircuts come with complimentary extras, which we will dive into below.
Xpress haircut – The Xpress cut comes with a shampoo, conditioning treatment, and haircut. It doesn't include a blow-dry or style and is perfect for anyone looking for a quick haircut.
Haircut and blow-dry – This service starts with a shampoo and conditioning treatment. Then, your hair will be cut and styled using a blow dryer.
Short haircut – This cut is for anyone with less than 4 inches of hair. Before your haircut, your hair will be shampooed, conditioned, and blow-dried.
Clipper cut – For a clipper cut, your hair will be cut short with clippers and then washed and conditioned. Afterward, your hair will be blow-dried or rewashed to get rid of stray hairs.
Kid's cut – A children's cut starts with a shampoo and instant conditioner. Then, the stylist will cut your child's hair in their desired style. After the haircut, they will be able to choose between a second shampoo and a quick blow-dried style.
Add-on cut – You can add a haircut to any color, styling, or chemical service for a reduced price. The add-on cut includes a natural-styling shampoo, conditioning treatment, and blow-dry.
Hair Treatment Services
If your strands are in desperate need of some TLC, the stylists at JCPenney have a variety of services available to strengthen, repair, or moisturize your locks.
Although the services offered by your local salon may differ slightly, here are the typical hair treatments available at JCPenney salons.
Malibu treatment – The 2 step Malibu treatment starts with a clarifying cleanse that cuts through product and hard water buildup to leave your strands squeaky clean. A keratin-rich mask is then applied to your strands to strengthen and rebuild them.
Deep conditioning treatment – For this treatment, your stylist will apply a deep conditioning treatment from one of the many professional product lines carried by JCPenney salons. The deep conditioning treatment will leave your hair shiny, bouncy, and super soft.
Redken Lengthen and Strengthen Treatment – This customized treatment delivers a dose of protein and moisture to fragile strands. It will leave your hair healthy and more resistant to breakage.
Redken Hair Recovery Service – The Redken Hair Recovery treatment delivers a heavy dose of hydration to thirsty strands.
Olaplex Bonding Service – Olaplex helps rebuild and repair damaged strands and reduces signs of dry hair like frizz and lack of shine. Olaplex can also be used during chemical treatments to keep damage to a minimum.
Dry scalp and dandruff treatment – This treatment soothes and heals dry or flaky scalps by providing an intense dose of moisture. It will get rid of buildup and leave your hair with incredible shine.
Styling Services
No matter your hair texture or length, every JCPenney salon offers an array of natural and processed hair styling options. Here are some of the styling services you can find at your local JCPenney salon.
Shampoo and style – This hairstyling package features a luxurious shampoo and conditioning treatment, followed by a blow-dried style.
Signature Blowout – A signature blowout starts with a relaxing shampoo. Then, your stylist will condition your hair and give you a soothing scalp massage-hot towel treatment. They will provide you with a full blowout style to finish things off. You can pick from a few different looks, which we will walk you through below.

The City Sleeker: Sleek and shiny strands.
The Cosmopolitan: A casual look with lots of tousled movement and volume.
The Sexy Beach: Gorgeous, face-framing beachy waves.
The French Quarter: Cascading soft curls.

Natural styling – JCPenney salons offer various natural styling options, including cornrows, silk presses, Bantu knots, braids, twists, and wraps.
Special occasion style – Special occasion styles include elaborate hairstyles perfectly suited for special events like proms, weddings, etc.
Add-on hot tool styling/Ironworks – You can add hot-tool styling to another service for a reduced price. This service includes the use of tools like curling wands and flat irons.
Color-Treated Hair Services
Whether you have your heart set on stunning, all-over color or are just looking to add in some brightening highlights, the stylists at JCPenney salons are here to help.
The services offered at your location may vary some, but these are the hair coloring services available at most JCPenney salons.
Single process color – For single-process color, your stylist will apply all-over color with your choice of dye. You can choose natural shades, unnatural shades, or both.
Double process color – To achieve a wider range of colors, your stylist will first lighten your hair with bleach. Then, they will tone your locks and apply your desired shade of hair dye.
Full highlights – Your stylist will skillfully place highlights over your entire head and create an all-over lightening effect when you get full highlights.
Partial highlights – To create partial highlights, your JCPenney stylist will use up to 20 strategically placed foils to make a noticeable lightening effect.
Accent highlights – This understated highlighting service uses up to 5 foils to create subtle highlights that brighten your look.
Dimensional color – To complete this coloring technique, your stylist will apply two or more colors to create a multi-dimensional shade that looks anything but flat.
Balayage – Balayage is a freehanded coloring technique that creates color-enhancing highlights or lowlights. It will leave you with a natural, sun-kissed look.
Ombre – To produce an ombre effect, your stylist will create a seamless color gradient that is lighter or darker than your natural hue.
Shine treatment – This intense shine-enhancing treatment seals moisture into your strands and can help give a temporary boost in the vibrancy of any hair color.
Corrective color – If you're unhappy with your current shade of dye, your stylist will strip, lighten, darken, or tone your current shade to create a color you love.
Texture Services
JCPenney has numerous permanent and temporary texture-changing services available for purchase. Here are the texture services provided by most JCPenney salons.
Perm – Perms are a chemical treatment that reshapes your hair into permanent curls or waves. They can give straight hair more texture or revamp your existing curl pattern.
Virgin relaxers – A relaxer is a permanent chemical treatment that loosens your natural curl pattern, softens your hair, and cuts down on frizz. A virgin relaxer is applied to hair that has never been relaxed before. JCPenney salons offer a few different relaxer services, including:

Relaxer touch-up: Your stylist will apply a relaxer on up to one inch of new growth when you get a touch-up. A touch-up will help your new growth seamlessly blend with the rest of your straightened strands.
Relaxer with color: Your stylist will apply a relaxer and your preferred color for this convenient, two-in-one service.

CHI Ultimate Blowout – The CHI Ultimate Blowout is a smoothing treatment that lasts for up to four months. It infuses your strands with silk proteins, pearl, and cashmere extracts to make them silky and frizz-free.
CHI Thermal Straightening – This thermal service transforms curly and wavy hair into sleek, straightened strands. It's a multi-step treatment that uses keratin, silk, and hydrating ingredients to loosen your existing curl pattern for up to 6 months.
Grooming and Hair Removal Services
Now, let's get into the grooming and hair removal services found at many JCPenney salon locations. While some salons only offer facial waxing, others may provide select body waxing services.
Reach out to your local JCPenney salon if you have any questions about what they have to offer.
Eyebrow waxing – You and your stylist will have a brief consultation to determine your desired brow shape and thickness. Then, they will use wax to get rid of excess hair and shape your brows to your specifications.
Facial hair waxing – This service removes unwanted facial hair from your lip line or chin. Waxing helps exfoliate your face for smoother skin and flawless foundation application.
Eyebrow threading – Some JCPenney salons off brow threading as an alternative to waxing. When you get your eyebrows threaded, a stylist use thread to remove excess hairs or create a new eyebrow shape.
Eyebrow tinting – Eyebrow tinting subtly darkens thin brows with the application of a temporary tint.
Body waxing – Although it's not available at all locations, some JCPenney salons can remove unwanted hair from regions like your back, armpits, arms, or legs.
Do JCPenney Salons Trim Beards?
Whether you're looking for a quick facial hair trim or a full-service cut, JCPenney salons offer beard and mustache trims. Depending on the other services you purchase, some stylists may even offer to give you a beard trim for free.
Contact your local JCPenney salon by phone or online for more details.
Do JCPenney Salons Do Fades?
Although JCPenney salons do not explicitly offer fades, most stylists are familiar with the cut. The quality of the fade will depend on your specific stylist. Give your local salon a call or visit to find out if they have a stylist available who is familiar with fades.
You can also check social media or review pages for your location. Many times, customers post pictures of their haircuts to showcase the quality of the fades done in the salon.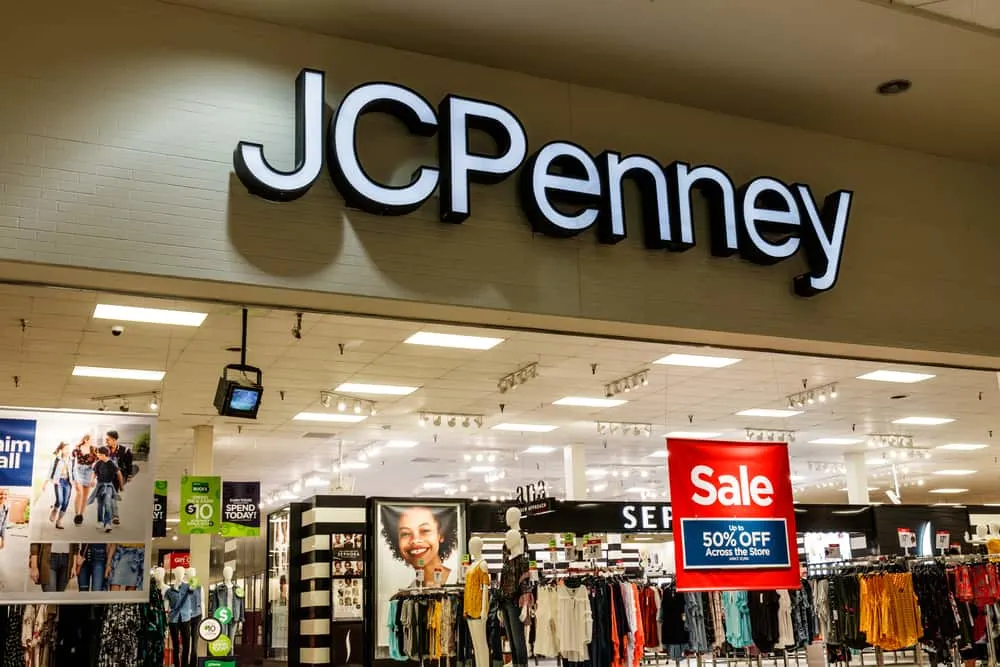 What Products Do They Use at JCPenney Salons?
JCPenney salons carry a range of professional product brands. Most of the products are also available for purchase.
Although the products used at your local salon may vary, here are the products typically used in JCPenney salons.
Design Essentials
Biolage
Redken
Sexy Hair
Paul Mitchell
Unwash
Kenra
MIZANI
Urban Alchemy
What Payment Methods Do They Accept at JCPenney Salons?
JCPenney salons accept all primary forms of payment, including cash, debit, and credit cards. They also take the JCPenney credit card and contactless payment options. If you want to pay with another payment method, contact your local JCPenney salon to confirm whether they'll accept it.
Do JCPenney Salons Take Apple Pay?
Most JCPenney salons accept contactless payment options like Apple Pay. To double-check, call or visit your local salon's website. If you still aren't sure, bring a secondary method of payment. That way, you will be prepared whether they accept Apple Pay or not.
Can You Make Appointments at JCPenney Salons?
All JCPenney salons accept appointments. You can book an appointment by calling or visiting their website. Once you pick your nearest salon, you will have the option to reserve your preferred time slot and stylist.
You will also get a chance to select the services ahead of time, although the prices are subject to change.
Do JCPenney Salons Take Walk-Ins?
JCPenney salons are primarily appointment only. However, some locations may accept walk-ins if they're having a slow day. To avoid wasting your time, call or visit their website to see if they have any openings or to book a last-minute appointment.
Do JCPenney Salons Donate Hair?
Although JCPenney salons don't have a year-round donation program, many locations host events where they exchange free haircuts for hair donations.
The deal isn't available year-round, so check online or contact your local JCPenney stylists to find out if they offer free or reduced pricing for hair donations. Even if they don't, they will still be able to cut your hair for a donation at full price.
Keep in mind that each organization has a unique list of requirements for what type of hair can be donated. Make sure you check the list and inform your stylist of any special restrictions. After your cut, you will more than likely have to mail your donation in yourself.
Do JCPenney Salons Have a Rewards Program?
JCPenney salons have a free rewards program. You can earn a free birthday gift, discounts on future services, and opportunities to rake in even more reward points. For every 200 points earned, you'll receive a $10 voucher. Sign up for free on the JCPenney website!
JCPenney Salon Customer Reviews
Customer reviews and ratings can give you valuable insight into how a trip to a new salon will go. In this section, we've collected a sampling of customer experiences to provide a balanced look at what real customers are saying about their visits to a JCPenney salon. Just keep in mind that each salon has a different set of staff and stylists.
Positive Reviews
Some of the highest-rated JCP salon reviews mention exceptional customer care and service. They are able to find a stylist who knows exactly how to treat their strands and visit them regularly.
Across all JCPenney salons, customers rave about their various haircuts, styles, color, and treatments. Additionally, most salons are very clean with polite and professional staff.
Negative Reviews
Unhappy customers say they received color or texture services that fried their strands and led to irreversible damage. Some unfortunate customers had to get their hair corrected at a different salon.
Another common complaint is the pricing. Senior stylists charge more than stylists with less experience, so speak with your stylist before they start servicing your hair.
Before sitting in the chair, ask your stylist which level they are at and how that will affect the price. The more you communicate with your stylist before and during service, the happier you'll be as you leave the salon.
If you have a specific style in mind, bring a picture of the look to your appointment so they can recreate it. Customer experiences vary depending on which location you visit. If you want to learn about your local salon, check out the online reviews for that location.
That way, you can get an accurate picture of the JCPenney salon in your area. Another reason to check online reviews is to find out which stylists are being named for providing excellent service.
Are JCPenney Salons Good for Kids?
Most customer reviews rate JCPenney salons as an excellent place to bring their kids. Although the prices run somewhat high, each cut comes with complimentary extras. Parents felt like their money was well spent, and their little ones enjoyed the pampering session.
Can JCPenney Salons Cut Black People's Hair?
If you're wondering whether JCPenney salons can cut or style Black people's hair, we're happy to tell you that the answer is yes!
Many locations have a variety of services that are geared almost exclusively toward Black hair. The quality of your service or haircut will depend on your specific stylist, but most JCPenney salons are well-equipped to cut and treat Black hair.
JCPenney salons are affordable, conveniently located, and offer a number of hair care and styling services for the whole family. Their recent partnership with InStyle has helped elevate the salon to the next level, and we're excited to see the line grow.
We hope this article has given you some insight into what they have to offer and helped you decide whether it's the right salon for you.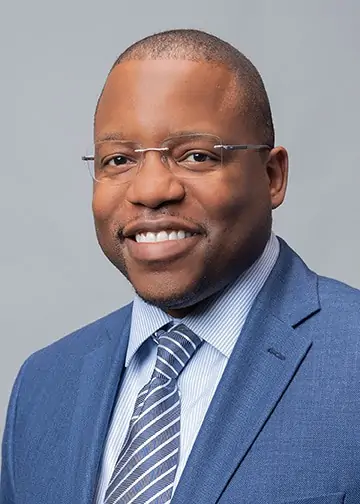 Kenneth Byrd, with a BS in Accounting and Management Information Systems and an MBA from the University of Alabama at Birmingham, has over 15 years of experience and is a recognized authority in hair care. Co-founder of Curl Centric® and Natural Hair Box, Kenneth has dedicated himself to promoting ethical and scientifically-backed hair care practices. Rigorous editorial guidelines, industry recognitions, and features in numerous media outlets evidence his expertise. Kenneth's commitment to transparency, quality, and empowerment has positioned him as a trusted voice in the field, empowering readers to confidently embrace their natural beauty.