Senegalese twists, also known as rope twists, is a gorgeous protective hairstyle that's growing in popularity within the African American community.
The best thing about this protective styling method is that Senegalese twists can protect your hair from damage caused by over manipulation, daily styling, and other damaging factors.
With the popularity of Senegalese twists recently on the rise, the hairstyle has gone from one of many cultural options to one of the most coveted hairstyles around.
Overview of Senegalese Twists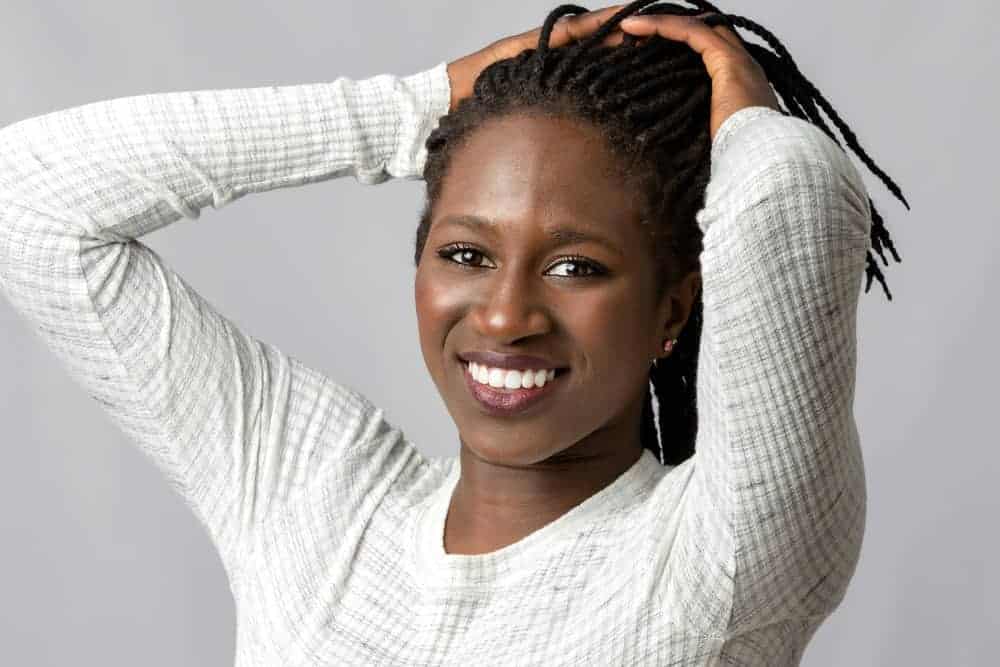 More and more women are embracing the natural hair movement and opting to wear their natural hair. While there are many reasons someone may decide to go natural, some people attribute this movement to the resurgence in braided hairstyling options.
While Senegalese twists can be done without weave, it's common for ladies to wrap extensions around the root of their natural hair and twist the extension hair into each section. Don't worry if that all sounds confusing. We provide step-by-step tutorials within this article.
How to Install Senegalese Twists (Beginner's Guide)
Breanna Rutter
installs Senegalese Rope Twist using five packs of Kanekalon braiding hair in this video tutorial. These twists, which get their name from Senegal, a West African country, are also commonly called Senegal Twists. Breanna does a good job covering the basics, so this tutorial is a good place to start for complete newbies. The products and supplies used in the video are Kanekalon braiding hair, DOO GRO Hair Vitalizer Triple Strength for severely damaged hair, Hicks Transformations Edge Control (
more about edge control
), rat tail comb, hair cutting shears (
more about hair cutting shears
), duckbill hair clips, wide tooth detangling comb, bobby pins, rollers, and effortless hair ties.
Save Time by Using Crochet Braiding Techniques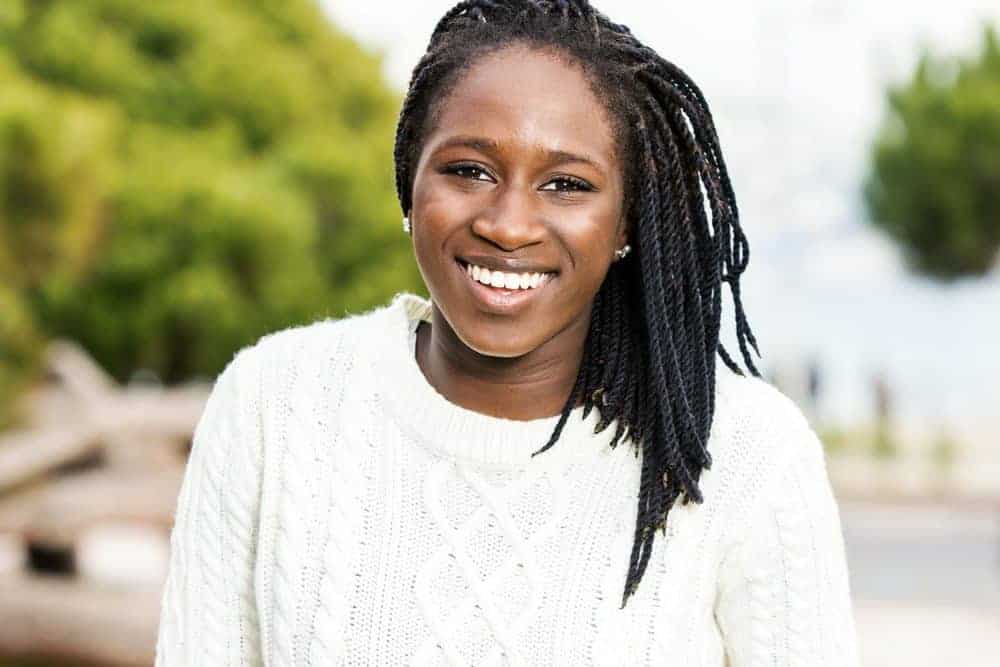 One common complaint about Senegalese twists is the amount of time required to install the braids. We often hear about six-to-eight hour installations, which can be a deterrent for some women.
One way to shorten the install time is to use the cornrow technique from the equally popular crochet braids hairstyle. This cornrow installation method has been adopted by the natural hair community.
When using this technique, Senegalese twists are called Crochet Senegalese Twists. The modified installation process reduces the installation time to approximately three hours (or less).
Senegalese Crochet Twists: Step-by-Step Guide
India Davis
, from
My Natural Sistas
, provides a tutorial on installing Senegalese crochet twists. This hairstyle is a great protective style, but it also looks
very natural
even though extensions are often used. Plus, India Davis, uses a braiding pattern that allows you easily create a high bun or a pineapple updo style. It's also important to note that India uses pre-twisted hair, which is also a substantial time saver compared to traditional twisting methods. The products and supplies used include a crochet hook, needle, thread and Kanekalon crochet braid hair.
Make sure that your hair is spaced out properly. You need to space your hair closely together in the front, in order to hide the cornrows, but don't overdo it when working in the back.
Best Practices That Will Improve Your Experience
Wash and Moisturize Your Hair
Make sure that your hair is clean and properly moisturized before you install the twists. Since you're not going to have direct access to all of your hair for at least the next month, you need to make sure that it gets moisturized thoroughly.
Use Simple Braiding Patterns
It's not necessary to create an elaborate braiding pattern if you decide to use the crochet technique. You can use straight, front-to-back cornrow braids, and the hairstyle will still look just as good.
If Time is Important, Use Pre-Twisted Hair
Since the time that it takes install Senegalese twists can often be a deterrent, the process is much faster if you purchase pre-twisted hair and use crochet braiding techniques.
You're Likely to Need Between Six to Eight Packs of Hair
On the other hand, if you are twisting the hair yourself, then the process is going to take a lot longer to accomplish. Thinner twists are going to require more packs of hair, while thicker twists are going to require fewer packs of hair. As a general rule of thumb, eight packs of hair is a safe starting number. If you have thicker twists, you might get by with only a half-dozen packs, but eight packs are more likely if you fall on the thinner side.
How to Install Chunky Senegalese Twist
Forever Cryssy
does a fantastic job on YouTube creating easy-to-follow hairstyle tutorials, and this beginner friendly chunky, jumbo Senegalese twists tutorial is no exception. It's very detailed and perfect for first-timers.
Senegalese Twist Hairstyles
Senegalese twists are a favorite hairstyle of many black women. This gorgeous look and do-it-yourself convenience are two big reasons for the hairstyle's popularity. The following are several of our most-loved Senegalese twist hairstyles from popular Instagram pages.
Jumbo Senegalese
If you'd like to try twists that are above average, jumbo Senegalese is a good way to start. Massive spirals won't take as much time, and you can even try out hair colors that might be otherwise cumbersome to upkeep. Once your hair settles, play around with your parting for a while. Some experimentation can create the perfect look.
Trendy Short Senegalese Twists
Short hairstyles are definitely in right now, so the fact that short Senegalese styles are showing up all over the place is pretty cool. Bob-length cuts are precise and clean looks, but the blunt edges are quite trendy. Try glamming them up using metal cuffs.
Mohawk Braids
Initially, the Mohawk served as a symbolism of rebellion, but it's also now a modern staple in the larger collection of hairstyles of African-American women. The Mohawk gets even bolder when the sides are shaved. By doing this, you can enjoy a style which is both feminine and fierce.
Frequently Asked Questions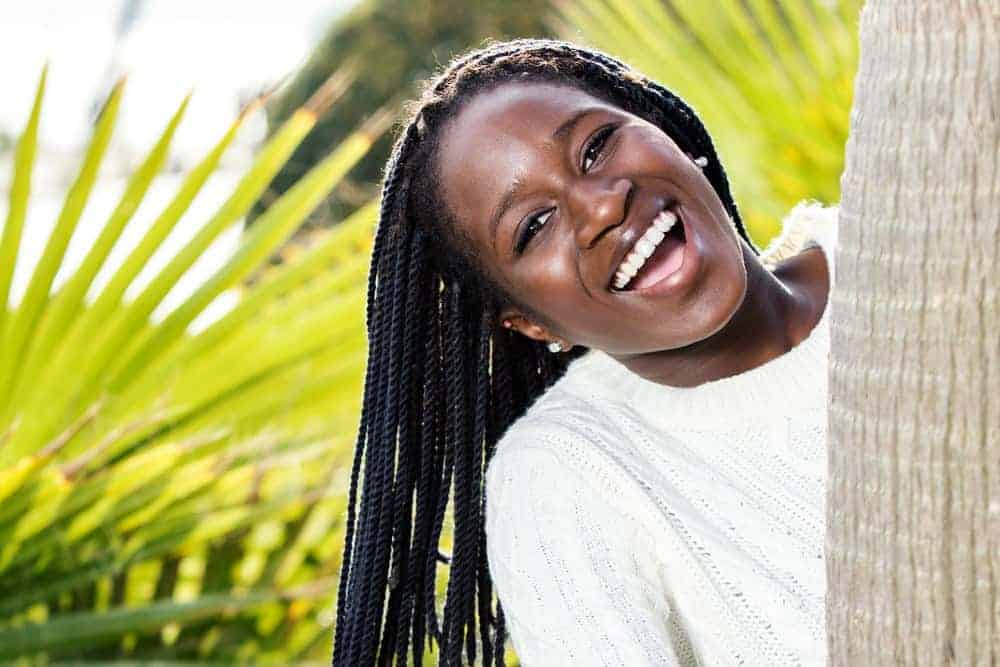 What type of synthetic hair should be used for Senegalese twists?
We recommend using Kanekelon braiding hair for Senegalese twists. Although, it's worth noting that marly hair and Kanekalon hair have similar properties, but the textures of the hair types are different.
Marley hair is generally used for Marley twists and other braiding hairstyles. Given its coarse texture, Marley hair holds firmly whether you're twisting or braiding your hair.
Kanekalon hair has a smoother texture, making it the best candidate for box braids and Senegalese twists.
How long do Senegalese twists take?
Six, seven, or eight hours is common for installation, and that length of time certainly deters some ladies. Using Crochet Senegalese Twists is one way to speed things up.
This modified process of installation cuts the time in roughly half. You can expect Senegalese twist hairstyles to last you a month or two, although it does depend on the installed hair quality, the braid pattern intricacies, and of course your individual maintenance routine.
Given that braids should be a longer-term protective style, stay mindful that you must continue to care for your natural hair too.