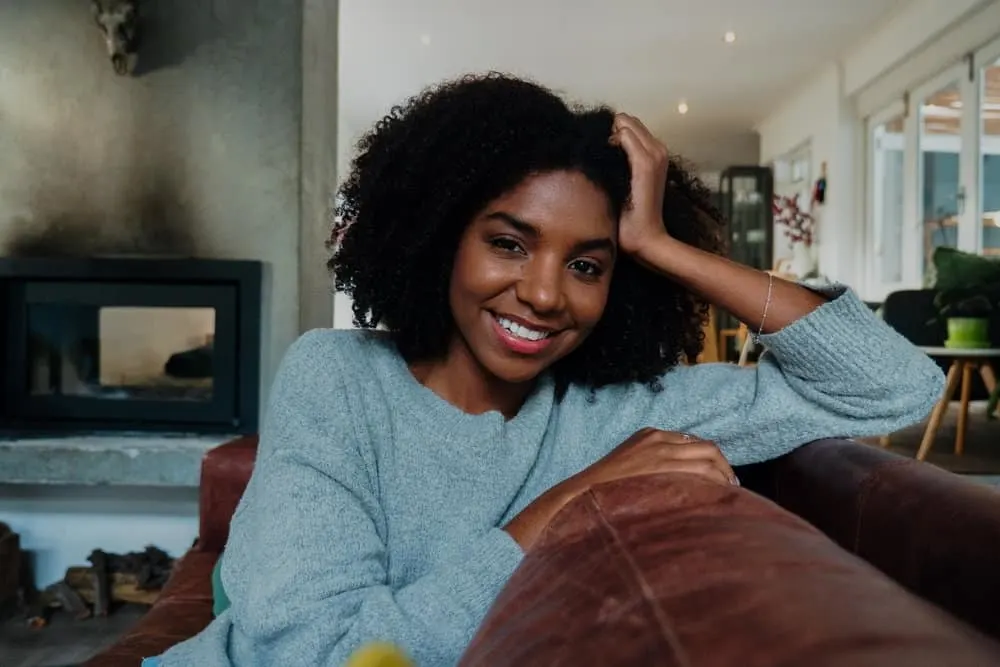 Cutting curly hair can be tricky, especially if you've never cut your own hair before. But, with the right information and techniques, you can execute a proper curly cut that rivals salon cuts.
In this article, we'll look at how to cut curly hair in 3 easy steps. We'll discuss the best cutting techniques for curls, what to do after finishing the cut, and more.
How to Cut Curly Hair: Your Guide to Curly Haircuts
In this comprehensive guide on how to cut curly hair, we demystify the process for all the curly girls out there. We walk you through the entire process, from washing to drying your naturally curly tresses and, eventually, creating your curly haircut.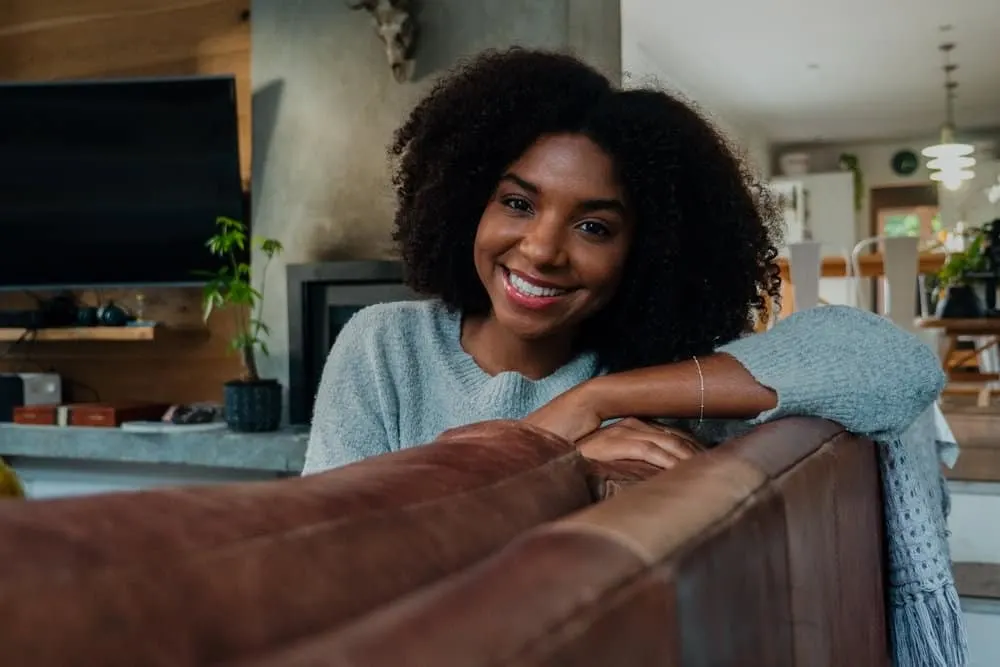 You'll also discover the role of specially designed hair products, the importance of good lighting, and how to add more volume or vertical layers. This is your one-stop guide to cutting curly hair at home step-by-step.
Step 1: Wash, Condition, & Detangle
Before you begin, wash your hair using a moisturizing shampoo. Be sure to use one that's made especially for curly hair. The right shampoo ingredients (like aloe, sulfate alternatives, flower extracts, etc.) will help keep frizz under control and prevent breakage so your curls retain their integrity during the cleansing process.
Once you're done washing your curls, move on to the conditioning and detangling process. It's best to use a conditioner that has a lot of slip.
That way, it'll make your strands slippery and aid in detangling. Then go in with your fingers or a wide tooth comb to work through any knots or tangles.
It's important not to detangle until the conditioner has enough time to penetrate your curls – it shouldn't take longer than a few minutes. If you have a lot of hair, separate it into sections and work on one section at a time. Rinse thoroughly and move on to the next step.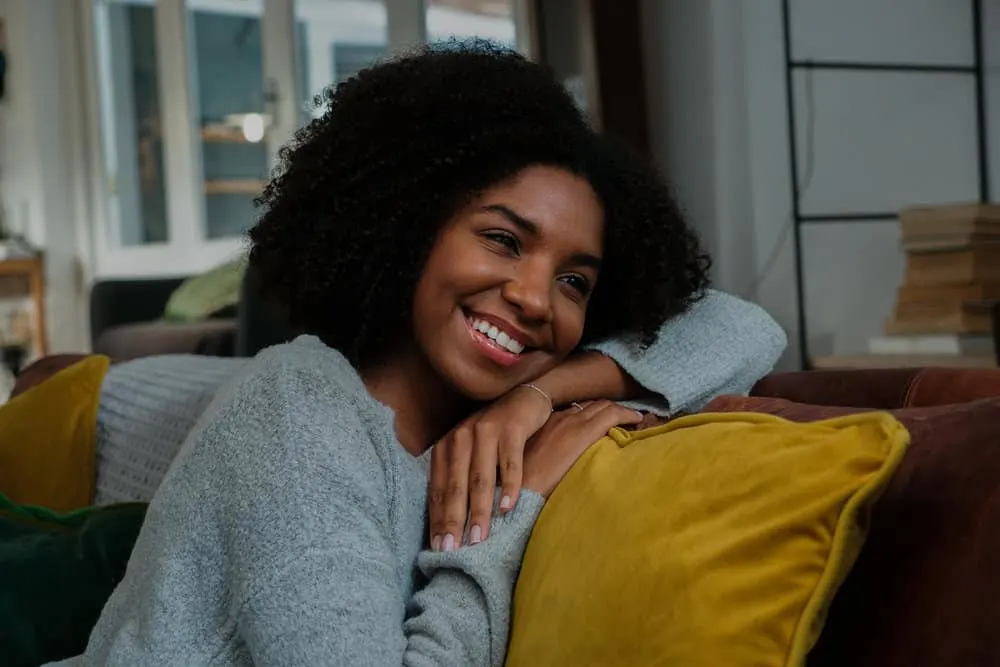 Step 2: Moisturize, Define, & Dry
Following the washing, conditioning, and detangling processes, you'll moisturize your curls. Apply a hydrating leave-in conditioner, which will define, hydrate, and smooth your tresses, making them easier to manipulate.
After that, layer on your moisturizer or curl-defining cream.
For type 2 curls (2A, 2B, and 2C), rake the product through and then scrunch to encourage curl formation. For type 3 curls (3A, 3B, and 3C), rake and smooth the product through your hair in sections.
For the tightest curls (4A, 4B, and 4C), you'll apply the product section by section and then smooth the product through in even smaller sections to ensure max definition.
After that, you'll dry your hair how you normally would. That way, when you restyle your hair later on, you'll know it'll return to how you like it.
If you're just getting into wearing your curls in their natural state, you should know that diffusing them will preserve them throughout the drying process. To diffuse your curls, you'll need a blow dryer with a diffuser attachment, which will disperse the air from the blow dryer more evenly than it would otherwise.
To diffuse, you'll place the diffuser attachment over the blow dryer nozzle and then pool your curls into the diffuser. Repeatedly push the blow dryer upward (towards your roots) as the hair dries.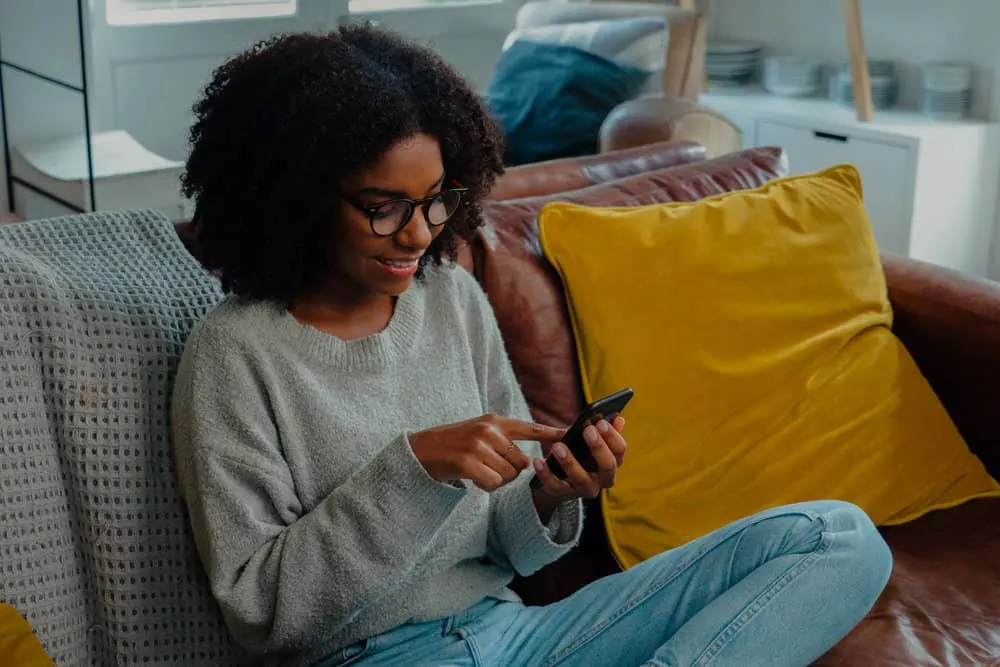 Step 3: Cut The Hair
The dry-cutting method is best for people with curly hair. The technique involves cutting your hair while it's dry rather than wet. This way, you'll be able to see exactly how the curls will fall and how much length needs to be taken off.
But before you start snipping away, ensure you've got the right scissors – the ones from your kid's backpack won't cut it.
You'll need to invest in a professional pair of hair-cutting shears. Thankfully, they're relatively inexpensive. Once you've got the right tools, it's time to start the hair-cutting process.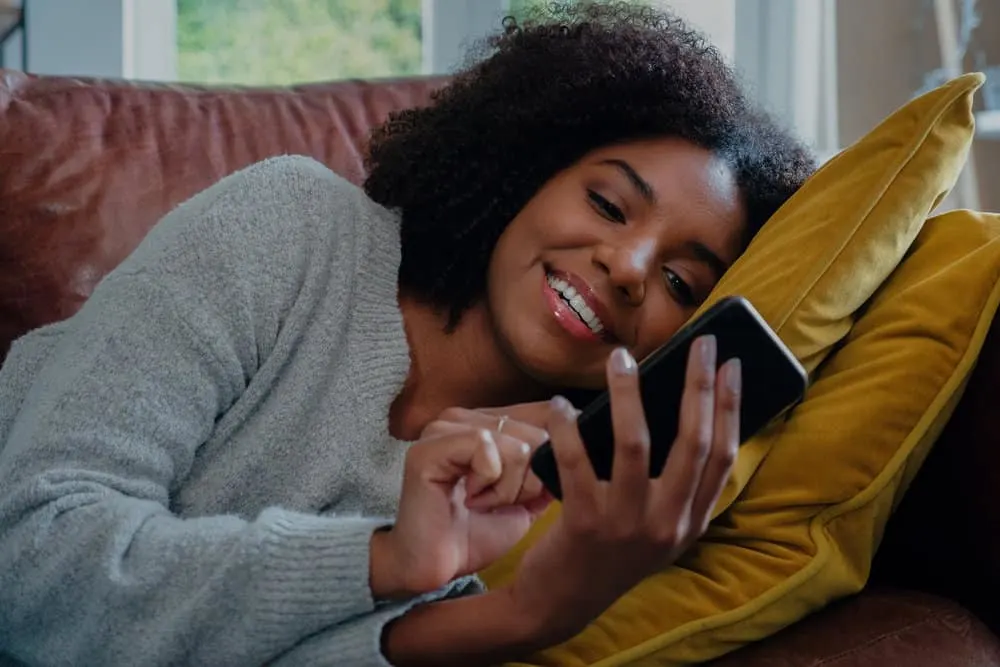 Trim Ends
HOW TO TRIM YOUR OWN ENDS at HOME! (Most asked for video!!)
To trim your ends, separate your hair into manageable sections. Don't comb or disturb the curls in any way. Break each section down into smaller subsections and cut about a quarter of an inch of hair off each section. By the end, you'll notice that your hair looks healthier, as there will be fewer split ends.
Deva Cut
DEVACUT AT HOME! | CUTTING & SHAPING MY HAIR FOR VOLUME
To do a Deva cut, you'll cut every curl individually. It's a tedious process, but it gives you total control over the cutting process and often produces the most flattering results. The amount of length you cut off of each curl will depend on your individual preferences. Be very conservative with how much you take off.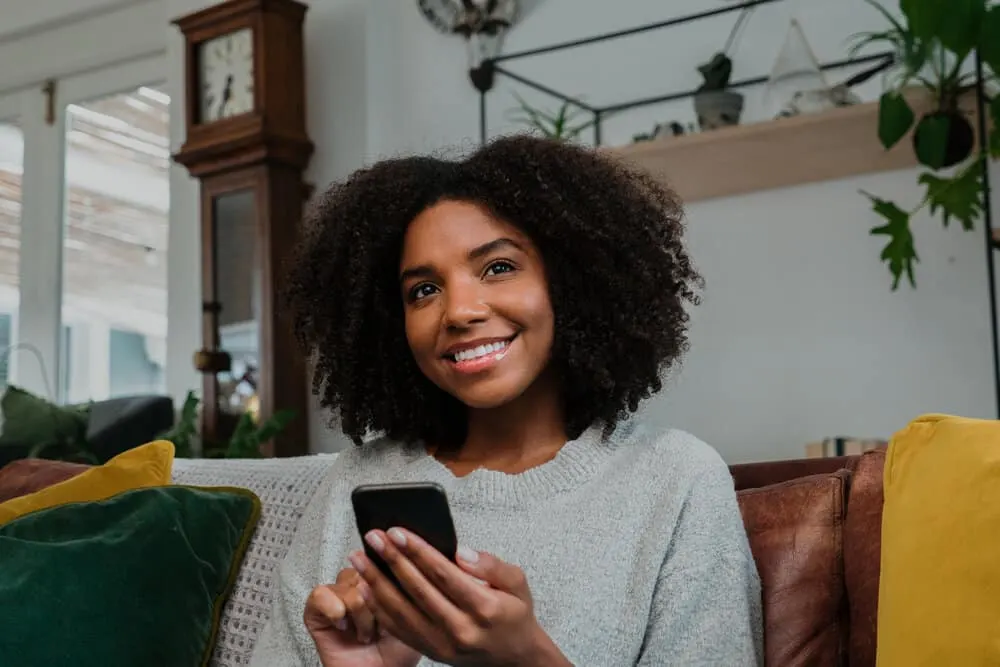 Unicorn Ponytail Layers
If you want to add layers to your curls, the ponytail method is a super easy way to do that. For this method, you'll put your hair in a unicorn ponytail, where the base of it sits at the crown of your head, near your widow's peak.
Then pull the hair downward in front of your face without disturbing your curls and cut at least an inch off. Make a horizontal cut.
The more hair you cut off, the more dramatic your layers will be. Take the ponytail out and shake your head to see your results. Make any final snips, and you're all done!
DIY LAYERED HAIRCUT | HOW I CUT MY HAIR AT HOME | UNICORN PONYTAIL METHOD
Note: Keep in mind that this cutting method isn't exactly precise. If your ponytail is too bumpy or lopsided, your layers may not come out right. So, we don't recommend cutting off a lot of hair using this method if it's your first time. Stick with 1 inch to start.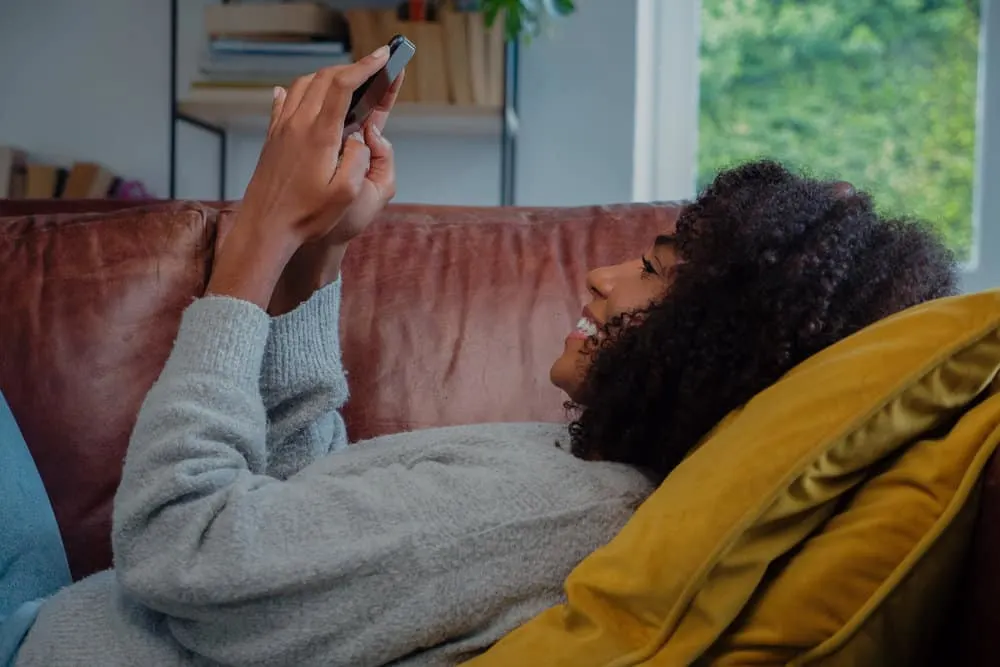 What to Do After Your Cut
You may notice that right after your cut, your curls look blunt and piecey. To combat that and finish up, start by rewetting your curls. It could take as little as a few spritzes of water. Then, reapply your styling products as needed.
From there, you can air dry or diffuse your curls.
How Often to Trim Curly Hair?
When trimming curly hair, one of the most common questions newbies ask is how often it should be done. The answer to this question depends on several factors, including how much heat you use and whether your hair is color-treated or damaged.
But, generally speaking, curly hair should be trimmed every 6-8 weeks to maintain its shape and prevent split ends.
However, if you have compromised curls or extensive hair damage, you may need more frequent trims or even all-out cuts. On the other hand, if your curls are in good condition and you do low-manipulation styles, you may be able to stretch out your trims a bit longer.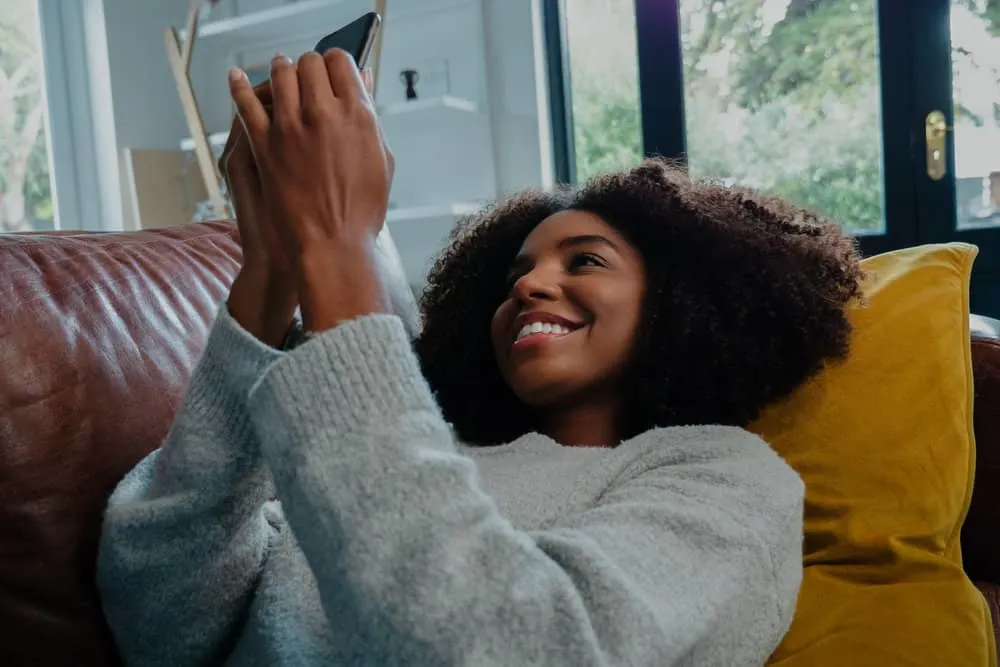 It's also important to consider your styling routine when deciding how often to trim your curly hair. If you frequently use heat tools or chemicals like color treatments or relaxers, your curls may become damaged more quickly and require more frequent trims.
When to Consult a Professional for Curly Cuts
It's liberating to cut your own hair, but it pays to know when to consult a professional. A professional stylist who is experienced in cutting curly hair will know how to work with the natural texture of your curls and create a flattering cut that enhances your features.
They'll also be able to advise you on how to care for your curls and which products will best suit your hair type. You won't get all of that if you do your cut on your own at home.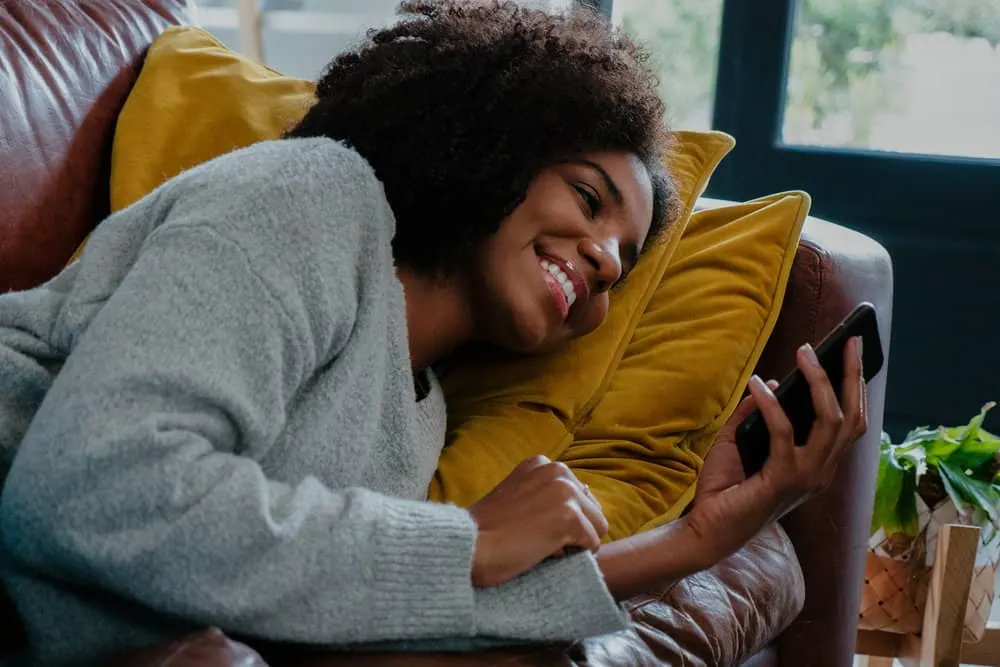 But if you're determined to go the DIY route, here are some tips to help you avoid a disaster.
Take your time. Rushing through the cut dramatically increases the likelihood of cutting off too much hair or making mistakes.
Plan out your cut. Form a mental picture of the cut you want to achieve, and plan out how to get there. You don't want to go into the process unprepared.
Watch video tutorials. You can find many videos on how to cut curly hair on YouTube. Watch a few (or a ton), and you'll get a feel for how it's done. Ensure that you watch videos with people who have a hair texture that's similar to yours.
So, there you have it – 3 steps to cutting curly hair. We hope you found all the information you were looking for, and we wish you the best as you experiment with your curls. Good luck!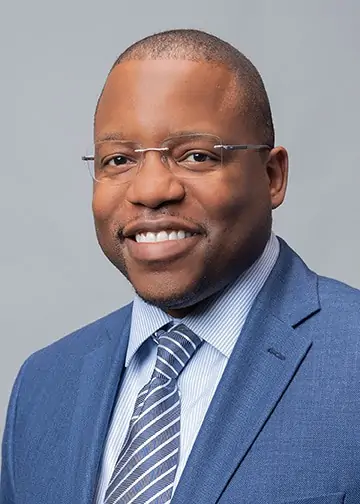 Kenneth Byrd, with a BS in Accounting and Management Information Systems and an MBA from the University of Alabama at Birmingham, has over 15 years of experience and is a recognized authority in hair care. Co-founder of Curl Centric® and Natural Hair Box, Kenneth has dedicated himself to promoting ethical and scientifically-backed hair care practices. Rigorous editorial guidelines, industry recognitions, and features in numerous media outlets evidence his expertise. Kenneth's commitment to transparency, quality, and empowerment has positioned him as a trusted voice in the field, empowering readers to confidently embrace their natural beauty.