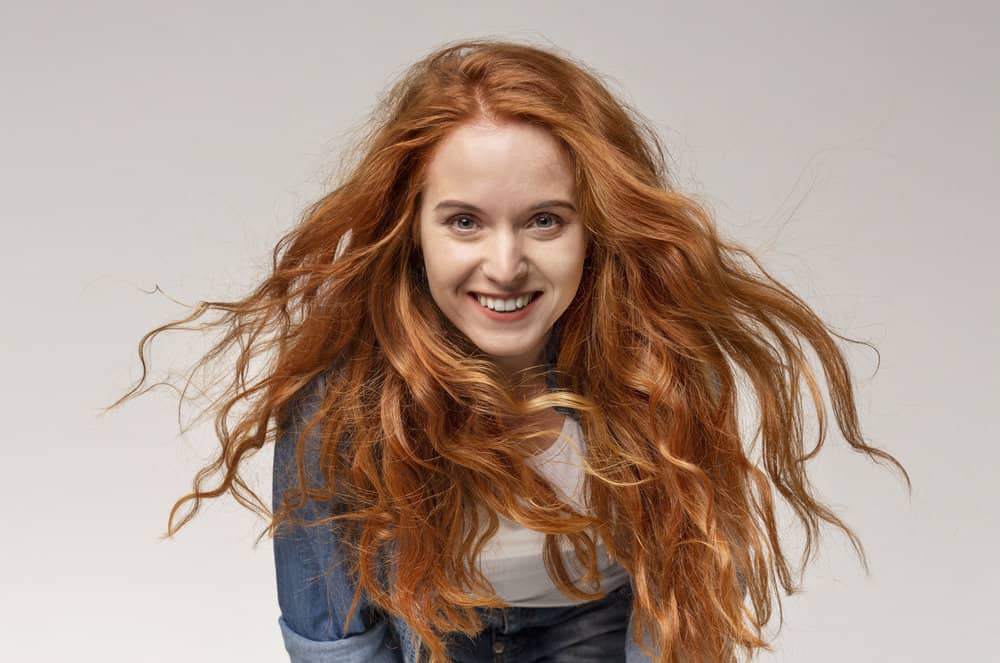 Knowing your hair type can yield helpful insight into taking care of it and getting the most out of it. So, good on you for taking steps to learn more about your hair type!
In your search for wavy hair care tips and techniques, chances are you came across 2B hair and thought, "what is that?"
We'll satisfy your curiosity in this article; in it, we'll discuss 2B hair in detail, how to take care of it, some popular styles, and recommended products. Let's get right into it!
What Is 2B Hair?
Type 2B hair is part of the "wavy" hair type category. It is halfway between the 2A and 2C hair types. So, on the surface, 2B hair strands are wavy rather than straight, curly, or coily.
But on a deeper level, it's one of the hair types from Andre Walker's hair typing system, which was created to help people better understand their hair texture and how to care for it.
Walker's hair typing system breaks hair texture into four categories: type 1 – straight, type 2 – wavy, type 3 – curly, and type 4 – coily/kinky. In each category (1, 2, 3, and 4), there are letters to determine just how textured, curly, or kinky a given hair type is (A, B, and C).
So, altogether, here are all of the hair types:
Straight hair types – 1A, 1B, 1C
Wavy hair types – 2A, 2B, 2C
Curly hair types – 3A, 3B, 3C
Kinky/coily hair types – 4A, 4B, 4C
As you can see, 2B hair is in the wavy category, between 2A and 2C. 2A is the least wavy of all the wavy hair types, and 2C is the waviest. 2B is in the middle, with waves that are neither subtle nor strongly defined.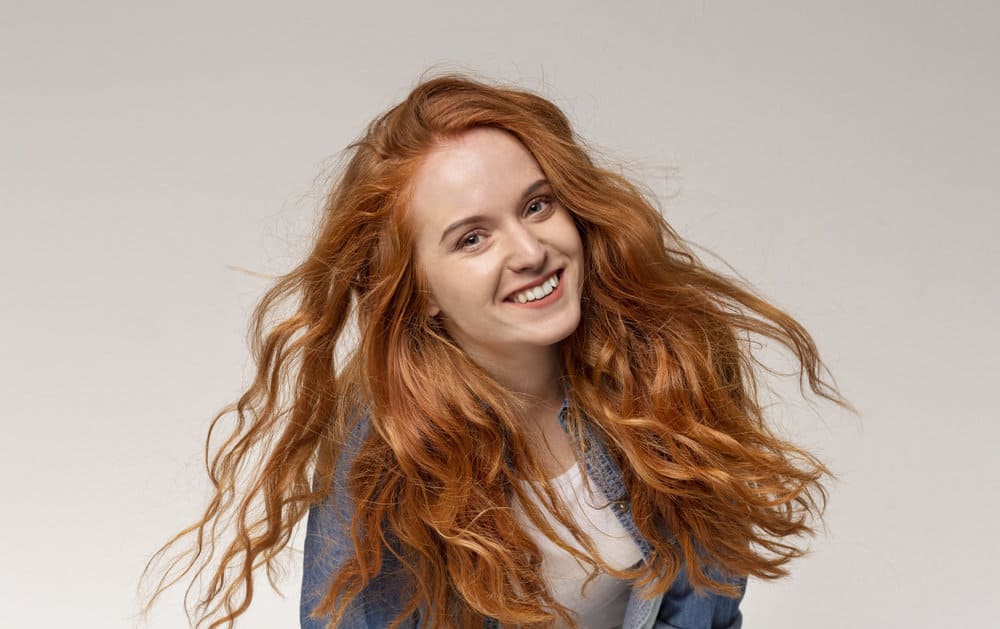 What Does 2B Hair Look Like?
If you have 2B hair, your strands will look like loose "S"s. The hair will be wavier at the bottom and straighter near the roots. It's not uncommon for 2B hair to be frizzy, especially if it isn't properly taken care of with an appropriate regimen of products, techniques, and styles.
The hair may be of any density but is often fine or medium.
Think of 2B hair as a happy middle-ground between straight and curly – not too difficult to manage, but with enough personality to stand out from the crowd.
What Are the Benefits of Having 2B Hair?
Want to know what makes 2B hair great? There's a whole lot to love. Keep reading to discover the benefits of having 2B hair.
It's versatile. 2B hair can be smoothed out and straightened with a few passes of a flat iron. You can also throw it up in an updo for a formal event or put it in a couple of braids and run a few errands. With the right products and styling techniques, 2B hair can be worn in any number of styles, from sleek and chic to big and bouncy.
It's voluminous. 2B hair is voluminous due to the waves that give it body and texture. So, flat hair is no issue for people with 2B hair.
It doesn't require much upkeep. 2B hair is also pretty low-maintenance. Its wavy texture doesn't need to be styled as often as other hair types. People with 2B hair can often wash their hair and let it air-dry or put it in a bun and go.
You get natural beachy waves. To bring them out, all you need is a little salt spray and a quick scrunch session.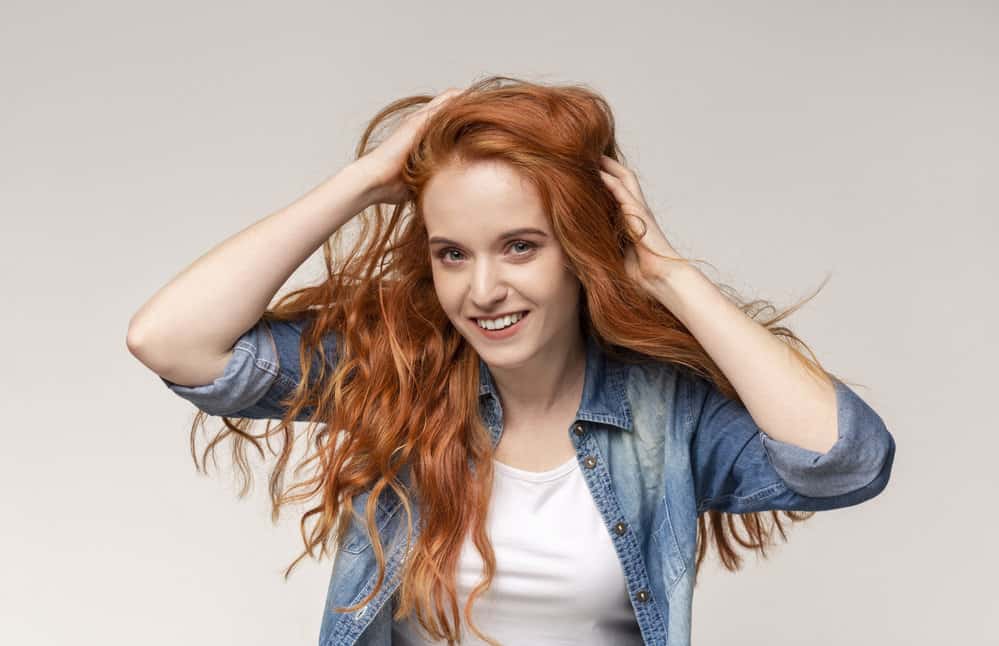 What Are the Drawbacks of Having 2B Hair?
While there are many benefits to having 2B hair, there are also a few drawbacks.
It can be frizzy. 2B hair's natural wave pattern, combined with its tendency to be on the drier side, can make it susceptible to frizz. This is a common complaint among people with 2B hair.
It can get tangled easily. The waves tend to catch on each other, which can lead to tangles and knots. Without the right detangling routine, 2B hair can be a nightmare to brush out.
It can be flat at the roots. 2B hair may have plenty of body and texture at the ends, but the roots can be limp and lifeless. This makes it difficult to achieve styles with height at the crown.
How to Care For 2B Hair
Caring for 2B hair is all about finding the right moisture balance. The key is to keep the hair hydrated without overloading it with products.
Also, since it's a low-maintenance texture, you don't have to overdo styling or at-home care.
wavy/curly hair routine (2B/2C curls)
Here are some tips for keeping 2B hair healthy and happy:
Wash Only as Needed
Washing 2B hair too often can strip it of its natural oils and leave it feeling dry and brittle. Instead, wash it every two to three days, or even less if you can get away with it.
Go by how your hair feels, looks, and behaves – if it's not visibly dirty or greasy, don't wash it. And if you're dealing with an oily scalp, try dry shampoo in between washes.
Prioritize Lightweight Products
When it comes to 2B hair, less is more. Heavy products will weigh down the hair and make it look greasy. Instead, go for lightweight products with water listed as the first ingredient. These won't weigh down your hair in most cases.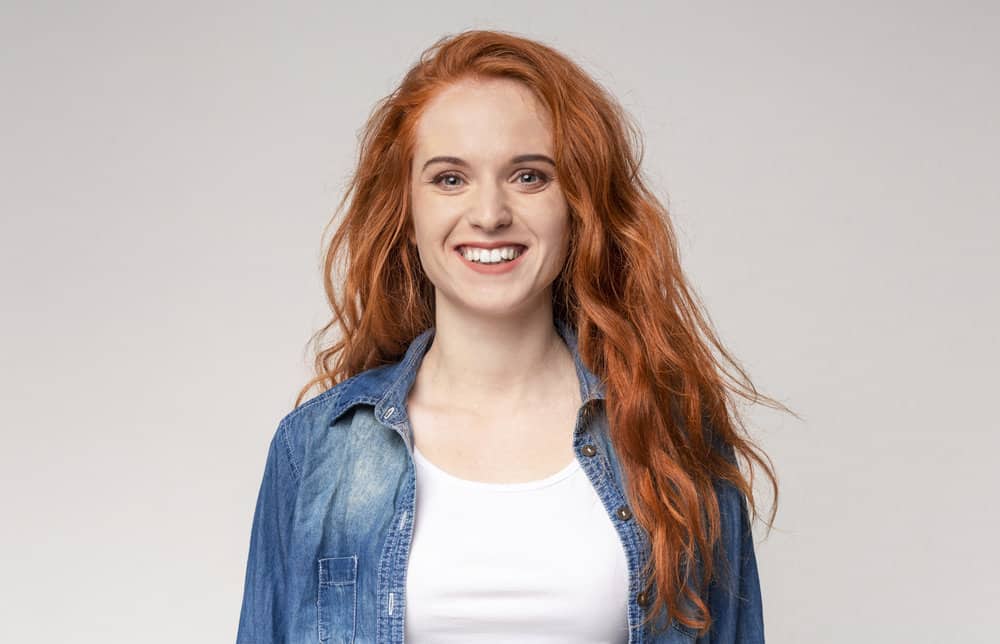 Detangle Gently
Whenever you wash your hair, make sure to detangle it while it's wet and saturated with a detangling spray. Use a wide-toothed comb and start from the bottom and work your way up. Be extra careful not to rip through any knots – this will only lead to fragile, see-through ends.
Dry the Smart Way
Letting your hair air-dry is always the best option because it doesn't cause any damage to your hair like blow drying can. It's as easy as drying your hair with a microfiber towel and letting it dry the rest of the way as you go about your day.
But if you must blow dry, use the lowest heat setting possible and a diffuser attachment. And make sure to use a heat protectant spray beforehand!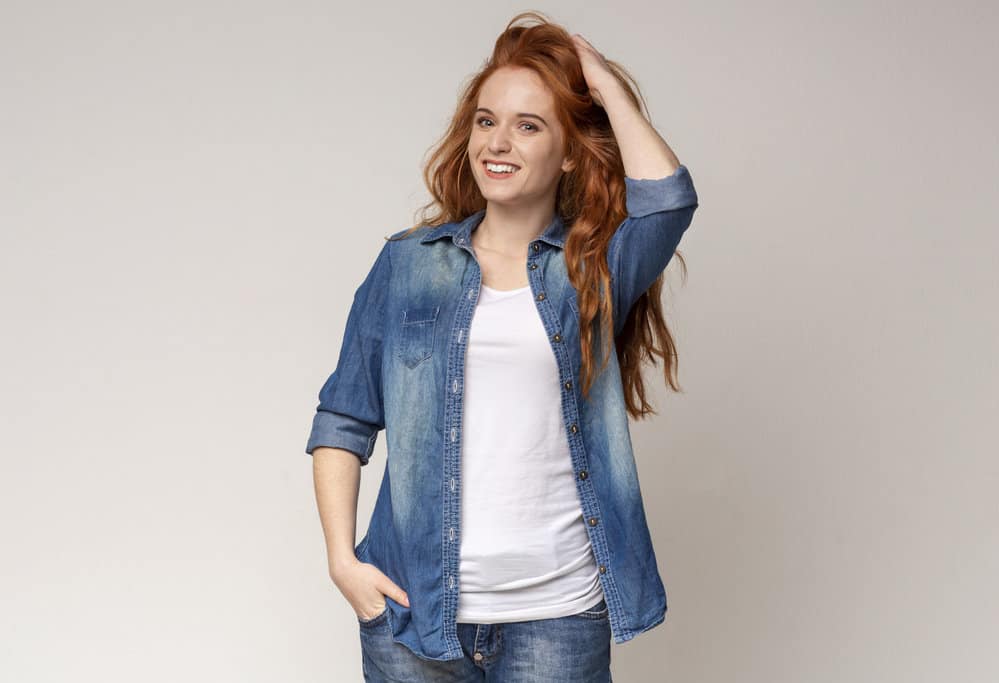 Limit Heat Styling
Heat styling is tough on all hair types, and 2B hair is not exempt. If you can, try to air-dry and style your hair without using heat tools.
If you already use them, make sure not to go overboard. More than once or twice a week is excessive for 2B hair. And as always, use a heat protectant before any heat styling.
Deep Condition as Needed
If your hair feels dry or damaged, give it a boost with a deep-conditioning treatment. Look for one filled with moisture-replenishing ingredients like avocado oil, shea butter, and glycerin. These will help to hydrate and nourish your hair.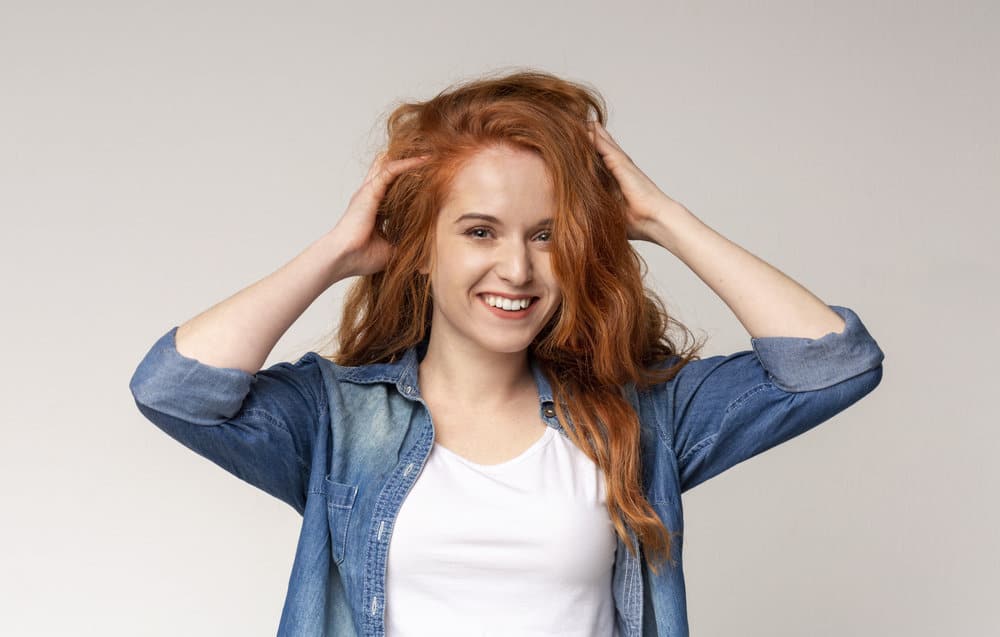 Protect Your Hair From the Elements
The sun, wind, and chlorine can all take a toll on your hair. When you're spending time outdoors, protect your hair with a scarf, hat, or headband.
And if you're swimming in chlorinated water, wet your hair with clean water first. Doing so will help to create a barrier between your hair and the chlorine. You can also use a leave-in conditioner to further protect your hair.
Use Gentle Products
When you do wash 2B hair, use gentle, sulfate-free products. These will be less likely to leave your hair dull and dry. You should also avoid products with certain alcohols, as they can be drying.
Isopropyl and ethyl alcohol should come nowhere near your hair.
But fatty alcohols like cetyl alcohol and cetearyl alcohol are hydrating and nourishing to any hair type. Don't forget to ensure that any product you put on your 2B hair isn't too heavy.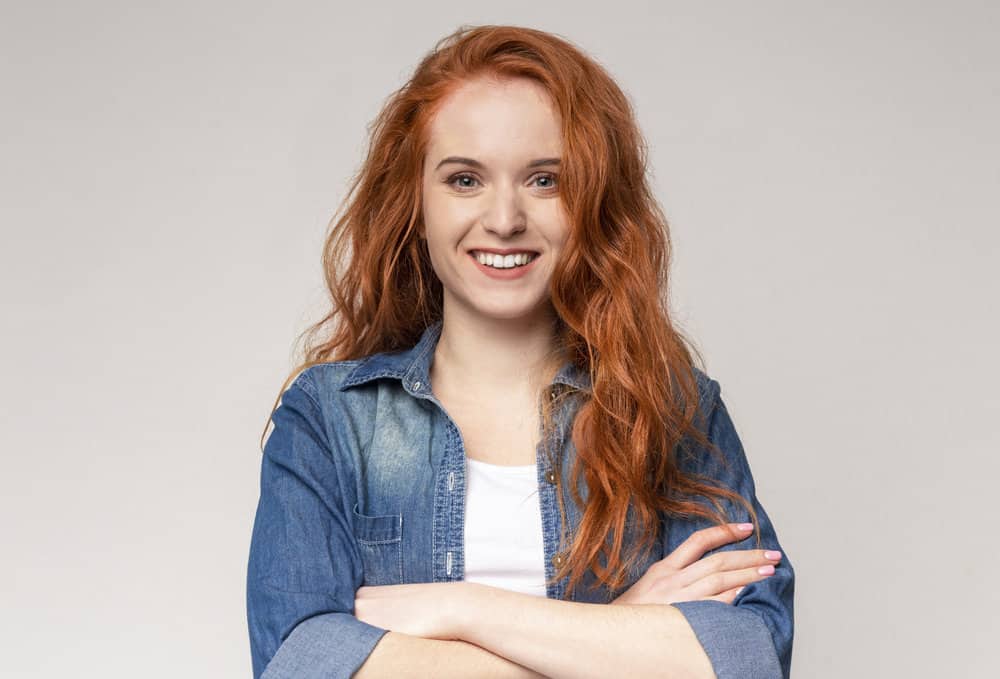 Implement Co-Washing for Dry 2B Hair
If your 2B hair is on the drier side, you may want to try a co-wash. Never heard of it? It simply means washing your hair with conditioner instead of shampoo.
It will help to add moisture back into your hair. Only co-wash if your hair is extremely dry – otherwise, it can overhydrate your 2B strands.
How to Style 2B Hair
Now that you know all about 2B hair, it's time to learn about some styles! Just because 2B hair is easy to style doesn't mean you know what to do with it. Here are some popular styles to throw into your hairdo rotation:
Air-Dried Waves
Air Drying Wavy Hair (2A, 2B, 2C hair) CURLY GIRL METHOD
Your 2B hair looks fantastic in its natural state. So, if you want to style your hair in just a few minutes, go for natural, effortless waves.
All you need to do is scrunch your hair with a little mousse or curl cream to enhance the texture and volume. Then, sit back and let your hair do its thing!
Voluminous Waves
How I Diffuse My Natural Curly Hair for Voluminous 2B/C Waves & 3A Curls
If you want to give your waves a little extra oomph, there are four ways to do this.
Use a curling iron or wand to curl sections of your hair. Then, run your fingers through your hair to break up the curls. This will give you loose, beachy waves.
Try pin curls. These are small curls that are created by wand curling, wrapping sections of your hair around your fingers, and then securing them with bobby pins. After a few minutes or hours, take the pins out and run your fingers through your hair. You'll be left with beautiful voluminous waves.
Use rollers to achieve voluminous waves. Simply roll sections of your damp hair up using large rollers. Let your hair dry completely before taking the rollers out. Gently brush out your waves for a softer look.
Diffuse your waves. When your hair is about 80% dry, apply a lightweight curl cream or mousse to your waves. Then, use a diffuser attachment on your blow dryer to dry your hair. The diffuser will help to enhance your waves while also preventing frizz. If you want more volume at your roots, diffuse your hair while you're bent forward.
Half-Up, Half-Down
EASY Half Up Half Down Hairstyles!! | How To do half up half down hair | Quick & Easy Hair Tutorials
This style is perfect for 2B hair because it keeps the frizz at bay while still showing off your beautiful waves. To achieve this look, start by applying a curl cream or mousse to damp hair.
Then, use a diffuser to dry your hair.
Once your hair is completely dry, use your fingers or a wide-tooth comb to create a middle part. Then, take the top half of your hair and tie it back with an elastic.
Leave a few tendrils hanging to frame your face. You can also add a few curls to the front sections of your hair for a more polished look.
Wavy Bob
Wavy Bob: How I Style My Signature Hair
A wavy bob is a great option for 2B hair. It's a timeless style that looks good on everyone. You can cut your hair into a bob yourself. Plus, it's easy to style and maintain.
To get the look, start by applying a curl cream or mousse to damp hair.
Then, pull out your diffuser and completely dry your hair. Once your hair is dry, use a 1-inch curling iron or wand to curl small sections of your hair to give it a little bit of texture (optional). Finish by applying a bit of light-hold hairspray.
Dos and Don'ts of Caring for 2B Hair
Wavy hair is its own distinct type of hair that requires special care and attention. If you have 2B hair, here are some dos and don'ts of caring for this unique hair type: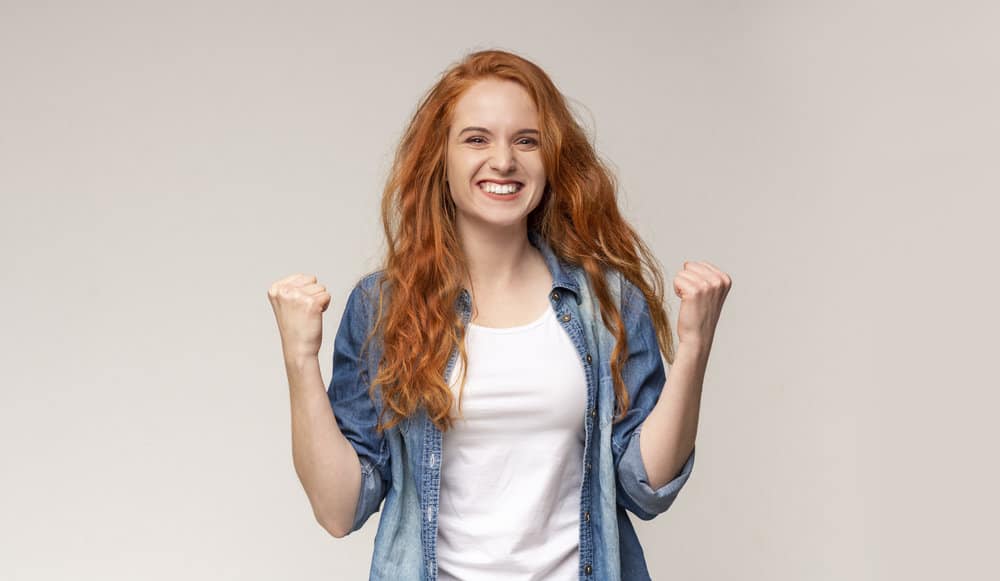 Dos
Do use a shampoo and conditioner made specifically for wavy hair. These products will help hydrate and nourish your waves instead of weighing them down or drying them out.
Do use a diffuser when blow drying your hair. Doing so will help to minimize frizz and maximize volume.
Do experiment with different styles. Wavy hair is versatile and can be worn in a variety of styles, from beachy waves to sleek and polished looks.
Do use heat styling tools sparingly. Too much heat can damage wavy hair and cause it to become frizzy and dry. The less you put heat on it, the better.
Do protect your hair from the sun. Wavy hair is especially susceptible to damage from UV rays.
Don'ts
Don't use products with harsh chemicals. They could strip your hair cuticles of moisture or even alter the structure of your strands.
Don't use a brush on naked wet hair. This will cause your waves to frizz and become tangled. Always coat your hair in a slippery product before taking a brush to it.
Don't wash your hair every day. Washing your hair too often can dry it out, making it vulnerable to damage.
Don't neglect your ends. Be sure to trim your hair regularly to prevent split ends – every 8 to 12 weeks.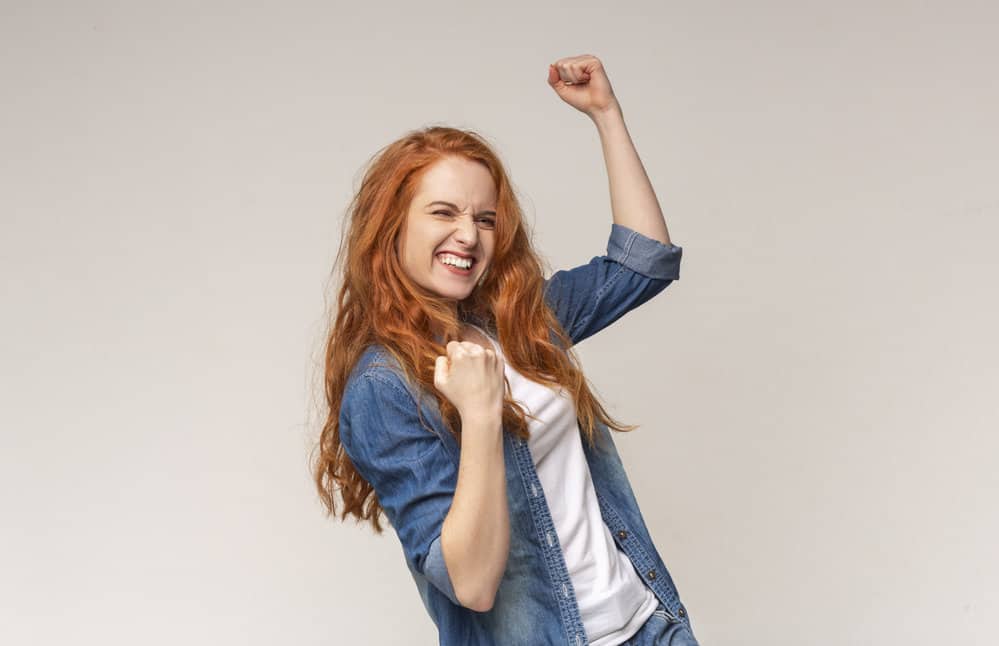 Best Products for 2B Hair
Now that you know how to care for 2B hair, it's time to stock up on the best products for your waves. Here are some that you shouldn't pass on:
SheaMoisture Curl and Shine Shampoo
This gentle, sulfate-free shampoo will quickly become your waves' best friend. It cleanses without stripping away natural moisture, unlike sulfate-laden shampoos. It's infused with coconut oil, silk protein, and neem oil for added strength and touchable softness.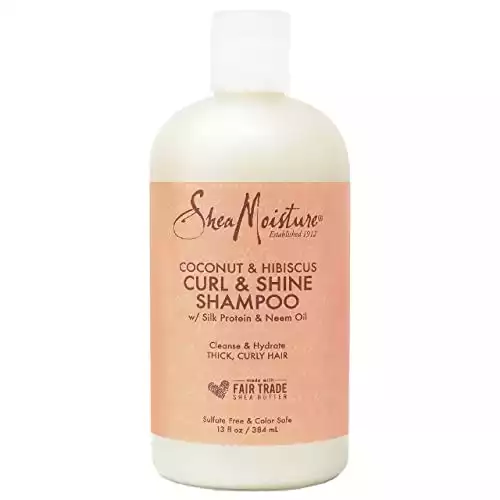 Moroccanoil Moisture and Shine Conditioner
This rich, creamy conditioner is infused with coconut oil, beet root extract, and other nourishing ingredients to help hydrate and condition wavy hair. It also aids in detangling and controls frizz for a sleek, polished look.

DevaCurl Melt Into Moisture Treatment Mask
This leave-in conditioning mask is a godsend for hydration-starved waves. It literally melts into the hair, delivering intense moisture and shine.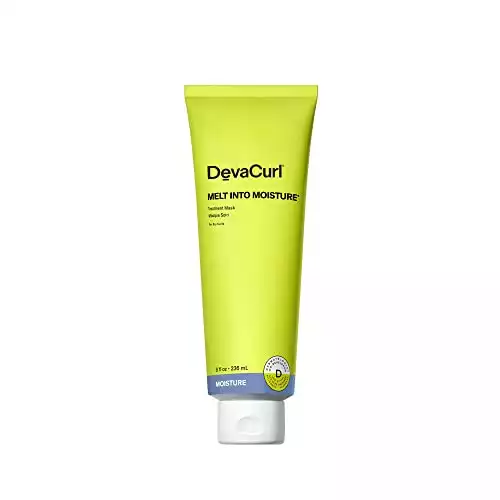 The Ordinary 100% Cold-Pressed Virgin Marula Oil
Virgin marula oil is a must-have for wavy hair hydration. It's rich in antioxidants and fatty acids, which help to nourish and condition the hair. This particular oil is cold-pressed to preserve its nutrients – 100% pure.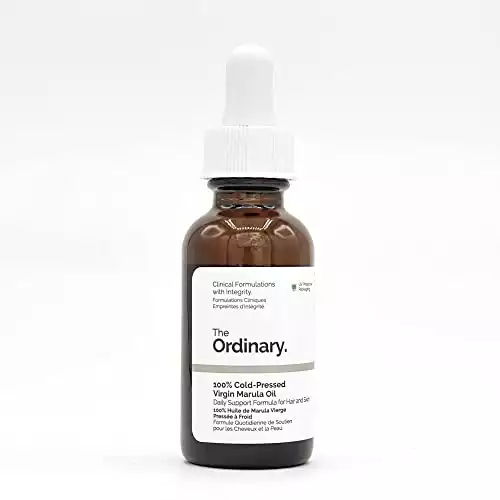 Bumble and Bumble Curl Defining Creme
This curl-defining cream gifts wavy-haired beauties with smooth, defined waves. It's formulated with a blend of Brazilian oils to help hydrate and tame frizz. It's also cruelty-free and protects against harsh UV rays.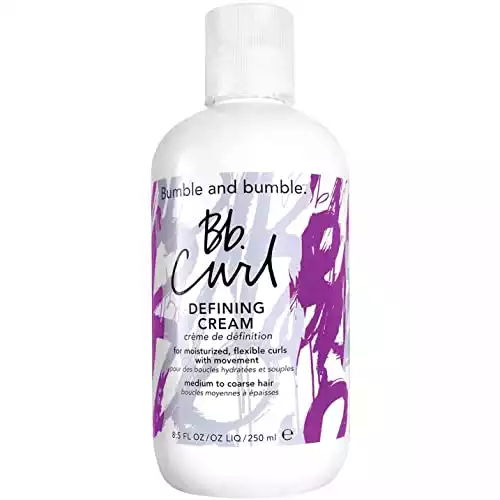 TRESemme Fresh Start Volumizing Dry Shampoo
This dry shampoo helps to refresh wavy hair in between washes. It absorbs excess oil and adds volume to the hair in just a few quick sprays. Plus, it has a refreshing citrus scent that will leave your waves smelling great.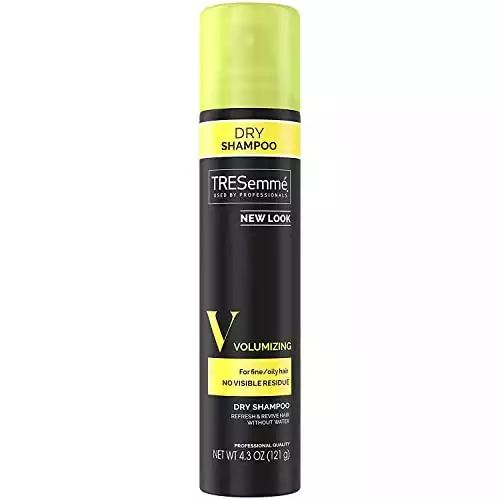 We encourage you to give all of these products a try to see if they work for your hair. You may just find a few holy-grail products you'll never want to switch out.
2B hair is a unique hair type that comes with its own set of benefits and challenges. And those challenges keep many from truly loving their waves.
But with the right information and a bit of patience, you can get to know your hair and give it all it needs to be great. We hope that this article has been helpful in filling you in on the nuances of 2B hair and how you can best style and care for it. Good luck!