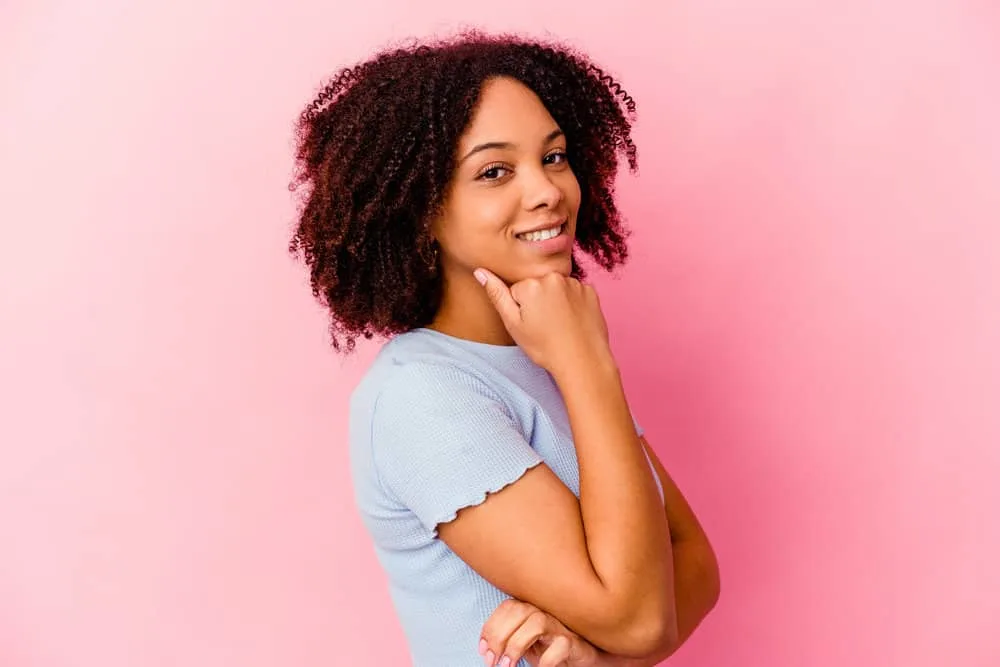 Understanding your hair type is the first step to learning how to take care of your strands. Whether you've just heard of the term 4A or you're looking for information on how to care for your 4A hair, we've got you covered!
This article will dive into everything you could possibly need to know about 4A hair and how to take care of it. Let's jump right in.
What Is 4A Hair?
4A is the first kinky (or coily) hair type in the Andre Walker Hair Typing System. In this system, different natural hair types are broken down by their texture and individual curl pattern. Type 1 hair is straight, type 2 is wavy, 3 is curly, and 4 is kinky or coily. 4A hair types have the loosest curl pattern compared to the other type 4 hair textures.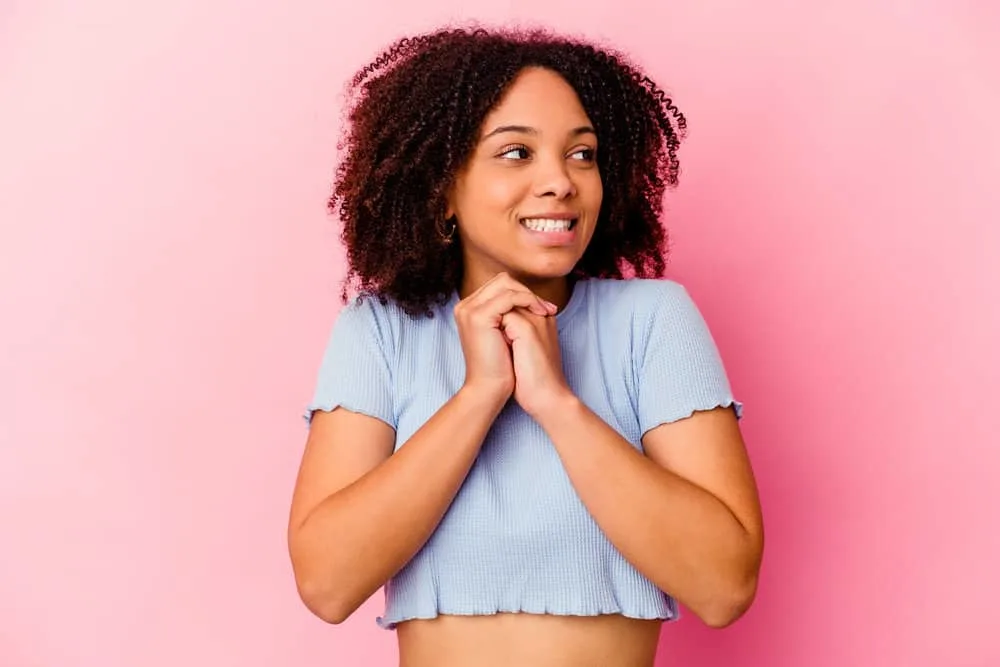 What Does a 4A Hair Type Look Like?
4A hair has tight, medium-sized coils that can shrink by up to half their length when wet. 4A hair has the most definitive curl pattern out of all the 4 hair types. Each curl is clearly defined, unlike the other type 4 hair textures, which have more of an afro-like texture (i.e., more tightly coiled).
Additionally, 4A coils have a springy "S" shape and are around the same size as a standard crochet needle.
Another factor that helps give 4A hair its curl is the way your follicles are shaped. The straighter your hair is, the more rounded your follicles are. Instead of circular follicles, women with curly and coily textures have follicles that look more like ovals or ellipses.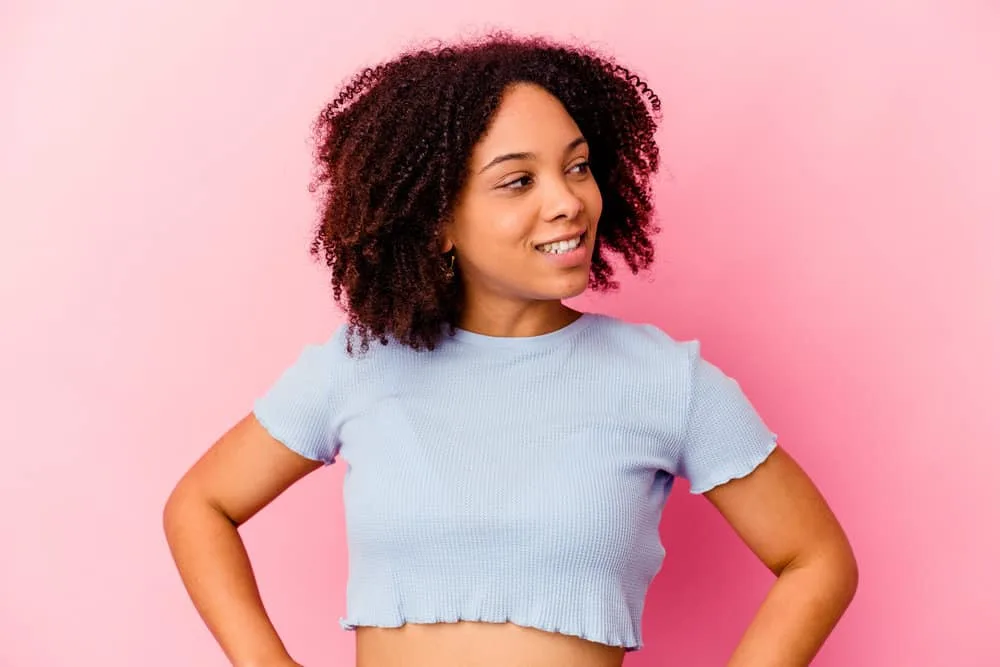 What Are the Benefits of Having a 4A Hair Type?
4A hair has many advantages, and playing to its strengths will help you take full advantage of your gorgeous coils. Here are some of the benefits of having 4A hair.
You have a defined curl pattern – Type 4A hair has a tight, well-defined curl pattern that takes minimal effort to style. This opens the door for many different styling options, so you can let your natural texture shine.
Your hair holds a style well – Unlike straight hair, coily hair has no problem holding a curl. As long as you take care of it properly, you'll be able to maintain a hairstyle for days.
4A hair is easy to care for – Out of 4A, 4B, and 4C hair, 4A is the most manageable. You'll struggle the least with dryness, frizz, shrinkage, and tangles. It's also easier to style the well-defined, individual curls in 4A hair, so you'll save time and need fewer products.
You have versatile styling options – When it comes to styling type 4A hair, the possibilities are nearly limitless. You can straighten, curl, define, and stretch your hair without issue. You can also intentionally shrink your hair anytime you want to experiment with a shorter hairstyle.
You have a ton of volume – 4A hair has lots of natural body and volume. If you like big, voluminous hair, you won't have to do much to get your hair to look the way you want it to.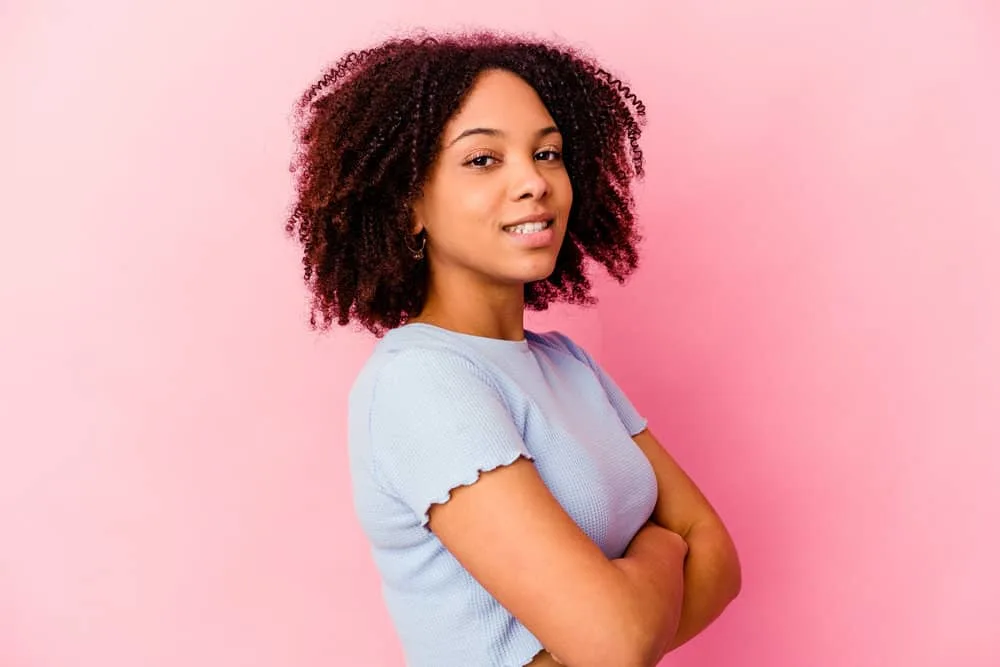 What Are the Challenges of Having 4A Hair?
As with all hair types, type 4A hair comes with unique challenges. Although everyone's hair is different, here are some issues you're likely to find with type 4A hair.
Your hair gets dry quickly – Out of all the hair types, type 4 hair textures are the most likely to struggle with retaining moisture. The natural oils your scalp produces cannot easily travel down your curly strands, which leads to dry, brittle ends.
You have a lot of shrinkage – Because of your tight curl pattern, your hair can shrink to up to half its total length. Although it shrinks more than types 1, 2, and 3 hair, 4A has less shrinkage than type 4B and 4C locks.
4A hair gets easily tangled – 4A hair is extremely curly, meaning your strands constantly rub against each other and get trapped. That can make styling and detangling your hair a frustrating, time-consuming process.
4A hair is more susceptible to damage – 4A hair is naturally dry and prone to developing knots and tangles. Furthermore, each kink and curl in a given strand is a weak point. This means 4A hair is more fragile than other hair types and more likely to experience severe breakage.
You'll probably struggle with frizz – The drier your hair is, the more it reacts to moisture in the air. If you have 4A hair, you'll have to take measures to keep your coils smooth and frizz-free.
Your protective styles won't last as long – While 4A hair's well-defined, loose coils make styling more manageable, they can have the opposite effects on your protective styles. Your hair is more likely to slip out from your braids and twists, making them short-lived and messy.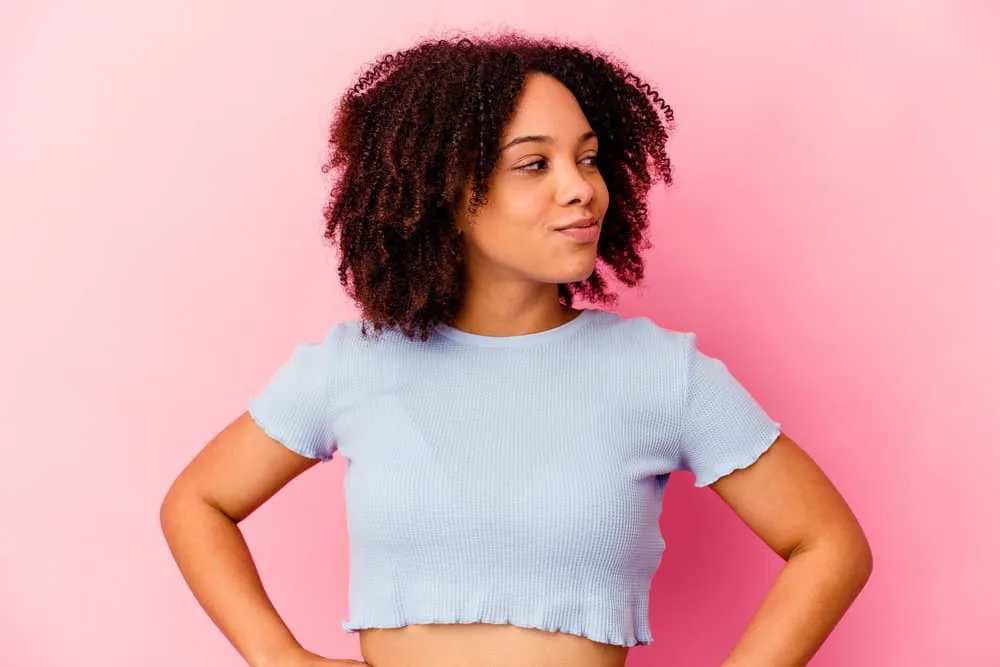 How to Care for 4A Natural Hair
Now that you're familiar with the benefits and challenges of having 4A hair, we'd like to go over the steps you can take to keep it healthy. Here are a few hair care tips for managing 4A hair and keeping it in peak condition.
Get Regular Trims
Type 4A hair is naturally dry, making it more likely to develop breakage and split ends. If you don't cut them off, they will continue traveling up your strands and cause them to snap and break.
This will leave you with a lot of damage and uneven patches of hair.
To keep your hair healthy, make sure you get regular trims. Try to trim your hair at least once every 10 to 12 weeks, if not more often. In addition to being healthier, your hair will look better and be much easier to style!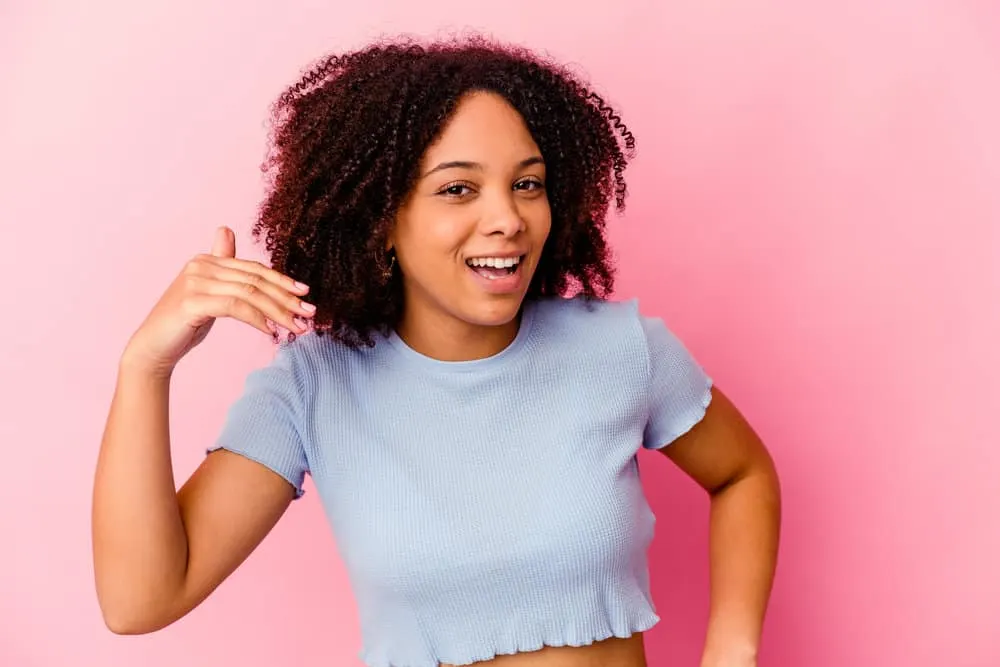 Switch to a Microfiber Towel
Regular towels are harsh on your strands and can damage your hair as you dry it. Switching to a microfiber towel will help cut down the friction-related breakage and drastically reduce your drying time. Microfiber towels have a range of additional benefits, including less lint, easier drying, and less laundry!
Try Co-Washing Your Hair
Unlike straight hair, type 4A doesn't get greasy if you don't wash it daily or every other day. Instead, you have to worry about dryness and breakage.
If your hair is in need of some TLC, consider skipping the shampoo and opting for a co-wash every once in a while. Shampoo can be extremely drying and depletes your hair of critical moisture.
Alternatively, washing your hair with a co-wash or cleansing conditioner helps restore your hair's moisture and cuts down on frizz. It can also strengthen your strands and keep your curls lush and defined.
Your hair still needs to be deep cleaned every so often, so make sure you're using shampoo at least once every one to two weeks. Then, use your co-wash if you have to wash your hair more often than that.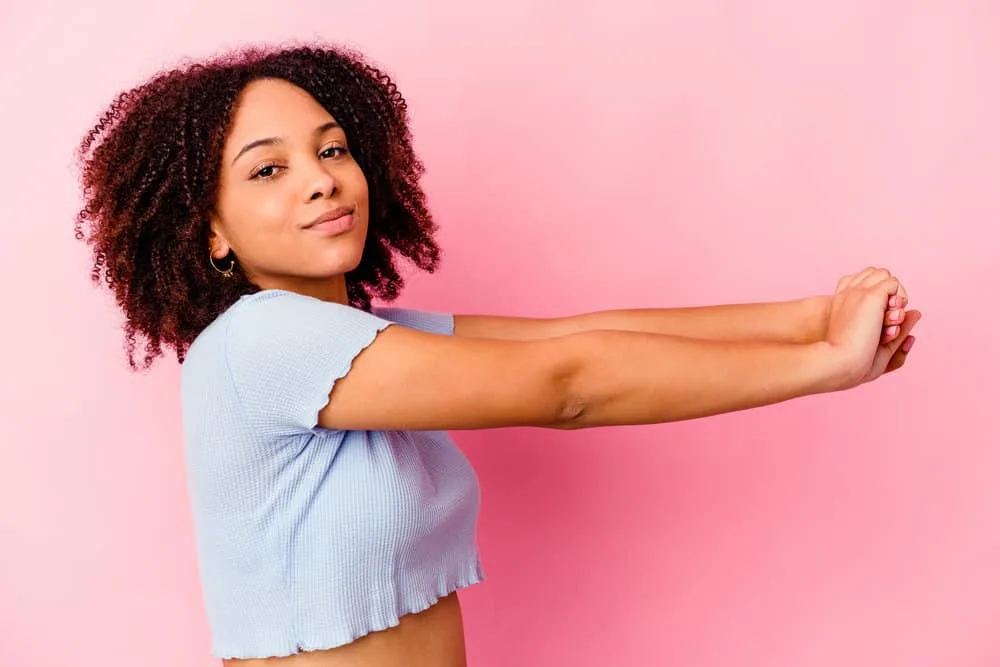 Try the LOC or LCO Method
If your regular hair care routine isn't leaving your hair moisturized enough, it might be time to try something new. The LOC and LCO methods are two techniques that involve layering products in a particular order.
The goal is to help seal in as much moisture as possible and keep your hair hydrated for longer. LOC stands for liquid, oil, and cream, so you'll apply the products in that order.
Or, you can switch the order of the oil and cream to try out the LCO method instead.
Both the LOC and LCO methods can give type 4 hair the hydration it needs, so which one you choose depends on your personal preference. We recommend trying both to see which one gives you the best results.
Cover Your Hair at Night
Keeping type 4 hair hydrated should be your primary concern; that doesn't stop just because you're sleeping.
Protecting your hair with a silk or satin scarf or bonnet while you sleep will help cut down on sleep-related breakage and keep your hair moisturized.
While cotton sucks water from your strands, silk and satin help the moisture stay put. If you have trouble keeping a scarf on your head throughout the night, you can use a silk or satin pillowcase instead.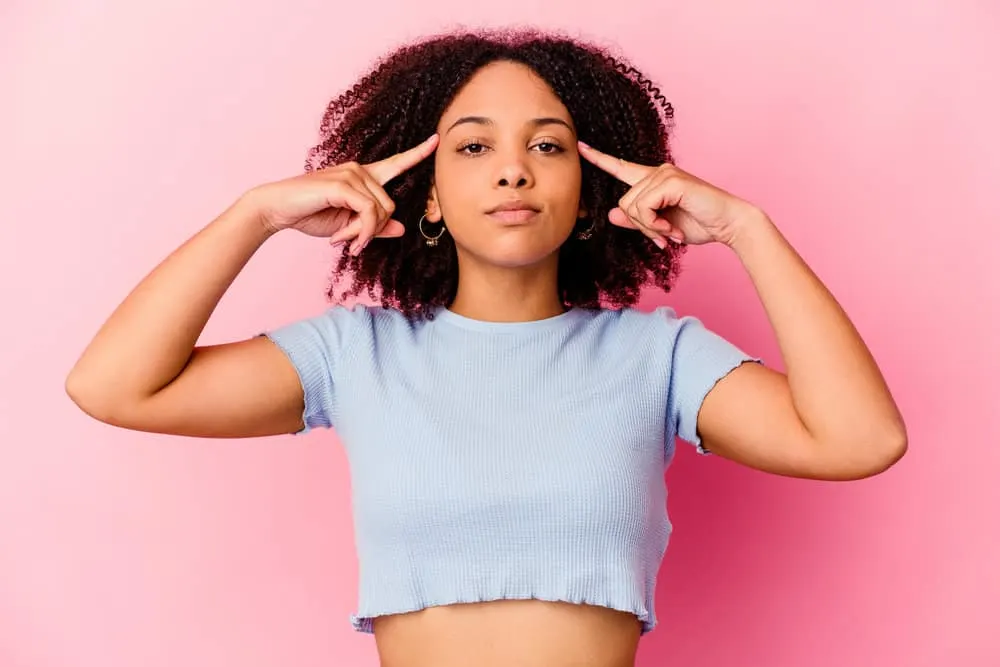 How to Style 4A Hair
Making a few slight adjustments to how you style your 4A hair can make the process easier and leave you with much better-looking results. In this section, we'll share some tips on how to style 4A hair.
Try a Wash and Go to Let Your Curl Pattern Shine
Because type 4A hair has such a well-defined curl pattern, it is ideally suited for a wash and go hairstyles. Wash and go styles are quick and easy hairstyles that are perfect for those mornings when you're short on time.
WASH AND GO ROUTINE on 3C/4A hair | DEFINED CURLS | LOW POROSITY FRIENDLY
To start, apply a curl-defining or enhancing gel to your freshly washed hair.
Use your fingers to rake the product through your hair and separate your coils. If your hair dries out while you're working, use a spray bottle filled with water to rewet it.
Continue applying the product to your hair until you're satisfied that you used enough.
Then, let your hair air dry. You can also use a blowdryer with a diffuser attachment if you want to speed the process up. And that's it! You can either wear your wash and go as is or throw it into a cute style.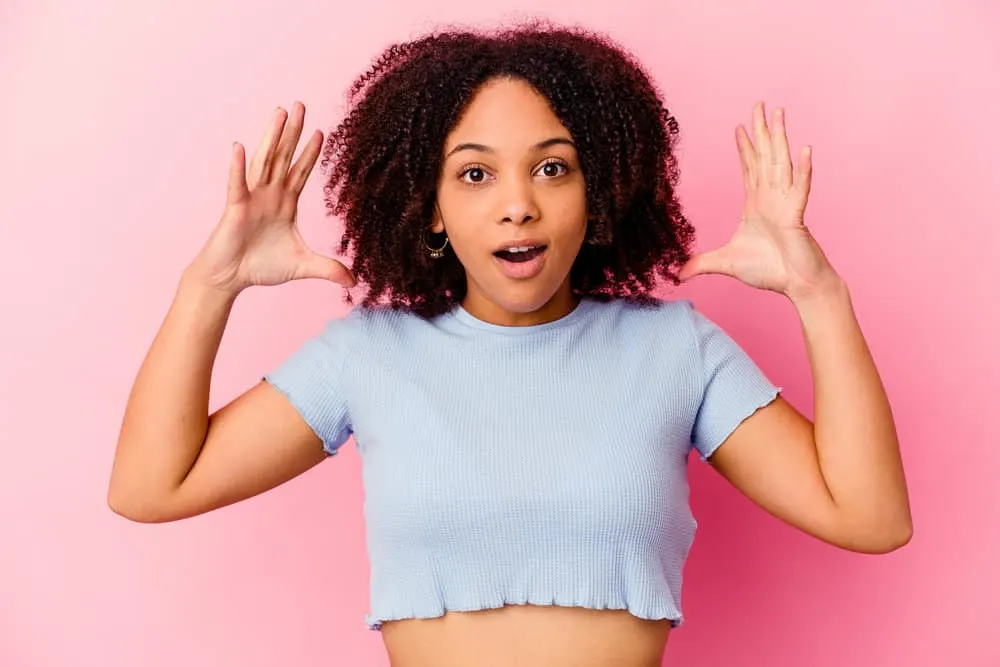 Do a Flexi-Rod Set for Gorgeous Curls
Flexi-rod sets can transform tight, 4A coils into big, bouncy curls. The soft, cushioned rollers gently shape your hair without the use of potentially damaging heat.
Additionally, Flexi-rods are incredibly easy to use!
Natural Hair | Achieve Big Hair with Flexi Rods (4a,4b,4c) Natural Hair
First, you'll need to divide freshly washed hair into four sections. Work a leave-in conditioner or curl-defining product into your locks and work out any knots or tangles.
Separate a thin section of hair and wrap your hair around it until the rod is sitting against your scalp. Keep in mind that the smaller your rods and sections are, the tighter your curls will turn out.
Once your hair is wrapped, bend the ends of your Flexi-rod to lock it in place.
Repeat the process on the rest of your hair and allow everything to dry for a few hours before gently removing the rods. Apply a small amount of oil or serum to your fingers and separate the curls until you're satisfied with the style.
Invest in a Protective Style
Protective styling is a must for type 4 hair textures. A protective style is any long-term hairstyle that keeps your own hair neatly tucked away and keeps it safe from the stress of daily styling and environmental damage.
There are a ton of different protective styling options, including:
Braids
Twists
Sew-ins
Wigs
No matter which style you choose, remember to care for your own hair, even though it's temporarily out of sight. Also, ensure you cleanse, moisturize, and seal your natural hair before wearing it in a protective style, so it will be healthy when you take the style out.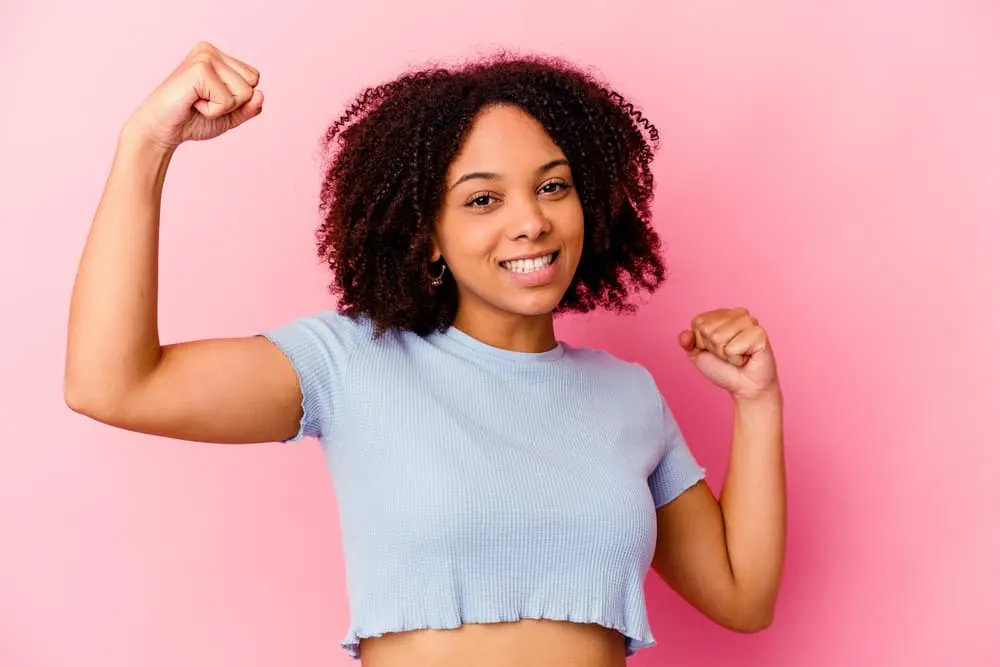 Get a Layered Haircut
Rather than keeping all of your hair one length, consider layers. They add movement and dimension to your coils. But that's not all – they also remove some of the bulk from your hair, which makes styling and caring for your locks easier.
Watch Me Cut My Natural Hair In Layers | [*DETAILED Unicorn/Ponytail Method]
Less bulk means your curls won't be as weighed down, so they will have even better definition and fullness. Just remember to cut your hair while it's curly, so you can be sure that it'll look great when you wear your natural coils.
Dos and Don'ts of Caring for 4A Hair
Now that you're familiar with the basics, it's time to dive into the nitty-gritty of taking care of 4A hair. Here are some dos and don'ts to ensure your hair care routine isn't doing more harm than good.
Dos
Do try out different products so you can find the best ones for your hair.
Do avoid heat styling as much as possible.
Do embrace your natural texture.
Do protect your hair with a scarf, bonnet, or satin pillowcase while you sleep.
Do consider wearing protective styles to give your hair a break every so often.
Do use deep conditioning masks regularly.
Do opt for a low manipulation hairstyle whenever possible.
Do find out your hair's porosity and cater to it.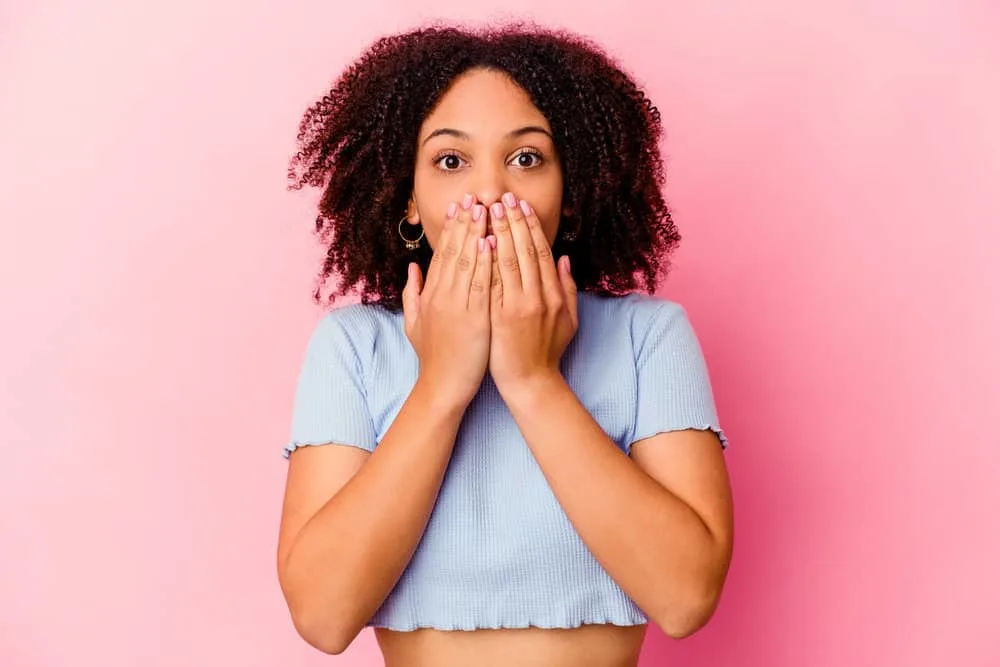 Don'ts
Don't rip or tear through your hair.
Don't forget to start with the ends and work your way up when you detangle your hair.
Don't use the wrong type of brush or comb for your hair texture.
Don't wear hairstyles that are too tight.
Don't wash your hair more than two times a week.
Don't use hot styling tools on your hair more than once or twice a week.
Don't detangle your hair while it's dry.
Best Products for 4A Hair
Using the right products for your 4A curls will keep them healthy and looking their best. With so many different options out there, sorting through them all can feel overwhelming.
That's why we've done the hard work for you! Here are some of the best products for type 4A hair.
Design Essentials Curl Enhancing Mousse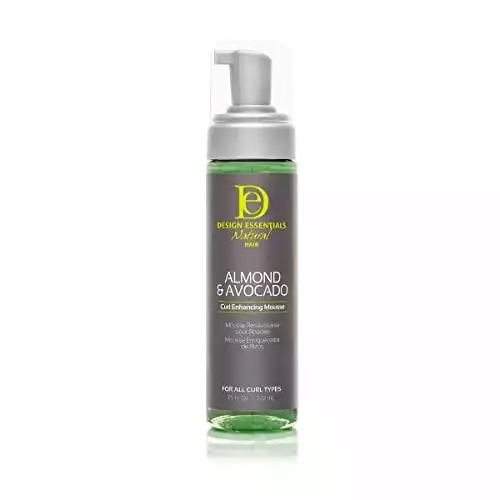 This curl-enhancing mousse gives you frizz control and flake-free definition. Its nourishing formula is infused with nutrient-rich ingredients like wheat proteins, avocado, and almond oil. The quick-drying formula has everything your curls need and none of the ingredients they don't.
Oyin Handmade Ginger Mint Co-Wash
If you want to try co-washing, this all-natural cleansing cream is just what you're looking for! Peppermint, green tea, and ginger moisturize and strengthen your strands while gently removing product buildup, dirt, and oil.
The paraben and sulfate-free formula is also packed with hair-healthy ingredients that stimulate growth and repair damage.
Argan Magic Defining Curl Cream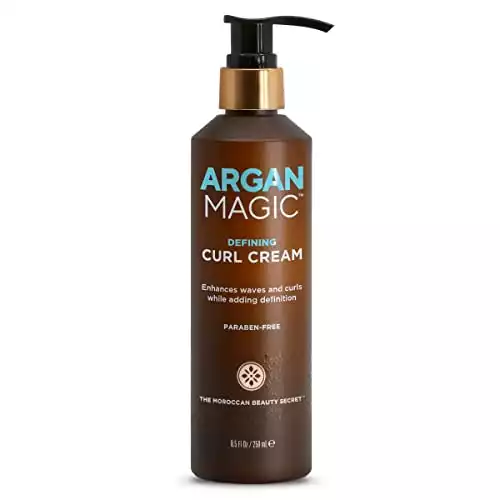 Argan Magic's curl cream hydrates and defines your coils while locking in moisture and shine. It's enriched with biotin and argan oil, so your hair feels stronger and healthier after each use. And that's not all this versatile cream does! It also detangles, softens, conditions, and helps prevent frizz!
Carol's Daughter Goddess Strength 7 Oil Blend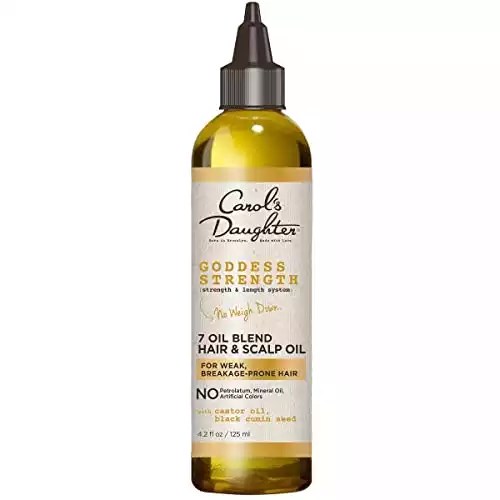 Oil blends are an excellent way to get the benefits of multiple oils in one product. This fortifying mix of oils locks in moisture and transforms weak strands into strong, healthy hair.
It contains a powerhouse blend of ingredients, including castor, olive, flax, coconut, linseed, jojoba, and black cumin seed oil. After just one use, your hair will be up to 15x more resilient, and you'll see less breakage.
BIOLAGE Hydra Source Conditioning Balm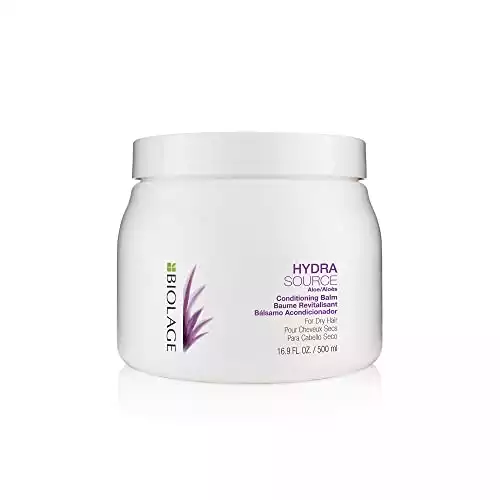 Type 4 hair has to be deep conditioned often, and this hydrating balm can give your strands over 4 times more moisture than regular conditioners.
Its thick, creamy formula is full of wholesome ingredients like aloe vera, passion fruit, and citrus peels. Biolage's Hydra Source will repair damage and keep your coils soft, shiny, and hydrated.
Although it has challenges, 4A hair has stunning, well-defined curls and striking volume. Once you learn the specifics of taking care of your coils, you'll appreciate everything about your mane.
That said, we hope this article answers all your questions and provides you with everything you need to care for your 4A hair!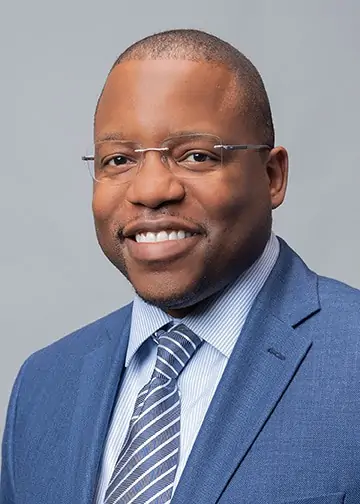 Kenneth Byrd holds a BS in Accounting and Management Information Systems and an MBA from the University of Alabama at Birmingham. With over 15 years of experience, Kenneth has been dedicated to hair care since 2008, when he co-founded Curl Centric® and Natural Hair Box alongside his wife. As a team, they promote healthy hair care practices through their comprehensive platform, Curl Centric. Curl Centric is a website operated by a husband and wife team that encourages healthy hair care. At Curl Centric, we aim to help our readers take control of their hair care journey and make good decisions about products, hairstyles, and maintenance techniques. We also have strict editorial integrity; here's an explanation of our editorial guidelines and how we make money.