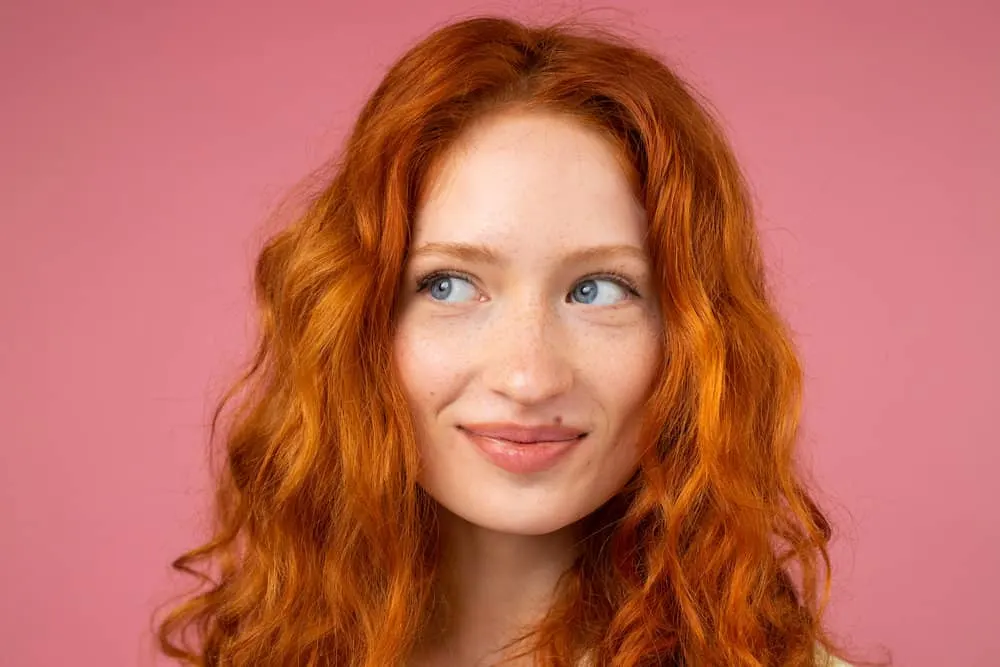 You might be surprised to find out that there are multiple types of wavy hair. Learning how to care for your specific wave pattern will help you keep your hair healthy and ensure that it always looks fantastic.
If you have questions about what 2A hair is and how it needs to be handled, this is the article for you! We will take a look at 2A hair and walk you through everything you could possibly need to know. So sit back, relax, and keep reading until the end!
What Is 2A Hair?
Type 2A hair is a class of hair textures in the Andre Walker Hair Typing System. The number represents whether the hair is straight, wavy, curly, or coily, while the letters a, b, and c describe the tightness or looseness of the curl pattern.
2A is the first level of type 2 hair, meaning it has the loosest curl pattern out of all the wavy hair types. The other numbers in the Andre Walker Hair Typing System are as follows.
Type 1 – straight hair
Type 2 – wavy hair
Type 3 – curly hair
Type 4 – kinky/coily hair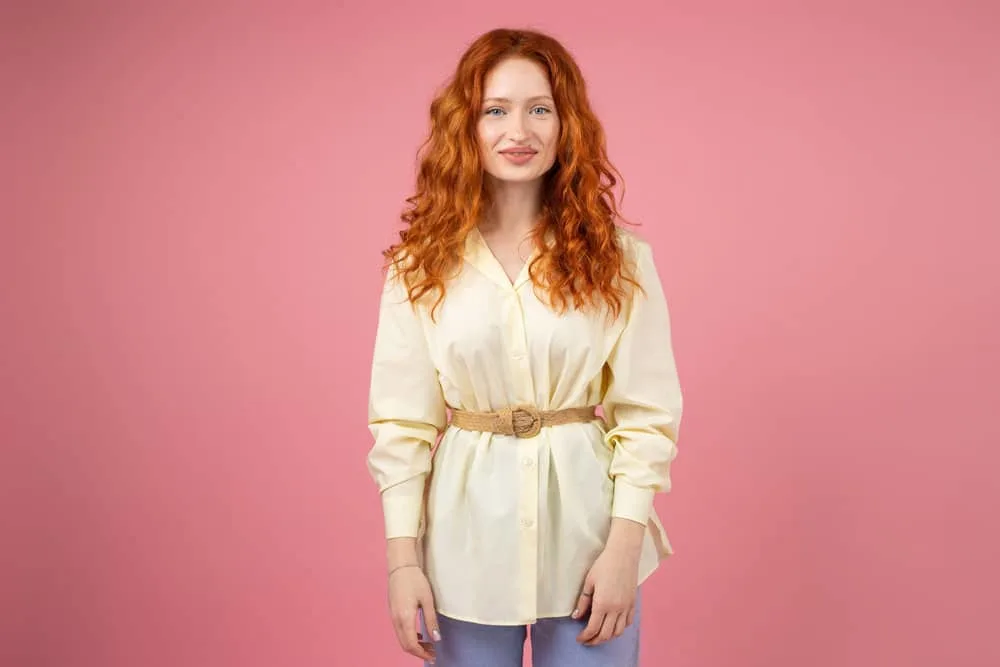 What Does 2A Hair Look Like?
2A hair tends to be somewhat straight at the roots and turns into gentle, tousled waves as you get to the ends of your hair. Type 2A hair has a slight "S" shape to it and has plenty of body.
Although 2A hair is usually fine and thin, your natural volume more than makes up for the lack of density. One of the reasons 2A hair looks the way it does is the shape of your hair follicles.
While the hair follicles that create straight hair are usually perfectly round, type 2A hair follicles have a slight oval shape. The difference in follicle shape is relatively minor, but it greatly affects how your hair grows.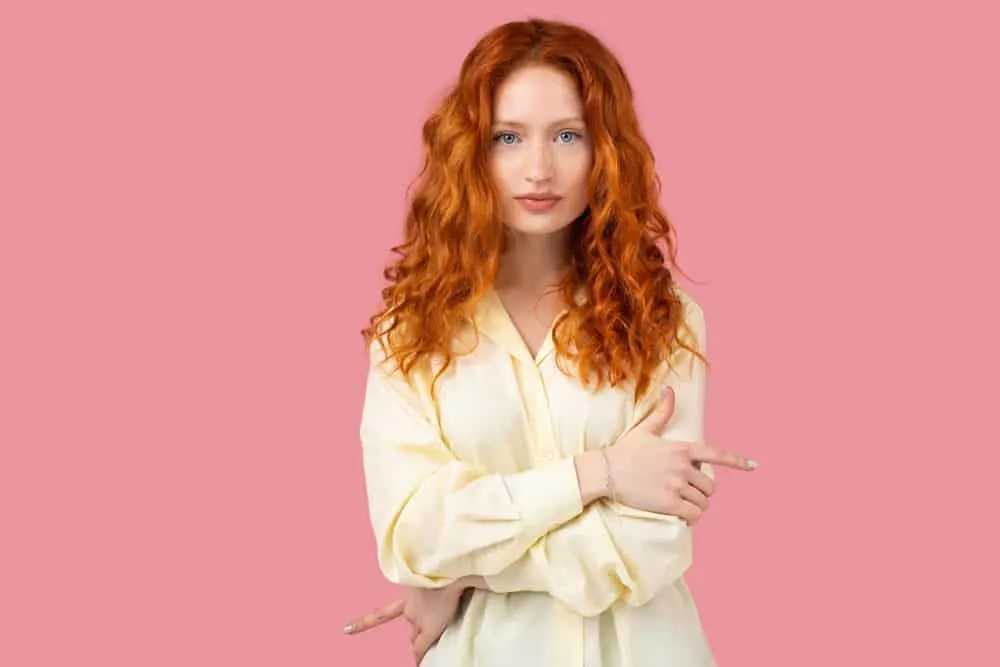 What Are the Benefits of Having 2A Hair?
Now that you know what 2A hair is and what it looks like, we'd like to dive into some of its advantages and disadvantages. By learning the perks of your hair type, you'll be able to get the most out of your wavy locks.
That said, here are some of the best things about having type 2A hair.
Your hair is less likely to be dry – Unlike curly hair, the natural oils produced by your scalp easily lubricate the length of your strands. So, even though wavy hair is typically drier than straight textures, it's less dry than kinky or coily hair.
You have plenty of natural volume – The waves in type 2A hair mean your hair doesn't sit flat against your scalp. This gives you plenty of natural volume and fullness.
You don't have to work hard to get your hair to look great – Because 2A hair is full and lightly textured, it doesn't take much work to get it to look amazing. All you'll have to do is add a little product to your waves, and your hair will be ready to go!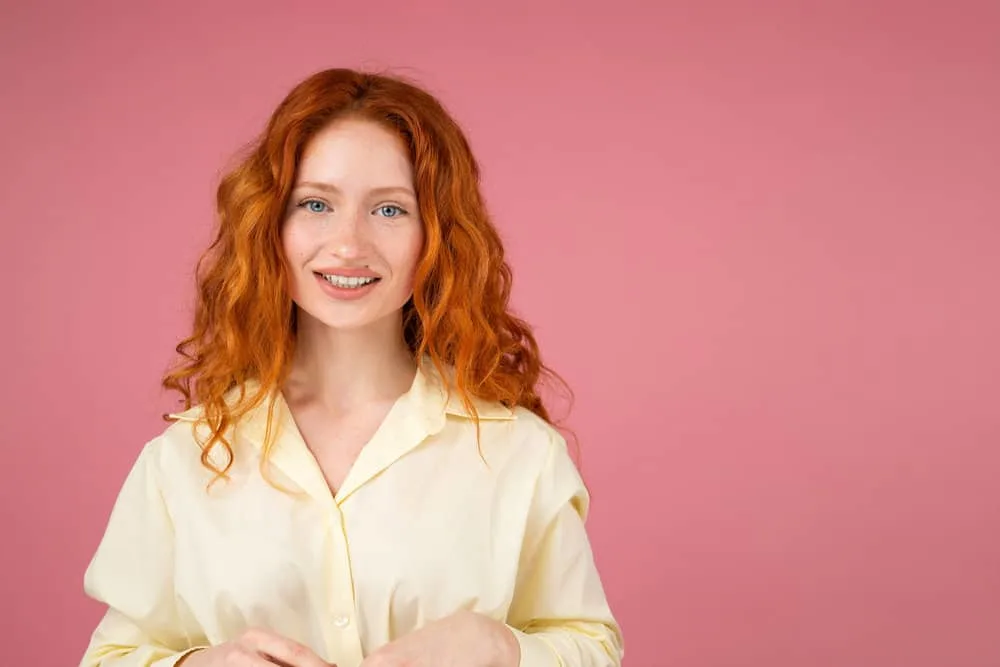 What Are the Challenges to Having 2A Hair?
Although 2A hair has a number of inherent benefits, it also comes with a unique set of difficulties. Understanding your hair is the first step in caring for it, so here are some challenges people with 2A hair face.
Your hair tends to get oily – 2A hair is the greasiest of all the wavy hair types. Although waves and curls prevent oil from traveling down your strands, 2A hair has the least prominent waves. As a result, you may struggle with oily strands.
2A hair can get frizzy – Unlike the other wavy hair types, 2A hair only has a slight wave pattern. That means it can look more like a rat's nest than a beachy, tousled hairdo if it isn't adequately defined.
You may need curl-enhancing products – Although 2A hair has a slight wave, it might not be enough to get the look you want. In order to coax out your waves, you'll have to use products and change how you style your hair. If you air dry your hair without any product, your waves might look messy rather than wavy.
How to Care For 2A Hair
WAVY HAIR ROUTINE (2A/2B Curls) ft. Aussie
So, now that you're familiar with the strengths and weaknesses of 2A hair, the next step is learning what you can do to keep it healthy.
By giving your 2A hair everything it needs, you can avoid some of the difficulties and keep your waves luscious and thriving. We'll dive into the specifics of how to care for type 2A hair below.
Don't Overwash Your Hair
The more moisturized your waves are, the more defined and consistent they will be. Shampoo is extremely drying, so try to wash your hair no more often than two or three times a week.
You can ease into this transition by squeezing in an extra day or two between washes. Even if your hair responds by getting extremely oily at first, don't worry – things will balance out in time.
Shampoo strips away your hair and scalp's natural oils, and your scalp overcompensates for this loss by pumping out even more oil. With time, your scalp will respond to the less frequent shampoo sessions by producing less oil.
When you do wash your hair, keep your attention focused on your scalp rather than your ends. The shampoo will cleanse the mid-lengths and ends of your hair as you rinse.
Reducing the number of times you wash your hair is a significant adjustment for some people.
If you're having a hard time with greasy strands, sprinkle a little dry shampoo onto your roots and gently brush it through your hair. Dry shampoo sucks up excess oils and refreshes your scalp, so you can push wash day back a day or two.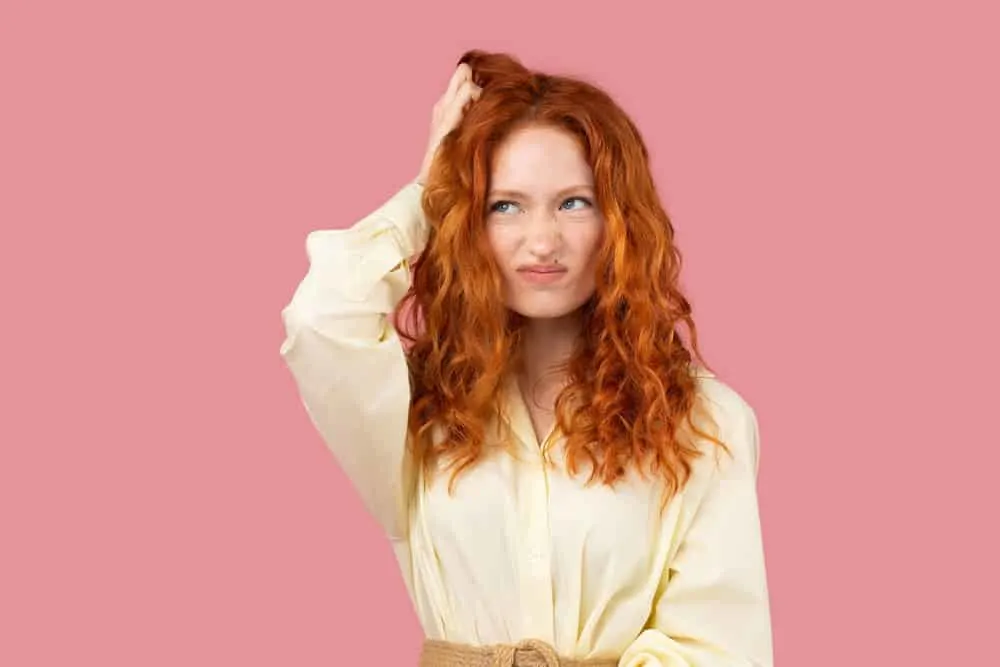 Avoid Drying Ingredients
Even though wavy hair is less likely to be dry than straighter strands, it still needs to be treated gently. Harsh, drying ingredients deplete your locks of moisture and leave your 2A waves looking dry, frizzy, and lifeless.
Avoid ingredients like parabens, alcohols, and sulfates and instead opt for products that are packed with nutrient-rich, nourishing ingredients.
We would like to point out that not all alcohols are bad for your hair.
Fatty alcohols, like cetyl, lauryl, and stearyl, are plant-based emollients. They soften, lubricate, and help detangle your hair rather than dry it out.
Some of the drying alcohols you should try to avoid are:
Ethanol
SD alcohol
Denatured alcohol
Propanol
Propyl alcohol
Isopropyl alcohol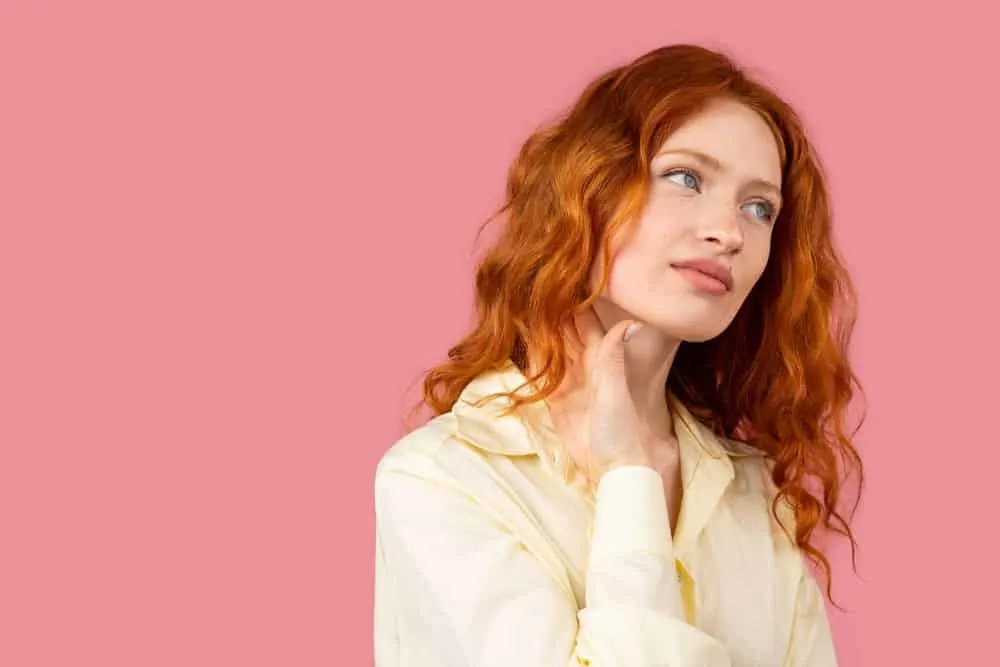 Prioritize Hydration
Your natural waves mean scalp oils may have a little difficulty making their way down your strands, though not as much as curly or coily hair types.
Still, the ends and mid-lengths of your strands may become dry and brittle if you aren't adding moisture back into them. You can do this by deep conditioning your hair at least once a week.
Deep conditioners restore your locks and keep your 2A waves in excellent shape.
Want to amplify the moisturizing effects even more? Sit under a hooded dryer or put on a shower cap after you apply your conditioning treatment. The extra heat will help the conditioner penetrate your strands even more.
Protect Your Hair While You Sleep
It's easy to go to sleep without taking a moment to ensure your hair is properly cared for and protected. However, sleeping incorrectly can lead to major damage. Cotton pillowcases are incredibly drying and suck the moisture straight out of your strands.
Cotton is a relatively harsh material that pulls and tugs at your hair.
It can leave you with friction-related breakage as you toss and turn throughout the night. You can protect your strands by switching to a silk or satin pillowcase.
In addition to being less likely to cause breakage, silk and satin won't wick moisture and oil from your waves. If you find satin pillowcases uncomfortable, you can wear a scarf or bonnet instead.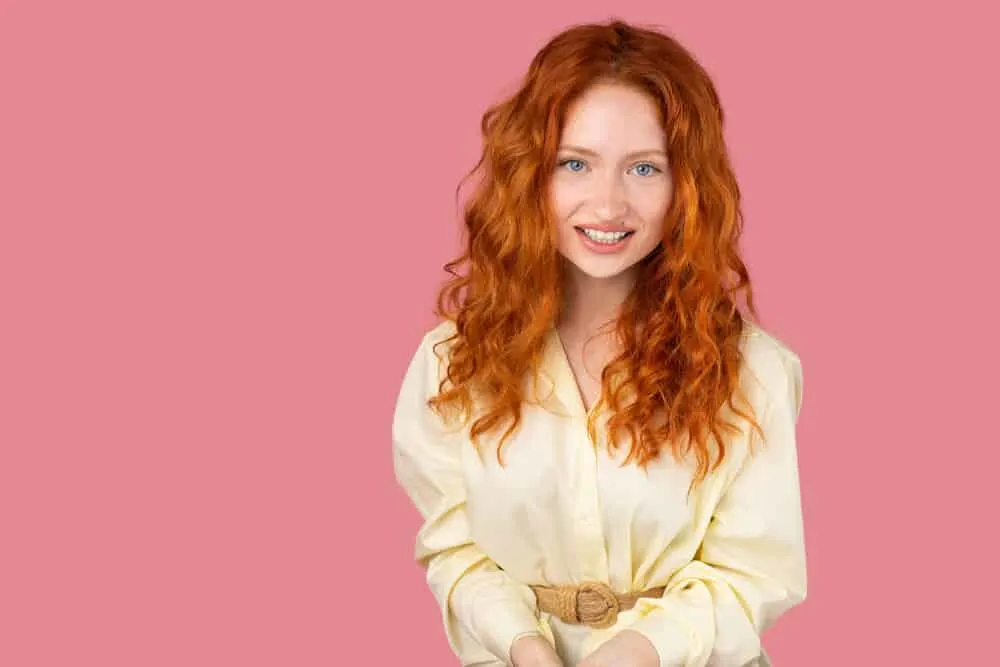 Brush Your Hair Regularly
Regularly brushing your hair helps redistribute the oils produced by your scalp and guides them all the way down to your fragile ends. It can also improve your scalp circulation, relieve symptoms of dandruff, and remove shed hair.
Keep in mind that brushing your hair also comes with risks.
Brushing your hair excessively will lead to an increase in breakage and split ends. So, make sure you're using a gentle boar bristle brush, and limit your brushing sessions to a few minutes each day.
How to Style 2A Hair
When it comes to styling 2A hair, the options are limitless! 2A hair is highly versatile, so you can rock all types of hairstyles, whether they're bone straight or big and curly.
Are you looking for some inspiration? Here are some tips for how to style type 2A hair.
Use Curl Defining Products
The most straightforward way to style 2A hair is to let your natural waves do all the hard work. To start, shampoo and condition your hair like normal.
Then, towel dry and apply a curl-enhancing cream to your damp strands. Pool your hair into your hands and scrunch it as you bring your hair upwards toward your scalp. And that's it!
Blowouts
HOW TO GET THE PERFECT 90'S BLOWOUT AT HOME
Blowouts are an excellent way to straighten 2A hair and give it even more touchable volume. Once you get the hang of it, you'll be tempted to make this your go-to style!
First, apply a heat protectant to damp, freshly washed hair and comb it through. Part your hair into four or more sections and secure them with a hair tie.
Separate a small, one-inch section of hair from the back and brush through it with a round brush or paddle brush. Nestle the bristles into your roots and pull them slightly to create tension.
Point a blowdryer with a concentrator nozzle at the brush on medium or high heat. Slowly pull the brush through to the ends of your hair.
Make sure you keep your hair pulled tautly and the blowdryer pointed down the hair shaft as you make your way through your hair.
Once you reach the ends of your hair, blast the section with cold air to help lock your style in place. Make your way through your hair one section at a time until you've finished your hair.
Try Pin Curls
DIY HOW I PIN CURL MY HAIR | ELLIE KELLY
Pin curls can transform your natural waves into gorgeous, well-defined curls. And the best part? This method is heat-free and won't damage your strands! You can also do your pin curls overnight, so you wake up to a beautiful new style.
If you want to get the look, towel dry freshly washed and conditioned hair. Apply your favorite curl-enhancing mousse and gently detangle your waves.
Separate one thin section of hair and grab it by the ends. Make a small loop and continue rolling your curl upwards until it sits against your scalp.
Secure the curl with a hair clip and repeat the process until you've finished your entire head. Let your hair dry for a few hours or overnight.
Once your hair is dry, carefully remove the pins and comb through them with a wide-tooth comb. Finally, apply a few spritzes of holding spray to help your curls last all day.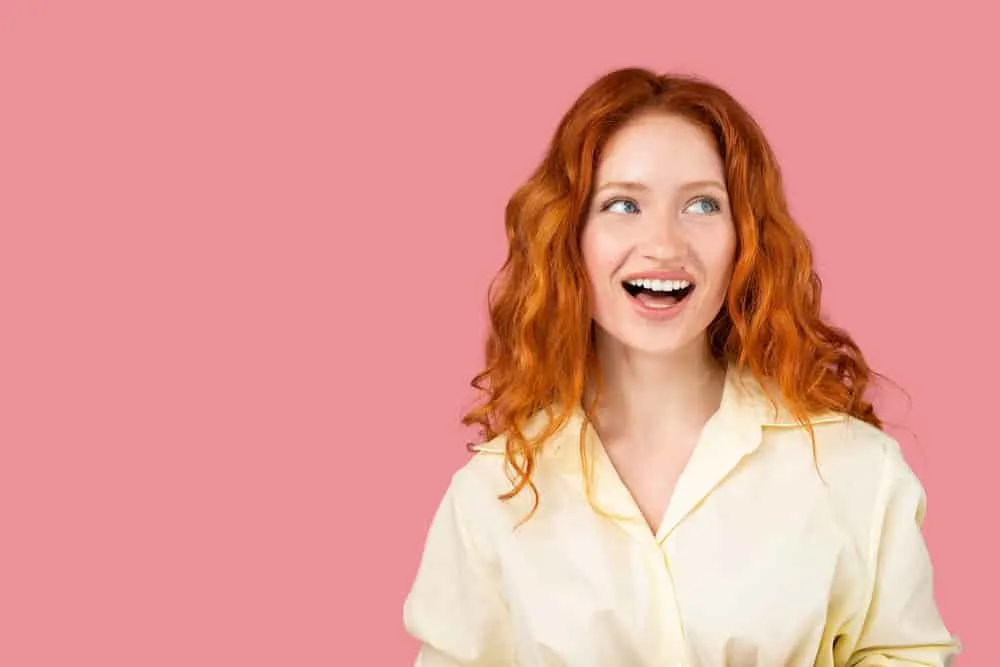 Dos and Don'ts of Caring for 2A Hair
Now that you know the basics of taking care of and styling 2A hair, we'd like to provide you with a list of dos and don'ts. Keep these tips in mind to help ensure your waves stay healthy, defined, and beautiful.
Dos
Do use the smallest amount of product possible and add more as needed.
Do use products that are made for your hair type.
Do use a blowdryer with a diffuser attachment to coax out your natural waves.
Do airdry your waves as often as you can.
Do opt for lightweight hair care and styling products.
Do sprinkle dry shampoo onto your roots to stretch out your wash days.
Do sleep with your hair in braids and twists to accentuate your natural waves.
Don'ts
Don't wash your hair with hot water.
Don't forget to get your hair trimmed regularly.
Don't heat style your hair too often.
Don't touch or play with your hair until it's dry.
Don't forget to apply frizz-blocking products to your hair.
Don't go to bed with wet hair, or you'll wake up with frizzy tangles.
Don't comb or brush your hair while it's wet.
Best Products for 2A Wavy Hair Types
When you have 2A hair, finding the right products can be extremely difficult. While heavy products leave your waves feeling greasy or weighed down, products that are too lightweight aren't able to tame and define your hair.
If you're having a hard time finding the right products, you're in luck! In this section, we'll take a look at some of the best products for 2A waves.
Shea Moisture Curl Mousse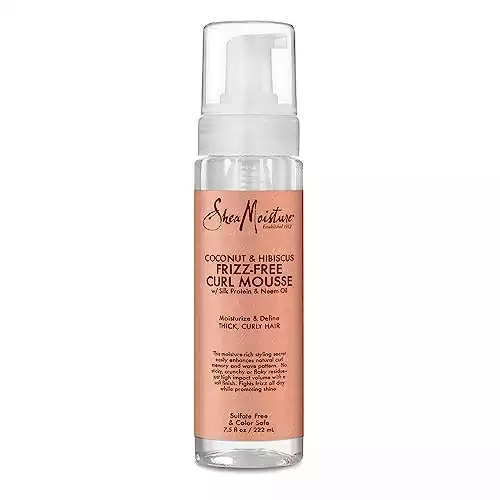 This wholesome, plant-based mousse gently defines, hydrates, and enhances your natural waves.
It's loaded with beneficial botanicals like neem, hibiscus, and silk extracts that give you a lightweight hold without any of the crunch you get from hair gel. Your waves will be soft, shiny, and beautifully defined.
Ingreendients Vegan Daily Conditioner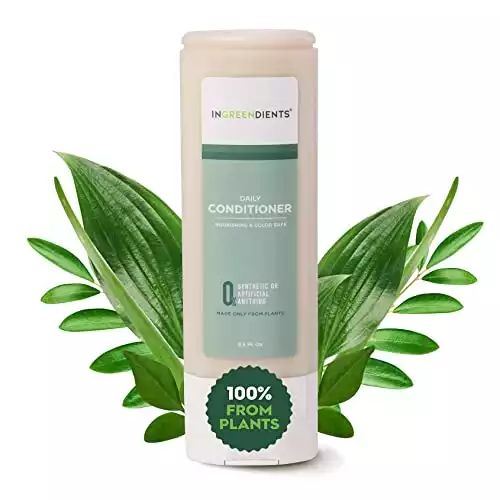 This organic conditioner is perfect for anyone who prefers their products to be environmentally friendly.
It's made entirely from plant-based ingredients like apple cider vinegar, tea tree oil, jojoba, and shea butter. It is also sulfate and silicone-free, so it nourishes your wavy strands without overloading them or stripping them of moisture.
Verb Ghost Oil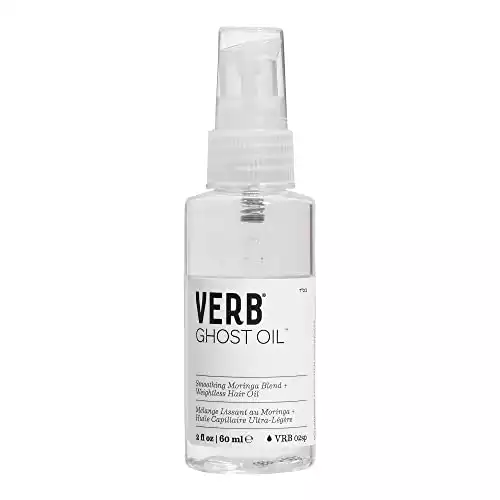 Verb's Ghost Oil is a lightweight blend of oils, plant extracts, and silicones that lock in moisture and leave your hair with some serious shine. It's packed with nourishing ingredients like moringa seed oil, bamboo extract, and hydrolyzed soy protein.
This frizz-busting serum even protects against heat damage and gives your waves plenty of touchable definition without weighing them down.
Paul Mitchell Awapuhi Wild Ginger Texturizing Sea Spray

This texturizing spray adds body and texture to your strands while encouraging natural wave definition. You can spray it onto damp hair for lush waves or spritz it onto dry hair any time your 'do needs more lift and definition.
Keep in mind that sea salt can dry your hair out. Be careful not to use this spray too often, and always follow up with a hydrating leave-in conditioner.
QUIDAD Curl Shaper Bounce Back Reactivating Mist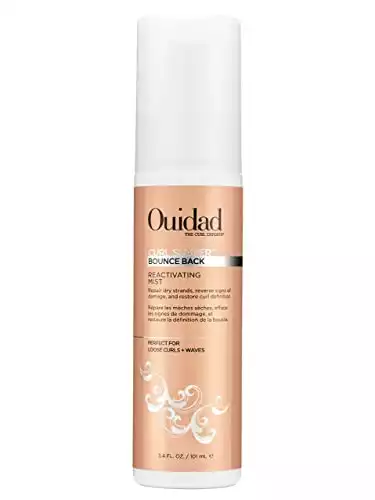 This two-in-one product combines the benefits of a leave-in conditioner with the wave-enhancing properties of a curl definer.
OUIDAD's curl reactivating mist has a number of benefits, including frizz reduction, increased shine, and less breakage. Unlike heavy creams and gels, it won't leave your waves looking greasy or crunchy.
So there you have it! Like all the other hair types, type 2A hair has strengths and weaknesses. But once you get the hang of caring for it, you'll fall in love with your natural waves. We hope this article has helped explain what 2A hair is and answered all of your questions about it.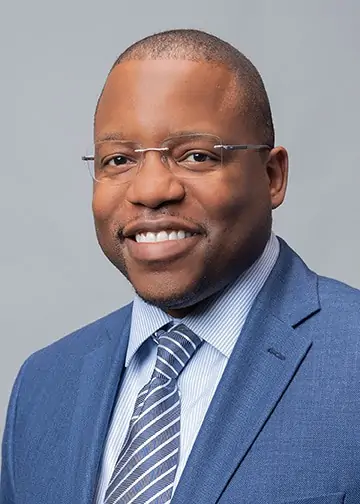 Kenneth Byrd holds a BS in Accounting and Management Information Systems and an MBA from the University of Alabama at Birmingham. With over 15 years of experience, Kenneth has been dedicated to hair care since 2008, when he co-founded Curl Centric® and Natural Hair Box alongside his wife. As a team, they promote healthy hair care practices through their comprehensive platform, Curl Centric. Curl Centric is a website operated by a husband and wife team that encourages healthy hair care. At Curl Centric, we aim to help our readers take control of their hair care journey and make good decisions about products, hairstyles, and maintenance techniques. We also have strict editorial integrity; here's an explanation of our editorial guidelines and how we make money.