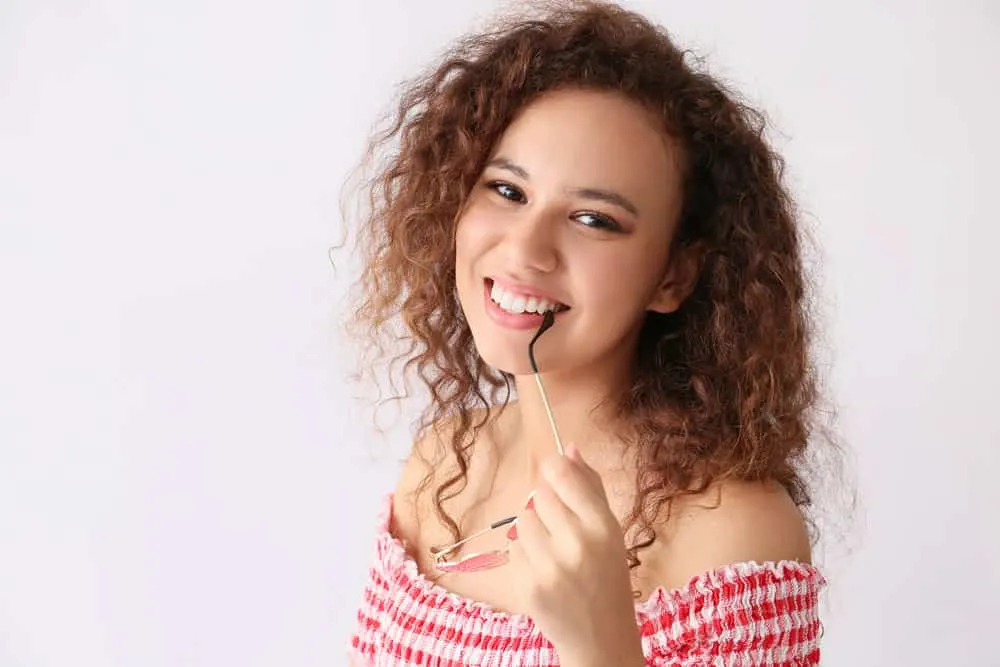 What is 3B hair? There are so many hair types out there that it can be difficult to keep track of them all. But don't worry – in this article, we're going to school you on this hair type and how to take care of a 3B curl pattern.
We'll also discuss what products to use, how to style it, and much more. So, read on for all the information you need to know about 3B hair!
What Is 3B Hair?
3B hair is a hair type with a defined curl pattern. It is the second most curly hair type in Andre Walker's type 3 category. So, on the surface, 3B hair strands are curly rather than straight, wavy, coily or kinky.
Although, to fully understand what 3B hair is, you need to know all the hair types and where they came from. Andre Walker, a celebrity hairstylist, is credited with creating the most widely used hair type classification system.
It includes 4 main hair types: Type 1 (straight), Type 2 (wavy), Type 3 (curly), and Type 4 (coily). Within each primary hair type are subcategories (A, B, and C).
A will always be the least textured, and C will always be the most textured.
Here are all the hair types from the system:
Type 1 (Straight) Hair (1A, 1B, and 1C)
Type 2 (Wavy) Hair (2A, 2B, and 2C)
Type 3 (Curly) Hair (3A, 3B, and 3C)
Type 4 (Coily) Hair (4A, 4B, and 4C)
As you can see, type 3 hair is wavy, and the category is further divided into 3A, 3B, and 3C hair, which 3A being the least curly, 3C being the curliest, and 3B hair being in the middle. It's moderately curly hair that has a lot of body and volume but can be dry and frizzy.
Now that we've cleared that up, it's time to learn more about 3B hair.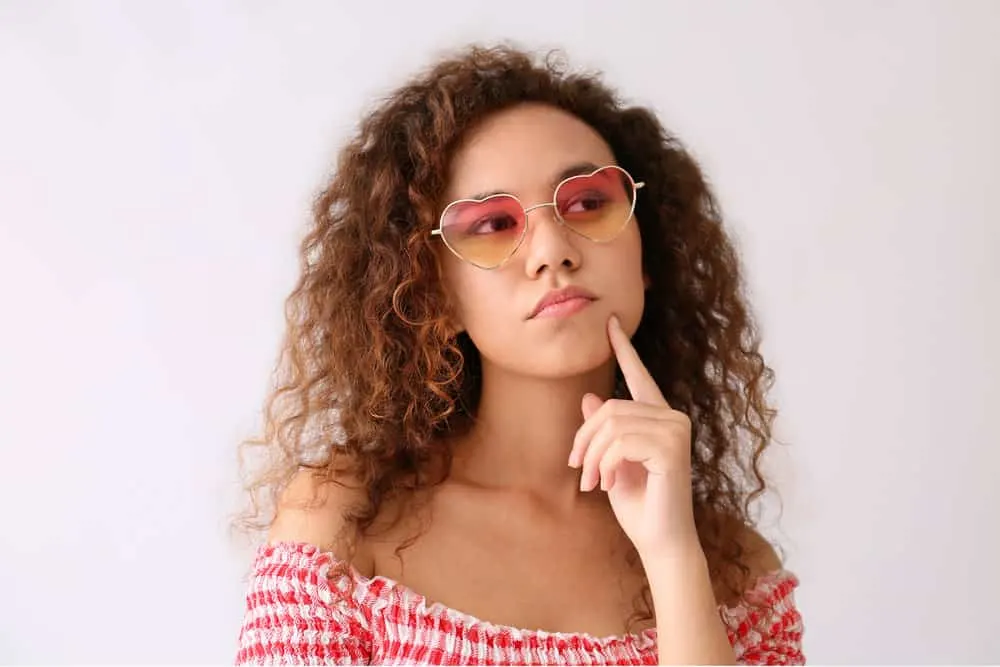 What Does 3B Hair Look Like?
When it comes to their physical makeup, 3B curls have a circumference comparable to a Sharpie marker. The strands are coily and springy, but not exactly tight. When 3B hair is left to its own devices, it forms a giant lion's mane of curls.
What Are the Benefits of Having 3B Hair?
3B hair comes with its own set of unique benefits, and we'll highlight those here. It's time for a little bit of 3B hair appreciation!
It's easy to style. Despite its reputation for being unruly, 3B hair is quite easy to style. The curls give your hair a lot of built-in volume and texture, so you can just scrunch it up with some product and be on your way.
It's versatile. 3B hair can be worn in a variety of styles – curly, wavy, straight; you name it. And because the curls are on the looser side, they're easy to manipulate into different shapes.
It's voluminous. 3B curlies get to rock hairstyles with a ton of oomph without much effort due to the natural volume 3B curls have.
It's got hang time. Unlike curlier hair types, 3B hair has some hang time once it grows out. This is because it doesn't have much natural shrinkage, unlike super curly hair types (like 4B and 4C).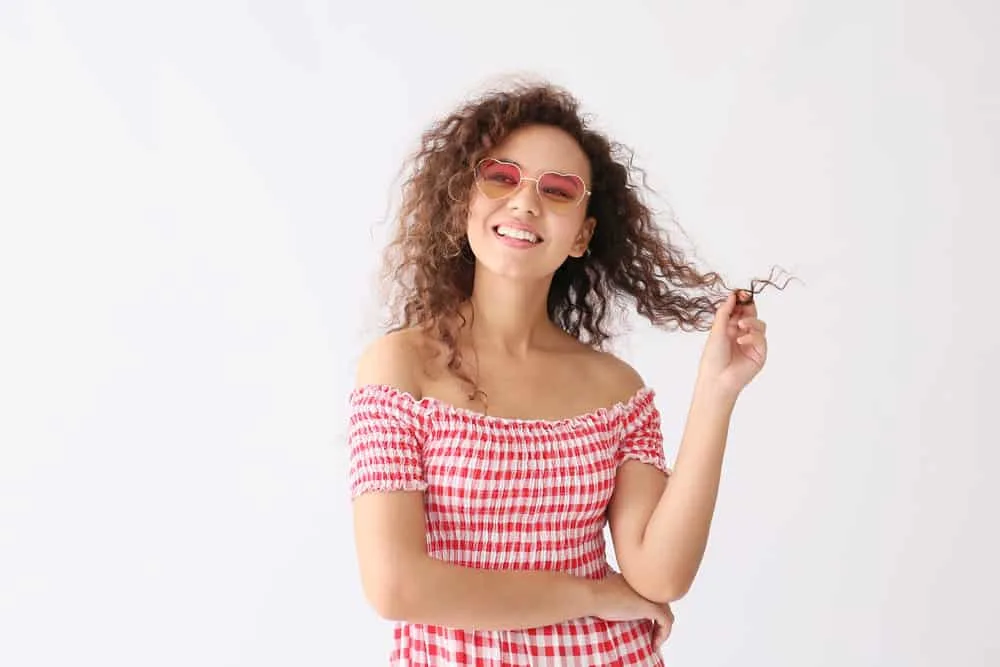 What Are the Challenges of Having 3B Hair?
Of course, no hair type is perfect, and 3B hair comes with its challenges. Here are a few things to keep in mind if you have this hair type:
It can be frizzy. One of the biggest downfalls of having 3B hair is that it can be prone to frizz. This is because the curls are looser and have less definition, so they can quickly turn into a frizzy mess if they're not properly taken care of.
It can be dry. 3B hair is also susceptible to dryness because the curls' structure makes it difficult for the scalp's natural oils to reach the ends of your hair. If you're not careful, this can lead to split ends and breakage over time.
It can be difficult to manage. 3B hair can be a handful. That's especially true if your 3B curls are new to you. With all the frizziness and volume, getting your curls to do what you want can be tricky.
How to Care For 3B Hair
Curly Hair Routine 3b 3c| How to get definition and volume
Most people know that curly hair needs special care. The problem is, not everyone knows how to take care of their curls properly. This can lead to dryness, frizziness, and breakage. To help you out, here are our top tips for taking care of 3B hair:
Deep Condition Regularly
One of the best things you can do for your 3B curls is to deep condition them regularly. This will help to hydrate and nourish your strands, and it will also help to reduce frizz. In most cases, it's best to deep condition your hair at least a couple of times per month, but you should choose a frequency that works for you.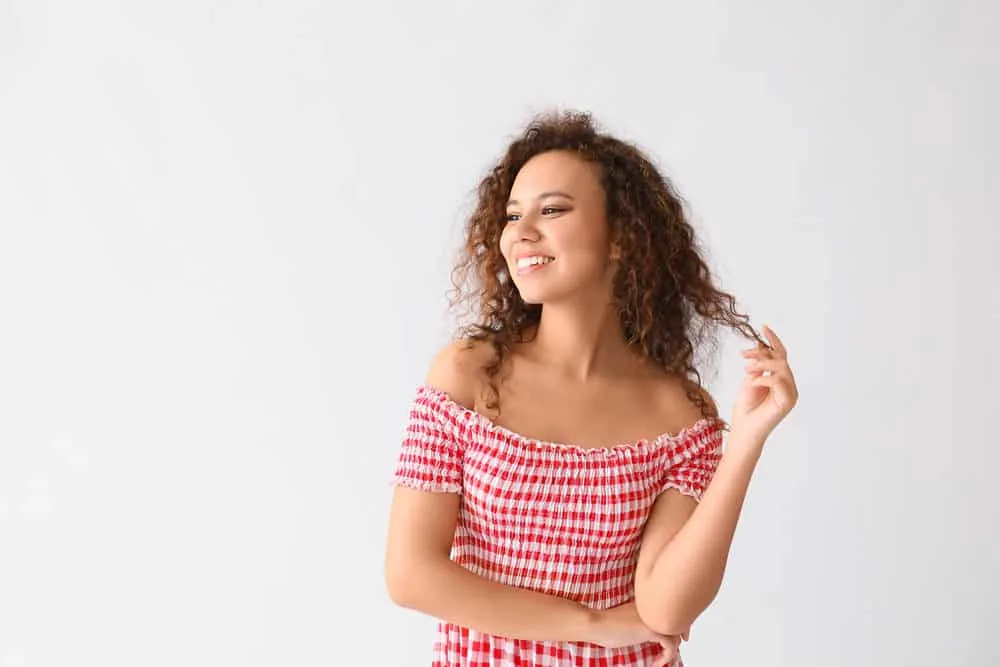 Use a Protein Treatment Now and Again
Another great way to care for your 3B curls is to use a protein treatment. This will help to strengthen your strands and prevent breakage.
You can use a protein treatment once a month or as needed. Too many protein treatments can be counterproductive, leaving you with crunchy strands that are more susceptible to breakage, so be sure not to overdo it.
Choose 3B-Friendly Hair Products
When it comes to finding the right products for your 3B curls, there are a few things you'll want to keep in mind. For starters, you'll want to ensure that you're using products designed for curly hair.
These products will typically be more hydrating and less likely to cause frizz.
If your hair is on the drier side, you may want to use a heavier cream or oil to help hydrate your strands. Those with 3B hair don't tend to have oily scalps, but if you're in the minority, reach for lightweight products.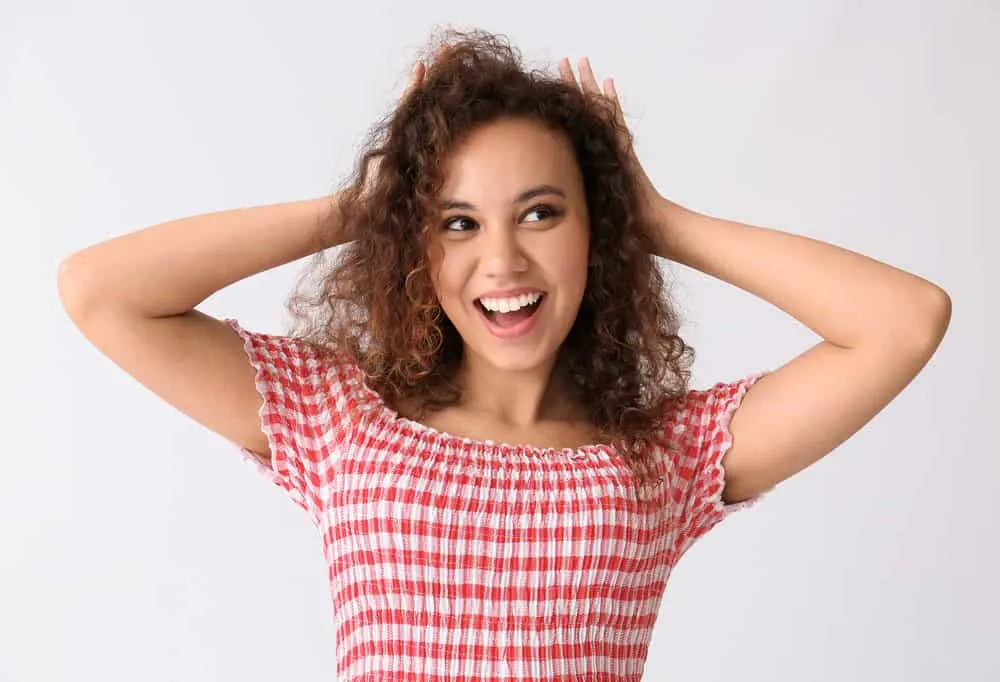 Be Gentle When Styling
When styling your 3B curls, it's important to be gentle. This means minimizing heat, using a wide-tooth comb to detangle, and being careful not to yank on your strands. It's also important to opt for styles that work with your texture rather than against it.
Try Low-Manipulation Styles
When choosing styles for your 3B hair, opt for low-manipulation options, meaning styles that don't require much pulling or tugging at your strands. Low-manipulation styles are often quick and easy to install, and don't put your hair through the wringer.
Be Careful with Heat Styling
Heat styling can be tough on your 3B curls. If you choose to use heat, be sure to use a heat protectant and style it at a lower temperature. Additionally, it's best to avoid heat styling whenever possible to prevent damage.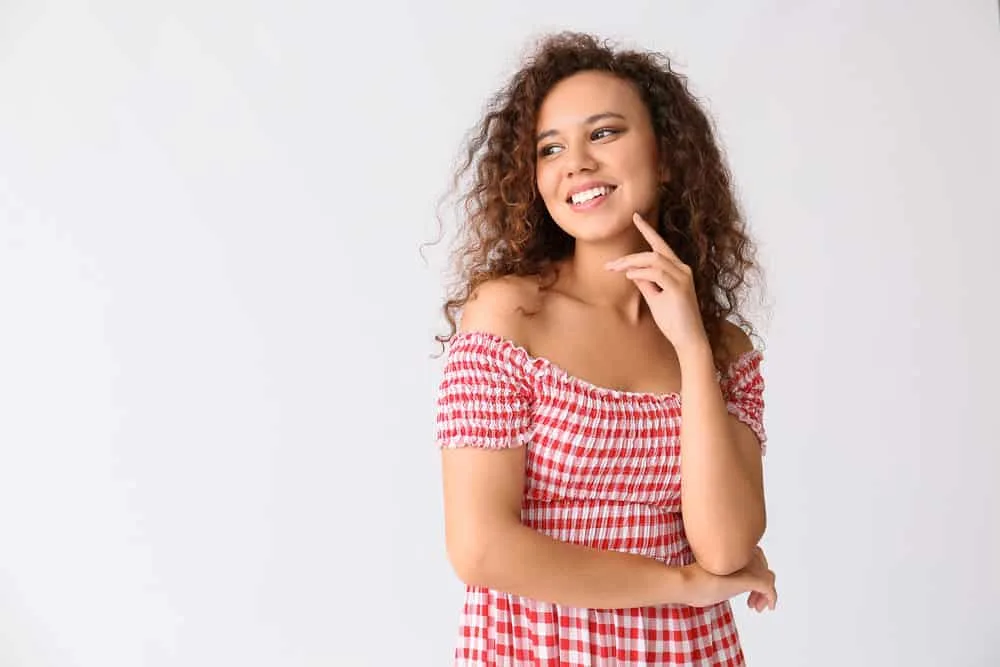 Trim Your Ends Regularly
Split ends are a curly girl's worst nightmare. They can lead to frizz, tangles, and breakage. The best way to avoid split ends is to trim your hair regularly.
This doesn't mean you have to go all-out with a big chop every few weeks, but getting a trim of about 1/4 an inch every 6-8 weeks can make a big difference.
Use a Gentle Shampoo
Last but not least, be sure to use a gentle shampoo when cleansing your 3B curls. Avoid shampoos with harsh sulfates and opt instead for sulfate-free cleansers. They clean your hair without stripping away your strands' natural oils needed to stay healthy.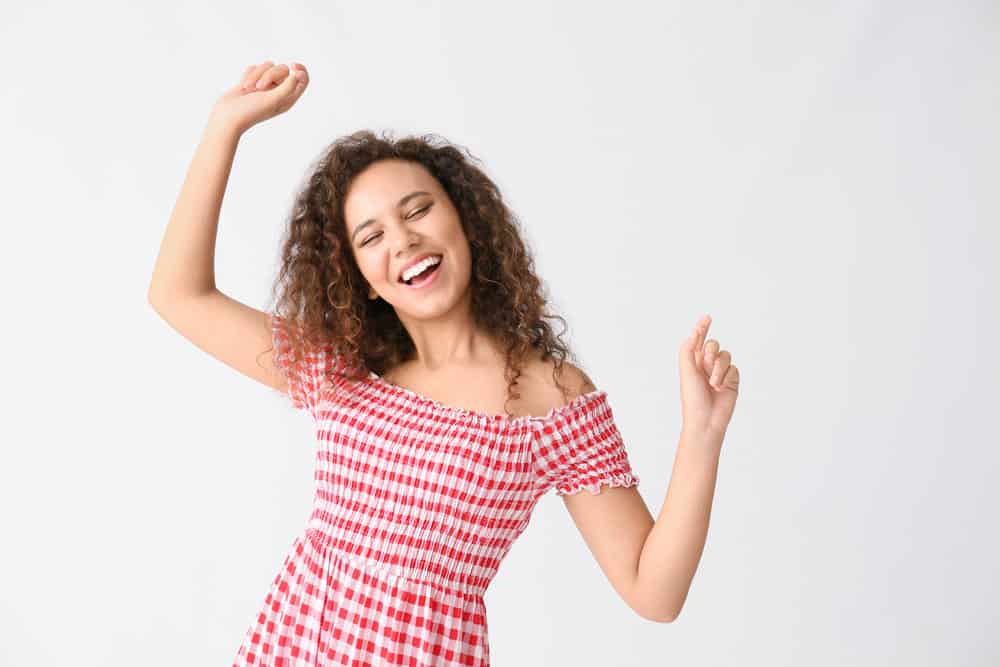 How to Style 3B Hair
There are endless possibilities when it comes to styling 3B hair. Whether you want to wear your curls naturally or go against the grain with some wavy or straight styles, we've got you covered. Here are a few of our favorite 3B hairstyles:
Wash and Go
CURRENT CURLY HAIR ROUTINE 2020 | WASH N GO | 3B/3C CURLS | TIARA ANALYSE
The wash-and-go is the perfect go-to style for most with 3B hair. It's quick, easy, and low-maintenance. To achieve this look, simply wash and condition your hair as usual. Then, apply a leave-in conditioner or styling cream and allow your hair to air dry.
Braid Out
Braid-Out Tutorial ONE PRODUCT ONLY 3A/3B
The braid-out is a classic 3B hairstyle that can be worn in numerous ways. To achieve this look, start by washing and conditioning your hair.
Then, apply a leave-in conditioner or styling cream and divide your hair into sections.
Next, braid each section from roots to ends and allow your hair to air dry. Once your hair is dry, unbraid the sections and style as desired. The larger your braids are, the looser your curls will be.
Twist Out
Perfect Twist Out Tutorial 2021 | NO FRIZZ OR SHRINKAGE!!! Type 3B/3C Hair
The twist-out is another great option for those with 3B hair. This style can be worn in several ways, from loose and beachy to tight and defined. To achieve this look, start by washing and conditioning your hair as usual.
Then, slather on a detangler, leave-in, and styler.
Next, divide your hair into sections and twist each section. You can use a product like a curl cream or gel to help define your twists.
Once your hair is fully twisted, allow it to air dry or diffuse it on low heat. When your hair is completely dry, untwist the sections and style as usual.
Half-Up Half Down
HALF UP HALF DOWN W/ CLIP INS!!
This classic style can be dressed up or down. To achieve this look, start with clean, dry, defined curls (like a wash n' go or twist-out).
Use your hands or the straight end of a rat-tail comb to divide your hair into two sections – one above and one below – and secure them both with an elastic.
Apply some gel or pomade around your front hairline to tame frizz, and then brush the top portion of your hair backward. Then, take the top half of your hair and brush it into a ponytail.
Finish up the style by releasing the bottom half and styling it as you see fit.
You can scrunch in some product to revive your curls, twist a few sections of hair around your fingers, or otherwise style your curls to your liking.
Two-Strand Twists
Two Strand Twists| 3b/3c Hair Type
The best thing about two-strand twists is that they protect your ends while giving your hair a chance to grow. If you have 3B hair, you can achieve this style by using a leave-in conditioner and twisting your damp hair into small sections. You can also use a gel or pomade to give your twists definition and hold.
Crown Braid
Crown Braid Tutorial on Natural Hair
This is a great way to keep your hair out of your face while looking ultra chic. It's easy to do; just follow these steps: Start with clean, dry, and styled hair. Divide your hair into two sections – one on each side.
Braid each section of hair, starting from the top of your head and working your way down. If you have shorter hair, it's best to do cornrows. If you have longer hair, you can do three strand plaits.
Once you reach the end of each braid, secure it with a clear elastic, then cross both braids over the top of your head. Secure them with another clear elastic or bobby pins. If you have any flyaways, use some gel or hairspray to tame them.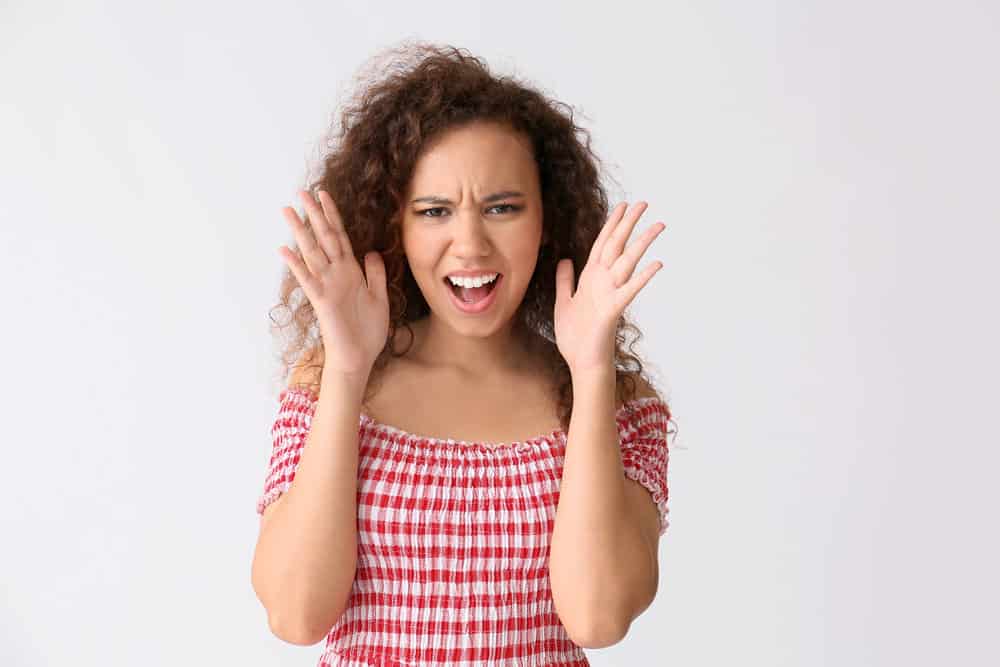 Dos and Don'ts of Caring for 3B Hair
Caring for 3B hair can be challenging, but it's doable with the right products and techniques. Here are some things to keep in mind:
Do
Use a shampoo and conditioner designed for curly hair to hydrate and nourish your curls.
Be gentle with your hair. Curly hair is more prone to breakage, so avoid being too rough when styling or shampooing.
Invest in a quality deep conditioner. Deep conditioning will help to keep your curls moisturized and healthy.
Use a diffuser when drying your hair. This will help to minimize frizz and maintain the shape of your curls.
Be patient with your hair. Curly hair can take a long time to air dry, so plan ahead and give yourself plenty of time.
Experiment with different products. What works for one person might not work for you, so it's essential to find what products work best for your hair.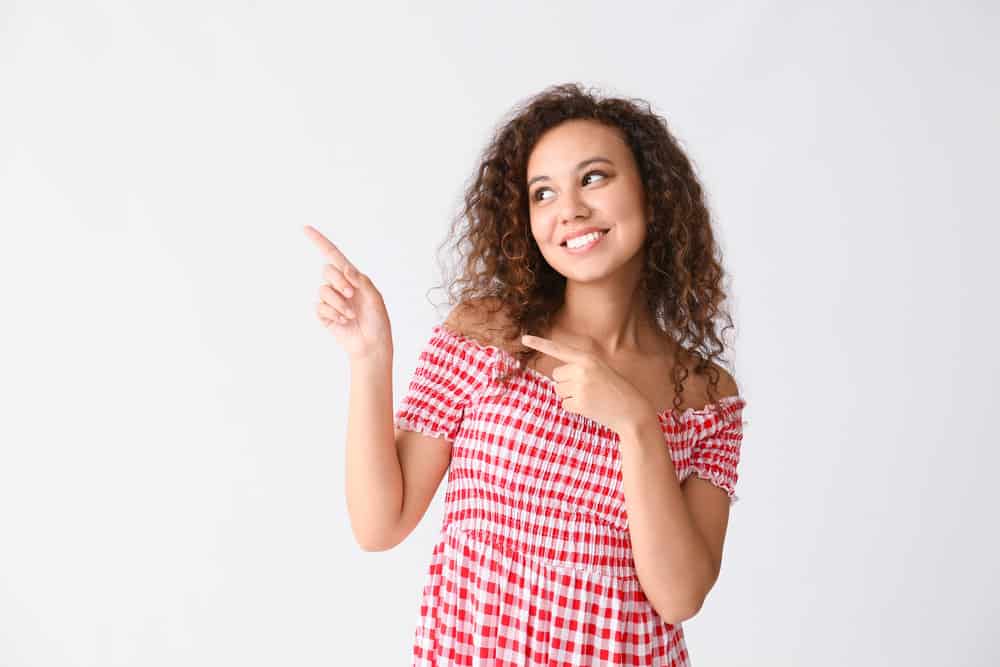 Don't
Shampoo too often. Curly hair doesn't need to be shampooed as often as straight hair. Over-shampooing can strip your hair of its natural oils and cause it to become dry and frizzy.
Use heat styling tools too often. Heat can damage your hair, so try to air dry or diffuse your hair whenever possible.
Skip the conditioner. Conditioner is essential to any haircare routine, but it's especially important for curly hair. Curly hair is often dry and frizzy, so a good conditioner will help to hydrate and tame your locks.
Be afraid to experiment. There are a lot of products out there, so don't be scared to try new things. You might be surprised at what works for your hair.
Best Products for 3B Hair
Is your curly hair product stash non-existent? Or maybe you're using the wrong products for your hair type. Either way, it's time to invest in good-quality haircare products. Here are some of our favorites:
For Washing and Conditioning
SheaMoisture Curl & Shine Shampoo – This shampoo is designed to gently cleanse and hydrate curly hair. It contains coconut oil and protein to nourish your scalp and curls as it washes away impurities.
SheaMoisture Curl & Shine Conditioner – This conditioner adds shine and definition to curly hair. It's got silk protein and coconut oil to transform and strengthen weak, dry strands.
For Styling
For Protection
Caring for 3B hair can be difficult if you don't know how to treat it. But with the products and care tips we've presented in this article, you can achieve beautiful, healthy curls.
We encourage you to give some of our favorite products and styles for 3B hair a try for easy hair styling days galore. We hope you enjoyed reading this article and learned something new about taking care of your 3B curls.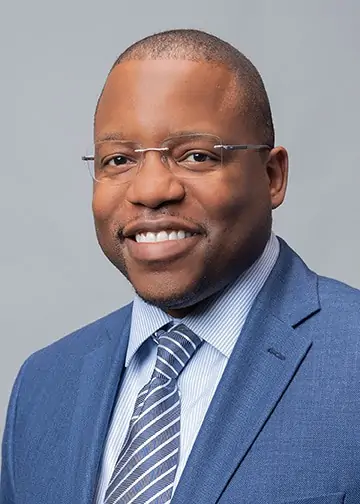 Kenneth Byrd holds a BS in Accounting and Management Information Systems and an MBA from the University of Alabama at Birmingham. With over 15 years of experience, Kenneth has been dedicated to hair care since 2008, when he co-founded Curl Centric® and Natural Hair Box alongside his wife. As a team, they promote healthy hair care practices through their comprehensive platform, Curl Centric. Curl Centric is a website operated by a husband and wife team that encourages healthy hair care. At Curl Centric, we aim to help our readers take control of their hair care journey and make good decisions about products, hairstyles, and maintenance techniques. We also have strict editorial integrity; here's an explanation of our editorial guidelines and how we make money.