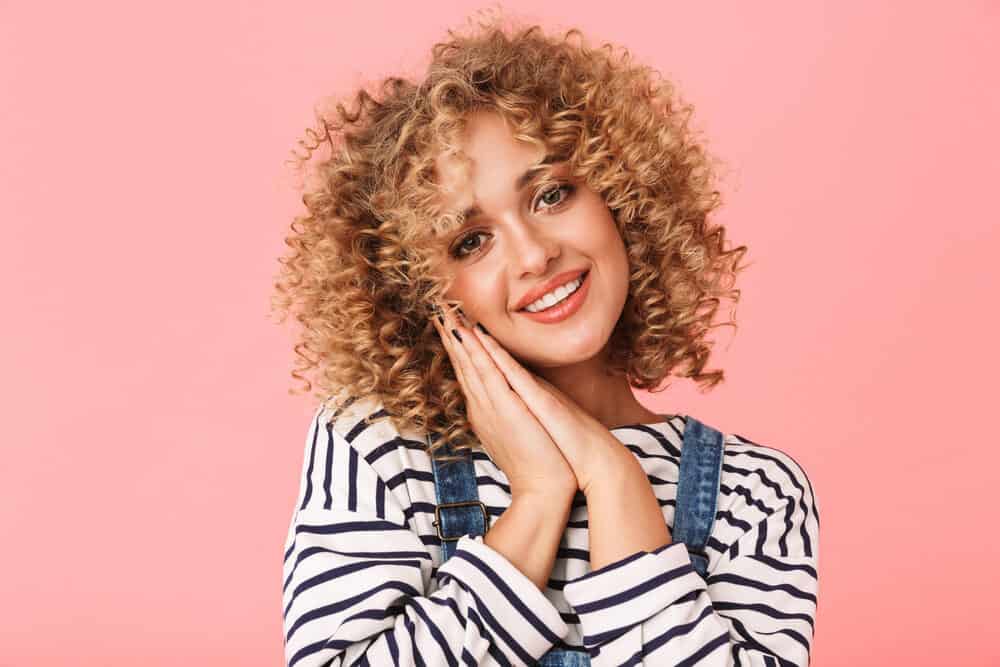 The right haircut makes all the difference, and if you're a Curly Girl, a DevaCut (Deva Cut) is one of the best cuts available to you. Whether you're totally new to the DevaCut or just curious about how the technique is done, this article is for you.
We'll tell you what the DevaCut cut is, give you step-by-step instructions for how to do it at home, and much more. Let's get right into it!
What Is a Deva Cut?
Not too long ago, it was nearly impossible to find people who knew how to cut curly hair, and typical haircutting techniques just didn't work well on curls. However, then the DevaCut was created by Lorraine Massey, Co-Owner of the Devachan salon.
A DevaCut is a dry hair cut created especially for curly girls. The haircut involves cutting the hair curl-by-curl (e.g., sculpted curl by curl). The Deva Cut focuses on framing the face and ensuring that every curl looks its best.
People love the cut because it accentuates their curls, compliments their facial structure, and looks great as it grows out.
It's important to know that the DevaCut is extremely versatile. No matter what length your hair is, the DevaCut can work for you. The cut can also be altered to suit your personal style with the use of bangs, added volume in specific sections, and more.
The DevaCut is a bit on the expensive side, given that it requires much more time than a traditional haircut. Cutting one curl at a time can take two hours or longer, depending on the size of each of your curls, the density of your hair, and the size of your head.
Note: The DevaCut is for people who have curly, coily, or wavy hair. The cut is not meant for ladies with straight hair. Lorraine Massey is also the author of Curly Girl Handbook, a popular book for creating curly hair regimens referred to as the curly girl method (read this article).
DEVACUT On 3B/3C CURLY HAIR | TRANSFORMATION | BEFORE & AFTER
How to Do a Deva Cut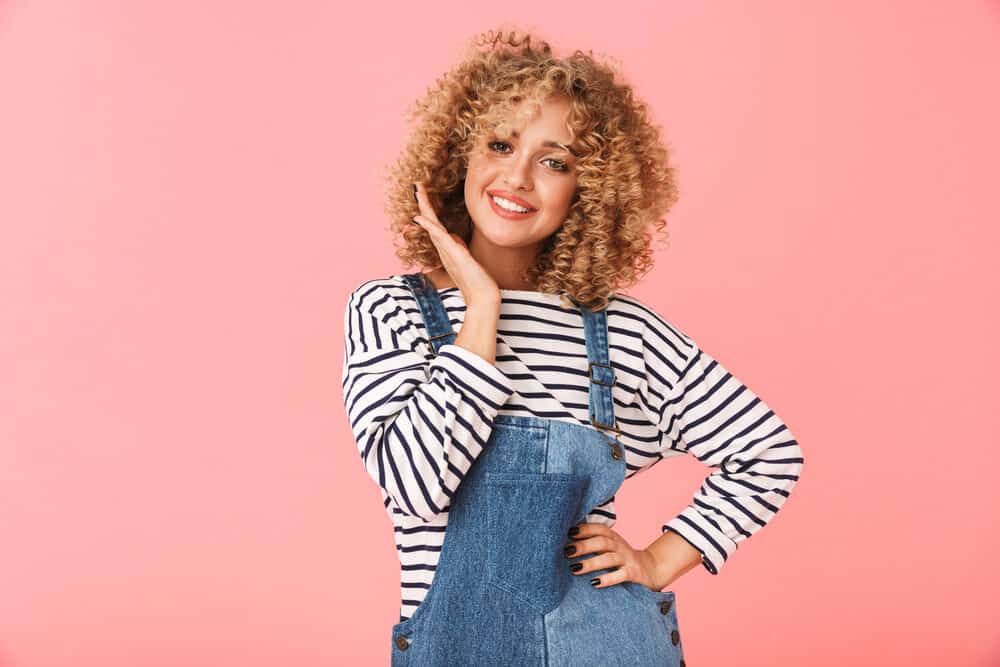 The DevaCut is best done in a salon (e.g., devachan salons) by a specially trained DevaChan professional. However, considering that the cut is expensive, it's understandable that you'd want to know how to do the cut at home.
Having prior knowledge about the cut also enables you to check whether your stylist really knows the DevaCut technique, since it requires strict and extensive training.
In this section, we will tell you exactly how to do a deva cut, including the materials, preparation steps, deva styling products, and more.
We will also include video references so you can see a DevaCut in action.
Gather Your Materials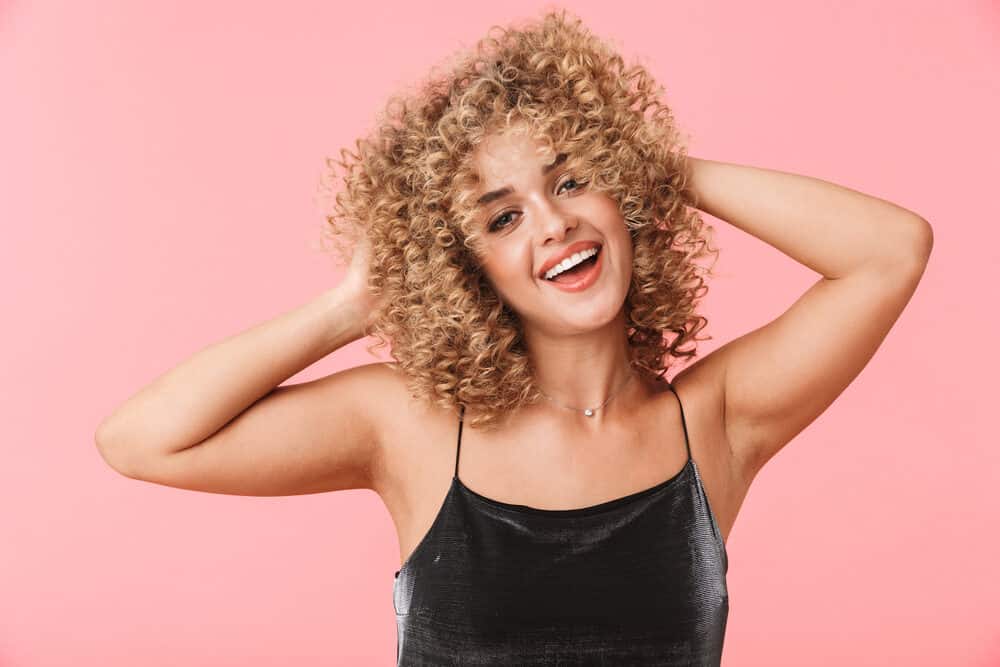 The first step when doing a DevaCut is to gather the materials you'll need throughout the process. To ensure that your DevaCut goes off without a hitch, pick up the following materials:
Hair cutting shears
Rattail comb
Alligator clips
Wide-tooth comb
Conditioner
Shampoo
Leave-in conditioner
Styling cream
Prepare Your Natural Hair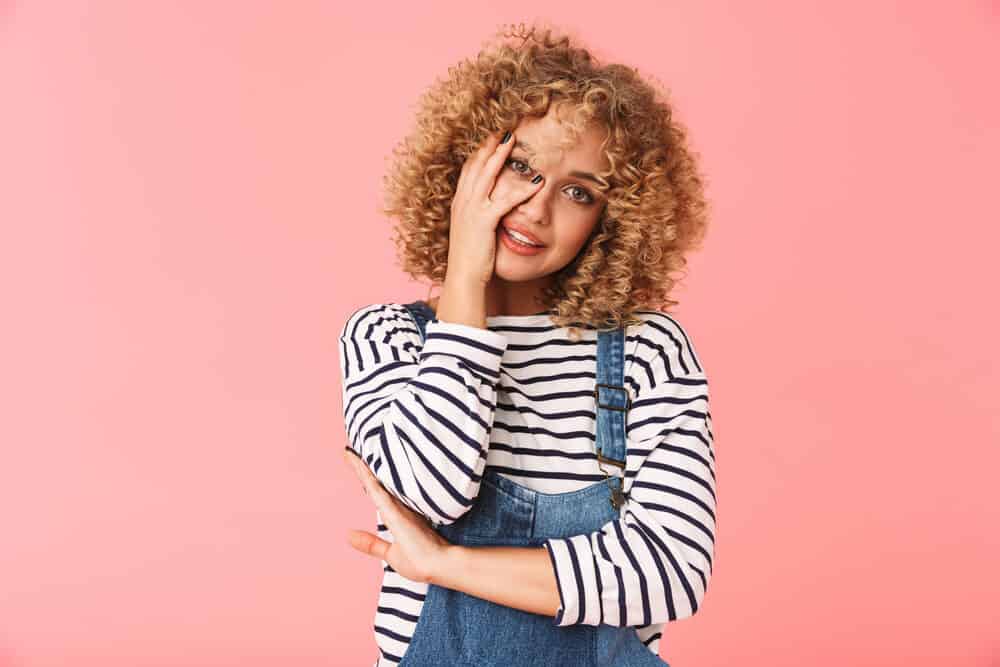 To get the best DevaCut, your hair should be dry and in a wash n' go. It's important to do this because it allows you or your stylist to see how the hairstyle will turn out during the cutting process.
Before you arrive for your appointment or get started cutting your hair, you should ensure that your hair is adequately prepared. To prep your natural hair for a DevaCut, follow the below instructions:
Shampoo your hair. Doing a DevaCut on unwashed hair that's caked in buildup is a recipe for disaster. So, we urge you to take the time to wash your hair with a sulfate-free shampoo to get rid of any debris before you get started.
Condition your hair. Follow up the shampooing session with conditioner to bring the moisture back into your hair. We recommend using a conditioner with nourishing ingredients and oils. If your hair is normally dry, deep condition instead. Follow the instructions on the deep conditioner bottle for the best results. Detangle your hair with a wide-toothed comb while the conditioner or deep conditioner is sitting on your hair (click here to more about deep conditioning).
Style your hair in a wash n' go. Once you're done conditioning your hair, add your leave-in conditioner and a light styler. If you use super hold gels or any other heavy products, they could compromise your curl pattern and affect your results.
Allow your hair to air-dry. If you'd like to speed up the process a bit, you can blow-dry it on low heat with a diffuser attachment. However, we recommend cutting the hair dry. Cutting deva cut hairstyles on wet hair often leads to misjudged hair length and other common mistakes while cutting curly hair.
Now that you have prepped your hair, you are ready to begin the cutting process.
Do the DevaCut
My First DevaCut at DevaChan Salon in NYC!
It's time for the fun part – doing the DevaCut! Below, you'll find step-by-step instructions for cutting your hair the Deva way.
Gently separate your curls into 4 sections. You can make more than four sections if you have a lot of hair or if you believe it will make the process easier.
Use an alligator clip to clip each section out of the way.
Unclip one of the back sections and use your fingers to separate out a small horizontal section.
Determine how much hair you'd like to cut off. The choice is yours. Just make sure that you're cutting the same amount of hair off all over (unless, of course, you would like bangs or dramatic layers).
Choose a curl in the horizontal section that you just made, smooth it down a bit with your thumb and forefinger, and then cut straight across. Put the curl to the side so that you won't cut that one again.
Make another horizontal section immediately above the first horizontal section and repeat step five.
Continue steps 5 and 6 all over your head. When you get to the crown of your head, smooth the curls upward before you cut.
MY FIRST DEVA CUT EXPERIENCE | 3C/4A Hair
Here is a YouTube video of a professional stylist doing a DevaCut on someone with type 3 curls. If you have Type 4 curls, watch this video of a professional DevaCut on Type 4 hair.
Deva Cut: Natural Hair Tips
Curly Hair Tips from My First Deva Cut!
Now that we've gotten through the step-by-step instructions for the DevaCut, we'd like to finish off this article by giving you some actionable tips you can use throughout the process.
Give yourself enough time. Rushing through the cutting process increases the probability of mistakes. Know that it could take several hours for you to do a DevaCut on yourself. Consider blocking off half of your day to get the cut done.
Be realistic in your expectations. We all have our hair crushes, but it's important to keep in mind that your DevaCut may not end up looking like theirs. Everyone's hair is different, and we recommend that you keep that in mind to reduce the chances of disappointment.
Cut a little at a time. You can cut more hair, but you can't reattach hair you've already cut. So, start off cutting a little less than what you think you should cut. By doing so, you will reduce the likelihood that you will cut off too much.
Don't skip prep. Preparing your hair (washing, conditioning, defining) will ensure that your curls are in the best condition for the cutting session. If you skip prep, your curls will not be defined, and your DevaCut will be more difficult to complete.
Don't comb your hair. We recommend not combing your hair during the DevaCut process because it can stretch out your curl pattern and make your hair frizzy. Doing a DevaCut on undefined, frizzy curls could negatively affect your results.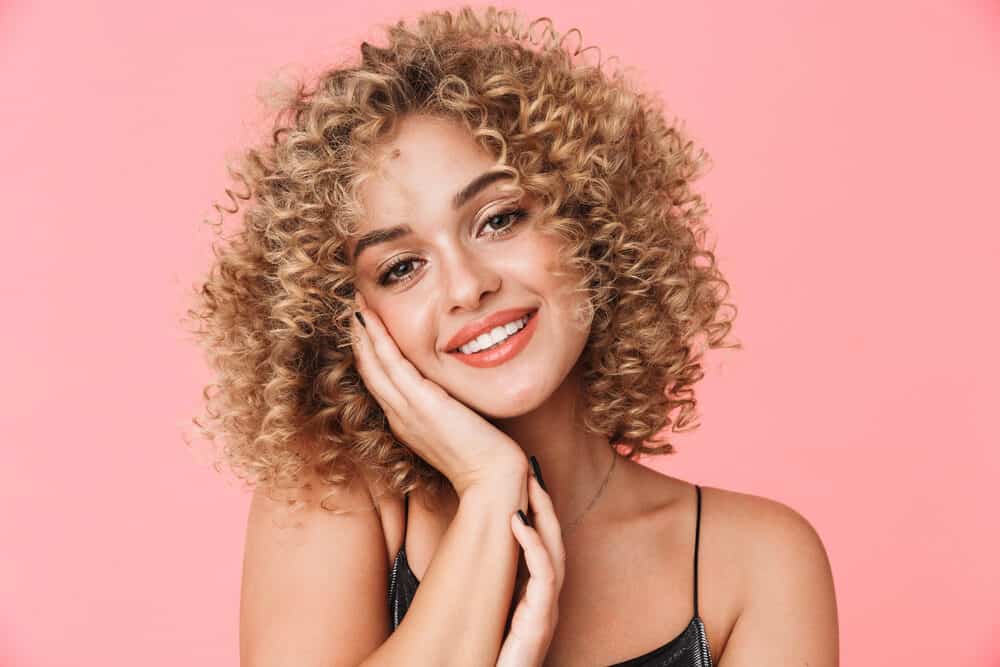 Conclusion
Now you know what a DevaCut is, how to do it, and some tips to help you through the process. If you make a mistake while cutting your hair home, read this article on how to fix a bad layered haircut.
We hope that this article is helpful to you whether you plan to see a stylist for your DevaCut or do it yourself. Good luck!