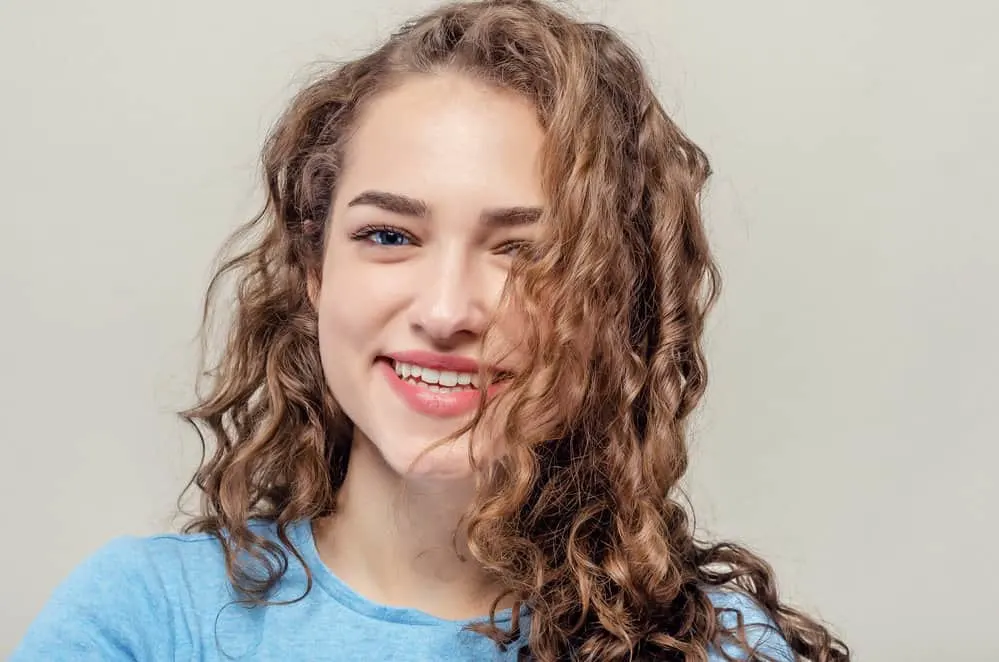 When it comes to taking care of your hair, understanding its needs is the first step. In your search for haircare recommendations, you may have come across the term 2C.
If you're wondering what 2C hair is and whether or not you have it, we've got you covered! In this article, we'll cover how to identify, care for, and style 2C strands.
What Is 2C Hair?
2C is a hair texture category defined by the Andre Walker Hair Typing System. His system breaks each hair type into distinct categories that reflect their texture and curl pattern. It yields valuable insight into how to best care for your natural hair.
Type 1 hair is straight, while type 2 strands are wavy. Type 3 hair is curly, and type 4 has more of a kinky or coarse texture. Andre Walker's Hair Typing System also uses the letters A, B, and C to denote how textured a certain hair type is compared to other hair types (e.g., curly hair types).
A is the least textured, and C is the most textured.
To break down the hair type 2C, the 2 means it's wavy, and the C means it's the most textured wavy hair there is compared to other wavy hair types.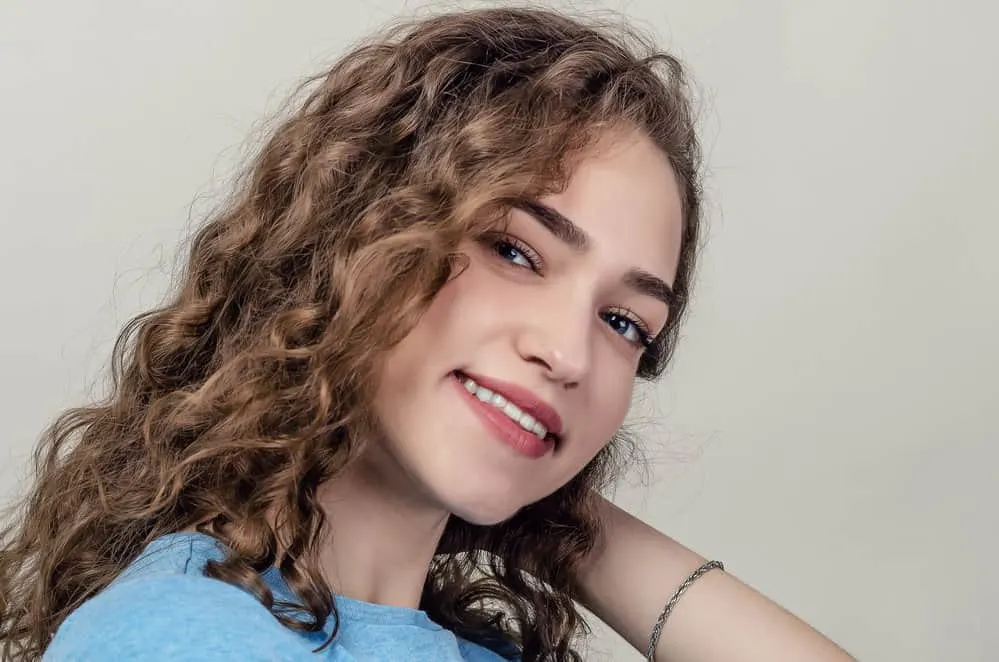 What Does 2C Hair Look Like?
2C hair is coarse and has small to medium-sized waves. It is also incredibly voluminous compared to straighter textures. 2C waves have a distinct "S" shape that's halfway between a wave and a curl.
However, you can tell 2C hair is wavy, rather than curly, due to its lack of springs and spirals. 2C hair can appear straighter in some areas, while curly hair has a more pronounced curl pattern throughout the hair.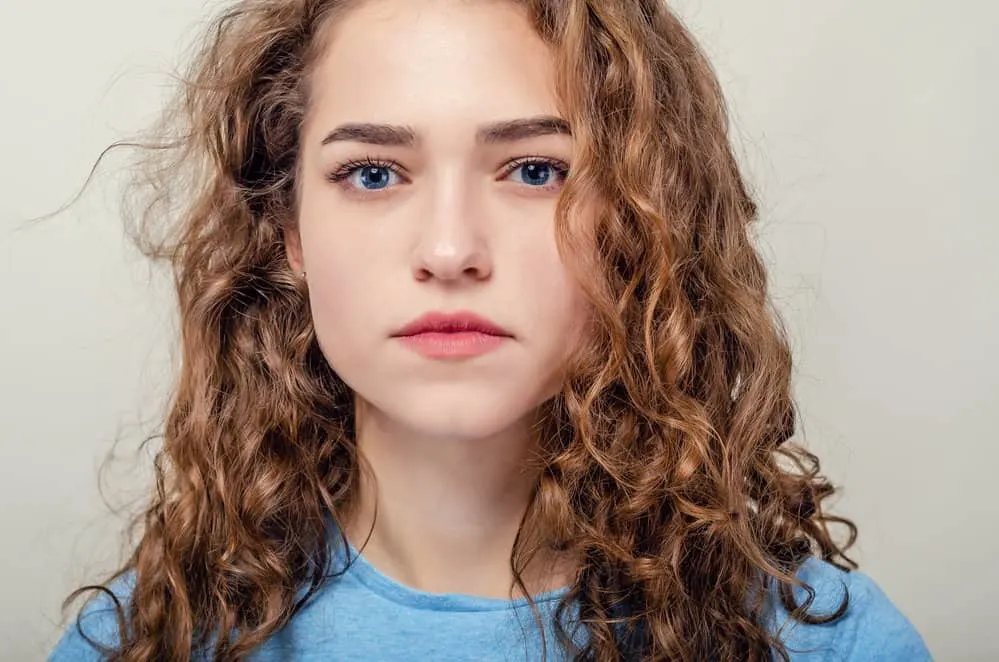 What Are the Benefits of Having 2C Hair?
Are you curious about what the best parts about having 2C hair are? Well, we are here to tell you that there's plenty to love about a 2C mane.
We'll go over all the benefits of this hair type below.
Type 2C hair doesn't need to be washed often – As your scalp oils travel down your strands, they get stuck on your "S" shaped waves. As a result, type 2C hair doesn't get as oily as straighter hair. So, you can get away with washing your hair just once or twice a week.
2C hair is more damage resistant – 2C hair is the coarsest type of wavy hair, which means each strand has a large diameter. Due to its wide circumference, 2C hair is more resilient than fine textures and withstands heat and chemical damage better than fine hair does.
You have plenty of fullness and volume – Though people with type 1 hair have locks that tend to lay flat, type 2C hair has plenty of body. Your waves don't sit flat against your scalp, which gives your mane fullness and movement.
2C hair responds to products well – One of the best things about 2C hair is its effortless style. Unlike curlier hair types, a little product is all you'll need to coax out and define your waves.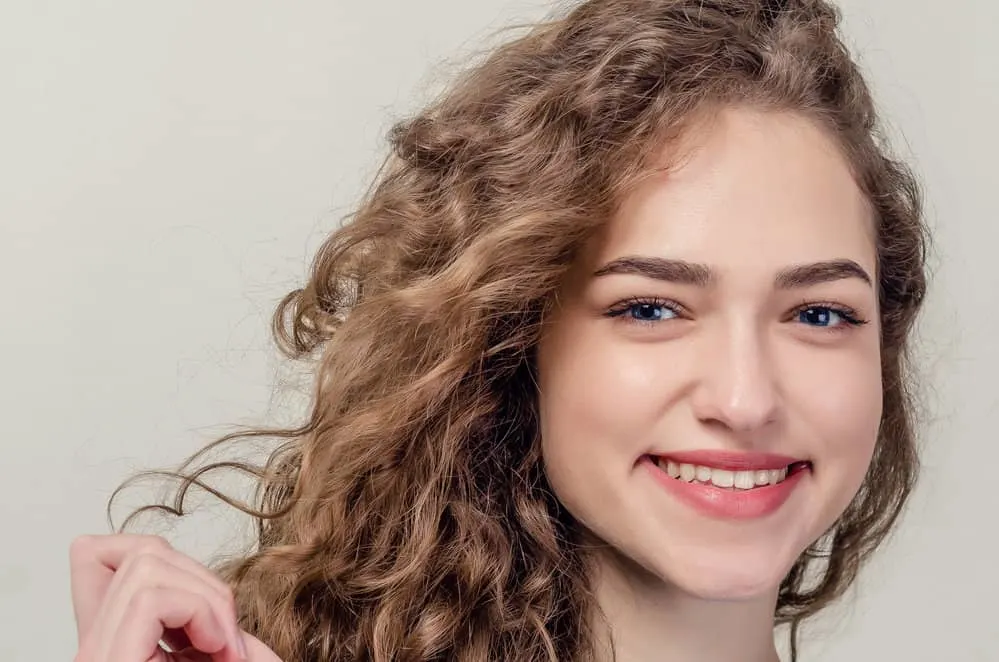 What Are the Challenges of Having 2C Hair?
Despite its impressive list of strengths, there are some real drawbacks to having 2C hair. Luckily, you can address most of these through a combination of products and a healthy hair care regimen.
Here are some of the unique challenges that people with 2C hair may face.
Your hair is dryness prone – The curlier or wavier your hair is, the more difficult it is for your scalp's natural oils to lubricate your strands. As a result, people with 2C hair may notice that they have greasy roots and dry, brittle ends.
Your hair can be hard to tame – Although 2C hair has a lot of volume, it can make your hair look poofy, frizzy, or fluffy. With so much volume, styling and caring for 2C hair can be tedious. You may have to work hard to get your hair to look how you want, and your hairstyles may not last very long due to frizz. You'll need to use wave or curl taming products in order to smooth and tame your waves.
How to Care For 2C Hair
Wavy/Curly Hair Routine (2B/2C Curls)
By caring for 2C hair correctly, you can take full advantage of its strengths while also compensating for its weaknesses. 2C hair has unique needs, so we'll review some of our top styling tips for caring for 2C hair below.
Avoid Overwashing Your Hair
Unlike straight hair, wavy hair doesn't need to be washed every day. In fact, washing your hair too often will lead to severe dryness and breakage.
Because your waves prevent your scalp's oils from reaching the mid-lengths and ends of your hair, you can get away with washing your hair just two or three times a week.
If you wash your hair daily or every other day, try skipping an extra day or two. While your hair may take time to adjust to your new wash routine, your scalp will eventually get used to things and start to produce less oil.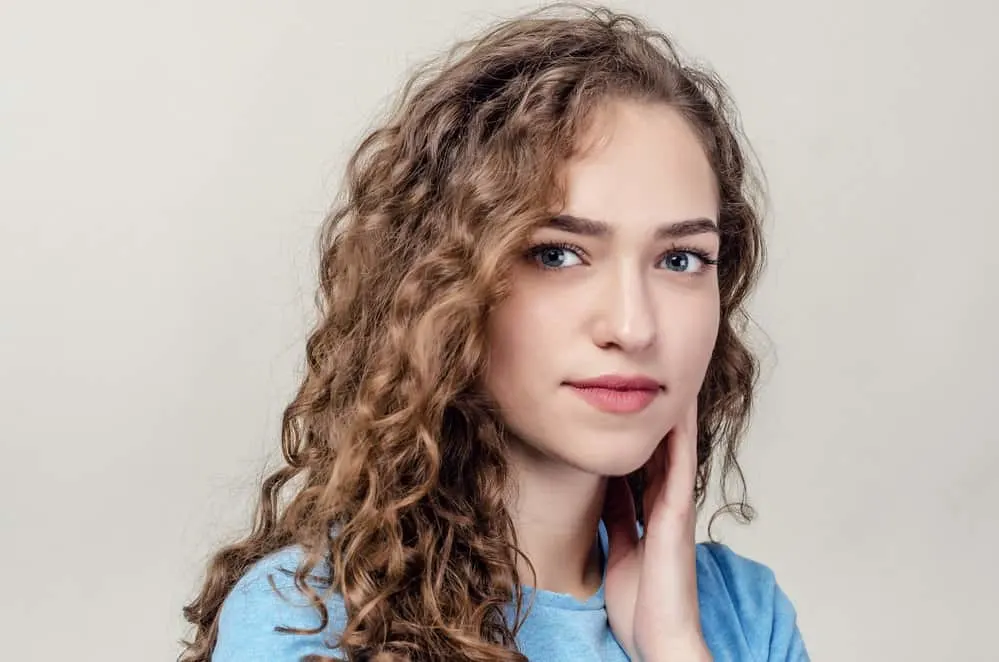 Try Hot Oil Treatments
If you have 2C hair, hot oil treatments might be just what you need to take your hair to the next level. Coarse hair is particularly prone to dryness, and hot oil treatments strengthen your hair, promote moisture retention, and nourish your strands from the inside out.
They are also fantastic for your scalp.
Regular hot oil treatments soothe your scalp and encourage faster hair growth by directly delivering vitamins, minerals, fatty acids, and antioxidants into your follicles.
You can use whichever oil you prefer, but we'll list some of our favorites below. You can either use them as is or create a custom blend.
Olive oil
Jojoba oil
Coconut oil
Almond oil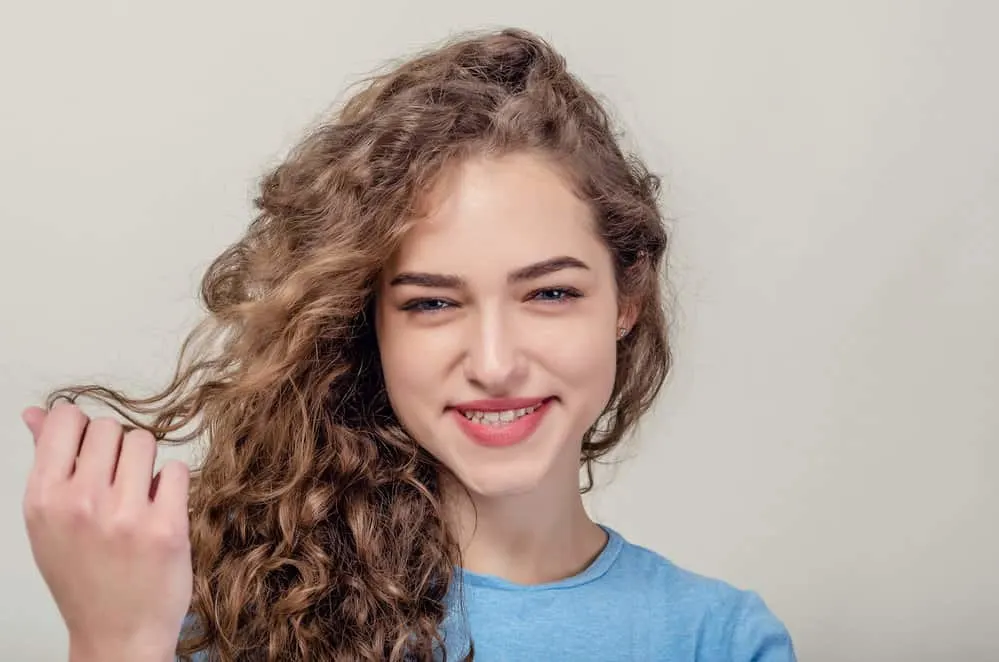 Protect Your Hair at Night
Because 2C hair is damage and dryness prone, you'll have to take extra precautions to keep it safe while you sleep. Cotton pillowcases can draw water from your strands and make them brittle.
Make sure you protect your hair before heading off to sleep. You can either switch to a silk or satin pillowcase or cover your strands with a scarf, bonnet, or sleeping cap.
Co-wash Your Hair Once a Week
Although washing your hair is an essential part of keeping your locks healthy, too much shampoo can suck the life out of your strands.
Once a week, skip the shampoo and wash your hair with a cleansing conditioner instead. In addition to decreasing dryness, breakage, and frizz, co-washing can help enhance your natural waves.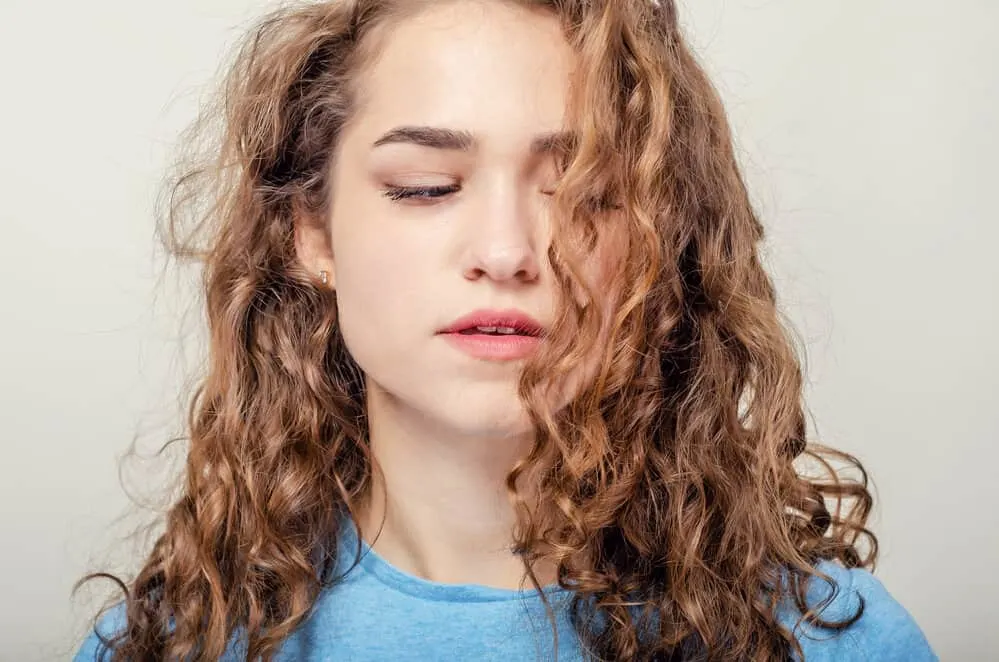 Get a Showerhead Filter
Hard water, or water with a significant mineral content, can create a film on your strands. In addition to making your hair dull and prone to tangles, hard water buildup can prevent water from penetrating your strands.
Unfortunately, the vast majority of American homes have hard water. If you want to keep your strands soft and healthy, consider installing a hard water filter. That will remove the minerals before they can build up on your hair.
How to Style 2C Hair
In terms of styling 2C hair, you're only limited by your creativity. You can either embrace your waves or try something completely different. We'll walk you through some of our favorite 2C-friendly hairstyles below.
Wash and Go
Updated Wash & Go Curly Hair Routine! (2B/2C/3A) | July 2020 | Erin Rose
One of the easiest ways to wear your 2C hair is to let your natural waves shine. A wash and go brings out the best in your waves and leaves you with a stunning hairdo. As the name suggests, a wash and go starts with a thorough shampoo and condition.
Once your hair is clean, towel dry your hair until it stops dripping.
Then, apply your favorite curl-enhancing or defining product. Bend over slightly so your hair falls forward, and let the ends of your hair fall into your palms.
Bring your palms up to your scalp and scrunch your hair.
That will enhance your waves and help ensure they come out perfectly defined. Continue scrunching until you've scrunched it all. Allow your hair to air dry or speed up the process with a blow dryer diffuser.
Once your hair is dry, set your newly defined waves with a mist of hairspray.
Straight and Sleek
HOW TO STRAIGHTEN CURLY HAIR WITHOUT FRIZZ
Have you ever heard of the saying "the grass is always greener on the other side?" While your natural waves are absolutely gorgeous, you may occasionally want to experiment with straighter styles.
Straightening your hair will showcase more of its length and give you more versatile styling options. You never want to use hot tools on dirty hair, so start your straightening session by washing and conditioning your locks.
Apply a leave-in conditioner and wait for your hair to dry slightly.
Once your hair is about 70% dry, apply a heat protectant to your strands and use a blow dryer and brush to get it as straight as possible.
After your hair is dry, divide it into sections. Separate a thin sliver of hair at the base of your neck and comb through it to make sure it's detangled.
Clamp down on the roots with a pre-heated flat iron and slowly drag it down the length of your hair. Once you reach the ends, give it a slight bend, so your ends frame your face.
Then, separate another section of hair and repeat the process until you've worked your way through the rest of your hair. Rub some frizz-fighting serum between your palms and smooth it over your finished 'do to preserve your style.
Go Shorter
Easy Hairstyles For Short Wavy Hair
Hair is heavy, so the longer it is, the more your waves will stretch out. Cutting your hair shorter will help encourage wave definition, make the styling process more manageable, and create adorable, face-framing pieces.
Just make sure you get your hair cut while it's in its natural state. Your hair shrinks when it gets dry, so straightening your hair before your cut may make it come out too short.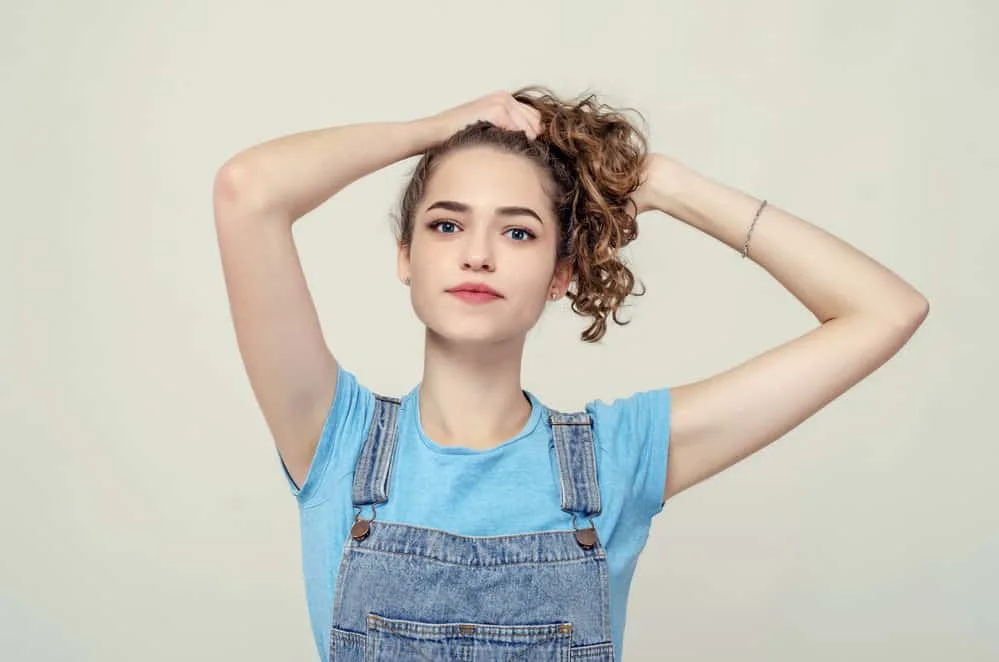 Enhance Your Natural Curls
Even though your hair is already wavy, you may want to enhance your natural texture with hot tool styling. Curls and waves have a mind of their own at times, and a curling wand can help get them in line.
Starting with freshly washed and dried hair, smooth some heat protectant onto your strands and use your fingers to rake it through.
Take a minute to look at your hair and figure out where you want to add some extra definition. Work with your natural curl pattern as much as possible.
The goal is to enhance your waves rather than create an entirely new curl.
As you find areas that you want to tighten up, wind them around the barrel of your curling wand and wait for up to 8 seconds before releasing.
Keep working through your hair until you're satisfied with the style.
Then, while your hair is still warm, comb through your locks with a wide tooth comb to break up your curls. Give your hair a blast of holding spray to lock everything in place.
You can then wear your hair as is or throw it into a cute hairstyle like: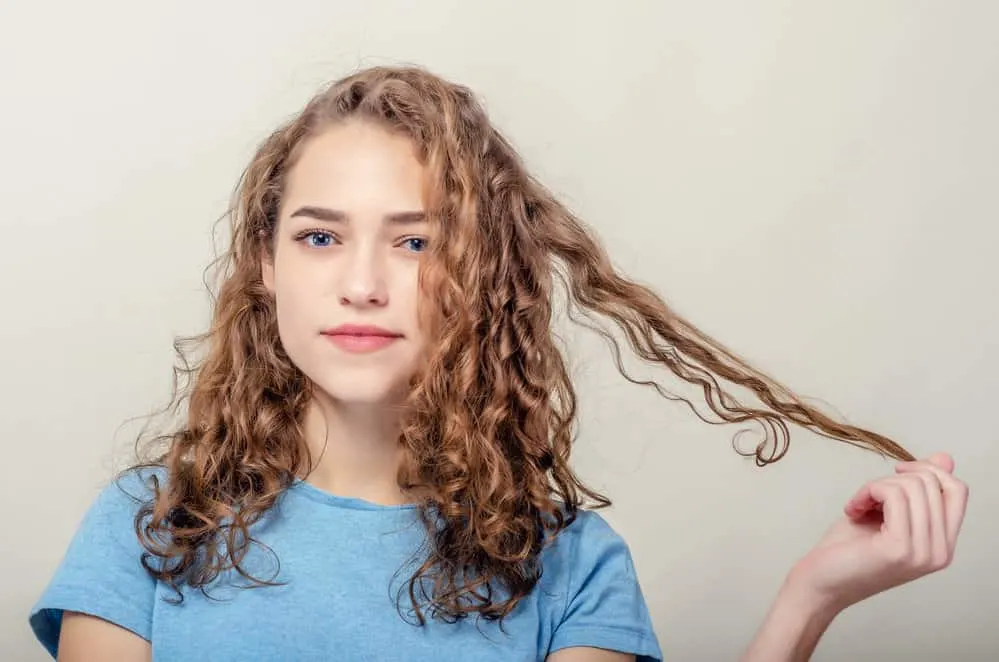 Dos and Don'ts of Caring for 2C Hair
Now that you know what 2C hair is and how to care for it, we'd like to dive into some of the specifics. The following is a list of dos and don'ts that will help you keep your hair looking and feeling its best.
Dos
Do experiment with different smoothing serums until you find one that works.
Do get your hair cut by someone who has experience cutting wavy hair.
Do use protein-rich hair products to help repair and rebuild your fragile strands.
Do get your hair trimmed at least once every 7 to 9 weeks or as needed.
Do preserve your waves by avoiding hot tool styling as much as possible.
Do use products that are made for wavy or curly hair.
Do use a microfiber towel to cut down on frizz and dry your hair quicker.
Do take care of your waves from the inside out by eating a balanced diet and drinking plenty of water.
Don'ts
Don't go swimming without protecting your hair first.
Don't weigh down your hair with heavy creams, butters, or oils.
Don't wash your hair more than two or three times a week.
Don't use the wrong brush or comb for your hair type.
Don't go to bed with wet hair.
Don't wash or rinse your hair with hot water.
Don't use flat irons, blow dryers, or curling irons on your hair more than once or twice a week.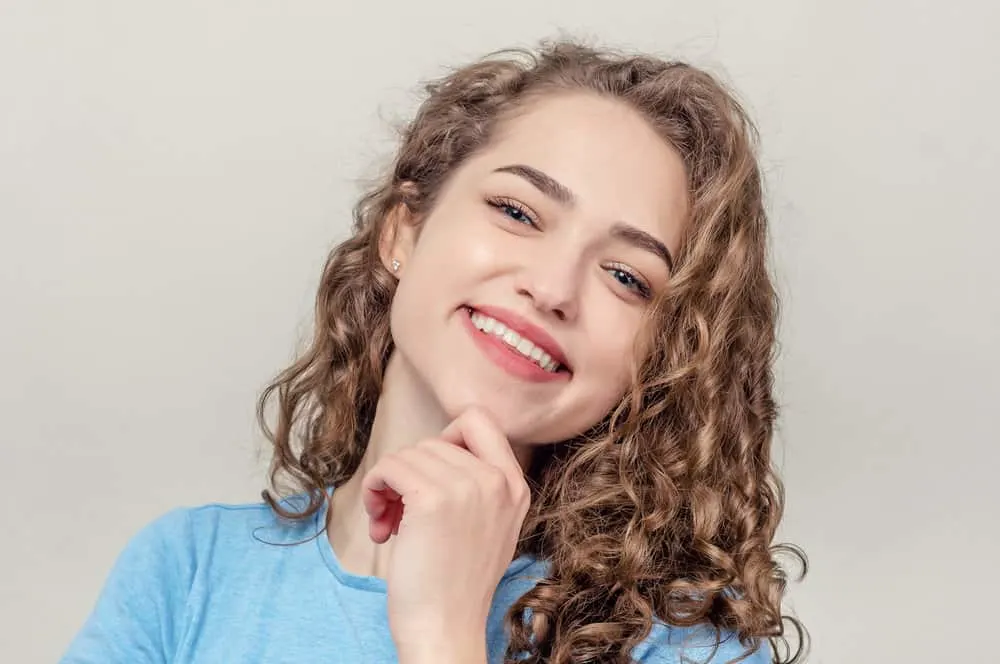 Best Products For 2C Hair
If you want your 2C hair to flourish, you'll have to invest in the right products. Unfortunately, narrowing down which products to use can feel impossible with so many products on the market.
So, if you don't know where to start, this section is for you. Here are some of the best products for styling and caring for type 2C hair.
TWIST Weather Up Gel Weightless Curl Defining Gel
Nothing ruins your 'do like frizz, and this lightweight gel is loaded with ingredients that help keep frizz and humidity at bay.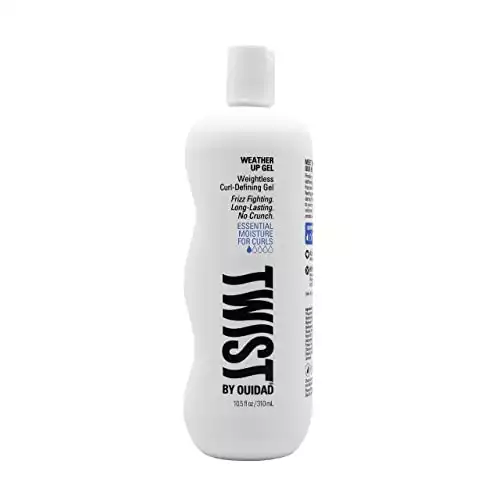 A potent blend of argan oil, wheat protein, and citrus extracts defines your waves while leaving your hair soft, crunch-free, and perfectly touchable. Unlike other curl-defining gels, TWIST's Weather Up won't leave behind a sticky residue.
Design Essentials Curl Enhancing Mousse
This curl-enhancing mousse is packed with nourishing ingredients that quench thirsty waves and curls. Strengthening wheat proteins rebuild your hair from the inside out while nourishing almond and avocado oil define and hydrate your strands.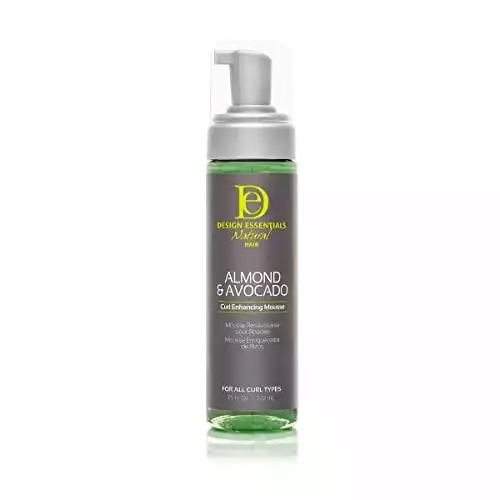 Design Essential's luxurious mousse has a medium hold formula and gives you a frizz-free and flake-free definition that lasts all day.
milk_shake Leave-In Conditioner Spray Detangler
Although 2C hair is prone to tangles, this luscious leave-in spray is up to the challenge. And the wholesome formula sounds good enough to eat! It contains a potent blend of strawberry, honey, blueberry, papaya, and milk proteins that ease tangles and regenerate your strands.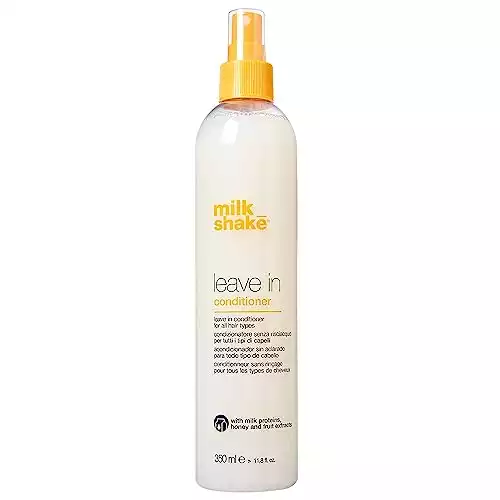 Simply mist this spray into freshly washed hair and wait for two to three minutes before rinsing well with cold water. Then, the only thing left to do is to enjoy your smooth, shiny, and frizz-free waves.
Carol's Daughter Goddess Strength Repairing Cocoon Hydrating Hair Mask
Occasionally, type 2C hair may need more moisture than your everyday conditioner can provide. And that's precisely where this rich, reparative hair mask comes in.
The nutrient-dense formula is packed with hair-healthy ingredients like castor oil, black cumin seed, ginger, and wheat proteins. You can use this deeply hydrating mask up to once a week for maximum strength and moisture retention.
Despite its challenges, 2C hair's natural volume and waves are absolutely gorgeous.
And once you learn how to give your strands the TLC they need, you'll fall in love with your 2C waves. That said, we hope that the information we've gone over in this article was exactly what you were looking for to help your 2C hair thrive!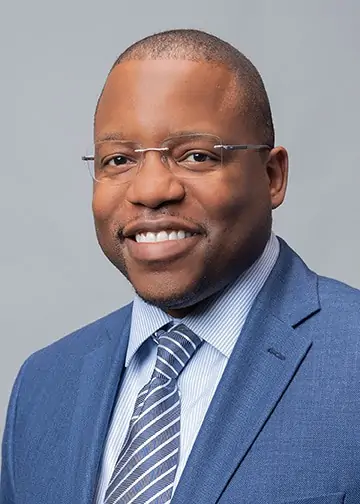 Kenneth Byrd, with a BS in Accounting and Management Information Systems and an MBA from the University of Alabama at Birmingham, has over 15 years of experience and is a recognized authority in hair care. Co-founder of Curl Centric® and Natural Hair Box, Kenneth has dedicated himself to promoting ethical and scientifically-backed hair care practices. Rigorous editorial guidelines, industry recognitions, and features in numerous media outlets evidence his expertise. Kenneth's commitment to transparency, quality, and empowerment has positioned him as a trusted voice in the field, empowering readers to confidently embrace their natural beauty.