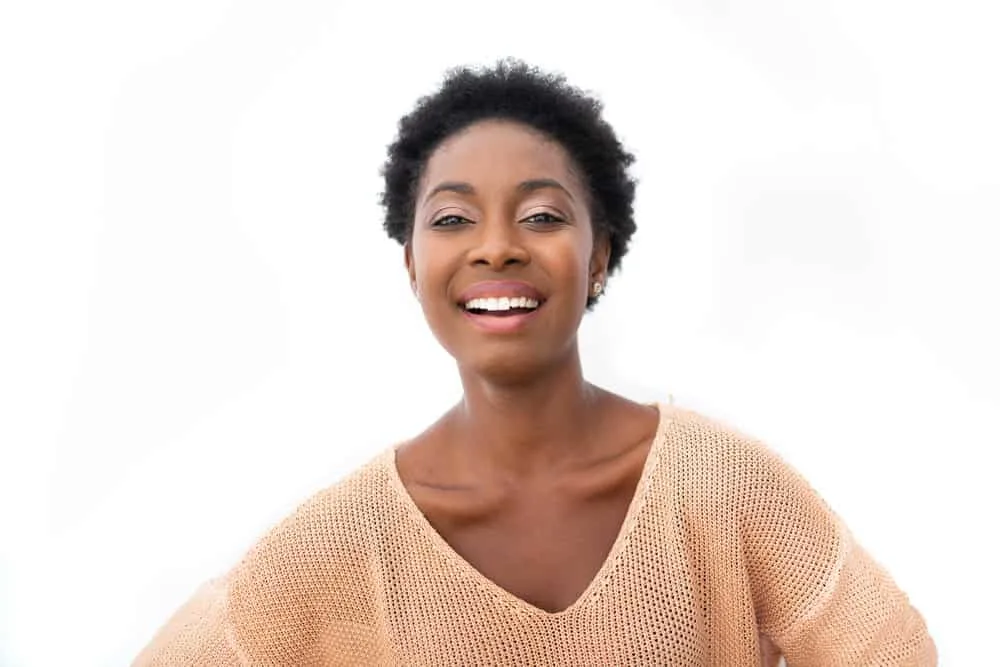 4C hair is extremely popular in the natural hair world, but you'd be surprised at how many people know little to nothing about it.
Perhaps you've never heard of the hair type until now. Or maybe you're already familiar with 4C hair and searching for information on how best to manage it.
Either way, we've got you covered! This article will break down everything you could ever need to know about 4C hair, including benefits and drawbacks, care tips, and more!
What Is 4C Hair?
4C hair is the kinkiest and most tightly coiled of all hair types, according to the Andre Walker Hair Typing System. This hair typing system is a method of hair typing where each hair texture is categorized and identified by a letter and a number.
Each hair type is first given a number to represent its curl pattern. The number 1 means you have straight hair, while 2 is wavy, 3 is curly, and 4 is kinky or coily.
Then, each hair type is further broken down into 3 subcategories, represented by a series of letters. The letter A means wide, B means medium, and C is used to denote tight curls.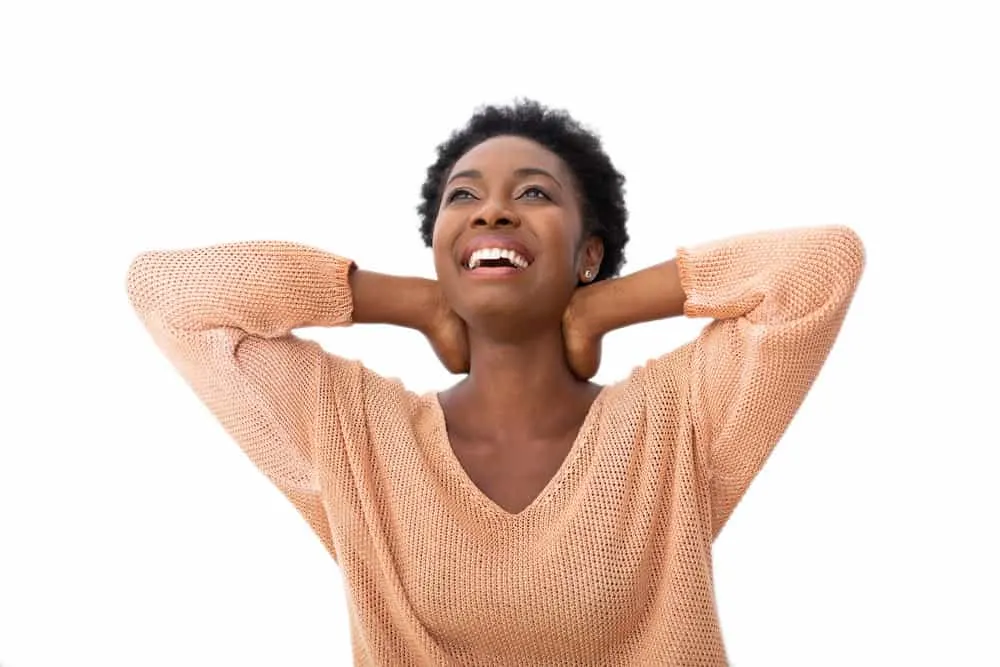 What Does 4C Hair Look Like?
As you now know, 4C hair is the kinkiest and coarsest hair type. If you look at 4C hair closely, particularly when it's wet, you'll see a variety of densely packed spirals, tight coils, and zig-zags.
However, type 4C hair doesn't have a clearly defined curl pattern when dry.
Most people with 4C hair also experience significant shrinkage, in which their hair strands shrink by up to 80% of their total length. That means hair that is 10 inches long can look like it's only 2 inches long in its shrunken state.
What Are the Benefits of Having 4C Hair?
Because of its unique characteristics, there are some clear advantages to having 4C hair. Let's examine some of the ways in which 4C hair shines.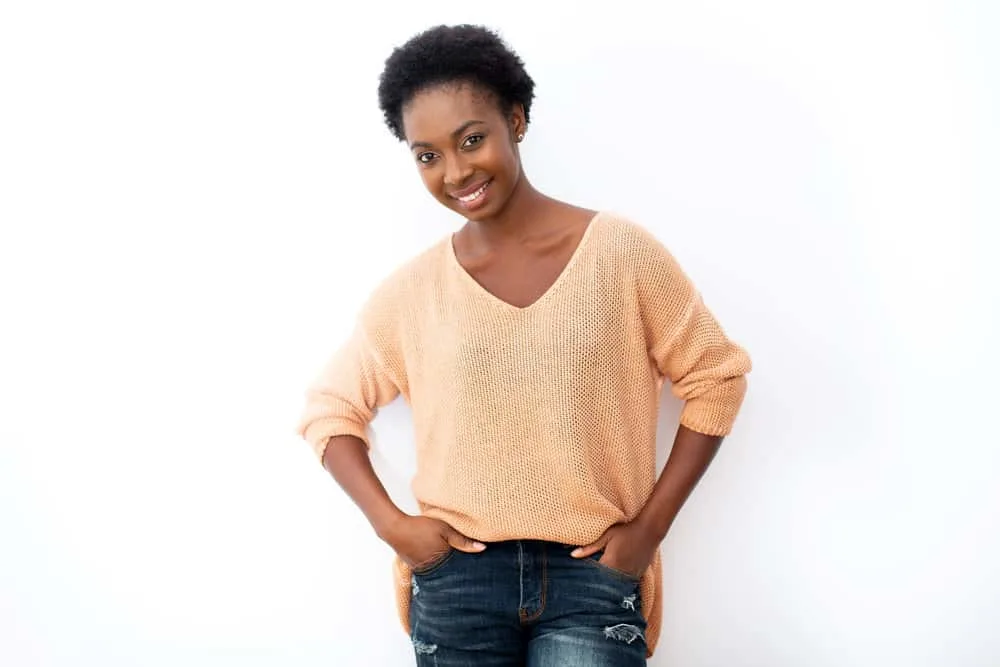 4C hair is incredibly unique – When it comes to hair textures, 4C hair is one of a kind. Even the way coily hair grows seems to defy gravity.
You have the most shrinkage – Most people think that wigs and extensions are the only way to go from short to long hair overnight. But that couldn't be further from the truth! Having 4C hair means you can choose to stretch your hair and show all its length, or shrink it and enjoy your favorite super short style!
This hair type has a ton of volume – The coarse, wiry texture of the hair makes it extremely dense and full. Even if your hair is on the thin side, the natural kinks and coils can help fill out your hairstyle and make it look much thicker than it actually is.
4C hair is perfect for styling – With the right tools and techniques, 4C hair can morph into a myriad of styles, from bone straight to fun curls to sleek braids and more.
What Are the Challenges to Having 4C Hair?
Although 4C hair has a variety of strengths, its kinky texture can make some aspects of managing your hair more difficult. So in this section, we'll look at some challenges people with 4C hair may struggle with.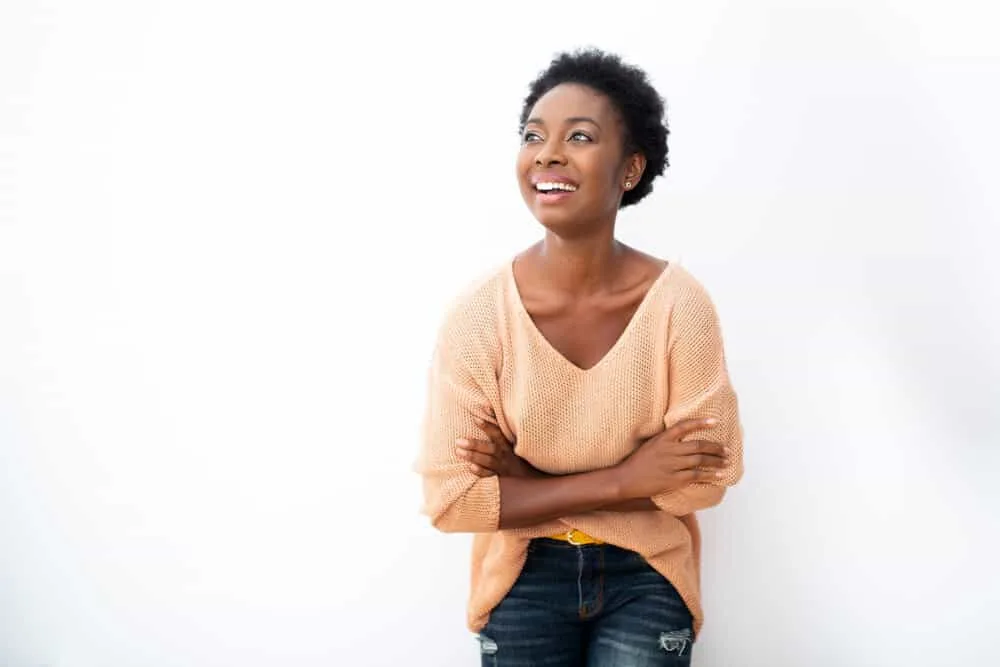 This hair type is extremely dry – Unfortunately, type 4C hair has the most difficulty retaining moisture. The natural oils produced by your scalp aren't able to travel down the mid-lengths and ends of your coils, and as a result, your hair becomes extremely dry. You'll have to maintain a proper moisture balance with various creams, oils, and conditioners.
Type 4C is the most fragile hair type – Because 4C is so dry, your strands are far more likely to snap and break off than other hair types. That means you're more likely to struggle with length retention and will need to take extra precautions to keep your hair healthy.
Doing your hair can be time-consuming – While 4C hair's dense, kinky texture is stunning, it can also make detangling and styling your hair a lengthy, exhausting process. This partially depends on the style you choose. Working with your texture can cut down on styling time and is much easier on both you and your kinks.
4C is the most shrinkage -You may have noticed that we've included shrinkage as both a strength and a weakness of 4C hair. While shrinkage has some benefits, many women find it frustrating. It makes your hair look significantly shorter than it is and can make detangling your hair time-consuming.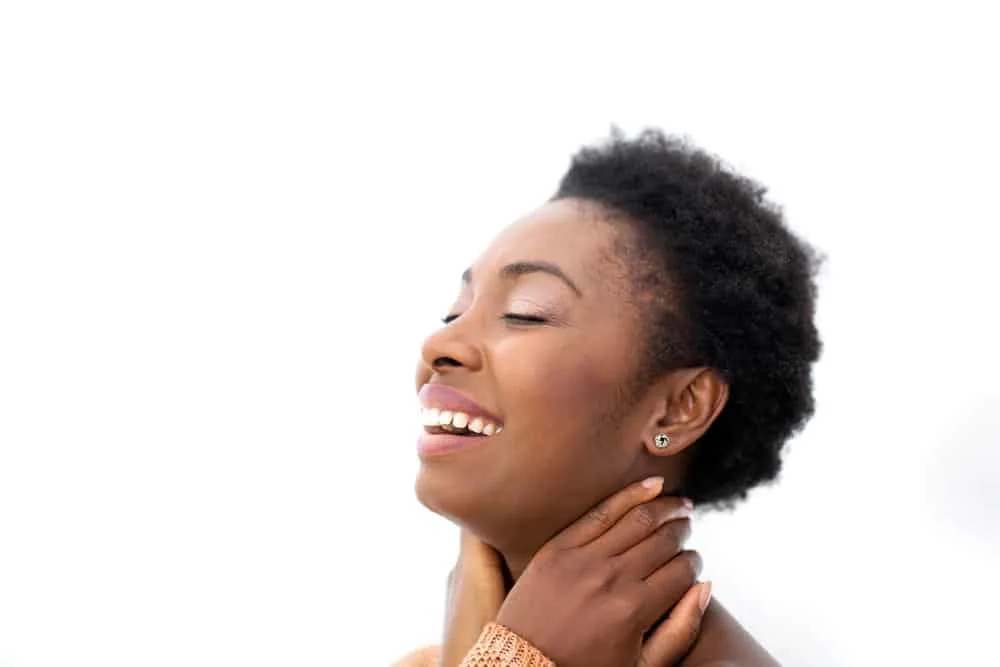 How to Care For 4C Hair
You'll need to take special precautions to keep your hair in excellent condition. We'll walk you through a few of the ways you can pamper your 4C strands.
While this isn't an exhaustive list, the tips we'll cover will play a prominent role in keeping your hair healthy.
Be Careful Not to Overwash Your Hair
Although shampooing your hair is necessary for maintaining a healthy scalp, be careful not to overdo it. Unlike other hair textures, 4C hair isn't prone to becoming oily or greasy.
Try not to shampoo your hair more than once or twice a week.
But we get it; sometimes, you'll need to wash your hair more often than that. Instead of shampoo, use a co-wash on the extra wash days. Co-washes cleanse your strands without stripping them and can prevent your hair from drying out due to overwashing.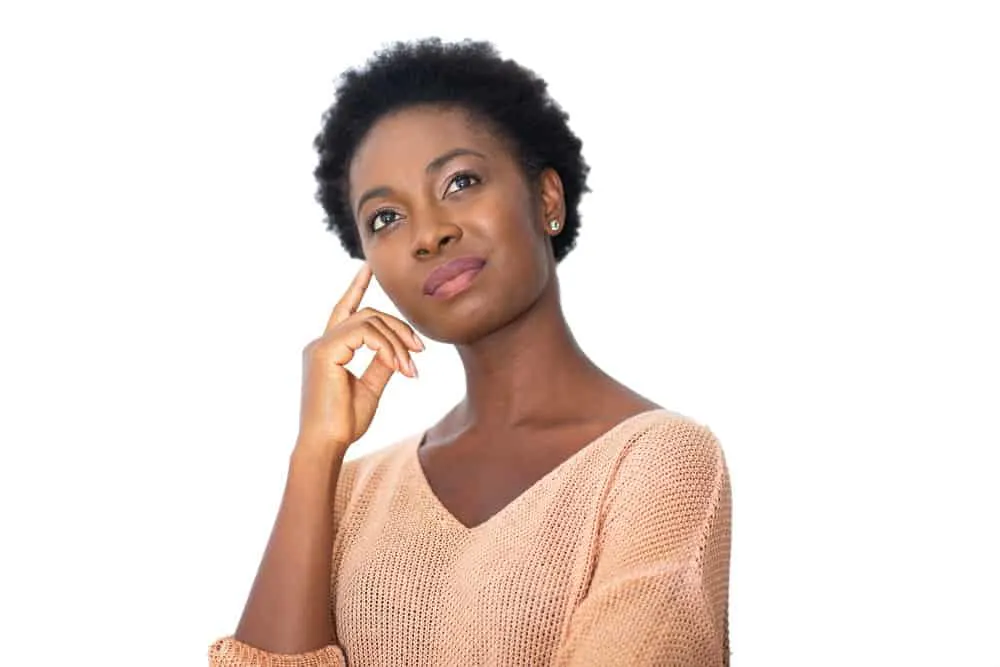 Clean Up Your Diet
Because 4C hair is naturally fragile, you should do everything possible to prevent damage. That includes eating a well-balanced diet and drinking plenty of water each day.
Healthy hair starts from the inside out, so you'll have to ensure your body has all the nutrients it needs for hair growth. Want to get a head start on improving your diet?
Here are some of the foods that contribute to resilient strands:
Dark leafy greens
Seeds and nuts
Fresh fruits and veggies
Lean proteins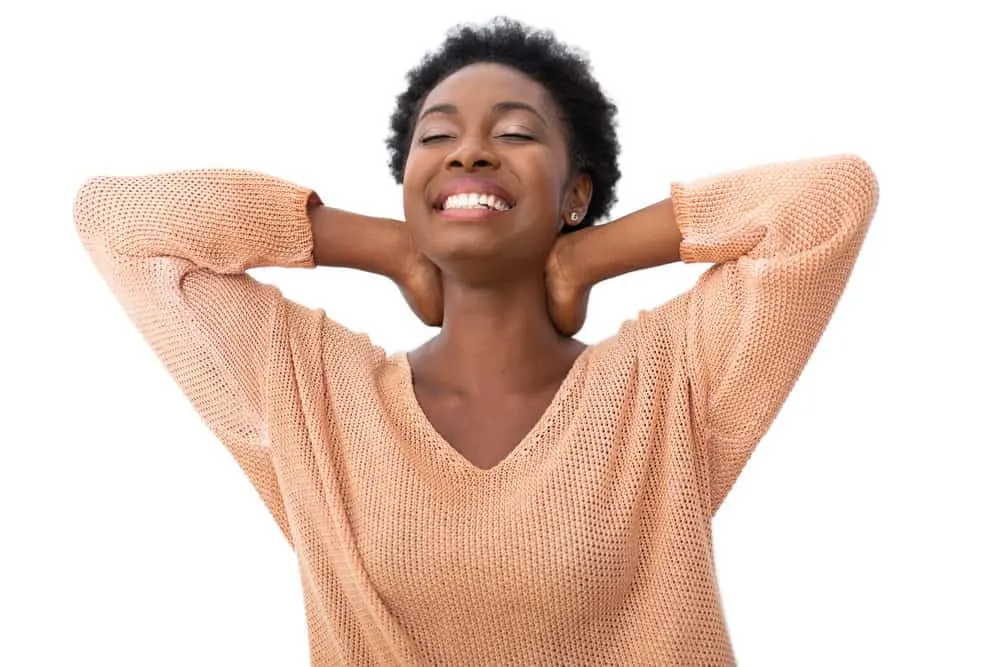 Embrace Protective Styles
If you have type 4C hair, protective styling is a necessity. Protective styles are any hairstyles that keep your strands in a state where they are kept safe from the harms of environmental damage and daily styling.
Even though your hair and scalp are temporarily out of sight, you'll still need to care for them regularly. Make sure your hair is clean, moisturized, and treated as gently as you'd treat it if it were loose.
You can get protective styles with or without extensions added to your hair, making them incredibly versatile. As you start looking into protective styles, you'll find a ton of different options, including:
Cornrows
Twists
Box braids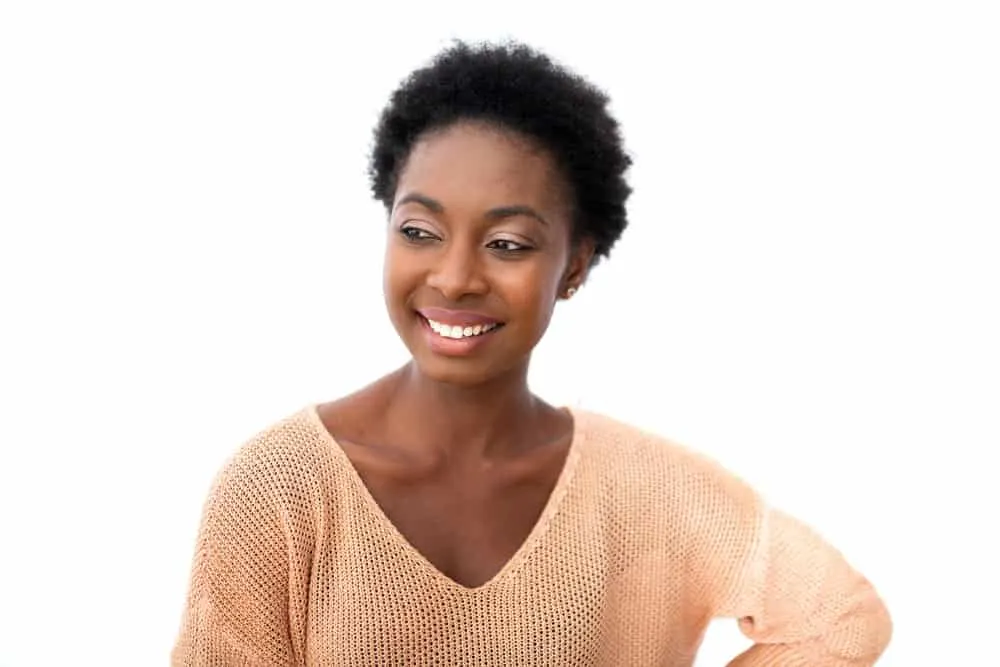 Supercharge Your Moisturizing Routine
One of the most important things you'll need to do to keep your 4C hair healthy is to give it plenty of moisture. And that's where deep conditioners come in.
Deep conditioners have thick formulas with high concentrations of nourishing ingredients. For the best results, use a deep conditioner once or twice weekly.
We also recommended pairing your treatment with heat to make it more effective.
Heat gently coaxes open your hair cuticles, which allows more of the conditioners' strengthening and hydrating ingredients to penetrate your strands and imbue them with long-lasting moisture.
You can either sit under a hooded dryer, wrap a steaming hot towel around your hair, or wear a shower cap to trap body heat.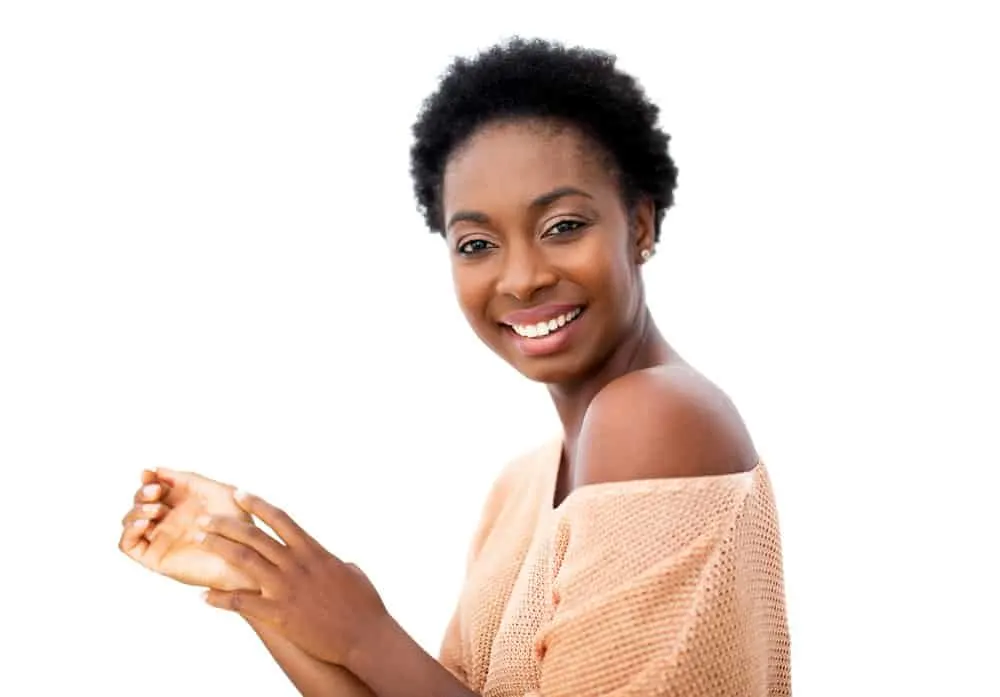 Detangle Your Hair the Right Way
Although detangling your coils is necessary, doing it incorrectly can lead to breakage and split ends. The first step to detangling 4C hair is to saturate it with water.
Then, apply a generous amount of a conditioner that gives you plenty of slip.
Gently comb or brush through the ends of your hair and work your way up the shaft. Once you finish detangling the section, put it into a quick braid or twist so it doesn't get tangled while you're working on the rest of your hair.
Although you can use any wide tooth comb to detangle your hair, finger detangling is much more gentle. You may also want to consider getting a detangling brush to make the process go more smoothly.
Detangling brushes are specially made, so they don't snag your curls as they work through knots and tangles. Regardless of your chosen method, ensuring your detangling session isn't too rough on your strands is essential.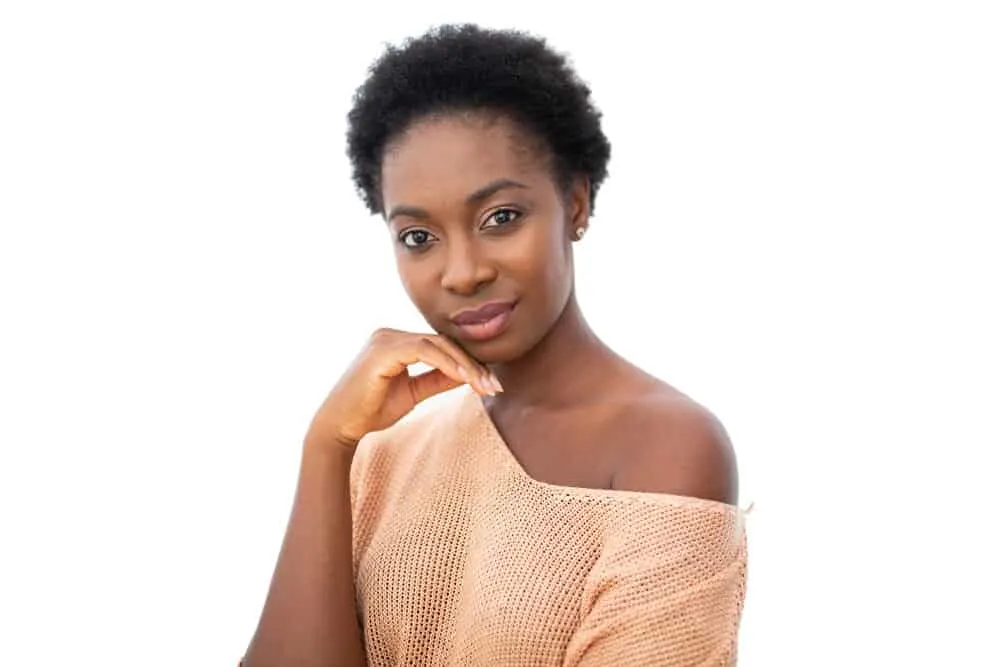 How to Style 4C Hair
4C hair is one of the most versatile hair types, so you'll have plenty of styling options. However, some hairstyles work better than others for your coarse strands. We'll walk you through several of our top hairstyles for 4C coils and kinks below.
Shingling
Shingling Method on Short THICK 4C Natural Hair | TWA Friendly | JOYNAVON
If you wish your wash and go had more definition, this is the hairstyle for you! Unlike your typical wash-n-go, shingling your hair encourages loads of curl clumping and definition.
That means your 4C coils won't disappear when your hair dries.
4C hair is in its curliest state when wet, so start by shampooing, conditioning, and detangling your hair. Then, apply a leave-in conditioner and moisturizing oil to your hair.
Portion off a 2-inch section of hair and apply a generous amount of gel to it as you smooth out individual curls. Make sure you stretch the curls downwards.
The key to this hairstyle is using plenty of gel and working with wet hair.
So spritz your hair with water if it starts to dry out while you finish shingling your coils. Once you've finished, let your hair air dry or hit it with a blow dryer that has a diffuser attachment.
Perm Rod Set
my curly fro routine ft. aussie✨ perm rod set | type 4 natural hair
Perm rod sets can give you uniform, voluminous curls without risking the heat damage curling iron and hot rollers can cause. To get the look, gently detangle freshly washed hair and apply your favorite moisturizing products.
Separate a thin section of hair in the back of your head.
Starting with the ends, wind the section of hair around your perm rod until you've reached your scalp. Then, secure the roller and repeat the process until you've finished your set.
Once your hair is dry, gently take down the rollers.
Apply a small amount of oil or serum to your fingertips and break the curls apart until you've achieved your desired style.
If you want to achieve that perfectly bouncy, frizz-free look, make sure your hair has had enough time to dry before you unravel your rollers. Otherwise, your locks will have plenty of frizz but no definition.
Silk Press
Salon Work| 4C Shrinkage to Silk Press!! (VoiceOver)
Having natural 4C hair doesn't mean you don't get to enjoy silky straight tresses. Silk presses can get even the kinkiest of strands bone straight and help ensure all of your hair length is showing.
If done and cared for properly, your silk press can even last as long as two weeks!
Keep in mind that flat irons can lead to heat damage, so be careful not to burn your hair. Always apply heat protectant, and prepare your strands beforehand by fortifying them with a deep conditioning treatment.
Related Articles: Short Natural Hairstyles for 4C Hair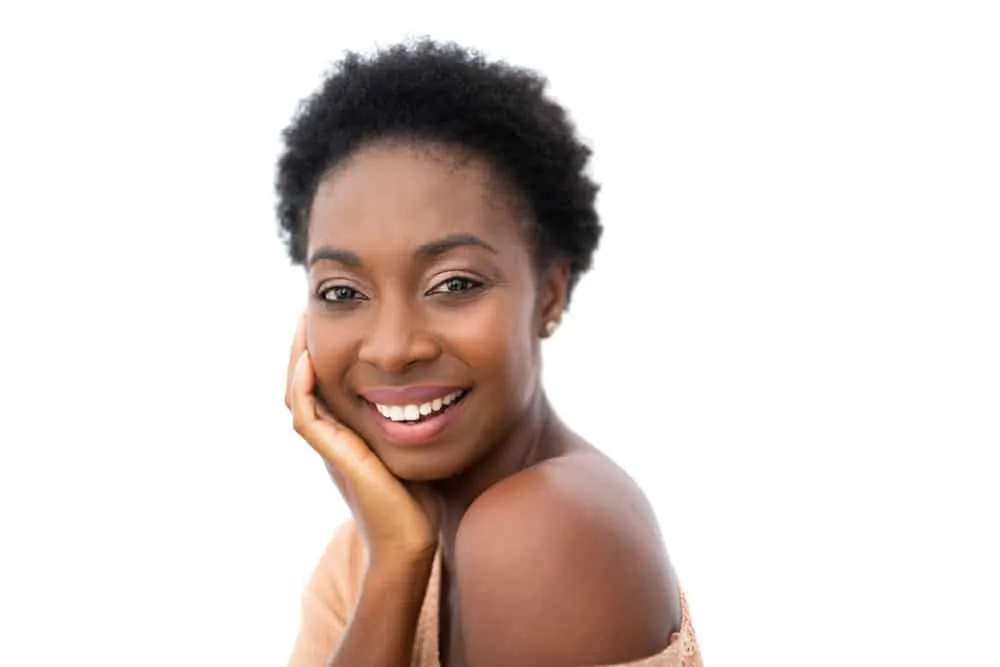 Dos and Don'ts of Caring for 4C Hair
There's no doubt about it; curly hair requires special care. So, we'd like to give you a quick rundown on what to do and what not to do when caring for 4C hair.
Keep these tips in mind to help ensure your coils always look and feel their best.
Do
Do keep your strands resilient with regular use of protein-rich products and treatments.
Do install a water softener or showerhead filter to protect your hair from hard water.
Do deep condition your hair at least once a week.
Do invest in high-quality heat tools.
Do layer your hair products to encourage moisture retention.
Do switch to a microfiber towel.
Do treat your strands gently to prevent breakage.
Do protect your strands at night with a silk/satin bonnet, silk scarf, or satin pillowcase.
Do cut through and eliminate product and hard water buildup with a monthly clarifying treatment.
Don't
Don't neglect your scalp.
Don't forget to pay extra attention to the health of your ends.
Don't wear hairstyles that are too tight.
Don't wash your hair with shampoo more than two times a week.
Don't use fine tooth combs unless your hair is in a straightened state.
Don't go more than 10 or 12 weeks without getting a trim.
Don't detangle your hair while it's dry.
Don't use hot tools more than one or two times a week.
Frequently Asked Questions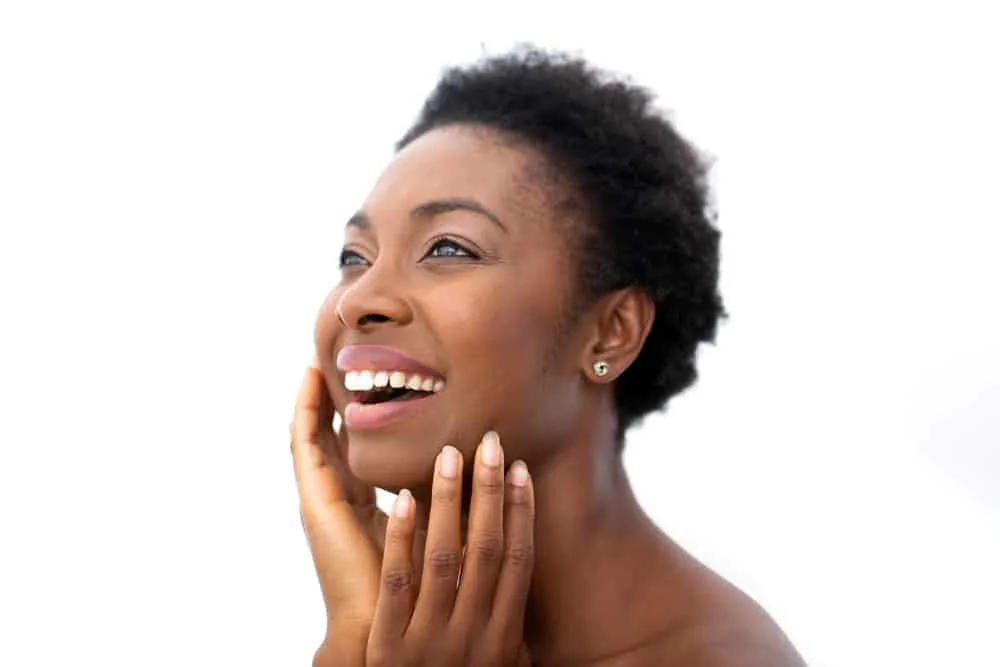 What Is the Best Edge Control for 4C Hair?
Edge control that works well for 4C hair is one that provides a strong hold and is moisturizing. Some popular options include Shea Moisture Edge Treatment Smoothie, Eco Styler Gel, Cantu Edge Stays Edge Control, and Mielle Edge Gel. It's recommended to try a few options to find one that works with your hair's texture and thickness.
What Is the Best Moisturizer for 4C Hair?
While finding a moisturizer for 4C hair, look for ingredients like Shea butter, Vitamin E, Glycerin, and natural oils like avocado, jojoba, castor, or coconut. Look for products that contain these ingredients or a combination of them. Some highly recommended products are Cantu Shea Butter Leave-In Conditioning Repair Cream, TGIN Butter Cream Moisturizer, and Carol's Daughter Hair Milk Leave-In Moisturizer.
What Are the Best Curl-Defining Products for 4C Hair?
A great curl-defining product for 4C hair will provide hydration and moisture, have a lightweight formula to avoid weighing down hair, provide a strong hold without crunchiness, and contain ingredients that nourish and support the hair. Some highly recommended products include Mielle Organics Define and Shine Custard, Camille Rose Naturals Curl Maker, and Shea Moisture Curl Enhancing Smoothie.
What Is the Best Gel for 4C Hair?
For 4C Hair, you want to find a gel that will hold your curls without a crunchy texture, moisturize to avoid dryness and shrinkage, and has a non-flaking and non-sticky formula. The most popular gels with these qualities for 4C Hair are Eco Styler Gel, Shea Moisture Curling Soufflé, Canto Curling Cream, and Design Essentials Curl Enhancing Mousse.
What Is the Best Blow Dryer for 4C Hair?
If you want to blow dry 4C Hair, your hair dryer must have a low heat setting, a cool shot button, and a diffuser attachment to distribute heat evenly. Ionic technology to reduce frizz and static is a bonus. The best blow dryers for 4C hair are the BaBylissPRO Nano-Titanium Portofino, Conair InfinitiPRO Tourmaline Ceramic, and the Bellforno 2200-Ionic Professional.
What Is the Best Texturizer for 4C Hair?
It's recommended to consult with a professional stylist, as texturizers can be extremely damaging to 4C hair. Some popular texturizers for coarse curls are the African Pride Olive Oil Texturizer Kit and Luster's Pink Shortlooks Texturizer Curl Softener. If you have a sensitive scalp, you can try the Soft & Beautiful Botanicals No-Lye No Mix Texturizer.
What Is the Best Detangler for 4C Hair?
A good detangler for 4C hair should have moisturizing ingredients to reduce breakage, "slip" to help with detangling and reduce tangles, and a gentle, lightweight, sulfate-free formula to avoid drying out and weighing down the hair. Some highly recommended detanglers are the Cantu Coil Calm Detangler, Alikay Naturals Knots Be Gone Hair Detangler, and Soultanicals Mango Dip Detangling Slip.
Best Products For 4C Hair
Finding products that give your coils the care they need can be difficult. Products can be too heavy, not moisturizing enough, or not worth the price.
So we've decided to take out the guesswork and make things simple! Here are some of the best products for 4C hair.
Mielle Organics Pomegranate & Honey Curl Refreshing Spray
This great-smelling curl refreshing spray provides your coils with a moisturizing dose of shea butter, honey, silk amino acids, and seed extracts.
The wholesome blend of ingredients helps your curls clump together, so your wash-n-go has plenty of gorgeous texture. It also helps keep your coils frizz-free while providing a curl-boosting light hold.

Olaplex No. 3 Hair Perfector
As the driest hair type, 4C strands are highly fragile. They develop tiny holes along the surface of the shaft, which can contribute to breakage and splitting.
Olaplex No. 3 has a proprietary blend of ingredients that repair your hair on a molecular level and leave your strands soft, smooth, and more resilient.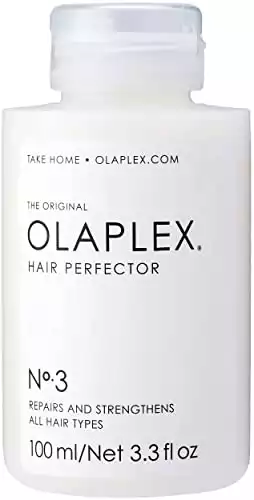 Design Essentials Silk Essentials Thermal Strengthening Serum
This lightweight, non-greasy serum repairs your hair strands and protects them from temperatures up to 450 degrees. The shine-enhancing formula helps seal your cuticles, which locks in moisture and keeps your strands smooth and shiny.
It's the perfect addition to any blow drying or flat ironing session and can help extend the life of your sleek, new hairdo.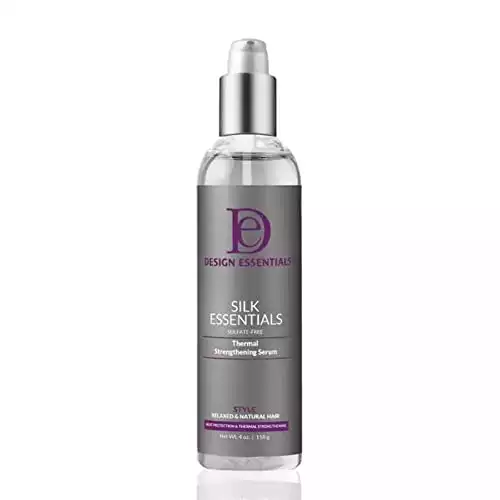 Aunt Jackie's Curls and Coils Oh So Clean Deep Moisturizing and Softening Shampoo
While most shampoos are too harsh and stripping for 4C hair, this moisturizing shampoo restores your strands as it gently cleans them.
The luscious formula coaxes out knots and helps you get a head start on detangling your kinks and coils. It's full of all the stuff your strands need while leaving out potentially harmful ingredients like parabens, sulfates, mineral oil, and petroleum.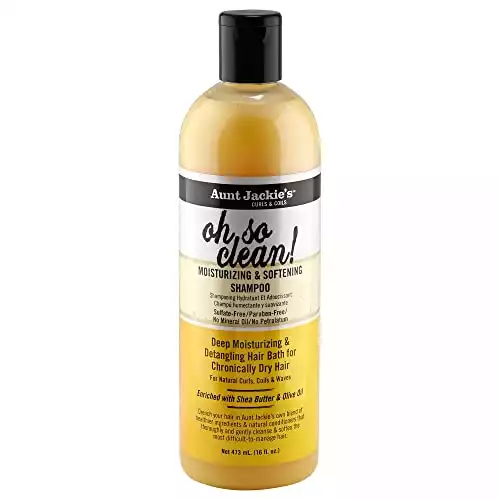 ApHogee Intensive Two-Minute Keratin Reconstructor
In just two minutes, this concentrated treatment helps reverse heat and chemical damage. It contains a signature blend of proteins, oils, and botanicals that fill in microscopic holes along the surface of your hair.
Just remember, this is a protein treatment, not a conditioner. You'll still need to hydrate your hair.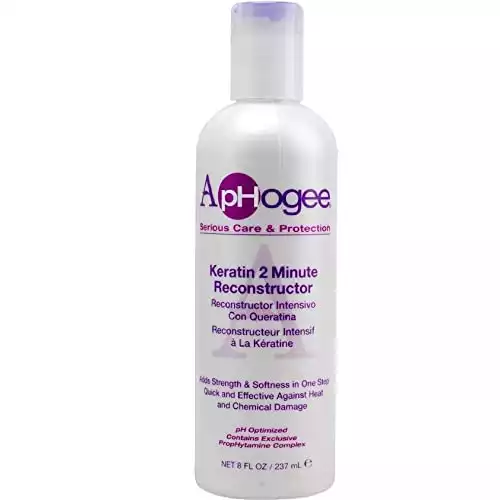 Shea Moisture Intensive Hydration Hair Mask
This conditioner is packed with everything your 4C kinks need to be great. It's got ultra-hydrating manuka honey, baobab oil, and mafura oil, all of which can turn crispy strands into smoother, more luscious locks. Within just one use, you'll feel a difference in your hair.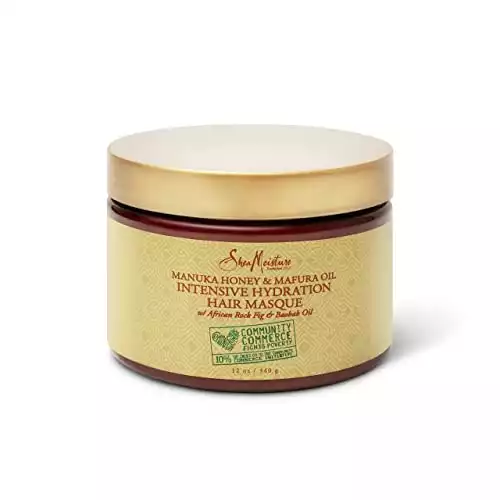 If there's one thing to take away today, it's that 4C hair needs a ton of moisture. It's the kinkiest, coarsest, and driest curl type, so 4C hair can prove challenging to care for.
Fortunately, by understanding what makes your 4C coils unique, you can ensure you're providing them with everything they need. That said, we hope this article has given you all the tools you need to keep your 4C kinks and coils strong and full of life!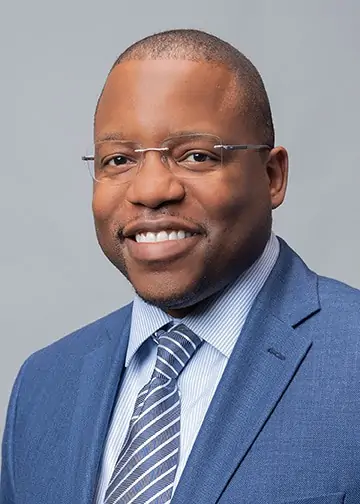 Kenneth Byrd, with a BS in Accounting and Management Information Systems and an MBA from the University of Alabama at Birmingham, has over 15 years of experience and is a recognized authority in hair care. Co-founder of Curl Centric® and Natural Hair Box, Kenneth has dedicated himself to promoting ethical and scientifically-backed hair care practices. Rigorous editorial guidelines, industry recognitions, and features in numerous media outlets evidence his expertise. Kenneth's commitment to transparency, quality, and empowerment has positioned him as a trusted voice in the field, empowering readers to confidently embrace their natural beauty.