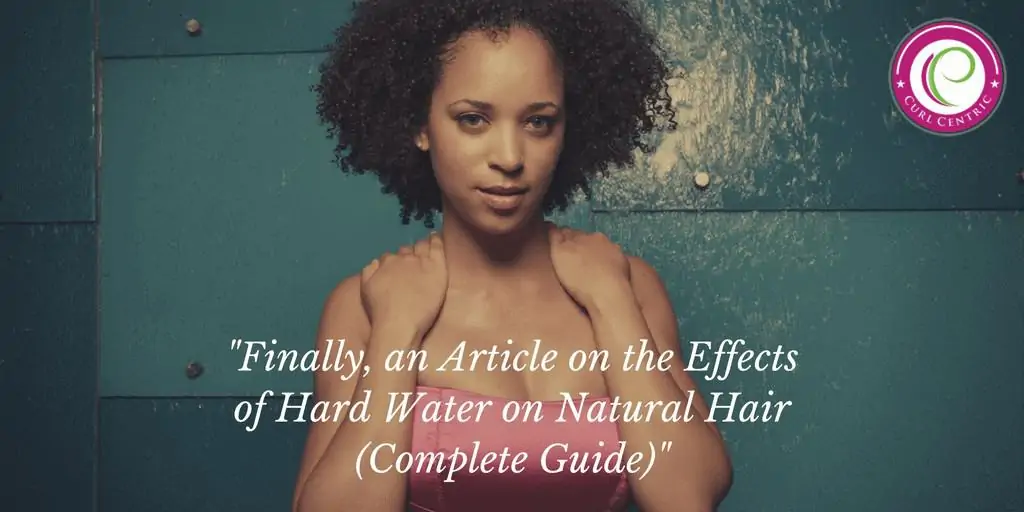 Lately, the natural hair community has been buzzing over the benefits of using rice water rinses, but the effects of using hard water on natural hair have been discussed for the past several years.
Frequently asked questions about hard water include:
How does hard water affect your hair?
Can hard water cause hair breakage or damage?
Does hard water lead to hair loss (or hair fall)?
How can you protect your hair from hard water?
In this article, we discuss how to prevent hard water hair damage (including hair breakage) and how to encourage healthy hair growth. Let's discuss hair health and our approach to hard water hair treatments.
An Overview of the Effects of Hard Water on Hair
The International Journal of Trichology recently conducted a study that compared the tensile strength of hair that's been treated with hard water against hair treated with distilled water.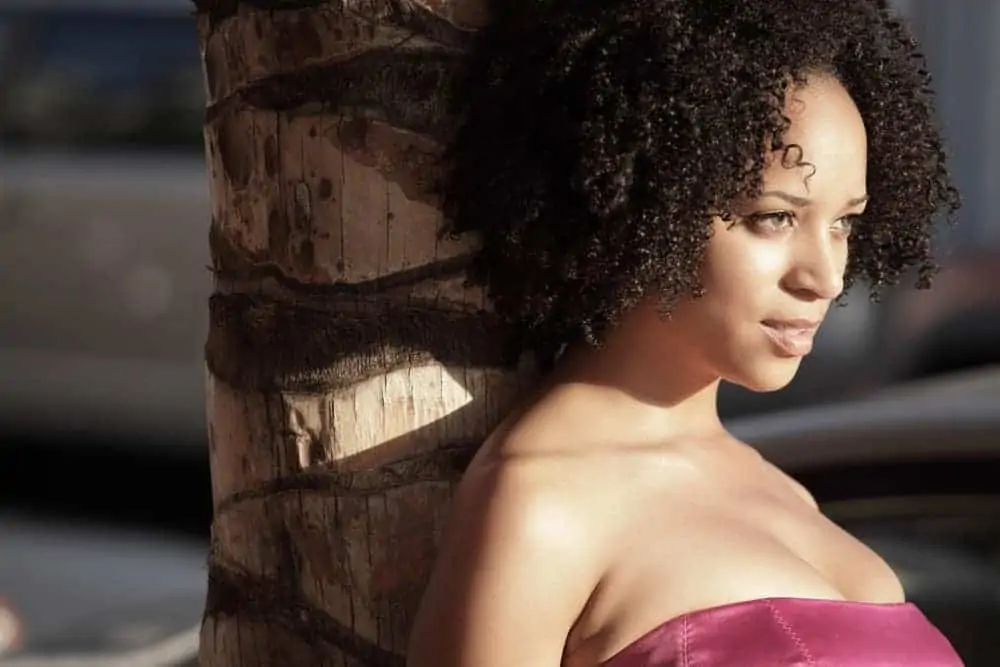 Here is a brief breakdown of the findings:
A Scientific Case Study on Hard Water Hair – Can Hard Water Damage Hair?
During the study, hair strands measuring at least 15 to 20 centimeters in length were taken from 15 female volunteers. Each hair sample was cut in half to allow for direct comparison.
Half of the hair samples were submerged in hard water, and the other half were submerged in distilled water (i.e., soft water). The overall duration was only 10 minutes, but the study was conducted over a period of a month.
A strength tester was then used in order to determine how tensile and elastic each hair strand was after its corresponding treatment.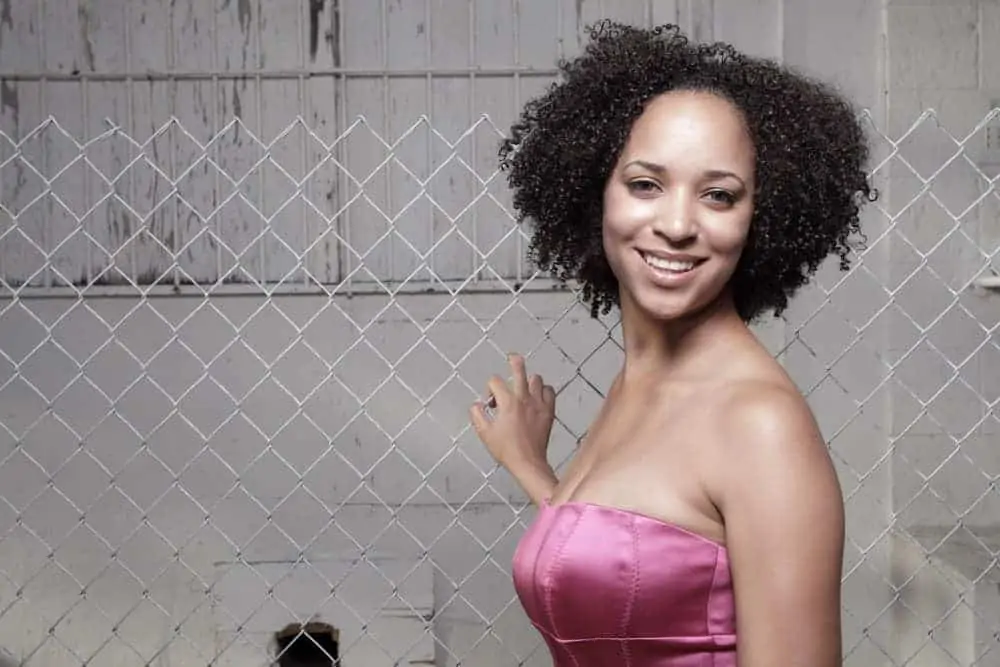 The study found that the tensile strength and elastic nature of each hair sample showed no discernible difference when treated with one form of water over the other. Therefore, according to this study, hard water doesn't reduce the tensile strength of hair.
Although this study doesn't completely rule out other negative effects of washing hair with hard water, so we recommend operating on the safe side and taking some precautions.
Most U.S. Households Suffer from Hard Water
It's often said that once you go natural, water should no longer be avoided like the plague. While the premise of that statement is ultimately true, there are a few things about water that you should be concerned about even after you go natural.
Over 85% of the households within the United States have hard water. This statistic was pulled from a water study performed by Virginia Polytechnic Institute and State University (Virginia Tech).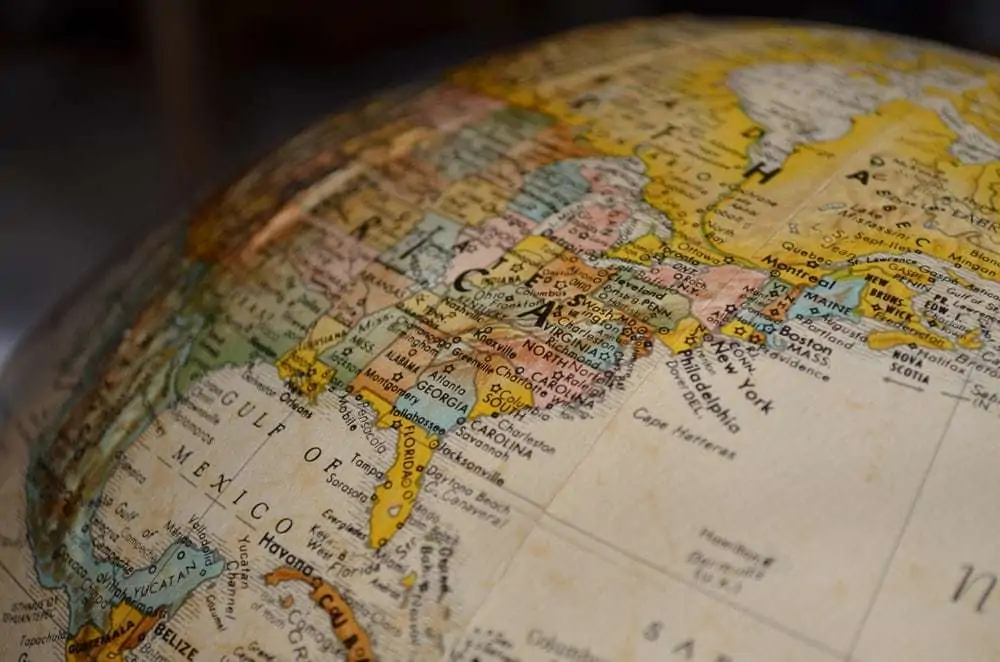 Hard water characteristically has high levels of calcium and magnesium, which can really have negative impacts on your hair – leaving your hair feeling dull and lifeless. This is caused by mineral and calcium build-up.
If you believe that you have hard water, you can use water test strips or a water test meter to measure your overall water quality. To mitigate the effects of hard water build-up on your hair, you will need to use a chelating shampoo.
Chelating shampoos, which are similar to clarifying shampoos that remove product residue, are formulated to remove excess ions, minerals, chlorine, soap scum, and metals from the hair.
If you're dealing with hard water, we recommend purchasing a chelating shampoo or a hard water shampoo.
Two favorites are Kenra Clarifying Shampoo and Malibu Water Wellness Treatment Kit, although some additional examples are available in our natural hair products guide and within the next section of this article.
Over the long term, we recommend using either household water filters (e.g., pure rainwater filters) or shower head filters designed to soften hard water (see popular water filters).
You can also use purified bottled water in the interim while you install a water softener system or shower filter.
Best Shampoos for Hard Water
Below are some of the best shampoos for hard water, no matter your hair type or texture. When washing your hair with hard water, you want to use a chelating shampoo or clarifying hard water shampoo.
Most clarifying shampoos contain EDTA (Ethylenediaminetetraacetic acid), which helps to get rid of built-up mineral deposits (i.e., excess minerals) in the hair. Even so, you might prefer a more natural solution, such as an apple cider vinegar rinse.
However, there are clarifying shampoos and other hard water hair treatments out there with a wide range of natural ingredients, so you are bound to find the right fit eventually.
Just remember that some of these shampoos can dry your hair out, so be sure to pair them with a moisturizing leave-in conditioner.
1. ACURE Curiously Clarifying Lemongrass Oil and Argan Oil
If you have oily hair, then this clarifying shampoo from Acure is a top pick. Thanks to its botanical blend, it is the perfect combination of gentleness and strength. It includes a paraben, phthalate, silicone, and sulfate-free formula and is normally relatively inexpensive.
The natural oils, including argan, avocado, pumpkin, and sea buckthorn, work to clear away mineral buildup in the hair.
Meanwhile, essential oils such as lavender, lemongrass, and rosemary help to improve the hair's softness and restore shine. This shampoo is great for all hair types, but it is especially good for oily hair.
Pros:
Blend of organic botanical oils
Gently removes mineral buildup
Perfect for oily/greasy hair
Reinvigorates hair's natural shine
Vegan
Cons:
Clarifying, but not volumizing
Weighs hair down a bit
2. Kenra Clarifying Shampoo
This Kenra shampoo is an all-around great choice for all hair types. Not only does it remove mineral build-up, but it won't completely dry your hair out in the process.
Individuals with oily, dry, and curly hair have all tried this shampoo and have given it high marks. It has plenty of EDTA, so professionals recommend using it no more than once a week if you have color-treated hair.
Besides the EDTA, this formula contains nourishing wheat protein, moisturizing aloe extract, and clarifying witch hazel. The citric acid and grapefruit extract in this shampoo gives it a fruity aroma.
One wash or two with this will reveal why experts consider it one of the best shampoos for hard water.
Pros:
Gentle enough for regular use on natural hair
Good source of EDTA for hair
Includes natural botanicals and oils
Pleasant scent
Produces heavy, clarifying suds
Cons:
Can strip color-treated hair with repeated use
Leaves dry hair a bit coarse
3. Milkshake Deep Cleansing Shampoo
For those with a dry or sensitive scalp, turn to this milkshake formula. It costs about twice as much as many other clarifying shampoos, but the experts say it is well worth it.
Various forms of EDTA provide a high pH level that will get rid of mineral buildup and impurities in the hair. It's a great shampoo to have on hand if you're an avid swimmer, too.
Besides the EDTA, this formula contains lots of plant proteins to keep hair hydrated. The addition of honey and fruit extracts counteract any drying that would take place in the clarifying process.

Pros:
Contains hydrating plant proteins
Great choice for those with sensitive scalps
Maintains pH and moisture balance
Removes mineral buildup and chlorine
Safe for all hair types
Cons:
A bit pricier
Available only in professional salons
4. Moroccanoil Clarifying Shampoo
This Moroccanoil shampoo is one of the best shampoos for hard water, especially for people whose hair needs some extra TLC. This formula is great for dry hair, as well as color-treated hair, and works well to diminish hard water and mineral buildup.
It includes jojoba oil and keratin for intense moisturization, as well as hair-nourishing argan and avocado oils. Essentially, this shampoo leaves hair clean and clear, as well as revitalized.
You can also rest assured, knowing that it's free of parabens, phosphates, and sulfates. Experts often recommend this clarifying formula for color-treated hair since it won't strip the color.
Pros:
Balanced botanical blend
Color-safe formula
Designed for dry, brittle hair
Great option for color-treated hair
Nourishes and cleanses hair
Cons:
Expensive formula ($25+)
Left some clients' hair very dry
5. Neutrogena T/Gel Therapeutic Shampoo Original Formula
A cost-effective solution, this shampoo from Neutrogena not only removes mineral buildup but flaky dandruff as well. It includes EDTA and coal tar extract to reduce inflammation and thoroughly cleanse hair.
Whether you have scalp psoriasis, dandruff, or just need to clean your hair of impurities, this Neutrogena formula has got you covered.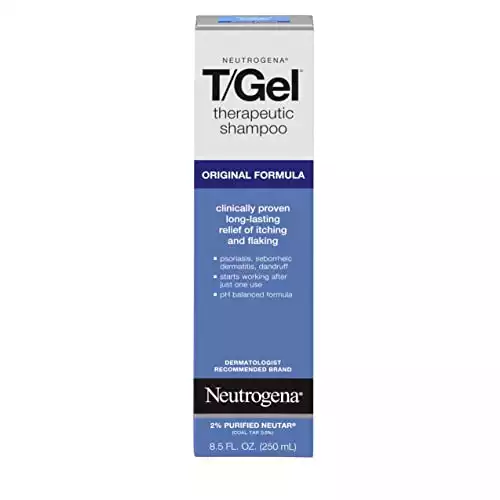 Pros:
Affordable option
Good for sensitive scalps
Multipurpose formula
Proven ingredients against mineral buildup
Trusted brand
Cons:
Medicinal scent
Requires a leave-in period
Related Article: T/Gel vs. T/Sal
6. R+Co Acid Wash ACV Cleansing Rinse
This clarifying shampoo costs a pretty penny, but it is totally safe for color-treated hair. R+Co has perfected this gentle floral formula to cleanse strands of lime and calcium buildup along with other impurities in hard shower water.
It's also a vegan-friendly option and doesn't include any parabens or sulfates. Instead of using EDTA, it contains apple fruit extract, aloe vera leaf juice, and tamanu seed oil for nourishment, strength, and cleanliness.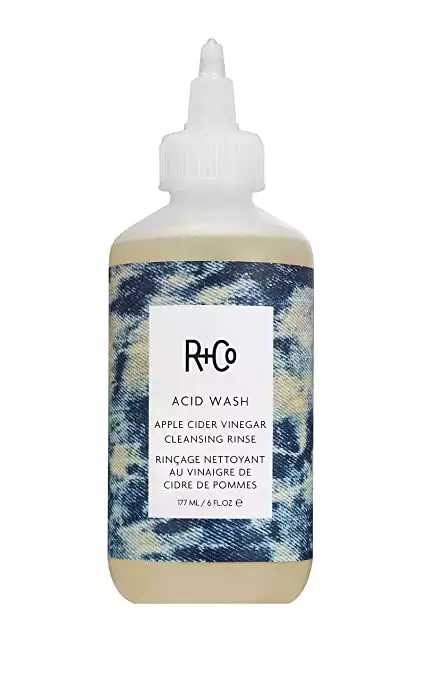 Pros:
Easy on the scalp
Free of harsh chemical ingredients
Pleasant floral aroma
Safe for everyday use
Top pick for color-treated hair
Cons:
Doesn't have the same effect as EDTA
Pricey formula
7. Shea Moisture Strengthen and Restore Shampoo for Damaged Hair
Looking for something natural and free of EDTA? This Shea Moisture shampoo will remove mineral buildup without the use of chemicals and prescription-level formulas.
This natural blend includes hair-healthy omega 3s, 6s, and 9s, as well as cocoa and shea butter for extra nourishment. Tea tree oil and aloe leaf extract adds more natural clarifying benefits.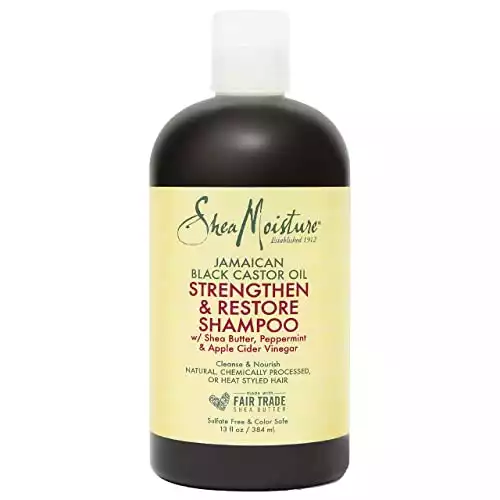 Pros:
Affordable price
All-natural formula
Environmentally-safe shampoo
Quickly removes buildup
Safe for daily use
Cons:
Can leave hair dry
Not the best smell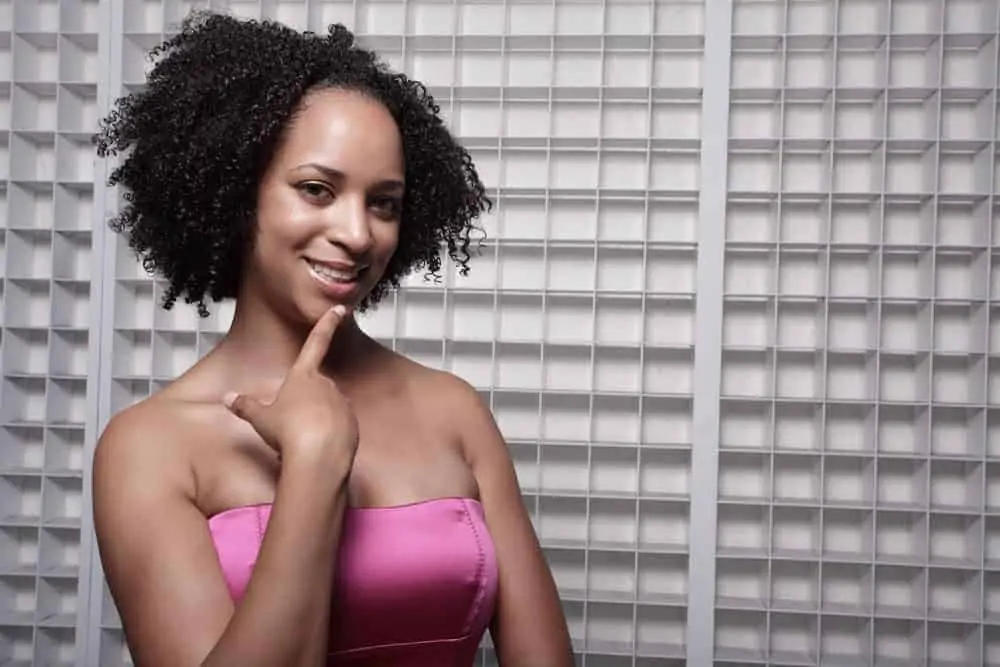 DIY Homemade Chelating Hair Rinse
Citric acid, commonly used in shampoos and conditioners to adjust the pH, is a chelating ingredient. It's possible that it won't work as intended to help mitigate the effects of hard water, but it's worth trying for the do-it-yourself crowd.
The basic recipe for the homemade chelating hair rinse is to mix one part lemon juice with four parts distilled water. You can wash your hair as you normally would, use the chelating hair rinse with heat and finish with a final rinse to remove the remaining product and condition your hair.
As per usual, with do-it-yourself hair treatments, this will likely take a little trial and error to master.
Don't Wash with Hot Water
Be sure not to use hot water when washing your hair to avoid stripping the sebum from your scalp. Wash your hair with lukewarm water, and after conditioning, be sure to do a finishing rinse with cold water to close (or smooth) the cuticle.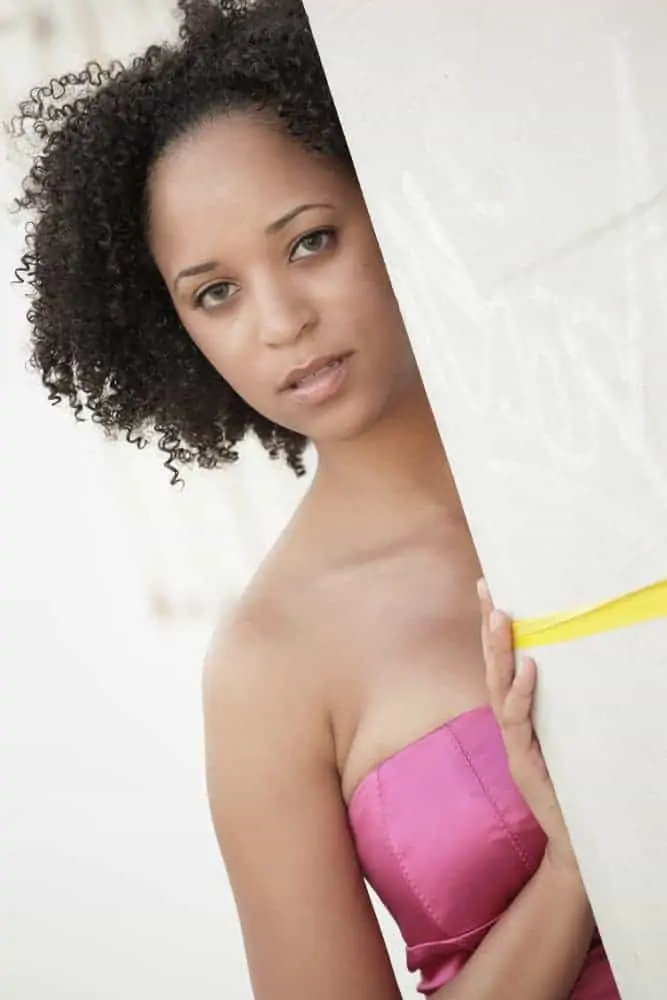 Wash Often Enough, But Not Too Often
Shampoos that are marketed through professional hair salons have the fastest growth rates, according to consumer studies. The problem is that there are various types of shampoos, one for nearly every type of situation that you can imagine.
New naturals and experienced naturals alike can easily get confused about choosing a shampoo.
However, even after you settle on a shampoo that you really like, it's important to make sure that you're not washing your hair too often. In our natural hair article, we note that you must figure out how often you need to wash your hair. There really is no "right" answer.
Everyone's hair is different, and the hair products and elements that you're exposed to every day are different than any other person's.
If you're over-washing your hair, it might start to look dull. However, it's important to wash often enough to remove product build-up that can adversely affect your hair.
Hard water is full of minerals such as calcium, lime, and magnesium. While not dangerous, hard water can leave your hair dull and brittle, making it more prone to breakage. It can also discolor lighter hues and strip your colored hair.
If you're a new natural-looking to determine how often to wash your hair, you can begin by washing your hair once each week.
Pay close attention to how your hair reacts to your washing regimen for several weeks and make changes when needed until you have perfected your natural hair regimen.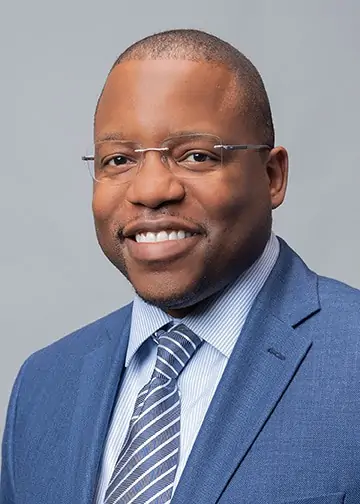 Kenneth Byrd, with a BS in Accounting and Management Information Systems and an MBA from the University of Alabama at Birmingham, has over 15 years of experience and is a recognized authority in hair care. Co-founder of Curl Centric® and Natural Hair Box, Kenneth has dedicated himself to promoting ethical and scientifically-backed hair care practices. Rigorous editorial guidelines, industry recognitions, and features in numerous media outlets evidence his expertise. Kenneth's commitment to transparency, quality, and empowerment has positioned him as a trusted voice in the field, empowering readers to confidently embrace their natural beauty.