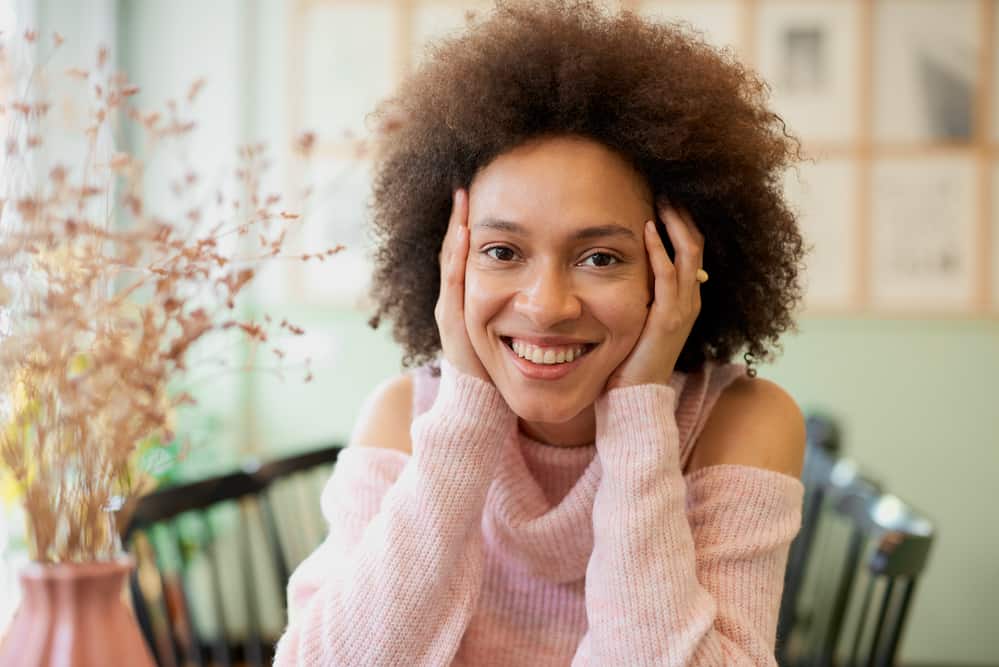 Whether you hate your existing color or simply want to switch it up, we'll bet you want to get rid of that color quickly.
Clarifying shampoo is one of the best ways to remove color from your hair, and the key is choosing the correct one.
In this article, we will tell you how to use a clarifying shampoo to remove hair dye and then share several of the best clarifying shampoos to use for this purpose. Let's get into it!
Clarifying Shampoo for Color Removal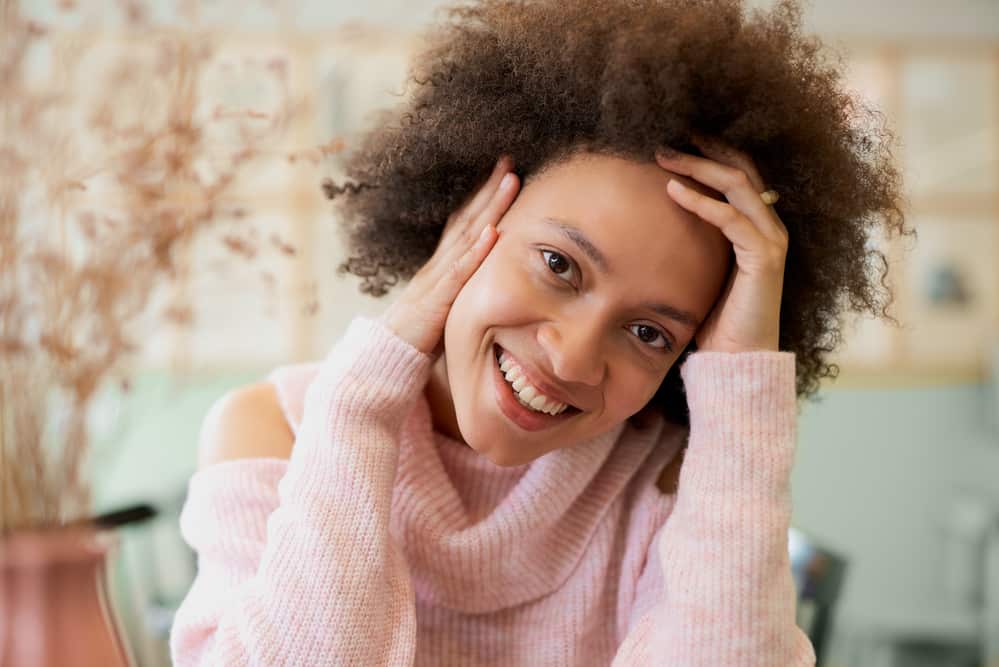 Clarifying shampoo is a cleanser formulated to cleanse deeper than regular shampoos. It is meant to lift away buildup from the strands and remove mineral deposits and substances that bind to your hair.
They work by way of super-tough surfactants that get rid of the gunk that regular shampoos miss. Though clarifying shampoos are harsher than regular shampoos, they are still gentler than other color removal options requiring chemicals.
Clarifying shampoo gradually washes the color out of your hair without lifting your hair's cuticles or breaking the bonds in your hair. For many, a clarifying shampoo is the perfect option for removing their hair color.
Things to Know About Removing Hair Color with Shampoo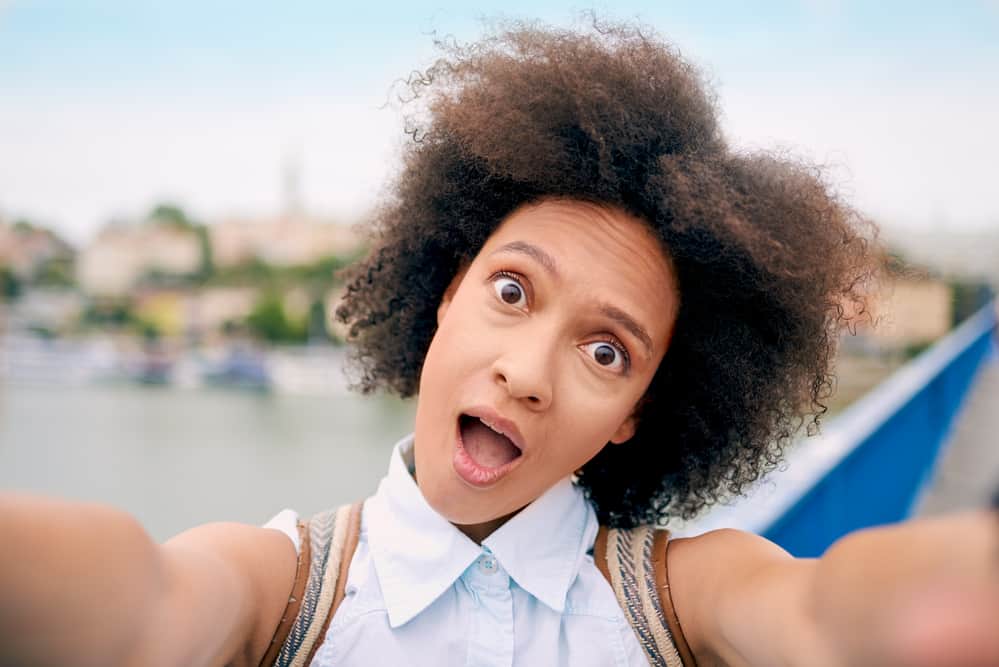 Now that we've got the basics down, let's jump into some of the things you should know before using a clarifying shampoo to remove your hair color.
It will take several shampoo sessions to remove the hair color completely. Since clarifying shampoo is not formulated with super-strong chemicals or ammonia, you can't expect it to remove all the color in one go. In fact, you should be prepared to wash your hair multiple times to remove all of the color.
Not all clarifying shampoos are created equally. Some clarifying shampoos are harsher than others. Since there are tons of surfactants in existence (from sulfates to natural cleansers), you'll find clarifying shampoos with a wide variety of ingredients. We'll elaborate on this topic later on in this article.
The more you use clarifying shampoo, the dryer your hair may become. This is because every time you apply the shampoo, it essentially strips the moisture from your hair along with the hair dye. Your hair may be crying out for moisture if you use clarifying shampoo more than twice a week or repeatedly over a long period of time.
The clarifying shampoo color removal method is not the best choice if you have damaged hair. Damaged hair often needs moisture over everything else, and if your hair is already damaged, adding a clarifying shampoo to it can worsen the damage.
If you hate your new hair color, it's best to try fading hair dye immediately with the clarifying shampoo. The first three days after a hair coloring service, your hair's cuticles will remain partially open. It's at this point that a clarifying shampoo will be most effective at removing your hair color.
Clarifying shampoo works best on semi-permanent hair dye but may work on demi-permanent and permanent hair dyes as well.
How to Use Clarifying Shampoo to Remove Hair Color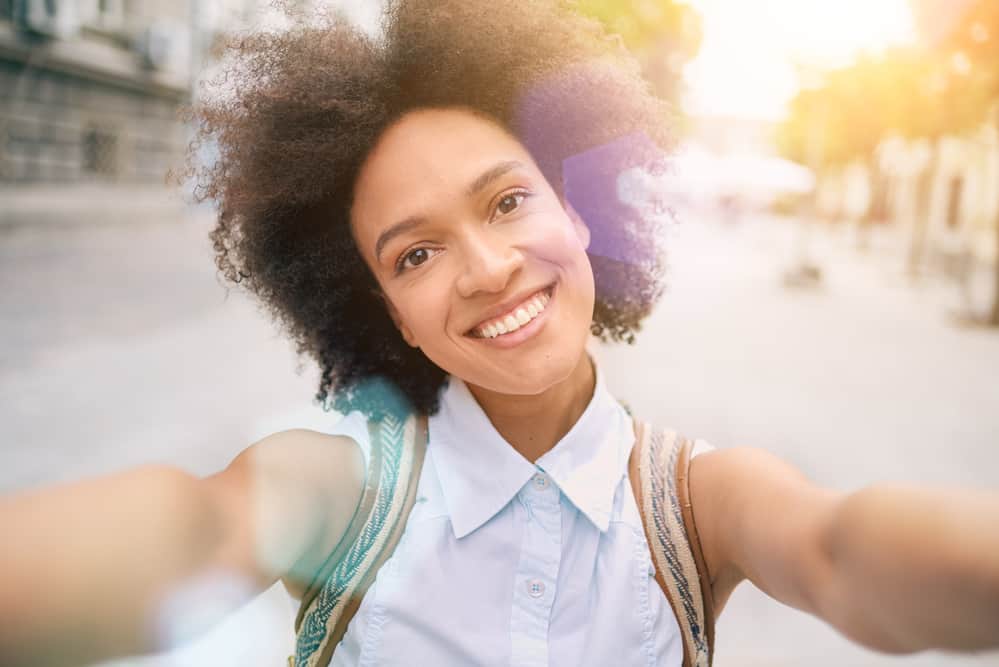 Perhaps the best thing about clarifying shampoo is that it is straightforward to use. Regardless, to ensure that you get the results you desire, we'd like to tell you step-by-step how to use clarifying shampoo to remove hair color:
Get into the shower and wet your hair thoroughly. If you don't wet your hair down enough, the shampoo won't lather or do its job effectively. If you use hot water, the temperature of the water will open your hair cuticles so that the shampoo can penetrate your hair shaft a bit deeper. Set the water temperature as hot as you can take without burning yourself.
Dispense some of the shampoo into your hand and then apply it to your hair. Ensure that all of the colored hair is covered in the shampoo. You may end up using more shampoo than you regularly use.
Use your fingers to massage the clarifying shampoo into your hair so that it begins to lather.
Leave the clarifying shampoo sitting in your hair for a few minutes. Doing so will give the ingredients a chance to do their thing.
Rinse the shampoo out of your hair with hot water.
Look at your hair to see if the color has faded to your liking. If it hasn't, you can reapply the shampoo to your hair, lather it up, and rinse again.
Apply a deep conditioning mask to your hair to restore the moisture lost during the wash(es). Your hair will likely look and feel parched and be more prone to tangles than usual. If your hair feels fine, you can skip this step and proceed with your regular hair routine.
Since a clarifying shampoo doesn't remove color as well as a hair dye remover or bleach, it's important to have reasonable expectations.
It could take 5 or more clarifying shampoo sessions to totally fade your hair color. The number of washes you'll need will depend on how long it's been since you colored your hair, how far open your hair cuticles are (hair porosity), and more.
Other Clarifying Shampoo Color Removal Methods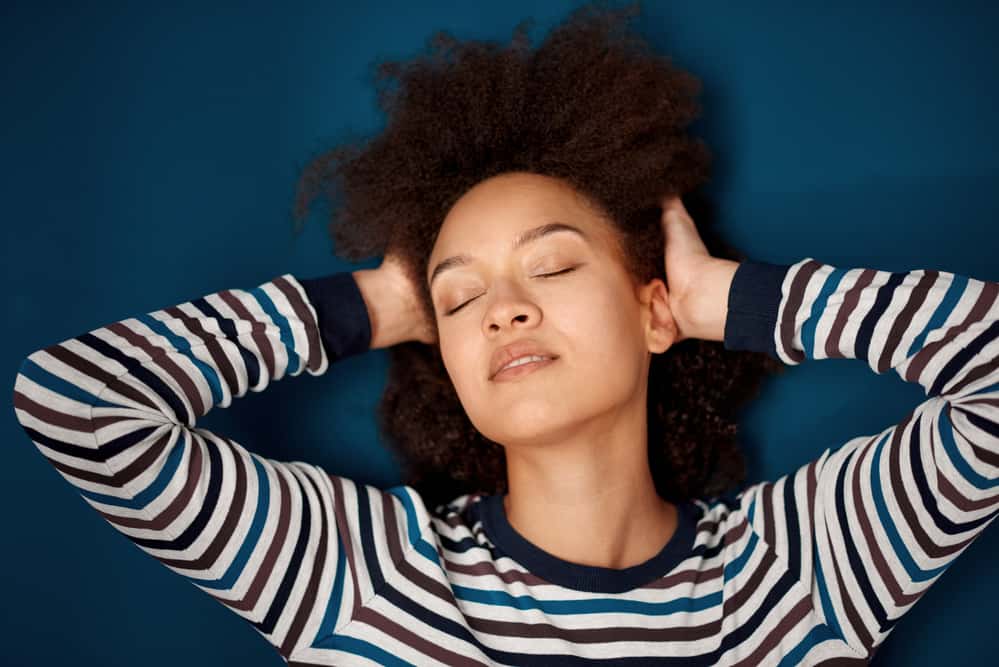 Clarifying shampoo can be mixed with other substances to speed up the color removal process, and that's what we'll explore in this section.
Clarifying Shampoo & Baking Soda
Baking soda has cleansing properties that make it the perfect companion to your clarifying shampoo.
Combining these two ingredients can help remove your hair color quicker than if you'd just used a clarifying shampoo. To do a clarifying shampoo and baking soda color removal treatment, you'll need the following ingredients:
A quarter of a cup of hot water
A tablespoon of baking soda
Two tablespoons of clarifying shampoo
A spoon
Here are the instructions to follow for your shampoo and baking soda clarifying treatment:
Combine all of the ingredients in a bowl, and then mix them with your spoon.
Once the mixture is ready, rinse your hair and then squeeze out the excess water. You don't want your hair to be soaking wet, as this could affect the potency of the ingredients.
Apply the mixture to your damp hair, and then use your fingers to ensure that it's applied evenly. If your hair isn't tangled, you can use a wide-toothed comb to ensure the mixture has been distributed entirely.
Let the mixture sit in your hair for at least 5 minutes.
Rinse your hair thoroughly to get rid of all traces of shampoo and baking soda. You don't want to leave either of these products in your hair, as both of them can severely dry your hair out.
As an optional step, you can pour some apple cider vinegar over your hair to finish the treatment. It will bring your hair's pH back to a normal level.
This method may be beneficial for you if your hair is in relatively good condition. But if your hair is not, we recommend that you allow your hair to fade naturally or use clarifying shampoo alone to speed up the process.
Clarifying Shampoo & Vitamin C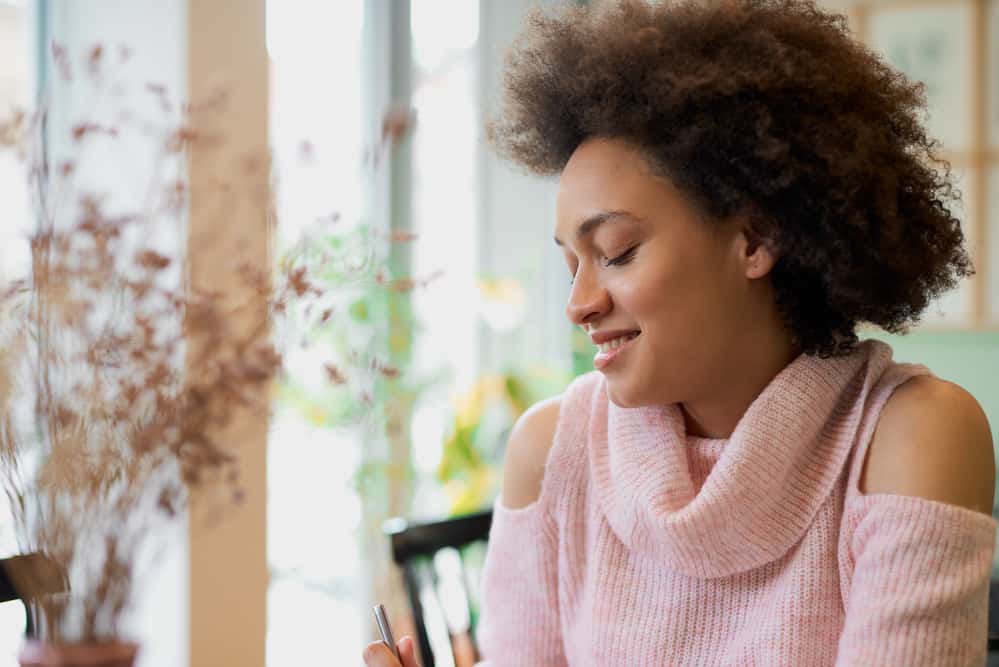 Vitamin C is an active ingredient in a variety of products that gently lighten your hair. Still, on its own, it's not potent enough to restore your hair to its normal color.
But if you mix clarifying shampoo with vitamin C tablets, you can fade your hair color gently over time. To try the clarifying shampoo and vitamin C method, you'll need the following ingredients:
Clarifying shampoo
20 Crushed Vitamin C tablets
Bowl for mixing
Processing cap
Clips or elastic bands
Once you get your ingredients together, follow the steps below:
If you haven't already crushed your vitamin C tablets, do so by putting them in a small resealable plastic bag and then crushing them with a metal spoon. It could take a few minutes to completely crush all of the pills. For the best results, crush the tablets until they become a fine powder.
Dispense a generous amount of clarifying shampoo into your mixing bowl. Add enough to cover all of your hair.
Add the crushed vitamin C pills to the bowl and mix thoroughly. The mixture should become a firm paste.
After blending the ingredients thoroughly, part your hair into several sections (4 to 6) and secure each of those sections with a clip or elastic band.
Going section by section, apply the mask to your hair. Make sure that every colored strand is completely covered in the paste.
Put on the processing cap and allow the mask to process for at least a half-hour. If your hair color is vibrant, feel free to leave it on for an hour.
After time is up, rinse your hair with warm to hot water. Make sure that all of the shampoo and vitamin C are removed. If any of the paste is left in, it could dry out your hair.
If your hair feels dry or crunchy after rinsing, condition or deep condition your hair immediately. This will help to hydrate your hair and keep it from becoming brittle.
If your hair is damaged, the vitamin C may not work as you'd expect it to. So, it's essential to keep this in mind.
Choose a Good Clarifying Shampoo
When choosing a clarifying shampoo for color removal, you should make sure that it is:
Dye-free.
NOT color-safe.
Efficient at removing stubborn dirt, oils, and buildup.
The reason the shampoo should be dye-free is that the dyes in the shampoo could stain your hair. Also, color-safe clarifying shampoos will not effectively remove the dye from your hair.
Lastly, some clarifying shampoos are not strong enough to remove dye, which could end up being a waste of time for you.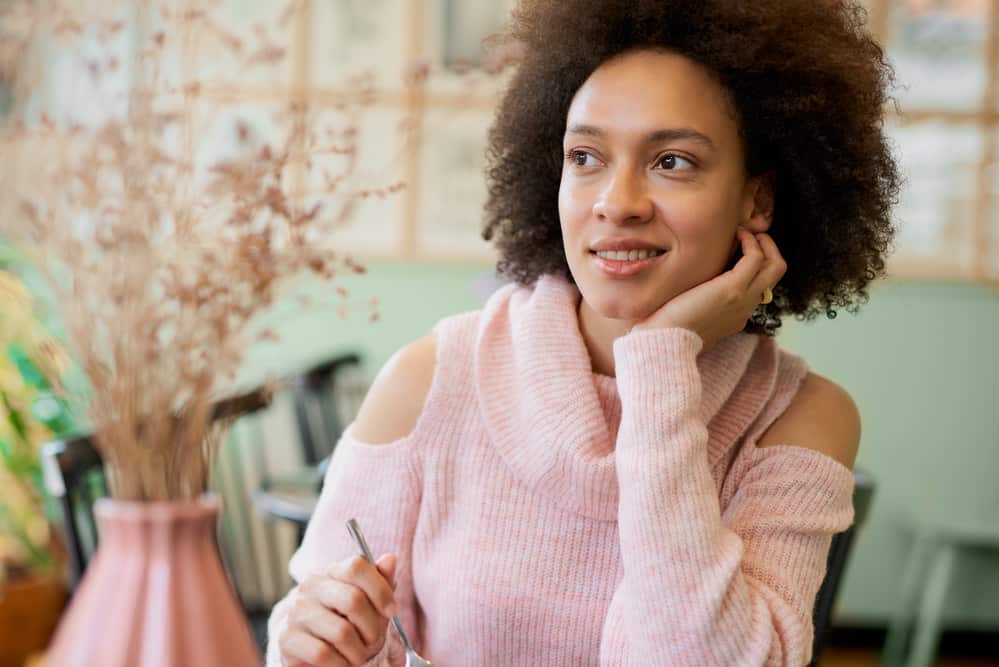 The Best Clarifying Shampoo to Remove Color (Plus Alternatives)
You could do an internet search and sift through tons of results, but that would take forever. Thankfully, you don't have to do that. Below, we will share with you some of the best clarifying shampoos for removing hair dye. We'll cover the features, pros, and cons, and more so you can make the best choice for your hair.
Aussie Destress Clarifying Shampoo
This clarifying shampoo is a great pick for anyone who wants to kiss their hair color goodbye. It's a 10.1-ounce bottle of deep cleansing shampoo formulated with Australian Pepperberry and Reing Mosa Mint.
It's dye-free, paraben-free, and gluten-free. So, you don't have to worry about your hair getting stained. Another great thing about this clarifying shampoo is that it is not color-safe, so you can trust that it will strip the color from your hair.
Pros
The formula has aggressive cleansers that will strip the color from your hair within a few washes.
The shampoo does not leave a film on your hair after the wash.
It has a delightful apple scent.
Cons
The shampoo does contain sulfates and salt, both of which tend to dry the hair out.
Note on sulfates and salt: Sulfates and salt are normally off-limits for people with curly hair. But if you're trying to strip dye from your hair, these ingredients will make the process much easier. Also, when you use sulfates sparingly and deep condition afterward, the damage to your hair will be minimal.
Lastly, if you compare sulfates and salt to commercial color remover ingredients, you'll find that this clarifying shampoo is the gentler option.
According to the product's reviews, people state that the shampoo gives their hair a deep clean. Some customers who weren't using the shampoo to remove their hair color were unpleasantly surprised when their hair color faded.
So, we only recommend using this shampoo to remove hair color from your hair.
SheaMoisture Residue Remover Sulfate-Free Clarifying Shampoo
For a more natural option, consider this deep cleansing shampoo by SheaMoisture. Its formula contains Cocamidopropyl betaine instead of sulfates to give your hair a deep clean.
It's also infused with aloe vera, tea tree oil, and borage seed oil, which help to preserve your hair's moisture. With this shampoo, you can fade your hair color without completely drying your curls out.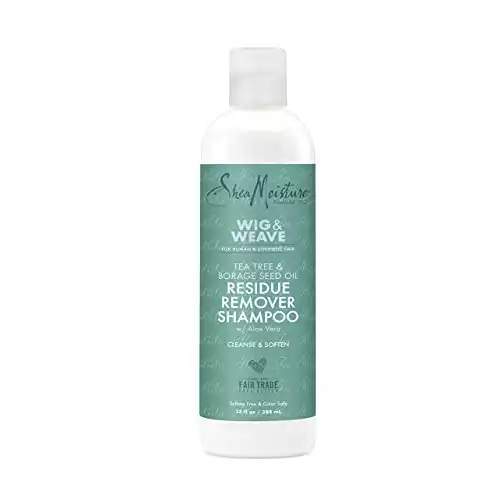 The shampoo also doesn't contain any dyes and is not described as color-safe.
Pros
The shampoo is sulfate-free and gives your hair a gentle clean.
It has natural oils and moisturizers to balance out the harshness of the cleansers.
It has no sulfates, no phthalates, no parabens, no mineral oil, no petrolatum, and no animal testing.
Cons
The shampoo may not fade your hair color as fast as sulfate shampoos will.
This shampoo is a good choice for you if you're not rushing to fade your color and would prefer to do it gradually. The most satisfied customers stated that the shampoo smells great and leaves their hair clean.
Some even said that their hair felt moisturized afterward. Unsatisfied customers noted that a little does not go a long way. However, the vast majority of people love the shampoo.
Nexxus Clean and Pure Clarifying Shampoo
This sulfate-free deep cleansing shampoo may quickly become one of your favorite items in your product stash. That's because it is extremely effective at getting your hair nice and clean without weakening and completely drying it out.
It's an excellent option for anyone trying to remove color from their hair, given that it uses multiple strong surfactants that strip away color effectively. It is for all hair types and contains no dyes, sulfates, silicones, or parabens.
The primary cleanser in this shampoo is Cocamidopropyl betaine, which is commonly used in sulfate-free cleansers.
It's the second ingredient in the shampoo, meaning that its formula contains a generous portion of it. It also has salt, which amplifies the cleansing power of the formula.
Pros
The shampoo is infused with coconut oil to hydrate the hair during the cleansing process.
It has no silicones, sulfates, parabens, or dyes.
It has a high volume of effective cleansers and salt, which are great for lifting the color from your strands.
It has elastin protein to promote hair health.
It is safe for all hair types.
Cons
It may leave your hair feeling a bit dry, especially if it is already prone to dryness.
The majority of Amazon reviewers are delighted with this shampoo. The happiest customers state that the shampoo leaves their hair soft and buildup-free, while the minute minority of reviewers complain that it makes their natural hair difficult to manage.
Conclusion
There are many clarifying shampoos on the market, but not all of them get rid of color effectively. In this article, we've covered multiple options for you to consider if your goal is to remove hair dye from your beautiful curls. We hope that the information and tips presented in this article make fading your hair color with clarifying shampoo a breeze.