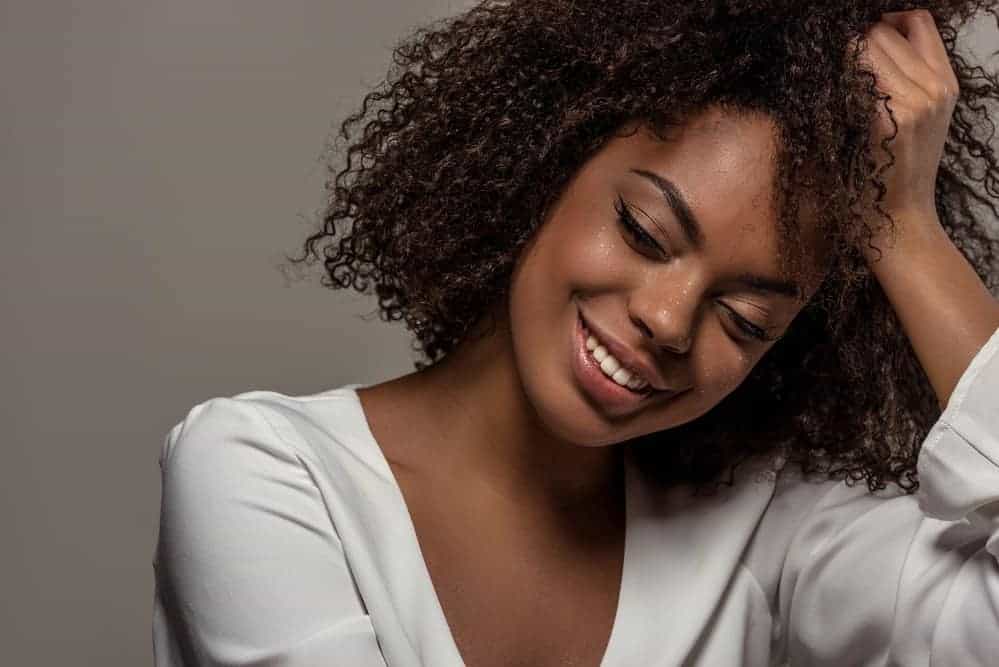 Lately, we've been asked if there are benefits to using rice water for hair and skin care. We've seen several before and after photos, but those pictures are often misleading.
Can rice water rinses prevent hair breakage?
Does rice water help your hair grow?
What are the benefits of using rice water for natural hair?
In short, rice water is the starchy water obtained by draining boiled rice.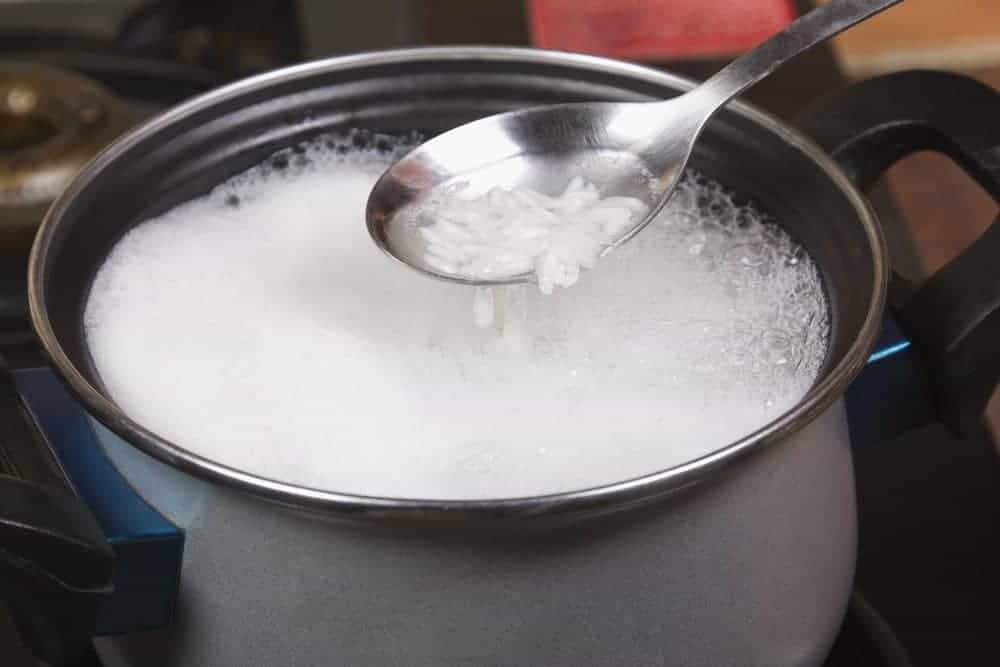 To make your rice water, we recommend cooking rice in a pot of boiling water according to the cooking instructions on the package.
The starch from the rice is released into the water, creating hair milk made from rice water.
Remove the rice, and you're done. This process creates what some people call "rice water hair milk."
Brief History of Using Rice Water for Hair Growth
There is a town in China called the Huangluo Yao Village, where the Red Yao tribe currently lives. The village is commonly referred to as the "Land of Rapunzel's" because many of the women who live in the Huangluo Yao Village are known for having long beautiful hair.
This long hair village was even referenced by the Guinness Book of World Records. So, what is their secret? The women who live in the village wash their hair with rice water.
Hundreds of years ago, women from Japan were known for their beautiful long hair, too. The interesting thing about it is that they had something in common with the women of the Red Yao tribe, they were also using rice water to wash their hair.
While it is something that occurred centuries ago, it is a tradition that has since been passed on to different generations.
As time has passed and technology has advanced, more people from areas all around the world have been able to research and learn about the hair care practices of different cultures, including the use of rice water.
Bonus:
Click here
to download a simple rice water recipe used by Curl Centric's co-founder, Kira Byrd. Additionally, you will also gain immediate access to our 100% free resource library and learn how to grow long hair in less than 30 days with our exclusive email training course.
So, are there benefits to using rice water for hair growth, breakage, as a hair spray, or as a hair rinse?
How to Grow Hair Fast and LONG! RICE WATER for Hair Growth! Chinese Rapunzel technique!
In the video above,
Maryam Hampton
discusses using rice water as a hair growth technique using the ancient techniques of the Long-Haired Rapunzels.
There is a fair amount of anecdotal evidence claiming numerous benefits to using rice water, including before and after photos. Although, there isn't much reliable scientific evidence.
Most beauty bloggers writing about this topic reference an article from the International Journal of Cosmetic Science. Although, I'm not sure that the article can be reliably used as a standalone source.
The article references hair care techniques from the Heian period. In Japanese history, the Heian period occurred during the years 794-1185.
Due to the age of the study, it's unlikely that the study used modern scientific controls focused on an independent variable. Consequently, this study is most likely an anecdotal report, rather than an experiment conducted in a controlled test environment.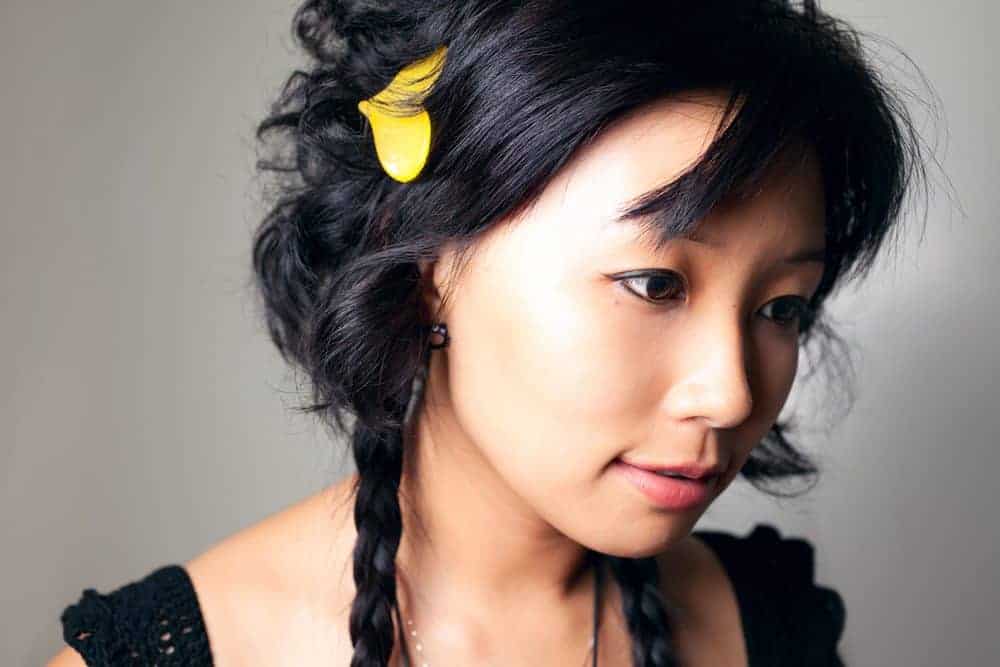 This particular article studied the effect of a hair rinse obtained from boiling rice and using the rice water as a hair treatment. The goal was to explore the history of hairstyles and hair care practices used by women in Japan.
For example, during the Heian time, many women combed their hair each day using Yu-Su-Ru (i.e., rice water). The thought was that rice water would reduce hair breakage and increase elasticity.
So, does rice water increase elasticity and reduced friction when you're combing your hair?
DIY Rice Water For Repairing Damaged Hair And Get Silky Hair-Beautyklove
In this video, Keren, a beauty blogger that uses the handle
Beautyklove
on YouTube, uses rice water and concentrates the "hair milk" on damaged areas of her hair.
The article from the International Journal of Cosmetic Science would lead you to believe that rice water can do these things. Although the article doesn't mention that scientists conducted controlled experiments, it merely refers to practices of Japanese people from the Heian period.
So it's likely that they've found some form of evidence, like written text from the Heian period.
So, does that mean that rice water is not useful for natural hair?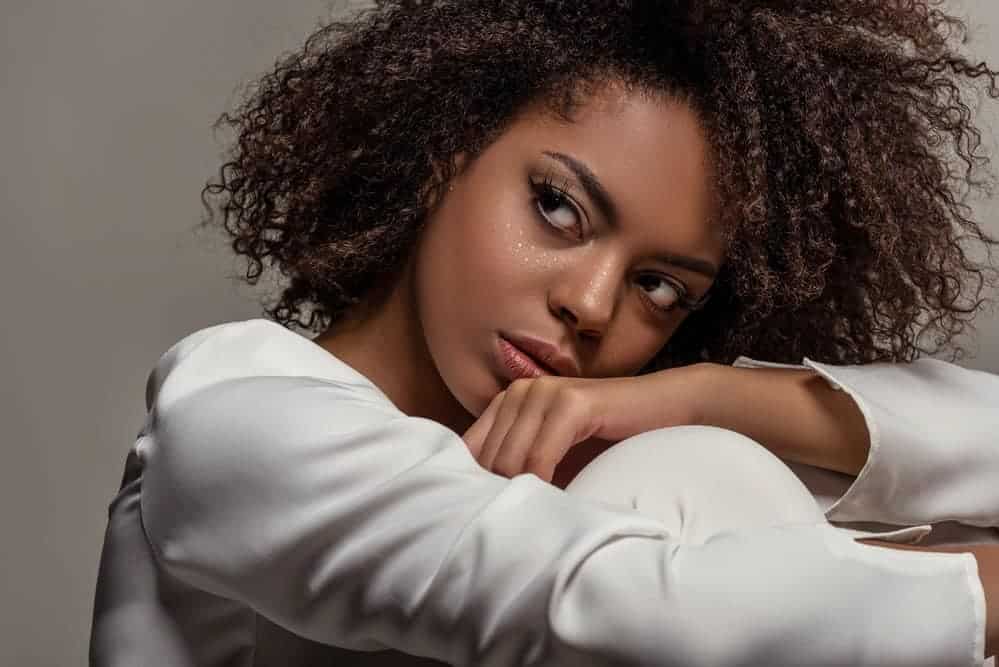 No, it just means that the practice of using rice water for hair growth and other beauty practices is only supported by anecdotal evidence. Said simply, it's a cultural practice supported by word-of-mouth.
For example, you will find several women that claim castor oil encourages hair growth or regrowth of thinning hair edges.
The problem is there is no scientific evidence supporting this castor oil claim, so we can only use anecdotal evidence.
Anecdotes from Asia suggests a rice water hair rinse, including fermented rice water, gives the hair strength and elasticity. Since this can't be proven, our guidance is that you can try if you're interested, but it may or may not work for your hair.
It's worth mentioning that rice water rinses aren't an exclusive solution limited to those on the continent of Asia, even though the techniques were originated and were heavily used during the Heian period.
From the studies we have seen, all hair types are basically the same structurally, including African, European, and Asian hair types.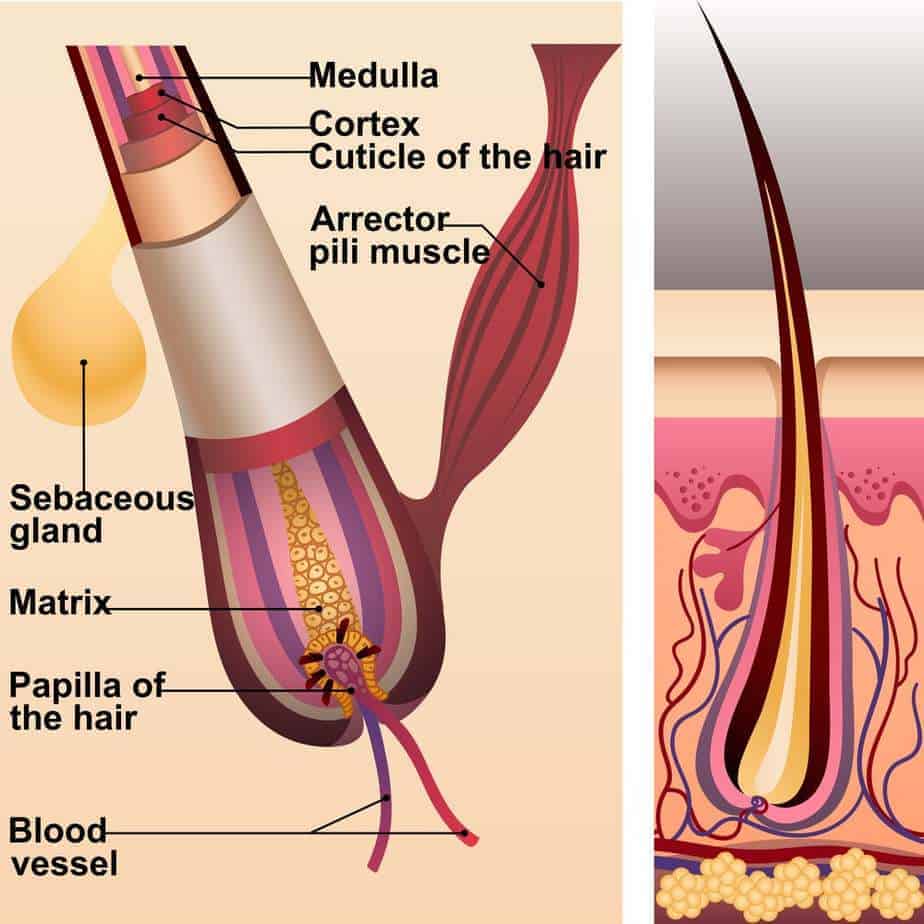 Although, there are differences between hair types. Some hair types are straight, wavy, curly or kinky. In general, all hair types have a common structure with the cortex surrounded by a cuticle layer.
Ultimately, whatever effects a rice water rinse has on one hair type, it's likely to produce similar results on another hair type, including natural hair.
So, what is rice water? It's actually pretty simple. If you boil rice as per usual, the milky water that the boiled rice produces is rice water. You can use white, brown, jasmine, basmati or any other type of rice for most recipes.
Finally, is rice water good for your hair? I think so, but I don't really know (honestly). Many people referenced the study that we've linked to in this article as evidence.
Although the reality is that even though this study was published in 2010, it references hair care practices that occurred during the Heian Period in Japan.
My understanding is that the Heian Period occurred during 794-1185 BC. I'd like to see a more recent set of scientific studies to substantiate the results of rice water.
At any rate, there doesn't appear to be any reason not to use the rinse. I recommend giving it a try. If you like the way it makes your hair look and feel, keep using it.