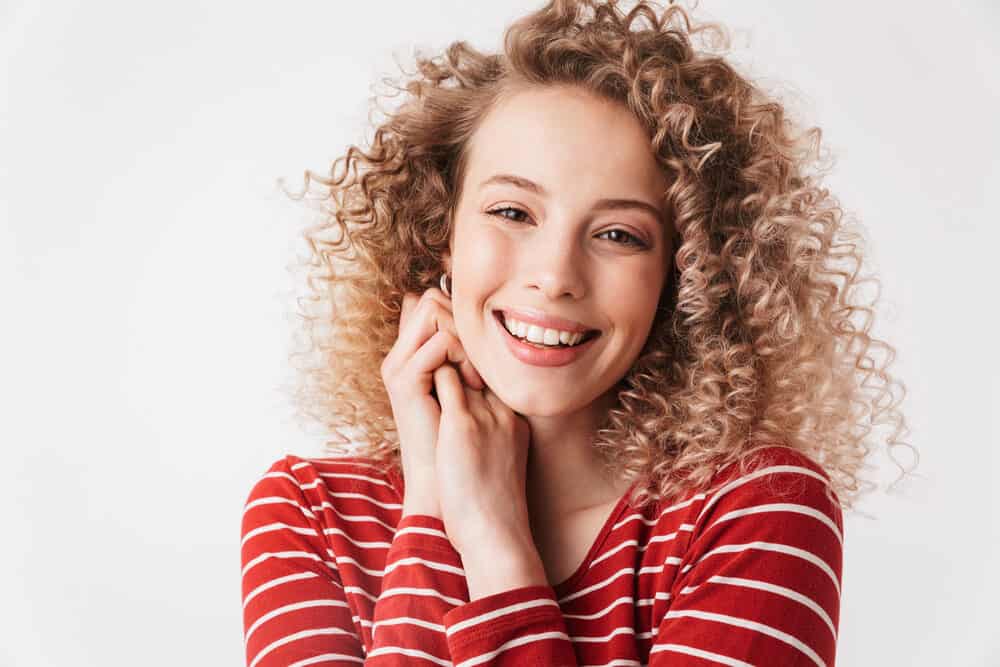 A perm instantly transforms your natural hair and opens you up to a new world of gorgeous, timeless styles. Although styling your permed hair each morning can be a chore, especially when you're new to your texture.
So, in this article, we will provide in-depth instructions on how to style permed hair in the morning. By the end, you'll have several new styles in your repertoire!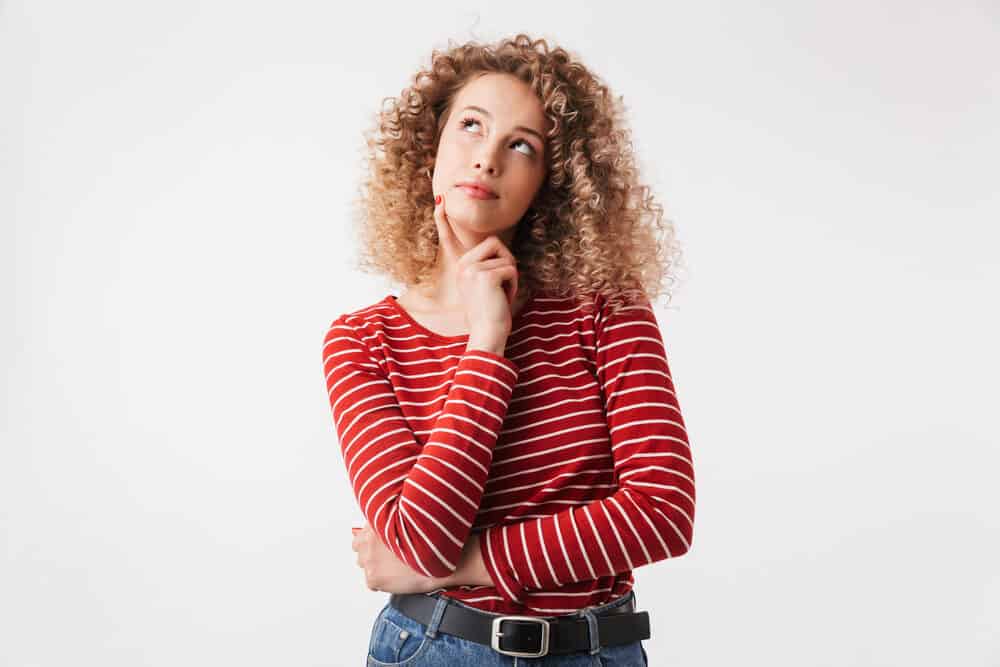 How to Style Dry Permed Hair
Your curls don't have to be wet for the styling process. There are several quick and easy styles you can do to refresh your dry curls. Use the tips and instructions below to do these styles on unwashed hair.
Brushed Curls
Brushing your curls can help define them quickly and easily. But you don't want to use just any old brush on your delicate hair. Always be sure to use a nylon-bristled brush to avoid damaging the protective layers of your strands.
HOW TO STYLE CURLY HAIR WITH THE DENMAN BRUSH | UPDATED!!!! Jayme Jo
What You'll Need
Brushed Curls Instructions
Wet your hair using the spray bottle until you have slightly damp hair. Doing so will reactivate the products that are already in your hair.
Detangle your hair using the brush starting at your ends and working your way up to the roots. Be very careful and never tug hard on your curls.
Distribute a small amount of curl cream throughout your hair using your fingers.
Starting at the roots, brush your hair upward away from the scalp. Continue this brushing motion until the curl cream is evenly distributed throughout your hair.
Apply a small amount of gel throughout your curls using your fingers.
Air dry or dry your hair using the diffuser attachment.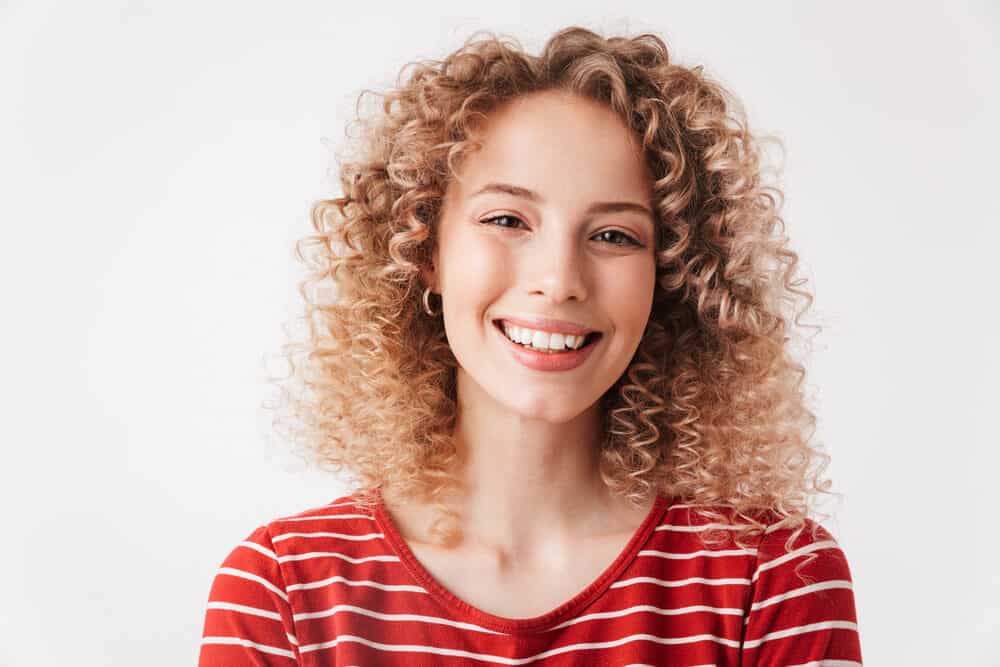 Twist Out
A twist out is a curl pattern created by twisting your hair and then taking it down later. This dry twist-out is great if you're short on time. From start to finish, this style takes less than an hour to complete. Plus, you'll have curls that can last several days with little to no maintenance.
What You'll Need
Twist Out Instructions
Wet your entire head using the spray bottle until it is damp.
Separate your hair into four or more sections. Use the hair ties to make the process easier.
Part out a section of hair. The size will depend on how large you want your curls to be. For chunky, big curls, make the section large. For small curls, make the section small.
Dispense a small amount of mousse into your hands and apply it to the first section of hair. Be sure to cover your hair from root to tip.
Grab half of the section in each hand at the root and begin twisting both together. Continue twisting down to the ends of each section of hair.
Repeat steps 3-5 until all sections are twisted.
Dry your twists using the diffuser or a blow dryer until they are completely dry. If you have extra time, you can let your hair air dry.
Coat your hands in your oil and begin taking down the twists. The oil will help to smooth out any frizz or flyaways.
Once all the twists are taken down, carefully separate the curls using your fingers and then fluff your hair to achieve more volume as desired.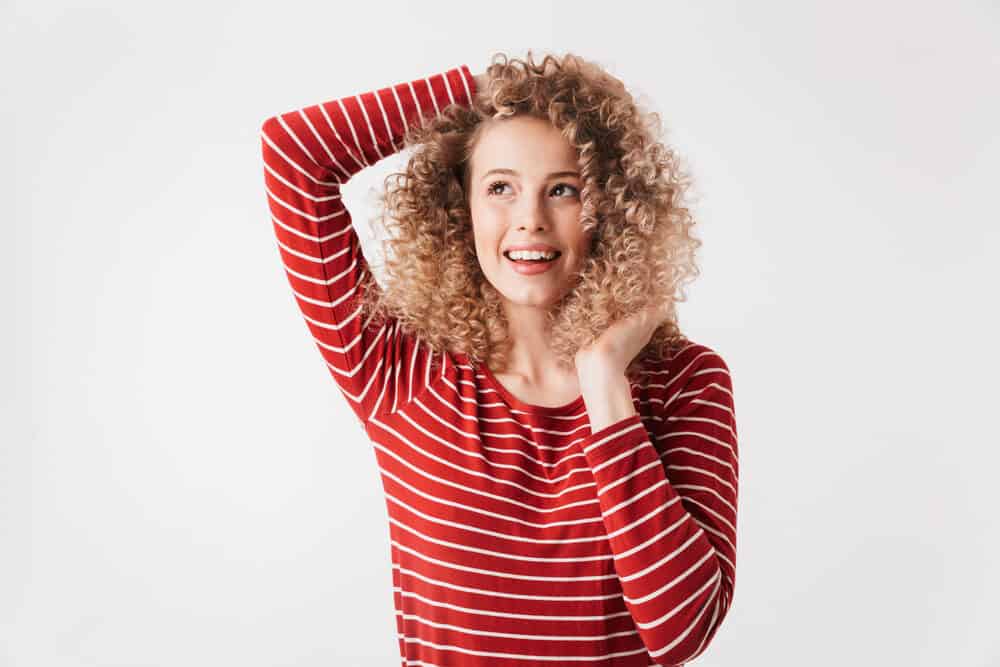 How to Style Wet Permed Hair
Having freshly washed hair simplifies curl-friendly styles. It is easier to shape and mold hair into different curl patterns when it's wet. Follow the steps below to learn how to style your wet hair.
Finger Coils
Finger coiling gives you the freedom to create loose, medium, or tight spirals. Finger-coiled spirals can last up to a week and can be restyled to create many different looks. Use the instructions below to learn how to coil your way to perfect spirals.
Finger Coiling For Perfect Spirals! | Curly & Wavy Hair
What You'll Need
Finger Coil Instructions
There are four stages in the finger coiling method: prep, coil, dry, and separate. We'll get into each of them in the sections below.
Prep
Before coiling your hair, you need to prep it using targeted products.
Apply a small amount of leave-in conditioner to the hair, working it in from ends to roots using your fingers. Use the spray bottle to rehydrate any sections of your hair that may have started to dry.
Gently detangle hair from ends to roots using the wide-tooth comb.
Separate hair into two sections, gathering the top half into the hair clip and leaving the bottom half down.
Apply a small amount of the curl or wave cream to the bottom section of your hair using your fingers.
Work the gel into the bottom section of your hair using your fingers.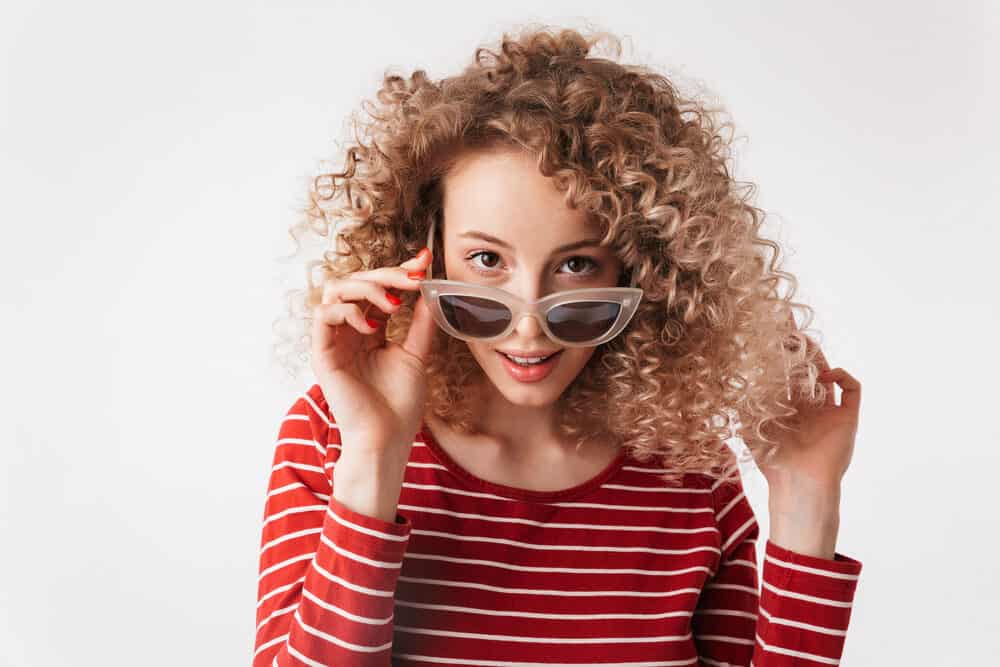 Coil
Now that your hair is prepped and ready to go, it's time to begin coiling.
Take a small piece of hair and rake your fingers through it to remove any tangles.
Hold the piece of hair at the roots using your middle finger and thumb.
With your other hand, begin twisting the hair around your pointer finger. While twisting, slide your hand down the length of the strand until you reach the end.
Pull your finger straight down to release the curl.
Coil the entire bottom section, then repeat all the above steps on the top section.
Note: If you are a more visual learner, watch a video tutorial of the coiling method at this link.
Dry
You can dry your curls with a regular hair dryer or a diffuser, but a diffuser is best to dry hair quickly without damaging it. Dry your hair on the lowest temperature setting possible.
Be careful not to unravel coils while drying. If you have time, you can air-dry your hair instead.
Separate
Be creative when separating your coils. You have the freedom to create any style you'd like.
Starting at your roots, separate curls gently using your fingers. Doing so will give you a fuller look.
Work your way around your entire head until all coils are separated to your liking.
If desired, use the hair pick to lift your roots for added volume.
Scrunching Method
The scrunching method gives you fresh, long-lasting natural-looking curls without tools or accessories. It can even be used with other techniques to encourage curl formation (e.g., the squish to condish method).
Follow the instructions below to learn how to scrunch like a pro.
How to Scrunch without Frizz + Tips for Wet Frizz
What You'll Need
Scrunching Method Instructions
While your hair is still wet, apply a small amount of leave-in conditioner, working it in from ends to roots.
Work the curl cream into your hair, paying special attention to your ends for added definition.
Apply a small amount of gel to your hair from end to roots.
Grab a small section of your hair at the ends, holding it loosely in your palm. Scrunch the section of hair upward towards your scalp. Repeat this motion several times to encourage curl formation.
Repeat step 4 until you've scrunched all sections of the hair.
Allow hair to air dry.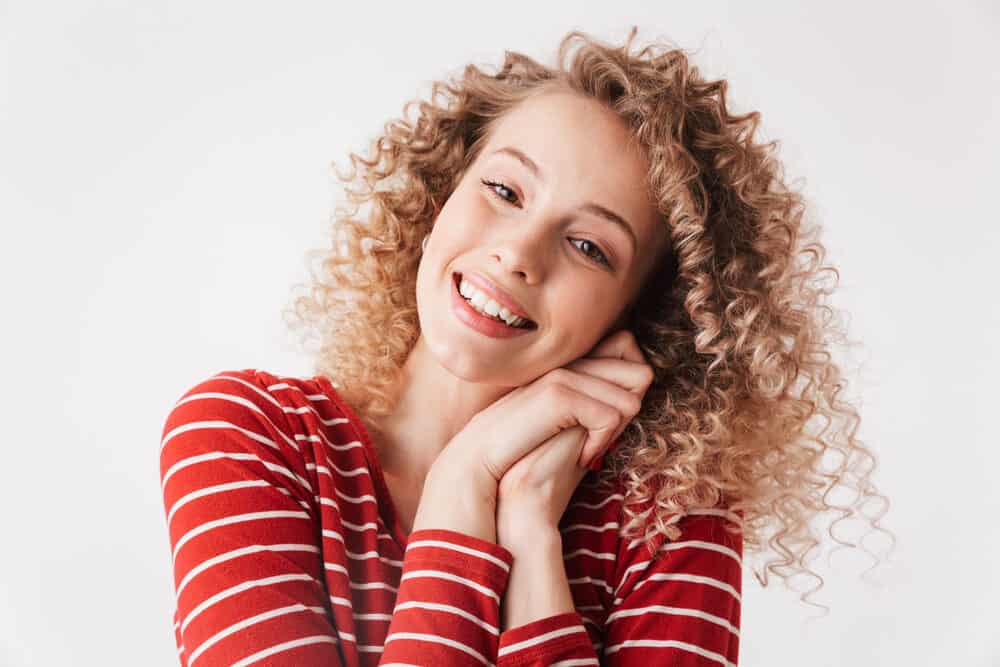 Mastering hairstyles for your permed hair will take time and patience. You can build on the styles introduced in this article and make them your own through practice and experimentation. We hope this article gives you a good head start in learning how to style your newly-permed curls. Good luck!