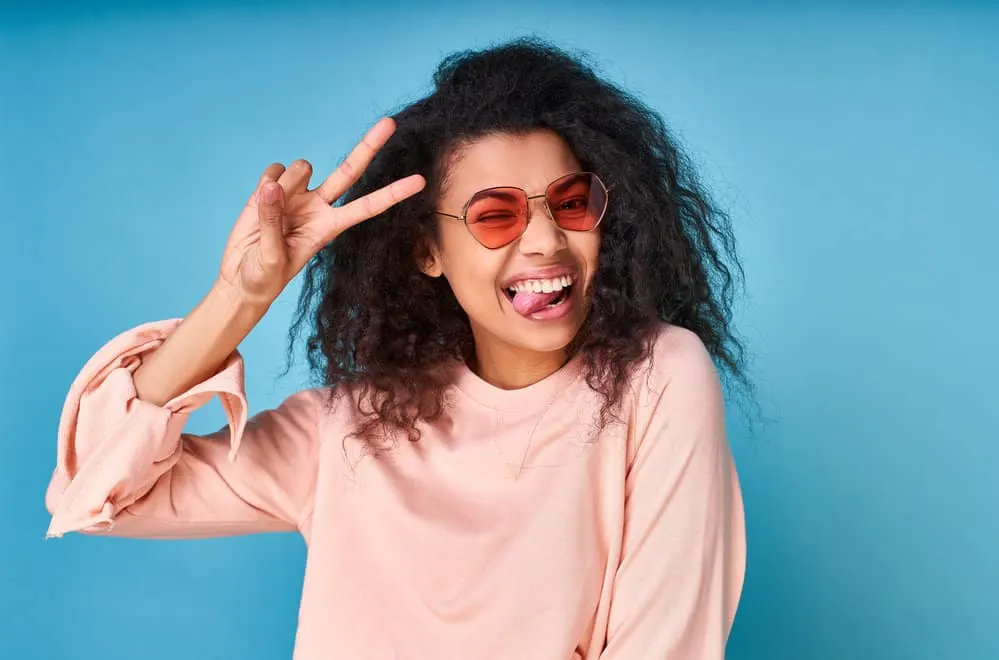 If you have fine wavy hair, finding the right hair products can be a nightmare. Heavy products can leave your mane feeling greasy, weighed down, or limp.
Meanwhile, products that are too light won't be able to tame your waves. If you're struggling to find products that work with your hair, you're in luck!
In this article, we'll share the top 5 best products for fine, wavy hair.
The Best Products for Fine Wavy Hair
We'll not only provide you with a quick review of each product, but we'll also discuss the pros, cons, and feedback from ladies within the wavy hair community.
At the end of this article, you'll be able to make an informed decision regarding which products will help you achieve your hair care objectives. Let's get started!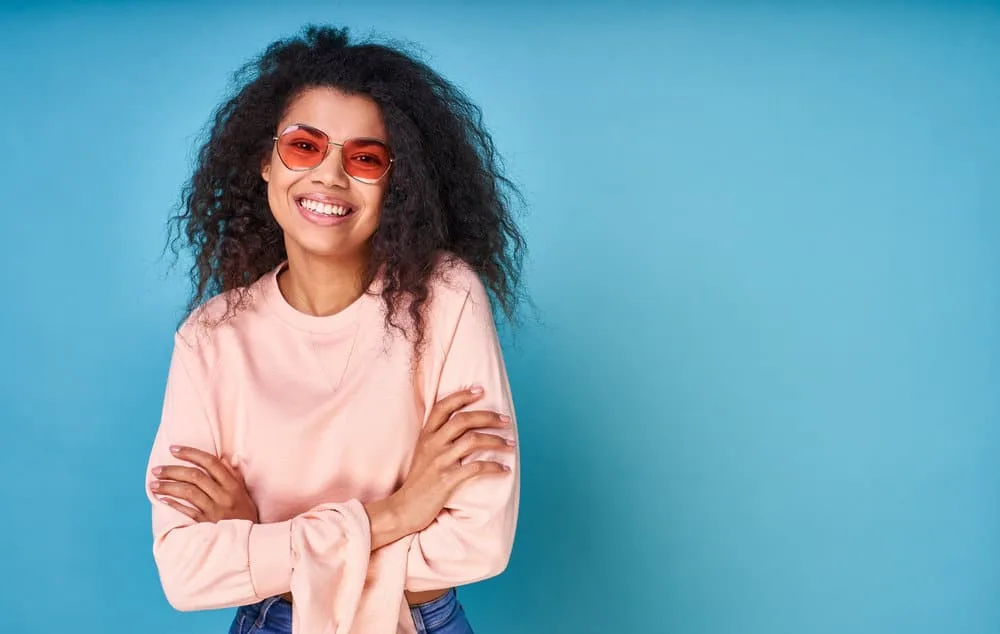 1. Shea Moisture Curl Mousse
Shea Moisture is one of the most well-known hair product lines around. Their products are natural, sustainably produced, and chock full of unique natural ingredients that keep your hair lush and healthy!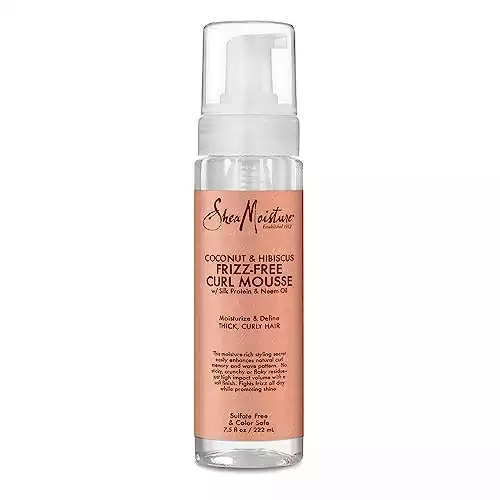 Shea Moisture Curl Mousse gently defines and hydrates your waves. It provides a lightweight hold that leaves your hair soft, shiny, and full of volume.
Key Ingredients in Shea Moisture Curl Mousse
The proof is in the ingredient list. Below, we've highlighted some ingredients that make this mousse great for your fine wavy hair.
Neem oil – One of the most versatile oils around, neem has been a staple of traditional Indian medicine for centuries. Its antimicrobial, antifungal, and anti-inflammatory properties keep your hair and scalp healthy. It also conditions dry hair without weighing it down.
Silk protein – Silk protein can dramatically increase the shine and luster of your locks. It locks moisture inside your strands, improving their elasticity and reducing damage. Silk protein can transform dry hair and leave you with a silky-smooth mane.
Hibiscus extract – This versatile flower extract can thicken and volumize fine hair. It adds shine, guards against dryness and breakage, and can even prevent hair loss with regular use.
How To Use Shea Moisture Curl Mousse
With the main features out of the way, let's get into how to use the mousse for the best results. Most people find that it's really easy to use.
Divide clean damp hair into sections. Four to six sections should work well.
Apply a few pumps of the product to each section and comb it through your hair. You can use your fingers or a wide-toothed comb for this step.
Scrunch the product into your hair while your head is flipped over.
Style hair as normal.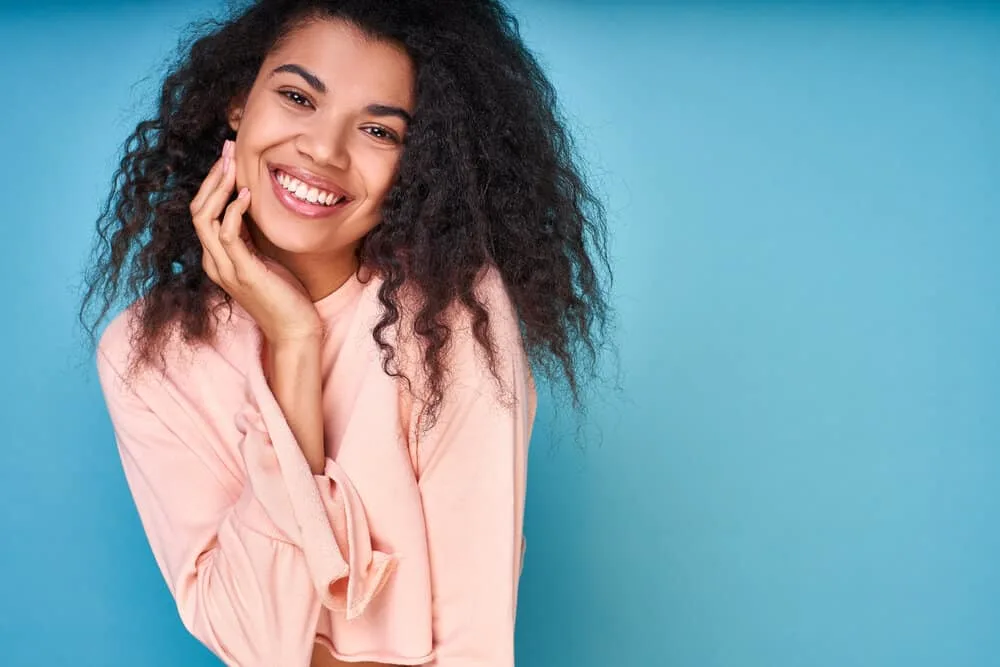 Pros and Cons of Shea Moisture Curl Mousse
If you're on the fence about this product, here is a list of pros and cons to help you make your decision.
Pros
This mousse reduces frizz and flyaways while remaining crunch and residue-free.
The formula is sulfate, paraben, mineral oil, petroleum, and phthalate-free.
This lightweight product adds shine and visibly enhances your natural wave pattern.
Cons
Doesn't tame frizz as well as other, heavier products.
The packaging doesn't always hold up during shipping.
The hold might be too lightweight for some users.
What Customers Are Saying About Shea Moisture Curl Mousse
With over 7381 product reviews, this mousse has earned 4.3 out of 5 stars. 65% of people rated the product a full 5 out of 5 stars. It goes without saying that most reviews are positive, but a few customers say this mousse left their hair looking dull, dry, or frizzy.
Still, customers rave about the mousse's lightweight hold and how it leaves their hair shiny. They also state that it defines their curls and eliminates frizz with ease!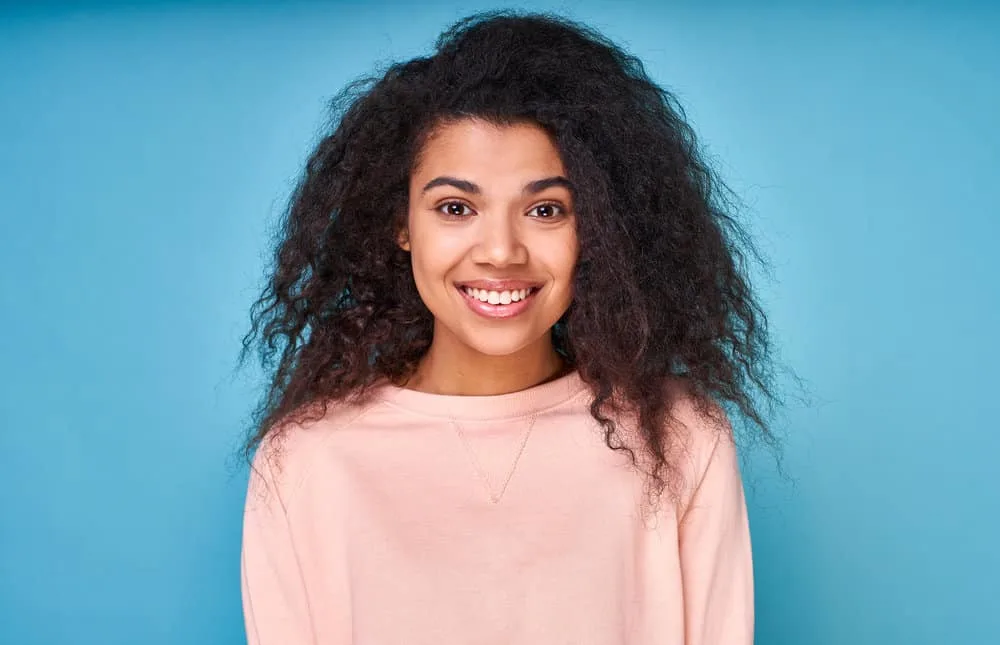 2. OUAI Fine Hair Shampoo
OUAI provides luxury quality hair products at affordable prices. All of their products are formulated to give you salon-quality results from the comfort of your own home.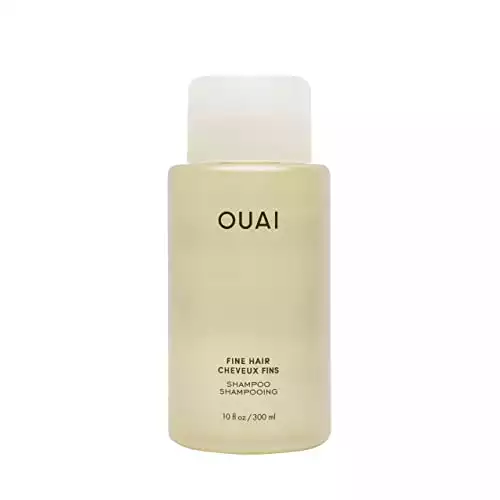 This award-winning line also features signature scents for a truly unique hair care experience.
The OUAI Fine Hair shampoo is specifically formulated for fine strands. The shampoo gently lifts away product buildup that can leave you with flat hair. It gives fine hair a much-needed volume boost and can even make your hair look and feel thicker over time.
Key Ingredients of OUAI Fine Hair Shampoo
Now, let's jump into the key ingredients in the shampoo. Then you'll know why fine-haired gals everywhere love it so much.
Keratin – Keratin is the same protein that your hair is made of. As a product ingredient, keratin helps rebuild your strands. It repairs damage to help your hair retain moisture.
Biotin – Biotin, also known as the hair vitamin, is famous for its hair growth-boosting effects. When used topically, there's evidence that biotin can improve the strength and elasticity of your hair.
Chia seed oil – This oil is rich in fatty acids that thicken and volumize your tresses. Chia seed oil can lead to softer, smoother, better-hydrated hair.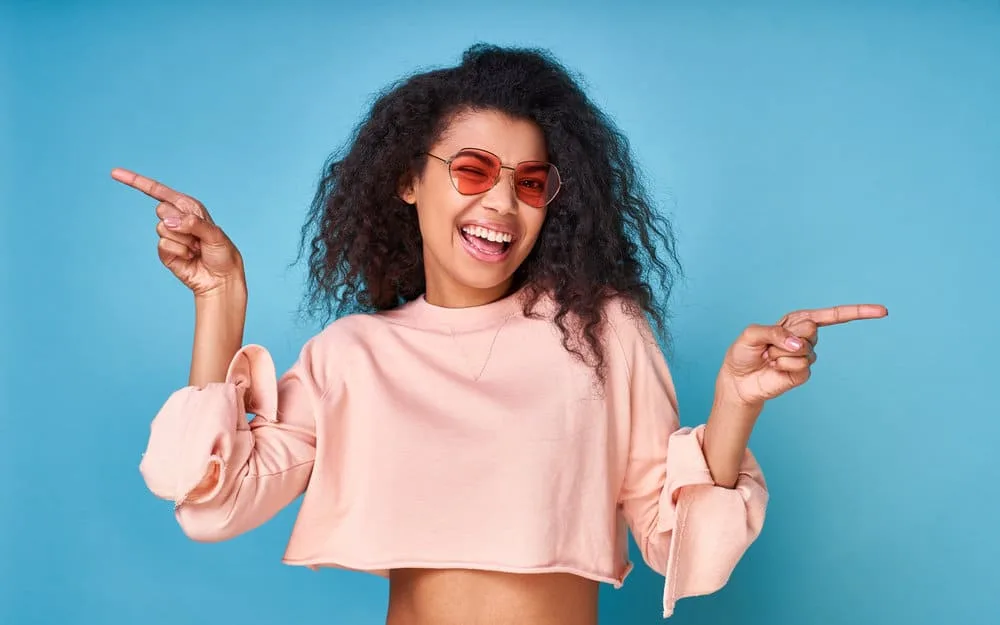 How to use OUAI Fine Hair Shampoo
OUAI Fine Hair Shampoo should be used like most other shampoos. Here's how:
Thoroughly saturate your hair with warm water.
Lather a quarter-sized amount of shampoo into your hands and work it into your roots and scalp. If your hair is especially dense or long, you will need more than a quarter-sized amount.
Rinse well. You don't want to leave any shampoo residue in the hair.
Squeeze out any excess water, follow up with conditioner, and style as usual.
Pros and Cons of OUAI Fine Hair Shampoo
To give you a balanced look at this product, we're going to take a look at some of the pros and cons. Then, you'll know whether this shampoo may be a good fit for you.
Pros
This line is cruelty, paraben, and sulfate-free.
The color-safe formula cuts through product buildup without stripping your strands of moisture. This is especially important for fine hair.
Cons
Heavily scented. Some may be put off by the aroma of the shampoo.
Much more expensive than other shampoo options.
The packaging may be difficult to open for some individuals.
What Customers are Saying About OUAI Fine Hair Shampoo
With nearly 2000 reviews across the internet, this shampoo has a rating of 4.4 out of 5 stars. 74% of reviewers have given this shampoo a perfect rating of 5 out of 5. The vast majority of users say this product delivers on its promises.
They say it leaves their hair feeling clean, strengthened, and shiny without weighing it down. Most of the critical comments are about the smell of this shampoo. While some reviewers love the floral scent, others find it overwhelming.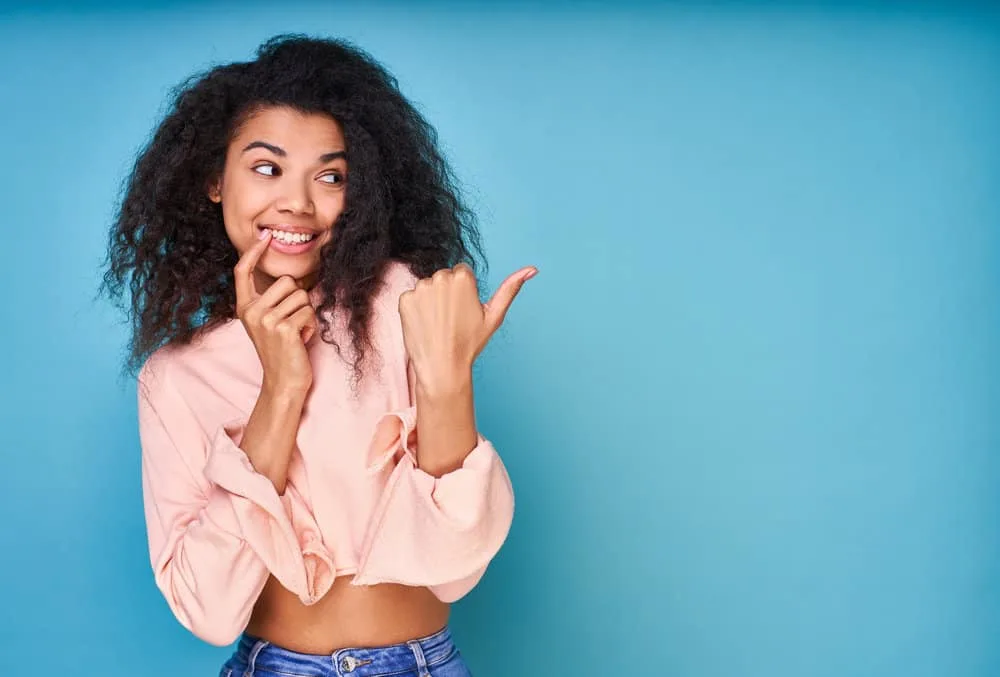 3. DevaCurl Light Defining Gel
DevaCurl started as a salon specializing in curly hair care. The salon quickly grew in popularity and eventually launched a line of products tailored to curly and wavy textures – DevaCurl.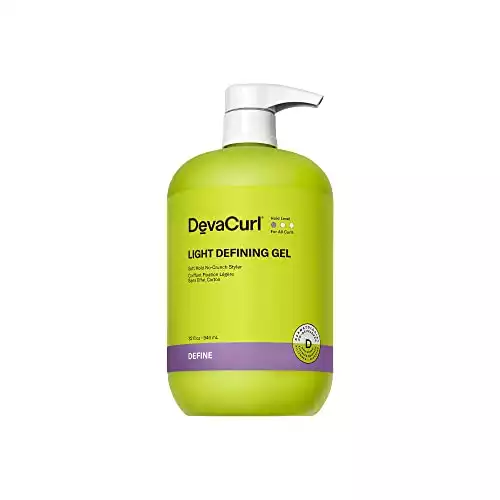 The DevaCurl Light Defining gel could be the godsend you've been searching for. It provides a soft hold while encouraging your natural wave shape. It gives you a frizz-free definition that won't weigh down your fine hair.
Key Ingredients of DevaCurl Light Defining Gel
These are some of the most beneficial ingredients in this defining gel. It really packs a punch.
Rosemary extract – Rosemary extract is well-known for its ability to help your hair grow faster. It increases blood circulation, which keeps your scalp well-fed and healthy.
Wheat peptides – Wheat peptides hydrate and strengthen your hair. They mend small gaps in your hair's cuticle. This makes your hair appear smooth and helps it hold onto moisture. Over time, you'll notice increased hair strength and less breakage.
Lemon balm extract -This refreshing extract has anti-inflammatory properties to soothe an irritated scalp. It also has mild astringent properties that can help regulate oily hair.
Hops extract – Best known as the main ingredient in beer, hops are excellent for your hair. They're rich in antioxidants and have antibacterial, anti-aging, and anti-inflammatory effects. Hops can keep your hair shiny, thick, and dandruff-free.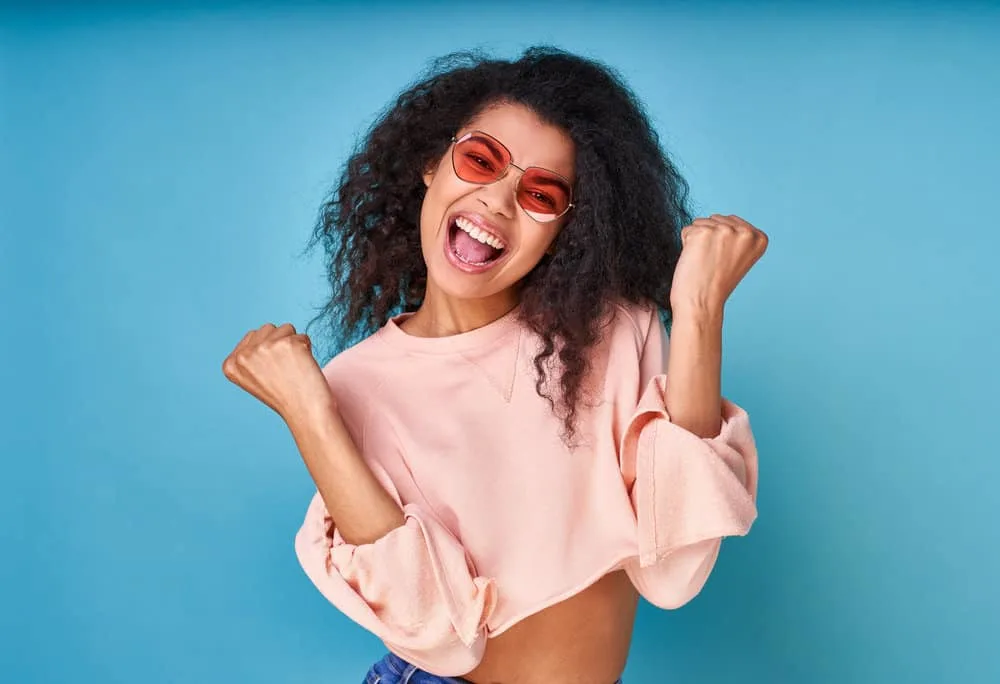 How to use DevaCurl Light Defining Gel
If you don't use the gel correctly, you won't get all of the amazing benefits DevaCurl promises. So, follow the steps below to get the most out of the product.
Rub the gel between your palms. Use a dime-sized amount for short hair and a quarter-sized dollop for longer hair. After using the product a few times, you'll know how much works for your hair.
Wet your hair down until it's soaking wet.
Scrunch the gel into your waves.
Dry your hair and style as usual.
Pros and Cons of DevaCurl Light Defining Gel
As with every product, there are positives and negatives. We'll take a look at those in the section below.
Pros
This gel helps define your natural wave/curl pattern while remaining crunch and residue-free.
This product reduces frizz while providing light definition and control.
Cons
More expensive than other options.
This gel has a strong scent that some users find unpleasant.
The formula has been changed from its previous version. While the change is an upgrade, some users might find it less effective than the previous formulation.
What Customers are Saying About DevaCurl Light Defining Gel
With more than 100 reviews online, this gel has earned a rating of 4.4 out of 5 stars. Favorable reviews say this product delivers on its claims. It provides a lightweight hold and keeps their hair frizz-free.
They rave about how well the gel tames their curls without getting crunchy or flaky. Critical reviews center around a potential formula change.
They say the new formula has a chemical smell and leaves their hair dry and frizzy. However, there are plenty of positive comments even after the formula change.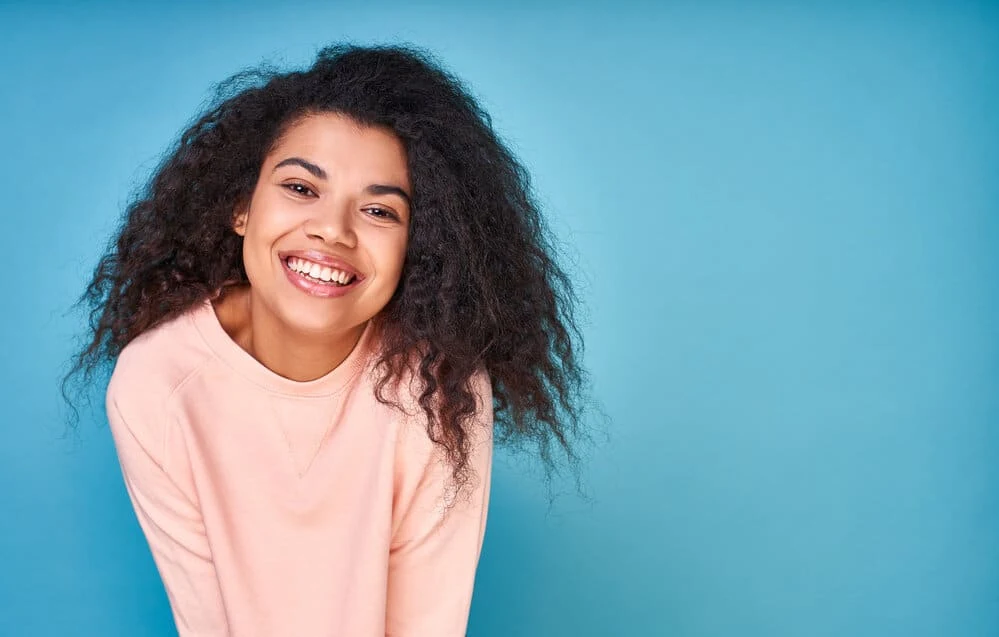 4. Aveeno Rose Water & Chamomile Conditioner
The Aveeno brand is defined by its gentle ingredients and commitment to providing nature-powered solutions to your hair and skin woes. While best known for its skincare products, Aveeno has been steadily producing quality hair care products.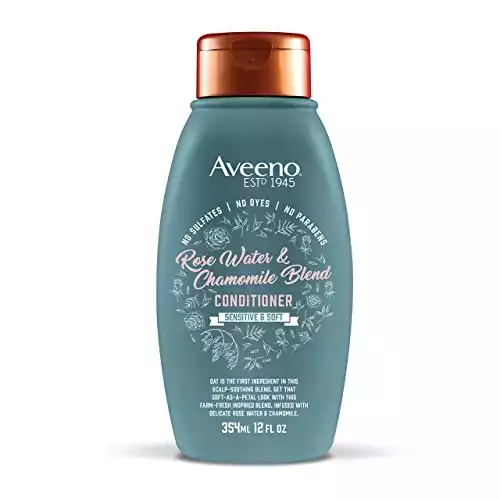 The Aveeno Rose Water & Chamomile Conditioner is a gentle conditioner that soothes inflammation and softens fine fragile hair. Its natural formula also helps promote a healthy scalp, which can help fine hair grow thicker.
Key Ingredients in Aveeno Rose Water & Chamomile Conditioner
Let's dive a little deeper into the product. Here are the ingredients that make this conditioner so effective.
Rose Water – This soothing hydrosol gives your hair a moisture boost. It's full of hair-loving vitamins like A, B3, C, and E that nourish your scalp and promote hair growth. Rosewater is also a mild astringent and can help combat scalp issues like oiliness and dandruff.
Chamomile – Although it's often associated with getting a good night's sleep, chamomile is fantastic for your hair. It's full of antioxidants that repair and protect damaged follicles. Chamomile also helps promote a healthy scalp by getting rid of dandruff and regulating your scalp's oil production.
Colloidal oat – Colloidal oat is highly moisturizing to both your hair and scalp. It contains a high concentration of B-vitamins that act as humectants. They draw water deep into the center of your strands. Also, oatmeal forms a natural barrier on your hair that can further lock in moisture and protect against damage.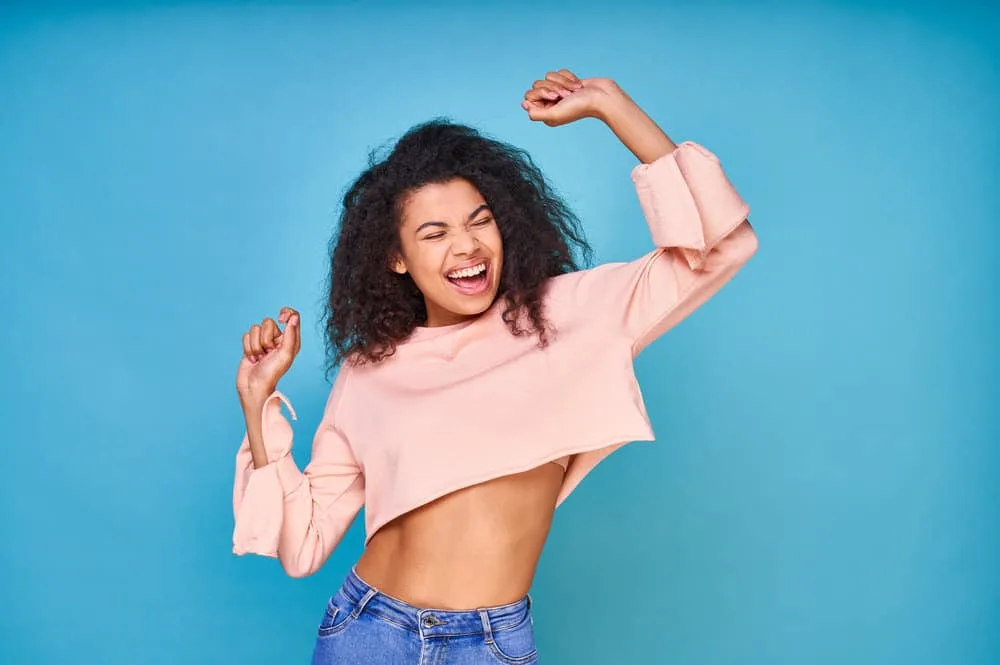 How to use Aveeno Rose Water & Chamomile Conditioner
Here are some step-by-step instructions for how to use this conditioner. You won't have any issues incorporating it into your hair regimen.
After shampooing, apply a liberal amount of conditioner to your hair.
Work the conditioner through, focusing your attention on the ends of your hair.
Wait for 3-5 minutes while the conditioner works its magic.
Rinse hair thoroughly with cool water.
Pros and cons of Aveeno Rose Water & Chamomile Conditioner
Every product has good and bad qualities, and this conditioner is no exception. Here's a list of pros and cons to help you decide whether it's "the" conditioner to add to your regimen.
Pros
This gentle conditioner won't irritate sensitive skin.
The product is sulfate, paraben, and dye-free.
This conditioner is safe for all hair types, including color-treated hair.
Cons
This product can weigh down your hair if you use it daily.
Not everyone likes the floral fragrance.
What Customers are Saying About Aveeno Rose Water & Chamomile Conditioner
Over 7,000 customers have given this conditioner a rating of 4.5 out of 5 stars. A surprising 70% of people rated it a full 5 out of 5 stars.
Most customers love the way this conditioner leaves their hair feeling – super soft and manageable. Most of the complaints are about the scent or potential allergic reactions. These vary from user to user and should be taken with a grain of salt.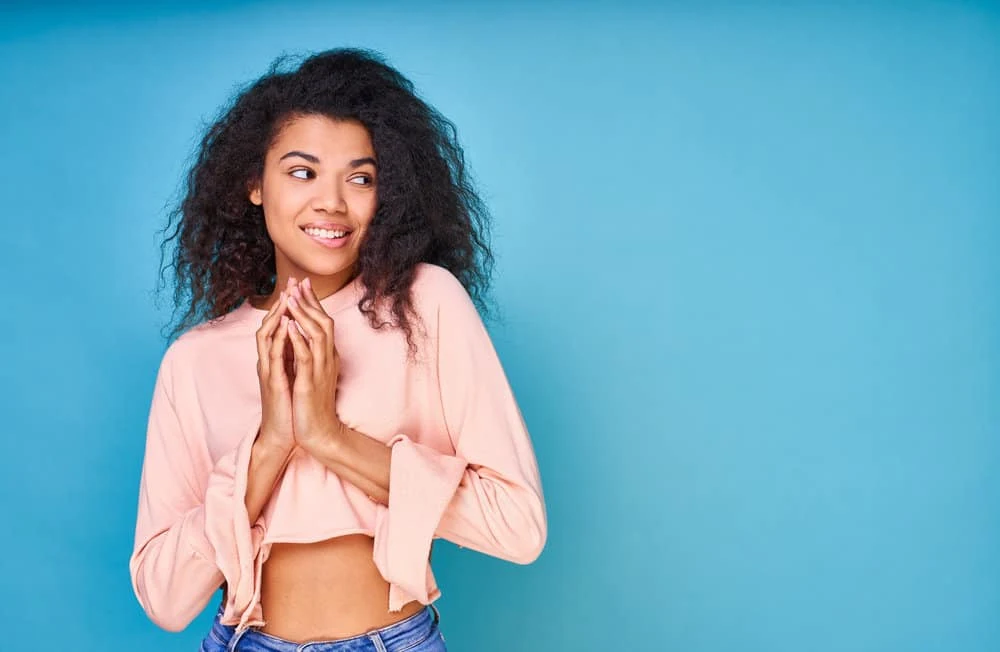 5. Verb Ghost Oil
Verb is a relatively new brand in the hair care market. They've set out to bring salon-quality haircare to customers at a fraction of the price. Verb offers a wide array of products, and the line is quickly growing.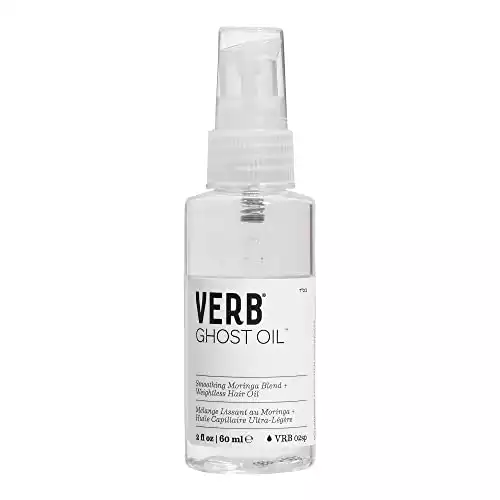 This Ghost Oil is extremely lightweight and won't weigh down your delicate fine strands. It gives your hair serious shine and can even protect against heat damage. In addition, the formula locks in moisture and gives your waves frizz-free definition.
Key Ingredients of Verb Ghost Oil
Below are the key ingredients you'll find in Verb Ghost Oil. You'll soon see why the product is so well-loved.
Moringa seed oil – This ancient Himalayan oil moisturizes, strengthens, and protects your strands. It's loaded with fatty acids, nutrients, and antioxidants that help maintain the health of your hair.
Bamboo extract – Well known for its soothing properties, bamboo extract improves circulation and strengthens your hair from the root down. The increased circulation means your hair may start to grow thicker, faster, and stronger. Bamboo is also a rich source of silica.
Hydrolyzed soy protein – Hydrolyzed oils are oils that are broken down into smaller molecules that your hair can absorb better. This process gives hydrolyzed soy protein the ability to strengthen your hair from the inside out. It mends and strengthens hair fibers, reducing your hair's porosity and increasing its ability to hold onto moisture.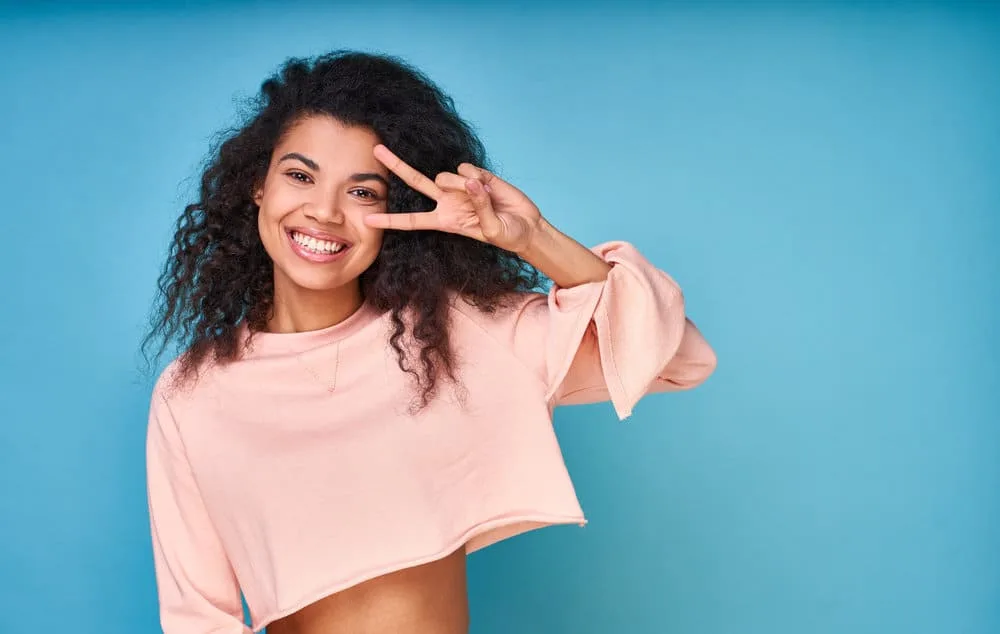 How to Use Verb Ghost Oil
Verb ghost oil can be used in many different ways, but here's the most common way that customers use it:
Dispense a few drops of oil into your palm.
Rub your palms together to emulsify.
Gently smooth the oil down the length of your hair.
Style your hair as normal.
You can apply the oil directly to your hair using the instructions above, or you can add it to your favorite styling or conditioning products.
Pros and Cons of Verb Ghost Oil
Now that we've given you an overview of this oil, it's time to dive into the nitty-gritty. Here are some of the pros and cons you should know about.
Pros
This product can protect against heat styling damage.
The weightless formula softens hair and locks in moisture.
This oil gives your hair incredible shine and luster.
Cons
This product contains a variety of silicones.
Not everyone likes the light citrus scent.
More expensive than some alternatives.
What Customers are Saying About Verb Ghost Oil
Over 4000 people have rated this oil an impressive 4.7 out of 5 stars online. 81% of customers have given this product a full 5-star rating.
As such, the reviews are overwhelmingly positive. They say a little of this lightweight oil goes a long way. They also state that it leaves their hair shiny, bouncy, soft, and frizz-free.
The few critical reviews focus on the scent and the fact that this product contains silicones. Silicones are completely fine in moderation. Just use an occasional clarifying treatment to lift away any stubborn buildup.
So there you have it! These are the top 5 best products for fine, wavy hair. We trust that they are exactly what you need to lock in countless great hair days!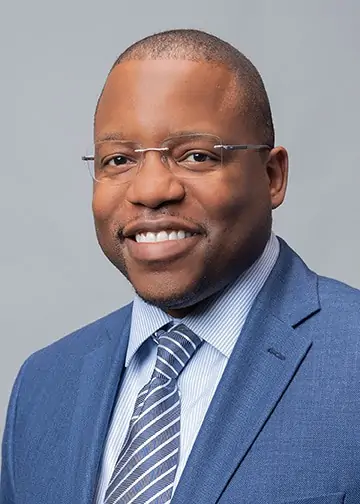 Kenneth Byrd holds a BS in Accounting and Management Information Systems and an MBA from the University of Alabama at Birmingham. With over 15 years of experience, Kenneth has been dedicated to hair care since 2008, when he co-founded Curl Centric® and Natural Hair Box alongside his wife. As a team, they promote healthy hair care practices through their comprehensive platform, Curl Centric. Curl Centric is a website operated by a husband and wife team that encourages healthy hair care. At Curl Centric, we aim to help our readers take control of their hair care journey and make good decisions about products, hairstyles, and maintenance techniques. We also have strict editorial integrity; here's an explanation of our editorial guidelines and how we make money.