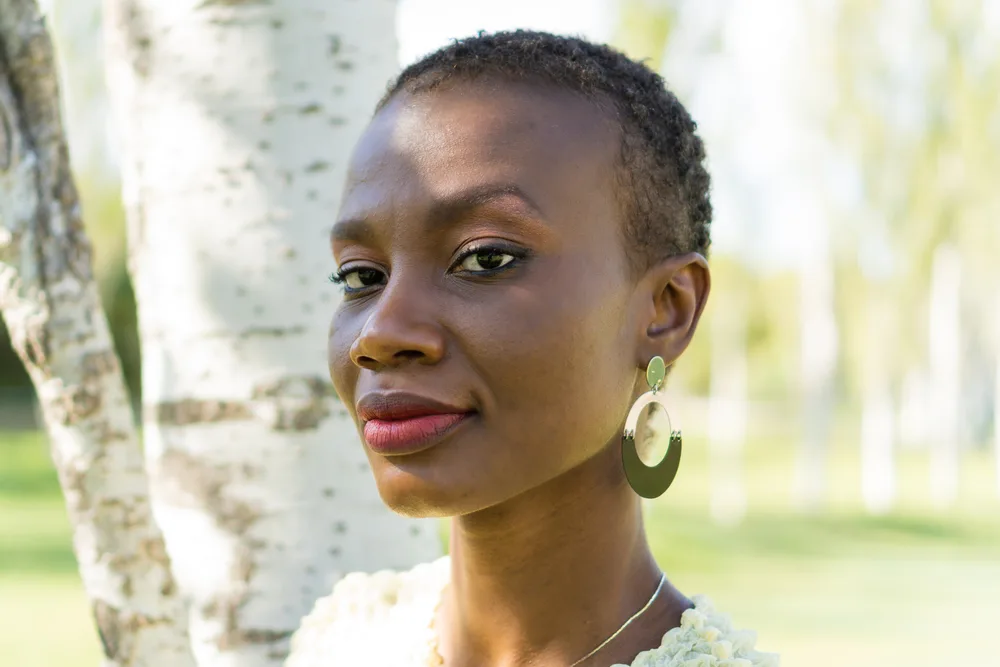 As you age, your hair undergoes major changes. You'll likely see an increasing number of silver strands and may experience loosening texture and hair thinning. So, if you're looking for hairstyles that are lower maintenance and work with your changing strands, we've got you covered.
In this article, we'll take a look at a variety of short hairstyles for women over 60. We'll also arm you with all the tools you need to make each look your own, so make sure you keep reading!
The Best Short Hairstyles for Women Over 60
There are classic pixie cuts, buzzcuts, finger waves, lemonade braids, flat twists, and much more. Regardless of the occasion, you'll find hairdos that are perfect for your needs. These styles are also intended to be straightforward and simple to master.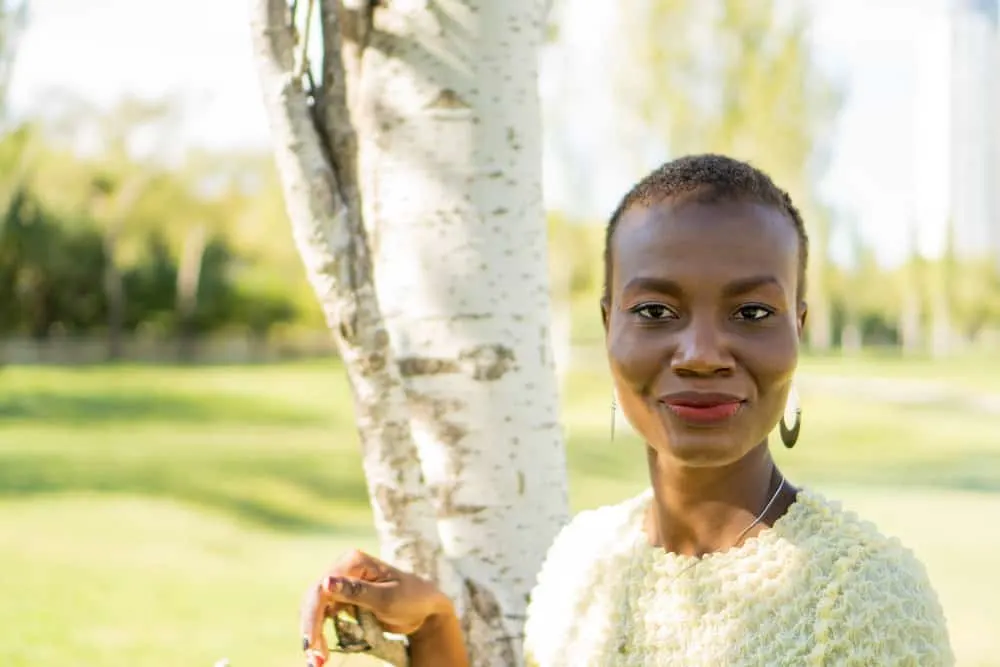 1. Classic Pixie Haircut
Pixie Hair Tutorials ~ 4 Styles in 1 Video!
There's a reason why pixie cuts are a go-to for millions of women looking to cut their hair shorter. A pixie is a low-maintenance haircut that adds a subtly tousled texture to your hair. It's cropped short on the sides and back, with a slightly longer center that gives the style plenty of flexibility.
And don't worry about having limited styling options.
Pixies are surprisingly versatile and can be styled and accessorized in several ways. But you don't have to take our word for it! Here's a video showing four different ways to rock your pixie cut.
2. Buzzcut
SHE WANTED THIS FOR YEARS! Super short grey hair or a buzzcut?!
If you're in the market for a short haircut, you've probably come across the buzzcut. This barely-there style is super short, so it eliminates all the distractions and puts your gorgeous face on full display!
Although it's one of the shortest hairstyles, buzzcuts don't have to be all one length. You can get them tapered so they perfectly flatter the contours of your head.
You can also play around with fun splashes of color or throw on some gorgeous hair accessories like these beaded headbands. Still not sure about taking the plunge?
Watch this video to get an idea of what you can expect when you get your buzz on.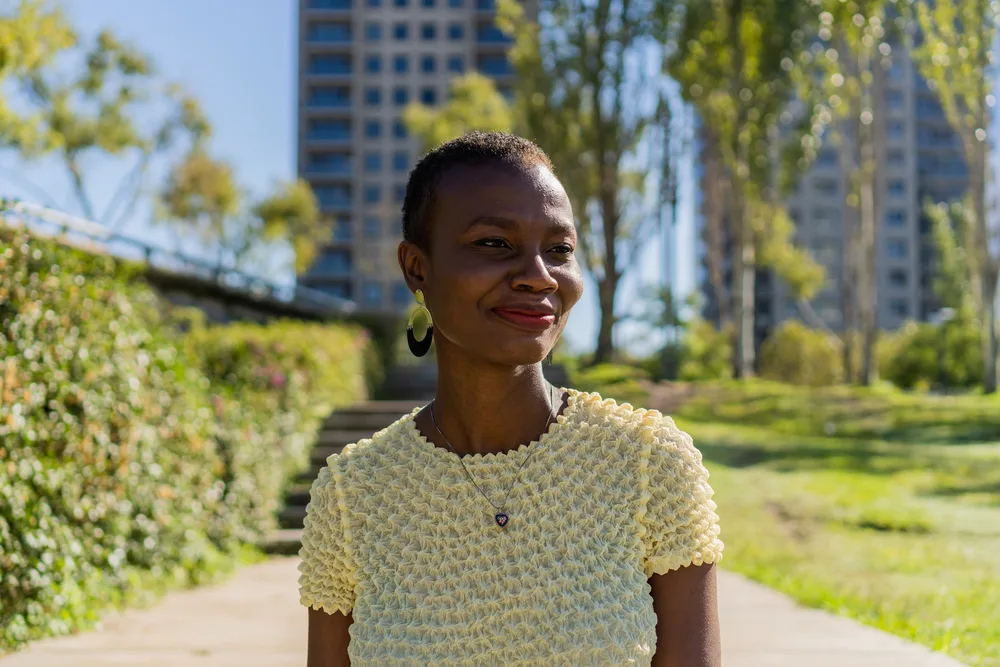 3. Short and Sassy Platinum Shag
Are you looking for a short hairstyle with spunk and personality? We're happy to tell you that this sassy hairdo has plenty of both! A shag is a short to medium-length haircut with many choppy, uneven layers.
The layers are feathered at the ends, which gives this style a punk yet whimsical look.
Shags are also excellent at highlighting your natural texture and are the perfect way to emphasize waves and curls. You can choose from any number of shag styles, ranging from sleek and conservative to cutting-edge.
Here's a video tutorial showing you how it's done.
4. Finger Waves
How to do Fingerwaves for Beginners
Finger waves are a sculpted style in which your hair is molded against your scalp in beautiful, S-shaped waves. They have a soft glamor reminiscent of style icons like Josephine Baker and the cartoon classic Betty Boop.
To start, thoroughly saturate your hair with water and apply a generous amount of gel or setting lotion. Then, use a fine-tooth comb to swoop your hair into wide, flat waves.
Move on to the next section and repeat the process until you've finished all of your hair. Go over your waves and ensure you're satisfied with the style before sitting under a dryer until your style dries.
Getting your finger waves just right can be tricky, so here's a beginner-friendly tutorial that will help you through the process.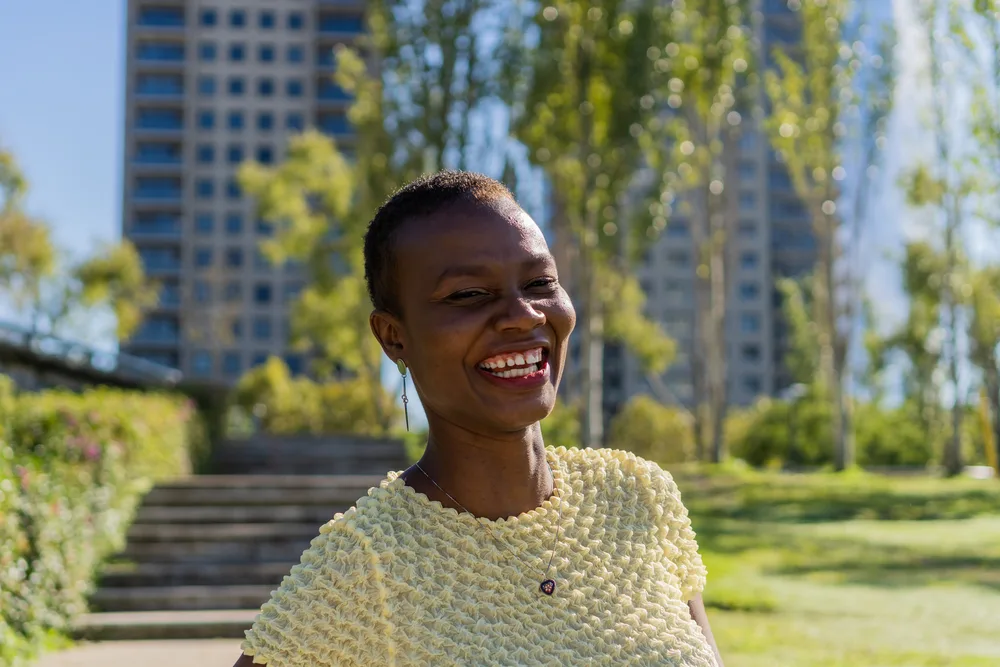 5. Angled Bob with Side-Swept Bangs
bob haircut - How to cut a graduated bob with a side bang similar to Kelly Ripa's New haircut
An angled bob is a popular choice for women over 60 due to its manageable length and put-together appearance. The sharp, asymmetrical angles help draw attention toward your cheekbones and can help slim down a rounder face.
They also soften square faces, making this haircut one of the most versatile styles around. The uneven lengths mean this hairstyle isn't as wearable as some alternatives, but you'll love the cut so much that you won't even care.
You can watch this video demonstration to see how to get the perfect angled bob.
6. Lemonade Braids
How To Style Lemonade Braids [Easy]
Lemonade braids are a style of long, angled cornrows that skyrocketed in popularity after they were heavily featured in Beyonce's 2016 visual album, Lemonade.
Although lemonade braids are usually done with waist-length extensions, you can get the look on your natural hair. Like other cornrows, lemonade braids are long-lasting and incredibly easy to care for.
Even though lemonade braids look gorgeous on their own, you can also throw them into an assortment of styles. You can find some stunning examples in this video.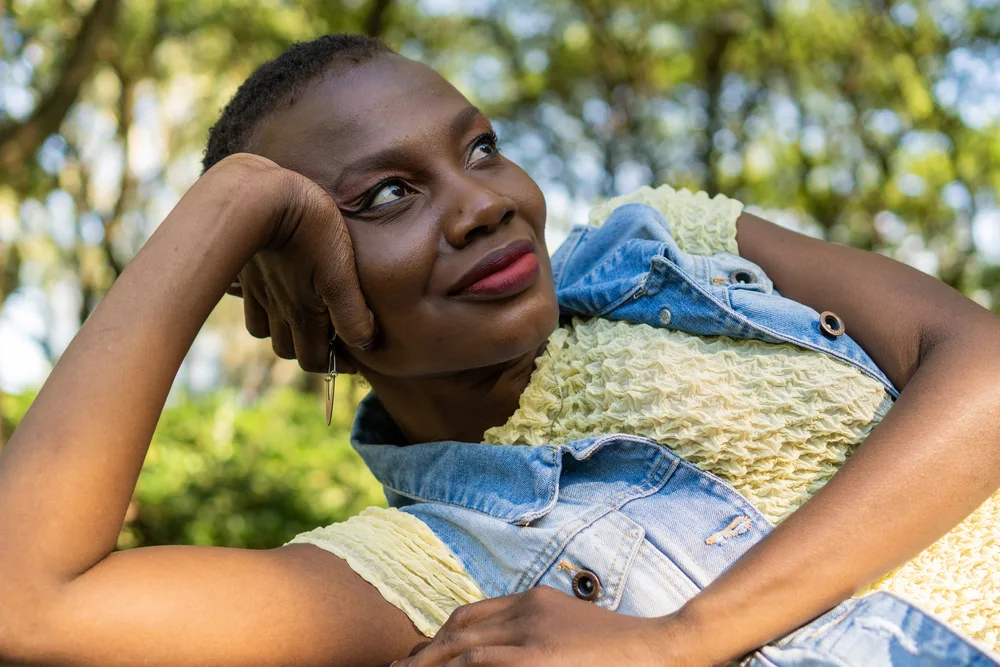 7. Feathered Pixie Haircuts
How To Style A Feathered Pixie
Are you looking for a funkier, more youthful take on a pixie cut? A feathered pixie is a daring cut that's all about making a bold statement. Unlike layers, which remove length, a feathery haircut barely thins out the very ends of your hair.
This gives them a bouncy, voluminous appearance that's full without being too heavy.
This cut is all about emphasizing texture and drawing attention to those piecey, feathered ends. One of the best ways to do this is by curling your tresses, which you can learn how to do with this tutorial.
8. Flat Twists
How To Flat Twist Natural Hair | Gloria Ann
Flat twists are a style in which your hair is twisted into flat ropes that sit directly against your scalp. Although they look similar to cornrows, they're easier and far more accessible.
You can twist your hair in many different patterns and directions, so this look has plenty of versatility. As long as you take care of them properly, you can wear your flat twists for up to a week.
They're a protective style that can help your hair grow longer by protecting it from the wear and tear of daily styling. Watch this beginner-friendly tutorial to find out more.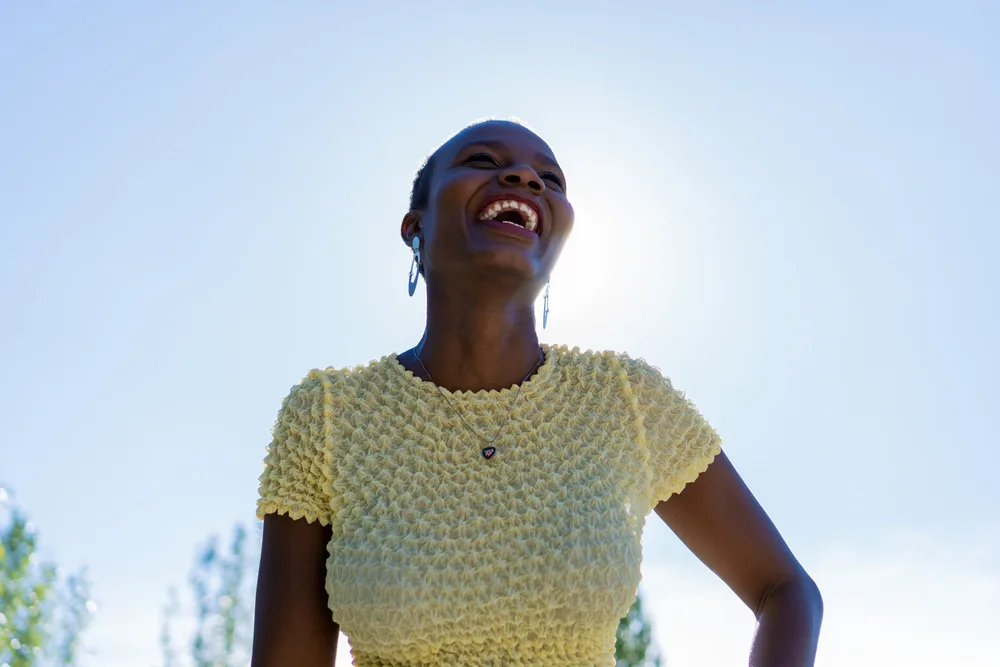 9. Hair Wigs
Tips For Every Day Wig Wearing | Wigs 101
When it comes to ease and versatility, wigs are unmatched! They allow you to get the look you want, all while keeping your natural hair tucked safely underneath. They are the perfect way to get through a bad hair day and can help hide your locks while you nurse them back to health.
Once you get the hang of installing wigs, you'll want one in every size, shape, and color. Just watch this video tutorial to learn how you can apply your wig flawlessly.
10. Blunt Bob Hairstyles
A blunt bob is a short, timeless haircut that's cut in a straight line at both ends. They're equal parts chic and bold and a fantastic way to compliment your natural texture.
Additionally, the blunt ends can make your hair look thicker and fuller! You can pair your blunt bob with equally blunt bangs to refresh it and give it a more youthful twist.
Keep in mind that the blunt ends make this cut slightly more work to upkeep.
Because your hair grows at different speeds, you'll have to get regular trims to keep your look polished. Now that you have a brief overview, here's an online tutorial that walks you through everything else you'll need to know.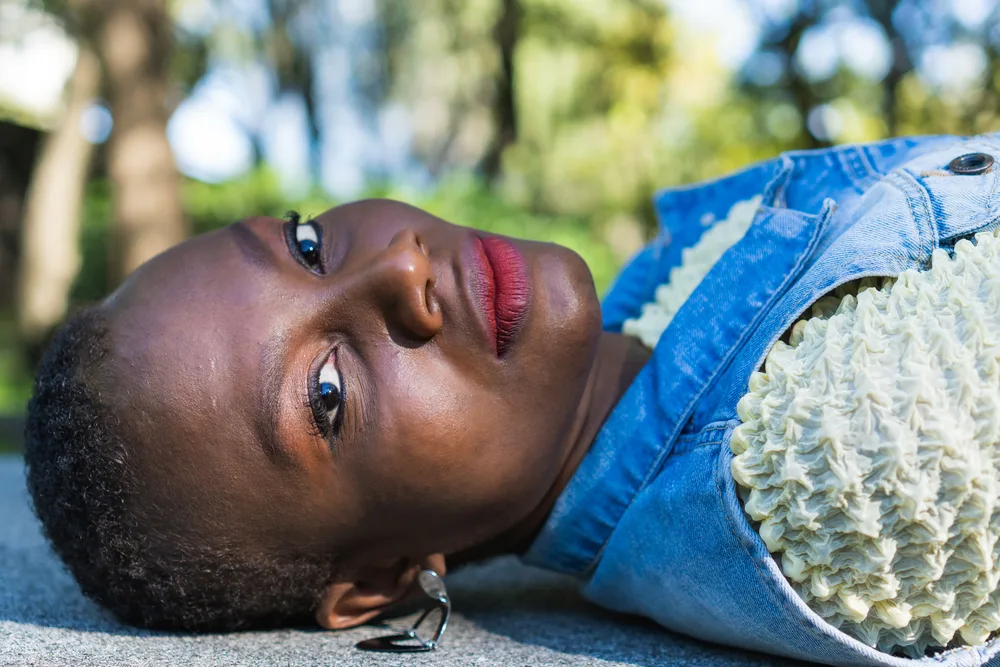 11. Middle Part Hairstyles
How to Get a Center Part - TheSalonGuy
You might be surprised to find out just how much a part can completely alter your look. Center parts instantly make your hair look longer and fuller, so they're a great way to camouflage thin or fine strands.
They also slim down your face and highlight sharp, well-defined cheekbones. Despite all these positives, center parts don't work for everyone.
They can draw attention to uneven facial features. So, play around with your hair to see if a middle part is right for you. If you do decide to give them a chance, here's a video detailing how to get your center part just right.
12. Boho Braids
Boho Braided Bob Tutorial | Knotless Start to Finish | Braid School Ep.54
Boho braids are a soft, ethereal take on regular box braids. It's a braided style, with loose curls interwoven throughout the braids. Since boho braids incorporate extensions, you can get them in any length, color, or thickness you prefer.
Remember that your hair will have to be at least one and a half inches long so the braiding hair has enough of an anchor. Boho braids are a protective style, which means they'll protect your hair from damage and help it grow longer and stronger.
Just make sure your stylist doesn't braid too tightly, or it can contribute to thinning. Here's a video showing how to create a beautiful, boho braided bob.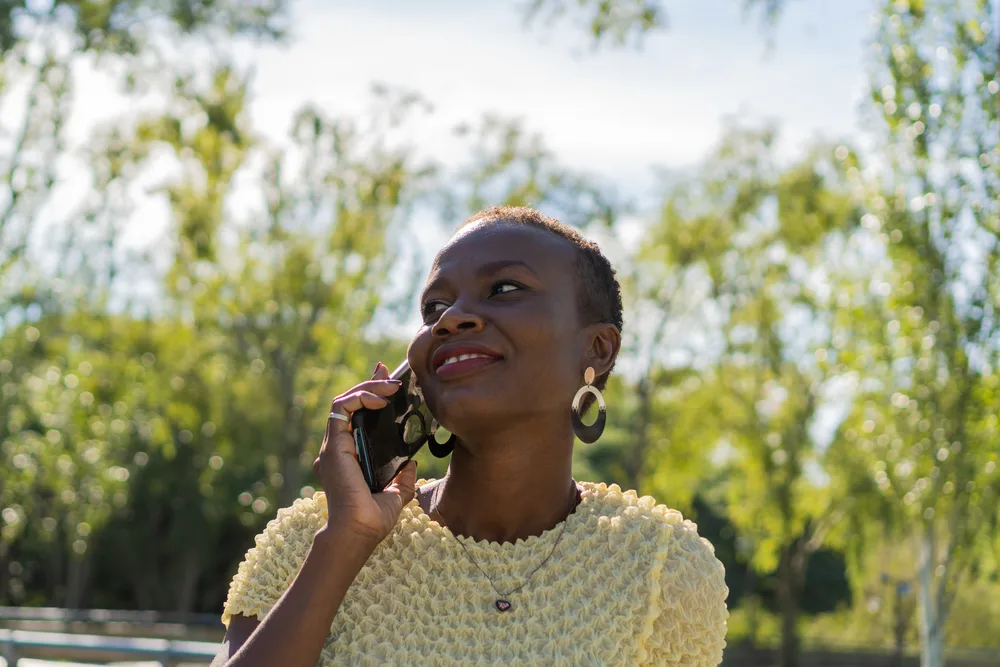 13. Roller Sets
PERM ROD SET ON SHORT NATURAL HAIR | Quick and Easy
Roller sets are a curly style in which wet hair is molded around hard, plastic rollers. They give you a bold, voluminous style that is full of movement and body. And don't think this style isn't for you just because your hair is naturally curly.
Rollers create a uniform curl pattern and give you total control over the size, direction, and shape of your curls. Remember, the smaller your rollers are, the tighter and more well-defined your curls will turn out. Here's a great demo of this dazzling style.
14. Wavy Bob with a Center Part
WAVES FOR SHORT HAIR *Bob Styling Tutorial Using A Curling Iron* // @ImMalloryBrooke
As you get older, you may find that your hair is becoming increasingly thin and fine. Luckily, short haircuts, like a bob, give flat hair an extra boost in volume. In addition to being universally flattering, bobs are long enough to pull into any number of exciting styles.
The subtle waves in this look give your bob some extra movement and are the perfect way to camouflage thinner and fine strands. Here's a video tutorial showing you how it's done.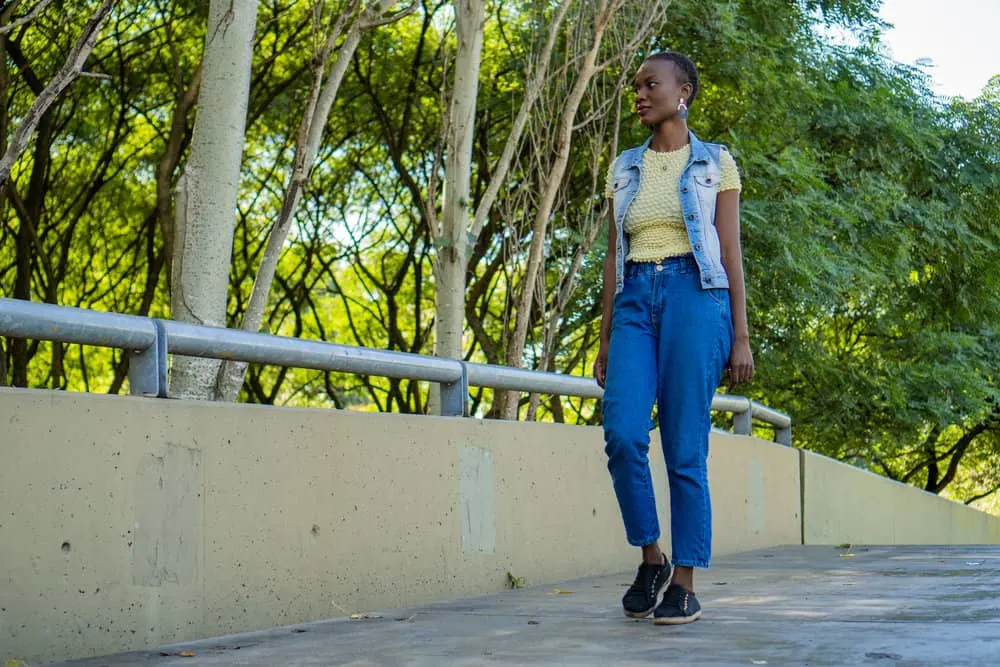 15. Bixie Cut Hairstyles
How to Cut and Style a Bixie
Not ready for a pixie cut? If you're looking for a slightly longer option, look no further! A bixie is an adorable chin-length haircut that's smack dab in between a short pixie and a medium-length bob.
It's a universally flattering cut and works perfectly with all hair types and facial features. Its "slightly longer than short" length means it's versatile, easy to style, and impressively low maintenance.
You can learn how to style this gorgeous cut by watching this youtube video.
16. Chic French Bob Hairstyles
Although most women over 60 might not think they can pull off a French bob, nothing could be further from the truth. A French bob is a low-maintenance hairstyle that's super easy to wear and style!
French bobs are typically paired with straight-across bangs, but you're free to leave them out. Whether you choose to embrace the bangs or ditch them, the round cut helps slim down and revitalize your face.
It's also a classic, timeless look that's perfect for any age or occasion. You can learn how to recreate this stylish look here.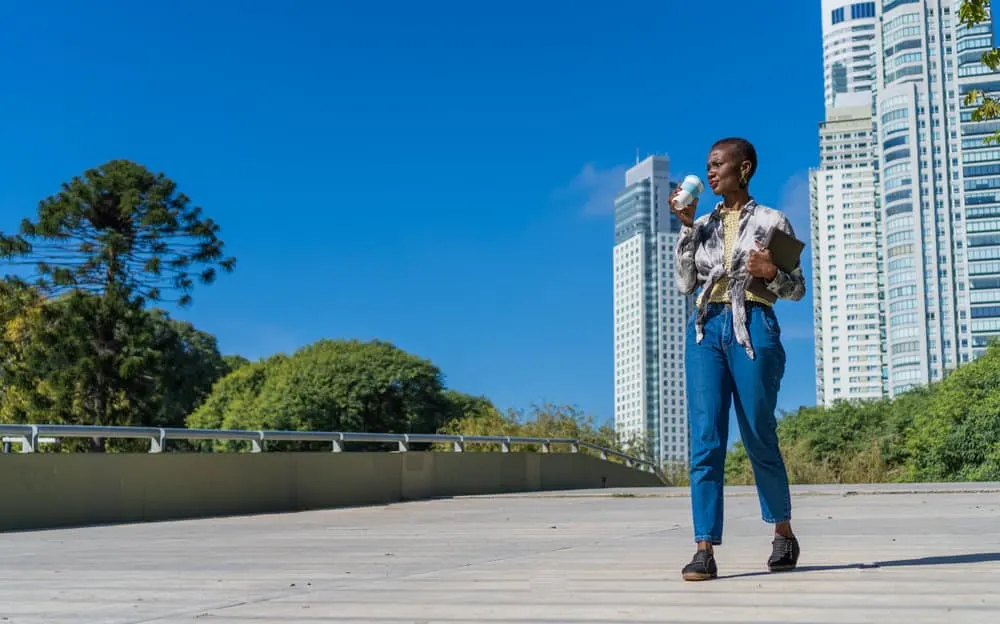 17. Wash and Go
HOW TO: Cheap and Easy WASH N GO Tutorial For POPPIN Curls on SHORT HAIR
Is your hair naturally curly or wavy? If so, a wash-and-go is one of the most important hairstyles for you to master. A wash-and-go is a quick and easy style that adds a little more oomph to your natural texture and helps your look hold up for multiple days.
Because your hair is most defined when it's completely saturated with water, start your wash and go by washing and conditioning your hair like usual. While your hair is still damp, work in a curl-defining gel or mousse to help coax out your natural waves and coils.
Gently brush, comb, or finger detangle your hair to encourage your curls to clump together. The goal is to retain as much texture as possible, so air-dry or diffuse dry your hair until it's no longer damp.
And that's it! If you'd like to find out more, watch this helpful video tutorial.
18. Piecey Razor Cut
Styling a Razor Cut Pixie
If you're looking for a hairstyle with a little more edge, look no further! A piecey razor cut is an edgier take on the pixie and has a ton of sass and personality. And the best part is that the heavily textured cut pretty much does all of the work for you!
All you'll have to do is polish the look to get it picture-perfect. Simply spread a little texturizing pomade onto your fingertips and run your fingers through your hair. Then, finger-style the pieces until they fall the way you want.
Once you reach your desired style, lock the look in place with a mist of lightweight holding spray. Want even more styling tips? Here's a video that breaks things down a little further.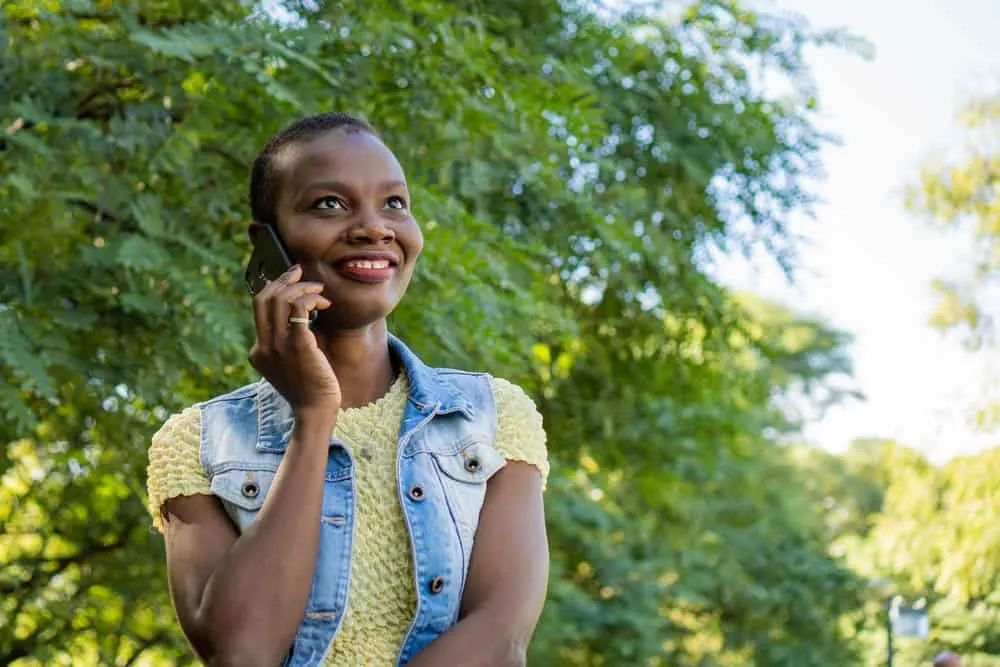 19. Deep Side Part
Short Relaxed Hair Tutorial | The Deep Side Part Pixie
Even the most minor changes can completely change your look. In this case, that change is a deep side part. Switching to a deep side part can give your tresses an instant volume boost and help elongate your features.
Depending on the length of your hair, it can also create a flirty bang. Watch this video demo to see how you can expertly style your deep part.
20. Slicked Back Hair
How to Slick Back a Short Bob Haircut | Gray Hair | Nikol Johnson
Although this look is simple, it makes a statement. It's cool, fresh, modern, and somehow manages to be both casual and dramatic. This slicked-back hairstyle puts all of the emphasis on your face, so it is the perfect style to pair with that eye-catching makeup look you've been planning on trying.
And we still haven't gotten to one of the best things about this look! It's super simple and just takes a few minutes to complete! All you have to do is saturate your hair with water and product and brush it back. Here's a short video showing you how it's done.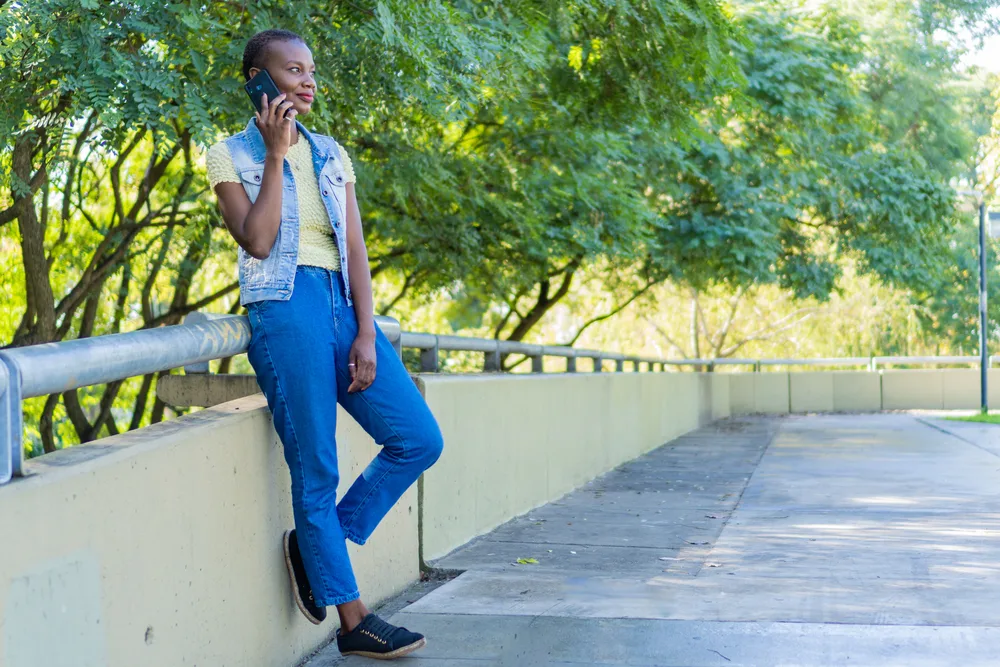 21. Mini Bantu Knots
PERFECT BANTU KNOTS ON 4C SHORT NATURAL HAIR
Bantu knots are small, neat buns that look like spiraled knots. The style rose into popularity among the Zulu peoples of southern Africa, although it has since skyrocketed in popularity among naturals.
Bantu knots are protective, making them the perfect style for anyone looking to grow their hair out. Another thing that sets Bantu knots apart is that they give you two great-looking hairstyles in one!
For the first few days, you'll have gorgeous mini buns. Once you get tired of those, you can undo the buns and enjoy your new curly 'fro.
Although Bantu knots are relatively simple to complete, your hair will have to be at least an inch or two long, and it will likely take a few tries to get them just right. Luckily, there are video tutorials, like this one, that can help.
22. Silk Press
How To: Wash, Blow Dry, + Straighten SUPER SHORT Natural Hair | Nia Hope
Silk presses aren't just for long hair! Straightening your hair makes it look smoother, shinier, and totally transformed. It will also make your locks look longer because every inch is fully displayed.
Hot tools, like flat irons and blow dryers, can lead to heat damage, so make sure you aren't straightening your strands more than one or two times a week. Now that you know the benefits and risks, you can watch this tutorial for step-by-step instructions.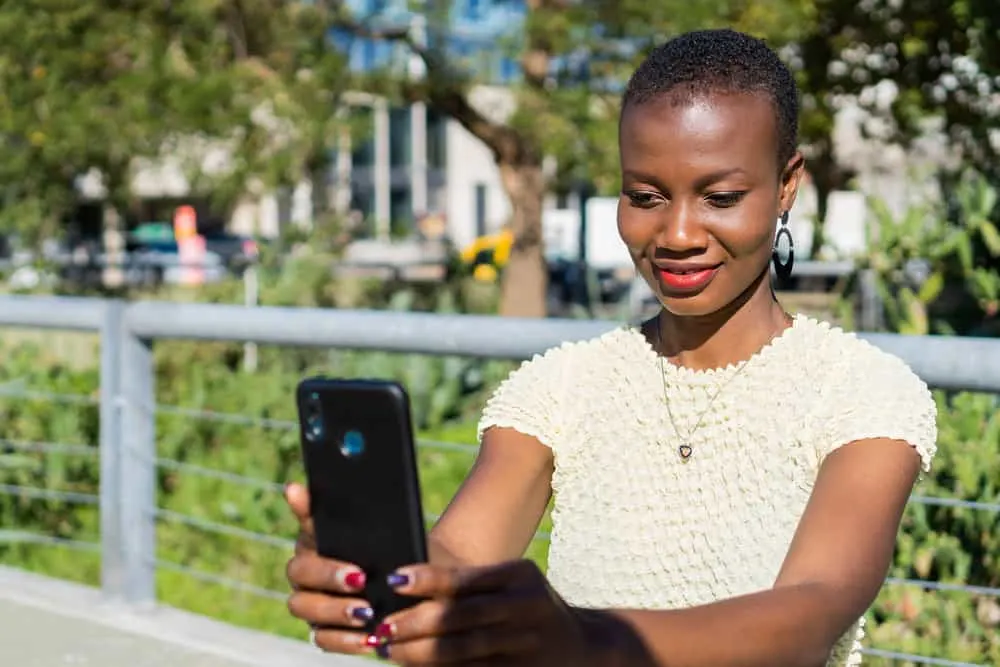 23. Pixie Crop
60's Mia Farrow haircut ** QUICK TUTORIAL & TIPS
This ultra-short pixie is one of the most iconic haircuts ever, thanks in part to the actress Mia Farrow. She famously sported these super short locks during the horror classic Rosemary's Baby.
It's a shorter take on the classic pixie and a little more daring than the typical cut. However, its super short length makes this cut exceptionally easy to care for.
Despite being a shorter cut, pixie crops can help your hair look fuller, making this look an excellent option for anyone who struggles with fine or thin strands. Watch this detailed tutorial to learn how can create the perfect pixie crop.
Do Women Over 60 Look Younger With Short Hair?
It's not a universal rule that short hair makes women over 60 look younger, but a well-styled short hairstyle can certainly impart a youthful vibe. This is because short hairstyles can add volume to fine hair, which often thins with age, creating a fuller, more youthful appearance. Haircuts for women over 60, especially short haircuts, can also be easier to manage and style, contributing to a lively, energetic image.
What Is the Best Short Hairstyle for Those Over 60?
The best short hairstyle for women over 60 will depend on a number of factors, including hair texture (such as whether the hair is fine or coarse), facial shape, lifestyle, and personal style. However, a popular short haircut for older women is the pixie cut. This hairstyle, especially when paired with side-swept bangs, can frame the face beautifully and give an elegant, youthful appearance.
Does Short Hair Make Older People Look Younger?
In many instances, short hair can contribute to a younger look in older people. Short hairstyles, particularly those with layers, can add a sense of volume and vitality that sometimes diminishes with age. Gray hair, in particular, can look strikingly stylish with the right short haircut, celebrating the natural aging process while maintaining a modern, youthful feel.
What Is the Best Hair Length for a 65-Year-Old Woman?
The best hair length for a 65-year-old woman depends on personal preference, lifestyle, and hair texture. Some older women prefer maintaining a longer length, as it allows for versatility in styling. However, short hair, including styles like bobs or pixie cuts, is often seen as more manageable and can give a youthful and energetic appearance. For fine hair, short haircuts can add the illusion of thickness.
Going shorter doesn't necessarily mean that your styling options have to be limited. Short hair can be liberating, shave years off your appearance, and give you the chance to try something new – all without having to sacrifice style and beauty. And we hope that one of the hairstyles we've gone over in this article helped show you just that!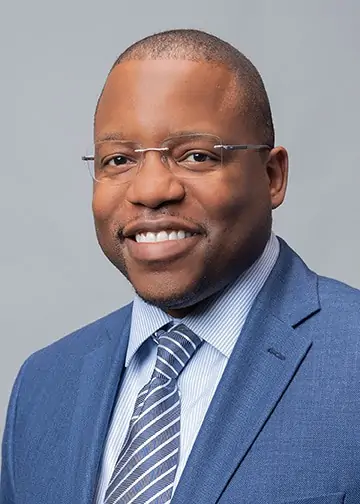 Kenneth Byrd holds a BS in Accounting and Management Information Systems and an MBA from the University of Alabama at Birmingham. With over 15 years of experience, Kenneth has been dedicated to hair care since 2008, when he co-founded Curl Centric® and Natural Hair Box alongside his wife. As a team, they promote healthy hair care practices through their comprehensive platform, Curl Centric. Curl Centric is a website operated by a husband and wife team that encourages healthy hair care. At Curl Centric, we aim to help our readers take control of their hair care journey and make good decisions about products, hairstyles, and maintenance techniques. We also have strict editorial integrity; here's an explanation of our editorial guidelines and how we make money.