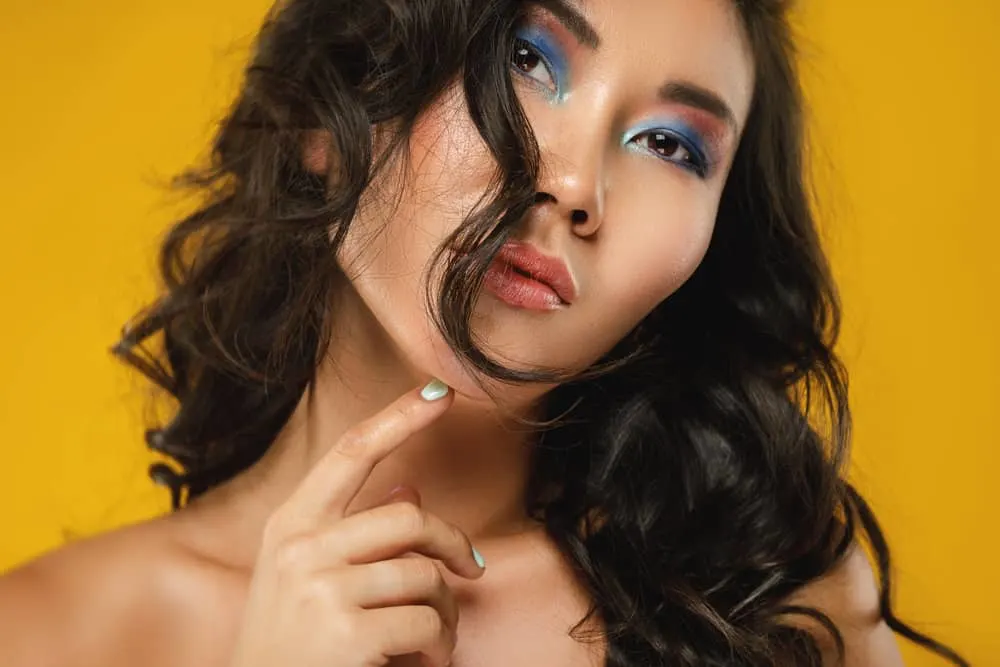 Are you tired of wearing the same boring hairstyle every day? Well, look no further because we're here to help!
In this article, we'll take a look at some of the best hairstyles for Asian women to try and give you tips on how to make each look work for you.
So, sit back, relax, and keep reading until the end! You never know; you just might find your next favorite 'do!
The Best Hairstyles for Asian Women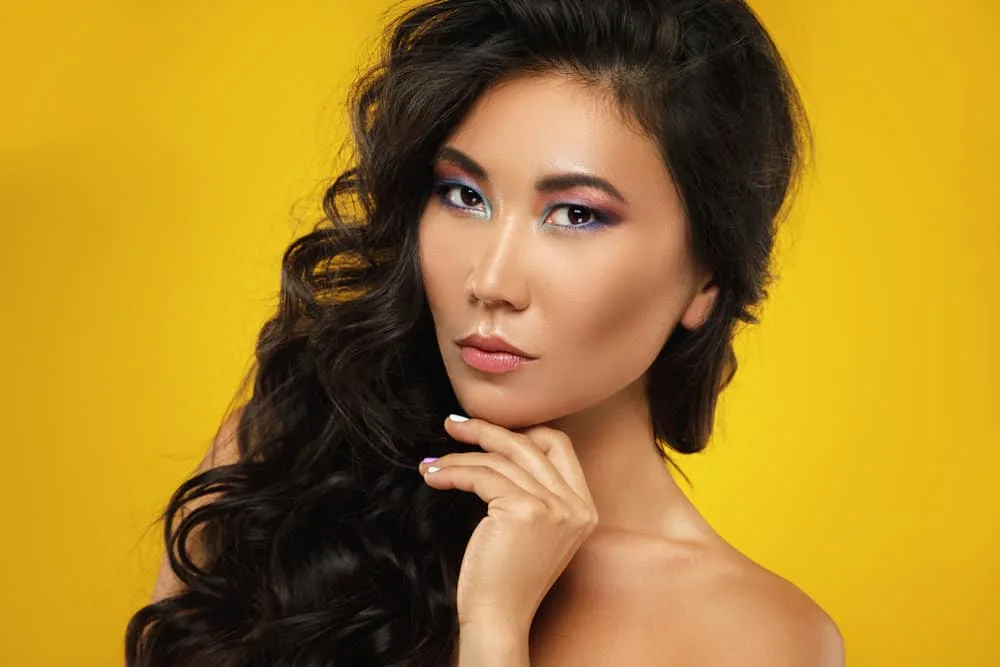 There are hime haircuts, wispy bangs, classic lobs, pixie cuts, updos, and so much more. There is a popular Asian hairstyle on this list for nearly any occasion!
1. Hime Haircut
If you've spent time watching Japanese anime or scrolling down your Tik Tok feed, you've probably come across this super sweet haircut. A hime is a layered cut with chin length, face-framing side-locks, and a drastically longer back.
Hime cuts are typically paired with blunt, straight across bangs which gives this style plenty of soft edge. A hime is one of the more demanding haircuts – it requires a lot of time and effort to maintain.
However, we think this cute-yet-edgy look is more than worth the effort. Here's a video tutorial that walks you through everything else you'll need to know about this distinctive hairstyle.
2. Flexi Rod Set
HEATLESS CURLS HAIR TUTORIAL
Taking a break from heat styling doesn't mean you have to give up on having curly hair. Flexi rods can give you springy curls while keeping your strands safe from damage.
The larger your Flexi rods are, the bigger and bouncier your curls will turn out, so keep that in mind when deciding which rollers to use. Although this style looks like it took hours to complete, that couldn't be further from the truth.
Flexi rods are so easy to use that you can literally style your hair in your sleep!
All you have to do is apply a little serum onto freshly washed hair and wrap it around the rollers in small sections. Bend the ends of the rods so they stay in place, and wait for your hair dry.
Once your hair is dry, gently brush or finger comb your curls to break them up. This look couldn't be simpler to master, as seen in this video.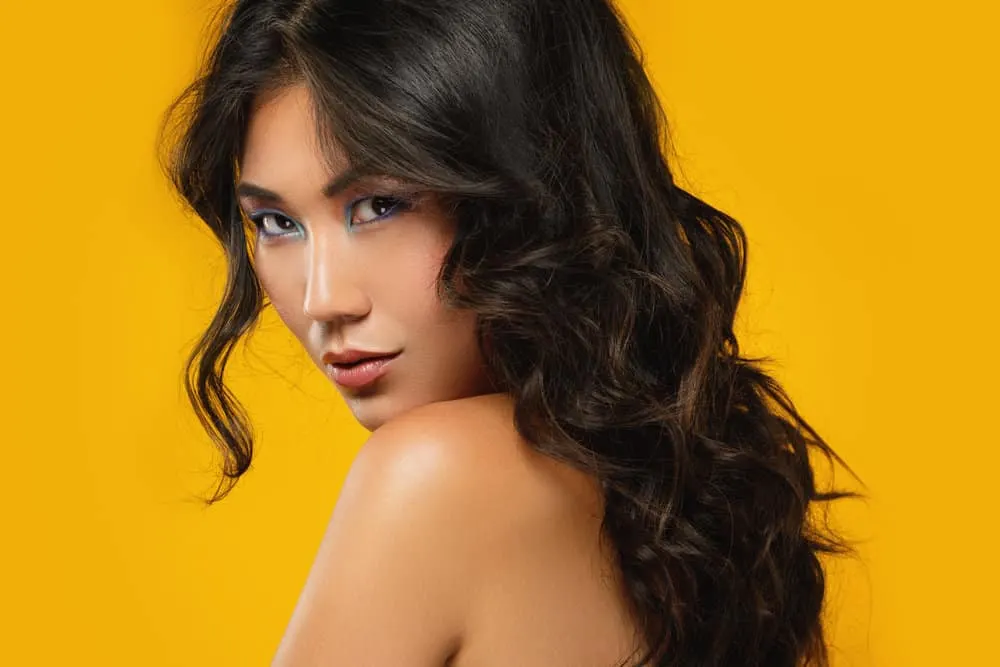 3. The Wet Look
Wet Hair Tutorial | Maryam Maquillage
This runway-ready style is all about texture and megawatt shine. The fresh out-of-the-shower look is perfect for those hot summer days and is both adaptable and bold.
If you want to try the wet look, apply a generous amount of gel, mousse, or pomade to soaking wet hair. Bend forward slightly and pool the lengths of your hair into your palms.
Bring the hair up to your scalp and scrunch it repeatedly to encourage your strands to clump together. Lock your new waves in place with a few spritzes of hairspray and wait for your hair to air dry.
And the styling doesn't end there.
You can slick all of your hair back, throw it into a loose ponytail, or pull it into a glamorous updo. You can also switch up your part, so you can find the one that flatters your features impeccably. Learn how to get the wet look with this helpful video demo.
4. Grown-Out Pixie Cut With Bangs
How to Style a Pixie Cut with Bangs Hair Tutorial
If you're thinking about cutting your hair, you've probably come across the pixie cut. It's super short, incredibly cute, and one of the most low-maintenance haircuts you can get!
Grown-out pixies are more wearable than their shorter counterparts and much easier to pull off.
Despite being polished enough for even the most demanding workplaces, shaggy, grown-out pieces give this pixie a punk-influenced twist. Want to create this super cute look your own? Just watch this easy-to-follow video tutorial!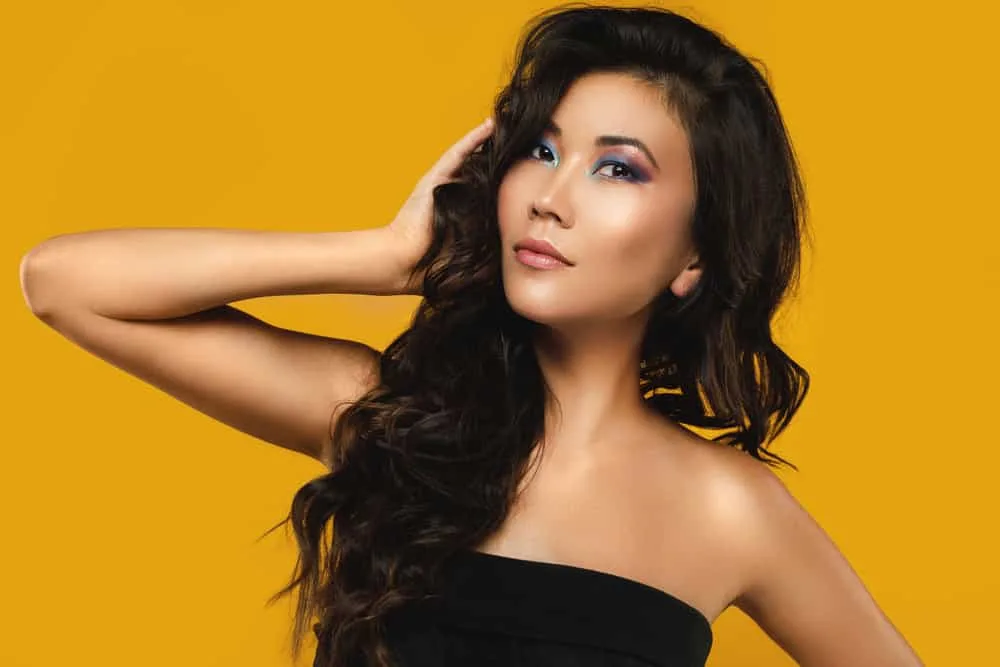 5. Messy Top Knot
EASIEST MESSY BUN EVER / 2 MINUTE MESSY BUN TUTORIAL / TOP KNOT MESSY BUN
When it comes to go-to styles, a messy top knot is one of the best! It's fast, keeps your hair from getting in the way, and is incredibly easy to recreate!
Want to know the best part? This adorable look is effortless to do!
Just pile all of your hair onto the top of your head and use a ponytail holder to create a messy bun. Then, pull out a few face-framing pieces to help soften the look and add a little glam. Or, follow this simple online tutorial.
6. Wavy Half Updo
Usually, you have to pick between neat, formal hairstyles and casual beachy waves. However, this look has both!
A half updo gives you the best of both worlds by keeping some of your hair pulled up out of your face while the rest cascades down in gorgeous waves. You can make the updo portion as simple or ornate as you prefer and dress it up with a few eye-catching accessories if you want to take it up a few notches.
Still not convinced that this is the right look for you? Just watch this video for more inspiration.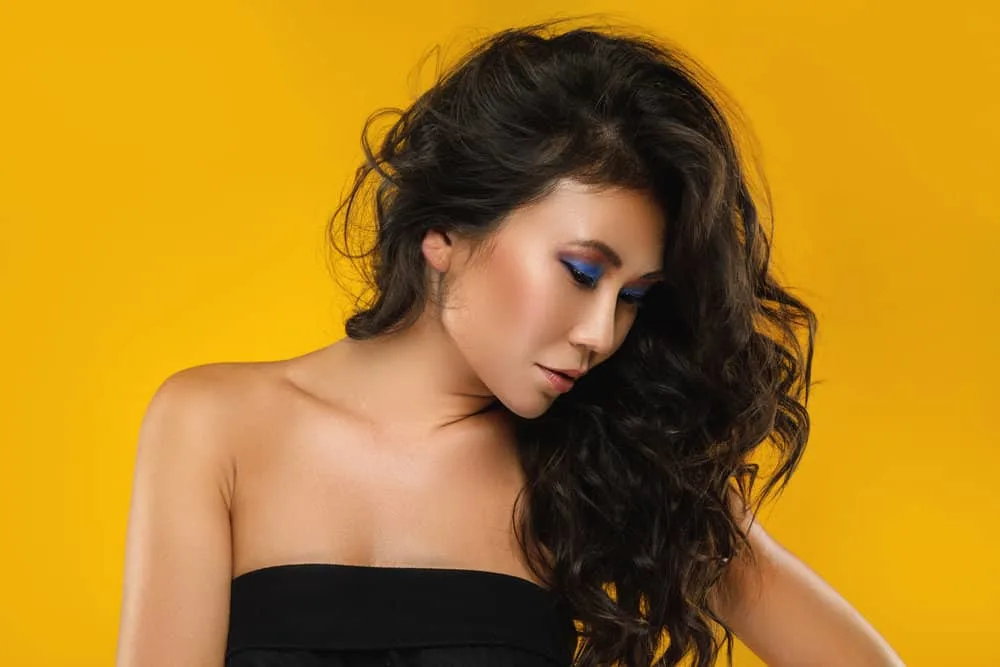 7. The Octopus Haircut
How I Cut The Octopus Layered Haircut
Although it's not for the weak of heart, this incredibly unique look is perfect for anyone who wants their hair to make a statement. The octopus is an elevated combination of a shag and a mullet and is gearing up to be the next big thing.
It's a layered, choppy cut with a ton of wispy volume on top. It also features long angled tendrils that recreate the look of octopus tentacles. It's a little hard to explain, so watch this informative tutorial if you want to learn more.
8. Peekaboo Color
HIDDEN Rainbow Hair Color
This two-in-one hairstyle is the hair color equivalent of a mullet. It's all business on top, with a fun splash of color underneath. It is the perfect look for anyone who wants to play around with color but can't due to a restrictive job.
Either rock a single color or experiment with some edgy coloring techniques like this creator did. Can't dye your hair at all? We're happy to tell you that you can still give this look a try. Just get some vibrantly colored clip-in hair extensions instead.
9. Classic Chignon
How I Do My Performance Bun (Figure 8 Bun)
A chignon is an elegant bun that's a great alternative to messier, more casual styles. The name chignon is French for "nape of the neck," which is where the buns are traditionally worn.
Although it can take a few attempts to master, chignons are quick to install once you get the hang of things. To start, gather your hair into a low ponytail and twist the loose hair until it forms a rope.
Then, wind the length of your hair into a figure 8 and secure everything with hair clips. You can either wear your chignon as is or add some ultra-glam hair accessories to spice things up. Watch this video to learn more!
10. Retro Flipped Ends
90s FLIPPED IG Model Hair Tutorial (no straightener!)
The 60s-inspired flipped ends give this hairstyle plenty of fun, bouncy movement, and volume. This version is slightly updated and tones down the top-heaviness of the original style.
Instead, the emphasis is on sleek, shiny strands that are put on full display with a deep center part. You can also jazz your 'do up with some classic, vintage hair accessories.
Once you see this look in action, we're sure you'll want to give it a try. Here's a video tutorial that walks you through step-by-step instructions to help you do just that!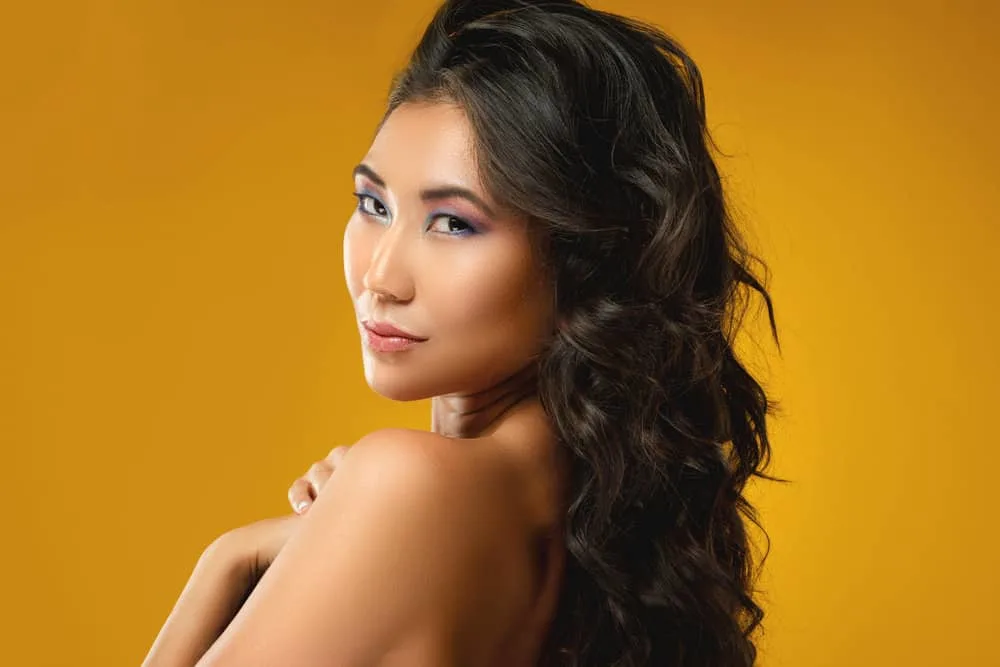 11. Long, Straight Layers
styling long layers + curtain bangs || & 3 hairstyles to go w/ it
Getting layers is a great way to breathe new life into long hair without sacrificing length. The layers take away some of the bulk from your hair, giving it plenty of light movement.
In fact, the style does so much of the work that you won't have to spend much time styling it. This look is mostly straight, with a slight bend at the ends to emphasize the layers. Watch this tutorial to see how you can make your layers look their best.
12. Curly Lobs
How To Curl Short Lob Hair Style
Lobs, which is a portmanteau of the words long and bob, are the perfect medium-length haircut. They give you the versatility and movement of longer hair, as well as the convenience and ease of styling as shorter locks.
Lobs are also universally flattering, so you don't have to worry about being able to pull off the look. The soft curls in this look help make the cut less harsh and give it a glam-yet-casual spin. Here's a video demo you can watch to find out more.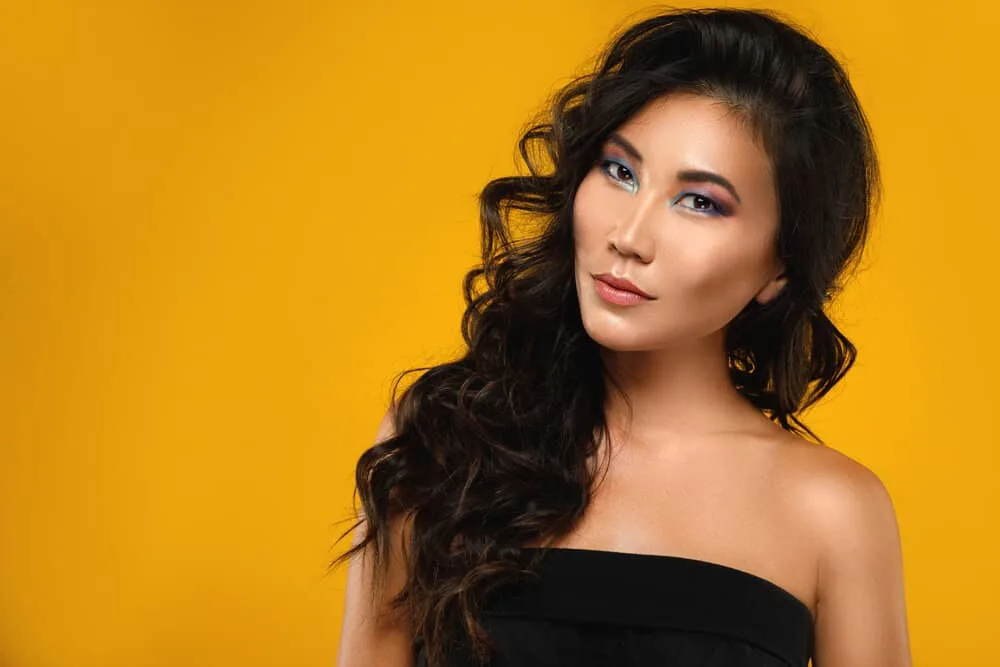 13. Big and Wavy With Curtain Bangs
How To Style Curtain Bangs + Tame Frizzy Hair
This stunning look pairs big, voluminous hair with trendy curtain bangs. Unlike other styles of bangs, curtain bangs are long and grown out.
So, in addition to framing your face in an effortlessly cool way, they're incredibly easy to style and care for!
The waves help add some visual interest to long straight hair and give you a laid-back but alluring vibe. Once you see this look in action, you'll be ready to try it out for yourself. Luckily, you can watch this easy-to-follow video tutorial to learn how.
14. Straight and Sleek With a Side Swoop
SUPER EASY SIDE SWOOP HAIRSTYLE TUT. 🤍
Despite this look's simplicity, it can be absolutely drop-dead gorgeous if done correctly. The key is to get your hair perfectly smooth, straight, and sleek.
Even if your hair is already naturally straight, you'll want to add a little more polish by either flat ironing it or blow drying it with a boar bristled brush.
Then, add some gel to your side swoop to keep it picture-perfect all day long. Need a little more help? This tutorial will walk you through everything you'll need to know.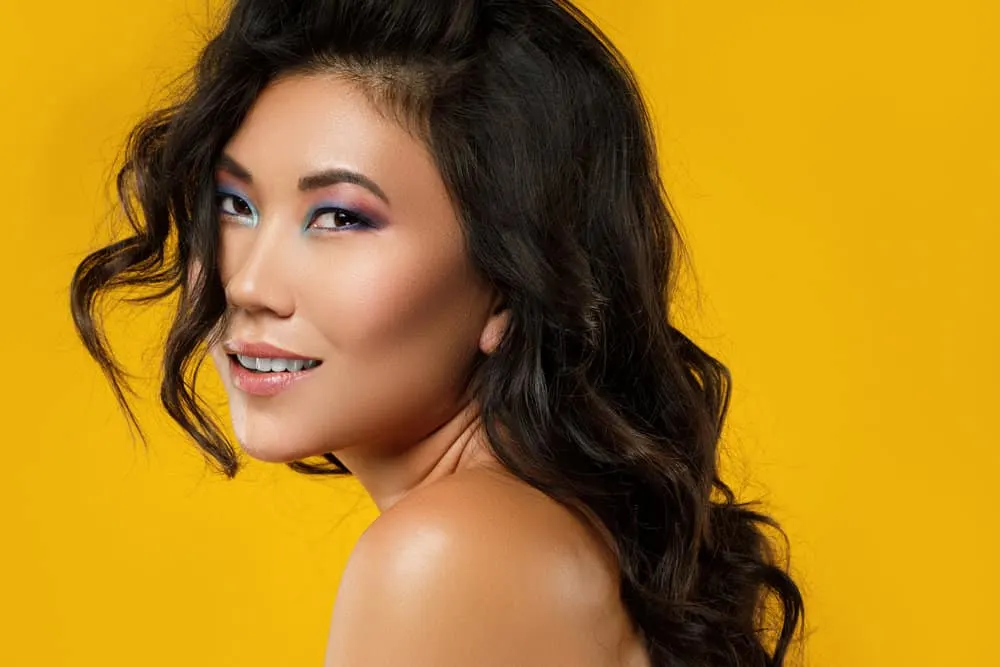 15. French Twist Updo
60 Second French Twist Updo Hair Tutorial
Nothing says luxury like a perfectly coiffed updo. A French twist updo is an understated style that oozes sophistication. It's dressy enough for a formal event or wedding but wouldn't look out of place in an office.
They're also quick and effortless to create! Need a little more convincing? Here's a video showing how this creator brought her French twist updo to life.
16. Double Bun Half Updo
Brooklyn's Double-Bun Half Up Hairstyle & HAIR HACK | Cute Girls Hairstyles Tutorial
This double bun half updo is an adorable, casual style that you can wear for pretty much any occasion. To get the look, start by sectioning off the top portion of your hair.
If you'd like, pull out a few face-framing tendrils. Then, make a middle part and create identical buns on both sides. Slide in a few bobby pins or hair clips to secure your buns, then move on to styling the loose portion of the hairstyle.
You can wear your hair however you'd like, but soft waves give this look just the right amount of glamour. Watch this informative tutorial if you want to learn more.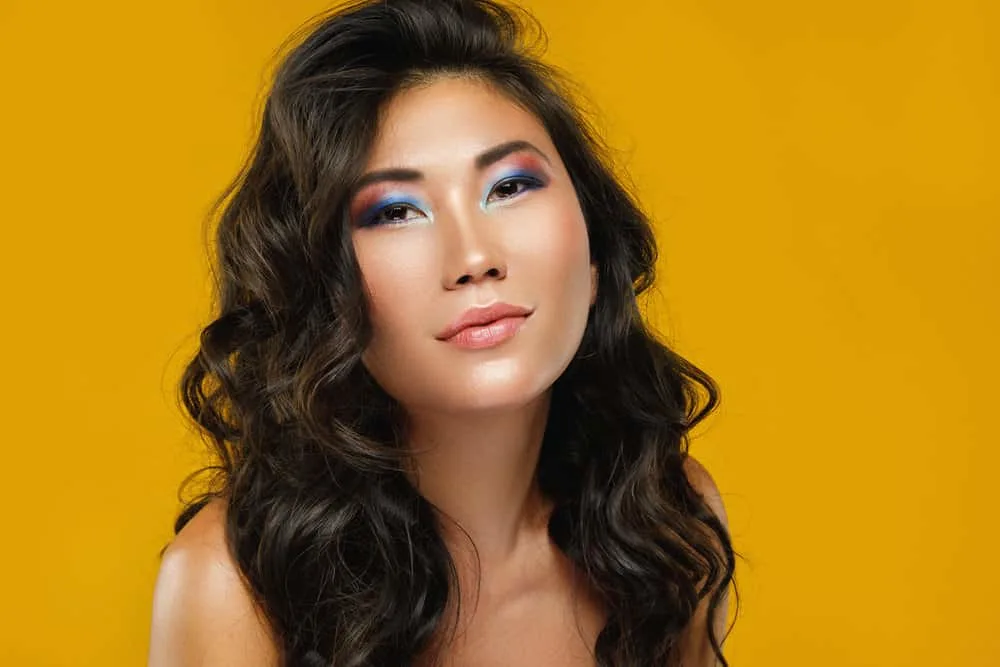 17. Bottleneck Bangs
Bottleneck bangs are an increasingly popular style of bangs that's an updated take on curtain bangs. Unlike curtain bangs, bottleneck bangs are shorter in the center and get longer as you move to either side.
They open slightly in the center, creating a subtle middle part that beautifully frames your features.
Bottleneck bangs are an easy way to update your haircut and give it a cool, slightly rebellious edge. You can learn how to style your new bangs with this helpful demo.
18. Big, Romantic Curls
Soft Romantic Curls Hair Tutorial
There's something undeniably romantic about big, soft curls, and this timeless look has plenty of them. It's classy enough for a special event but isn't so formal that you'll feel out of place hanging out with friends.
There are also multiple ways to get the look.
You can either use a curling iron or use heatless methods to curl your hair. Keep in mind that heat tools damage your hair, so make sure you apply a high-quality heat protectant to your strands.
You should also pin the curls to your head while they cool off. That will help set your curls and ensure they last the entire day. Here's a video tutorial that breaks things down in more detail.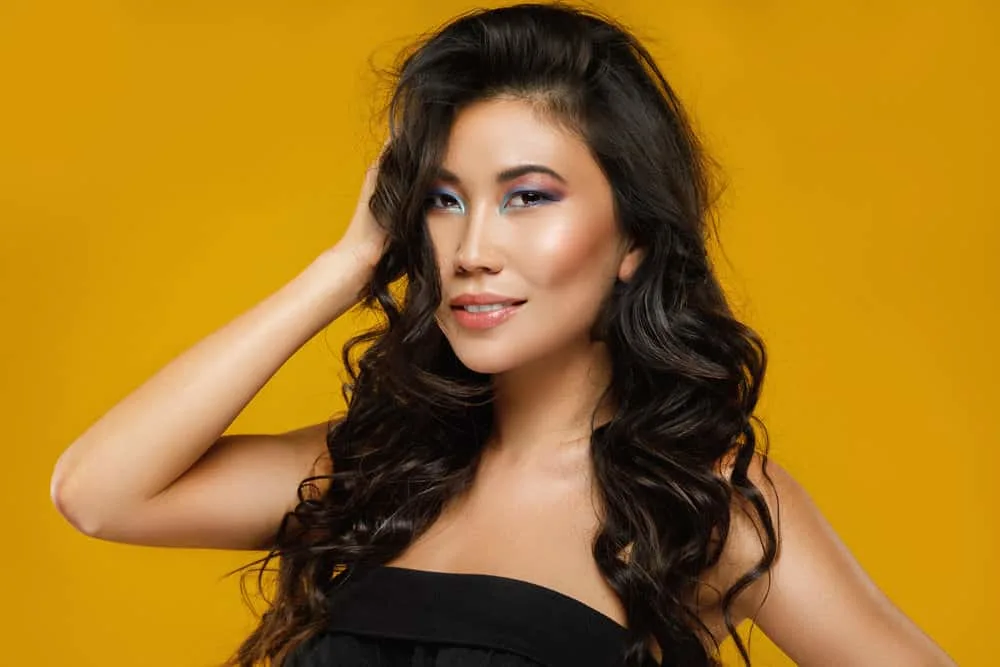 19. Double Dutch Braids
HOW TO BRAID YOUR OWN HAIR | Maryam Maquillage
Dutch braids are one of the most well-known and popular braided styles due to their timeless simplicity. They are also an excellent way to hide greasy or unwashed strands and can help you fight off frizz-inducing humidity.
You'll have to be already somewhat familiar with braiding your own hair, so this style may be more challenging to master for beginners. Fortunately, there are a great deal of easy-to-understand video tutorials, like this video, that show you how to get the look.
20. Milkmaid Braid
Milk Maid Braids | Hair Tutorial
Are you searching for a style that makes you feel like a Greecian goddess? Well, look no further because this style does that and more!
Milkmaid braids are a surprisingly easy hairstyle that pulls your hair up and out of the way while giving you a bohemian vibe that's perfect for any occasion.
First, your hair is braided in one or two long plaits.
Then, the braids are wound around your head to create an elegant halo. Milkmaid braids are best done on medium to long hair and can be dressed up or down however you prefer. Just watch this video demo to find out more.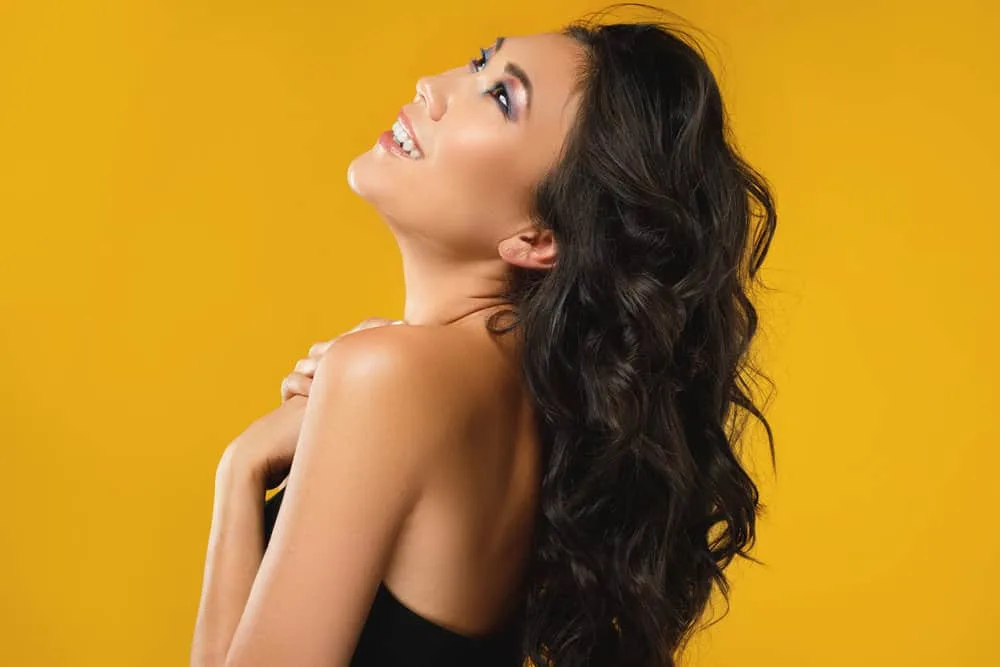 21. 90s Flipped Ponytail With Bang
Just a few simple tweaks can transform your basic ponytail into a chic style that makes a statement. In this look, a sleek ponytail is paired with retro flipped ends and a deep, sultry side part.
As you'll soon find out, one of the best things about deep side parts is that they give you the illusion of having bangs without having to take off any length.
The resulting style is nothing short of irresistible. Once you give it a try, you'll be tempted to make it your signature style. Watch this helpful tutorial to learn how!
22. Butterfly Haircut
How to Style Layered Hair With a Straightener
Although the butterfly haircut was a recent trend, it's clear that this hairstyle is around to stay. Butterfly cuts are a heavily layered haircut that has short feathery layers on top and long, flowing layers on the bottom.
The clear distinction between the longer bottom and shorter top lets you play around with shorter hairstyles without having to commit to them completely.
All you have to do is pull the longer layer back and hide it by tucking it into a small bun.
Then, style the shorter pieces as you would with any other haircut. And that's just one way to style your new 'do. You can find more butterfly haircut styling ideas by watching this video.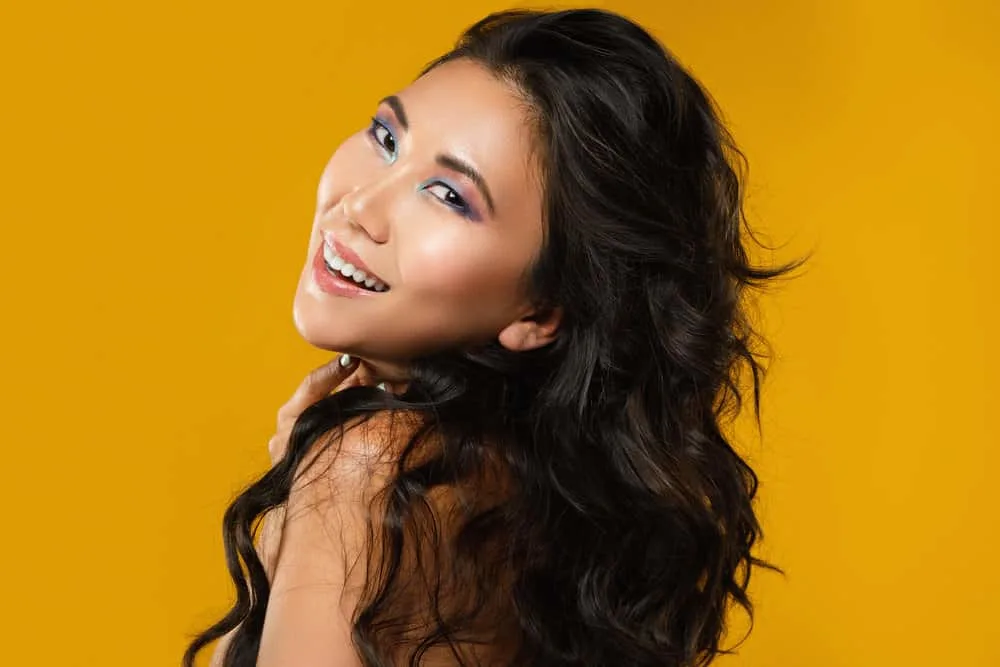 23. 70s Inspired Blowout
70's ✨ inspired ✨Hair Tutorial
Break out the bell bottoms; this 70's inspired hairdo is a blast from the past! The modern 70s blowout is all about soft, touchable volume and fluffy texture.
The best way to get this style is with a blowdryer and round brush, although you can also achieve it with rollers or a high-quality flat iron.
Regardless of how you choose to go about it, remember, the bigger, the better! This video will show you how to get the perfect Farrah Faucett curls.
And there you have it – 23 cute Asian hairstyles for women. Wondering which one you should choose? We say start from the top and work your way down!
You'll never know if you love a style until you try it, so we encourage you to experiment with different looks. That said, we hope that one of the hairstyles we've gone over today is just what you were looking for to take your tresses to the next level!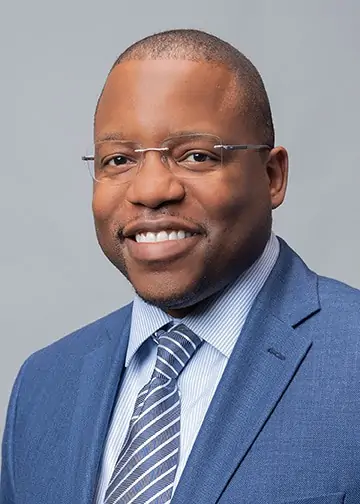 Kenneth Byrd, with a BS in Accounting and Management Information Systems and an MBA from the University of Alabama at Birmingham, has over 15 years of experience and is a recognized authority in hair care. Co-founder of Curl Centric® and Natural Hair Box, Kenneth has dedicated himself to promoting ethical and scientifically-backed hair care practices. Rigorous editorial guidelines, industry recognitions, and features in numerous media outlets evidence his expertise. Kenneth's commitment to transparency, quality, and empowerment has positioned him as a trusted voice in the field, empowering readers to confidently embrace their natural beauty.