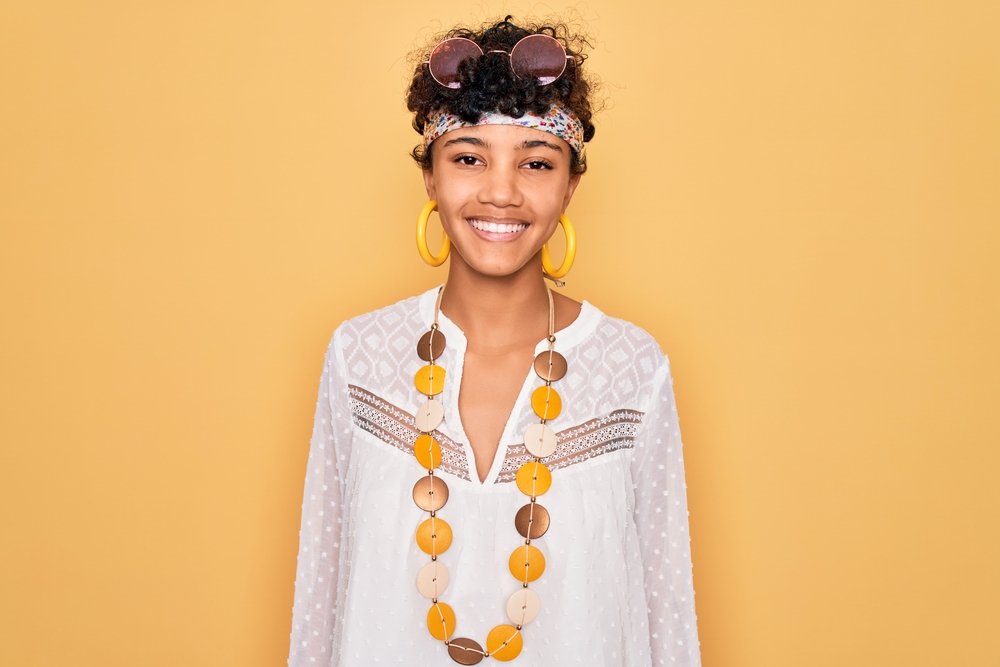 Move aside, long flowing locks; short hair is officially in! The latest short cut to take over the red carpet and social media feeds across the globe? The bixie cut.
If you're wondering what it is and how to get it, we've got great news!
In this article, we'll walk you through everything you need to know about bixie haircuts and how to get them. So, sit back, relax, and read on!
What Is a Bixie Haircut?
As you can probably tell from the name, a bixie haircut is an adorable combination of two of the most popular short haircuts: a bob and a pixie. It's a short haircut with feathery spiky ends and choppy layers.
Bixie cuts give you the best of both worlds by incorporating the chicness of a pixie cut with the versatility and lushness of a bob. It's a fun, edgy style that's absolutely perfect for those hot summer days!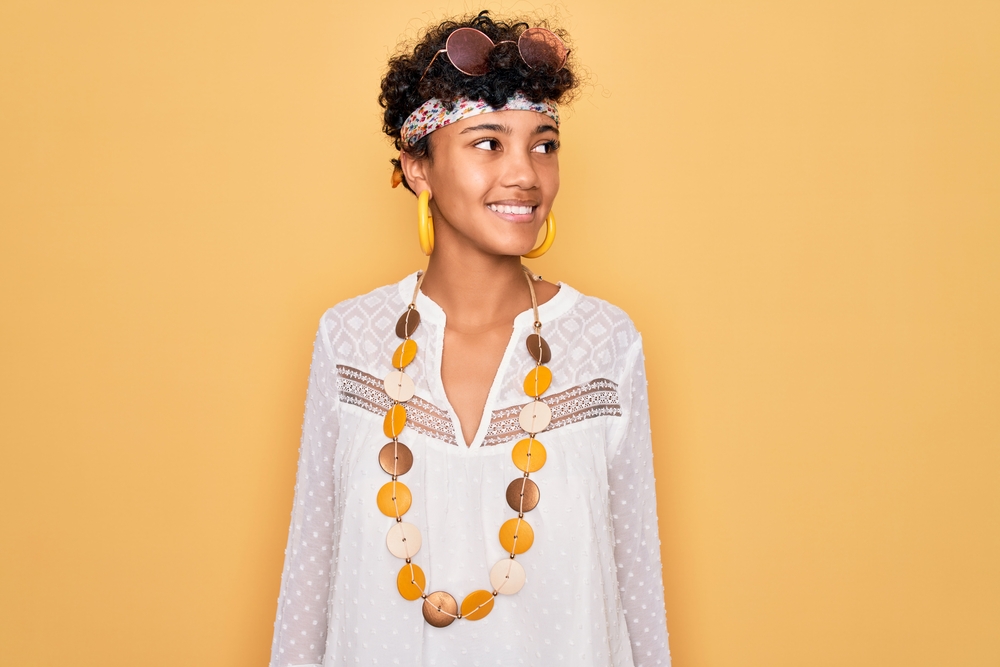 Where Did the Bixie Haircut Originate?
Although bixies feel modern, they actually rose to popularity in the mid to late 1990s. If you were around in the 90s, you might remember the sudden influx of short cuts.
While some celebs, like Halle Berry, sported a neatly cropped pixie, others opted for an edgier, shaggier approach. The modern bixie is a little different from its 90s grown-out pixie origins. The updated version is longer, choppier, and often paired with trendy curtain bangs.
How to Get a Bixie Haircut
HOW TO CUT A BIXIE HAIRCUT TREND 2022
Bixie cuts are the current 'it girl' short style. While you can always head to your nearest salon, some brave readers might want to take things into their own hands.
We promised to have all the information you were looking for, so here are detailed step-by-step instructions on how to get the perfect bixie cut.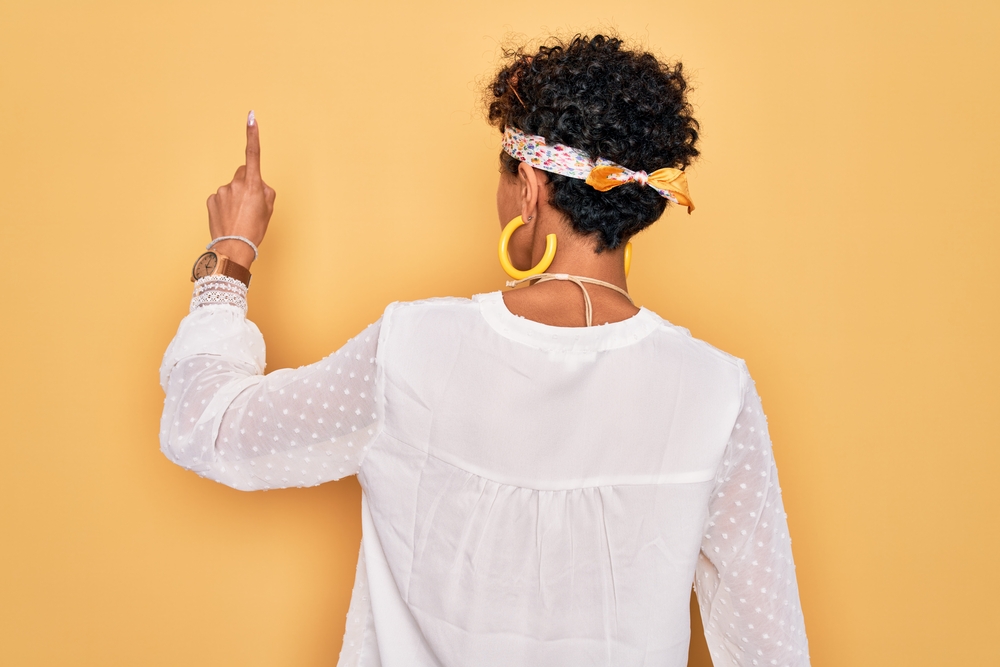 Get Your Supplies
Ready to start working on your bixie cut? Before you do, start things off on the right foot by gathering everything you'll need.
Wash and Dry Your Hair
Although washing your hair before you cut it isn't essential, experts highly recommend it. Your scissors will have an easier time getting through your hair and are less likely to get gunked up with hair products.
Washing your hair also removes excess oils, which can coat your hands and make your tools slippery. Once your hair is clean, skip the styling products and let it dry.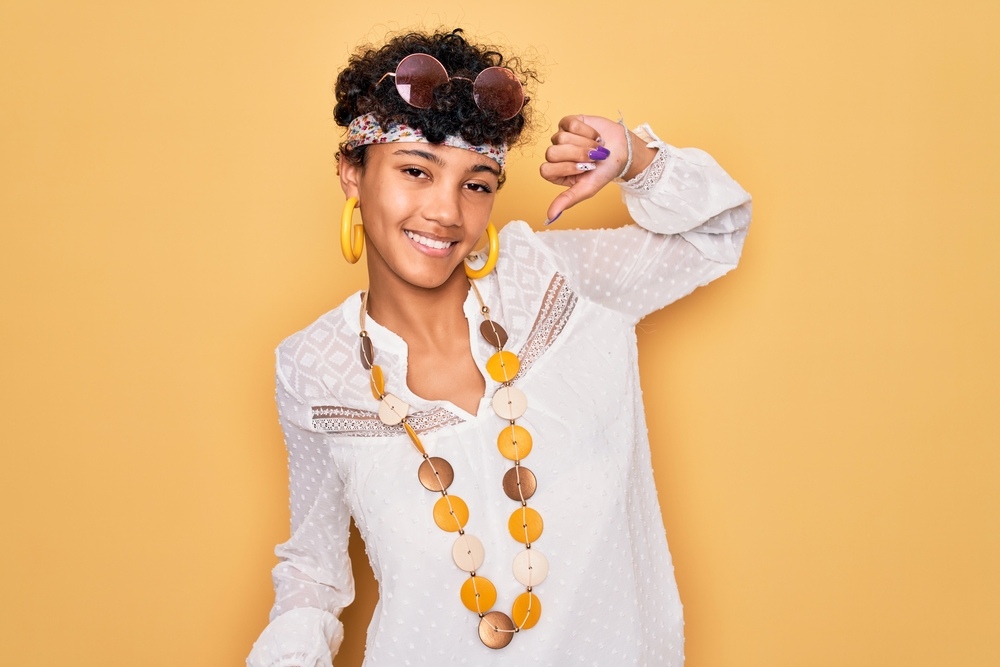 Remove Some Length from Your Hair
Start your hair cut off by bringing your hair up to shoulder length. That will make the rest of your cut faster and keep your hair from getting in the way. Don't worry about the quality of the haircut. You'll fix it while you fine-tune your bixie.
Work on Your Cut
Separate your hair into sections. Make one section for the back and one section for each side. Then, section off and secure the front of your head.
Make sure each section is secured with a clip or hair tie, and start your cut in the back. Comb through your hair to make sure it's completely detangled. Position yourself in front of a mirror or two so you can see what you're doing.
If your hair is straight or wavy, pull each section taut with your non-dominant hand, and use the other hand to make a tiny, even cut all the way across.
Position the scissors at a 45-degree angle to create roundness and soften your look. Remove as much length as you want, but make sure you stop after every few cuts to examine your work.
One thing that sets bixies apart is their choppy layers, which are short on top and long on the bottom. As you move up towards the crown of your hair, make the sections slightly shorter.
Once you're done with the back, move to each side. Repeat the same process and make the sections shorter as you move up to the top of your head.
When you get to the front of your hair, make your cuts more deliberate.
The front of your hair is the most visible section, so you want to make sure everything looks perfect. Decide on whether or not you want bangs. If the answer is no, skip to the finishing touches. If you do, move on to the next section.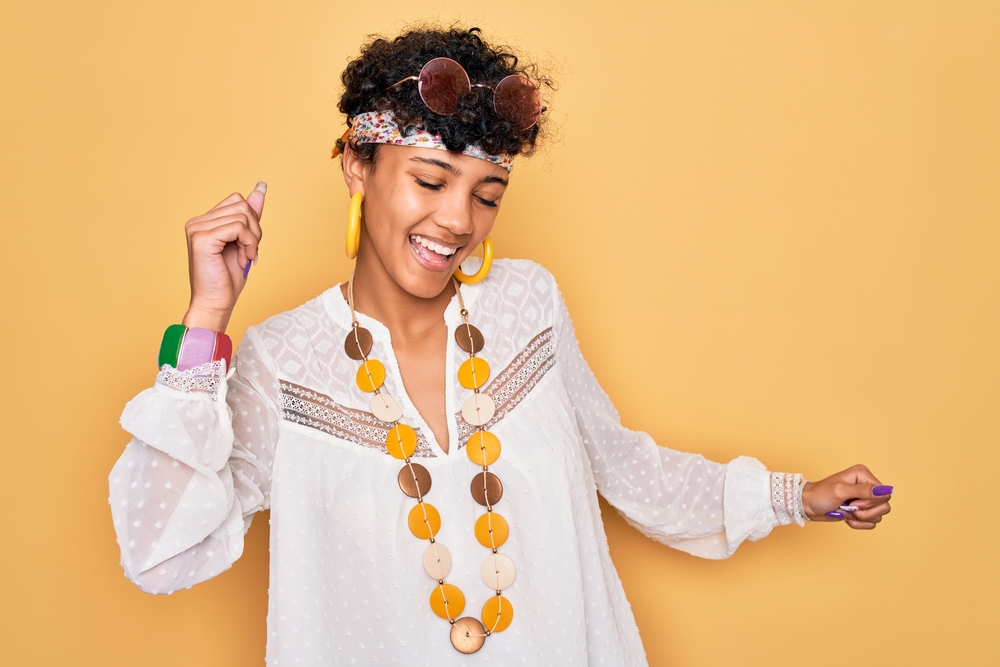 Special Consideration for Curly Hair
For curly hair, you want to take a slightly different approach. Curly hair shrinks up, so you want to make sure your final cut doesn't end up too short.
Try not to disturb your curl too much and cut it precisely where it falls. Leave your hair longer than you'll want it in the end, just in case it shrinks after it gets wet.
Cut Your Bangs
This step is completely optional, and you can cut your bangs however you like them! We suggest you start by bringing your fringe up an inch or two longer than you want it. Start with the middle of your fringe and work your way out to the sides.
Hold your scissors angled downwards, so they taper in towards the center.
Make sure you keep straight and wavy hair pulled taut while you cut, and leave curls undisturbed. Like the rest of your cut, keep your curly bangs a little longer than you'd prefer to account for shrinkage.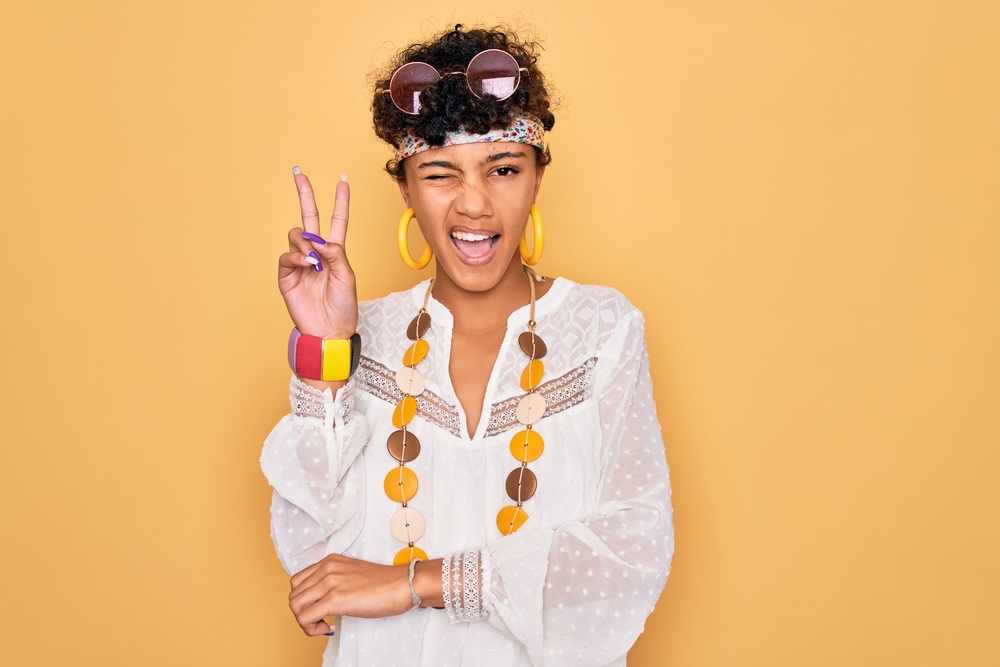 Do the Finishing Touches
After you've finished your haircut and bangs, it's time to work on the finishing touches. Examine your new 'do for missed strands and ensure everything is even.
Next, you want to soften the ends of your cut so it doesn't look too blunt or uneven. The best way to do this is to feather the ends with a pair of hair scissors.
Take a small section of hair and cut the ends of it while you hold your scissors at a 90-degree angle. Continue making small, vertical cuts until the end of the section is no longer flat all the way across.
It's okay if your ends aren't perfectly blended. Bixies have a slight choppiness that's reminiscent of a shag. Keep feathering your ends until you're happy with the final look!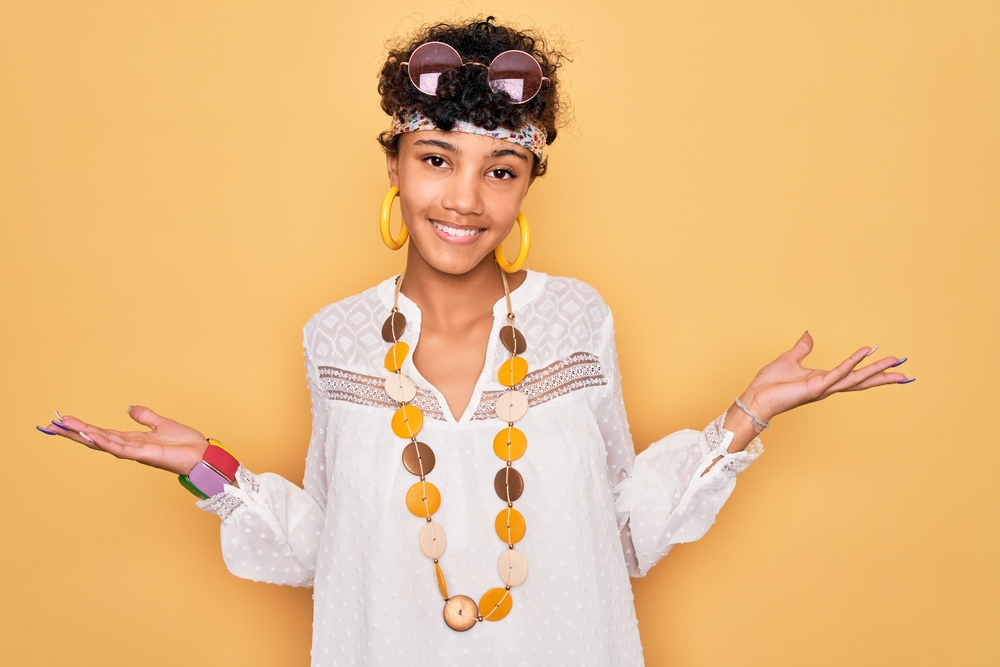 How to Style a Bixie Haircut
Not that you've got your bixie, it's time to learn how to make it look its best. Different hair textures have unique styling requirements. Here's how to style a bixie on straight, wavy, and curly hair.
For Straight Hair
Heat tools are one of the best ways to add volume to your hair and keep your bixie cut from falling flat. You can also create fun, edgy textures by highlighting your shorter layers!
First, apply your favorite heat protectant to freshly washed hair and comb out any knots and tangles. Quickly blow dry your hair until it's about 70% dry.
Then, decide where you want your part to be, and use a comb to carve it out. Starting with the back of your head, separate a thin section of hair.
Brush through the section with a round brush, and then nestle the brush at the roots. Make sure you place the brush underneath the hair and not on top of it.
With your blowdryer pointed downwards, dry the section on top of your round brush. Once you're done, pull the brush down and twirl it once you reach the ends.
Go slowly, and keep your blowdryer pointed at your hair the entire time. After a couple of minutes, your section should be fully dry.
Gently remove the brush and repeat the process until you've finished your entire head. Once you're done, soften your texture by combing or brushing through it.
Check out your finished look and use a flat iron to touch up the necessary areas. Then, use a texturizing pomade to highlight the ends of your layers and create some feathery, choppy texture.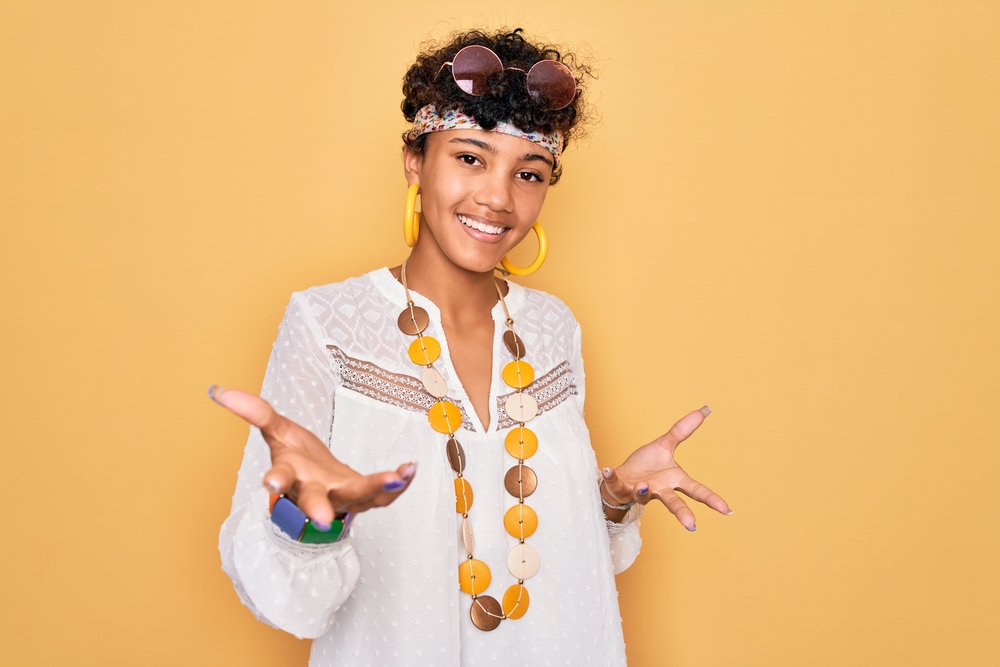 For Wavy Hair
Wavy hair has plenty of natural texture that perfectly highlights your bixie haircut. So, when it comes to styling, let your waves do all the work!
Start by working a curl-defining hair product into freshly washed hair. Pick out pieces of hair at random and gently twirl them around your fingers.
If the waves aren't taking shape, put a little more product onto your fingers before you wind your hair around them. Keep going until you reach the front of your hair.
Then, carefully plan out how you want your hair to fall. If you want a part, go ahead and make it. Use your part as a guide for how you want the front of your bixie to frame your face.
Once satisfied, let your hair air-dry or use a blowdryer with a diffuser attachment to speed things up. After your hair dries, take care of any finishing touches and lock everything in place with a mist of holding spray.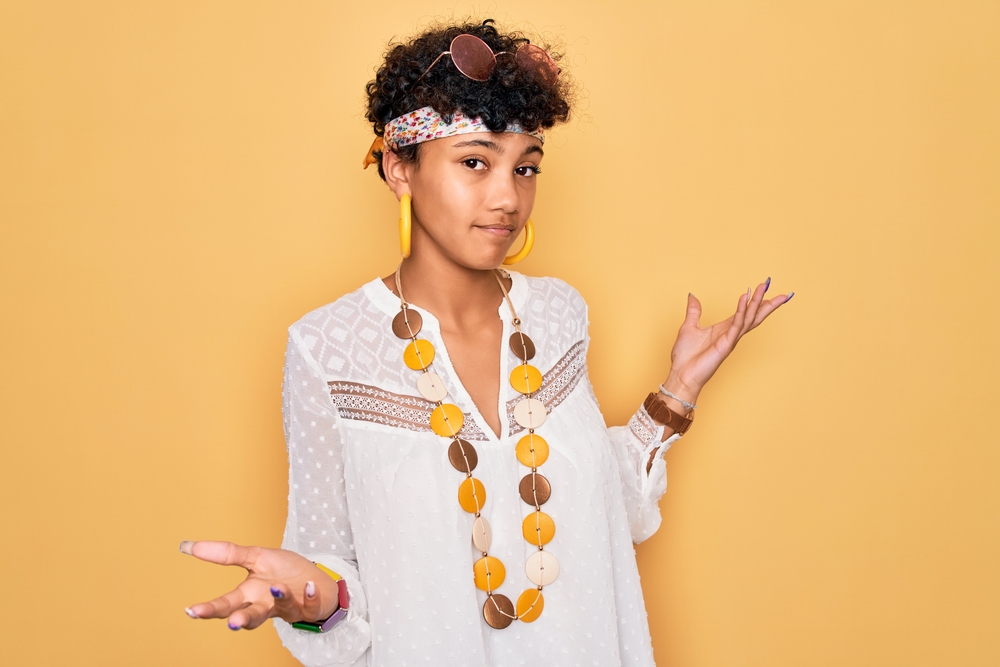 For Curly Hair
If you have curly hair, don't be surprised if your bixie cut looks slightly different, depending on your natural curl pattern. While curly hair changes the look of your bixie, it also means you have plenty of natural volume and fullness to play with!
You want your bixie cut to let your curls shine, so the less you do, the better!
Starting with freshly washed and detangled hair, work some of your favorite curl-enhancing or defining products into your damp strands. Use your fingers to lift, smooth, and define each curl.
That will give you plenty of definition and keep your hair smooth and shiny.
If your coils and ringlets need a little more help taking shape, gently wind them around your fingers. After you're done finger-styling your hair, let it air dry or blow dry it with a diffuser.
Curly hair can be unpredictable at times, so use a small curling iron to touch up any areas that need it. Once your hair is finished drying, play around with your part.
You can also rake a wide-tooth comb through the curls to break them up and create more fullness. Like most curly girls, you probably struggle with humidity. Apply a little frizz-busting spray or serum onto your coils to keep them looking fresh all day long.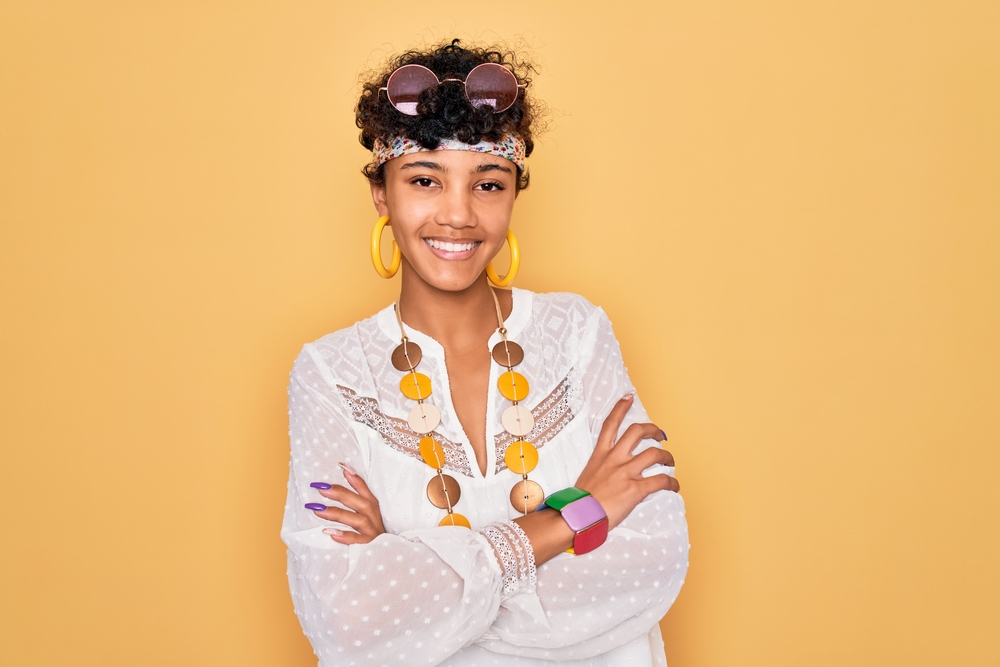 Dos and Don'ts of Getting a Bixie Haircut
Make sure you read this section before you reach for the scissors. We're going to go over some of the dos and don'ts of a bixie haircut.
Dos
Now, it's time to go over a list of best practices. Follow these tips to ensure that cutting and styling your bixie goes as smoothly as possible.
Do style your bixie with thickening, texturizing, or volumizing products as needed to give it more body.
Do work with your hair's natural texture and thickness.
Do look at reference pictures while you're cutting your hair.
Do cut your hair with hair shears rather than craft scissors.
Do get your hair professionally cut if you're able to.
Do get a preview of what your bixie will look like by pinning your hair up before your cut.
Don'ts
Now that you're familiar with the dos, it's time to look at some things you should avoid. Keep these don'ts in mind to help you prevent a haircut disaster.
Don't impulse cut your hair. You may regret it later.
Don't cut your hair while it's wet unless you have a lot of experience with cutting hair.
Don't chop off too much hair at once, or you might ruin your hairdo.
Don't cut dirty hair.
Don't straighten curly hair before you cut it unless you only plan on wearing your hair straight.
Don't get short bangs if you don't want to keep up with the hassle of maintaining them.
Don't jump straight into cutting your hair. Spend a few minutes planning things out first.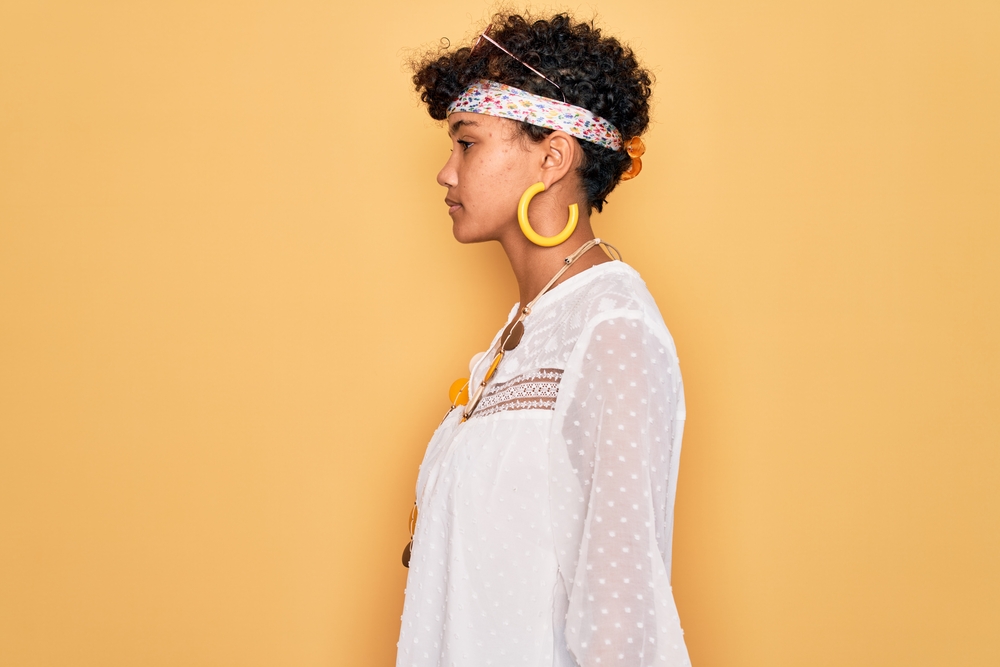 Pros and Cons of Getting a Bixie Haircut
Depending on the length of your hair, getting a bixie cut might be a considerable commitment. Not one wants to regret going shorter, so in this section, we'd like to review some of the pros and cons of bixie cuts.
Use the information in this section to help you decide whether a bixie cut might be a good idea.
Pros
Not so sure if a bixie cut is right for you? Here is a list of the advantages of getting a bixie cut to help you decide.
Short haircuts are a great way to eliminate damaged ends and start fresh.
Bixie haircuts are short and light, so you won't get overheated in the summer.
Bixies have a versatile length, so you'll have plenty of styling options.
This haircut is super quick to style and care for.
Depending on the length you choose, bixies can be relatively low maintenance.
You can customize your bixie to fit your hair type and features perfectly.
Short hair has fewer tangles and less noticeable shedding.
Short hair naturally has more volume.
Cons
Cutting your hair drastically shorter is a huge commitment, so you want to make sure you're making the best decision for yourself. To help you do that, let's explore some of the cons of getting a bixie cut.
Short haircuts grow out quickly, so you'll need to get trims every few weeks.
Short haircuts take a long time to grow out.
While your hair is growing out, it could be more challenging to style.
You might not be able to pull your hair back and out of your face, depending on the length of your haircut.
You might have to heat style your hair to make it look the way you want.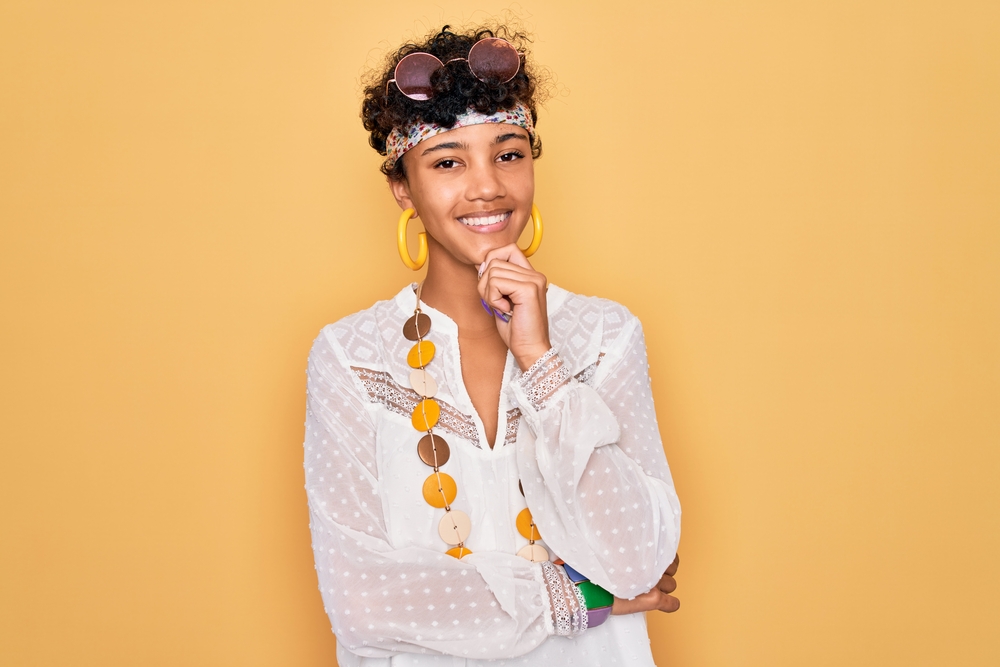 Who Looks Good With a Bixie Haircut?
Whether or not you look good in a bixie depends on how you decide to get your hair cut. While bobs are considered universally flattering, pixie cuts can be hard to pull off.
Short bixies tend to make round faces look fuller and can lengthen faces that are already long. If you have a long or round face, make sure your bixie is more of a bob than a pixie, and keep it on the longer side.
Should You Get a Bixie Haircut?
Short haircuts aren't for everyone, but if you're already planning on going short, bixies are an excellent option. They're short enough to satisfy your need to go shorter and long enough to leave you with plenty of styling options.
You can also get your bixie cut customized to highlight your features perfectly.
You can play around with the length, layers, and texture and decide on whether or not you want bangs. Bixies are incredibly forgiving and one of the easiest ways to transform your long locks.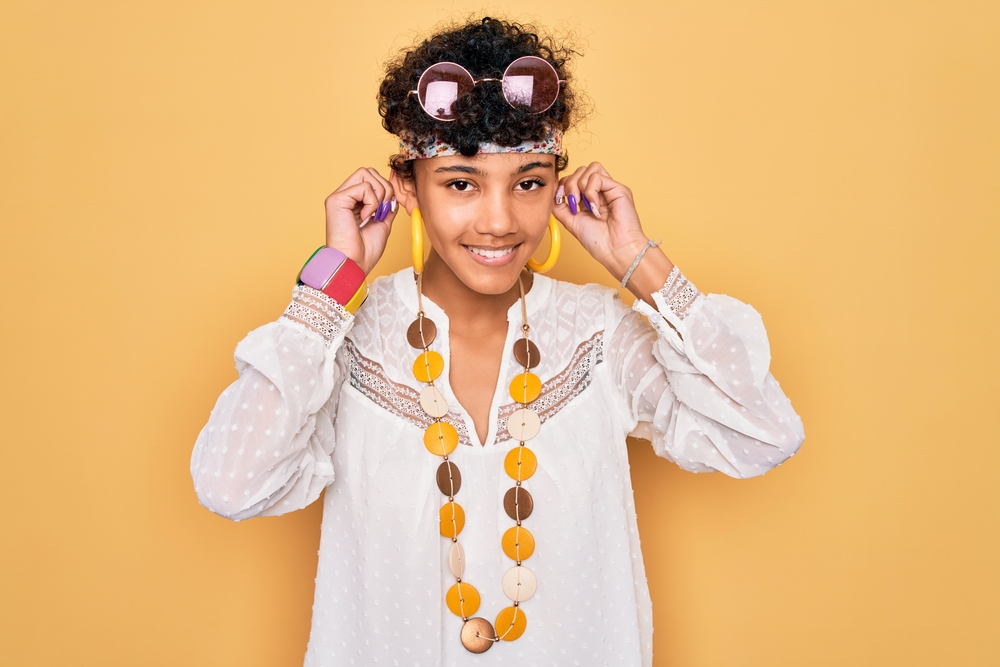 In a long line of hybrid haircuts, bixies are one of the best! They are cute, edgy, and versatile; they could be just what you need to take your locks to the next level.
If you decide to take the plunge, you've got tons of helpful information to make it possible right at home. That said, we hope our article has provided you with all the information you were looking for, and we wish you the best with your new hairstyle transformation!