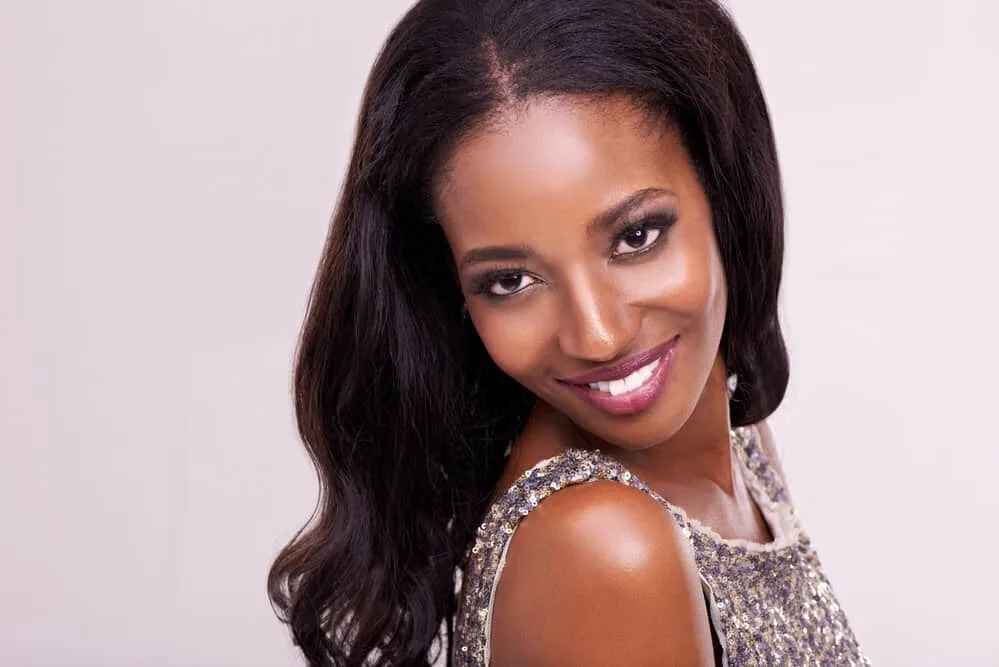 The silk press has gotten a lot of traction on social media. Why?
What is a silk press? The silk press has been credited with giving countless curly folk the straightest, silkiest hair they've ever had.
If you want to give the style a try, there's a lot you need to know. In this article, we'll school you on silk presses for natural hair, and we won't leave anything out!
What Is a Silk Press?
A silk press for natural hair is a styling technique that helps to transform curly, kinky, or coily natural hair into a straighter, sleeker version of itself. The process involves the following steps:
Shampooing
Conditioning
Moisturizing and Prepping
Blow drying
Straightening
Wrapping
The process is step-intensive and is usually executed by professionals.
The results will depend on the texture of the natural hair, how much patience you have, and how experienced you are in working with natural hair. With the steps we'll provide in the following sections, you'll have the instructions necessary to get things done.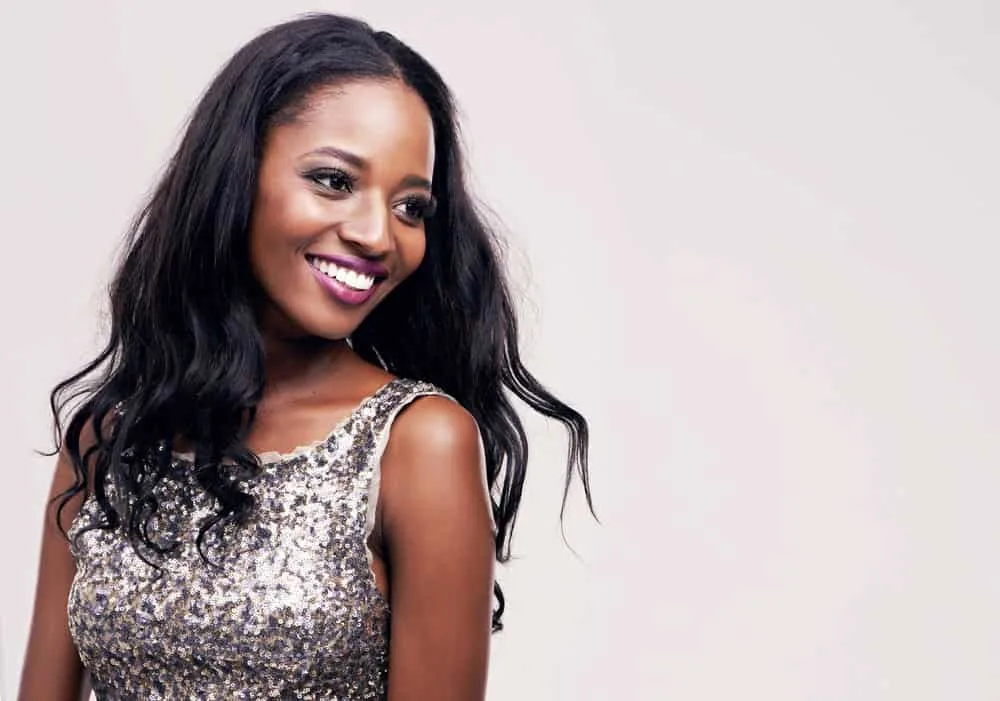 Who is a Silk Press For?
A silk press is a good fit for the average person with curly natural hair, but it's not for everyone. The problem many run into with silk presses is they require you to put a significant amount of heat on your hair to get it straight.
It's definitely not for people with existing heat damage or those with brittle hair in danger of breaking off. To get the best possible results from your silk press session, your hair should be relatively healthy. If that's the case, you should be a good candidate for the style.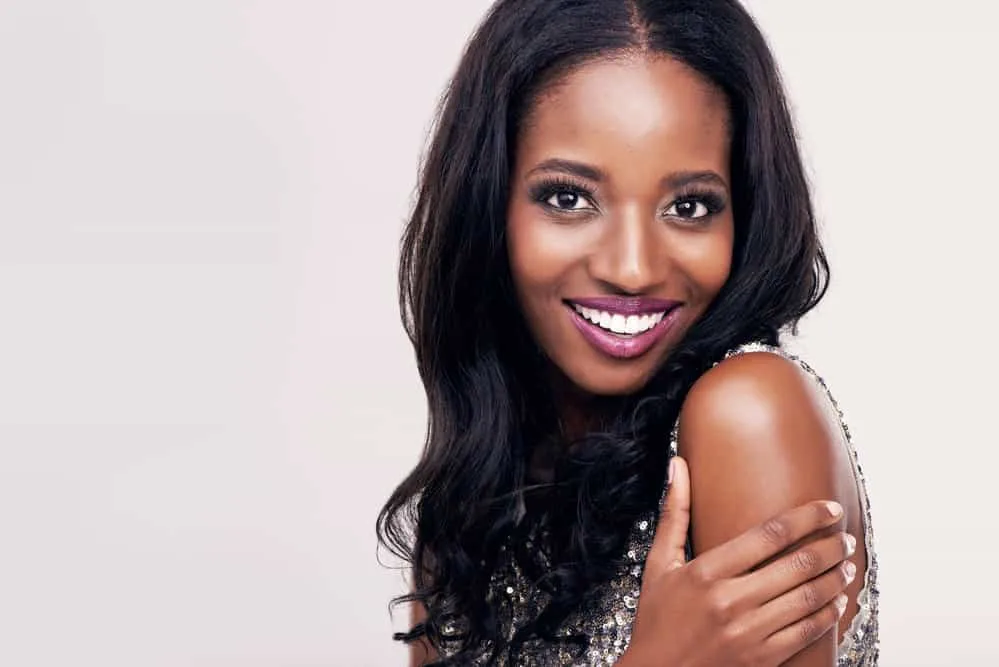 How Long Does a Silk Press Last?
For some, a silk press will last up to a month. These people don't tend to sweat on their scalps and have a lot of experience caring for their straightened hair.
But for those who sweat on their scalp or don't know exactly how to care for a silk press, the style's longevity is much shorter. If you're part of this demographic, you may find that your silk press doesn't last anywhere near a month–maybe closer to a week or two.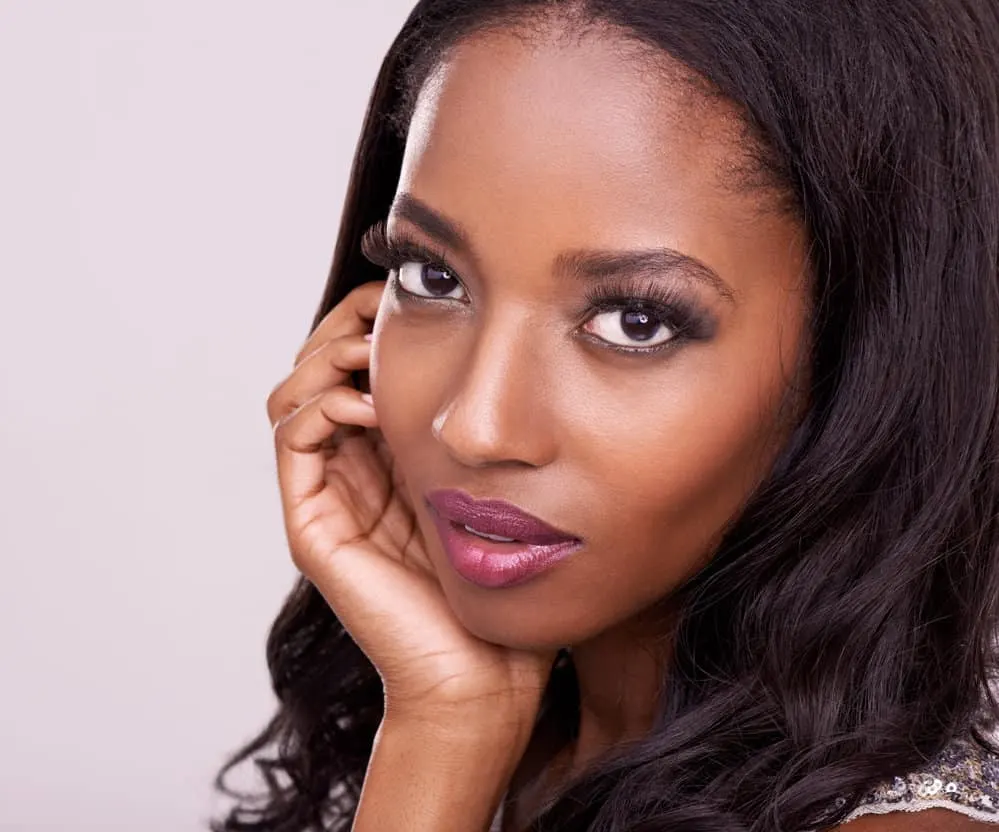 Silk Press vs. Flat Iron: The Difference
Both silk presses and flat iron services require you to straighten your hair. As a result, many get confused by the two. The main difference between a silk press and a flat iron session is that a silk press involves many more steps (wrapping the hair, blow drying beforehand, etc.).
Flat ironing essentially refers to running a flat iron over sections of hair to get them straighter. If you're looking for a super silk result, you'll need a full silk press versus just a flat iron.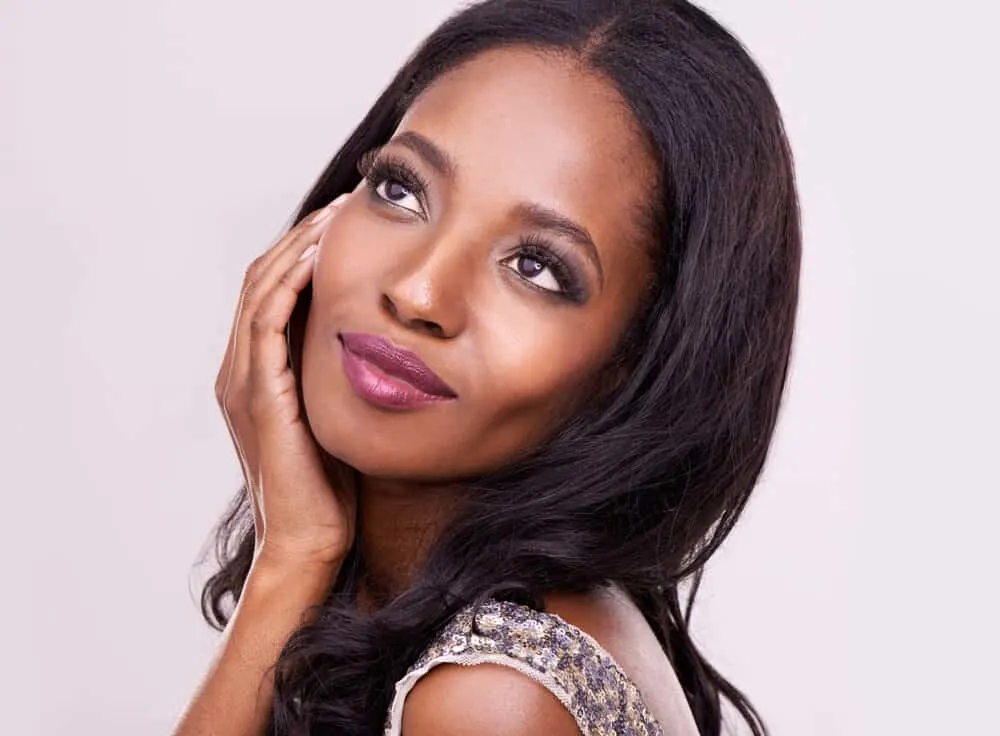 How to Do a Silk Press on Natural Hair
To do a silk press on natural hair without ruining your hair or breaking it off, you'll have to focus on two things: (1) being gentle with your hair and (2) protecting your hair from the heat from the blow dryer and straightener.
HOW TO: SILK PRESS YOUR NATURAL HAIR AT HOME | FROM CURLY TO BONE STRAIGHT
On top of that, you should be able to follow directions without any mistakes. Here are some step-by-step instructions for how to do a silk press on natural hair.
Shampoo and Condition Your Hair
Shampoo your hair with a clarifying shampoo. A regular shampoo won't do, as it won't be powerful enough to remove buildup from your strands. Wet your hair down, apply the shampoo, focusing on your roots, and then rinse thoroughly.
A clarifying shampoo will give your hair a truly clean slate. Follow up the shampoo session with a conditioner or deep conditioner.
Apply the product to your hair, focusing on your ends, and then use a wide-tooth comb to remove any tangles from your hair. This is the best time to do it because the conditioner makes your hair slippery, which aids in detangling.
Moisturize and Protect Your Hair From the Heat to Come
Apply your favorite moisturizing cream to your hair to further replenish the moisture after that potentially harsh clarifying shampoo session. Apply the moisturizer all over, but ensure that your ends are fully coated.
Don't over-apply the product, but try not to miss any areas. Then, apply your heat protectant – it'll prevent the heat from frying your hair.
Blow Dry Your Hair
Use a blow dryer with a comb attachment to dry and stretch your hair. This part is extremely important to the silk press process. You want to stretch your hair as much as you can with the blow dryer so that you won't need to do multiple passes with the straightener later.
Section your hair out into at least 4 to 8 sections before blow drying, and secure each section with an elastic or clip. Then, working one section at a time, blow dry your hair from ends to roots. Set your blow dryer to medium heat to minimize the risk of heat damage.
Straighten Your Hair
The straightening step is the most tedious part of the silk press process, but it's 100% doable if you follow the instructions below closely:
Turn on your flat iron and set it to the lowest effective temperature: 325-350 degrees for fine hair, 350 to 400 degrees for normal hair, and 400 to 450 degrees for thick or coarse hair.
Part your hair into 4 sections – 2 in the front and 2 in the back.
Starting with one of the 4 sections, separate out a small, thin horizontal section.
Gently detangle the section of hair with a fine-tooth comb.
Clamp the flat iron down on the horizontal section.
Place the teeth of a rat-tail comb through that same horizontal section right in front of the flat iron (on the same side as your ends).
Pull both the flat iron and the comb through the section of hair to straighten it.
Part out a new horizontal section and straighten it using the above steps. Keep going until you've straightened all of your hair.
Wrap Your Hair
To give your hair some movement and a slight bend at the ends, you'll wrap your hair in saran wrap and then sit under a hooded dryer for up to 30 minutes. Once you're done, you'll comb your hair down to reveal your silky straight strands.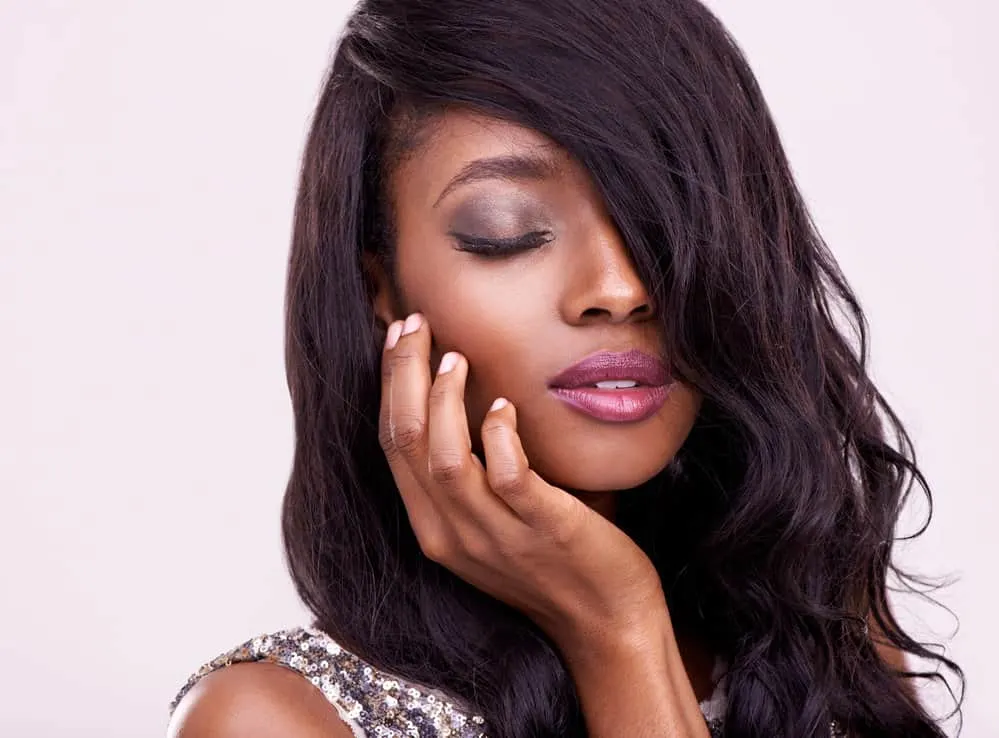 Are Silk Presses Bad for Natural Hair?
Silk presses have the potential to be bad for natural hair since natural hair is prone to dryness and breakage even when you go nowhere near the heat. When you add heat to the mix, damage is often not far behind.
That's why silk presses are often associated with damage and breakage.
But if you give your hair adequate protection during the silk press process and have relatively healthy hair to begin with, you shouldn't have much to worry about.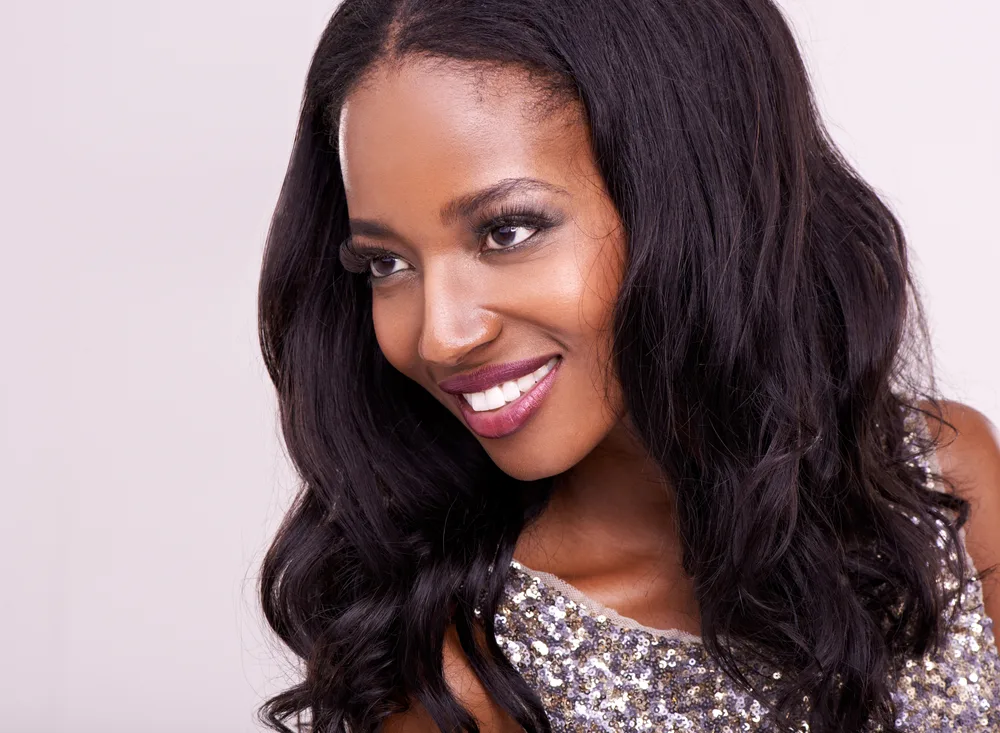 How Often Should I Get Silk Presses?
If you're thinking that silk presses aren't something you should do willy-nilly, you've got the right idea. Unless you regularly wear your hair straight and don't care too much about damage to your hair, you should only do silk presses occasionally.
That means once or twice a year, ideally. But some can get away with doing it every month or so without significant damage. Whenever you do get a silk press, minimize heat from heat tools and ensure you use a heat protectant.
So, there you have it–everything you need to know about silk presses. We hope that you found all the information you were looking for, and we wish you the best in your hair styling endeavors!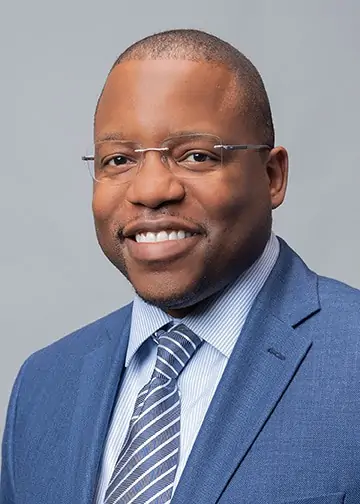 Kenneth Byrd, with a BS in Accounting and Management Information Systems and an MBA from the University of Alabama at Birmingham, has over 15 years of experience and is a recognized authority in hair care. Co-founder of Curl Centric® and Natural Hair Box, Kenneth has dedicated himself to promoting ethical and scientifically-backed hair care practices. Rigorous editorial guidelines, industry recognitions, and features in numerous media outlets evidence his expertise. Kenneth's commitment to transparency, quality, and empowerment has positioned him as a trusted voice in the field, empowering readers to confidently embrace their natural beauty.