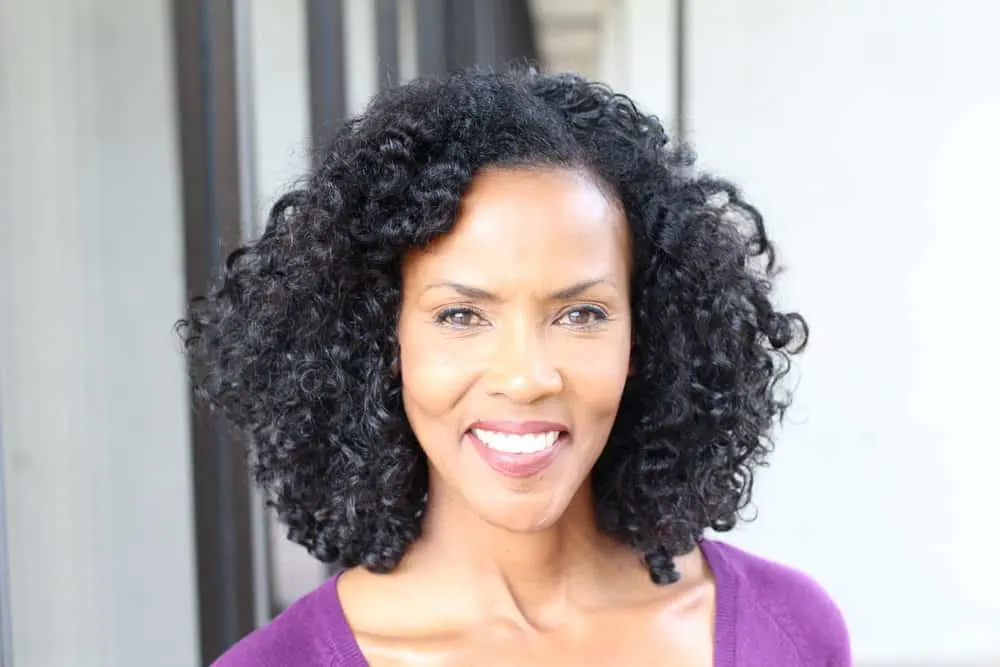 If you're over the age of 70, you know how hard it can be to find a style that works. You need something that's flattering, easy to create, age-appropriate, and low maintenance.
This seems like a tall order to fill. But what you may not have known is that there are a plethora of hairstyle options that fit the bill. In this article, we'll reveal to you 8 hairstyles for women over 70 that will make you feel more confident, more beautiful, and ready to take on whatever life throws at you. Let's get right into it!
Hairstyles for Women Over 70
In the next section, we'll provide hairstyle suggestions for women over 70, emphasizing that personal preference and ease of maintenance should dictate their choice. You'll notice that bangs can be an excellent option due to their face-framing qualities but require regular trimming.
We also highlight common haircare mistakes, such as overusing styling products and neglecting split ends, which could lead to a greasy look and hair breakage. With further ado, let's get started.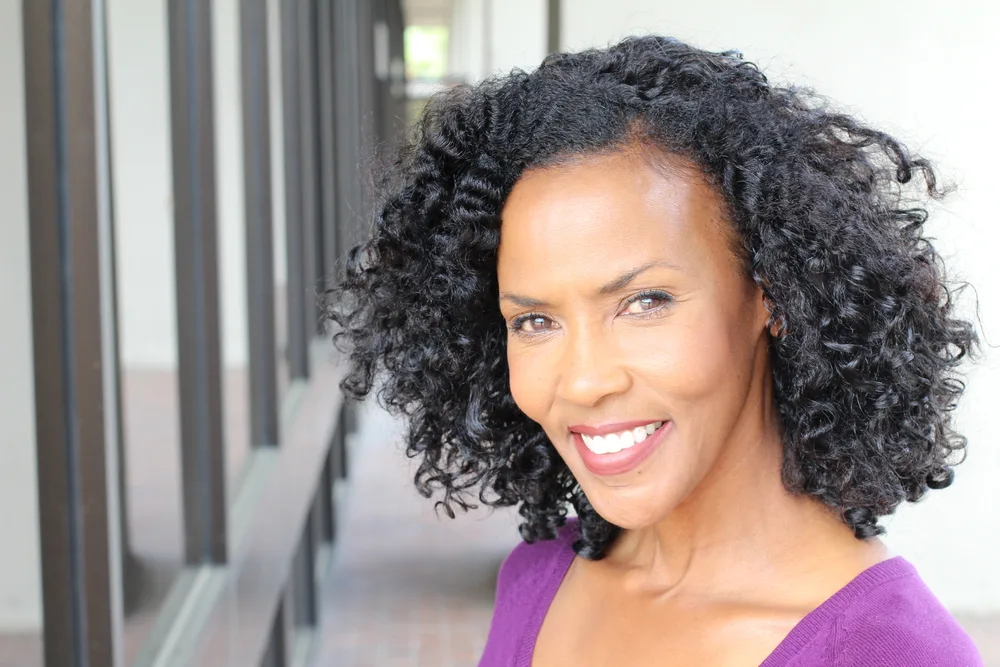 Super Short Pixie
Super short hairstyles all have one thing in common: they're generally easy to manage. This super short pixie is no exception. Once you get the cut, the only thing you'll need to do in the morning is fluff it up with your fingers as necessary.
SHORT PIXIE HAIRCUT FOR OLDER WOMEN
Another great thing about the super short pixie is that it works with all hair types.
Whether you've got a head full of tiny curls, waves, or bone-straight strands, you can get a pixie. What's more is that the style can be tailored to your face shape, desired time commitment, and other personal preferences.
The shorter your pixie is, the less daily maintenance you'll have to do.
If you want to be completely hands-off with your hair, keep things as short as possible. But if you don't mind a little routine styling, take things a little longer at the crown.
To get a super short pixie, you'll need to know how to work some hair-cutting shears and maybe some clippers. If you don't, you can certainly go to a local stylist and request the cut.
It shouldn't take very long, and all you'll have to do is take a seat in the stylist's chair. Want to know how the look is created? Check out this video on YouTube for a demonstration and helpful tips.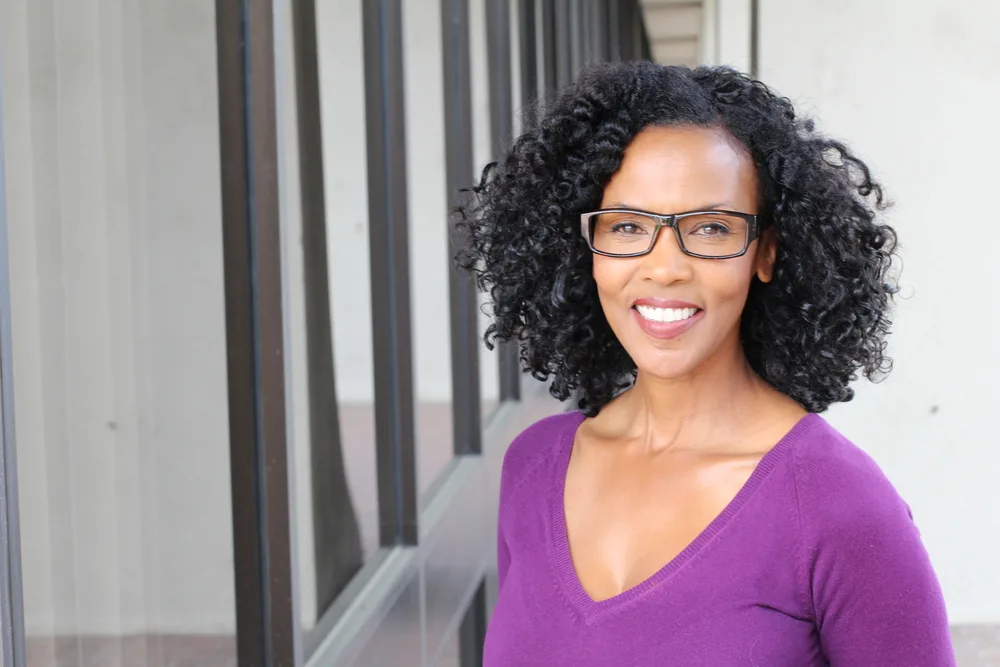 Long Hair with Bangs
Just because you're 70 or older, it doesn't mean that you automatically have to go short. In fact, you can take things long with a style like this one. This style features long, hanging hair with a blunt fringe.
The hair will fall down to your shoulders or just past them, and the fringe will help to frame your face to make it even more beautiful.
To get this look, you'll need around 10 to 12 inches of hair at least.
The exact lengths will vary based on your hair texture and how much it draws up naturally. Regardless of your hair texture, you'll style it so that it lies down.
Then, you (or a stylist) will cut a small portion of the front of your hair into a bang. The bang for this style will be blunt, but you can get it cut as long or short as you'd like.
The great thing about this style is that it can work perfectly for any occasion, and this applies no matter how casual or formal it is. From a wedding to everyday errands, long hair with bangs will have you looking amazing.
You can get this look within a matter of minutes by yourself if you don't mind watching a few video tutorials and giving it a whirl. But you certainly don't have to do it on your own! Make an appointment with a stylist in your area if it seems more feasible.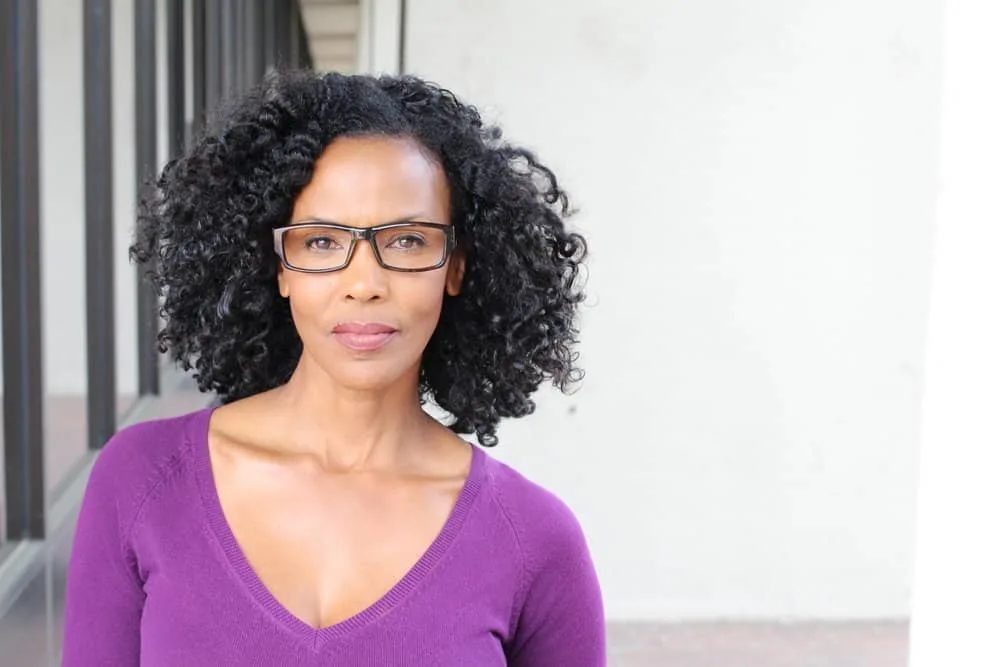 Curls, Curls, and More Curls
Are you a natural curlyhead? Then we say lean into that! Rocking your natural curls in all their glory could be the most rewarding thing you'll do this year, and it helps that curls are full of volume and personality.
CURLY GREY HAIR ~ HOW GOING GREY CHANGED MY CURLS ~ EASY WAY TO STYLE CURLY HAIR
Rocking your natural curls is more than a notion in most cases. They are known to have a mind of their own. That's why many turn to straightening, relaxing, or otherwise manipulating their curls. But you don't have to do that.
You can define your curls and keep them in their natural state, and here's how:
Start by washing, conditioning, and detangling your hair. It's always best to detangle your hair while it's damp and coated in conditioner.
Apply a moisturizing product to your hair after dispensing it into your hands and rubbing them together. You can rake or smooth the product into your hair. Make sure you haven't missed any strands.
Dispense your styler into your hands, rub them together, and then apply the product to your hair in sections. Don't over-apply the product, but be careful to get every strand covered.
Allow your hair to air dry. If your hair tends to fall flat after applying product to it, you can use a blow dryer with a diffuser to retain more volume.
You might be thinking that this is a lot of work, but that's not the case if you think about the long game. After your hair is styled according to the above instructions, you won't have to do it all again until you wash your hair the next time.
For most people with curls, wash day only comes around once or twice a week.
If you think about things this way, this curly hairdo is considered low maintenance. Whenever your hair looks like it needs a boost between wash days, you can spritz it with some water and use your fingers to define a curl here and there. That's all.
If you want to know how to bring your curls to life, we recommend watching this video. It'll show you step by step how easy it is to unlock the true beauty of your curls.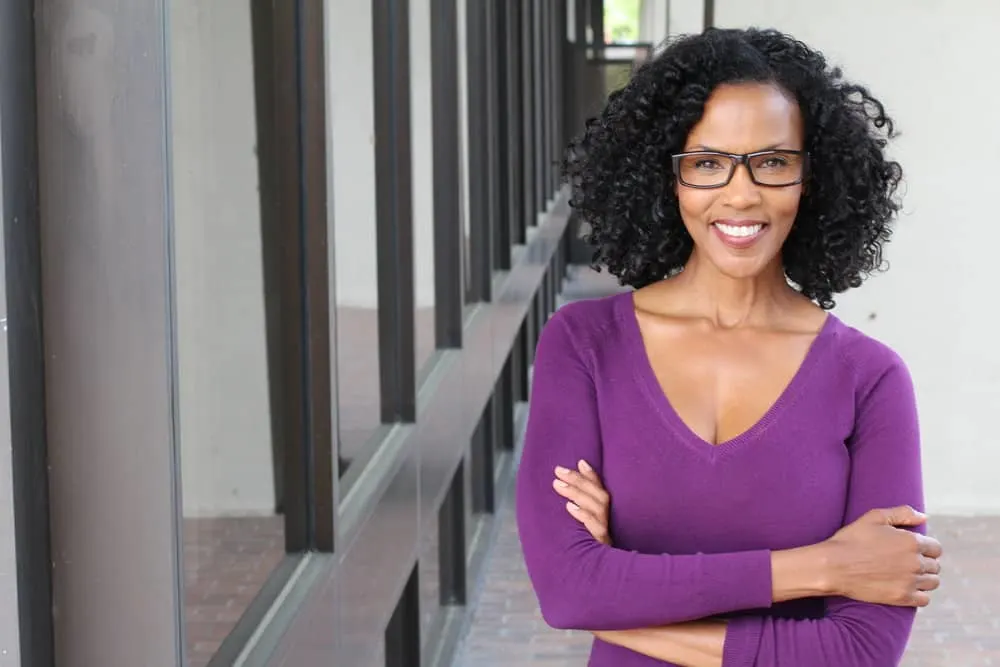 Funky Colored Bob
Surpassing 70 is all about embracing your individuality and doing what makes you feel great. If you like loud colors and edginess, consider a funky-colored bob. You could go pink, red, blue, or any other color that tickles your fancy.
When it comes to wild, unnatural colors, you're only limited by your imagination.
Grandma Phoenix Red Hair Transformation
If you're worried about the color being too much, you can go with a darker version of it. But if you want to go all out, keep things bright! What's great about changing your hair to an edgy color is that it's very easy to do on grey hair.
With the right dye, your greys become the perfect canvas for a hair color transformation. So, if you have a head full of greys, all you need to do is apply a semi-permanent color on top of it and wait for about a half hour.
Once time is up, rinse the color out and proceed with your styling process.
Aside from the color, bobs are among the most versatile haircuts out there, even for 70-year-old women. The cut is created by taking the hair in the back super short and leaving more and more length as you get to the front layers of the hair.
The cut is beautiful to look at, it's got a lot of movement, and you can further style it to switch things up on a regular basis. You can pull the front up whenever you want your hair out of your face.
You can play with parting–middle, side, and deep side parts–and you can also accessorize with fun headbands and scarves. The possibilities are endless, and if you add a fun color to the mix, things get even more lively.
If you want to try this style out, make an appointment with your hairdresser.
They'll be able to cut your bob to your ideal length and apply the color of your choice. Here's a video to show you how the bob-cutting process goes, and this video will show you the hair-dyeing process.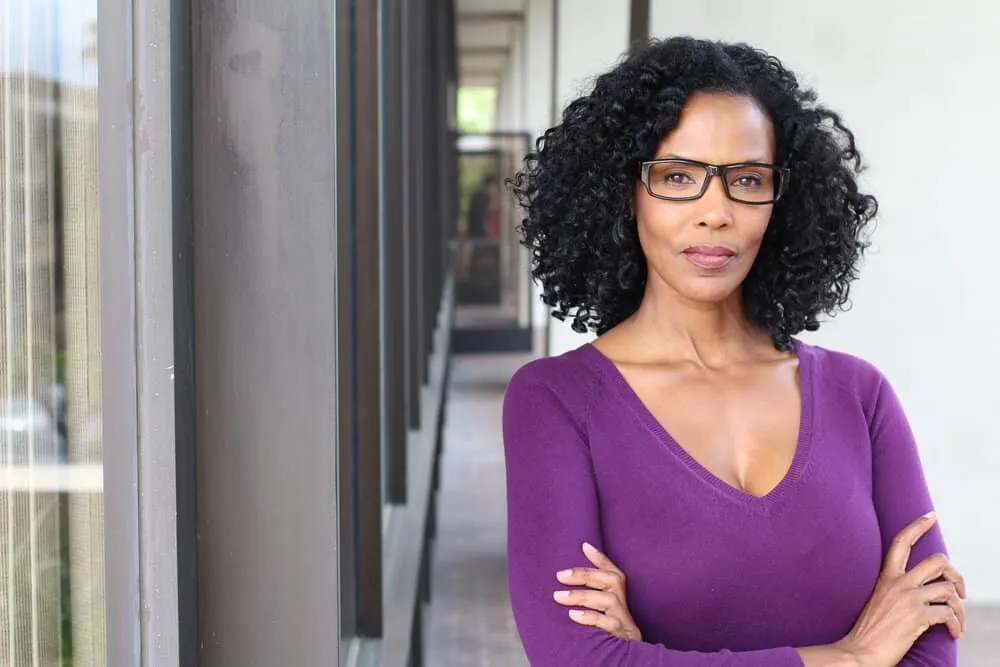 Silver Lob
The lob is a longer variation of the quintessential bob, and it's getting a whole lot of attention. In a silver hue, your lob will stand out without sticking out like a sore thumb. Ideally, it'll be done in a length that complements your age and turns back the hands of time.
Lob Haircut and Keratin on Silver Hair at Vasuda Salon by Emmett Henley Seattle
You may think that your hair is gray/silvery enough to pull this look off, but that may not be the case. The thing to keep in mind about this bob is that it needs to be unmistakably silver.
So, you may need to get your hair dyed in a silvery tone before it's cut into a bob. Once that's done, your skilled stylist will go to town creating the bob of your dreams.
With the color and cut complete, you'll feel like a million bucks and thank yourself for taking the leap. Though the lob isn't the most low-maintenance style of all, it's definitely not high-maintenance.
The most you'll have to do in the morning to get your lob looking right is to run a flat iron through a few pieces (for straight lobs) or wrap a few sections of hair around your product-coated fingers (for curly lobs).
If you're concerned about the lob being too much work to keep up, you can go with a choppier overall cut. The choppiness of the style will give it a ton of dimension.
That way, every hair won't need to be in place. Regardless, you will have to get your hair colored every 4 to 8 weeks to keep your silver hair color vibrant and even. Watch this video to see this style come to life.
Low Bun
If a no-fuss style is what you need, try a low bun. A low bun is exactly what it sounds like: a bun situated low on your head. It's got an air of professionalism and maturity many love. It can also be dressed up with a dazzling pair of earrings or dressed down with blue jeans and a casual blouse.
HOW TO: 3 EASY Low Bun Hairstyles 💕 Perfect for Prom, Weddings, Work
To do a low bun, you'll wash, condition, detangle, and moisturize your hair. After that, put some gel or styler around your edges and at the nape of your neck and pull your hair into a low ponytail.
Be careful how tightly you wrap the elastic or ponytail holder around your hair. With your hair secured, wrap any hanging hair around the base of your ponytail to finish the look. You can then add any clips or accessories you want to jazz things up.
Did you know you can make a low bun last several days?
So long as it's not done too tight, you can wrap your hair up in a silk or satin scarf whenever you sleep or nap. When you wake up and take your scarf/bonnet off, you'll see that your hair is still looking great.
On average, you can expect to get a few days to a week of wear out of a low bun.
A low bun is one of those styles you can do yourself at home. If you need a visual demonstration to get it right, watch this video. It'll show you step-by-step how to get three different low buns!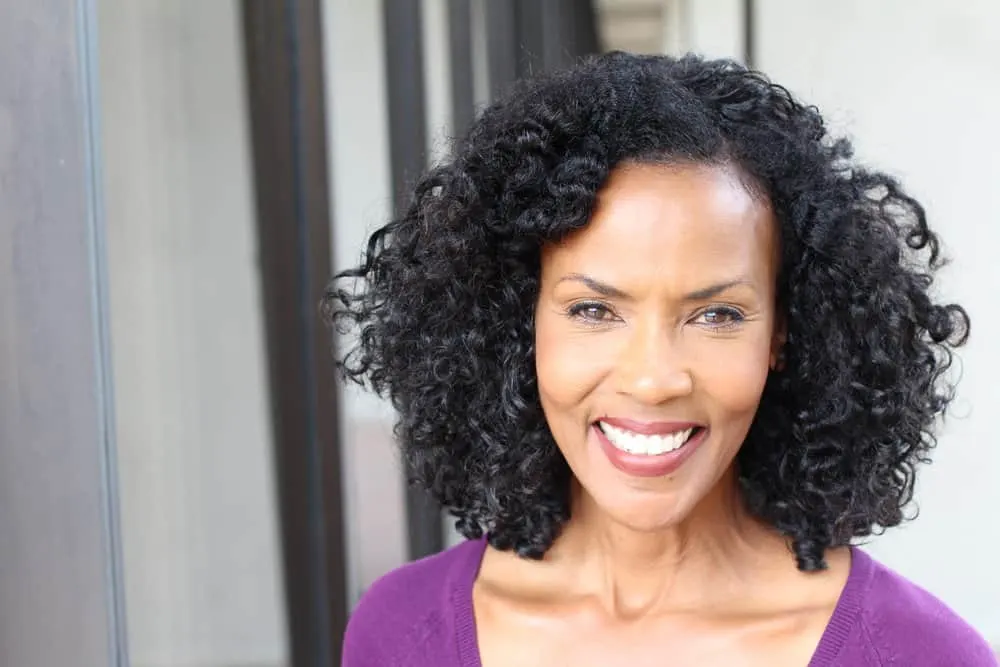 Baby Bang Haircut
Baby bangs have been the subject of a lot of speculation in the hair world. They're simultaneously loved and hated by people all over the world. Take a look at the above image. Do you like them? If you do, you should definitely try them.
They are like regular bangs but with a twist; they are very much shorter.
HOW I TRIM & STYLE MY BETTIE/BABY BANGS AT HOME // tutorial
The good thing about short bangs for women over 70 is that they require next to no daily zhuzhing or maintenance to look great. They are so short that you can roll out of bed and walk right past the mirror, knowing that your bangs are fine.
So, what style should you pair your baby bangs with?
Any hairstyle is fair game. You can pair them with a bob, a lob, long hair, short hair, etc. The list goes on and on. This makes them a fantastic, subtle way to change up a hairstyle you've become bored with.
Cutting baby bangs can be easy or difficult, depending on your unique skill level. Just in case you need a little bit of assistance, here's a video demonstration of how to create baby bangs on natural hair.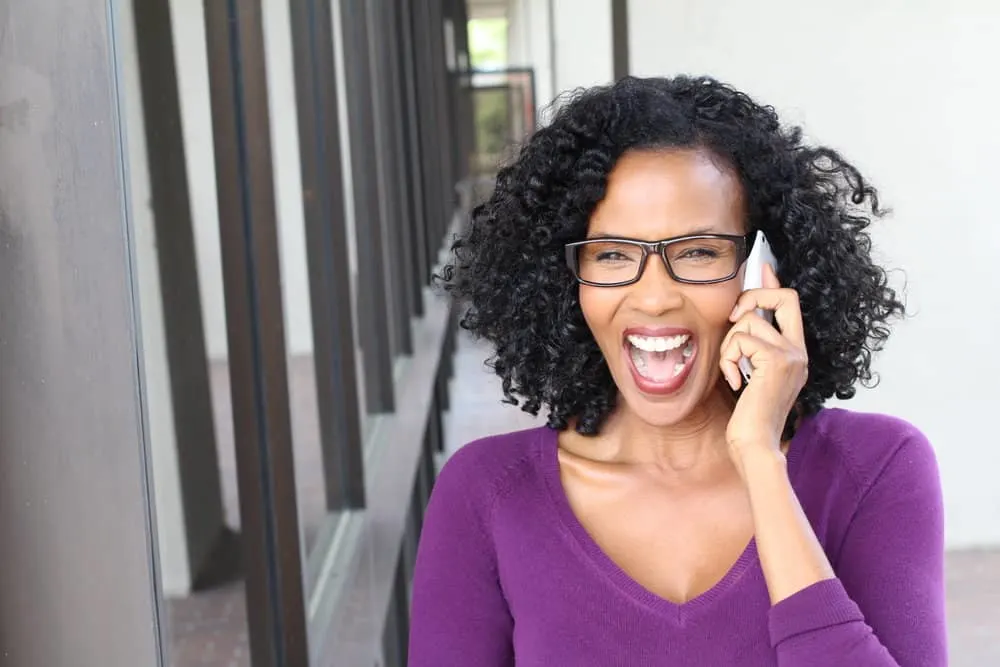 The Shag
The shag haircut is by no means new, but it's extremely popular right now. People of all ages, ethnicities, and personality types are rocking the look, and we couldn't be happier to see it!
The shag is a cut that has long, choppy layers in the back and shorter choppy layers in the front. The look has an animalistic vibe that's somehow wearable.
ANTI AGE HAIRCUT - 70S SHORTER STRAIGHT SHAG WITH CURVED BANGS
The choppiness of this haircut can give you loads of volume, and this is why women with thinning hair routinely opt for the cut. The bangs that accompany the average shag can minimize a large forehead and elongate and slenderize a short or plump face, depending on how the front of the cut is executed.
If you're thinking about getting a shag, we urge you to invest the time and money it takes to get it done professionally. Few at-home DIY shags come out looking good.
A lot more goes into the cut than you might think, so it's best to leave this one to the professionals. Here's a video showing how a talented stylist executed the cut.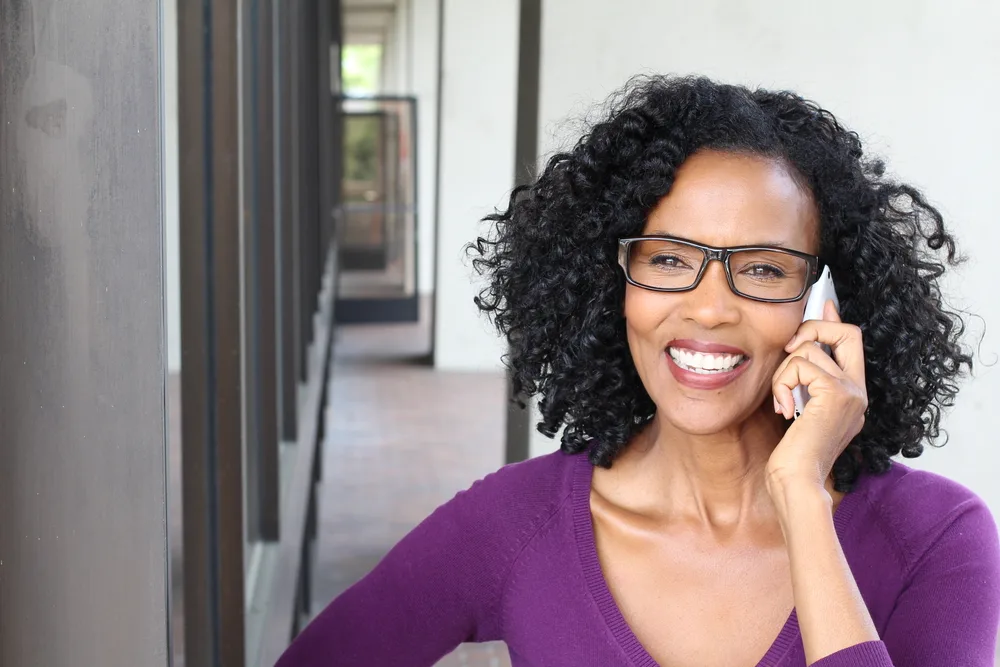 Frequently Asked Questions
Now that you've got some great hairstyle options to consider, it's time to look into some of the most commonly asked questions about hairstyles for women 70 and older. Keep on reading! You just may learn something that can make choosing or styling your hair a bit easier.
What Is a Good Haircut for a 70-Year-Old Woman?
A good haircut for a 70-year-old woman is one that fits her personality and bodily abilities (when it comes to styling and maintaining it). If you personally like a given cut and feel you can maintain it on your own or with the help of a loved one, we say go for it! For the record, just because you're 70 or older doesn't mean that any haircut or style is off-limits to you. Wear your hair in a way that makes you feel confident!
Should You Wear Bangs After 70?
Bangs are a great option for women of advanced age. They are awesome at framing the face and bringing balance to it. The only thing you need to keep in mind with bangs is that you'll have to get them cut over and over as your hair grows out. Those who are able to use hair scissors may find bangs easy to maintain. It takes just a few snips every month or so.
What Are Some Hair Mistakes to Look Out for at Age 70?
Though there are no styles that are strictly off-limits for women aged 70 and older, there are some mistakes that can make you look older. One of the most commonly made mistakes is putting too much styler on your hair. When you do that, it can make your hair look greasy and dirty. Use just a little product at first, and slowly add more as needed.
Another big mistake people make is not tending to hair damage in a timely manner. A huge indicator of hair damage is split ends. They are unsightly but often get ignored. If you do that, the split ends could climb up your hair shaft and cause your hair to break off in random places; this is a no-no for your hair's health and appearance.
So, there you have it–8 hairstyles for women over the age of 70. We hope the hairstyle inspiration and resources in this article help you find and execute your next style. Good luck!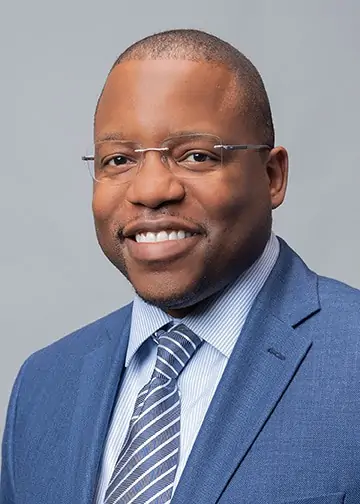 Kenneth Byrd, with a BS in Accounting and Management Information Systems and an MBA from the University of Alabama at Birmingham, has over 15 years of experience and is a recognized authority in hair care. Co-founder of Curl Centric® and Natural Hair Box, Kenneth has dedicated himself to promoting ethical and scientifically-backed hair care practices. Rigorous editorial guidelines, industry recognitions, and features in numerous media outlets evidence his expertise. Kenneth's commitment to transparency, quality, and empowerment has positioned him as a trusted voice in the field, empowering readers to confidently embrace their natural beauty.