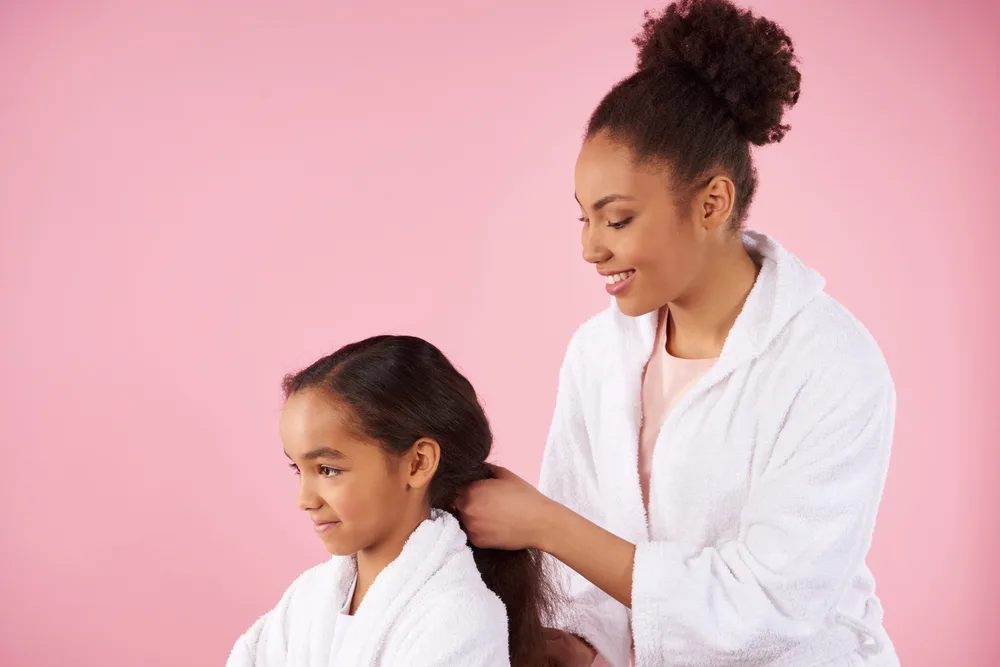 There's something about a head full of rollers that scream old Hollywood glamour. And the soft, full curls they leave you with are always in style.
With the right products, rollers, and techniques, you can get a salon-quality roller set from the comfort of your own home.
And that's precisely why we've put together this convenient guide!
So, what are you waiting for? Read on to learn all the ins and outs of how to use hair rollers to create stunning bouncy curls.
Here's How to Use Hair Rollers
Giving yourself a roller set is a relatively easy and nondamaging way to curl your hair. It can transform straight strands into soft coils and ringlets or give you an entirely new curl pattern.
Easy Hair Rollers Tutorial | Salon Blowout At Home
Ready to learn how to use them? We'll walk you through the steps below.
Wash and Condition Your Hair
You'll want to start your roller set on freshly washed hair, so begin by shampooing and conditioning your hair as usual. While waiting for your conditioner to work its magic, use your fingers or a wide-tooth comb to detangle your strands.
Once your time is up, rinse thoroughly with cool water and towel dry your hair to remove the excess water.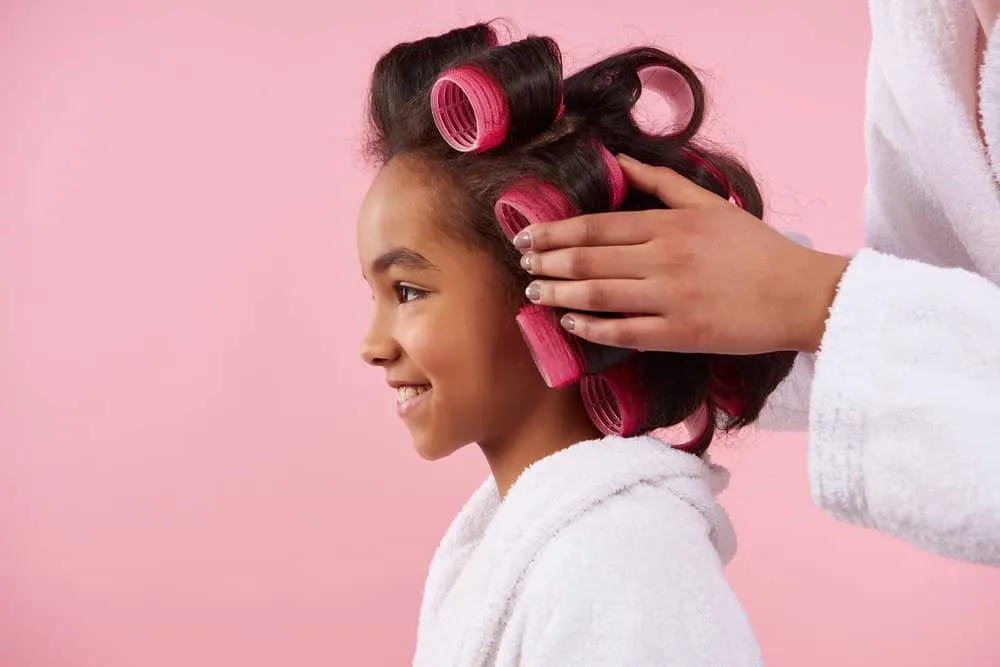 Prep Your Strands
Gently comb through your hair again to ensure there aren't any tangles. Part your hair into four equal sections, and secure three of them with a hair clip. Next, get your rollers ready.
Place them all within arm's length, so the installation process goes smoothly. You should also take this time to determine what types of rollers you want to use.
Depending on your preferences, you can choose from all different types and sizes of rollers. Keep in mind that big rollers create large soft curls, while small rollers leave you with tight, bouncy ringlets.
Before you start working, double-check and ensure that you have enough rollers to cover your entire head. That way, you don't run out and get stuck with an unfinished 'do.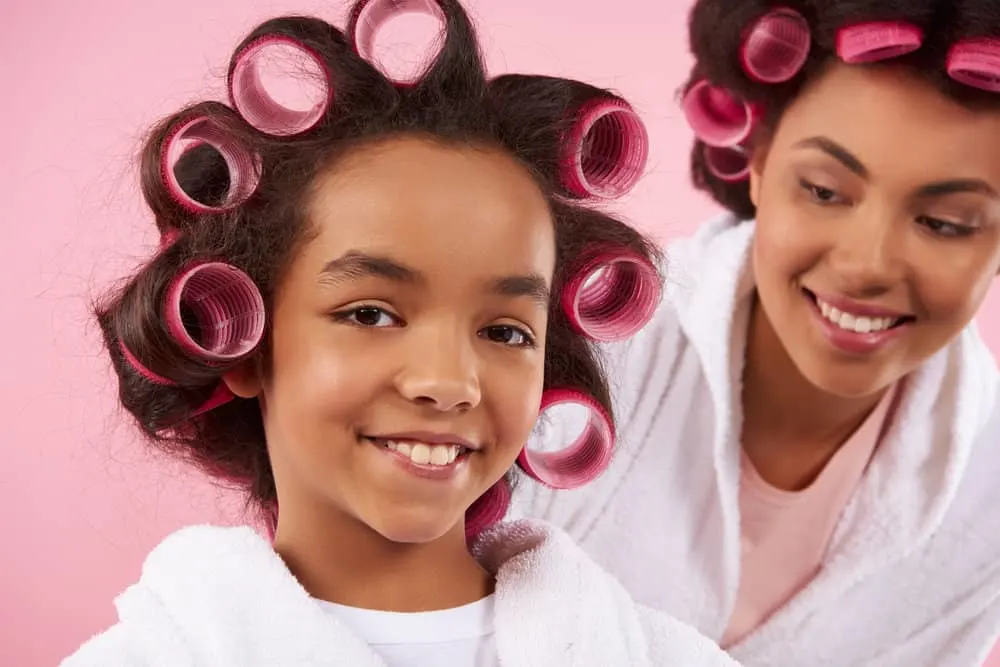 Put Your Rollers In
Starting with the loose section, use the pointed end of a rattail comb to separate a thin section of hair. Try to keep the section of hair roughly the same size as your roller.
So, if you're using a one-inch roller, the section should be an inch wide. Just avoid making your sections too large, or they'll leave you with frizzy, poorly defined-results.
Apply a small amount of mousse, leave-in, or setting lotion to the section of hair and comb it through to ensure it's evenly distributed. Grasp the ends of the section and place them on the outside of your roller.
Slowly wind your hair around the roller until you reach your scalp.
Then, use a clamp or bobby pin (or the attached elastic) to secure the roller in place. Move on to the next section and repeat the same process.
Keep making your way through the rest of your hair until you've finished installing your rollers. Be careful not to miss any strands, or your hair won't look polished in the end.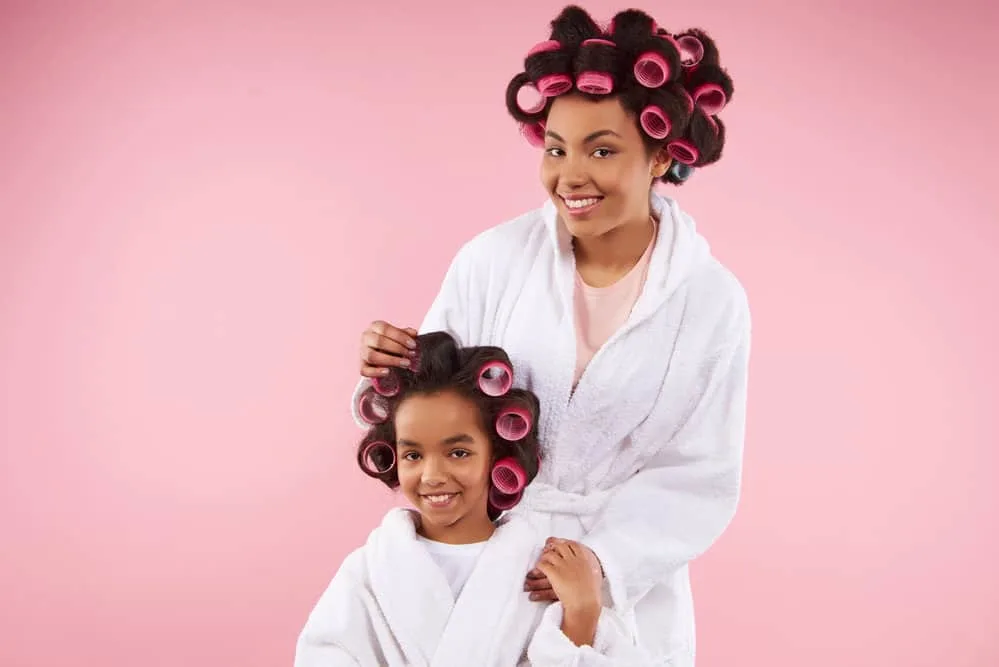 Dry Your Hair
Once you finish installing your rollers, the only thing left to do is wait for your hair to dry. You can either let it air dry or speed things up with a blow dryer.
Either way, make sure that your hair is 100% dry when you take out your rollers. Even the slightest amount of moisture will ruin your definition and increase frizz.
Take Down Your Hair
Now that your hair is dry, it's time to remove your rollers. To start, pick a roller and unfasten it. Grab the roller on each side and carefully unroll it to release your hair.
Set the roller to the side, and keep removing rollers until you've finished your hair.
Spread a little shine serum or oil onto your fingertips, and carefully break apart your curls. The more you disturb them, the more definition you'll lose, so be careful not to overwork your hair. Once you're satisfied with the finished style, you can lock it in place with a light mist of hairspray.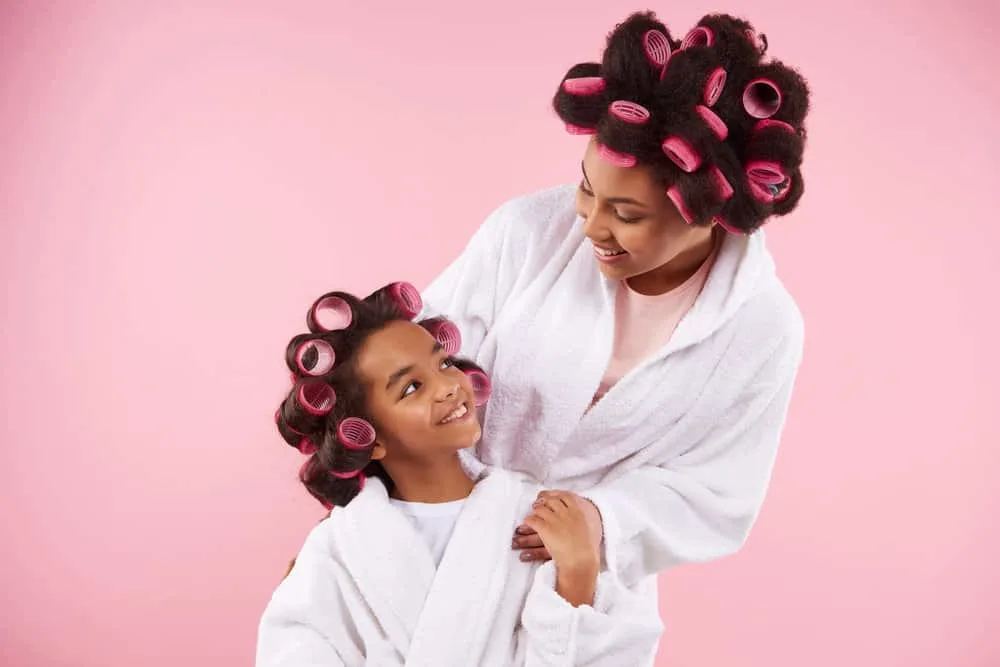 Do Rollers Damage Hair?
There is some confusion about whether or not rollers damage your hair. The good news is that rollers are a relatively safe way to style your strands. In fact, rollers make an excellent alternative to damaging hot tools like flat irons and curling wands.
Even hot rollers are relatively safe as long as you use them properly. While rollers aren't necessarily damaging, they do come with some risk.
You'll have to be careful not too tightly.
Otherwise, you may cause breakage or tension-related hair loss. So, make sure you detangle your hair thoroughly before installing your rollers.
Don't tug at your hair or pull it too roughly. When you finish your roller set, they should be firmly in place but not so tight that they're uncomfortable.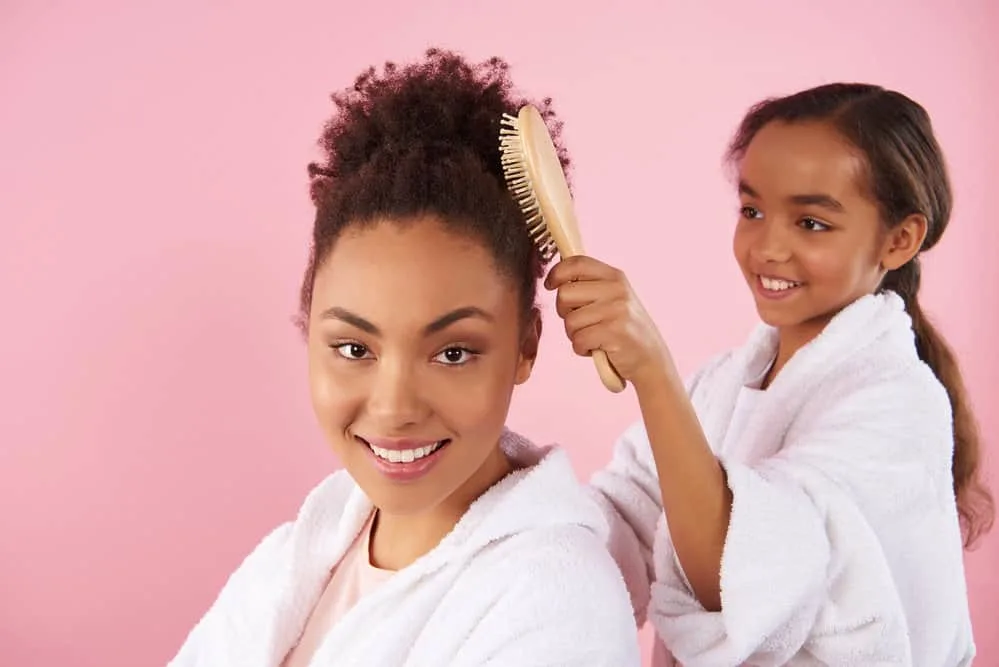 How Often Should You Use Rollers on Your Hair?
Even though rollers are gentler than some other styling methods, you'll have to be careful not to overdo it. Using rollers on a daily basis increases your chances of damaging your strands due to repeated tension and manipulation.
Avoid using hair rollers more than two or three times a week.
And if you want to maintain your curls overnight, try pineappling or pin-curling your hair. Then, wrap your locks with a silk or satin scarf to keep everything in place.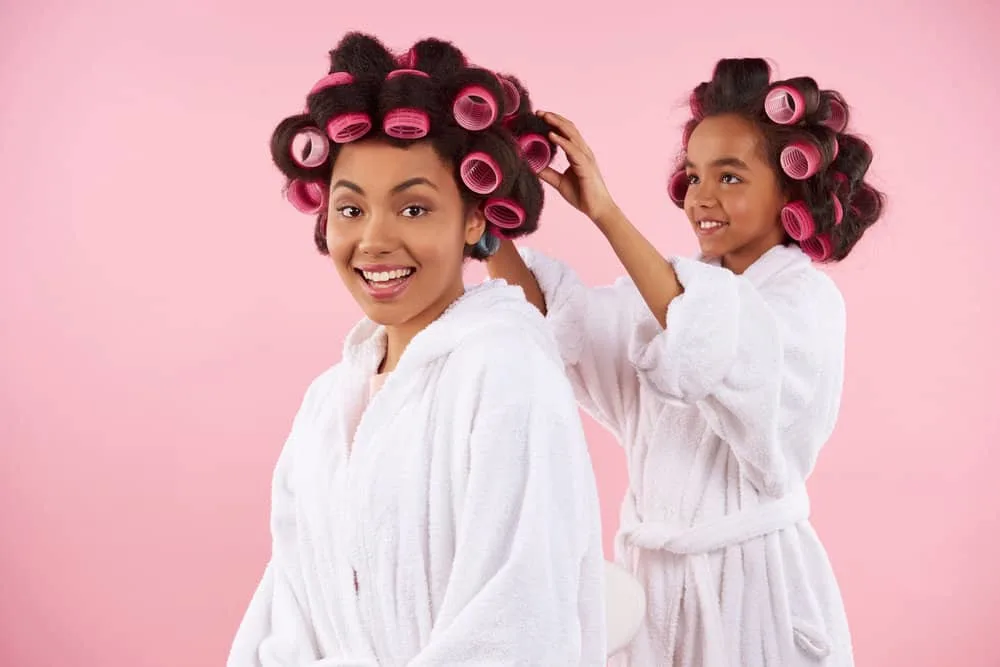 Can You Use Rollers on Dry Hair?
Although using rollers on wet hair will give you better curls, you can also use them on dry strands. A roller set on dry hair will leave you with voluminous, subtle curls.
They'll add a ton of body to your hairdo, and create a soft, modern look. However, not all rollers are well-suited for dry hair.
So, if you plan on using rollers on dry hair, pay attention to the type of rollers you use.
While you can use any type of roller on dry hair, hot rollers will give you the best-looking results. Regardless of which type of roller you choose, your strands may need a little help.
Dry hair doesn't hold its shape well, so before wrapping your hair around the roller, spritz each section with a lightweight holding spray. As the spray dries, your hair will take on the shape of the roller.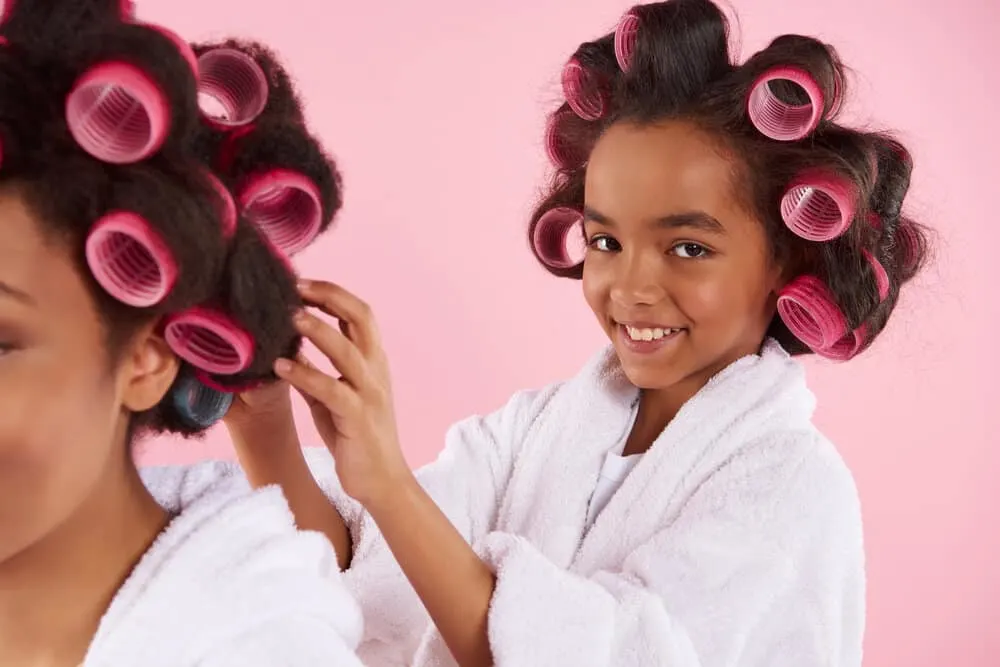 Do You Brush Hair After Rollers?
One question that comes up frequently is whether or not you should brush your hair after taking your rollers out. The good news is that it's entirely up to you!
Brushing through your curls is a great way to soften them and get rid of any stiffness. It'll also help loosen your defined curls and give you a more relaxed, lived-in look.
It can make your hairstyle look more modern and give your locks a little more volume. However, if you're after definition and juicy curls, don't brush through them.
Instead, gently rake a wide-tooth comb or your fingers through your locks. That way, you can break up the tighter curls without destroying them completely.
Using hair rollers is a relatively straightforward process that's easy to get the hang of. And the good news is that there's no one right way to style your hair with rollers.
Try styling your hair with different size rollers or alternating the direction in which you wrap your hair. You can even mix things up and use a variety of rollers at once.
Either way, we hope the information we've gone over today helps you do just that!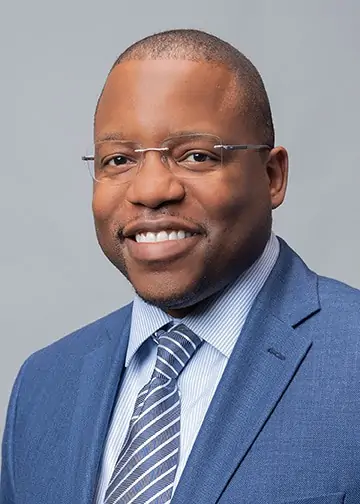 Kenneth Byrd, with a BS in Accounting and Management Information Systems and an MBA from the University of Alabama at Birmingham, has over 15 years of experience and is a recognized authority in hair care. Co-founder of Curl Centric® and Natural Hair Box, Kenneth has dedicated himself to promoting ethical and scientifically-backed hair care practices. Rigorous editorial guidelines, industry recognitions, and features in numerous media outlets evidence his expertise. Kenneth's commitment to transparency, quality, and empowerment has positioned him as a trusted voice in the field, empowering readers to confidently embrace their natural beauty.