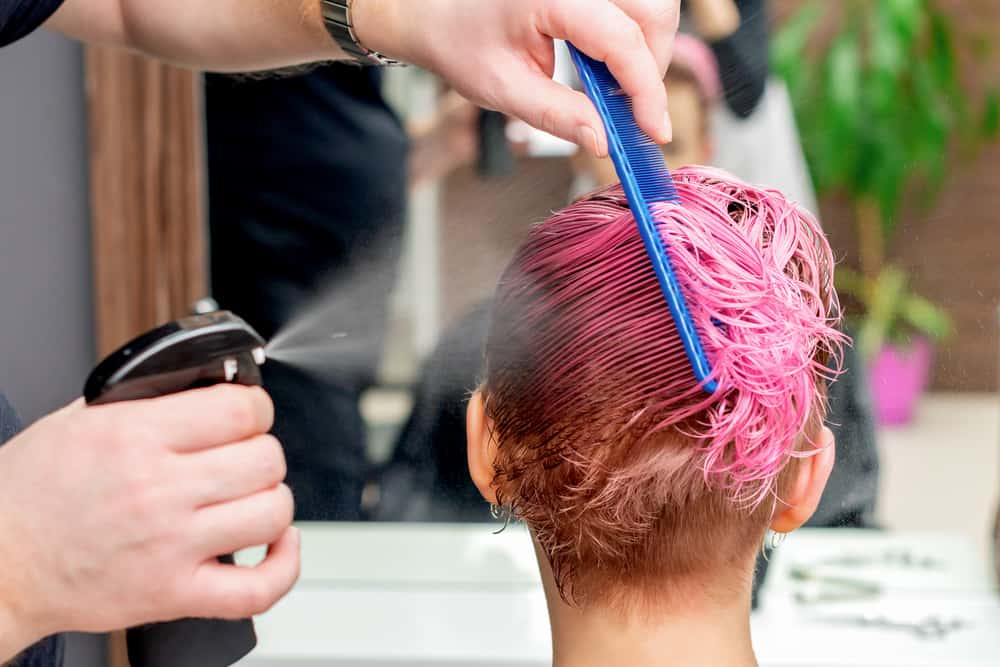 MasterCuts is a chain of salons known for its low prices and relaxed environment. People all over depend on the brand for a professional cut at their convenience.
If you have questions about MasterCuts and what they offer, you are in the right place!
This article will tell you everything you need to know about MasterCuts so you can decide if it's the right salon to meet your beauty and grooming needs.
When Was MasterCuts Founded?
MasterCuts was founded in 1985 by the multi-billion dollar Regis Corporation. Regis Corporation is one of the world's most prominent hair and nail salon chains.
They created the line to meet the needs of customers who were looking for a casual, inexpensive way to get their hair serviced. There are currently 277 MasterCuts salons spread across 44 states.
MasterCuts sets itself apart by emphasizing excellent service in a family-friendly, comfortable atmosphere. They are open seven days a week, from morning to evening, so you can get your hair done on your time.
The stylists are trained in various hairstyles, from vintage-inspired 'dos to cutting-edge trends.
When Does Mastercuts Open and Close?
MasterCuts's hours of operation vary from salon to salon. Some locations open later, while others may open or close earlier. Here are the typical hours of operations for MasterCuts salons:
Monday – 10:00 am to 9:00 pm.
Tuesday – 10:00 am to 9:00 pm.
Wednesday – 10:00 am to 9:00 pm.
Thursday – 10:00 am to 9:00 pm.
Friday – 10:00 am to 9:00 pm.
Saturday – 10:00 am to 9:00 pm.
Sunday – 12:00 pm to 6:00 pm.
Is MasterCuts Closed on Holidays?
The stylists at MasterCuts want you to look fantastic during holiday celebrations. And that's why you'll find that most salons are open on the days leading up to and after major holidays.
Some locations may have reduced hours during semi-holidays like Christmas Eve and New Year's Eve. So, we recommend checking with your specific salon to confirm their holiday hours.
Here are the major holidays that most MasterCuts salons observe:
Christmas Day
Thanksgiving Day
Easter Sunday
New Year's Day
What Are MasterCuts Prices?
Each MasterCuts salon sets its own prices, which means you may pay more or less depending on your location. Additionally, people with extremely thick or lengthy hair might end up paying a premium.
If you want to get an idea of the costs, here is a range of prices that reflects the low and high end of MasterCuts prices.
Adult Haircut: $15.95 to $16
Haircut and shampoo: $18.95 to $19
Haircut, shampoo, and basic style: $22.95 to $23
Haircut, shampoo, and full style: $24.95 to $25
Kid's haircut: $12.95 to $13
Kid's haircut and shampoo: $15.95 to $16
All over hair color: $44.95 to $49
Special color techniques: $44.95 to $49
Mini highlights (1-5 foils): $29.95 to $30
Partial highlights (6-15 foils): $39.95 to $40
Full highlights (16+ foils): $49.95 to $50
Perm: $49 to $50
Relaxer: $49 to $50
Texturizer: $49 to $50
Deep conditioning treatment: $9.95 to $10
Waxing: $9.95 to $10
How Much is the MasterCuts Senior Discount?
MasterCuts offers a senior discount of 20% on all salon services and hair care or styling products. You will have to be over 60 years old and get a senior discount card to qualify for the price reduction. Luckily, both the card and the discount are available at all MasterCuts locations. If you have more questions, reach out to your local salon.
How Much is The MasterCuts Kids Discount?
All MasterCuts salons have discounted services for children under the age of 12. Kids get a savings of around $3 on haircuts and shampoos. Depending on your salon, the maximum age may be lower or higher, so contact your preferred location to determine their requirements.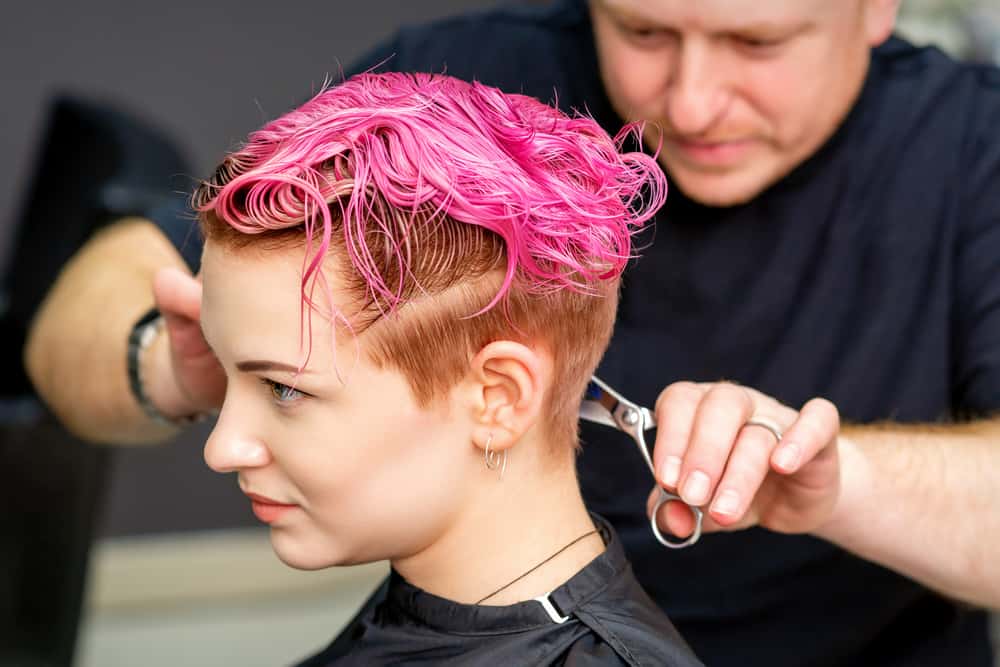 What Services Does MasterCuts Provide?
Here is a comprehensive list of the hair-related services offered across all MasterCuts salons. We've broken the services down by type to make finding what you're looking for as easy as possible. Let's get started!
Haircut Services
MasterCuts salons offer quality haircuts for men, women, and children. Here are the haircut options offered at most MasterCuts salons and a brief description of each one.
Adult haircut -If you're just looking for a quick, no-frills haircut, this is the option for you.
Adult haircut and shampoo -This package is comprised of a haircut and shampoo treatment with a selection of professional products.
Adult haircut, shampoo, and basic style -This package includes a haircut and shampoo. After your stylist cuts your hair, you'll receive a simple style completed with a brush and blow dryer.
Adult haircut, shampoo, and full style -The cut, shampoo, and full style is MasterCuts's most comprehensive package. It includes a haircut, shampoo, and hot tool styling.
Kids' haircut -This discounted haircut is for children 12 and younger. The minimum age may vary depending on the location.
Kids' haircut and shampoo -This package comes with a kid's haircut and shampoo. Like the kid's haircut, this service is typically for guests 12 and under, although the minimum age may vary by location.
Bang and beard trims -The stylists at MasterCuts will trim your beard or bangs for a quick touch-up in between appointments.
Styling Services
In addition to haircuts, MasterCuts stylists are excellent at creating beautiful hairstyles. The prices may differ depending on the length of your hair and the complexity of the style.
Styling options include:
Blow out -This styling service comes with an invigorating shampoo, followed by a smoothing blowout. The stylist will use a brush and blowdryer to create smooth, straightened strands with plenty of bounce and volume.
Formal style -If you're getting ready for an event or just want to dress up for a night out, the stylists at MasterCuts can create a selection of formal 'dos. Formal styles include chignons, updos, French twists, and more.
Chemical Services
The chemical services offered at MasterCuts may vary based on the specific salon you visit. Here are the chemical services provided at many MasterCuts salons.
Perms – A perm, or permanent, is a chemical process that breaks down the chemical bonds in your hair. Your hair is then curled around rollers in various sizes to give you long-lasting waves or ringlets.
Relaxers – A chemical relaxer smooths and straightens curly strands. It is a permanent treatment that cuts down on texture and frizz and is perfect for anyone who prefers to wear their kinky coils in a straightened state.
Texturizers – A texturizing treatment is basically a weaker version of a relaxer that's not left on for as long. It uses chemicals to soften and restructure your natural curl pattern permanently. It's designed specifically for curly strands and is excellent at reducing frizz.
Deep Conditioning Services
If you're getting a harsh chemical or straightening treatment, you might want to show your strands some TLC by adding a deep conditioning treatment to your service.
Here are the different deep conditioning treatments offered at MasterCuts.
Basic conditioning treatment – This standard deep conditioning treatment adds intense moisture and strength to your hair.
Specialty conditioning treatment – Your stylist will give you a one-on-one consultation and design a customized deep conditioning treatment to best meet your hair's needs. Your stylist will formulate the treatment to moisturize, smooth, or strengthen compromised tresses.
Malibu treatment – If your hair needs a complete reset, the Malibu treatment is the most thorough treatment available at MasterCuts. The first step of this two-stage conditioning treatment cleanses your hair of product buildup and toxins. The second stage is an intensive repairing treatment that will leave your strands stronger, shinier, and more hydrated.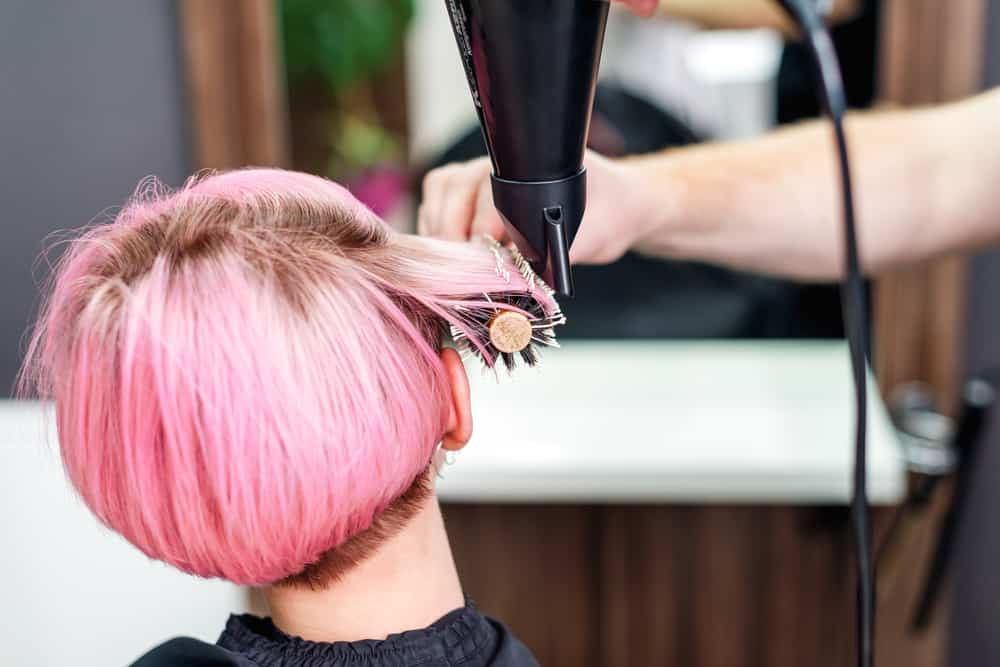 Color Services
Below, you'll find a list of the various hair color services available at MasterCuts salons. Just keep in mind that your local MasterCuts salon may not offer all of these services – call first to be sure.
Gray blending – This coloring technique gently blends grays into your natural hair color. It's an excellent way to transition to silvery locks or cover your grays more naturally.
All over color – If you're looking for a significant change and want to color your entire head, this service is for you. There are a couple of different dye types to choose from, which we'll go over below.

Permanent hair dye: Permanent dyes penetrate your hair shaft and deposit color on the inside of your strands for long-lasting color. Permanent hair dye provides fade-resistant results that are perfect for anyone who wants to darken or lighten their locks.
Semi-permanent hair dye: If you're looking for a more temporary coloring solution or are worried about your hair's health, semi-permanent color is for you. It's a gentler way to color without sacrificing vibrant hues.

Specialty hair color techniques – The stylists at MasterCuts are up to date on trends in hair color. When you get to the salon, you can pick from a wide variety of cutting-edge coloring techniques like ombre, balayage, color blocking, color melting, multidimensional color, and much more!
Highlights – MasterCuts stylists are capable of performing a number of different highlighting techniques. We'll walk you through them now.

Partial highlights: This service includes a total of six to fifteen foils that are placed strategically around your head. It adds face-framing pieces and multi-dimensional color through the placement of highlights and lowlights. Your stylist will finish things up with a shampoo, conditioning treatment, and basic blowdry style.
Full highlights: This full-service highlighting technique includes 16 or more foils. It creates a full head of highlights and lowlights. Your stylist will wrap things up with a shampoo, conditioner, and simple blowdry.
Cap highlights: In order to get the look, your stylist will place a plastic cap over your head. Thin sections of hair are pulled through tiny holes in the cap and lightened. This technique creates a subtle, natural-looking style. After the coloring process, your stylist will shampoo, condition, and blowdry your locks.
Mini highlights: This service creates subtle, face-framing pieces and is the perfect introduction to highlights. Your stylist will use one to five foils to create a soft, face brightening effect. Your hair is shampooed, conditioned, and given a basic blowdry as a finishing touch.
Waxing Services
MasterCuts salons provide hair removal through the use of hot wax. Typically, MasterCuts provides the following:
Eyebrow wax – An eyebrow wax removes unwanted hair from your brows and can give you the shape you always wanted. Additionally, eyebrow waxing creates a smooth base for your makeup.
Facial waxing – Through MasterCuts's facial waxing services, you can get rid of unwanted hairs on your chin and lip line.
More About MasterCuts's Hair Dye Services
MasterCuts stylists can perform a range of hair coloring techniques. Your stylist will speak with you beforehand to determine the health and condition of your hair.
They will combine that with your skin tone and undertones to help you decide on the perfect color to make your hair pop. The stylists are also familiar with a variety of different coloring techniques.
Bring a picture or two to your appointment if you have your heart set on a particular style. By giving your stylist a clear image of what you want, you will be able to cut out any confusion.
After your color, your stylist may recommend you purchase a repairing deep conditioning treatment to help restore moisture to your hair and cut down on the chances of color-related damage.
Does MasterCuts Do Fades?
MasterCuts stylists are kept current on a variety of trendy cuts. Most will be able to do a fade without any problem whatsoever. If you want to customize your style, try to bring a picture or two to your hair cutting appointment. That way, the stylist can see a clear picture of what you're looking for and tailor the cut to your tastes.
Which Methods of Payment Does Mastercuts Accept?
MasterCuts salons usually take cash, credit, and debit as payment methods. As a franchise salon, not all MasterCuts locations share the exact requirements.
Contact your local salon if you want to confirm the payment methods they accept or bring an alternate form of payment with you to your appointment.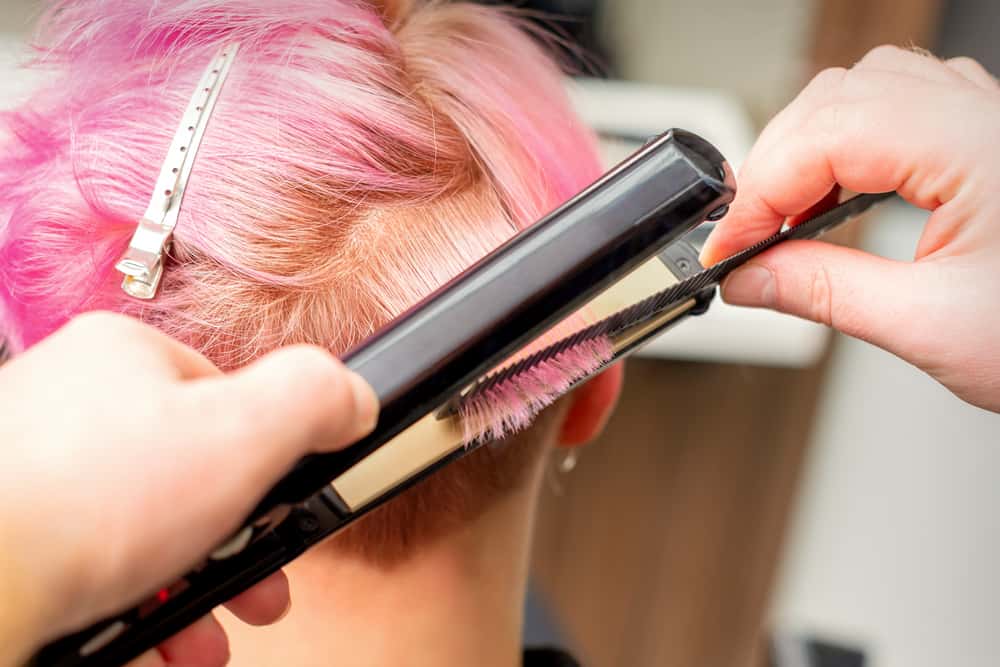 Does MasterCuts take Apple Pay?
Some MasterCuts locations accept digital payments via Apple Pay. However, this isn't the case at every salon. If you aren't sure, ask your nearest location if they accept Apple Pay or bring a backup form of payment.
Can You Make an Appointment at MasterCuts?
You can book your appointment over the phone. Simply pull up the MasterCuts website and use their convenient salon locator tool. It will provide you with a list of your nearest MasterCuts salons and their contact information.
Then, call your preferred location and set up your appointment. Unfortunately, online check-in is not available yet.
Does MasterCuts Take Walk-Ins?
Although appointments are available, you can walk into any MasterCuts salon. After you walk in, speak with the person at the front desk. They'll inform you of your wait time and walk you back to your stylist once they're free. MasterCuts prioritizes appointments over walk-ins, so choosing to walk in may affect your wait time.
Does MasterCuts Have A Mobile App?
At the moment, MasterCuts does not have a mobile app available. As more salons adopt mobile app technology, this may change in the future. In the meantime, you can schedule appointments and see a list of available services on their website.
What Products Do They Use at Mastercuts?
MasterCuts salons have professional shampoos, conditioners, and styling products available to clients. Most of these products can be purchased through the salon to keep your new do' looking great long after you leave the salon.
The products used vary depending on the locations, but here are some of the brands you're most likely to find at your local MasterCuts.
Sexy Hair
Total Results
Paul Mitchell
Redken
CHI
Kenra
Design Essentials
Biolage
American Crew
Joico
MIZANI
Designline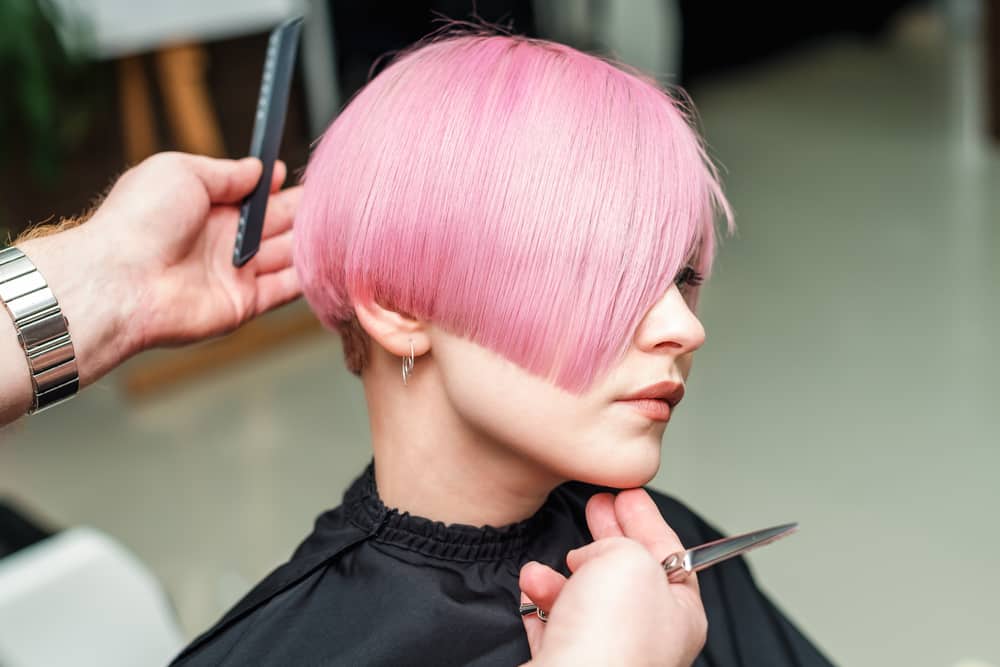 What Charities Does Mastercuts Support?
Regis Corporation, the parent company behind MasterCuts, has shown its commitment to community values by contributing to an array of philanthropic and nonprofit organizations. Here are some of the charities they have chosen to support.
Clip for the Cure
Clip for the Cure is a salon program that collects monetary donations to support individuals fighting against breast cancer. Through a combination of raffles and customer donations, Regis Corporation was able to donate over $5 million through Clip for the Cure.
Here is a list of the organizations Clips for the Cure has supported.
National Breast Cancer Coalition Fund
Susan G. Komen
The University of Minnesota
Mayo Clinic
Susan G. Komen Twin Cities Race for the Cure
Regis Corporation is one of the most sizeable contributors to the Susan G. Komen Twin Cities Race for the Cure.
The race is an educational and fundraising event that brings breast cancer survivors and their loved ones together to celebrate their victory over the illness. Participants can show their support for the fight against cancer by registering to participate in the race.
Wigs 4 Kids
Not to be confused with Wigs for Kids, Wigs 4 Kids is a nonprofit organization that provides wigs to children who live in Michigan and suffer from conditions that cause hair loss.
A wig can help give some sense of normalcy to the children's lives and boost their confidence significantly. Recently, Regis Corporation gave a sizeable donation of cut hair that allowed the organization to provide hairpieces to needy children.
Some of the children helped by Wigs 4 Kids suffer from ailments like:
Cancer
Alopecia
Autoimmune disease
Thyroid disorders
Good360
Good360 is an organization that helps transform the lives of families, communities, and individuals in need. They deliver various essential goods that help return a sense of hope and dignity to those impacted by disaster.
So far, they have distributed over $7 billion in product donations. Regis Corporation has partnered with Good360 to donate thousands of hair products and personal care products to those who need them most.
Can You Donate Your Hair At MasterCuts?
Although they do not have an official hair donation program, you can get your hair cut for a donation at MasterCuts. Reach out to your local salon and tell them you plan to donate your locks.
They may or may not offer you a discounted price, but they will definitely do the cutting. Regardless of which organization you choose to donate to, check their requirements before cutting your hair. Many have length restrictions or limits pertaining to the type of hair they will accept.
Can MasterCuts Cut Black People's Hair?
MasterCuts stylists are trained and qualified to work on a wide variety of different hair textures. That said, whether or not a MasterCuts salon can cut Black hair depends on who is working there.
As a franchise, each salon has a unique set of strengths and weaknesses. In forums that focus on Black women's hair, people stress the need to flat iron your hair before getting it cut at MasterCuts.
They say the stylists aren't entirely familiar with cutting kinky and curly textures and that heading to the salon with straightened strands reduces the chances of things going wrong during a cut.
Others have had good experiences and state their stylist clearly had experience working with afro-textured strands. If you can, call ahead of time and ask if they have a stylist available who has experience working on Black hair.
You can also check the reviews for your location and get an idea of the racial makeup of their client base.
The more diversity you see, the more likely it is that the salon can provide your textured hair with what it needs. Doing your research beforehand can help you rest assured knowing your mane is in good hands.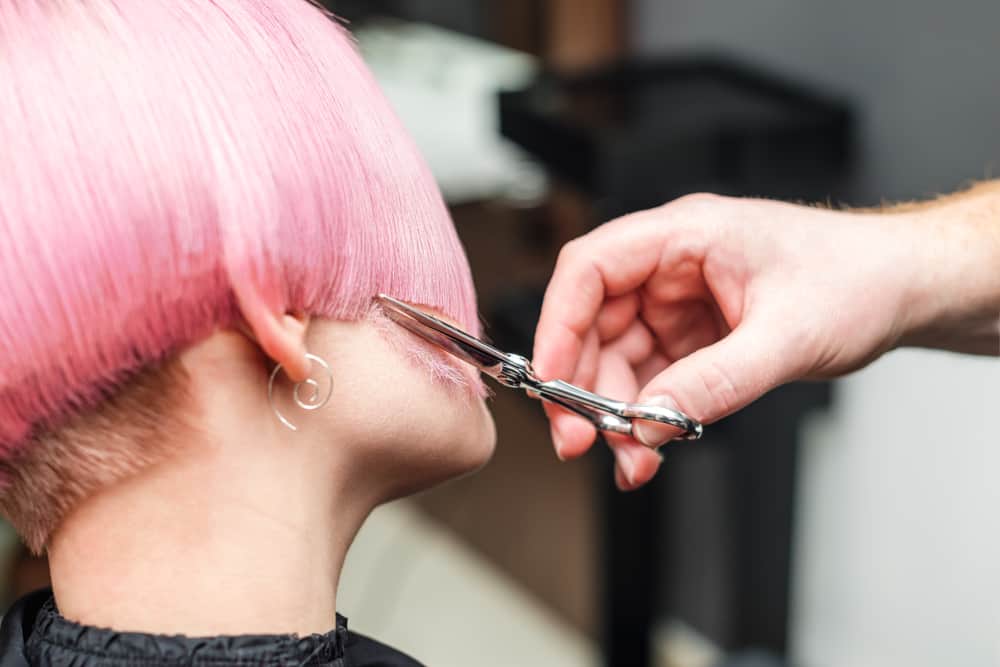 Should You Tip at MasterCuts?
Like most other salons, tipping is strongly encouraged at MasterCuts, but it is by no means mandatory. Still, tipping your stylist not only flatters them, but it inspires them to continue doing their absolute best whenever you come in.
Generally, you should tip around 15% to 25% of your total.
What Do Customer Reviews Say About MasterCuts?
One of the first steps involved in learning about a new salon is to check out what customers are saying online. With so many different reviews to dig through, we thought we would save you the hard work of chasing them all down.
Here is an overview of what actual customers say about their visits to MasterCuts.
The Good
The reviews for the various MasterCuts salons are primarily favorable. Happy customers say that the experience reminded them of a trip to the spa.
They received excellent customer service, and the stylists were professional and fully capable. Another thing clients love is the affordable pricing and extensive selection of services available.
The stylists at MasterCuts are well-versed in many different hair coloring techniques, and the majority of their clients get stunning color results.
The one-on-one consultations with their stylists helped point them in the right direction, and their color results exceeded expectations.
The Not-So-Good
Although most people who visit MasterCuts leave satisfied, others are not so happy with their experiences. They say that some stylists are much better than others, making it challenging to know what you'll get.
Some customers ended up paying much more than they intended, and others dealt with lengthy wait times and unprofessional service. Also, since the services are charged a la carte, they can add up quickly.
As a franchise, MasterCuts salons have different owners. That means a negative or positive experience at one salon doesn't necessarily reflect what your experience will be like at a different location.
If you want to find the reviews for your local salon, search for that specific location. That way, you'll be able to see what people in your community are saying and make a more informed choice.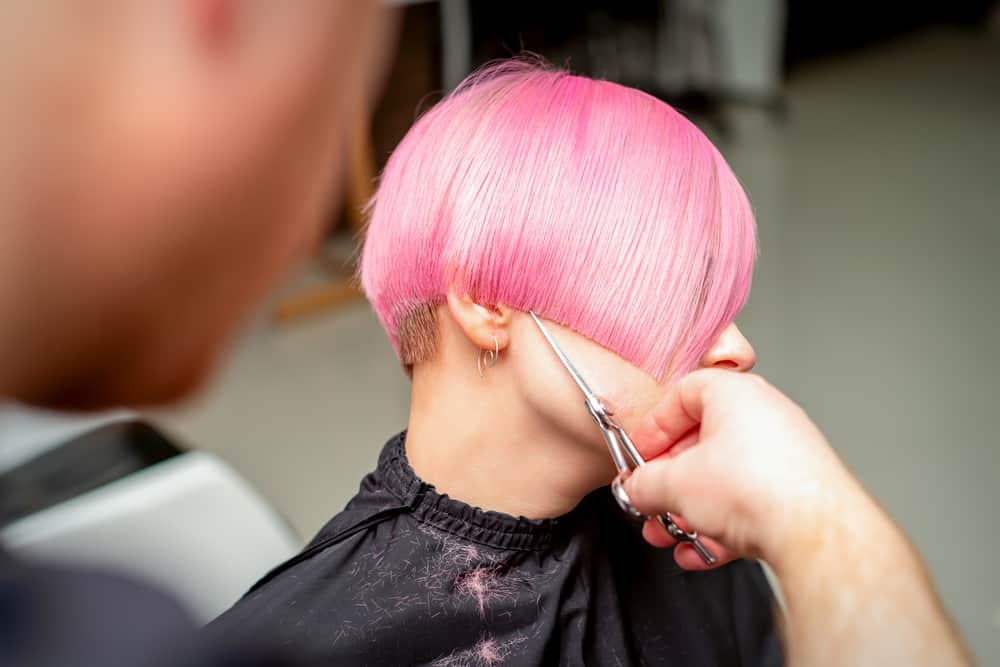 Is MasterCuts Suitable for Kids?
Between the reduced kid's prices and patient staff, MasterCuts is excellent for children. The salon has a family-friendly atmosphere that will help your little ones feel safe and pampered. Their stylists are knowledgeable in kid-friendly cuts and can give them a classic or edgy style that leaves both parents and children satisfied.
Whether you're looking for a quick trim between appointments or a full-service makeover, MasterCuts has you covered.
Although the details may vary depending on your location, all MasterCuts salons are unified by their commitment to providing professional hair services at a fraction of the price of typical salons.
If you decide to give MasterCuts a try, chances are you won't be disappointed, but we urge you to discuss your hairstyle desires early in your appointment.
That way, both you and your stylist know what to expect, and there won't be any unpleasant surprises when it is time to pay. Good luck!