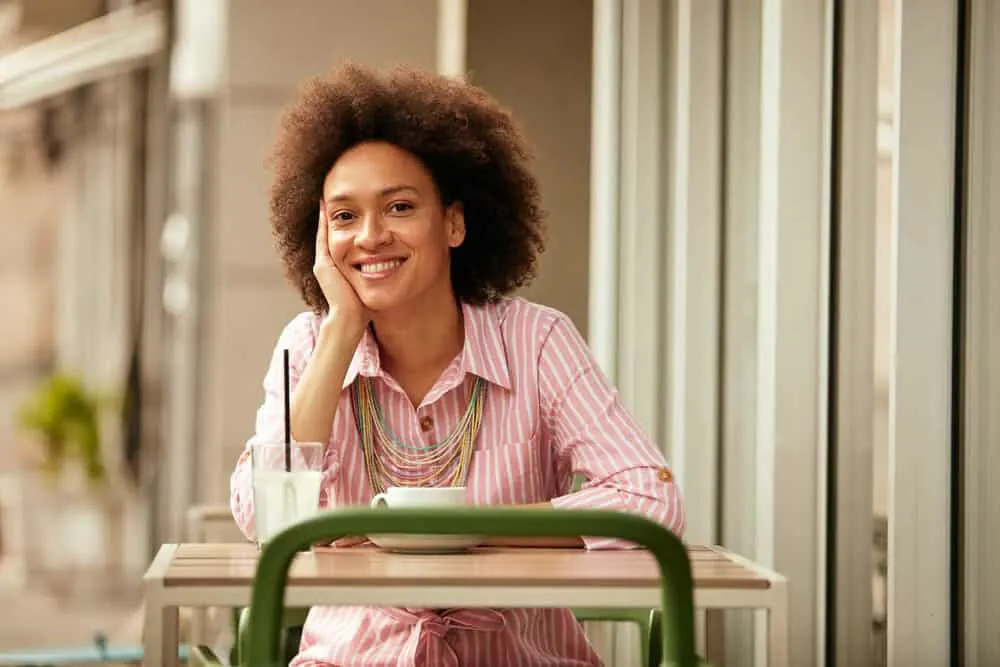 Are you a rebel looking for your next bold, attention-grabbing hair color? Or maybe you're tired of natural hues and want to try something new and fun.
Before you choose your next unnatural hair color, we urge you to consider your skin tone – it can drastically affect whether your new hair hue complements or ruins your overall look. In this article, we'll go over the top 11 best unnatural colors for anyone with cool skin tones.
What Is a Cool Skin Tone?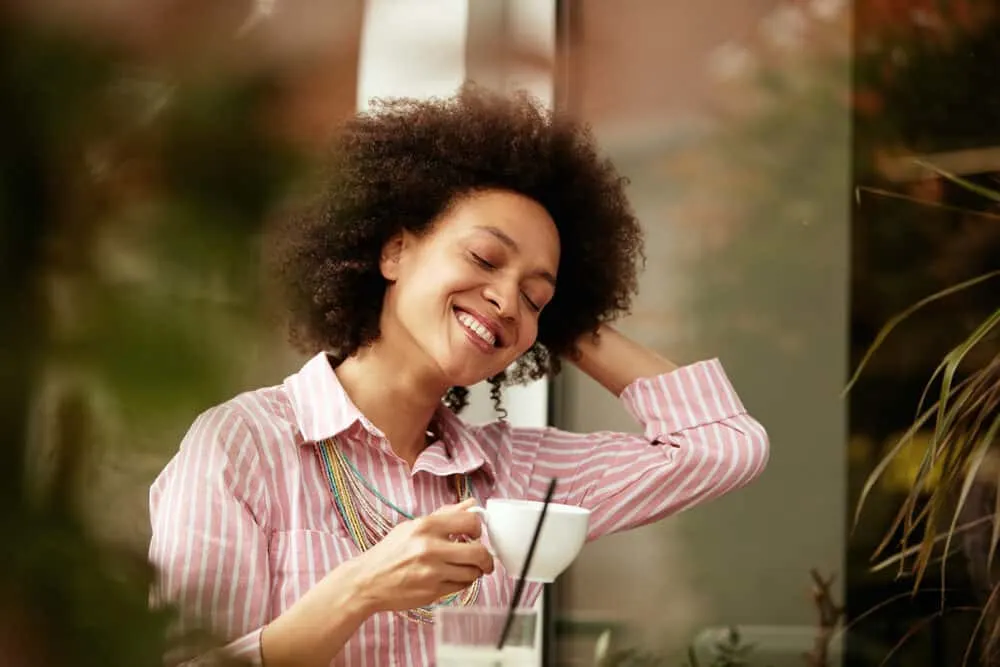 Before we dive into which unnatural hair colors work best for cool complexions, we'd like to first make sure you know what cool skin is. Finding out which skin tone you have will enable you to choose the clothing, hair color, and makeup that'll make your features look their best.
Skin undertones are broken up into three major categories:
While your complexion might be light or dark, your undertones are subtle nuances in the color that round out your overall skin tone. Warm undertones are generally peach, orange, gold, or yellow.
If you have a neutral skin tone, your skin has warm and cool undertones.
In light skin, cool undertones may look pink or blue. They are more likely to appear purple or red on dark or medium skin. Although cool tones are usually associated with pale skin, any complexion can have cool undertones.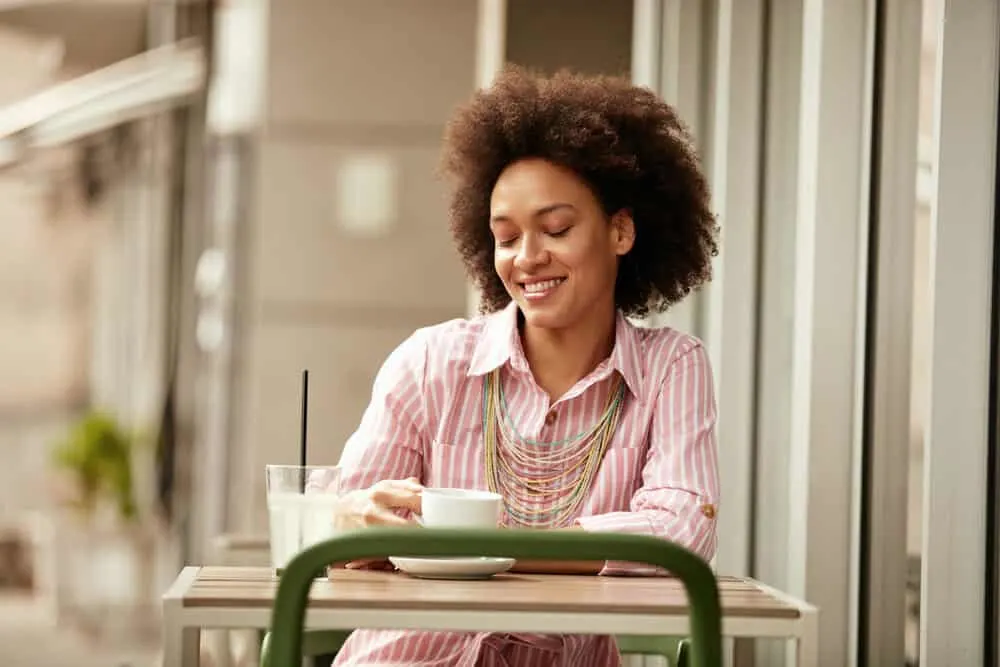 How To Tell Out If You Have a Cool Skin Tone
Let's take things a step further – here are a few methods you can use to determine whether you have a cool skin tone.
For the most accurate view of your skin, make sure you're in bright, natural light. Artificial lights can change how your skin tone looks and throw off your results.
Look at the color of your veins – One of the easiest methods of determining your skin's undertones is to look at the veins on the inside of your wrist. If they appear blue or purple, you have a cool skin tone. If your veins are green, you have a warm skin tone. With neutral undertones, your veins may appear colorless or match the color of your skin.
Try on some jewelry – Another easy way to gauge your skin tone is to try on one silver piece and one gold piece of jewelry and see how each one looks. Silver tends to look best on cool skin tones, while gold makes warmer undertones glow. If both look equally good, you likely have a neutral undertone.
Think about the clothes you wear – If you're still unsure whether your skin is cool or not, try on some clothes from your wardrobe. If earth tones tend to look best on you, you probably have warm undertones. If blues, purples, greens, and other jewel tones make your skin-pop, you likely have a cool complexion. If you're one of the lucky few that can wear every color, you probably have a neutral tone.
Try on something neutral – Cool skin tones are better suited for neutral shades like white and black. Warm skin tends to look best in off-white hues, while cool skin favors true white. Pure white has a bluish tint that perfectly complements chilly complexions. While the color black tends to age or draw attention to imperfections in warm complexions, it's much more forgiving with cool skin.
Figure out how your skin responds to the sun – Another way to determine your undertones is to consider how your skin reacts to sunlight. If you turn red and burn easily, you likely have cool undertones. If you burn and then tan, your undertones are neutral. And finally, if you only tan and never burn, you probably have warm undertones.
Consider your hair and eye color – While it's not always the case, dark hair and eyes are usually associated with warm undertones. People with fair hair and lighter eyes, on the other hand, tend to have cool or neutral undertones.
Top 11 Unnatural Hair Colors for Cool Skin Tones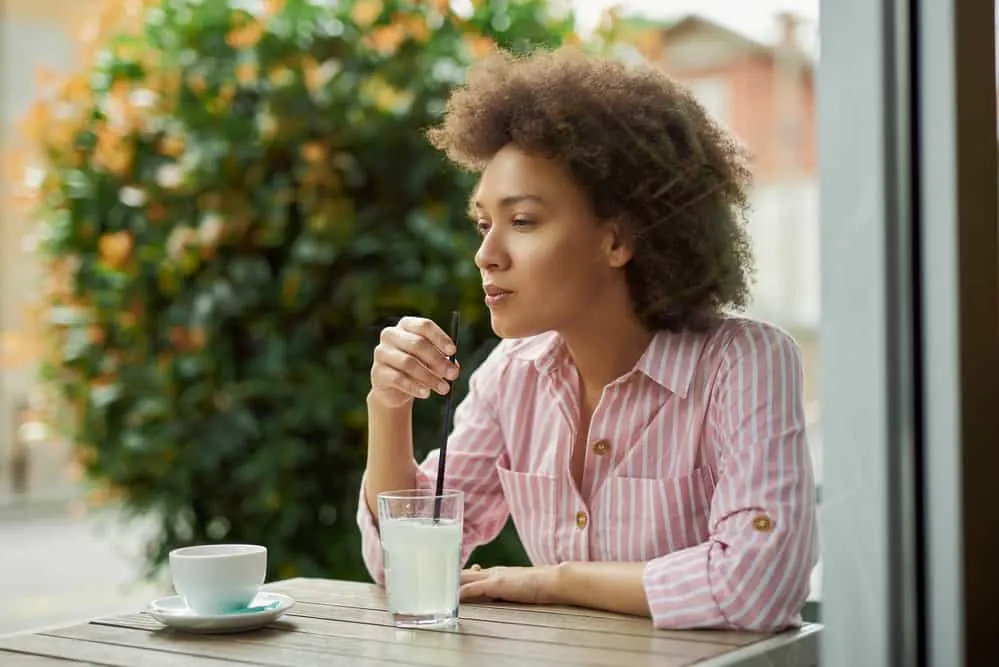 Now that you know if your skin tone is cool or not, it's time to get to the fun part! Here are 11 unnatural hair color ideas that are best suited for cool skin tones and some helpful information on what makes them work.
Pearl
Nothing says luxury like gem-colored locks. Pearl is an iridescent shade of white with subtle hints of lavender, pink, peach, and silver woven throughout.
It's a sophisticated take on the rainbow hair trend that uses understated color to create a holographic effect. The unique blend of colors means you can choose from a wide array of shades that flatter your cool skin.
The one caveat is that this color is best left to the professionals.
To achieve pearl hair, you'll have to take your hair to an almost white color through multiple bleaching treatments and strategically place color to give your hair the pearlescent effect.
Like most other light blondes, pearl is an extremely high-maintenance color.
Icy Blonde
ICY BLONDE HAIR | Partial Foil + Painted Ends | EASY APPLICATION!!!
When it comes to attention-grabbing hair, nothing beats blonde. Platinum and icy blondes accentuate your features, while the cool and ashy tones complement your cool skin.
Just be sure to stick with ashy blondes, as warm golds and yellows will wash you out. Icy blondes require a ton of maintenance and might be too drastic of a color change for damaged locks.
Burgundy
HOW TO DYE HAIR BURGUNDY WITHOUT BLEACH | BEGINNER FRIENDLY
While red is an excellent choice for cooler skin, not every shade is flattering. Pick a shade of red that has purple or blue notes – this will prevent the color from washing your skin out.
Burgundy is a wine-like mix of purple and red that is universally flattering. Like other cool reds, burgundy counteracts cool tones and adds warmth and depth to your skin.
Taupe
Perfect ASH BROWN for DARK HAIR
Taupe is a unique brownish-gray color that is perfect for anyone looking for a spin on natural brunette shades.
It's one of the few earth tones that work well with cool skin due to its neutral gray base. This low-maintenance hue works perfectly as a light or dark shade and bridges the gap between natural and unnatural hair colors.
Sapphire Blue
WIG TRANSFORMATION| SAPPHIRE BLUE| BOB WIG| WATER COLOR METHOD
In terms of unnatural hair colors, blue reigns supreme! Sapphire blue is a bold color choice that is sure to turn heads.
Cool skin means you can pick from a variety of blue hues. Blues are universally flattering, as they balance out warm skin tones and highlight the undertones in cool complexions. Additionally, blues are one of the easiest unnatural colors to maintain!
Blue-Black
HOW TO DYE YOUR NATURAL HAIR AT HOME! ( BLUE BLACK )
While jet black hair may wash out paler complexions, a stunning blue-black can add depth to naturally dark hair.
Blue-black is one of the easiest hair colors to achieve and is much gentler on your strands than some of the other colors we've mentioned. It's the perfect shade for anyone who wants to color their hair at home.
Eggplant
DIY PURPLE HAIR COLOR ft. Ali Grace Hair
This deep shade of purple is excellent for anyone who wants dark hair but is bored with the usual blacks and browns.
Eggplant's cool undertones prevent it from overpowering your chilly complexion, while the slight red tones add some much-needed warmth.
Eggplant's rich hue flatters both the lightest and darkest skin tones, making it one of the most versatile colors around. Like other dark colors, eggplant is low maintenance and easy to achieve on your own.
Mint Green
Dyeing My Hair Mint Green ☆ | Evelina Forsell
Mint green is a beautiful, blue-based pastel green that works well with both warm and cool skin tones. The green adds warmth to cool skin, while blue picks up on subtle color variations in your skin.
While this shade does require you to lighten your hair beforehand, it is relatively low maintenance.
If you're looking for a darker green that's in the same family, you can opt for teal hair dye instead. Both mint green and teal have high amounts of blue pigments that complement cooler complexions.
Lavender
Lavender is a soft shade of purple that has plenty of blue and pink notes. This makes it an excellent choice for anyone with a cooler skin tone.
It perfectly mirrors the blue and pink undertones that are found in cool complexions and gives your skin an ethereal glow. Like other pastel shades, lavender requires you to lighten your hair beforehand and is higher maintenance.
Violet
OH, VIOLET HAIR !! | Avoid staining lace | Tinting blonde knots for WOC | Kiss colors | Asteria Hair
If you're looking for a darker shade of purple, you should consider giving violet locks a try. It works well with all skin tones due to its balance of red and blue pigments.
Just pick a blue-based violet as opposed to one that leans more towards red. Violet is one of those lower maintenance colors and will leave you with soft, lilac tresses as it fades.
Rose Gold
This stunning, metallic-inspired hue is one of the few shades of gold that is flattering on cool skin. Rose gold works well with cool skin because the cool pink undertones balance out the warmth of the gold.
In warm skin tones, it has a similar balancing effect. Rose gold is higher maintenance than some other colors, but it can easily be paired with dark roots for an easy-to-maintain style.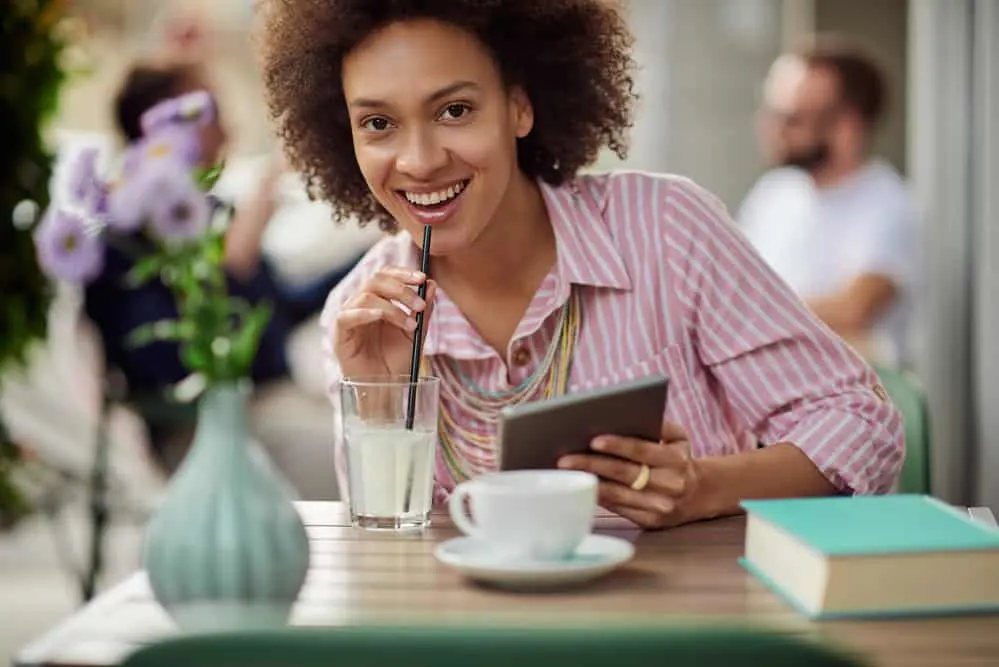 How To Choose Your Color
With so many options, it's hard to pick just one! That's why we went ahead and simplified the process. Here are some things to consider when trying to narrow down an unnatural hair color to compliment your cool skin tone.
Determine the Health of Your Hair
If you want to avoid damage or your hair is already compromised, stick to darker shades. As a general rule, darker colors are more gentle on your locks.
Additionally, bleaching your hair can cause significant damage, so only lighten your hair if it is healthy enough to handle it. For drastic color changes, go to a professional whenever possible.
If your hair is damaged but you still want color, opt for a semi-permanent or demi-permanent hair dye instead of a permanent one.
While these dyes aren't able to lighten your hair, they are incredibly gentle. Their highly pigmented formulas can add a subtle hint of color to naturally dark strands.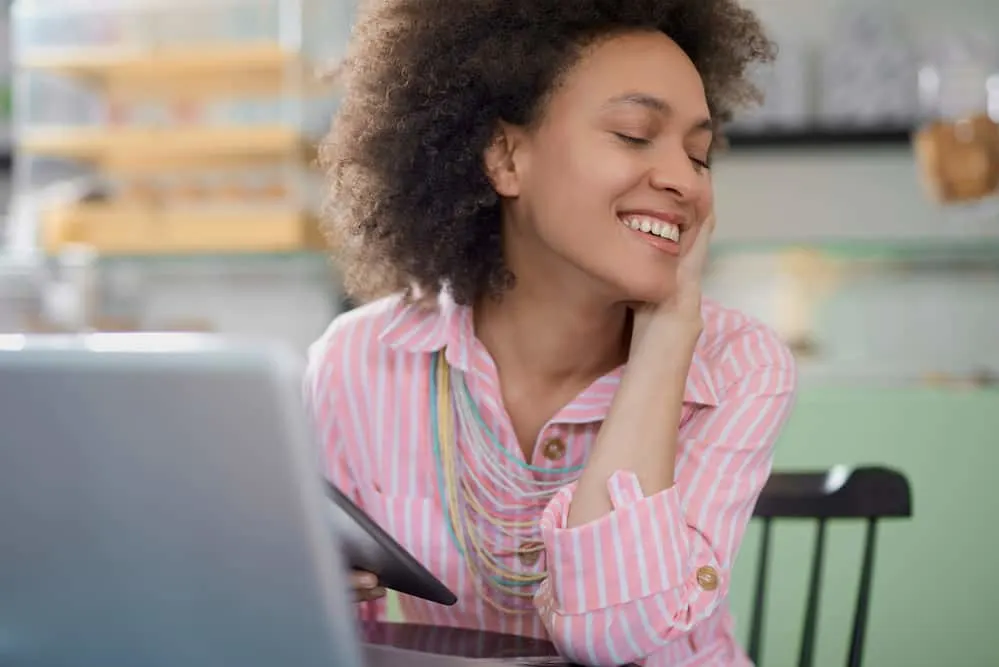 Consider Your Skin Color
While we've spent a lot of time talking about undertones, your overall skin complexion also affects which hair colors look best on you.
While we firmly believe that people of all colors can rock whatever hair color they want, working with your skin color increases the chances that the color will enhance your natural beauty.
Dark colors stand out more on pale skin and may make you look paler by comparison.
Similarly, hair colors that are too light can wash out deeper complexions and make them appear ashy. Try on makeup or clothing in whatever hair color you want to see firsthand how it works with your unique skin tone.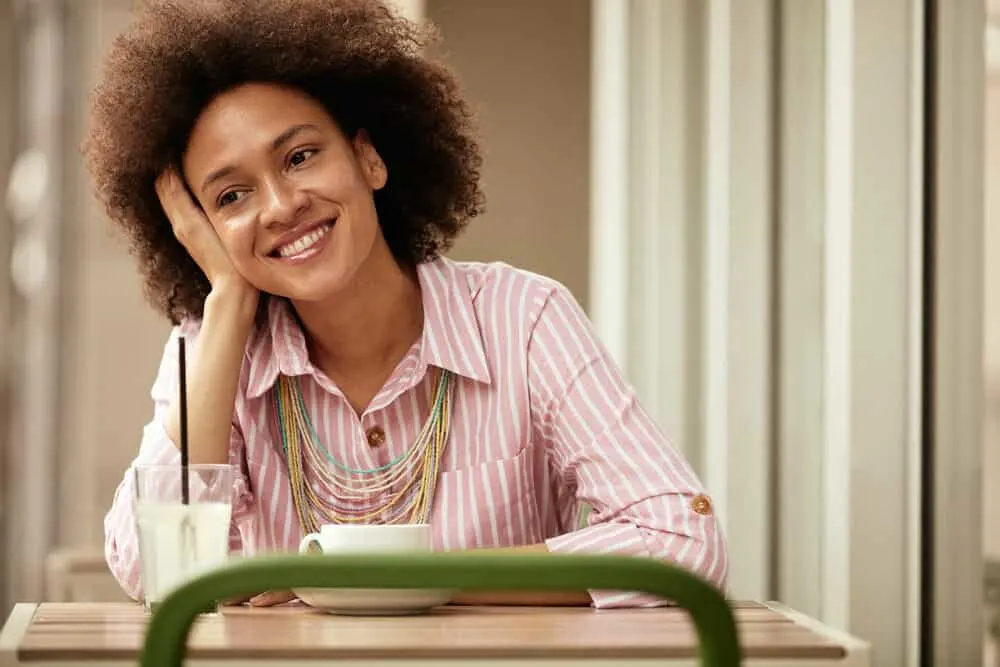 Decide Between Professional and At-Home Color
When it comes to coloring your hair, some shades are easier to achieve on your own than others.
Going to a hairstylist is your best bet for dye jobs that require careful color placement or extreme lightening. If you want a color that you can achieve from the comfort of your home, stick with darker shades that have a simple or all-over color application.
Figure Out How Much Maintenance You Want To Do
If you want a low-maintenance style, choose colors that are close to your natural shade. Select a color that will work with the dark roots that appear as your hair starts to grow out.
Instead of all-over color, you should also consider placement techniques like balayage or baby lights. Because these dye techniques incorporate your natural hair color, there won't be an obvious line of demarcation between your hair and the colored portions.
Brighter colors, like violet and cobalt, turn into soft pastels as they fade. They'll only need to be touched up once a month or less, depending on how well you take care of your hair.
Although they're stunning, blondes and pastels are considered high maintenance colors and will require more frequent touch-ups than darker shades.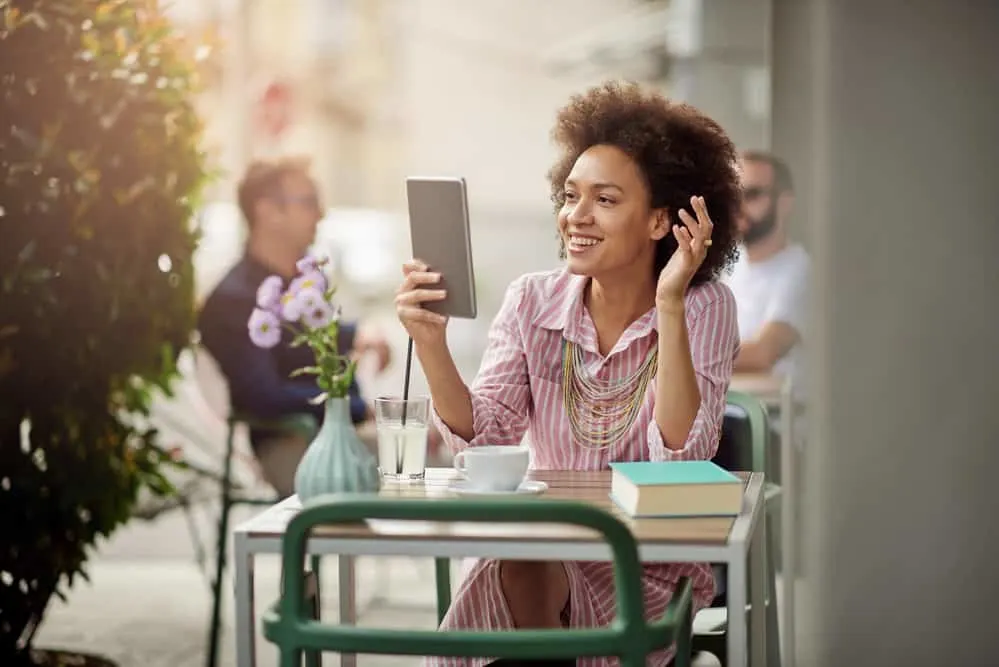 How To Maintain An Unnatural Hair Color
While all hair dyes will fade eventually, there are steps you can take to preserve your color. Here are some tips to help keep your color vibrant and your hair in excellent condition.
Use a toner or blue shampoo when you color your hair – Use a toner or blue shampoo to remove warm, brassy tones that come with lightening your hair. This will help ensure your color comes out the right shade and prevent the warm tones from peeking through and washing your skin out.
Use plenty of moisturizing treatments – The healthier your hair is, the better it will hold onto your color. Conditioners keep your strands strong and moisturized, so the color stays locked inside. Use a deep conditioning treatment once a week for an added moisture boost.
Protect your hair before you go swimming – Salt and chlorine zap the life from your strands and can cause them to take on an unpleasant greenish hue. If you want to keep your color from fading, put on a swimming cap before hitting the water. If swimming caps aren't your style, wet your hair and apply a liberal amount of conditioner before you swim. Your hair acts a lot like a sponge. By filling it with clean water and conditioner, you limit the amount of salt or chlorine it can absorb.
Use color boosting hair products – Color boosting shampoos and conditioners contain pigments that latch onto your hair and give fading color a much-needed boost. They can help extend the life of your dye result and decrease the need for touch-ups. These products are also easy to use and gentle enough for any hair type.
Switch over to color-safe formulas – Using color-safe shampoos, conditioners, and styling products is one of the best things you can do to extend the life of your color. Products that aren't labeled color-safe are more likely to strip dye from your locks.
Limit your exposure to UV radiation – The UV radiation in sunlight can suck the color from your locks and cause them to fade much faster than they would have otherwise. If you want to protect your locks from the sun, wear hats or scarves on sunny days and use products that have UV blockers included in the formulas.
Don't overwash your hair – Washing your hair is one of the leading causes of fading color. If you want to preserve your color, avoid washing your hair more often than twice a week. If you need to refresh your hair and scalp, you can use a dry shampoo to absorb the excess oils and product that builds up between washes.
Consider getting a filtered showerhead – A filtered showerhead is one of the best beauty investments you can make. Showerhead filters remove dissolved minerals, like calcium and magnesium, from the water coming through your pipes. Without a filter, these minerals build up on your strands and dull your color.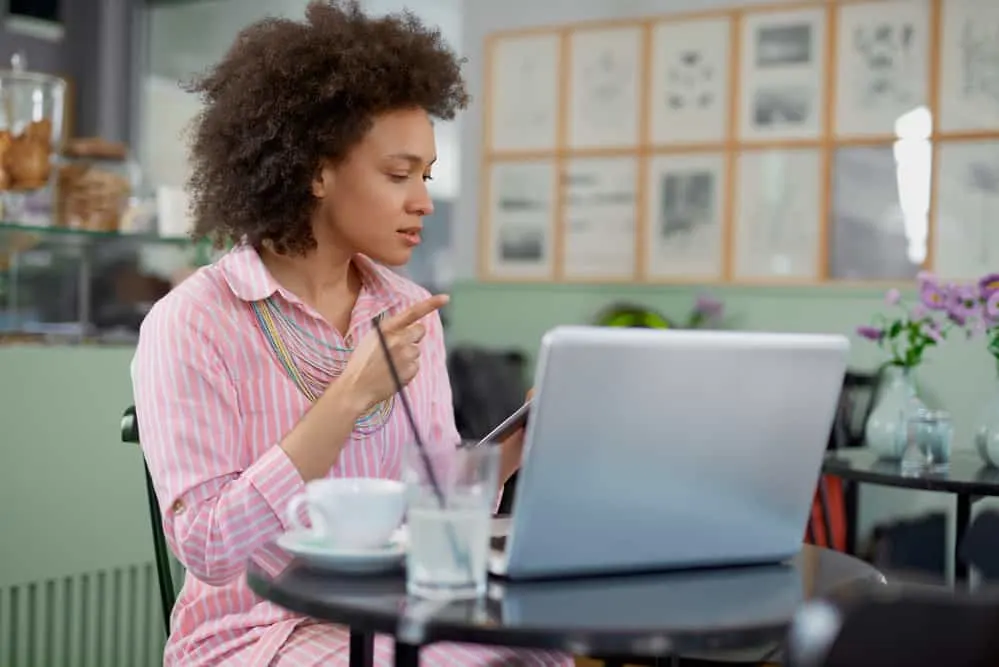 When it comes to picking a flattering unnatural shade of hair color, don't overthink it! We tend to naturally gravitate towards colors that look best on us, so trust your gut and pick a color that makes you happy.
Use your skin tones and undertones as a guide to help push you towards specific shades of whatever color you want. We hope that one of the colors we've mentioned in this article is just what you were looking for to take your mane to the next level.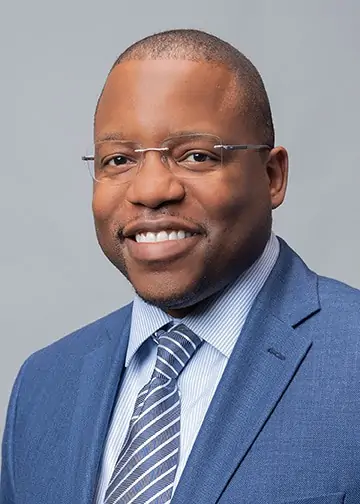 Kenneth Byrd, with a BS in Accounting and Management Information Systems and an MBA from the University of Alabama at Birmingham, has over 15 years of experience and is a recognized authority in hair care. Co-founder of Curl Centric® and Natural Hair Box, Kenneth has dedicated himself to promoting ethical and scientifically-backed hair care practices. Rigorous editorial guidelines, industry recognitions, and features in numerous media outlets evidence his expertise. Kenneth's commitment to transparency, quality, and empowerment has positioned him as a trusted voice in the field, empowering readers to confidently embrace their natural beauty.