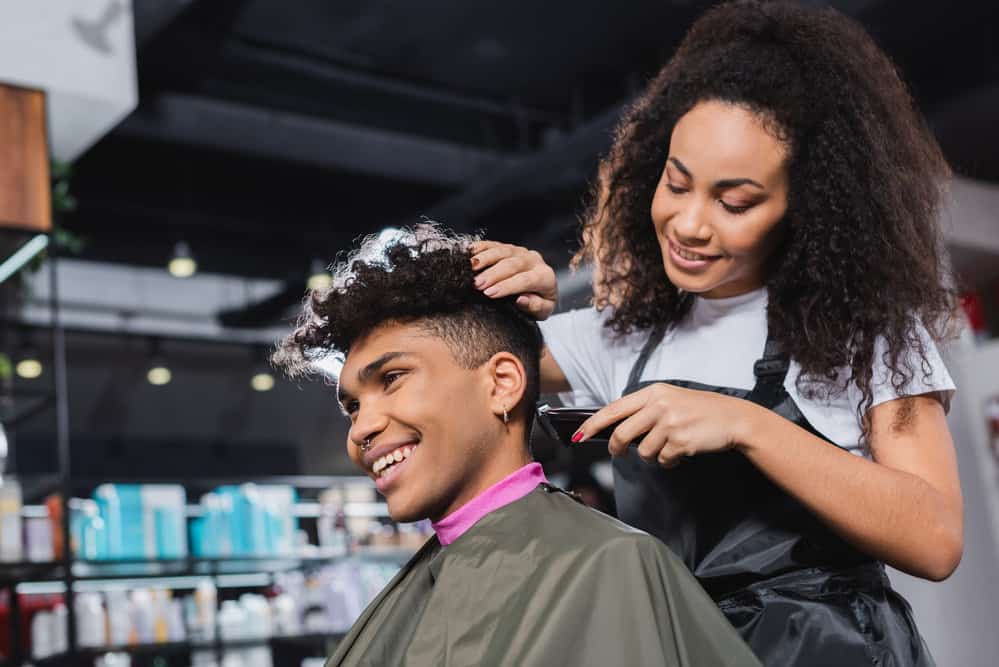 It's no secret that getting a haircut can be expensive, but what if you're on a budget? Are there any affordable options available to you?
With this guide we'll teach you how to get cheap haircuts. There are many ways to get your hair cut for little to nothing, and we'll fill you in on all the details in this article.
Go to a Beauty School for a Cut
Have you ever considered going to a beauty school for a haircut? If not, you're missing out. There, you can get a professional-quality haircut at a fraction of the price.
Students training to become stylists (or newly trained hair stylists) need practice, so they'll often give very affordable haircuts to people in exchange for feedback.
It's not uncommon for you to be able to find beauty schools in your area that offer haircuts for as little as $5-$10. Just be sure to call ahead and ask about their prices, as they may vary depending on the school and location.

Skip the Wash
If you want to save a few extra dollars, you can always ask your stylist to skip the wash. This means they'll cut your hair dry, which takes less time (and therefore costs less).
It's not for everyone, but it's definitely an option worth considering if you're looking for ways to save money. You may not want to skip the wash if you have particularly oily hair, but it's perfectly fine to do if your hair is on the drier side or if you have curly hair.
In fact, people with curly hair can benefit from a dry cut – it can help your stylist see your natural texture and shape, which results in a better overall cut.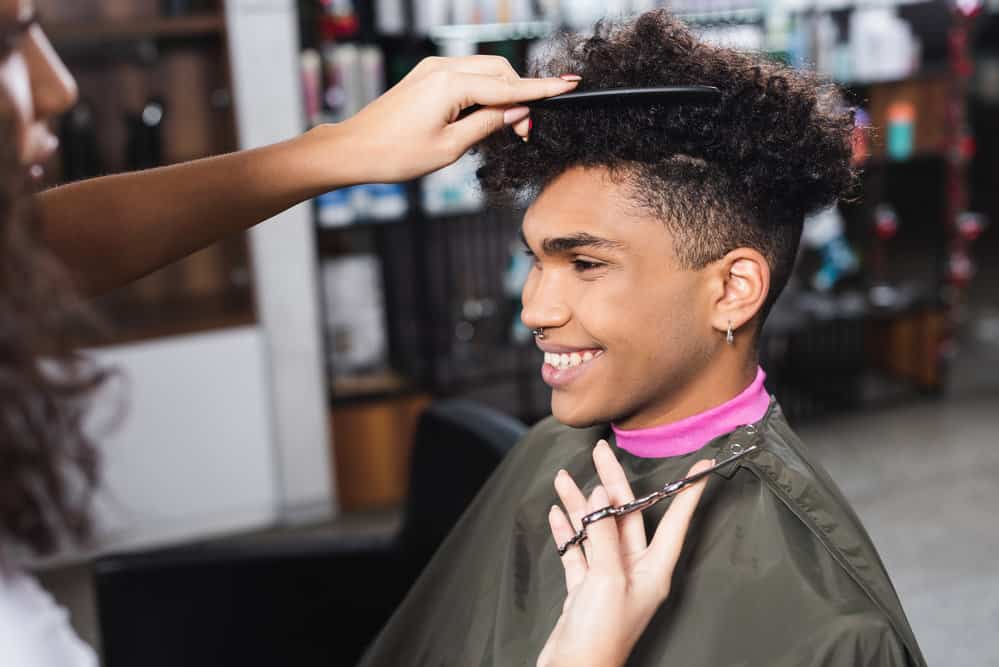 Clip Coupons for a Cheap Haircut
You can often find salon coupons for cheap haircuts in your local newspaper or online. These coupons can help you save some serious cash, but always read the fine print before you use them.
Some coupons may have certain restrictions, such as only being valid at certain times or on certain days. You may also be able to find coupons directly from your hairstylist.
If you have a regular stylist that you see, ask them if their salon offers any coupons or discounts. Many salons have loyalty programs that give you a certain percentage off your total bill after a certain number of visits.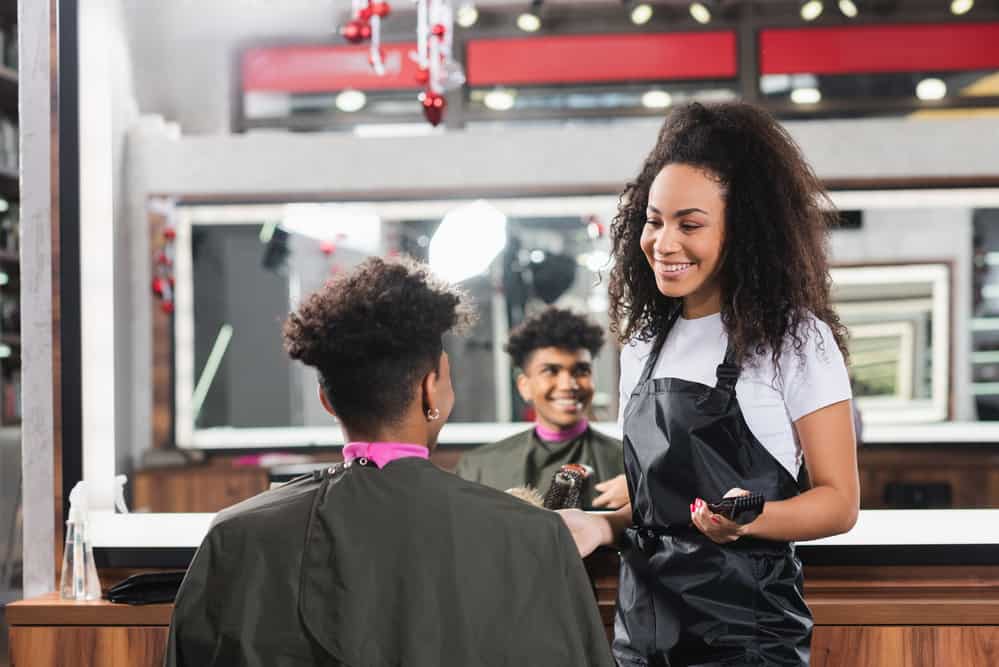 Go on Groupon or Other Deal Sites
Groupon and other deal sites are great places to look for cheap haircuts. Salons offer coupons regularly and you can often find discounts of 50% or more off the regular price of a haircut. Just read the fine print before you purchase anything, as some deals may have certain restrictions.
Many salons offer special discounts and promotions through their social media accounts, so follow your favorite salon on Twitter, Facebook, or Instagram. You may also want to sign up for their email list to receive information about upcoming sales or promotions.
You can also use your opinions to your advantage. Some salon websites trade discounts for reviews; this is a great way to save money on your next cut!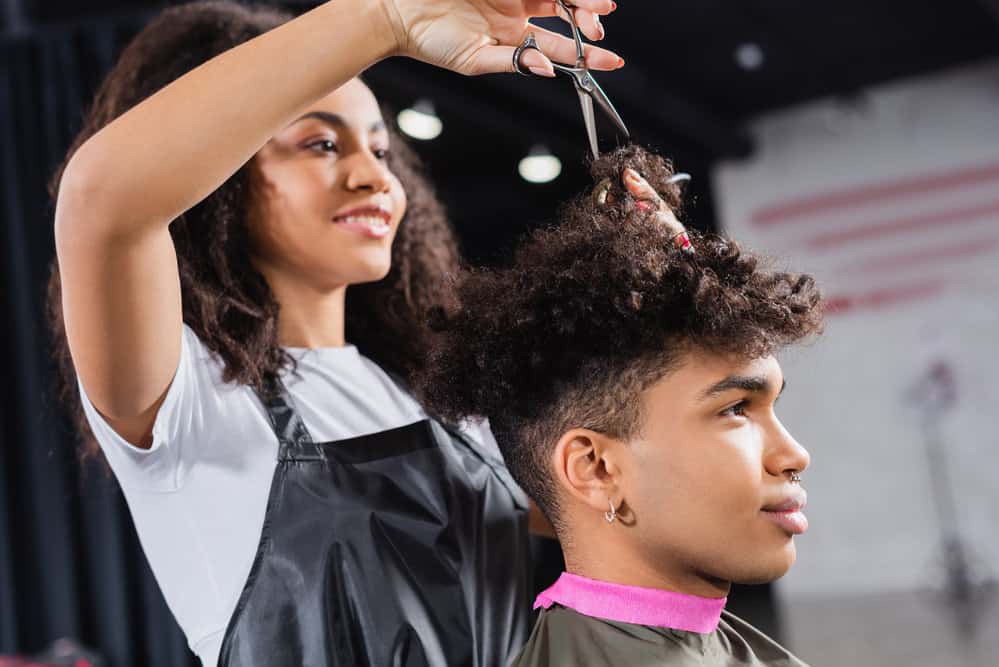 Ask for a Senior, First Responder, or Military Discount
If you're a first responder or a military member, you may be able to get a discount on your haircut. Salons often offer special discounts to first responders and military personnel as a thank you.
To get these discounts, you may need to show a military ID or first responder state license/certification.
If you're a senior (at least 65 years old), you may be able to save a few dollars on your cut. To get a senior discount, simply ask your stylist if they offer one. Some salons will require you to show proof of age, such as a driver's license or passport.
You can also check with your local chamber of commerce or senior center to see if they offer any discounts on haircuts.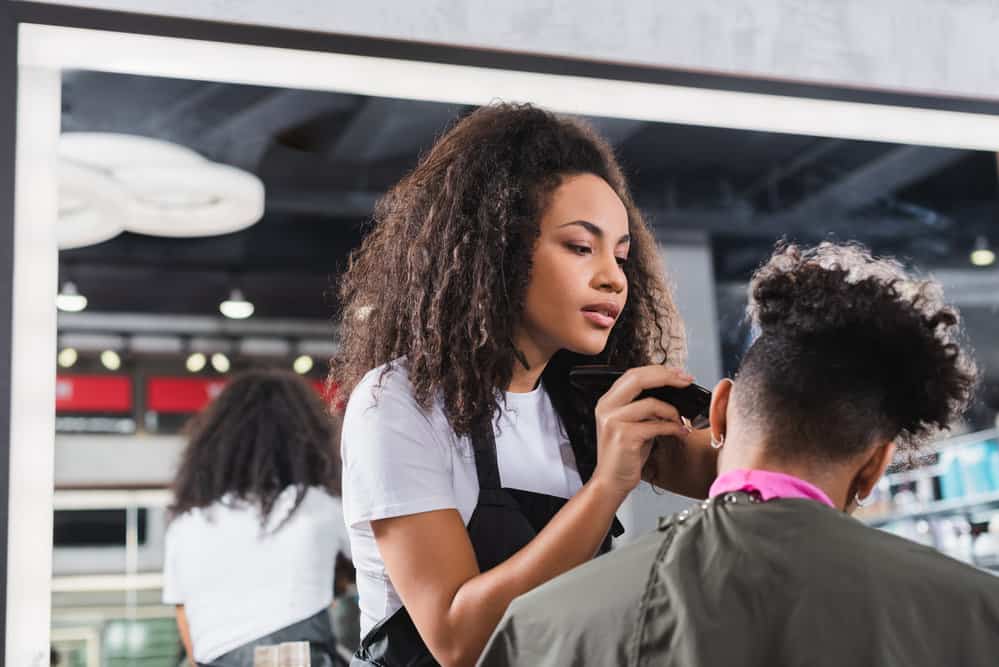 Look for a Cheap Haircut Package Deal
Another great way to save money on a haircut is to look for a package deal. Your local salon may offer special deals when you purchase multiple services at once.
For example, you may be able to get a discount on your haircut if you also book a color service or get a manicure.
If you have multiple family members who need a haircut, you may qualify for a family discount. This is a great way to save money on cuts for the whole family!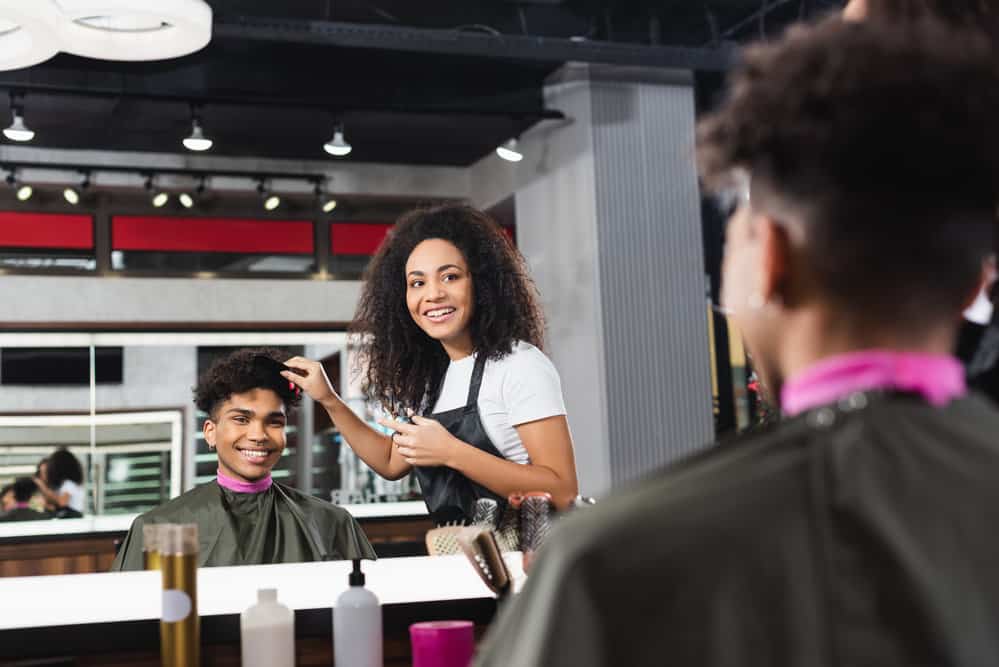 How to Get Cheap Haircuts at a Salon Franchise
For a solid haircut at a modest price, try a salon franchise. Salon franchises are typically much cheaper than traditional salons and offer high-quality services.
Plus, you can usually find special deals online or in your local area.
1. Supercuts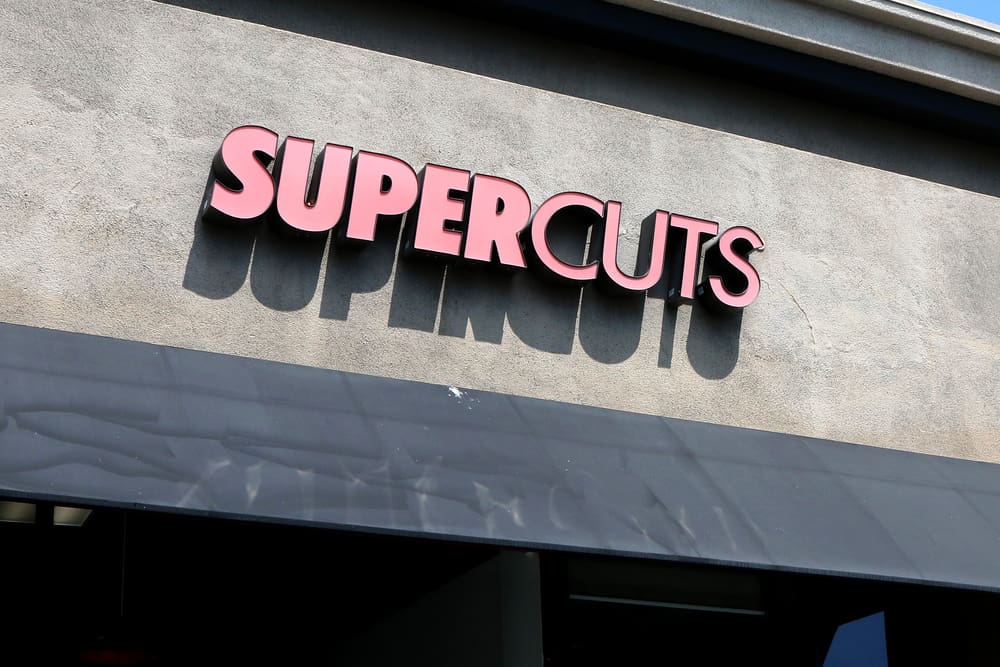 Supercuts is a well-known salon franchise that offers high-quality haircuts at an affordable price. They have been in business for over 40 years, and they have a reputation for providing exceptional customer service.
Supercuts is a great option for people looking for a cheap haircut without sacrificing quality. Their prices are reasonable by any standard.
Most of their locations offer adult haircuts for just $20, which doesn't count any special deals they have. We'll bet you've seen a Supercuts at some point – they are located in most major cities.
This makes them a convenient option for people who live in urban areas. Plus, their locations are usually open late, so you can get a haircut even if you have a busy schedule. Use their Salon Locator to find the one closest to you.
2. Great Clips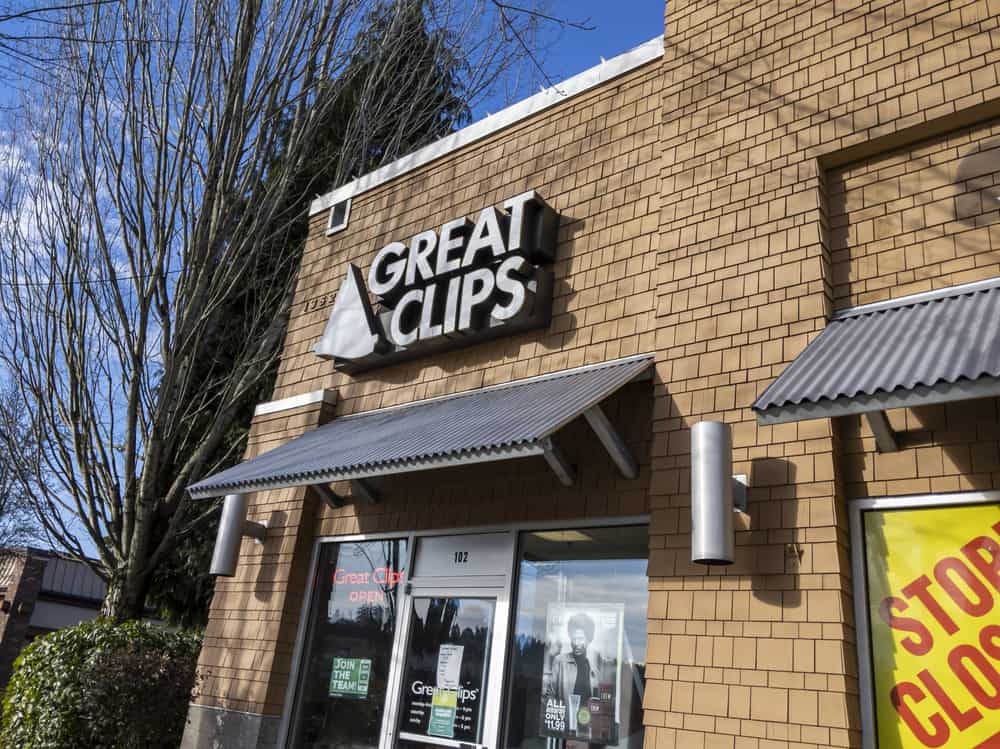 Great Clips is a salon franchise that has been in operation since 1982. Over the years, they have become one of the most popular choices for haircuts, thanks to their low prices and solid quality.
They currently have over 4,500 locations across the United States and are constantly expanding. Clients love Great Clips' commitment to client satisfaction. They work hard to make sure that when you get up from your chair, you're happy.
And if you're not, chances are they'll fix it free of charge. Prices at Great Clips vary depending on the location, but they are typically very cheap.
You can usually get a haircut for around $11 – $15, which is much cheaper than most other salons. And if you go on the Great Clips promotions page, you'll see that they have several coupons and discounts available to their clients.
Want to find a Great Clips near you? Use their Salon Locator to do just that.
3. Sport Clips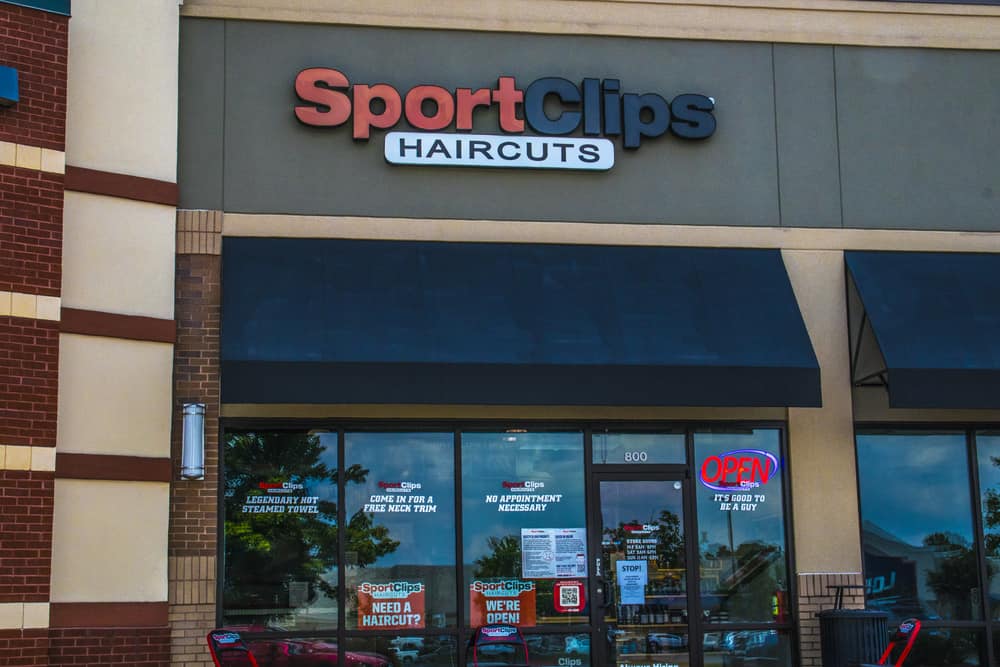 Sport Clips is a salon franchise specializing in haircuts for men and boys. The prices are low, and the quality of the haircuts is surprisingly good. They also offer various services, such as massages, shaves, and beard trims, so if you're looking for more than a cut, they've got you covered.
You can get a haircut at Sport Clips for around $20. But your cost may be lower if your local Sport Clips is running any promotions.
While the franchise is geared toward men and boys, they also provide haircut and hairstyling services for women and girls. Check with your local Sport Clips to see what services they offer. You can find a Sport Clips location here.
4. Hair Cuttery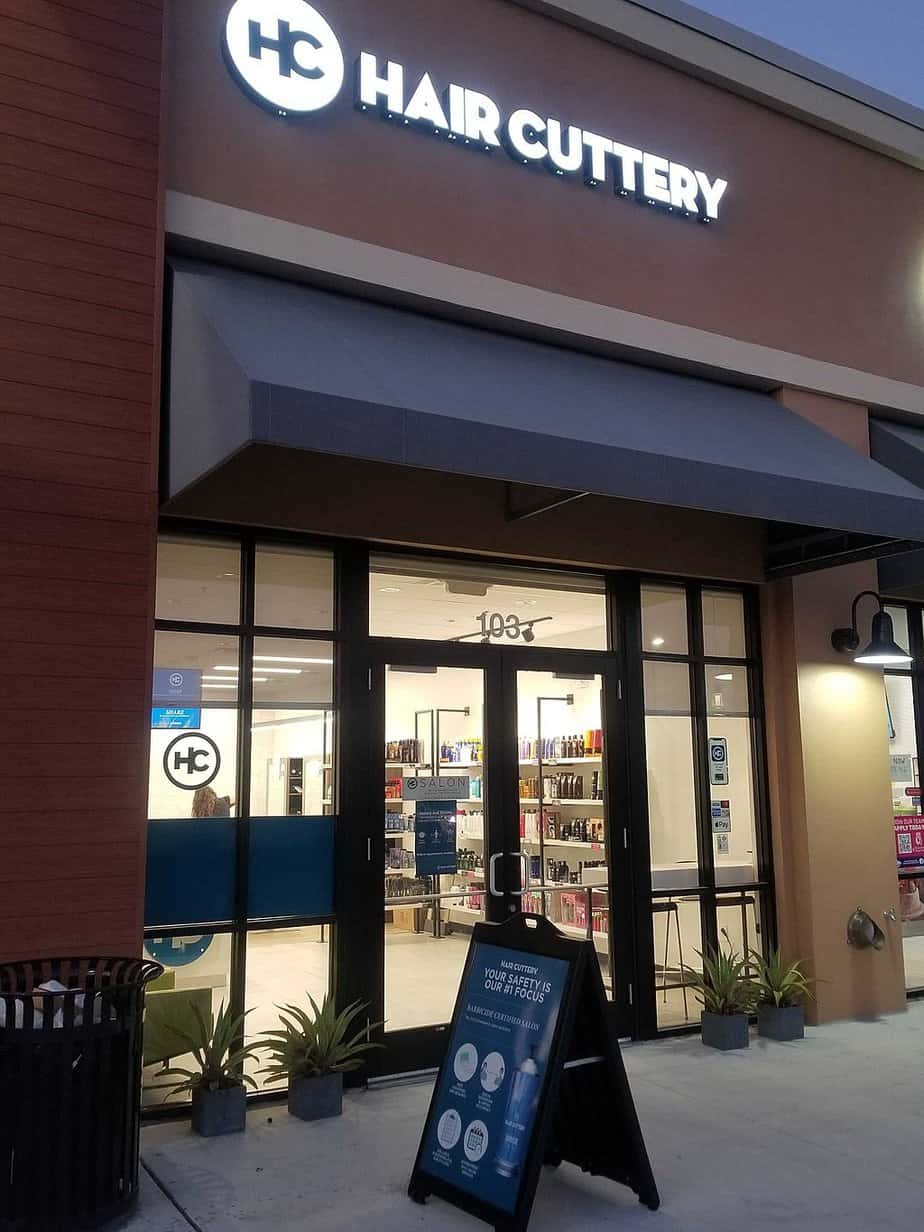 Hair Cuttery is a leading haircutting franchise in the United States. It was founded in 1974 in Virginia. Today, there are over 1,000 locations across the country. The salon is known for its low prices and professional cuts.
Hair Cuttery is driven by a humble purpose: to wow everyday people with exceptional cuts that won't break the bank.
They were able to achieve this by hiring skilled stylists and focusing on efficiency. This commitment to quality and affordability has helped Hair Cuttery become one of the most popular salon franchises in the country.
You can get a haircut for just $22 at Hair Cuttery if you're an adult and as low as $15 if you're a kid. That's an incredible deal, especially when you compare it to the prices charged by other salon chains.
In addition to its low prices, Hair Cuttery is also known for its commitment to its clients. The salon's staff is dedicated to making customers feel comfortable and more than satisfied with their experience.
Because of this, Hair Cuttery has built a loyal following of customers.
Overall, Hair Cuttery is a solid option for anyone looking for a cheap haircut.
The salon's low prices and focus on customer satisfaction make it a favorite among budget-conscious consumers. Go to the Hair Cuttery site to find a location near you.
5. Cost Cutters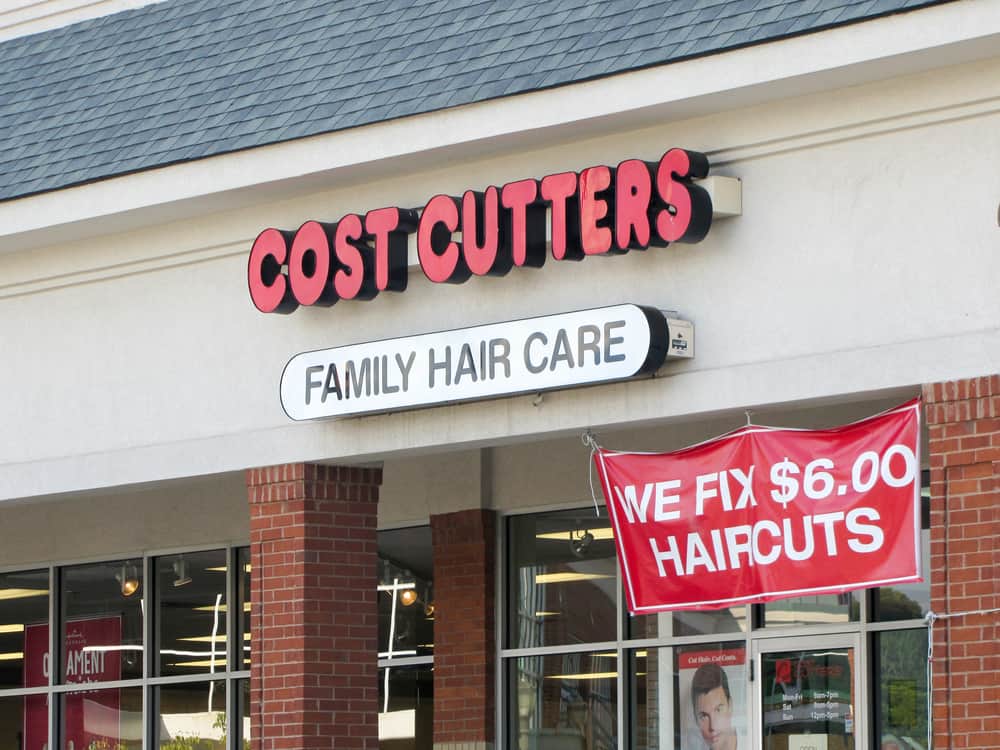 Cost Cutters is a hair salon franchise that has been in business since 1982. They have a reputation for being reliable and trustworthy. They have over 700 locations across the United States, and they're constantly expanding.
A typical adult haircut costs about $19 at Cost Cutters, but you can get a haircut for as low as $14 if you're a child or a senior citizen.
You can also find discounts and coupons online. Just remember that not all locations offer the same values or honor all coupons, so you'll need to call ahead before you go.
If you're looking for a cheap haircut from stylists you can trust, Cost Cutters is a great option. Find one near you at this link.
Note: Your experience may vary depending on the salon location you visit, and that applies no matter where you go.
If you want to ensure that your hair will be done by a talented barber/stylist, choose a location that has good reviews, or get a referral from a friend.
And if a certain location has a lot of good reviews referencing a particular stylist, try to request that person specifically.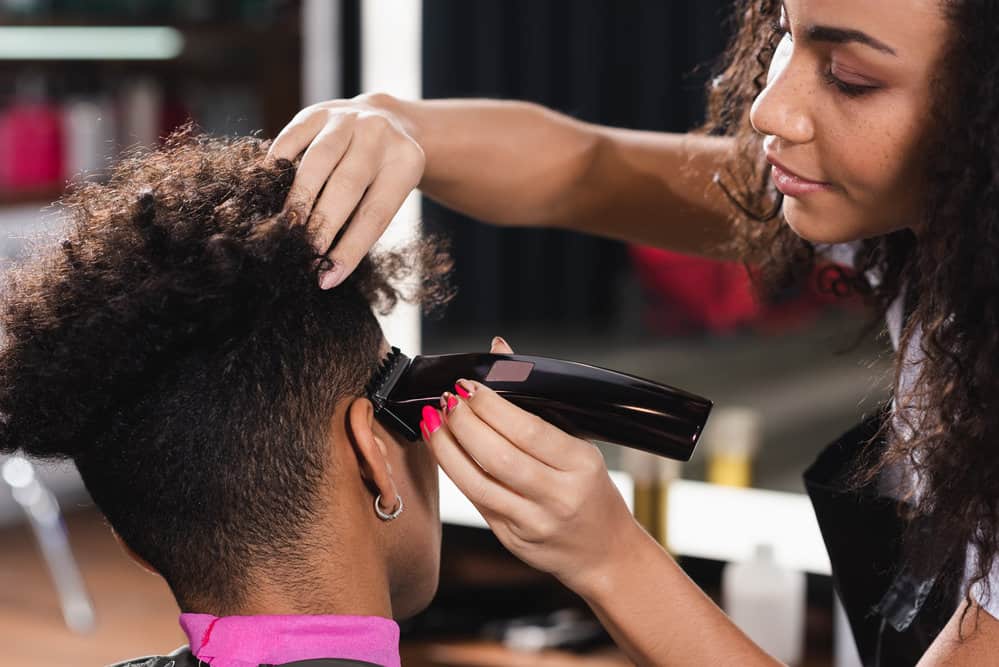 Go to a Mom-and-Pop Salon
Mom and Pop salons are a goldmine for affordable cuts. These smaller, independent salons typically charge less than the big chains. And since they're not affiliated with a franchise, they can offer a more personal experience.
The downside to Mom-and-Pop salons is that they can be hard to find.
They're not always listed in online directories and don't have the same marketing budget as the big chains. But if you take the time to look for them, you'll likely be rewarded with a great haircut at a fraction of the price.
Try asking your friends, family, and neighbors for recommendations to find a Mom-and-Pop salon near you. You can also search for them online.
Just type "Mom and Pop salon" into your favorite search engine, and you should be able to find a few options in your area.
Once you've discovered a few options, give them a call and ask about their prices. You can also ask about any discounts or specials they might be running.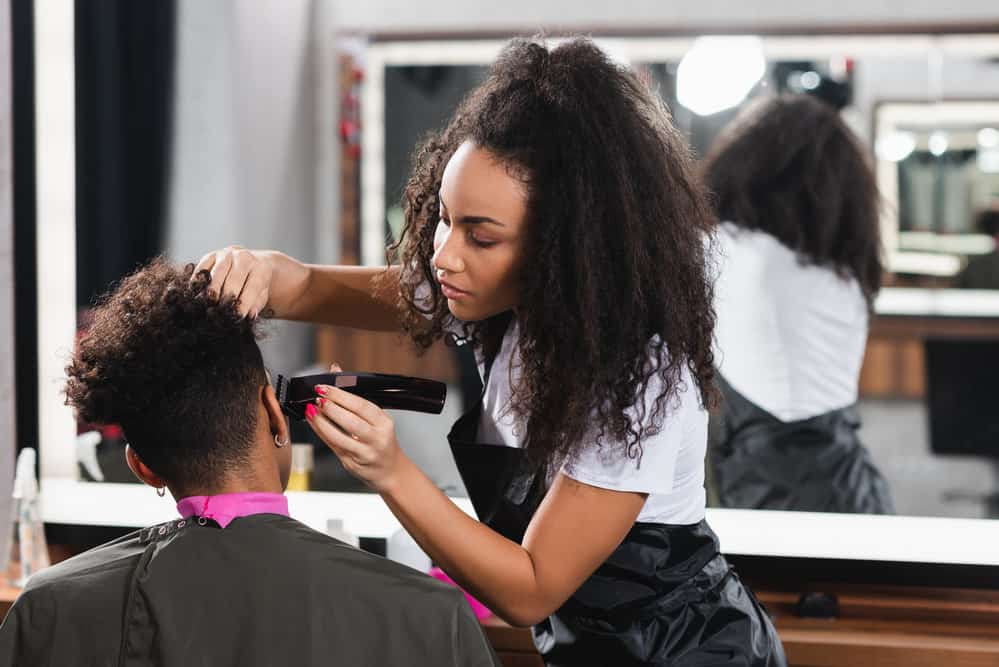 Be a Hair Model
Want a cheap haircut and some cool bragging rights? Become a hair model. Salons are always looking for hair models to showcase their stylists' work.
And the best part is, you can usually get your haircut for free or at a heavily discounted rate. Of course, there are some drawbacks.
For one, you'll have to be okay with strangers touching and inspecting your hair. And you may have to try out a style you wouldn't usually go for. But if you're up for it, being a hair model is a surefire way to get free haircuts.
To find out if any salons in your area are looking for hair models, do a quick Google search or check out Craigslist.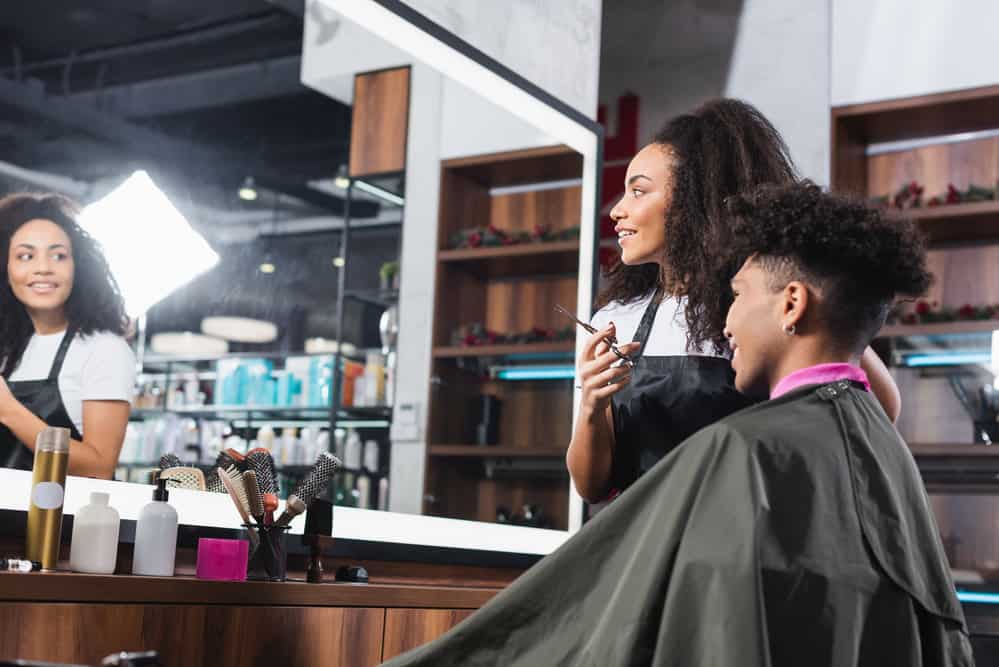 Go to the Salon on a Weekday
Hair salons are typically busiest on weekends, so you're more likely to get a discount if you go during the week.
If you're flexible with your schedule, try to book your appointment for a weekday morning or afternoon. This is when most people are working and can't make it to the salon. As a result, you're more likely to get a discounted rate.
You can also take advantage of weekday specials if your local salon offers them.
Ask for a Student Discount
Are you a student? If so, you may be able to get a discount on your haircut. Though student discounts aren't as widely honored as others, it never hurts to ask.
The worst that could happen is they say no.
To find out if a given salon offers a student discount, give them a call or check their website. If they do, they may request that you bring your student ID for verification.
Cut Your Own Hair
If you're really on a tight budget, you can always cut your own hair. It takes some practice to get it right, but it's possible. And if you make a mistake, it's not the end of the world – you can try fixing it or going to a salon.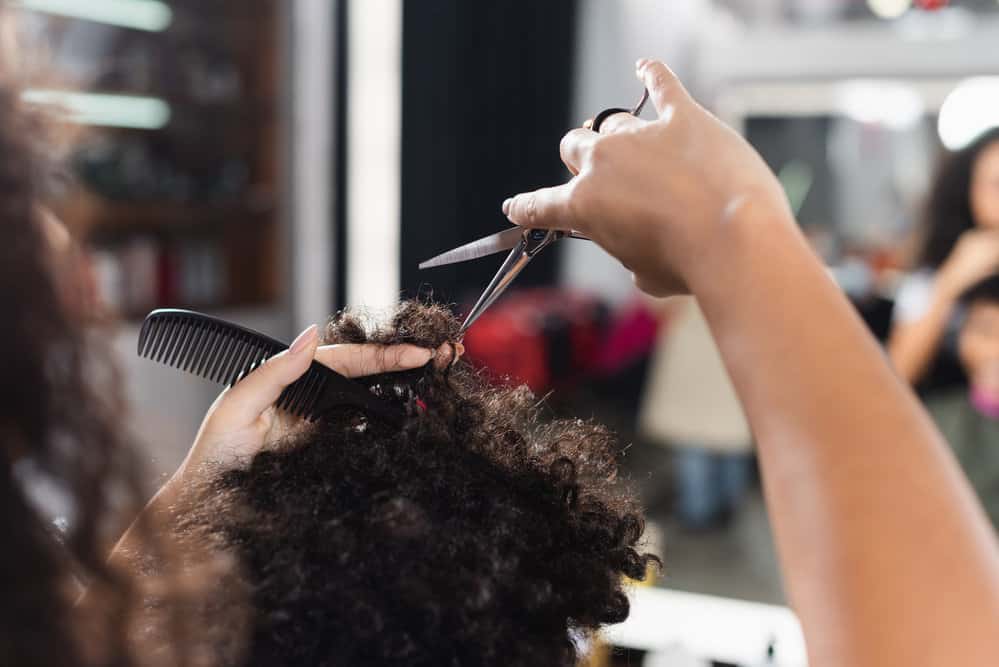 There are a few things you'll need before you start cutting your hair:
Once you have all your supplies, you're ready to start cutting.
Hairdressers Guide To Cutting Your Own Hair And Not Ruining It
Just follow these simple steps:
Decide what kind of haircut you want. Do some research online to find a style you like. Google Images and YouTube are a few good places to start. Some of the easiest hairstyles to execute at home are short, layered cuts and blunt cuts.
Wash and dry your hair. Make sure it's completely dry before you start cutting. Cutting your hair dry will give you a good idea of how it will look once it's styled.
Make sure your hair is free of tangles. You may need to use a detangler if your hair is particularly resistant.
Cut your hair little by little, taking small pieces at a time. Be careful not to take too much off at once – you can always go back and cut more later if you need to.
Check your progress in the mirror as you go. If possible, use a 3-panel mirror to see the back of your head. If you notice that one side is shorter than the other, even it out by trimming a little more off the longer side.
When you're finished, comb your hair and style it how you want.
Cutting your own hair can save you a ton, but it's not for everyone. If you're not sure you're up for the challenge, it's probably best to visit a salon.
Now that you know all the best ways to get cheap haircuts, there's no excuse for overpaying for a haircut ever again! Just use one of the tips above next time you need a trim, and you'll be sure to save yourself some money.
You can even use several of these tips over time to save even more.
Just remember to do your research and be patient, and you'll be sure to find a deal on a haircut that you love. We hope this article has given you all the information you need, and we wish you the best of luck finding your next discount haircut!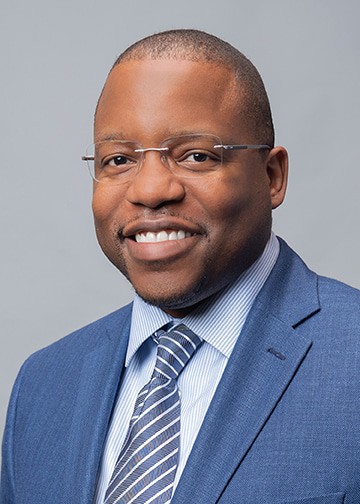 Kenneth Byrd holds a BS in Accounting and Management Information Systems and an MBA from the University of Alabama at Birmingham. He is a serial hair blogger that has been writing about hair care since 2008, when he co-founded Curl Centric and Natural Hair Box. Curl Centric is a website operated by a husband and wife team that encourages healthy hair care.