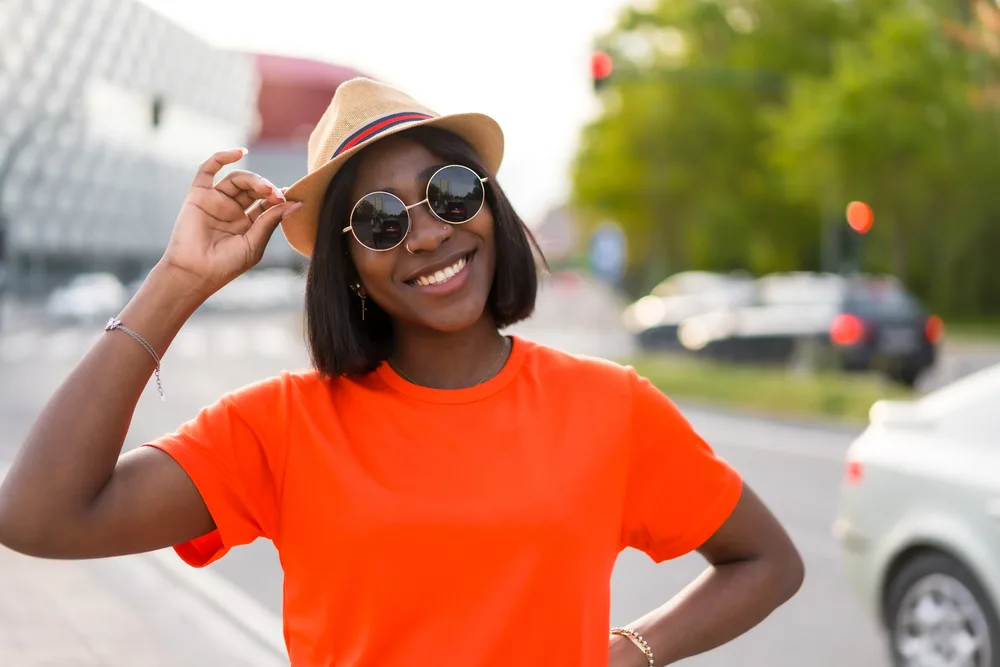 Donating to Wigs for Kids is an excellent way to give back to the community and help children who are experiencing illness-related hair loss. But before you chop off those strands, make sure that you take a minute to read this article!
The hair donation process is surprisingly complicated, and there are specific requirements that you'll have to meet. In this article, we'll explain everything you need to know about donating your hair to Wigs for Kids.
Here's How to Donate Hair to Wigs for Kids
There are a few different ways to go about donating your hair to Wigs for Kids. You can either go to a stylist or tackle it yourself. Wondering how to do that? We'll break down the steps below.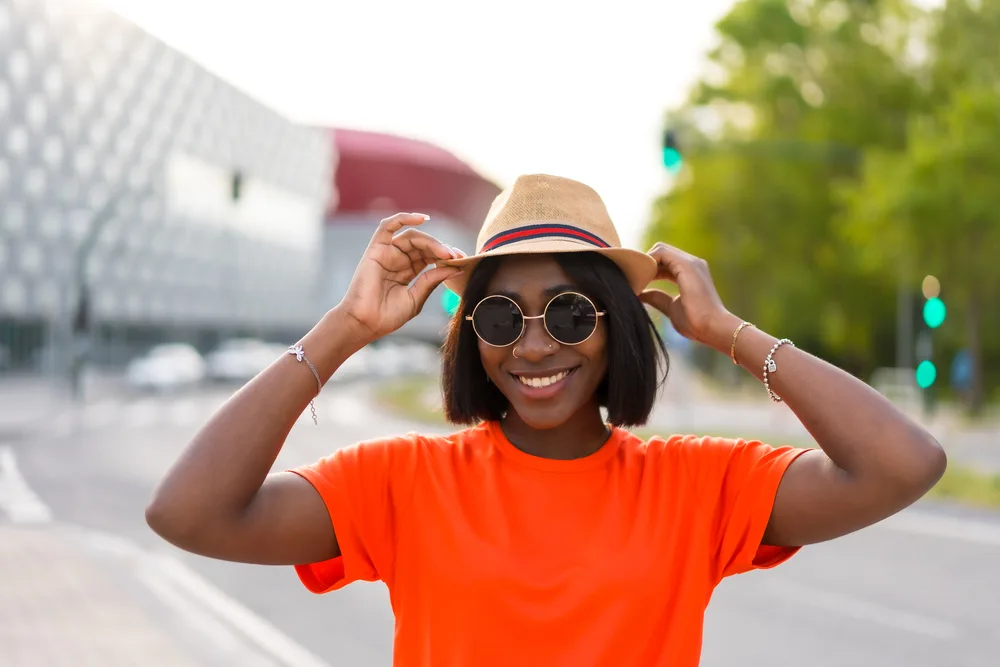 Check the Requirements
Before you begin the donation process, check the donation requirements. Each organization has different rules and guidelines, so you'll need to ensure your hair meets its standards.
Even if you've donated your hair before, an organization's policies are subject to change. If you plan on donating your hair to Wigs for Kids, it will have to be a minimum of 12 inches long.
If your hair is curly or wavy, make sure that you stretch it out and measure its entire length. Additionally, your measurements should begin at your cut point and end where your ends are at their fullest.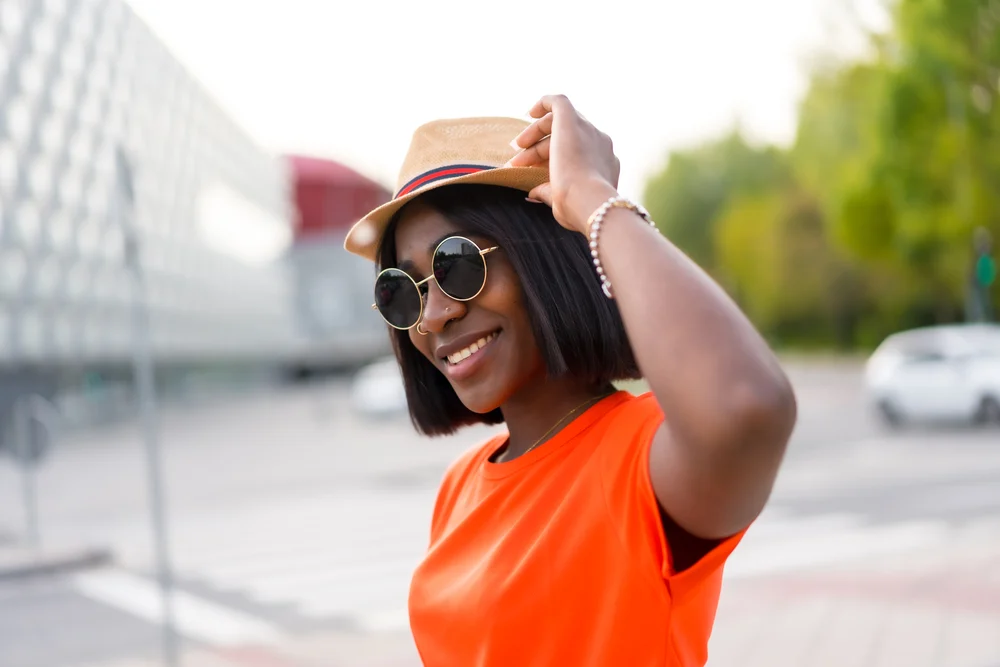 Wash and Dry Your Hair
Once you're confident that your hair is long enough and matches the organization's requirements, wash and dry your hair like normal. Take your time to detangle your strands to make sure your donation goes smoothly.
After rinsing out the conditioner, gently blot your hair dry with a microfiber towel and then dry it. To speed up the process and ensure that your hair is 100% dry, use a blow dryer instead of waiting for it to air dry.
Gather Your Hair into Multiple Ponytails
Now that your hair is clean and dry, gather it into at least 4 ponytails (according to Wigs For Kids, 6 is even better).
Not only will sectioning make your hair easier to cut, but it will ensure that a significant percentage of it is usable for donation purposes. Remember, you'll have to send in the ponytails as is, so use rubber bands or hair ties you don't mind losing.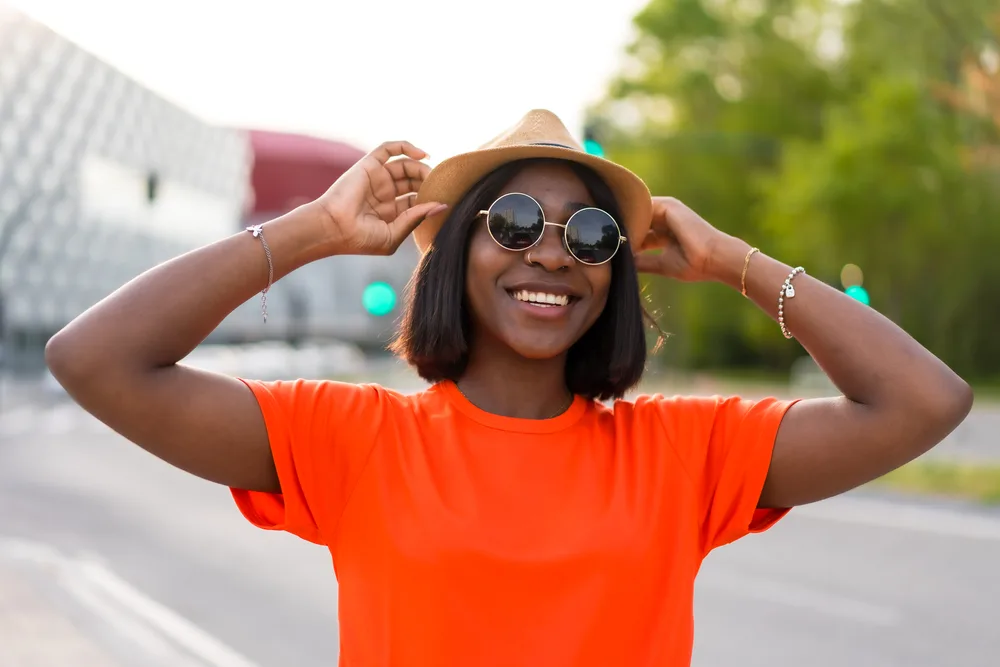 Cut Your Hair
Slide the ponytail holder down to where you plan on cutting, and check to ensure that it's tightly wrapped around your strands. Then, take a sharp pair of scissors and carefully cut your hair above the ponytail holder.
Hold the ponytail with your free hand so it doesn't fall to the floor after you cut it off.
Package Your Donation
Place your ponytail into a Ziploc bag and seal it. You can then either drop your donation off at a participating salon or send it directly to Wigs for Kids through a sealed envelope via the mail. Here's the current address:
Wigs For Kids — Hair Donations
24231 Center Ridge Road
Westlake, Ohio 44145
While it's better to send in your donation right away, you can hold on to a donation for up to one year before shipping it. Just make sure that you keep the hair clean, and put it in an airtight container for safe storage.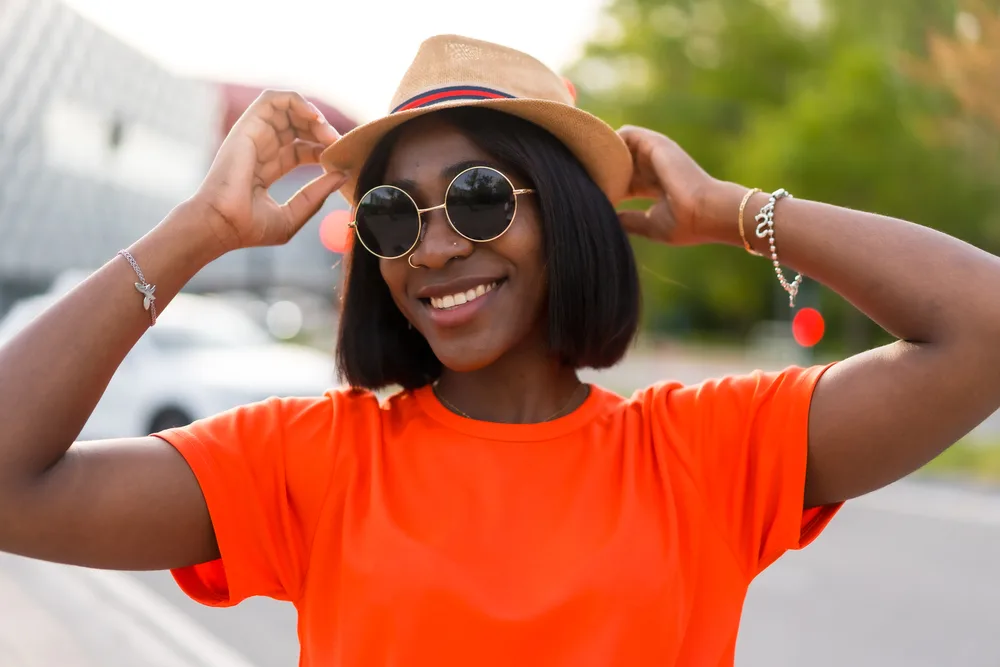 What Is the Minimum Length to Donate to Wigs for Kids?
In order to donate your hair to Wigs for Kids, it will have to be at least 12 inches long. Keep in mind that this means twelve inches of healthy growth. If the ends of your hair are damaged or short due to layers, your donation probably won't be long enough.
For that reason, Wigs for Kids recommend waiting until you have at least 14 inches of hair to donate. That will help ensure they have enough hair to create a high-quality hairpiece for children in need.
What Hair Is Not Accepted for Donation?
Now you know what steps to take before donating your hair to Wigs for Kids. In order to keep their quality high, Wigs for Kids has strict guidelines on what types of donations they'll accept. Below, we'll examine which hair types are not taken by Wigs for Kids.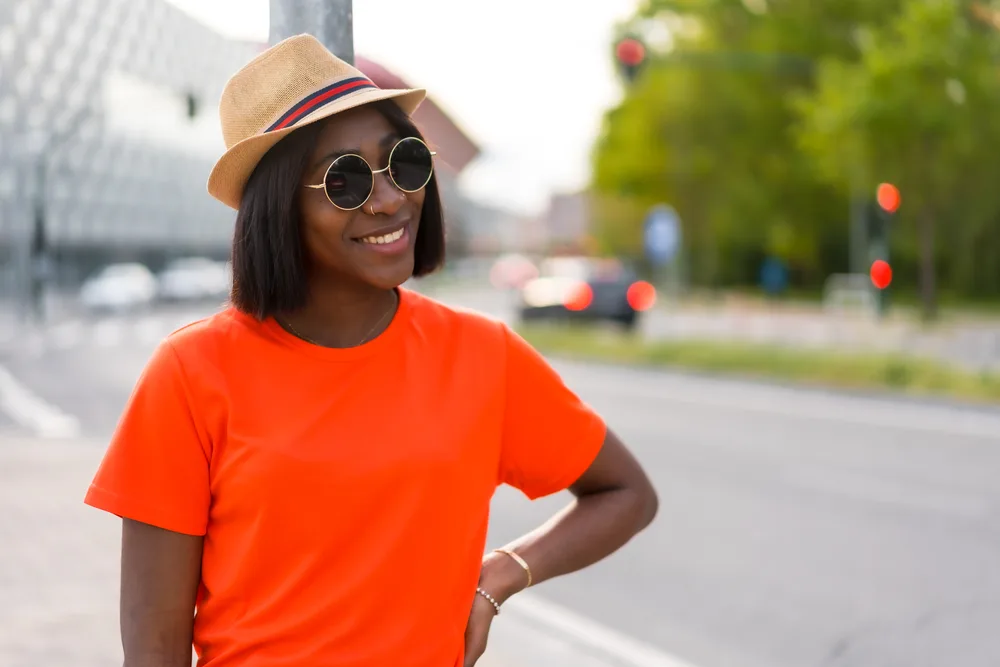 Dreadlocks – Unlike loose hair, dreadlocks can not be hand sewn onto Wigs for Kids' hairpieces. So if you have dreadlocks and want to donate your hair, you'll have to brush them out beforehand.
Chemically processed hair – After you donate your hair to Wigs for Kids, it will go through a vigorous sanitization treatment. Unfortunately, chemically processed hair can't survive this process. The one exception to this rule is temporary color, like wax and hair chalk. Just make sure that you wash and dry your hair before cutting it. Here are the chemical processes that exclude you from donating hair through Wigs for Kids.
Damp hair – Wigs for Kids accepts hair donations in the form of ponytails. And because ponytails are dense, the center of each one can take a long time to dry. Even if your hair is mostly dry, the smallest drop of moisture can cause mold to grow and spread. Due to health and sanitation risks, Wigs for Kids will immediately discard damp or moldy hair.
How Many Donations Does It Take to Make a Wig?
Many people are surprised to learn that it can take as many as 4 to 6 donors to supply enough hair for one wig. The exact number will vary, depending on the thickness of each individual's hair and the type of wig being made. This is one reason why donating your hair is so important, as each person's donation contributes to helping a child in need.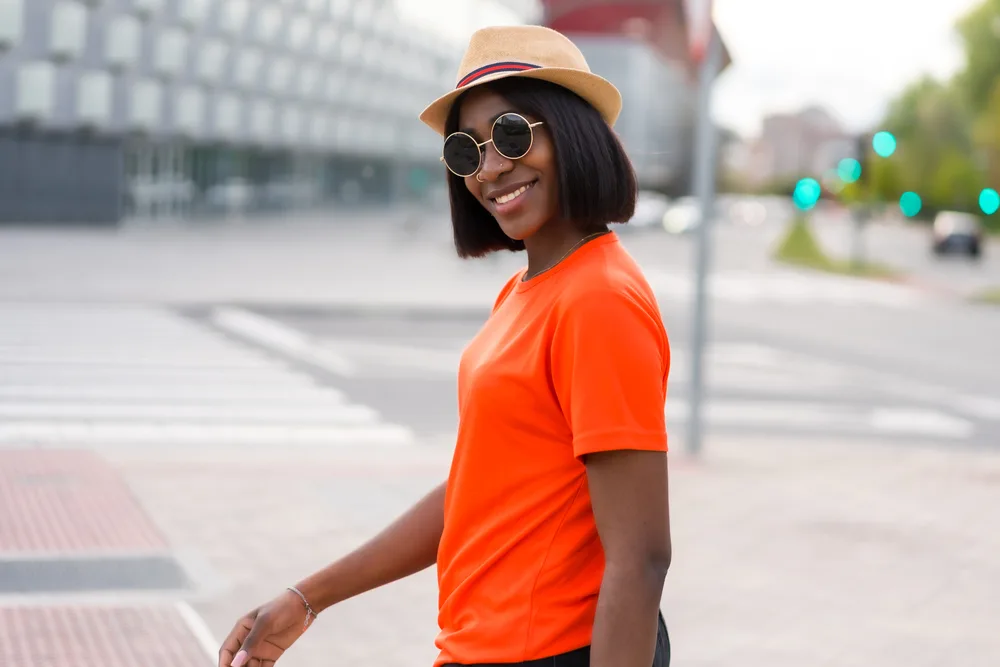 Other Ways to Help Wigs for Kids
We get it; not everyone is able to donate their hair. Whether it's been chemically treated or you just aren't ready to let it go, there are other ways you can contribute. We'll share them below.
Volunteering – From events and donation drives to processing mail and donations, there are a variety of volunteer opportunities for people looking to give back. And because these opportunities are lesser known, Wigs for Kids sometimes has difficulty filling positions. So if you'd like to volunteer your time to Wigs for Kids, check out their volunteer opportunities page to learn more.
Donating money – Medical wigs are expensive and time-consuming to construct. In fact, each unit can cost as much as $1200 to make. So if you're looking for an easy way to contribute, consider sending a monetary donation to Wigs for Kids through their website or by mail.
Sharing your story – One of the easiest ways to support Wigs for Kids is to simply share their message! After all, you never know if one of your friends, coworkers, or family members is planning on cutting their hair. Sharing your story can be as simple as creating a post on social media or spreading the word in your local community.
There's no doubt about it: donating your hair to Wigs for Kids is a generous act of kindness that can bring joy and confidence to those who need it most.
But if you want to make sure that your donation is accepted, you'll have to follow the organization's list of rules and requirements.
Otherwise, there's a chance that your donation will get discarded long before it reaches the kids who need it. Whether you're a first-time hair donor or are just new to Wigs for Kids, we hope that the information we've provided today is what you were looking for!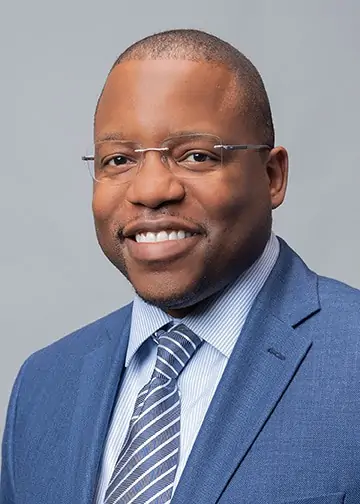 Kenneth Byrd holds a BS in Accounting and Management Information Systems and an MBA from the University of Alabama at Birmingham. With over 15 years of experience, Kenneth has been dedicated to hair care since 2008, when he co-founded Curl Centric® and Natural Hair Box alongside his wife. As a team, they promote healthy hair care practices through their comprehensive platform, Curl Centric. Curl Centric is a website operated by a husband and wife team that encourages healthy hair care. At Curl Centric, we aim to help our readers take control of their hair care journey and make good decisions about products, hairstyles, and maintenance techniques. We also have strict editorial integrity; here's an explanation of our editorial guidelines and how we make money.