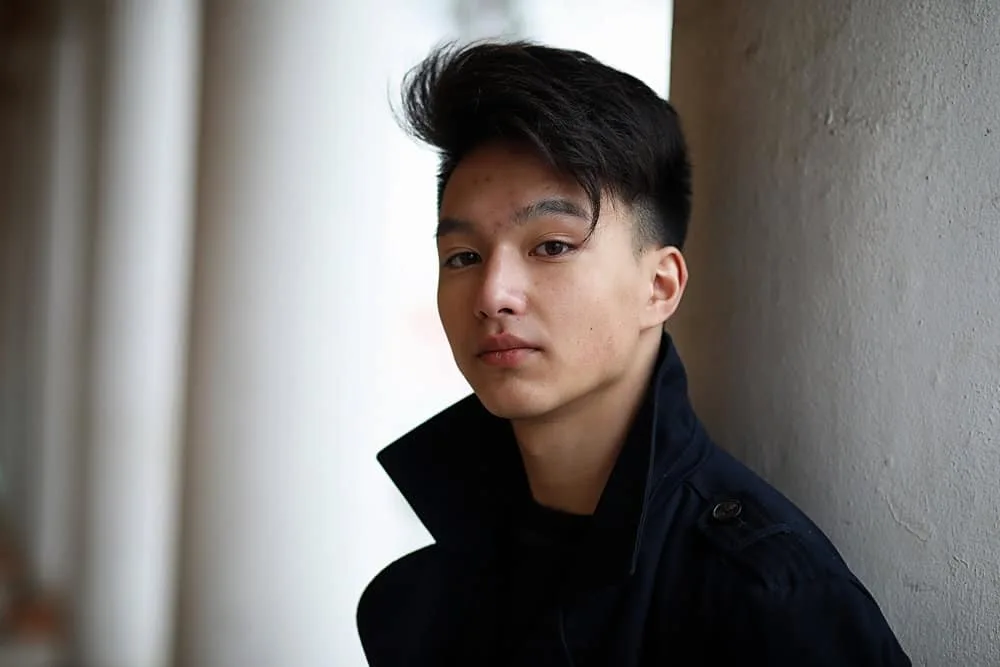 K-pop hairstyles have taken the world by storm as of late. And the popularity of these styles has inspired people all over to push the boundaries of traditional beauty standards and be themselves.
There are tons of K-pop hairstyles in rotation right now, but if you want to know some of the best, this is the place to be. This article will showcase some of the most impressive K-pop hairstyles you'll see anywhere. Let's get right into it!
The Best K-Pop Hairstyles for Korean Guys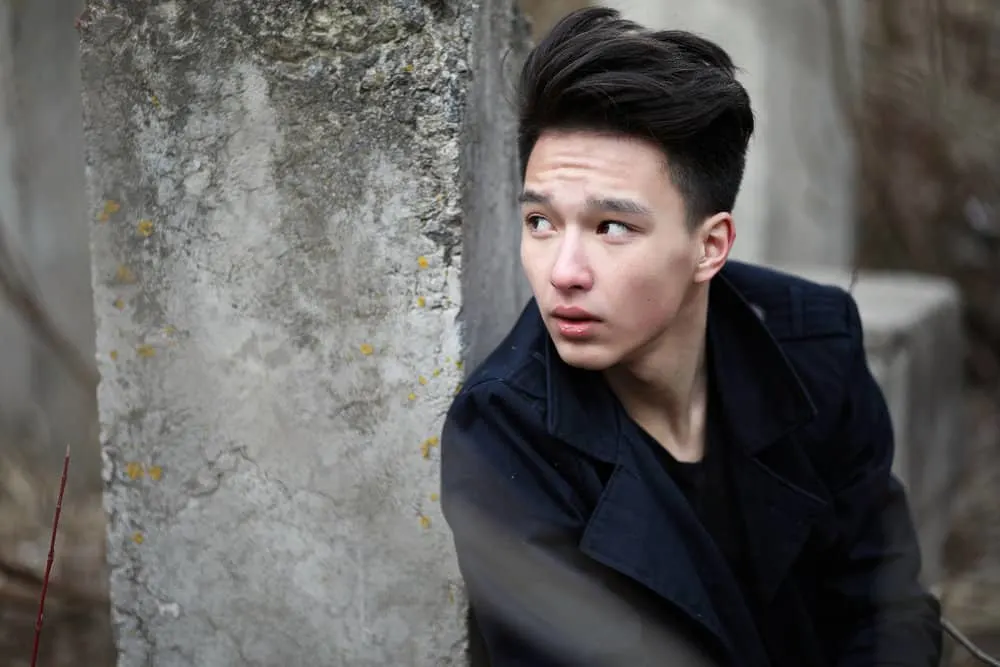 The ever-popular K-pop hairstyles can be customized to accommodate facial features, naturally straight or curly textures, and various hair lengths. These Korean hairstyles can include long bangs, faded sides, and even an eye-catching top knot if you're going for a more trendy look.
Comma Hair
HAIR STYLING COMMA HAIR KPOP KOREA
Comma hair is a style you'll often see male Korean singers wear. The style is shaved close to the scalp in the back and along the sides of the head.
But the hair at the crown of the head is kept considerably longer, with a noticeable bang and slightly off-center part.
The style is mostly sleek except for the front portion, which is styled in the shape of a comma. In this video, you'll see a man styling his comma hair with a blow dryer, a comb, pomade, and hairspray.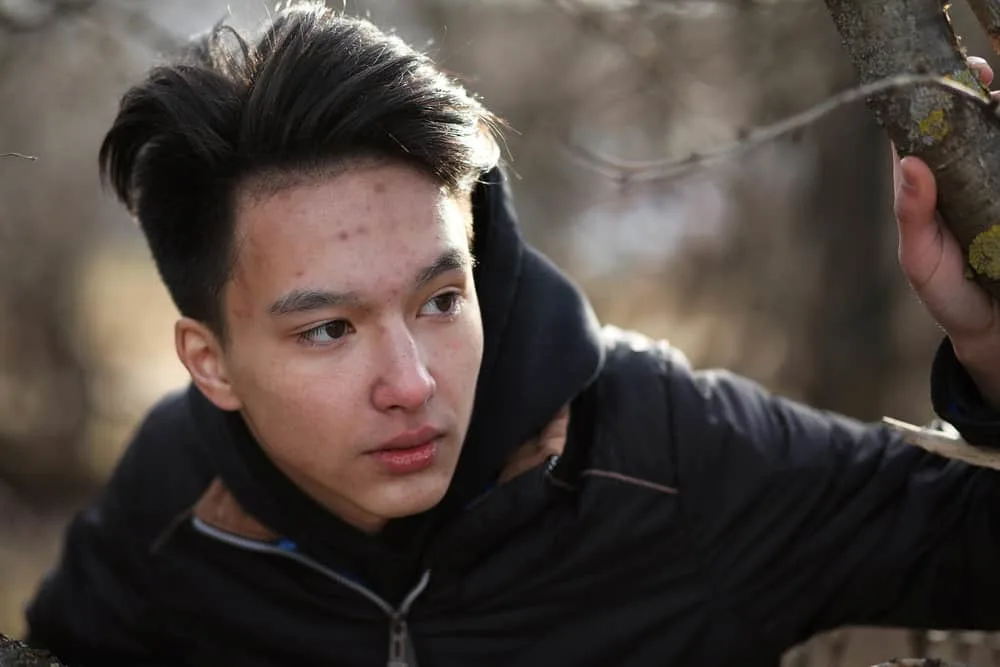 Short Layers with a Middle Part
How I Style My Hair (Middle Part / Korean Hairstyle)
For guys or girls who want a voluminous, sexy style that requires minimal styling, this style is a good choice. It's a relatively short crop with sizeable bangs and a middle part.
The bangs take the shape of a curtain and add length to the face, making it ideal for round faces. But trust us, the style looks just this good on most face shapes.
Find out how this look takes shape in this video.
Short Crop
ASIAN short crop | haircut tutorial | #13
Do you skew a bit toward the minimalist side when it comes to your hair? If so, a debonaire, no-fuss short crop will fit you like a glove. It's a super low-profile cut that leaves the most length at the crown of the head.
The sides of the head are shaved almost to the scalp.
The result is a clean look that'll make you feel confident and well put together. Want to see how it's done? Watch this video to see a stylist do the cut from start to finish.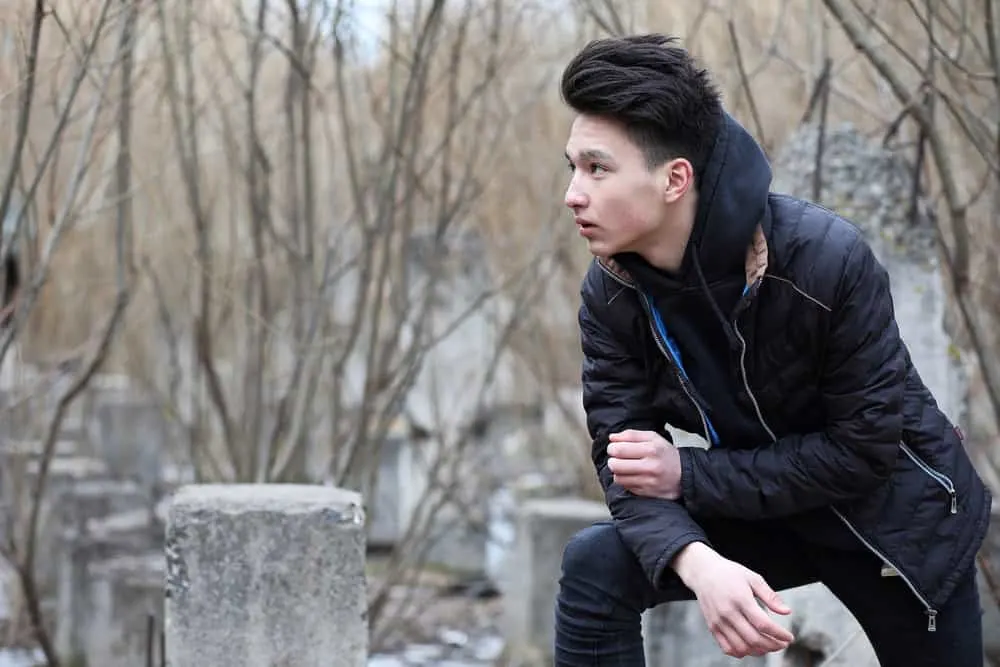 Shaggy French Crop
french crop ,BARBER TUTORIAL , EASY STEP!!!
The shaggy French crop is a variation of the short French crop. It's for people who want to want a bit more personality in the finished result.
Instead of cutting the short in the crown, the stylist will leave the hair a couple of inches long and put in some choppy layers for unmistakable personality and movement.
This style's characteristic shagginess gives the look a relaxed, lived-in quality that's all the rage in the world of Korean pop culture. Watch this video to see how it's done.
Curtain Fringe
MODERN MIDDLE PART | MENS Curtain Bangs | BARBER TUTORIAL
One characteristic you'll see in many K-pop hairstyles is the curtain fringe. These bangs are unique in that they sway to and fro and fall over the sides of the forehead like a curtain.
They can take virtually any look to the next level and frame the face to enhance your attractiveness. Watch this visual demo to see how a stylist brings the look to life.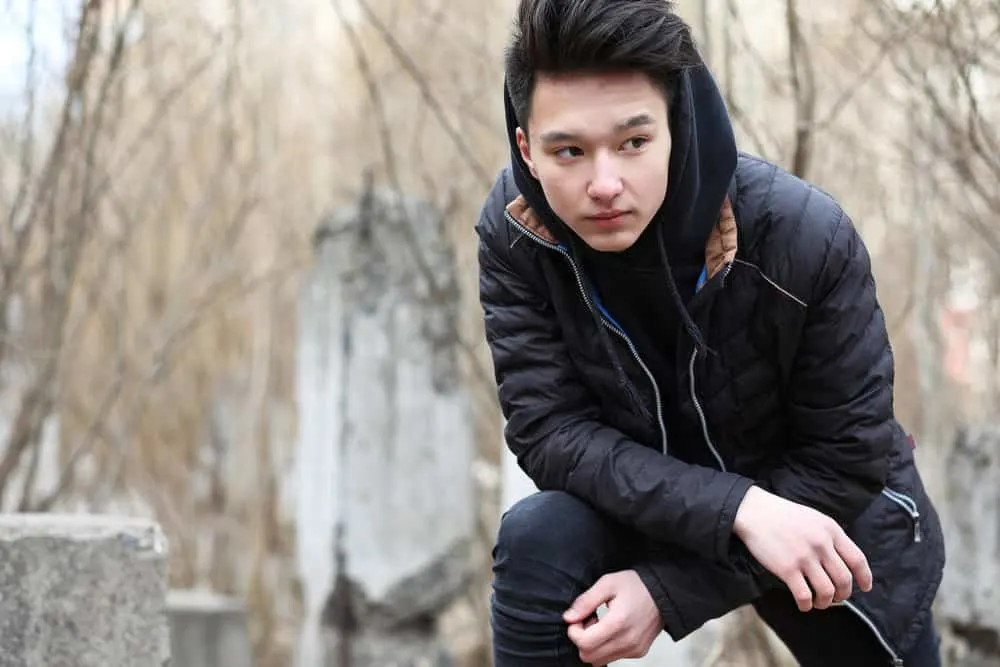 Two Block with Bangs
The garam | How to haircut | Two-Block
The two-block cut is one of the most popular K-pop hairstyles of all. It can easily be compared to an undercut because it looks similar. The two-block haircut takes the hair short on the sides and back and leaves the hair at the crown considerably longer than the rest.
The hair left out at the top can be styled in various ways, depending on the client's wishes. Want to see how the style is created? Watch this video to learn more.
Side Swept Hard Part
Side Swept for classic men
The side swept hard part hairstyle is synonymous with K-pop flavor. It's an angular cut that's shaved in the back. It has a hard part–a part carved out with either a razor, a clipper, or some combination of the two.
The look is equal parts sleek and sophisticated. If that's your style, this is your cut! Check out this YouTube video showcasing how the cut is created.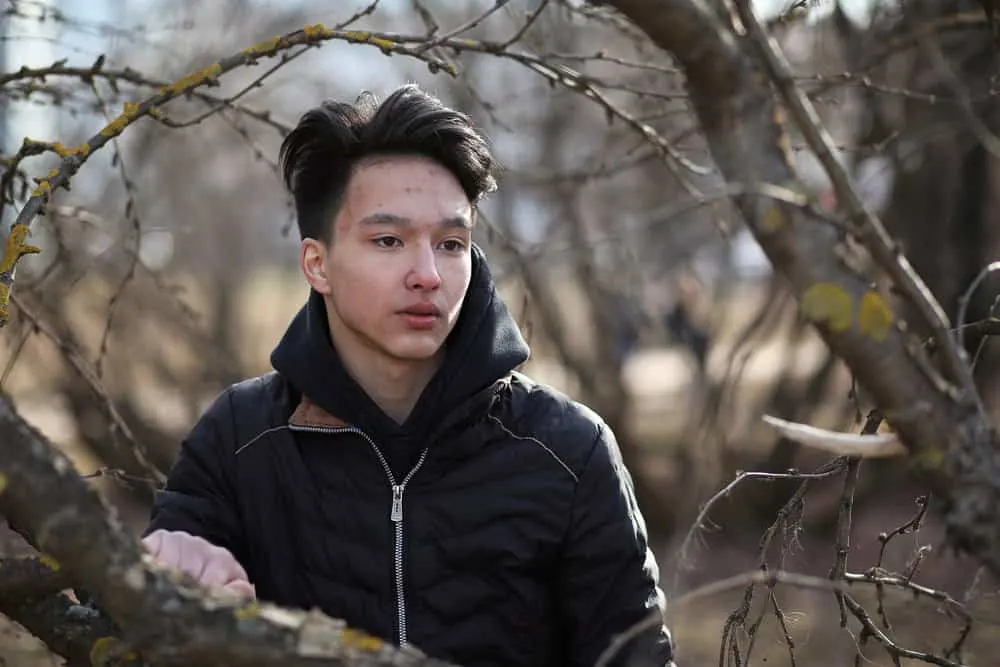 Disconnected Undercut
Undercut hairstyle disconnected - Men's hair & styling Inspiration
We'll bet you've seen several K-pop members rock this contrast-heavy cut. It's a cut characterized by exaggeratedly long hair at the top and super short hair along the sides and in the back.
The contrast gives the cut a disconnected quality, as there's little blending between the sides, back, and crown. If you want to try this look, you can check out this video for additional information.
Are K-pop Hairstyles for Everyone?
K-pop hairstyles are for anyone who has a suitable base for them. If you want a K-pop cut with a long crown, you'll need enough hair at the crown to make that happen.
Also, if your hair is kinky, you might need to straighten your hair to get a look identical to your favorite K-pop idols.
What's more, if your hair is too short for a given style, you'll have to pay for, or add, extensions. As long as you're willing to put in the work to get the K-pop style you've got your eye on, you can wear whatever style you want.
Note: This applies to your race as well. If you have a genuine interest in Korean culture and have taken the time to learn about said culture, feel free to try out some of the styles. So long as you respect the culture, that's what matters.
You may get some stares for wearing your hair in a K-pop style if you're not Korean. So, you'll have to determine whether you'll allow that to affect you.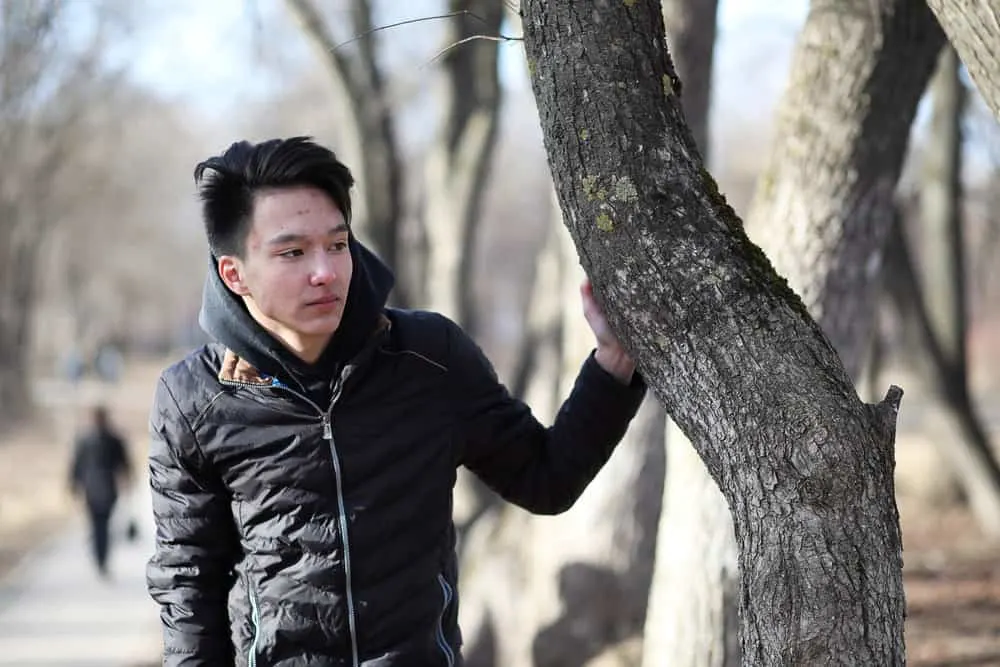 How Much is a K-Pop Cut?
The price you'll pay for your K-pop cut ultimately depends on your hair type, which cut you want, and whether you will be styling your own hair afterward. A professional haircut will cost money, but so does the styling that comes later.
If you want to save some money, you can do so by styling your hair at home rather than allowing a professional to do so.
Who Has the Best K-Pop Style?
The answer to this one is impossible to pinpoint. Everyone thinks that their favorite K-pop idol has the best hair. But it's safe to say that the following K-pop idols are among the top:
Jimin
JungKook
Jin
BTS (all)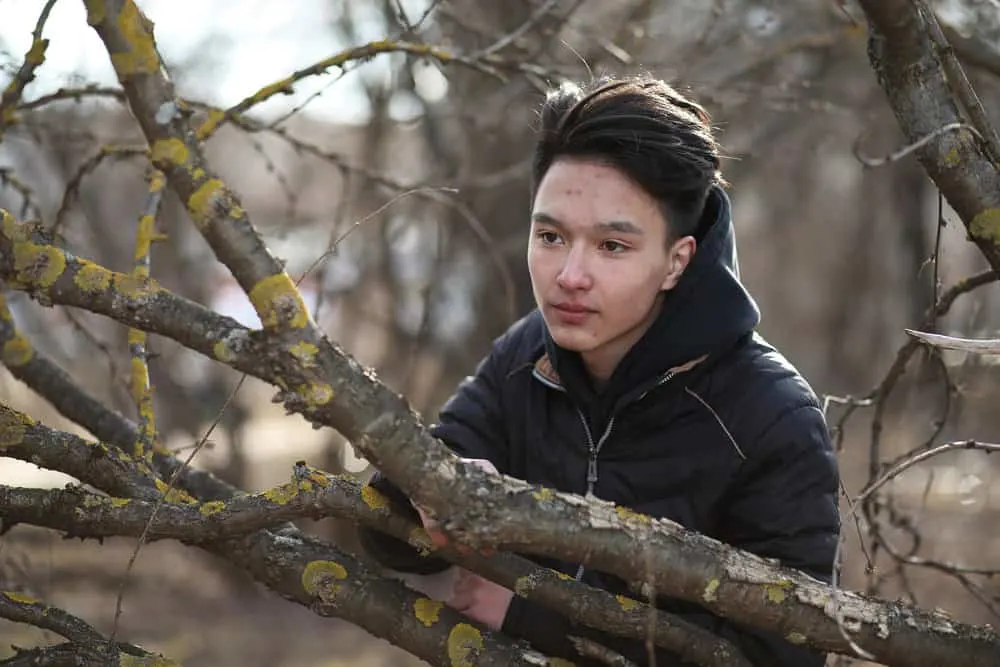 Tips to Follow if You Want a K-Pop Cut
One thing you'll notice with all K-pop cuts is that there are no split ends or jagged hairs. The best K-pop styles are done on incredibly healthy hair.
So, if you want your cut to look its best, go to a professional who can give you the look you're going for without ruining your hair. And always give your hair the moisture, care, and maintenance it needs.
Here are some tips to use in this regard:
In addition to prioritizing hair care, we encourage you to choose your stylist wisely. Not every stylist will have the experience necessary to execute K-pop hairstyles. Find one that has experience doing the specific cut you want. Only then will you be able to gauge whether that stylist can help you.
So, there you have it – everything you need to know about K-pop hairstyles and how they're created. We hope you found the information you were looking for, and we wish you the best with your hair styling endeavors.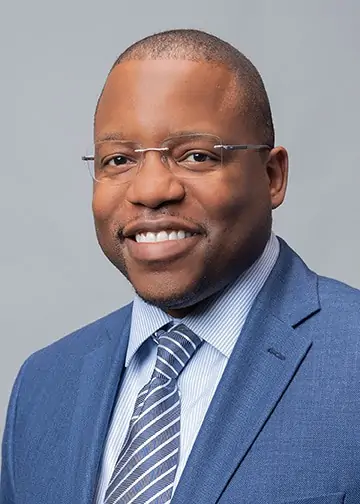 Kenneth Byrd holds a BS in Accounting and Management Information Systems and an MBA from the University of Alabama at Birmingham. With over 15 years of experience, Kenneth has been dedicated to hair care since 2008, when he co-founded Curl Centric® and Natural Hair Box alongside his wife. As a team, they promote healthy hair care practices through their comprehensive platform, Curl Centric. Curl Centric is a website operated by a husband and wife team that encourages healthy hair care. At Curl Centric, we aim to help our readers take control of their hair care journey and make good decisions about products, hairstyles, and maintenance techniques. We also have strict editorial integrity; here's an explanation of our editorial guidelines and how we make money.