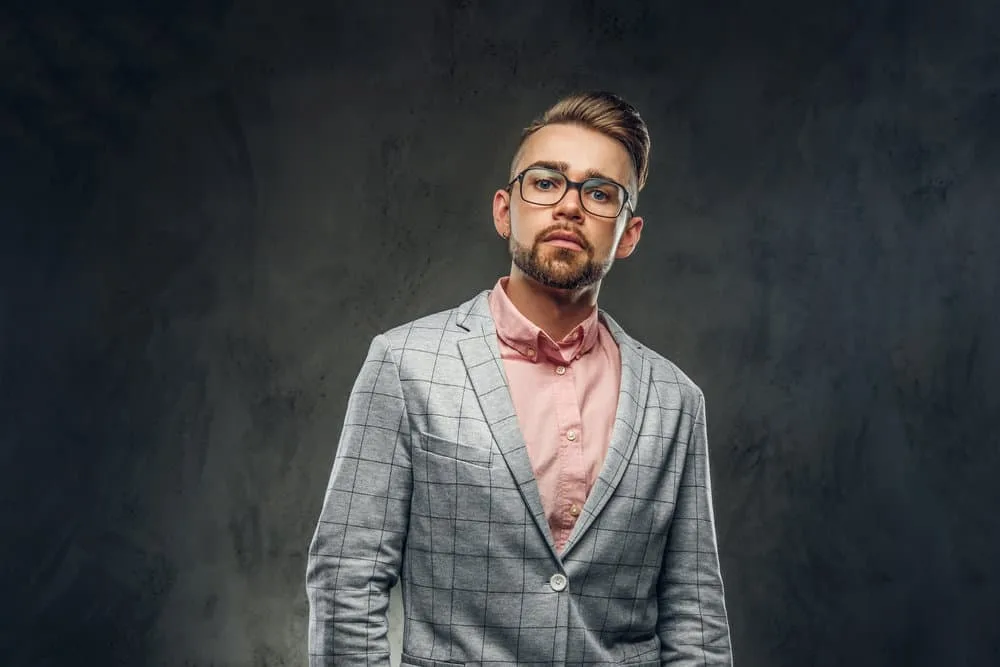 French crop haircuts are one of the most well-known and widely sought-after short haircuts. They've skyrocketed in popularity in recent years due to their classic shape and wearability.
But there's a common misconception that there's only one way to wear a French crop. In this article, we'll share some of our favorite takes on a French crop haircut.
We'll walk you through a handpicked selection of different hairstyles to prove a French crop can suit every face shape, hair type, and personal style.
The Best French Crop Haircuts for Men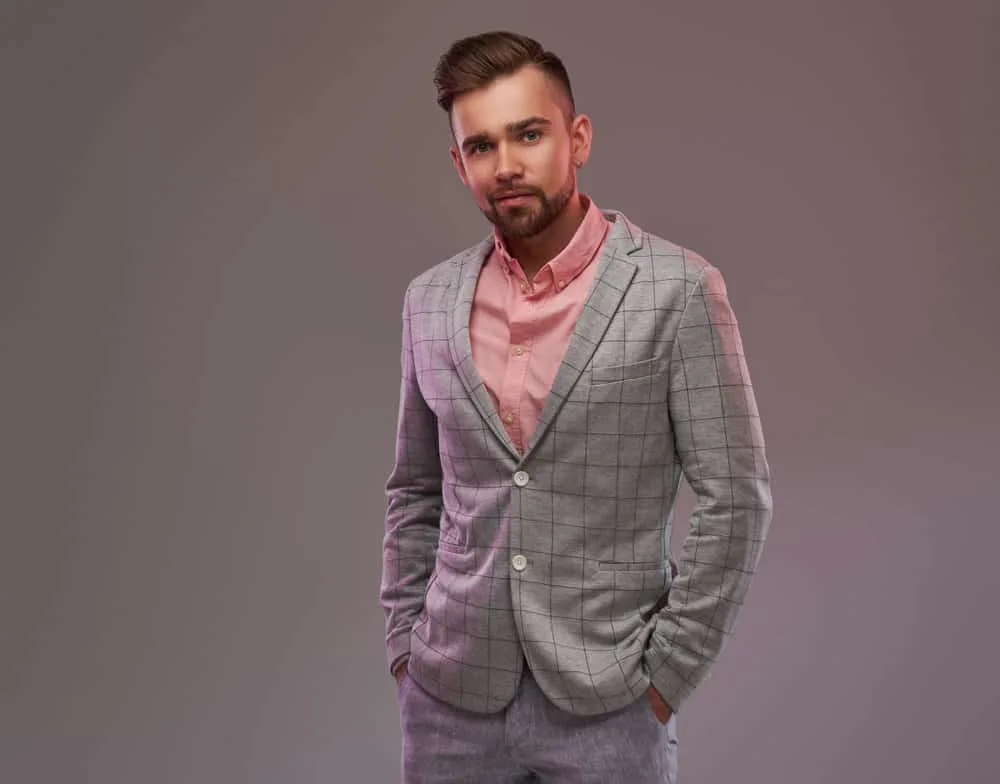 The French crop haircut is a classic, timeless style that has been popular among men for decades. This article will explore 15 of the best French crop haircuts for men, from classic variations to contemporary styles, like the French crop undercut. Whether you're after a low-maintenance look or something a little edgier, there's sure to be a French crop that suits your preferences.
1. French Crop with Skin Fade
First on our list of French crop hairstyles is a French crop with a skin fade. A French crop is a short haircut with short sides and a moderately longer fringe.
On the other hand, a skin fade is a faded style in which your sides are cut very close to the skin, leading to a smooth, seamless transition from hair to a bare scalp. Skin fades are dramatic, but the gradual change in length helps prevent them from being too edgy or unruly.
To get a skin fade, cut the top of your hair to a medium length and texture it with scissors or clippers. Next, fade your back and sides.
You can create a high, medium, or low fade, depending on your preferences. Just keep in mind that because skin fades are super short, they can be higher maintenance.
Your hair will start to grow out in just a couple of weeks, so you'll need to get regular touch-ups. Now that you have a general overview, you can watch a YouTube tutorial (like this one) to learn more.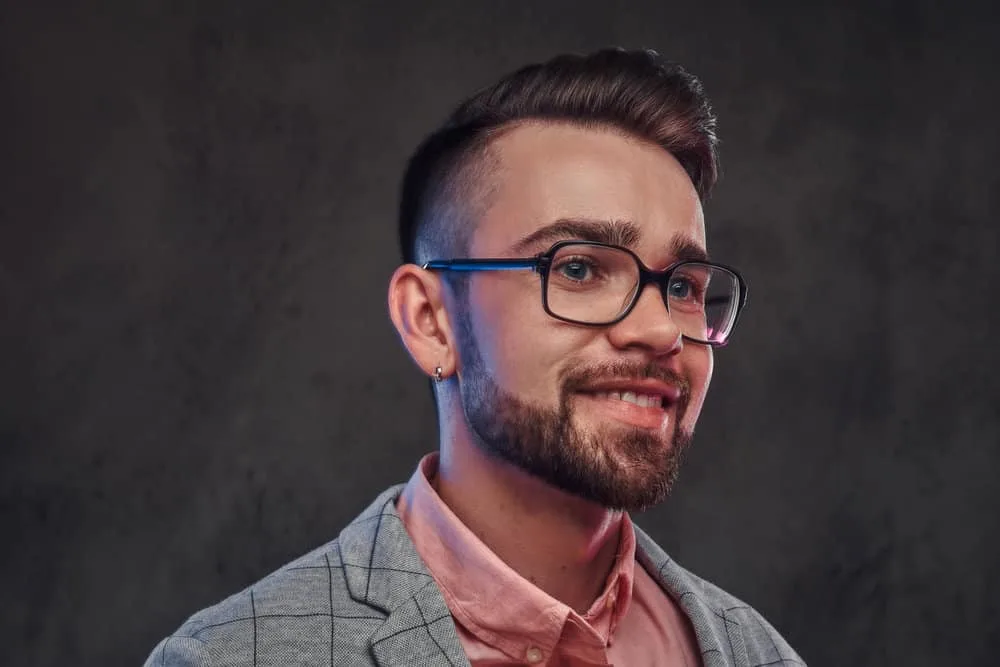 2. Straight French Crop
Looking for a way to give your naturally straight strands a bit more texture? A straight French crop ensures all your length is on display and creates a sleek, classic-looking profile.
Straight French crops are perfect for men who want a modern and trendy look that's easy to style and maintain. This style also works well for all face shapes and can be styled in a variety of ways.
Some men prefer to wear their straight French crops messy and textured, while others go for a more sleek and polished look. To style your French crop, apply a small amount of styling product, like pomade or wax, to the top of your head.
Next, use your fingers or a comb to style the hair into the desired shape. This video should provide you with all the information you'll need to know.
3. Disconnected French Crop
Disconnected haircuts are quickly becoming one of the most beloved men's hairstyles. To create a disconnected French crop, leave the top of your head long and cut the sides and back of your hair down to your scalp.
While other haircuts like fades and tapers have a gradual transition in length, disconnected cuts change abruptly to create a much bolder, edgier look for anyone who wants to stand out in a crowd.
Since disconnected cuts eliminate most of your hair, they're super easy to style! Just work a bit of product into your long top and brush through it to get rid of knots and tangles.
Next, use a brush or comb to style your top.
You can slick it back, bring it forward, or smooth all strands over to one side. As shown in this tutorial, a disconnected French crop is one of the more accessible and versatile takes on a French crop.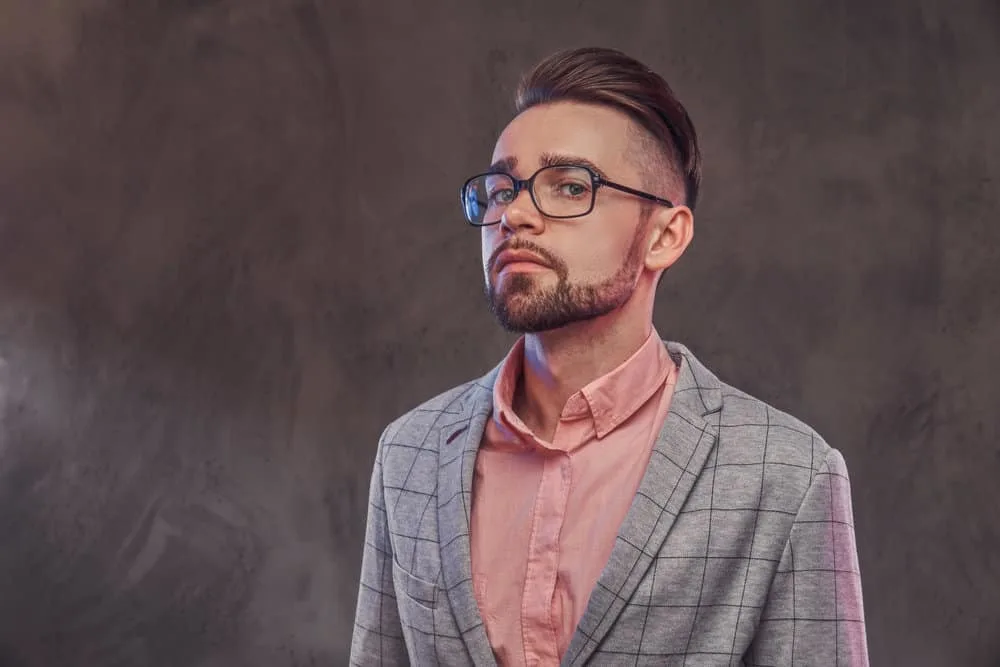 4. Drop Fade Textured Crop
A drop fade textured crop is an ultra-modern rendition of a traditional French crop.
Drop fades are similar to regular fades, but instead of starting high on the head, they drop in length below the ear to give your crown more depth and bring sharpness to your facial features.
Drop fades make your haircut look more precise and draw attention toward the center of your head to help your hair look fuller, making this an excellent option for men dealing with thinning and hair loss.
A drop fade textured crop is neat, short, and perfect for men who prefer to keep their styling routine simple.
The only thing you'll need to do is brush a shine-enhancing or texturizing pomade through your hair. After that, your hair is ready to go! Here's a video demo that will help make the styling process painless.
5. Textured French Crop
Looking for a French crop that's more relaxed and laid back? If that sounds like a style you want to try, you'll want to check out our next look!
A textured French crop is a more casual take on a traditional French crop.
It features a loose, messy texture that keeps your cut from looking too prim and proper. To style a textured French crop, apply a lightweight gel or pomade to freshly washed hair.
Once your strands are coated, use your fingers to tousle them and roll small sections of hair together. Keep going until you're satisfied with the amount of texture.
Then, to finish your crop off, spritz it with a medium-hold hairspray to ensure your hair retains its definition and doesn't develop frizz or flyaways. This YouTube video will help break things down a little further.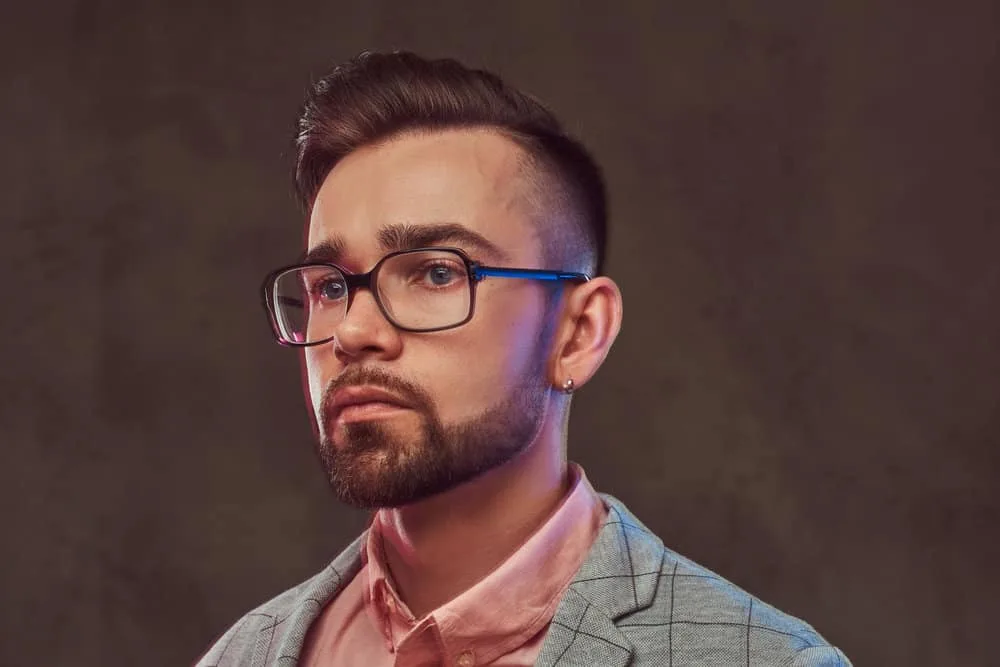 6. French Crop with a Slight Fade
Our next look proves that even small changes can have a major impact on your hairdo. It pairs a traditional French crop with a subtle fade. A fade leaves the top of your hair relatively untouched.
Then, starting around your temples, your hair is gradually taken down to your scalp.
While fades are often short and dramatic, this look keeps things simple by only shortening your hair a few centimeters. It's an incredibly subtle change that instantly upgrades your French top by making it look more sleek and polished.
Additionally, adding a fade to your French crop significantly cuts down the amount of styling you'll have to do each morning.
Your hair will fall in place naturally, so you can get out of the door in a fraction of your usual time. You can learn more about styling your French crop by watching this video tutorial.
7. Long French Crop Top
It's no secret that French crops are traditionally short and tight on the top and sides, but our next hairstyle features a slightly longer top to soften the classic look and give it a little more playfulness.
Additionally, the longer top allows you to brush your hair forward to cover your forehead, which makes this the perfect cut for men with a receding hairline.
The added length also gives you many more styling options like quiffs, pompadours, braids, and blowouts, making this style the best choice for men who enjoy experimenting with different hairstyles.
Long French crops have a much more relaxed, youthful shape that prevents your cut from looking too stiff and mature. But don't take our word for it! Instead, look at this beginner-friendly video demonstration to find out more.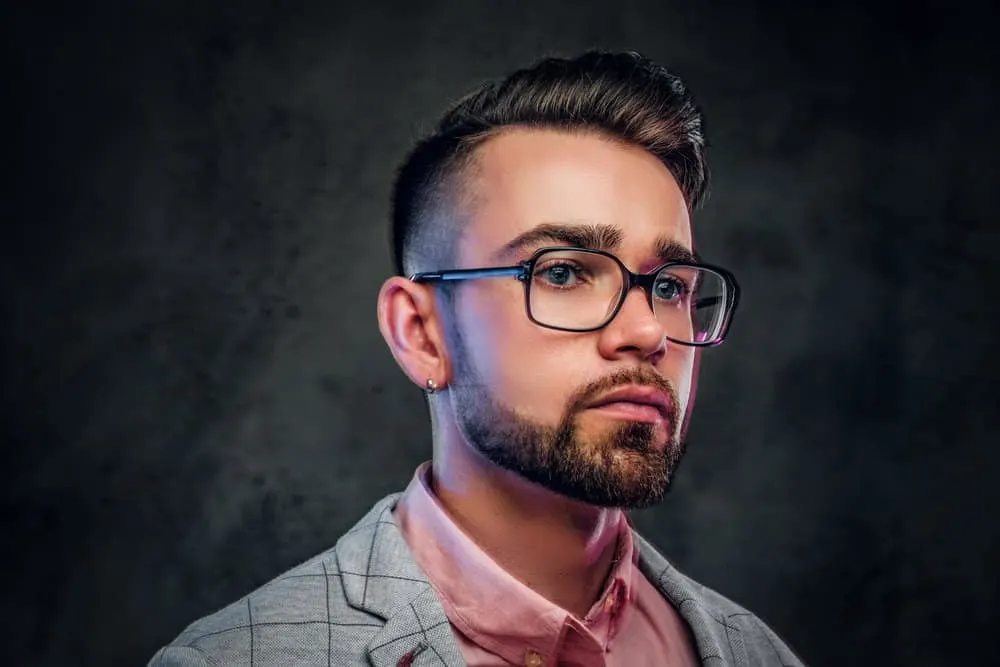 8. Curly French Crop
While French crops look amazing on straight hair, we think they look just as good with curly locks. Your natural curls help add a bit more contrast to the crop's sharp structure and bring more lightness.
They also give your hair a laid-back vibe, making it look cool rather than stiff and boring. The best thing about a curly French crop is that they're super simple to style!
Start by applying a curl-enhancing gel or mousse to damp, freshly washed hair.
Next, it's time to dry. Regular blow dryers blast your hair with high-velocity air that can ruin your natural curl definition, so opt for a more gentle method of drying your hair, like letting it air dry or using a diffuser.
Once your hair is dry, you can style your curly French type however you like. Try throwing it into a bun or ponytail, or simply let your curls hang free. Check out this YouTube video for more styling tips and tricks.
9. Mid-Fade Textured French Crop Top
Mid-fades, or medium fades, are a type of fade starting about halfway in between your temples and ears. They create a ton of movement and volume at the top of your head, giving you plenty of room to play around with styling.
You can try brushing all of your hair forward or slicking it back, or add a side part and smooth all of your strands to either side. Because they aren't a dramatic cut, mid-fades are pretty much universally flattering.
To create a mid-fade, map out a line halfway between your ears and temples.
Then, use your clippers to trim back the hair below that line. As you make your way down, slowly start to take your hair shorter.
When you finish your cut, apply a bit of pomade to your hair and use your fingers to rake it through. Still, have questions? You can learn how to style your new mid-fade textured French crop with this helpful video demo.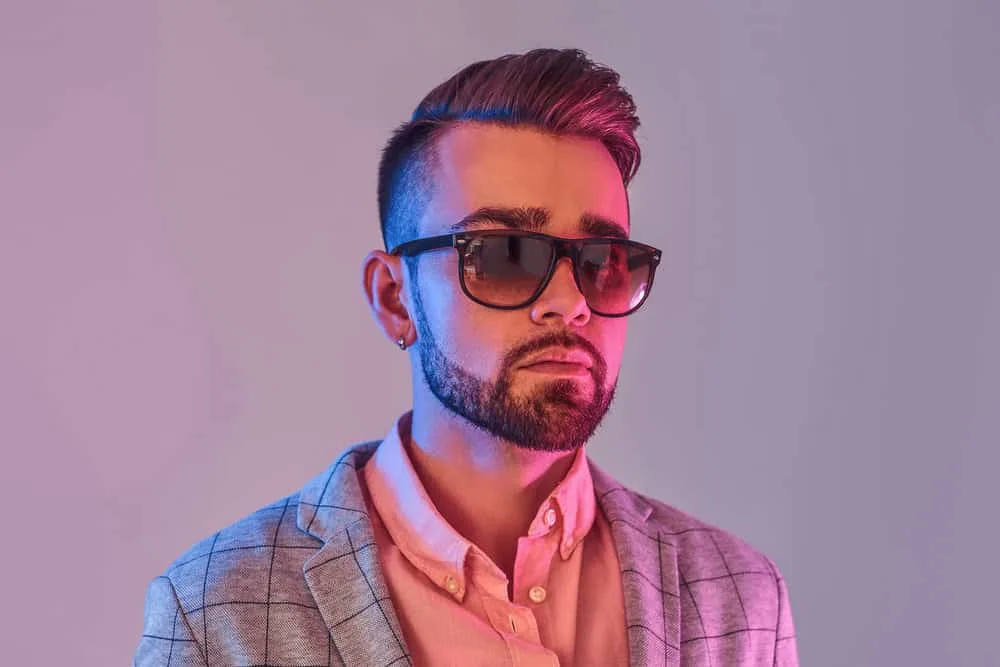 10. French Crop with Blunt Fringe
A blunt fringe makes the perfect addition to a French crop. It's short, easy to care for, and style, and gives your hair a stunning contrast.
A blunt fringe works exceptionally well for men with thin or fine strands.
Unlike wispy bangs, which can make your hair look scraggly, a blunt fringe makes your hair look fuller. To style your blunt fringe, shampoo and condition your hair like normal.
Then, use a blow dryer and brush to shape your crop.
Make sure you direct your hair forward, so your bangs fall towards your face. Now that you've finished creating your basic shape rub a small amount of wax or pomade between your hands.
Rake your fingers through your strands to ensure the product is evenly distributed.
To finish off your look, finger-style your bangs until they fall the way you want them to. That's all there is to it! This YouTube tutorial will tell you everything else you need to know.
11. Ultra-Short French Crop
French crops are already a short haircut, but some daring men have decided to take them even shorter. An ultra-short French crop is a short, tight haircut that's all about sleekness and precision.
It has a clean, minimalist look perfect for anyone who prefers to keep things simple.
To achieve an ultra-short French crop, use a pair of clippers to cut your hair to around one inch long. Next, go back and cut the sides shorter.
Make sure you blend your cut and create a seamless transition between the hair on top and sides. Once you finish your cut, you can move on to styling.
Because of the minimal length, your options may be limited. That said, an ultra-short French crop is best suited for men searching for a no-fuss haircut that's easy to style and maintain.
Thinking about trying this look out on your own? Learn how to cut an ultra-short French crop with this simple video demonstration.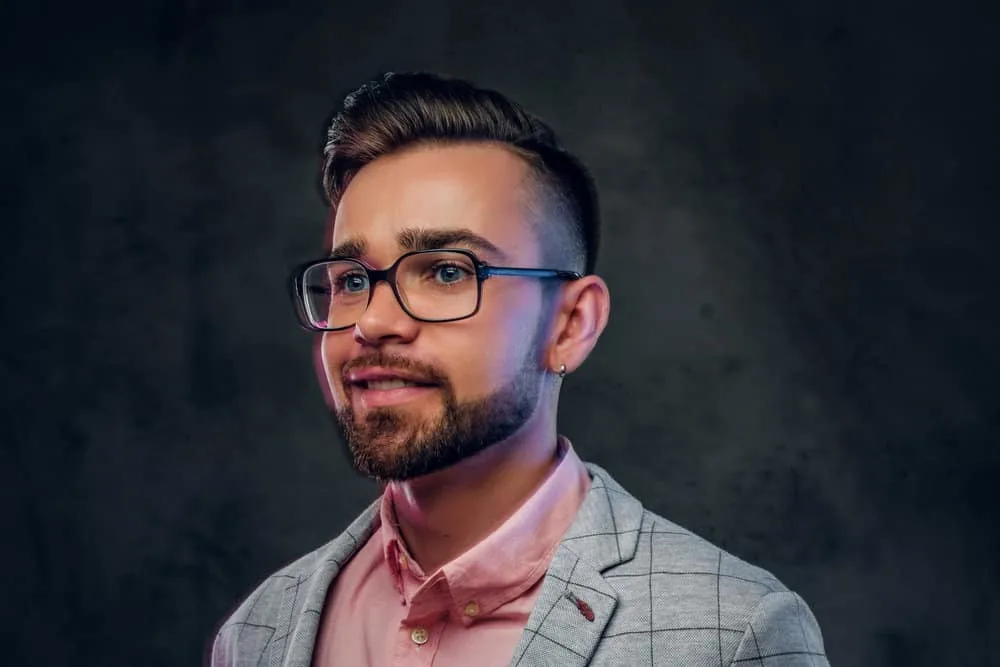 12. French Crop with Burst Fade
With a name like burst fade, you know this look creates a big impact. Burst fades are a relatively simple style in which a curved line is created around your ears.
Above the line, your hair is kept long and has the traditional French crop shape. But below the line is where all the magic happens. The hair beneath the line is cut short, particularly around your ear.
This allows more of your scalp to show through and creates a stunning color contrast between your hair and scalp.
This contrast is where the burst fade gets its name, as the sudden glimpse of your skin creates a burst of color. You can see how this gifted barber brought their French crop with a burst fade to life by clicking here.
13. Comb-over French Crop
Although French crops are usually defined by their long, blunt fringe, you can also pair them with a comb-over to create a more professional look. As you can probably tell by the name, a comb-over is created by combing all of your hair in one direction.
They're highly refined and can elevate a simple French crop into a distinguished 'do. Comb-overs are also a great way to blend a receding hairline into your cut and bring more balance to rounded face shapes.
The only downside to this style is that you'll have to keep at least three or four inches of hair on top. But if your hair is long enough, you'll love how quick and easy your comb-over is to style.
To start, part your hair on your desired side.
Apply a small amount of wax or pomade to your strands and brush both sides of your hair towards the closest ear. And that's it! As this gifted barber shows, styling a comb-over French crop is super simple!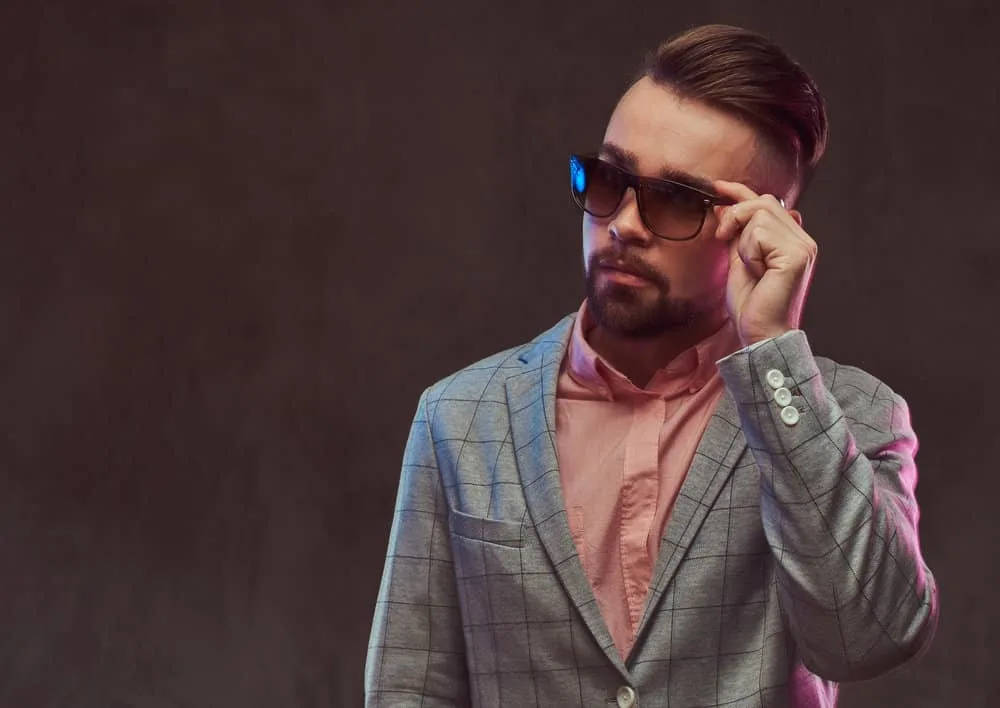 14. French Crop with a Low Fade
Pairing your French crop with a low fade is one of the most effective ways to add more style and class to your usual cut. Low fades are a fade style in which your hair only gets shorter about a third of the way up your head.
Low fades are one of the more subtle styles, but they still impart a clean, tight precision to your crop. While high and mid-fades typically provide more length and volume, low fades are short and sweet.
They require far less daily maintenance and are ideal for men who want to reduce styling time without sacrificing style and wearability. And we still haven't gotten to the best part!
Because they take up such little space, low fades are the easiest type of fade to maintain. While high and mid-fades should be touched up every two to four weeks, low fades look great for up to eight. Want to try this French crop with a low fade on your own? Simply follow this convenient tutorial.
15. Textured French Crop with Skin Fade
Our final French crop hairstyle might sound familiar, but it's been updated with a chic twist. As you now know, a skin fade is a graduated haircut that takes your hair all the way down to your scalp.
This look combines a skin fade with a longer, highly textured top.
The soft, tousled texture contrasts nicely against the harsh precision of a skin fade while bringing a modern edge to your French crop. The only caveat is that men with thick hair may have difficulty pulling this style off.
Your thick locks may look full rather than tousled, so make sure you ask your barber to remove some of the excess weight from your strands. Ready for more styling tips? Here's a tutorial showing you how to get a textured French crop with a skin fade.
That does it for our list of French crop hairstyles! It's better to think of your French crop as a canvas rather than a simple haircut.
It can create the perfect base for all different styling techniques, so have fun trying out various products and methods until you find what works for you.
You can also alter your cut slightly to better fit your hair type, facial shape, and features. Either way, we hope the looks we've reviewed today are just what you were looking for!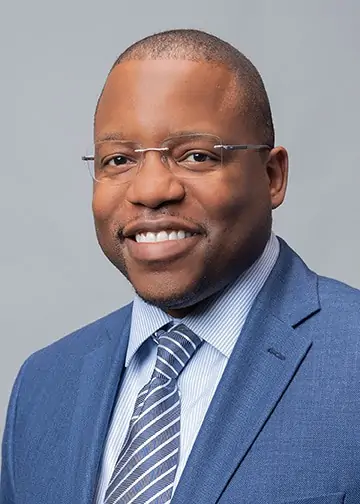 Kenneth Byrd holds a BS in Accounting and Management Information Systems and an MBA from the University of Alabama at Birmingham. With over 15 years of experience, Kenneth has been dedicated to hair care since 2008, when he co-founded Curl Centric® and Natural Hair Box alongside his wife. As a team, they promote healthy hair care practices through their comprehensive platform, Curl Centric. Curl Centric is a website operated by a husband and wife team that encourages healthy hair care. At Curl Centric, we aim to help our readers take control of their hair care journey and make good decisions about products, hairstyles, and maintenance techniques. We also have strict editorial integrity; here's an explanation of our editorial guidelines and how we make money.