The trendy wolf hairstyle (i.e., wolf haircut) is a cut like no other. It's got a wild animalistic streak with wispy layers but still manages to look sophisticated.
Few haircuts emit that same vibe, and that's why we love the wolf cut so much. Women usually rock wolf cuts, but more and more men are trying it and loving it.
If you want to see some wolf cut styles for men, this article is for you. In it, we'll showcase some of the coolest wolf cuts for men. Let's get right into it!
The Best Wolf Cut: Men Hairstyle Tutorials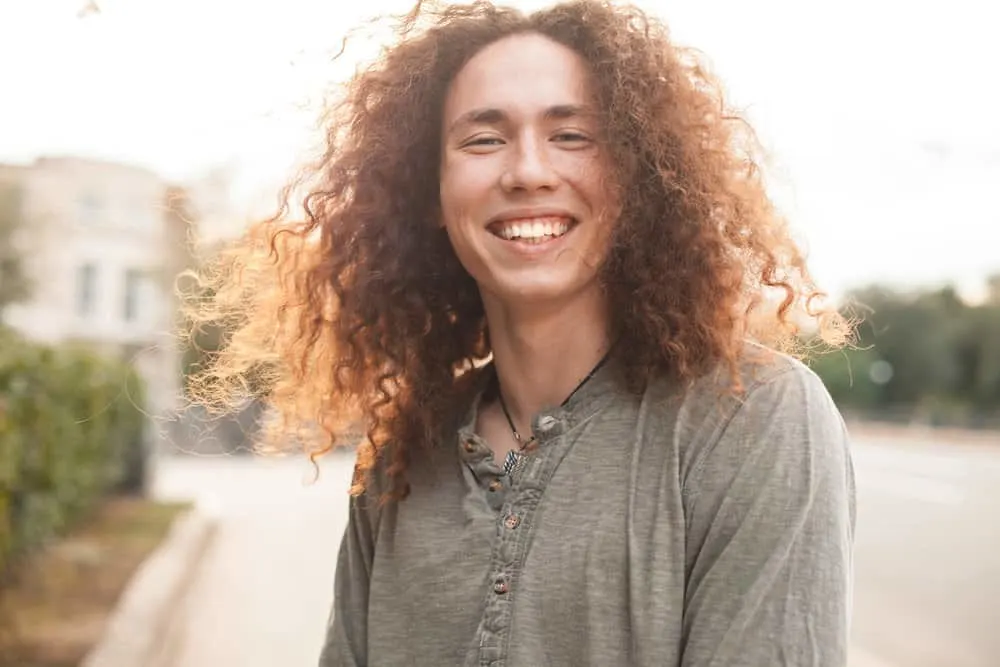 This article includes wolf cuts for straight, curly, and wavy hair types, including a tapered wolf cut mullet hairstyle, shaggy bangs, a choppy wolf cut on long hair, and so much more.
Many of these styles are easy to create. They'll work for men with different hair types, lengths, and face shapes, although a couple will take some time to master.
Korean Style Wolf Cut
SUPER CUT S1 EP12 - Wolf Cut For Men
It's only fitting to start with the traditional men's wolf cut. After all, wolf cuts did originate in South Korea.
It's a beautiful marriage between a deep mullet and a shag haircut, with bold, longer layers and natural texture that frames the face and highlights its features.
If you want to see how a professional does this cut, watch this video. It'll show you everything from start to finish.
American Wolf Cut
This wolf cut is less extreme than the Korean version. Instead of super long layers in the front, it features shorter ones that get longer as you get to the back. The result is a look that showcases more of your face and appears less mysterious overall. Want to know how to achieve this look on your own?
Perfect Layered Men's Haircut Tutorial - TheSalonGuy
This visual demonstration can help a ton.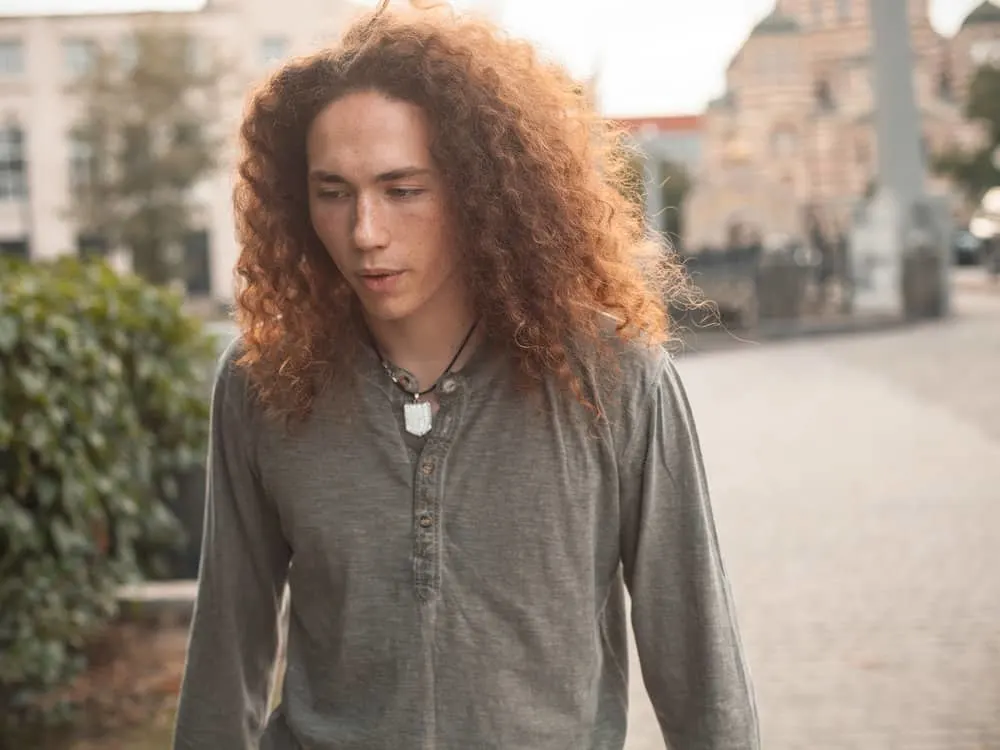 Middle Part Wolf Cut
Want to put a spin on the quintessential wolf cut? Try this one. It's got a middle part and long bangs that graze the cheeks. There are also some big choppy layers to add more visual interest.
How to make a wolf-hair (short length version)haircut tutorial
Go for this look if you want to keep most of your length in the front and have a rounder face. Watch this YouTube demonstration to see the cut from start to finish.
Long Wolf Cut
For anyone who wants to hold onto as much of their hair as possible, the long wolf cut might be right for you. It features long layers in the front that transition to even longer ones on the sides and back.
wolf cut | gaya rambut yang lagi ngetren di TikTok | hair idol studio
Most of the action and movement in this cut are situated at the crown of the head and the bangs. To get an idea of how to achieve this cut yourself, watch this video demo of a professional barber working their magic.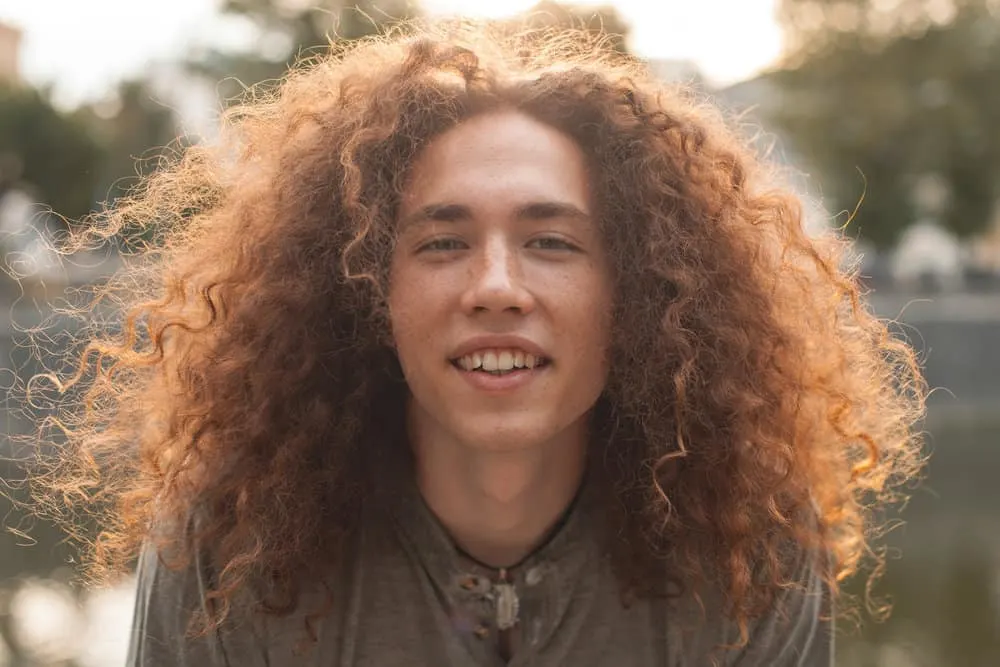 Curly Wolf Cut
Did you think you were left out because you have curls? You'll be glad to know that you can wear this cut too. With that being said, you won't necessarily be able to pull it off unless your curls are at least 10 inches long.
If your curls are at least that long and they naturally hang down (or can be coaxed to lie that way), go for this wolf cut. The best thing about a curly wolf cut is that it has tons of natural volume.
If you want this look, be sure to go to a stylist that knows how to work with curls. Those who don't work with curls often may be unable to provide the results you're going for.
How To Cut A Short Wolf Cut Mullet Hair Cut
Watch a barber do an expert-level wolf cut on curly hair in this video.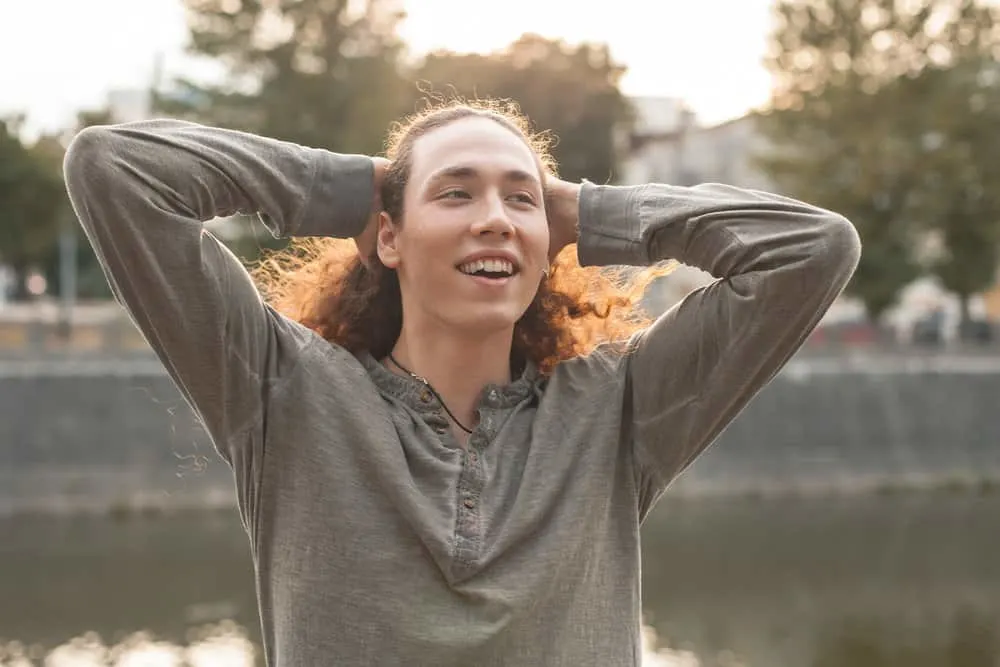 Ultra-Textured Wolf Cut
Does the thought of a wild wolf cut pique your interest? Then this ultra-wild wolf cut is right up your alley. It's got more layers than you can count, and they make the cut come out wider on the sides and give it a lot of movement.
The front also resembles curtain bangs, which are super popular right now. It can also work on a variety of hair lengths.
Want his look?
Wolf Hair Cut Tutorial & Styling
Check out how a talented stylist brings it to fruition in this video.
Aizawa-Inspired Wolf Cut
AIZAWA how to cut a WOLF CUT, My Hero Academia (TUTORIAL HAIRCUT in 5 minutes) 相澤 消太
Are you an MHA (My Hero Academia) fan? Channel your inner Aizawa with this cut. It's a wolf cut defined by its heavy volume and long layers.
Although it may seem unbelievable, this particular wolf cut is easy to do – you can even try it at home. Here's a video showing you how to do it step by step.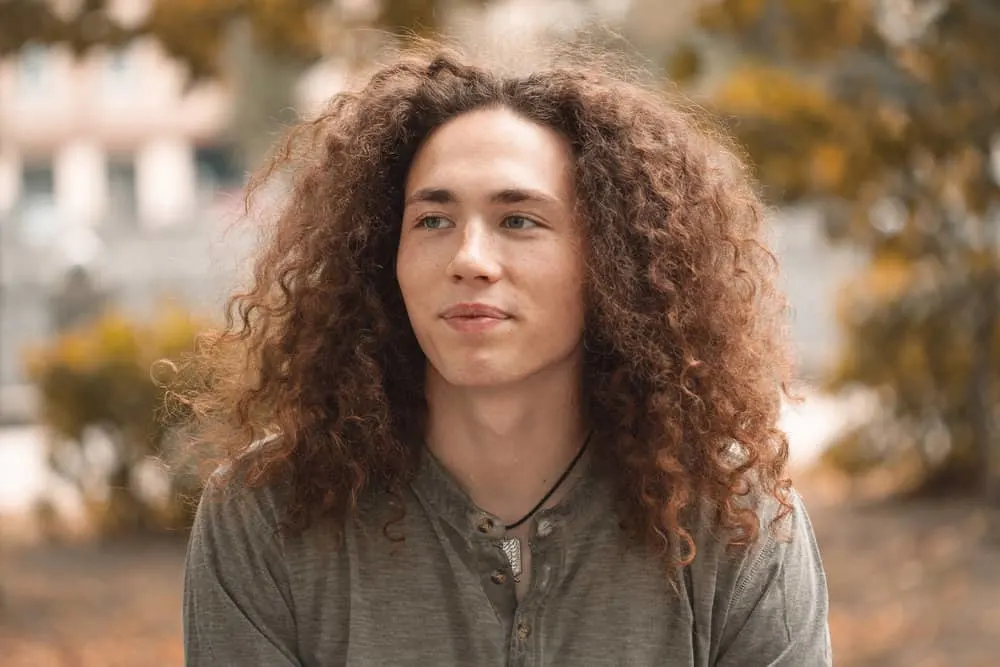 Blonde Wolf Cut
I Gave Myself a Wolfcut cause my Hair was FALLING OUT
Who says guys can't experiment with hair color? Not us! This blonde wolf cut has darker roots, but you can go full-on blonde if that's what you prefer.
To get your hair to look exactly like this, you'll need to bump your ends either with rollers or a hot tool. Watch this video to see how a Creator styles his blonde wolf cut.
Short Wolf Cut
BAKI HANMA HOW TO CUT a Short Wolf Cut EASY (HAIRCUT TUTORIAL) 刃牙
This take on the wolf cut is based on the same hairstyle Baki wore on the anime show, Baki Hanma. The front falls along the bridge of the nose, and the back hangs near the bottom of the neck.
It also has a unique spiky quality that pairs well with a rebel-type personality. You'll need some textured hair or curling tools/rollers to make the look come to life.
To get this look at home, watch this easy-to-follow tutorial on YouTube.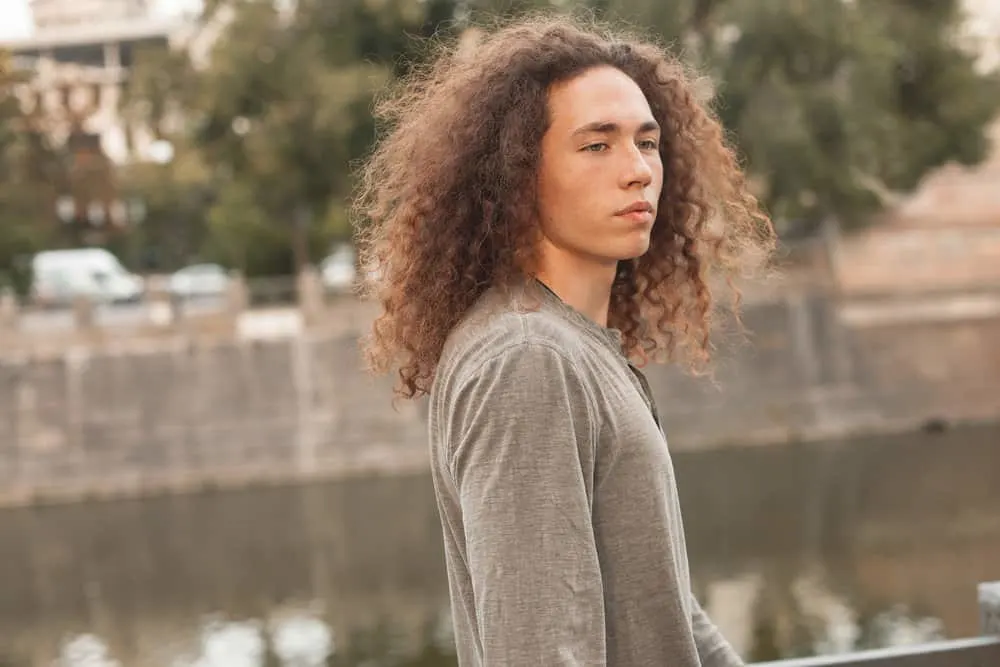 Should You Get a Wolf Cut?
Are you still on the fence as to whether you should give this cut a try? If so, then this section will be a tremendous help. There are several factors to consider before making the decision, and we'll outline them below.
Do you have the personality to back it up? The wolf cut is a character in itself, whether long, short, or anywhere in between. So, it works best for people with strong personalities.
Do you have thinning hair? The wolf cut works wonders for those who are losing their hair. Perhaps that's why men love the style so much. Male pattern baldness is one of those conditions that can rob men of their confidence and hairstyle options. The wolf cut looks great on thin hair, just as it does on thick hair. So, if you suffer from thinning hair, the wolf cut could be precisely what you've been looking for.
Are you tired of typical haircuts? The wolf cut is a clear departure from the haircuts that men typically wear. So, if you've been looking for a cut with an edge, the wolf cut might work for you.
Do you hate going for frequent haircuts? Most do. And that's why so many people love the wolf cut. It's low maintenance and doesn't look bad as it grows out. So, if you get a wolf cut, you'll spend less time in your barber's chair.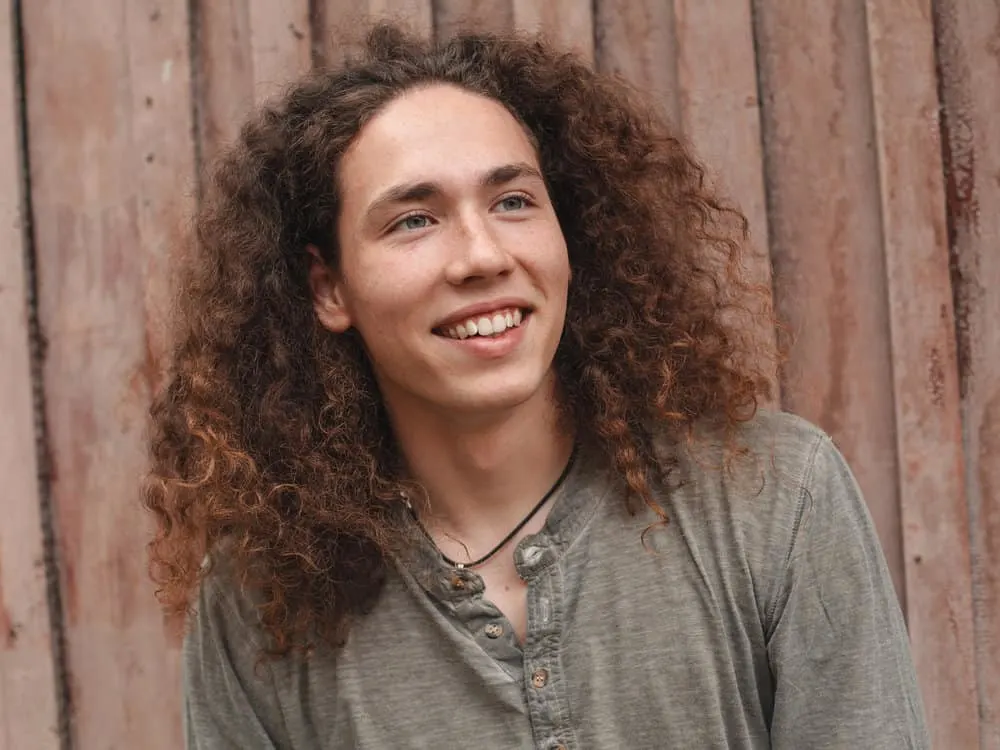 Who Shouldn't Get a Wolf Cut?
Based on the above question, you might think everyone can and should wear a wolf cut. But, though anyone can wear their hair how they'd like, it's not always a good idea. Here are a few instances where you should opt for a different cut entirely.
Your hair is bone straight, and you're not interested in using rollers or hot tools to give it texture. The wolf cut looks best on hair with a bit of texture. It falls flat on people with super straight hair.
You want a middle-part wolf cut, but you have a long face. Middle-part wolf cuts can make a long face look much longer, and this effect can ruin the cut for you. Take this into consideration before trying it out in this case.
Regardless of your choice, we recommend seeing a professional to get your wolf cut professionally done. At-home wolf cuts work sometimes, and there's no harm in giving one a try.
But it's safe to say that your chances of achieving a look you love are lower if you do it at home than if you go to a salon or barbershop.
We hope you found all the information you were looking for in this article. And we wish you the best as you take steps to overhaul your look.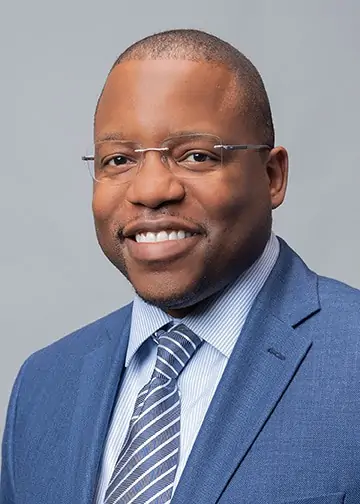 Kenneth Byrd, with a BS in Accounting and Management Information Systems and an MBA from the University of Alabama at Birmingham, has over 15 years of experience and is a recognized authority in hair care. Co-founder of Curl Centric® and Natural Hair Box, Kenneth has dedicated himself to promoting ethical and scientifically-backed hair care practices. Rigorous editorial guidelines, industry recognitions, and features in numerous media outlets evidence his expertise. Kenneth's commitment to transparency, quality, and empowerment has positioned him as a trusted voice in the field, empowering readers to confidently embrace their natural beauty.