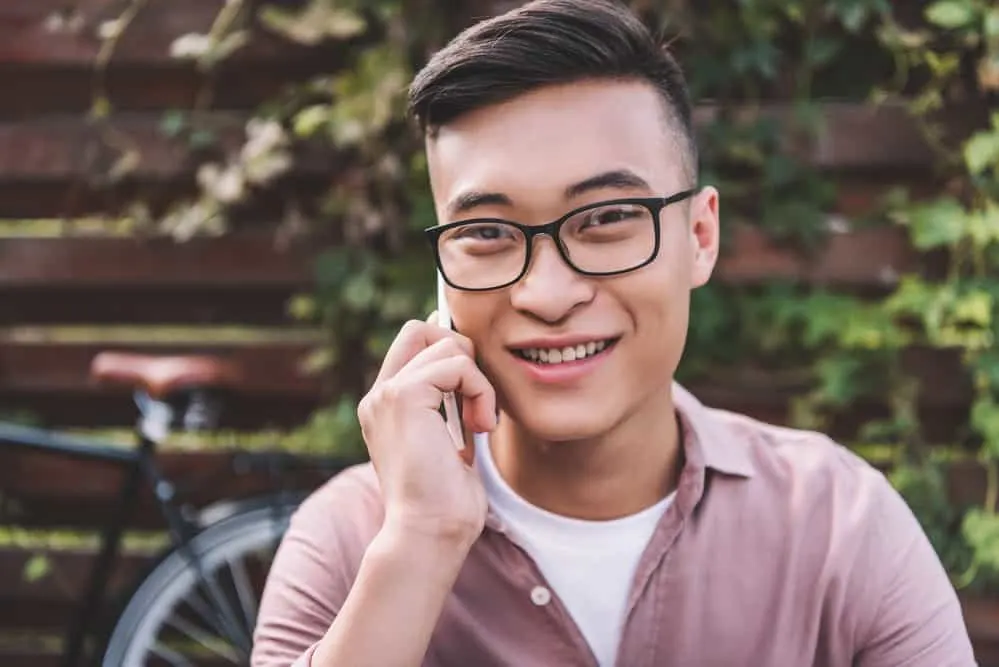 The two-block haircut has recently seen a surge in popularity thanks to the growing influence of anime and K-pop. If you're wondering how to style your new two-block haircut, you've come to the right place!
Whether you're looking for a new hairstyle or just want to update your current style, we have you covered! In this article, we'll take a look at a variety of two-block haircut styles. We'll explain what makes them work and give you all the tips to recreate them.
15 Popular Two Block Haircut Styles for Asian Men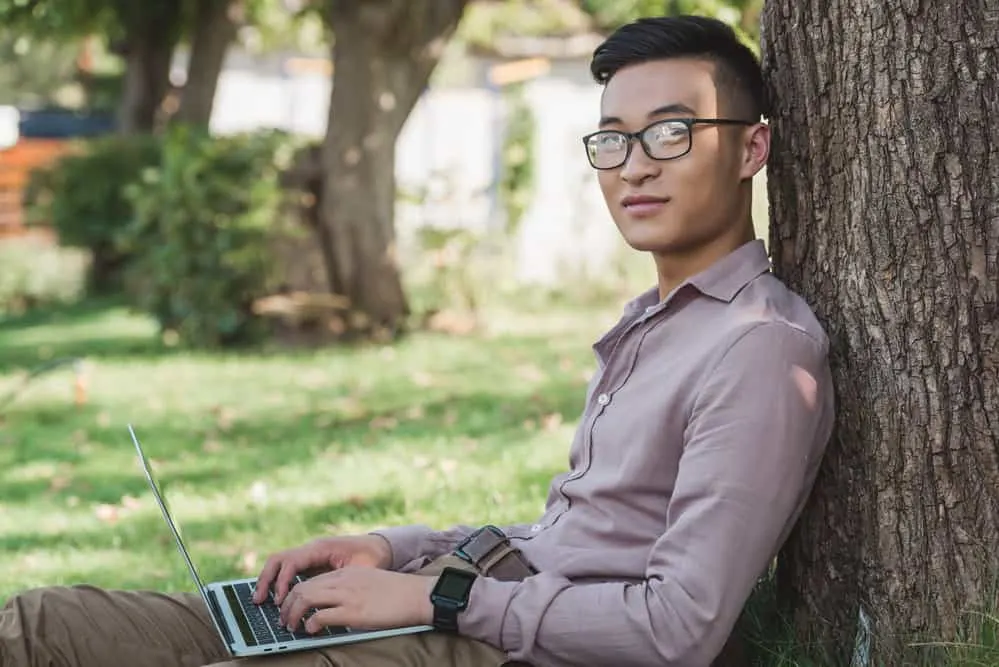 The two-block haircut is a popular hairstyle for men that combines elements of both short and long haircuts. The name "two block" refers to the two distinct hair sections cut at different lengths, creating a sharp contrast and a unique, modern look.
This versatile haircut can be styled in various ways, making it a popular choice among men looking for a fresh, stylish look.
This article will explore 15 of the best two-block haircut styles for men, including classic variations, a modern messy two-block haircut, and celebrity-inspired looks.
Whether you're after a low-maintenance style or something with a little more edge, a two-block haircut is perfect for you.
1. Short Two Block Haircut
While two-block haircuts are usually done on medium-length hair, this one is suitable for shorter strands, making it an excellent option for anyone whose hair isn't long enough to pull off the classic style.
Short two-block haircuts have a similar shape as the standard cut, although they lack the trademark bangs. As a result, you'll have fewer styling options.
But if you decide to try out this cut, you'll love how easy it is to style in the morning.
All you'll need to do is apply a dollop of styling product to your hair and brush it with the grain, and that's it! Another great thing about this style is that it's exceptionally low maintenance.
As your hair grows out, it'll take on the shape of a typical two-block haircut, so you won't have to worry about getting a trim for months! If you'd like to find out more, watch this helpful video tutorial.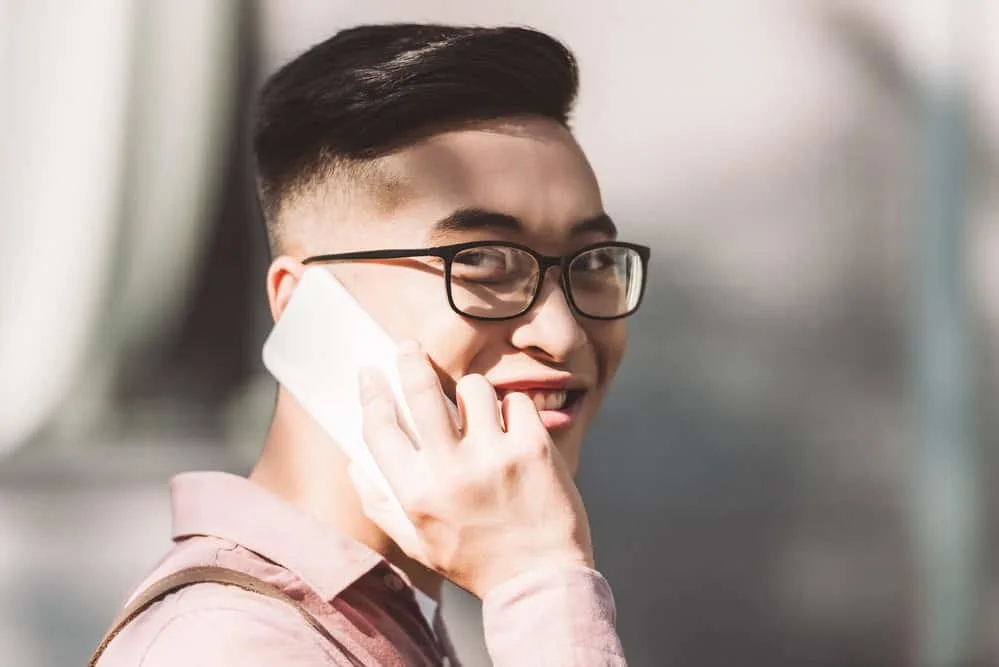 2. Textured Two Block Haircut
While some two-block haircuts are sleek and polished, this one has a much more relaxed vibe. It has a messy, effortlessly cool texture you're sure to love.
The key to making your textured two-block haircut look great is creating the right perfectly tousled finish. To do that, wash and dry your hair like normal.
Once your hair is dry, apply a generous amount of matte texturizing product.
Make sure you distribute the product thoroughly, so it doesn't just sit on top of your strands. Run your palms over your head and roll small sections of hair between your fingers to encourage clumping and give your hair that soft, tousled appearance.
Once you're satisfied with the amount of texture, use a bit of hairspray to block out frizz and flyaways. Here's an easy-to-follow video that breaks things down a little further.
3. Two Block Haircut with Side Part
A side part can instantly add a ton of sophistication and elegance to a classic two-block haircut. Side parts also accentuate your jawline and bring balance to your facial features.
The best part about side parts is that, in addition to being universally flattering, they only take a few minutes to style! To start, apply a smoothing balm to your hair and use a comb to create a deep side part.
While you can create your side part on whichever side you prefer, parting it on the left side can make you look more masculine and competent.
Alternatively, right side parts are associated with warmth and femininity.
Brush each side towards the closest ear.
After blocking out the basic shape, smooth a bit of gel or pomade over your hair to slick it down. Want more help with creating your two-block haircut with a side part? Just watch this easy-to-follow video!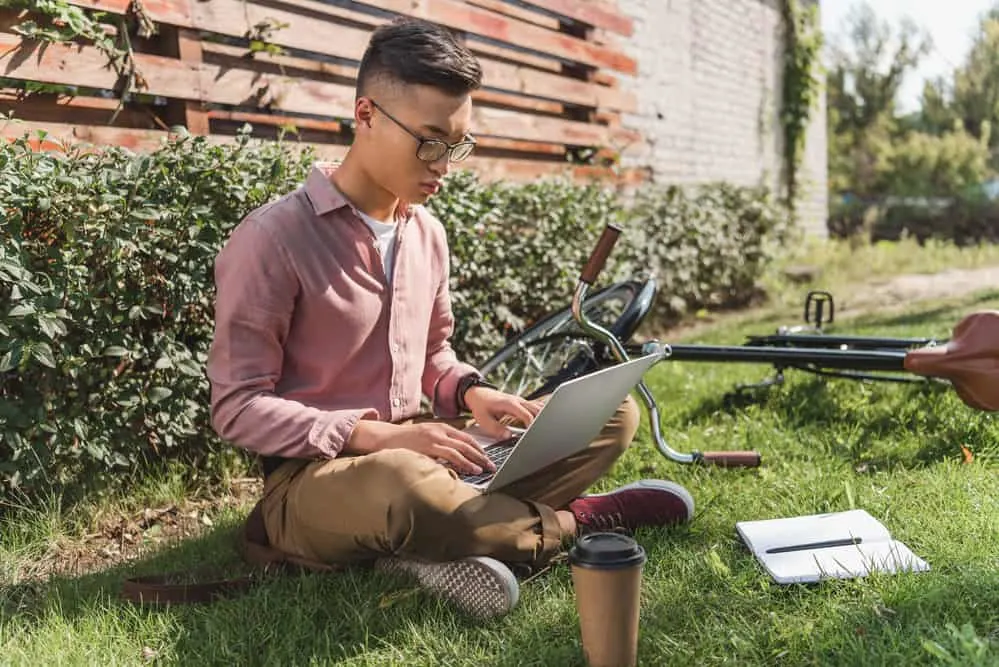 4. Two Block Haircut with a Middle Part
A two-block haircut with a middle part is perhaps one of the most common ways to wear a two-block haircut, and it's easy to see why.
Center parts can make your hair look fuller and impart a clean, polished softness to your hairdo. They also elongate your face and compliment your facial symmetry. As the halves of your fringe fall forward, it'll frame your face in an ultra-flattering way.
The only downside to middle parts is that they can draw attention to your forehead, so opt for a more flattering side part if you want to mask it.
To achieve this style, part your hair straight down the center and brush both halves to either side. After that, smooth a pea-sized amount of wax or gel over your hair. Check out this video to learn more about how to style your center part.
5. Two Block Haircut with Undercut
Adding an undercut to a two-block haircut is a fast and easy way to amp up the cut's edge.
Undercuts are long and full on top and closely cropped on the sides, but while cuts like fades and tapers get shorter gradually, undercuts have an immediate transition in length.
They're an edgy style with a much more rebellious vibe than a traditional two-block haircut. The sharp color and texture contrast creates an exciting and stylish clash in styles.
One of the best things about undercuts is that they're surprisingly versatile despite their harsh shape. You can leave your top down to help obscure the sides and also pull your hair back or up to show your undercut off.
For a punk-inspired hairstyle, swoop all of your hair over to one side to create an asymmetrical hairdo. Thinking about giving a two-block haircut with an undercut a try? This video tutorial will show you how it's done.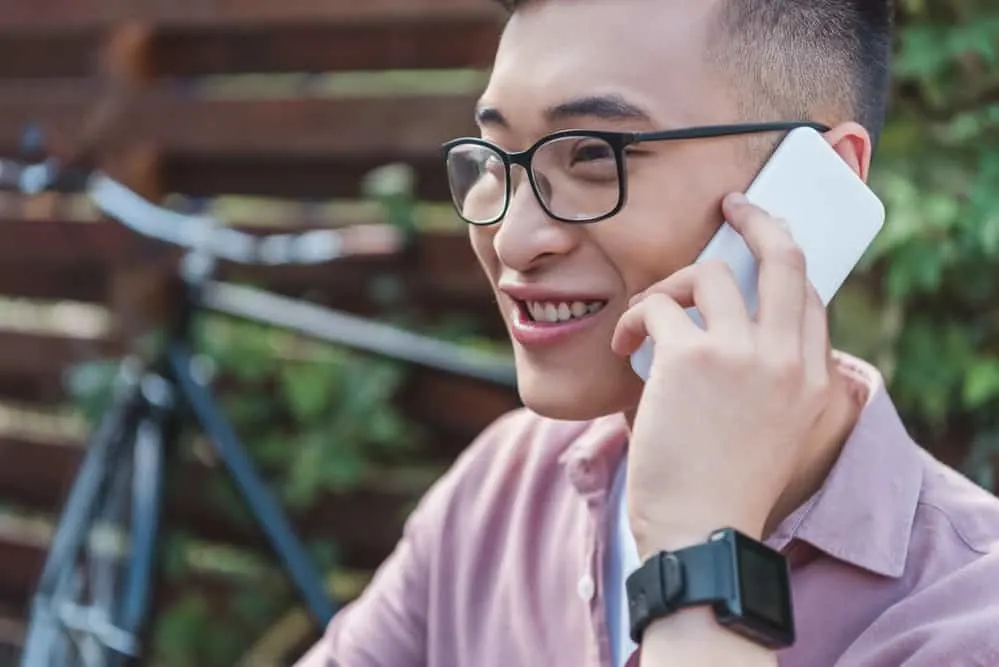 6. Korean Perm with Skin Fade
Despite having a Korean perm, skin fade, and two-block haircut in one look, our next entry is anything but busy. Instead, it's a stylish look that is the epitome of class and style.
The skin fade, which goes all the way down to your scalp, provides contrast and a refined shape. The two-block haircut base gives you a long top you can pull into various great-looking styles.
Finally, the look is rounded out by soft, bouncy curls that help soften it and give it a more relaxed vibe. Additionally, Korean perms create adorable, perfectly defined curls that last for months!
The perm and skin fade do most of the work, so you'll love how quick and easy your hair is to style in the morning. Have you decided that this is the right hairstyle for you?
Korean perms are a permanent chemical process that can be difficult to do on your own., so here's a video showing you what to expect during your salon visit.
7. Dandy Two Block Cut
A dandy two-block cut is one of the more classic renditions of the style. It features a short, layered top that seamlessly transitions into a tapered back and sides.
Dandy two-block haircuts have a strong, defined shape that makes them look extra stylish and sophisticated. To enhance your cut's sleekness, try drying your freshly washed hair with a round brush and blow dryer to enhance your sleekness.
For even smoother results, use a blow dryer with a nozzle attachment.
Another thing that sets a dandy two-block cut apart is its smoothness and megawatt shine, so make sure you apply a pea-sized amount of shine-enhancing serum to your finished hairdo.
Now that you get the gist of things, here's a YouTube tutorial that will break down the specifics.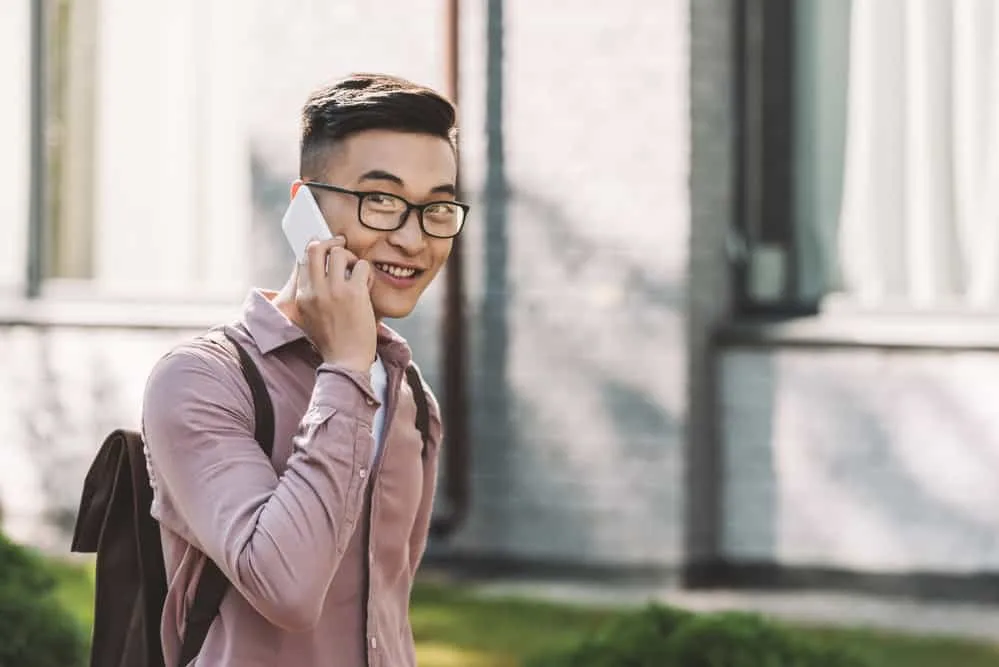 8. Two Block Haircut with Highlights
Adding a few highlights to your two-block cut is an effective way to brighten up your hairdo and give it a bit more pizazz. Highlights are thin, natural-looking sections of hair that are lightened by several shades.
You can add a bunch of highlights all over for a lighter look or just add a few accents of color. When done correctly, highlights add depth to your hair and give the illusion of texture and volume.
They also help wake up your complexion and accentuate your eyes and bone structure.
Bleaching your hair is a potentially hazardous process that can lead to severe breakage and hair damage, so if you aren't comfortable coloring your own hair, it's better to leave it to the professionals.
But if you do decide to go about it on your own, this tutorial will walk you through everything you'll need to know.
9. Two Block Mullet
Our next look combines two iconic hairstyles in one edgy, rebellious hairdo. A two-block mullet is a fusion hairstyle pulling inspiration from a two-block haircut and an 80s mullet. It has a shorter top and sides paired with a longer back.
Two-block mullets are more of an avant-garde hairstyle, so they're great for men who prefer an eye-catching look. Are you ready to hear the best part?
Although two-block mullets sound complicated, they're super easy to create!
To start, cut the sides of your hair in a slight semi-circle. Then, section off a section of hair on the top of your head. Starting just above your temples, use a pair of clippers to fade your sides.
To finish your cut-off, thin out your top and back to remove some of the excess weight. Getting your two-block mullet just right can be tricky, particularly if you're new to doing your own hair.
Here's a beginner-friendly tutorial that breaks down the process.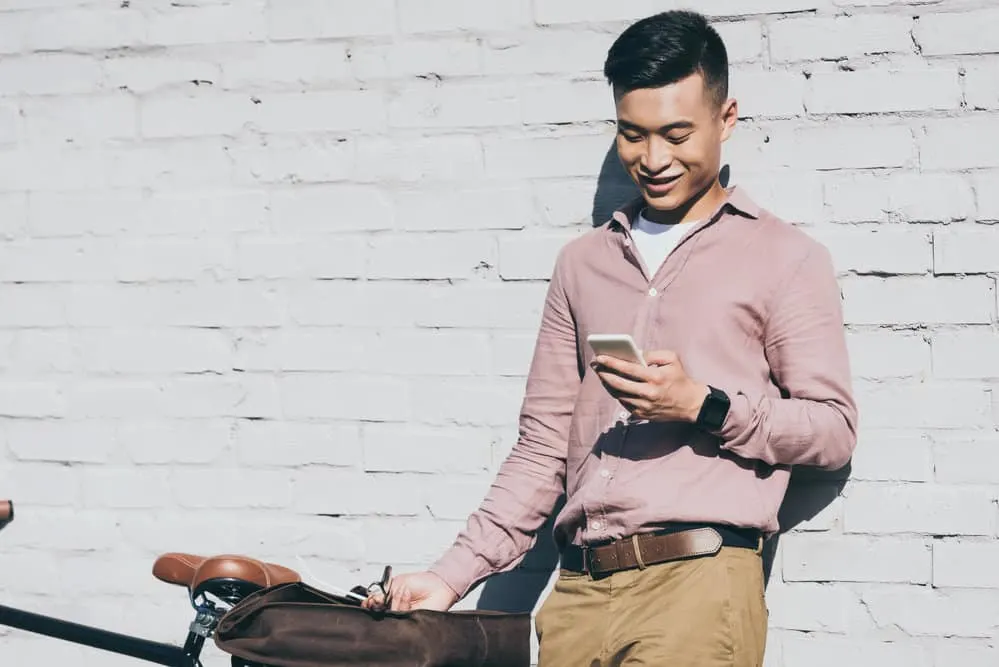 10. Spiky Two Block Haircut
A spiky two-block haircut is a graphic, bold look that takes inspiration from anime protagonists. It features a handful of thick, sharp spikes that fall forward in front of your face.
Keep in mind that this look is all about precise shapes, so it's best suited for straight hair. If your hair is naturally wavy or curly, make sure you straighten it beforehand.
To create your spikes, you'll need a product that gives you plenty of control and hold.
Grab your favorite gel, wax, or pomade and apply it to your bangs. Then, brush the hair forward and split it into five or six sections.
Put a bit more product onto your fingertips and shape them into sharp spikes.
Once satisfied, lock everything in place with a light mist of hairspray. Need a bit more help? Just watch this video tutorial to learn how to create the perfect spikes in your two-block cut.
11. Two Block Bowl Cut
Our next look combines two iconic hairstyles in one! A two-block bowl cut is a modern and particularly adorable take on a traditional two-block haircut.
Bowl cuts are longer, shaggier, and have a much more blunt and rounded shape than two-block cut haircuts. It's important to note that the full, rounded top can make your face look wider.
As a result, this look might not be a good fit for someone with a round face.
To style a two-block bowl cut, start by applying a small amount of styling product to the hair on top. Next, use a comb or brush to style your hair into the desired shape. Just make sure to maintain the round shape of the top of your head.
After all, that roundness is what makes it a bowl cut.
To preserve the blunt shape, aim to get your hair trimmed once every four to six weeks. Watch this helpful video demo for more information on how to create an ultra-flattering two-block bowl cut.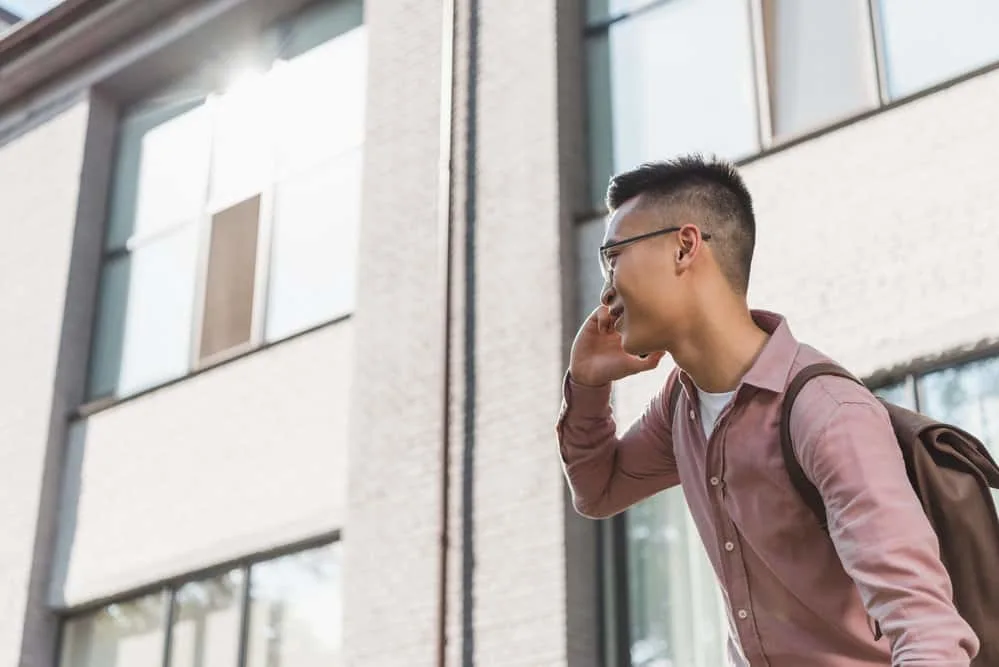 12. Two Block Blowout
You might not have known this, but blowouts and two-block haircuts are a match made in heaven! Blowouts give your hair a ton of volume, so it always looks full and luxurious.
They contrast perfectly against the more structured shape two-block cuts create.
To style your blowout, apply a thermal protectant to freshly washed hair. Next, use a blow dryer and round brush to shape and sculpt your hair.
Try to bring your hair up to ensure it has enough volume.
Once you've created your basic shape, rub a dollop of hair gel between your palms. Next, rake your fingers through your hair to tousle it and give it more texture.
Use a fine-tooth comb to sculpt your bangs and create a flattering, face-framing effect for your finishing touch. As you can see in this tutorial, styling your two-block blowout is super easy once you get the hang of things.
13. Two Block Haircut with Taper Fade
Although two-block haircuts usually have shorter sides, this look takes it to the next level by adding a taper fade.
A two-block haircut with a taper fade is shorter on the sides than a regular two-block haircut, and as a result, they have a much more refined profile.
Tapers are a great compromise for anyone who wants the sophistication of a fade but doesn't want to chop their hair down too short.
Although tapers don't create as dramatic of a shape as fades, they can make your haircut look tidier and more put together. The best thing about this style is that it's fairly beginner-friendly, so even those inexperienced with clippers should be able to pull it off.
So what do you think? Is a two-block haircut with taper fade the right hairstyle for you? If you answered yes, watch this tutorial to learn more about creating this sensational style!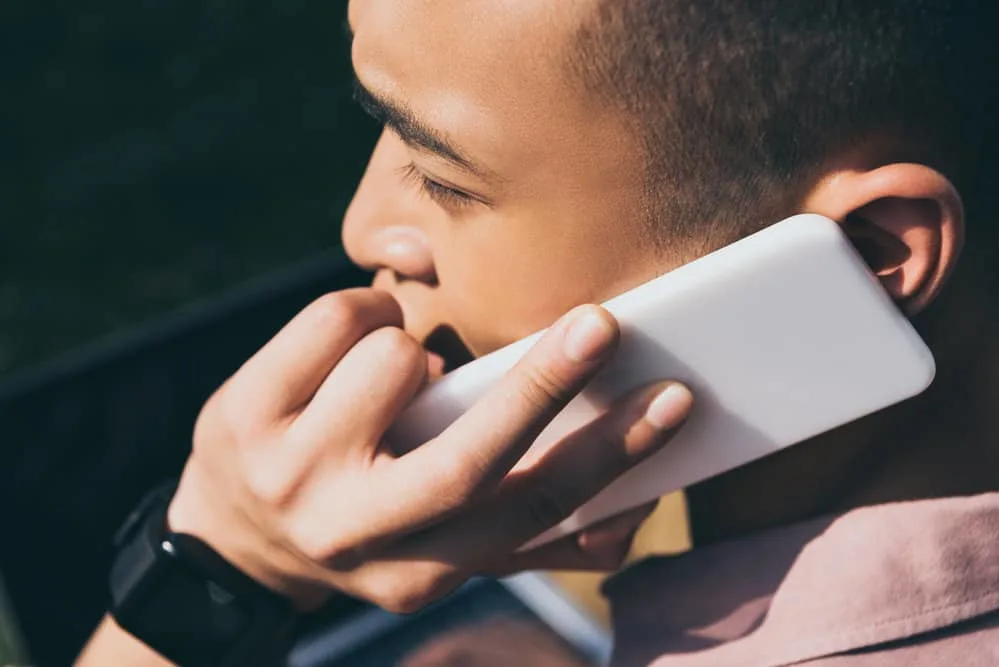 14. Curly Two Block Haircut
While most two-block haircuts are worn on straight hair, our next look proves they look just as good with a little bit of texture.
A curly two-block haircut is a fresh and modern take on the classic style and gives your 'do a much more stylish, effortlessly cool appearance.
If you have naturally curly hair, just make sure to get your hair cut while it's in its natural state. Otherwise, your two-block haircut may end up too short or choppy.
Don't think this haircut is just for guys with naturally curly hair!
There are a number of ways to curl your strands, including curling irons, rollers, and perms. Just apply a quality heat protectant before using hot tools on your strands.
Otherwise, they may cause major breakage and heat damage. Ready to take the plunge on a new curly two-block haircut? Here's a video to help you get started.
15. Slicked-Back Two Block Haircut
Do you hate the feeling of hair falling into your face? Well, there's no better way to prevent that than by slicking all of your hair straight back.
A slicked-back two-block haircut is sleek, polished, and the perfect choice for anyone searching for a more professional hairstyle. If that weren't enough, it's also one of the easiest styles to pull off!
All you have to do is apply a medium hold gel or pomade to freshly washed hair.
Create a deep side part, and brush both halves of your hair straight back. To create a more voluminous look, you can use a blow dryer and round brush to shape your hair.
Once you're satisfied with your look, spritz on a little holding spray to keep everything in place. Take a look at this helpful tutorial for more information.
That concludes our list of two block haircut styles! A two-block haircut creates the perfect base for all sorts of hairstyles. Have fun experimenting with different looks until you find what works for you.
After all, your next favorite style is always only ever a haircut or a few styling products away. That said, we hope this article gave you all the styling inspiration you were after!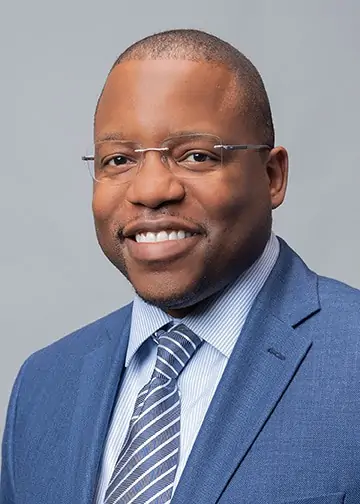 Kenneth Byrd holds a BS in Accounting and Management Information Systems and an MBA from the University of Alabama at Birmingham. With over 15 years of experience, Kenneth has been dedicated to hair care since 2008, when he co-founded Curl Centric® and Natural Hair Box alongside his wife. As a team, they promote healthy hair care practices through their comprehensive platform, Curl Centric. Curl Centric is a website operated by a husband and wife team that encourages healthy hair care. At Curl Centric, we aim to help our readers take control of their hair care journey and make good decisions about products, hairstyles, and maintenance techniques. We also have strict editorial integrity; here's an explanation of our editorial guidelines and how we make money.