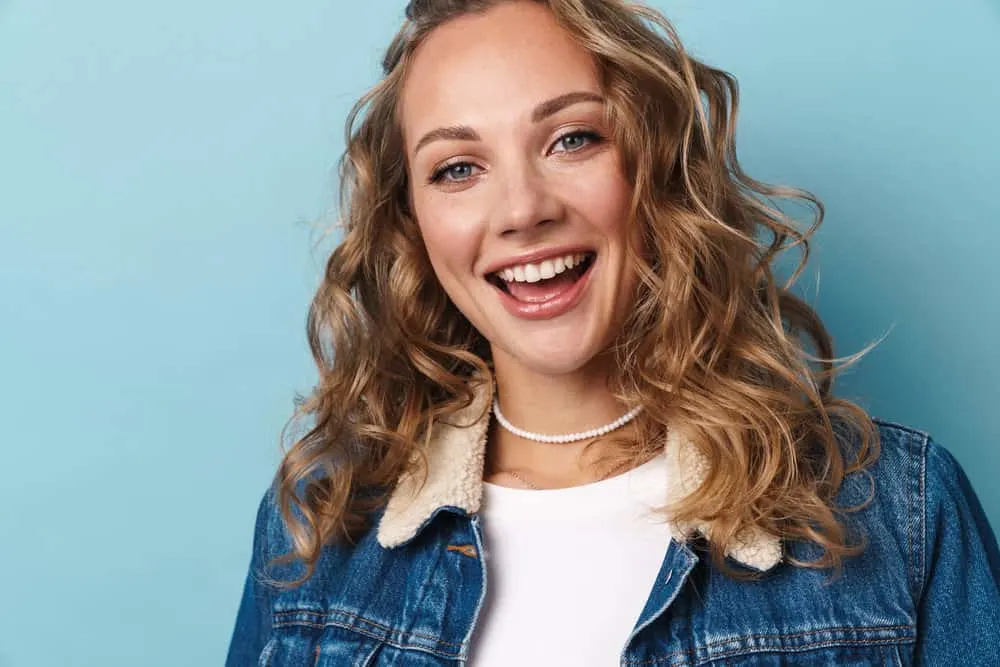 Unless you've been living under a rock, you're probably familiar with the butterscotch hair color trend. And this stunning shade of golden brown looks just as delectable as it sounds.
If you're wondering how you can take part in the butterscotch hair trend, we've got fantastic news! This article will walk you through everything you need to know about getting, maintaining, and rocking the butterscotch hair color.
So what are you waiting for? Sit back, relax, and get ready to learn all about how to get butterscotch hair.
What Color Is Butterscotch Hair?
Butterscotch hair is a shade of golden brown with plenty of blondes, browns, and reddish notes. It's an incredibly warm shade that's deeper and darker than most other blonde shades. As a hair color, butterscotch looks similar to caramel but features a slightly more pronounced blonde hue.
How to Get Butterscotch Hair Color at Home
You should never take a one size fits all approach to coloring your hair. Instead, the steps you'll need to take vary, depending on the health and color of your hair.
So in this section, we'll provide detailed step-by-step instructions that break down everything you'll need to know about getting butterscotch hair. We'll include tips for all different hair types and needs, so make sure you keep reading until the end!
★How to: MY CARAMEL HAIR COLOR - Drugstore! Ombre Hairstyles
Note: While this video doesn't show the perfect butterscotch brown hair color, the golden caramel tones are relatively close to what we're trying to achieve here. Also, butterscotch hair color shades can vary slightly depending on your natural hair color and the hair dye brand you purchase.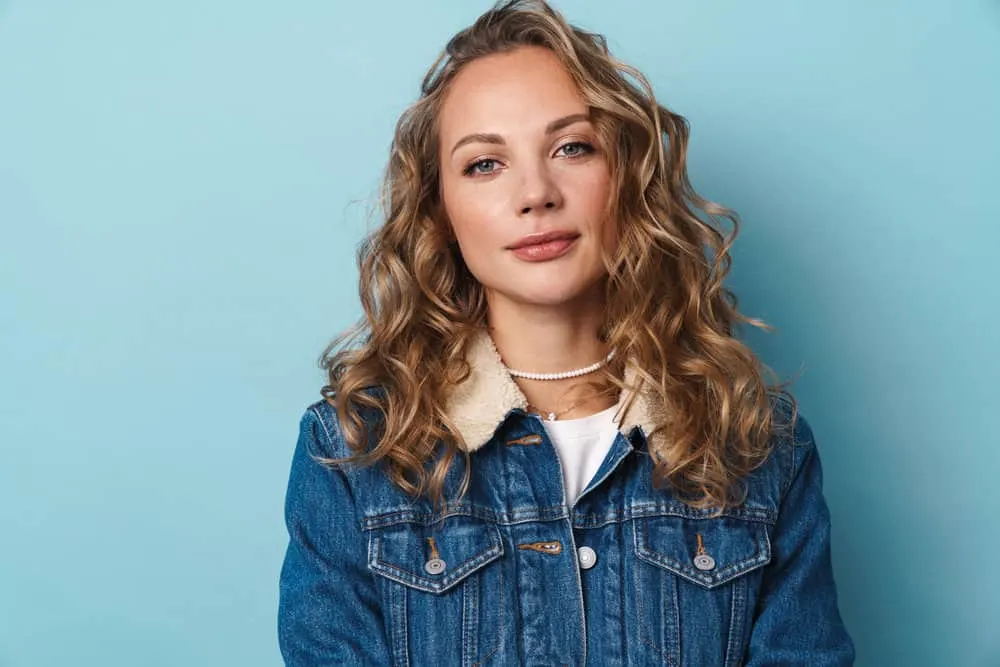 Gather Your Materials
Getting butterscotch hair is a multi-step process, so you'll have to equip yourself with the proper tools. Before your coloring session, be sure to gather the following supplies.
Dye application brush
Hair clips
Shampoo
Deep conditioner
Toner (optional)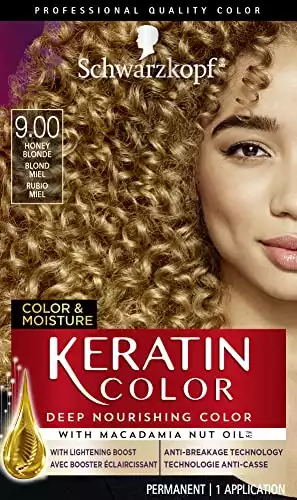 Bleach Your Hair
Unless your locks are naturally light brown or blonde, you may have to lighten your hair before you can dye them butterscotch blonde.
While box dye can lighten your hair by up to two or three shades, people with darker locks will likely have to use bleach. Luckily, you have a few different options at your disposal. Here are some of the most effective ways to bleach your hair.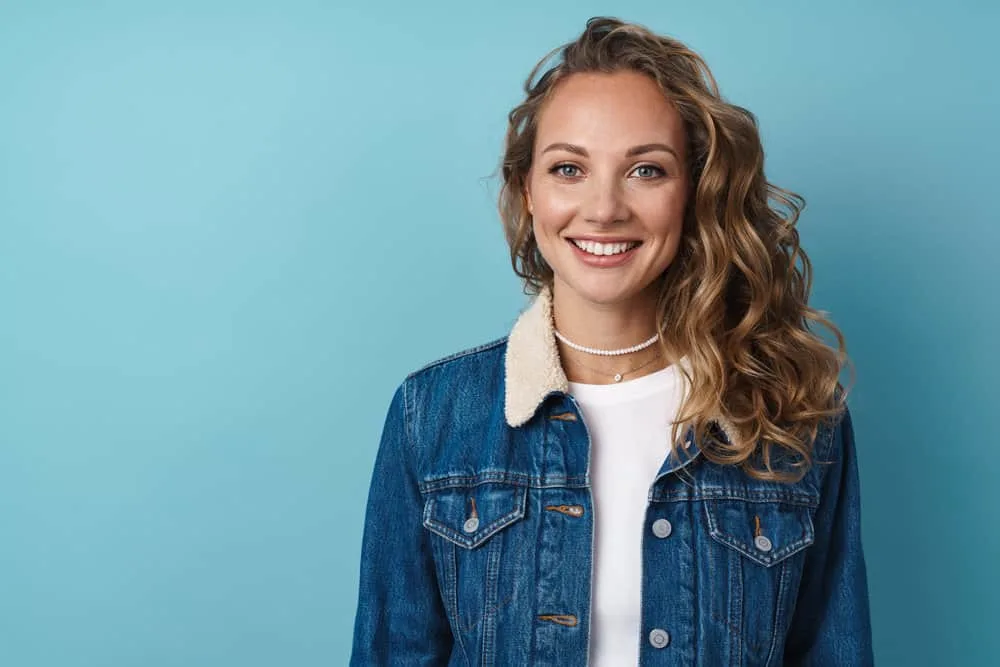 Do a Bleach Bath
If you aren't in a rush to get butterscotch hair, you may want to consider opting for a bleach bath rather than a regular bleaching session. When you do a bleach bath, your bleaching mixture is diluted with shampoo.
As a result, bleach baths only lighten your hair one or two shades at a time. Depending on your starting color, it may take a few months before your hair is light enough to dye butterscotch blonde.
Although bleach baths only lighten your hair slightly, they're usually much gentler on your strands. They stretch the damage out over the course of several weeks, with plenty of time to repair and strengthen your hair between sessions.
Thinking about giving bleach baths a try?
Here are step-by-step instructions showing you how to do a bleach bath.
Mix equal parts bleach and developer in a nonmetal bowl.
Add roughly the same amount of your favorite hydrating shampoo.
Mix well.
Apply the bleach mixture to damp hair. Make sure to saturate any strands you want to lighten.
Let your bleach bath process for up to forty-five minutes.
Rinse your hair well with cool water.
Follow up with a hydrating conditioner.
Repeat the process once a week until you reach the desired shade.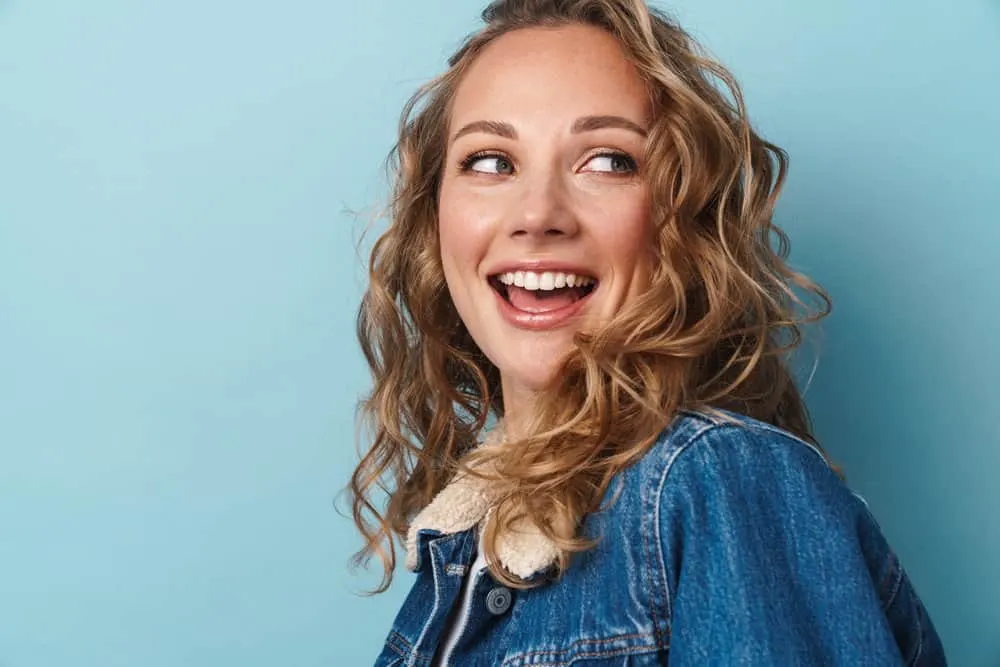 Go to a Salon
By far, the safest way to bleach your hair is to take a trip to the salon. Bleach is a highly caustic product and can lead to severe skin, hair, and respiratory damage.
Not only do stylists have years of education and experience, but they also have access to higher-quality bleaching products. Additionally, lightening some hair types is more of a challenge than others.
Consider seeing a stylist to lighten your hair if you have one or more of the following.
Damaged, unhealthy, or chemically-processed hair.
Coarse, kinky, or extremely curly hair.
Extremely dark brown or black hair.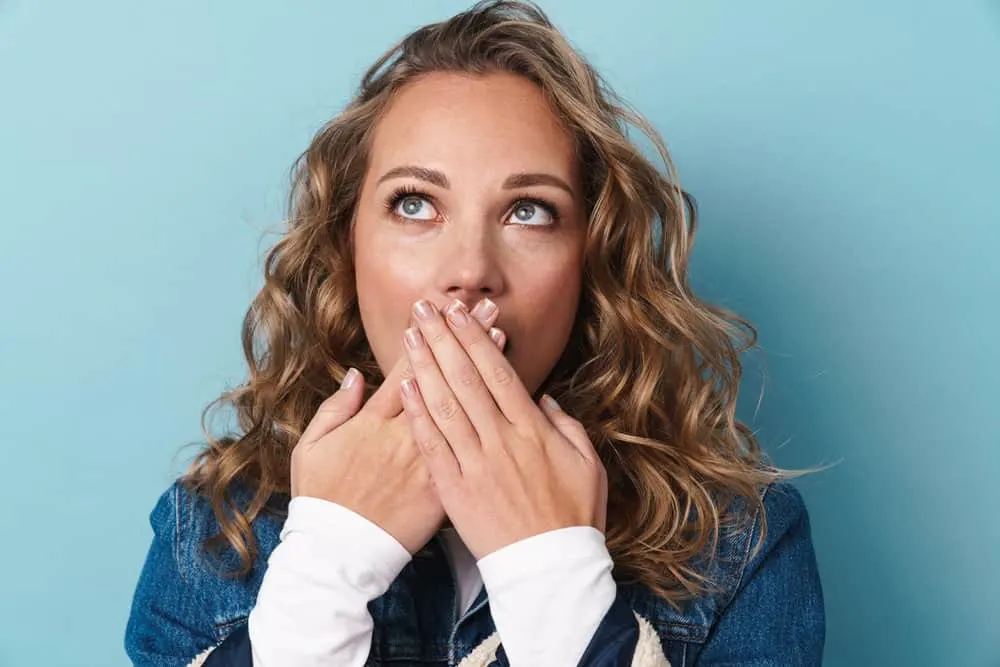 Do a Full Bleaching Treatment
A traditional bleaching treatment is the most effective way to lighten your hair. As long as your hair can handle it, bleaching treatments can lighten your hair by as many as twelve levels in just one session!
If you want to give bleaching your own hair a try, check out this brief guide.
Prepare your bleach mixture according to the instructions written on the package.
Divide your hair into four equal sections, and secure all but one with a hair clip.
Section off a thin sliver of hair.
Using your application brush, begin applying the bleach mixture to the ends and mid-lengths of your hair.
Continue working through the rest of your hair, one small section at a time.
Once you've applied bleach to all your mid-lengths and ends, go back and apply the bleach to your roots.
Put on a shower or processing cap and let the bleach mixture process for up to 30 minutes, depending on your base color. The longer you leave the bleach on your hair, the lighter it will turn out. So make sure you keep an eye on how your color develops while you wait.
After the time has passed, rinse your hair thoroughly with cool water.
Observe your results. You can move on to the dyeing stage if your hair is light enough (it should be at least dark blonde). If not, wait for a few weeks before bleaching your hair again.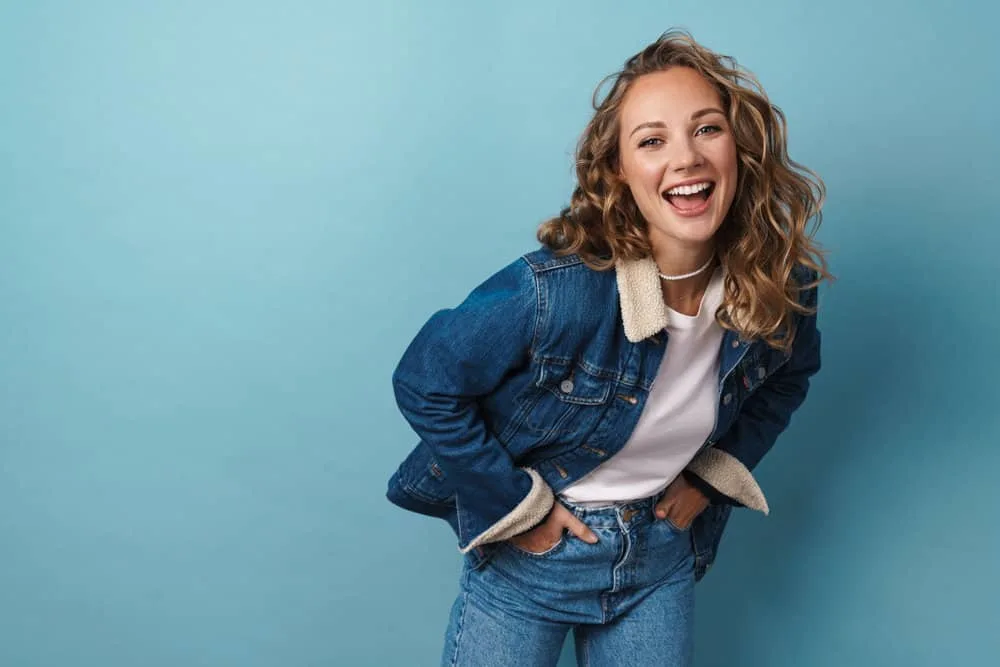 Tone Your Hair
Sometimes, bleach can bring out orange or brassy tones in your hair. These tones can throw off your dye results and make your hair look harsh and unflattering. So before dyeing your hair, you can apply a toner to help neutralize the unwanted hues.
To start, mix your preferred toner with two parts developer.
Apply the toner to any hair that looks too brassy. Cover your hair with a shower cap and set a timer for eight to forty-five minutes, depending on how severe your brassiness is.
Remember, butterscotch is a warm shade, so you don't want to overtone your hair.
Check your hair often, and rinse once you're satisfied with the color. Leftover toner can throw off your hair color results, so wash away any residual toner with a moisturizing shampoo.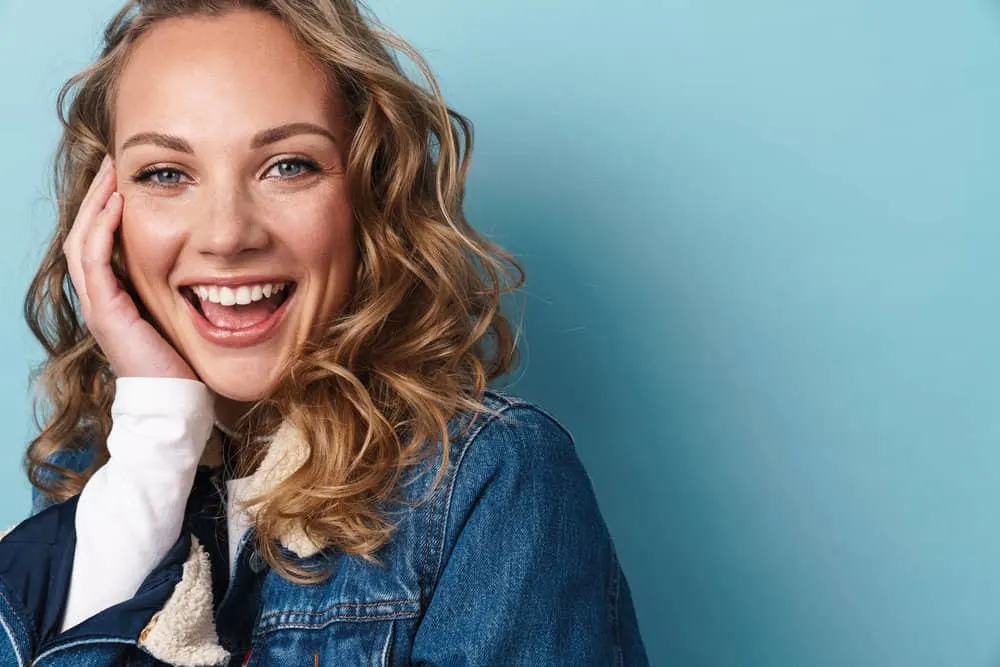 Dye Your Hair
The most essential step in getting butterscotch hair is the coloring process. Therefore, it's crucial to get the right shade. Just keep in mind that your bottle of hair dye might not be called butterscotch.
It may have a name like bronde, golden brown, almond, or caramel. So instead of going by just the name, carefully observe the picture and hair color chart information. Once you pick a color you like, figure out how you want to apply it.
You can either apply the dye to the entirety of your hair for all-over color or create more depth by using the dye to create highlights, ombre, or lowlights.
Then, prepare your hair dye according to the directions on the package.
If you're using demi-permanent or permanent hair dye, you'll typically mix the dye with equal parts developer. On the other hand, you can use semi-permanent colors straight out of the bottle.
Use a clean applicator brush to apply the dye to any hair you want to color. Work in small sections, and make sure that each strand is completely saturated.
When you finish, place a processing cap on your hair and wait 15 to 45 minutes.
Remember, the longer you leave the dye on, the more intense your color payoff will be. After your time is up, rinse the excess color from your hair with cool or cold water. Keep rinsing until the water runs clear.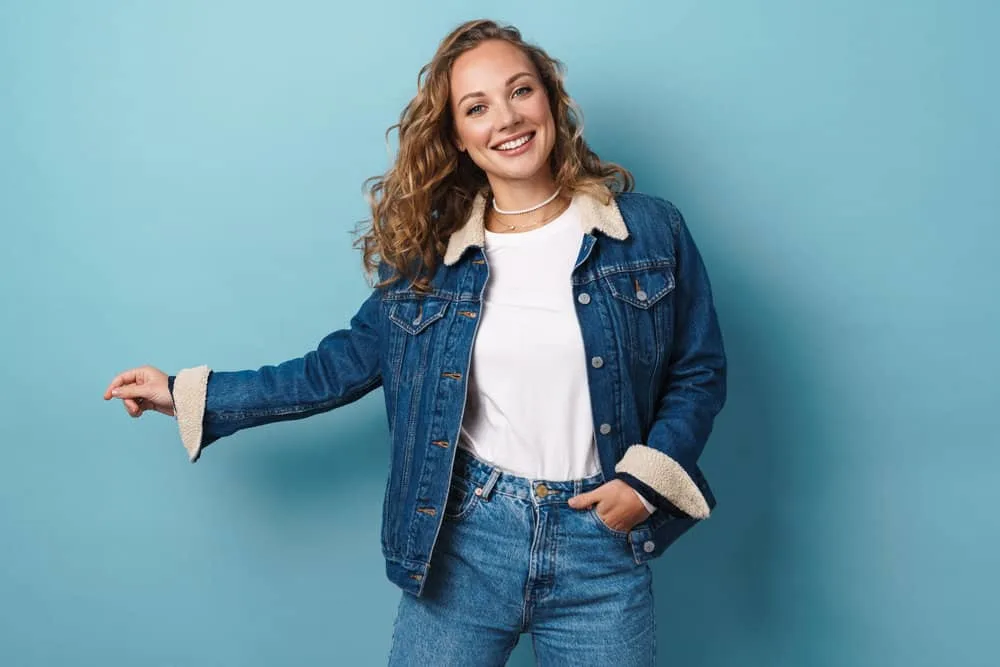 Apply a Deep Conditioning Treatment
It's important to note that bleach, toner, and hair dye are all extremely harsh and can leave your hair feeling dry and fragile. So after you finish coloring your hair, get a head start on repairing any damage with a nourishing treatment.
Spread a thick layer of deep conditioner over your damp hair.
Make sure you pay extra attention to your ends, as they're the oldest and most fragile part of your hair. Gently massage the conditioner into your strands to ensure each strand is coated.
Cover your hair with a shower cap, and let the conditioner sit for fifteen to thirty minutes before rinsing your hair with cool water.
Observe Your Results
After you rinse the conditioner from your hair, you can dry and style your locks as usual. When you finish, take a good look at your new hairdo. See how it looks in artificial and natural light to ensure you've achieved the right shade.
Did your hair turn out too dark? You can use clarifying shampoo to strip away some of the excess dye. Just make sure you wash your hair with warm water.
The heat will gently coax open your hair cuticles and allow more pigments to escape.
Alternatively, you may also find that your hair is too light or doesn't have the right undertones. Luckily, there are a variety of color-enhancing products that can gently correct your color.
They include: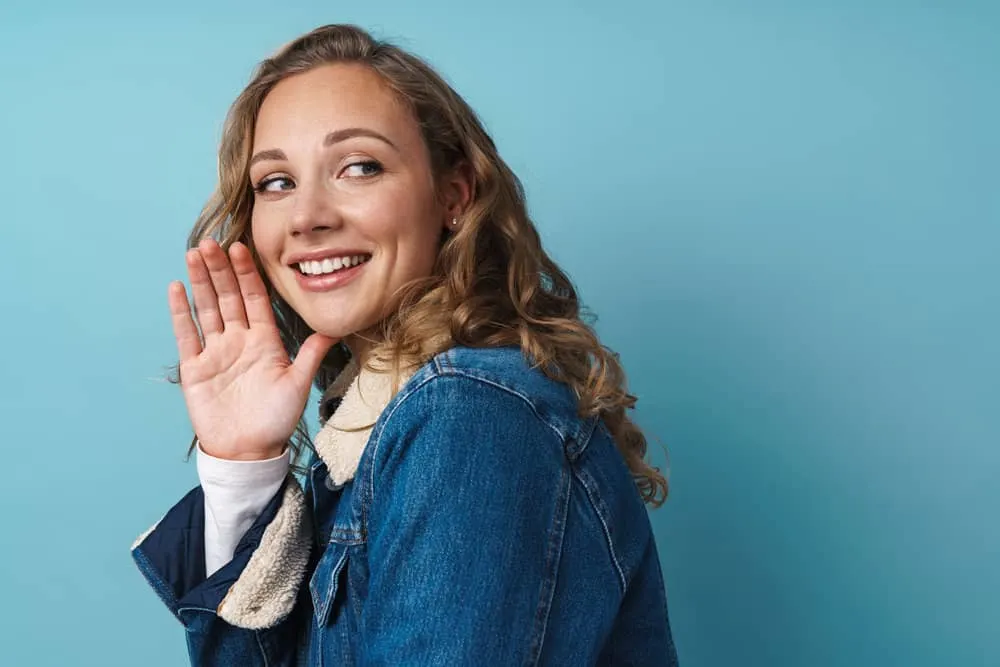 Who Should Try Butterscotch Hair?
Although the butterscotch hair color trend is undeniably gorgeous and flattering, it won't work for everyone who tries it. Butterscotch is a warm shade, meaning it's best suited for people with a warm or neutral skin tone.
It'll help emphasize the warm undertones in their skin and help their complexion look more glowy. However, people with cooler complexions will have to tread carefully.
The warm tones in butterscotch hair can wash them out and leave them looking ashy.
The good news is that you can tailor butterscotch hair dye to match virtually any skin tone. Simply play up either the brown, red, or blonde undertones to create the perfect custom shade.
How to Wear Butterscotch Hair
Not sure if the butterscotch hair trend is right for you? Well, we're happy to say that there are a ton of different ways to incorporate this stunning shade in your mane. We'll walk you through some of our favorites below.
Ombre – Ombre is a hair coloring technique in which the ends and mid-lengths of your hair are gradually lightened while your roots are left dark. It creates a gradient effect that is ultra-flattering on virtually every hair color. The contrast between your roots and ends can be as subtle or dramatic as you like as long as the transition is smooth.
Highlights – Highlights are another excellent way to experiment with the butterscotch hair color. You can add just a few face-framing highlights to give your mane a sun-kissed effect. Or, apply your highlights all over for an overall lightened hairdo! Just make sure that you use a complimentary base shade so your butterscotch accents pop.
Balayage – Balayage is a freehand highlighting technique that involves painting a lighter color directly onto your hair. It leaves you with exceptionally natural-looking highlights and is one of the easiest types of color to maintain. Balayage can help warm up and lighten your base shade and is a great way to hop on board the butterscotch hair trend.
All over – In terms of full-color saturation, there's no better option than all-over color. All over, butterscotch is an incredibly wearable shade. The warm, bronzy blonde looks fantastic on all different skin tones and complexions. You can play up either the reddish, brownish, or blondish undertones to create the perfect custom shade. Butterscotch is also an excellent option for anyone who wants to go blonde but is concerned about their hair looking too cool and ashy.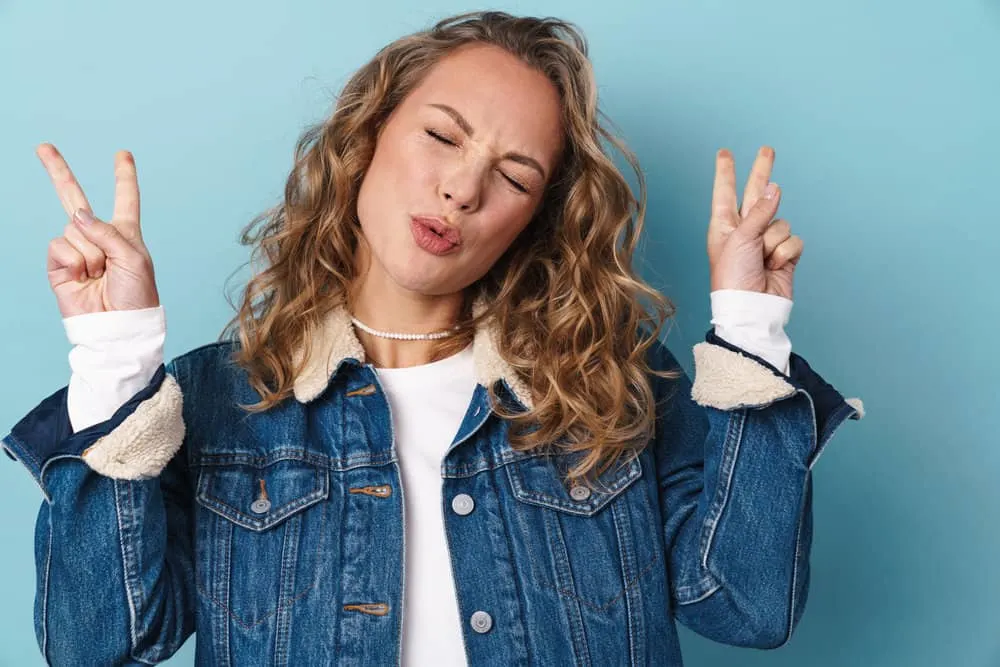 How to Maintain Butterscotch Hair Color
Now that you have the perfect butterscotch tresses, you're probably wondering what you need to do to maintain them. Fortunately, there are a number of ways to extend the life of your new color and keep it looking like you just stepped out of a salon.
Here are some of the best ways to maintain butterscotch hair:
Switch to color-safe formulas – It's no exaggeration to say that switching to a color-safe shampoo is one of the most important changes you can make after coloring your hair. Regular shampoos contain harsh detergents that strip away hair color. On the other hand, color-safe shampoos are formulated to be gentle and cleanse your strands without damaging your color.
Avoid overwashing your hair – As everyone who's ever colored their hair before knows, the more often you wash your hair, the more quickly its color will fade. While you want to keep your hair and scalp clean, you'll have to be careful not to overdo it. For maximum color retention, most people should strive to wash their hair no more than one or two times a week. And if you ever need a touch-up in between wash days, just sprinkle a little dry shampoo into your roots.
Stay away from heat – Hot tools like flat irons and blowdryers don't just suck the life out of your strands; they can also deteriorate your color. So to keep your butterscotch locks vibrant, avoid using heat more than once or twice a week. And keep in mind that hot tools aren't the only source of heat you should limit your exposure to. Washing your hair with hot water dramatically increases color fading. Instead, use cold or cool water to shampoo and condition your mane.
Add some color-boosting products to your routine – You'd be surprised to learn just how much color-boosting products can help keep your color vibrant. Color-boosting shampoos, conditioners, and treatments are packed with richly colored pigments that cling to the surface of your strands. That both gives your hair a much-needed color boost and helps prolong the life of your butterscotch color. Use your color-boosting product once or twice a week for the best results.
Protect your hair from the elements – If you've ever spent the day at the beach and left with natural highlights, you're already familiar with how much the sun can lighten your hair. And unfortunately, hair dye is no different. Sunlight contains harsh UV rays that can strip the color out of your locks and leave them dry, faded, and fragile. So before you head outside, protect your butterscotch strands by throwing on a hat or smoothing some hair-friendly sunscreen onto your mane.
Deep condition your hair regularly – We'll let you in on one of our biggest color protection secrets: the healthier your hair is, the longer your dye will last. Healthy hair has a smooth, flat cuticle that traps dye pigments inside. So after you dye your hair, try incorporating weekly deep conditioning treatments into your routine. That will help keep your hair soft, hydrated, and richly colored.
So there you have it! Butterscotch is one of the freshest and most accessible to pull off shades of golden brown. It contains a variety of red, brown, and golden tones that make it flattering for a wide variety of complexions and skin tones.
And this warm, shimmery hue is the perfect way to see if blondes really do have more fun! That said, we hope the information we've gone over today has helped shed some light on how to get butterscotch hair.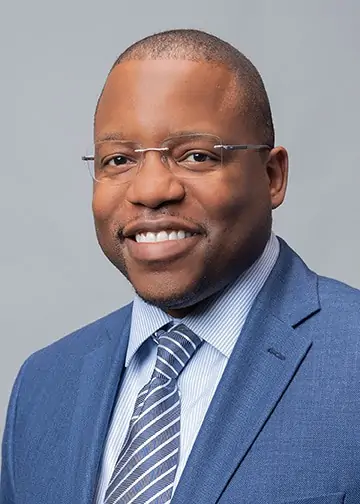 Kenneth Byrd holds a BS in Accounting and Management Information Systems and an MBA from the University of Alabama at Birmingham. With over 15 years of experience, Kenneth has been dedicated to hair care since 2008, when he co-founded Curl Centric® and Natural Hair Box alongside his wife. As a team, they promote healthy hair care practices through their comprehensive platform, Curl Centric. Curl Centric is a website operated by a husband and wife team that encourages healthy hair care. At Curl Centric, we aim to help our readers take control of their hair care journey and make good decisions about products, hairstyles, and maintenance techniques. We also have strict editorial integrity; here's an explanation of our editorial guidelines and how we make money.