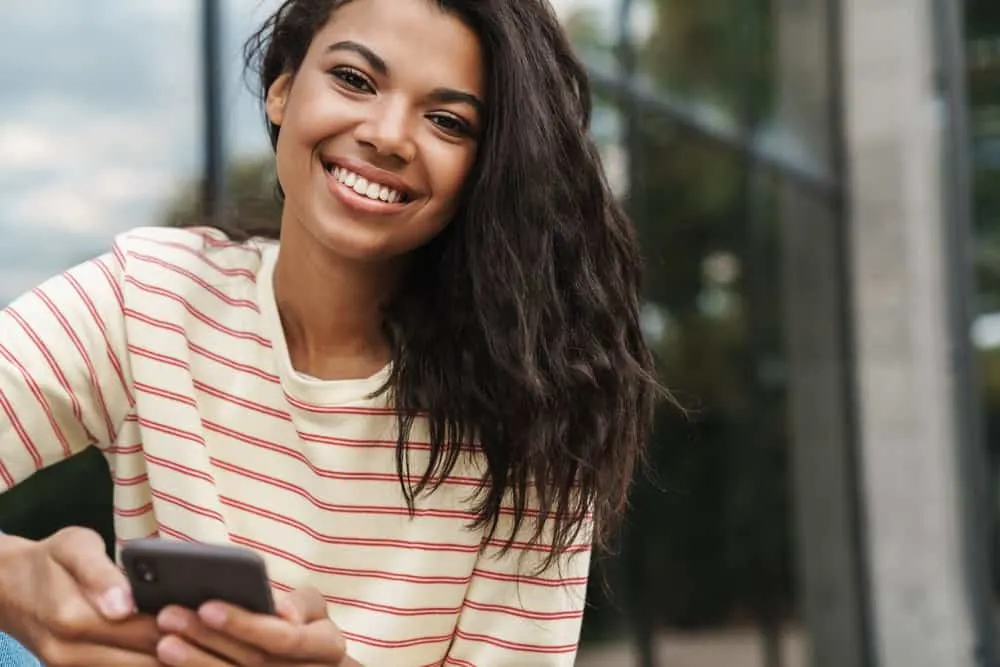 Figuring out what to do with your hair day after day can be exhausting. And it's easy to fall back into the same old routine and rotate between the same two or three styles.
If you're ready to try something new, we've got great news!
In this article, we'll take a look at a selection of our top flat iron hairstyles for black hair. So, sit back, relax, and read on to discover your next favorite hairdo!
The Most Popular Flat Iron Hairstyles for Black Hair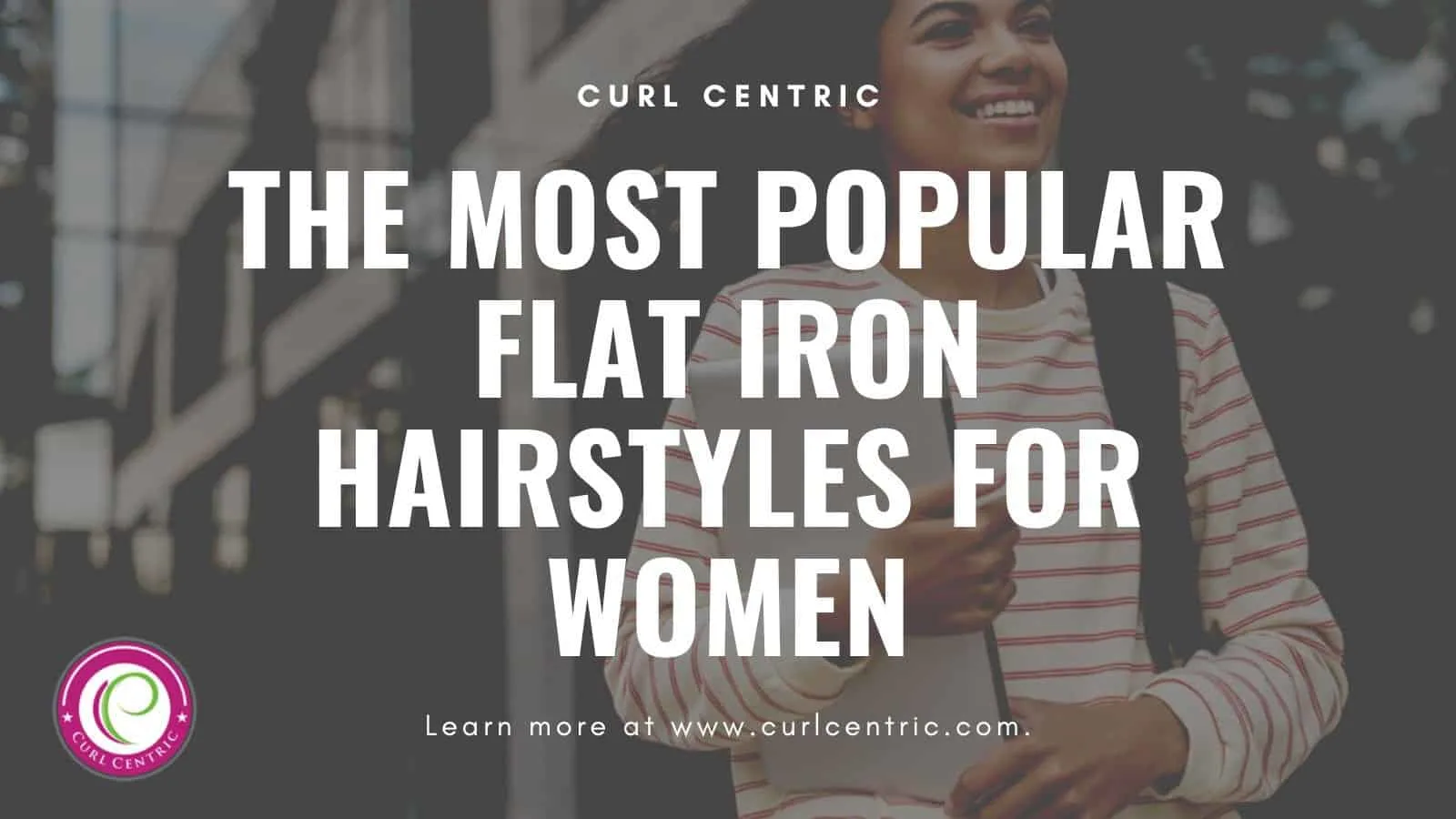 This article includes the most popular flat iron hairstyles for black hair, including retro-flipped ends, a 90s-inspired half updo, beachy waves, sleek ponytails, and much more. So, whether you're looking for cute flat iron hairstyles or want to style relaxed hair differently, we should have something on our list to meet your needs.
1. Retro Flipped Ends
Attempting The Flipped Ends 90s Hairstyle| ft.Original Queen Hair
Flipped ends are one of this year's most remarkable trends. It's an updated take on the 90s trend with a little more of a 60s quality. Although flipped ends look best with jaw-length locks, they can modernize and add dimension to any haircut.
They can even help your hair look fuller.
Just make sure you spritz on some anti-humidity spray or serum. This look is about sleek, smooth locks, so you don't want frizz to ruin your style.
You can also throw on a hair accessory or two to elevate your flipped ends and take them to the next level. Just watch this video tutorial to learn more.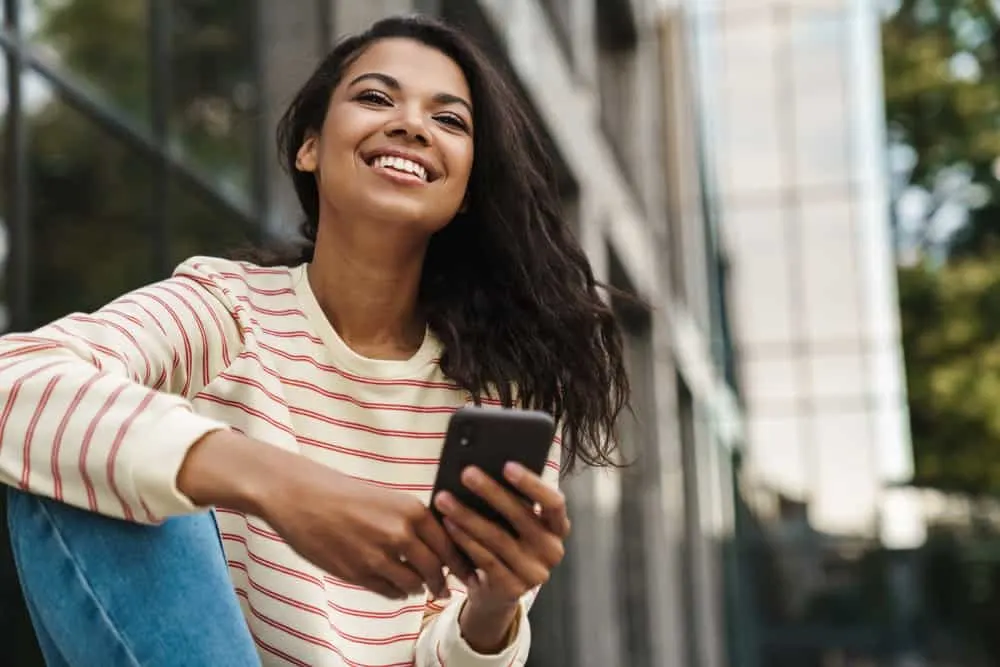 2. Soft Flat Iron Curls
Who knew one tool could be so versatile? While flat irons are best known for their straightening capabilities, you can also use them to create some gorgeous curls.
Keep in mind that there's a little bit of a learning curve when it comes to curling your natural hair with a flat iron. But you'll be positively obsessed once you get the hang of things.
And once your hair is curly, you can wear it down or throw it into a number of alluring hairstyles. You can learn how to get these stunning curls by clicking here.
3. 90s-Inspired Half Updo
How To : Half up Half Down with Swoop | 90s Inspired | Natural Hair Hair Styles
Unlike a traditional updo, this look has plenty of face-framing pieces. That helps soften and modernize the style and injects a little more fun into your updo.
This 90s-inspired hairstyle gives you just a hint of retro flavor without appearing too costumey. And by swooping and pinning your hair, you can recreate the look of bangs.
It's an excellent way to experiment with adding a fringe to your hair without giving up any of your hair.
Bringing this look to life takes a little more effort than some of the other looks on this list. Luckily, there are a ton of easy-to-understand video tutorials, like this one, showing you how to get the look.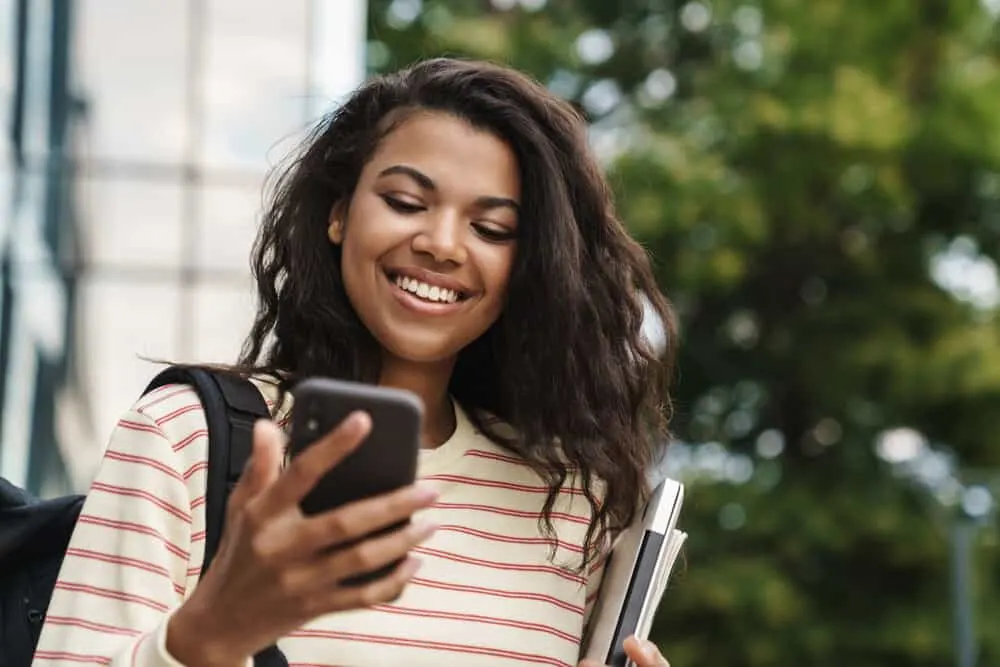 4. Low Messy Bun
Low Messy Bun Tutorial ( Quick & Easy ) l Tiana Shannell
There's just something about a messy bun that we can't get enough of. It's casual enough to rock while you're out running errands but cute enough for endless selfies. And that's not even the best part!
Messy buns are the perfect go-to style when you're short on time or haven't gotten around to washing your hair. All you have to do is gather your hair into a ponytail and wind the length around your hair tie.
Stick a few bobby pins here and there to hold everything in place. Now that you have a general idea of how it's done, you can watch this video demo to find out more.
5. Beachy Waves
How To: Beach Wave Curls | Natural Hair
One of the best things about flat irons is that they let you play around with different textures. And this looks helps illustrate that with soft, beautiful waves.
The waves help add some extra fullness and volume to your strands while creating a more casual aura. Beachy waves are great for any occasion and pair well with virtually all types of hair accessories.
Try adding a glitzy hairpin to dress your waves up for a special event. Or, throw on a boho headband to lean into the hippie feel. This style couldn't be easier to pull off! Just watch this video tutorial.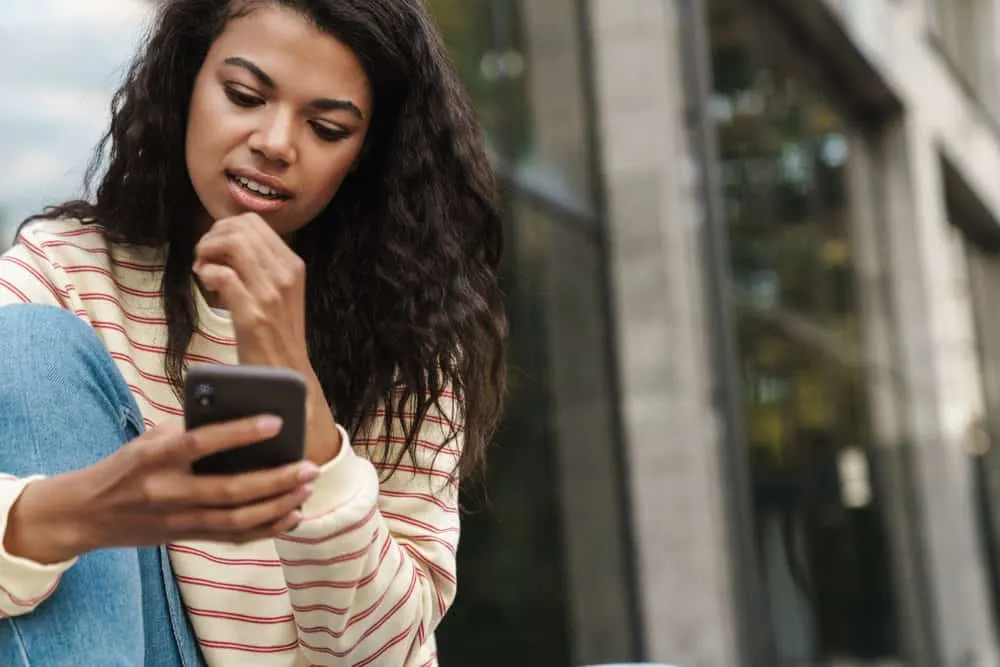 6. Deep Side Bang With Curled Layers
How To: Deep Side Bang & Curled Layers On Natural Straight Hair
It's amazing how even a minor change to how you part your hair can instantly change your look. In this hairstyle, that change comes in the way of a deep side part. Deep side parts instantly volumize and thicken your strands.
They can hide unsymmetrical features while adding an alluring appeal to your hair.
And when you pair a side part with soft curls, it takes everything to a new level! Are you ready to try this look out for yourself? Just watch this Youtube tutorial to see how it's done.
7. Simple Updo
3 Quick & Easy Updo Hairstyles on Straightened Natural Hair
Hairstyles don't need to be complicated to be elegant. Take the simple updo, for example; it illustrates that point beautifully. This carefree style doesn't take much time or energy to pull off, making it ideal for any busy gal. Want to test drive a simple updo? Here's a video showing you how to pull off three of them.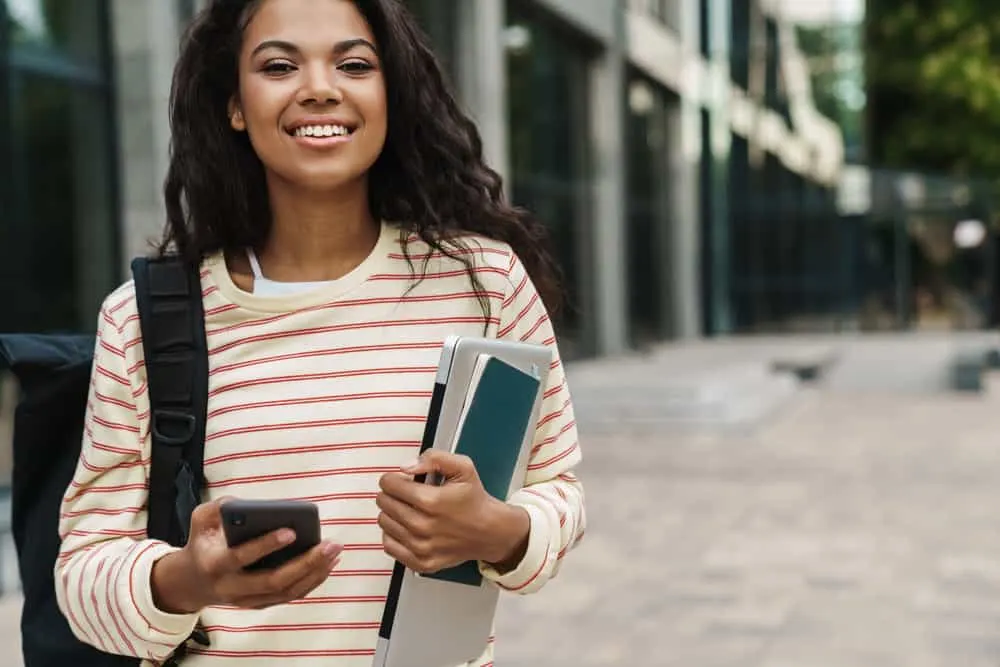 8. Curly Bob
GRWM | How To: Curly Bob on Natural Hair + Simple Red Lip Makeup Look! | Dana Alexia
If you're looking for a short to medium-length haircut, we'd like to introduce you to the bob. It's a universally flattering cut that's great for all different hair lengths, textures, and densities.
And you can always take your classic bob to the next level with the addition of some expertly placed curls.
While it's hard to call any haircut perfect, bobs are impressively close. They're low-maintenance, versatile, and super easy to rock! You can learn how to style your new haircut with this helpful demo.
9. Sleek High Ponytail
There's a reason why ponytails are a go-to hairstyle for millions of women around the world. They're practical because they keep your hair pulled out of the way.
But they're also effortlessly chic and easy to wear. A sleek high ponytail adds an extra bit of refinement to a regular ponytail and cranks the glamour level up a few notches.
Want to know the best thing about this ultra-sleek look?
You don't need to have Rapunzel-length locks to pull it off. You can simply use hair extensions, like this incredibly talented hairstylist did.
Don't forget to smooth a bit of shine-enhancing pomade over your finished 'do. That way, you'll lock in the sleekness and keep your ponytail looking picture-perfect for several days.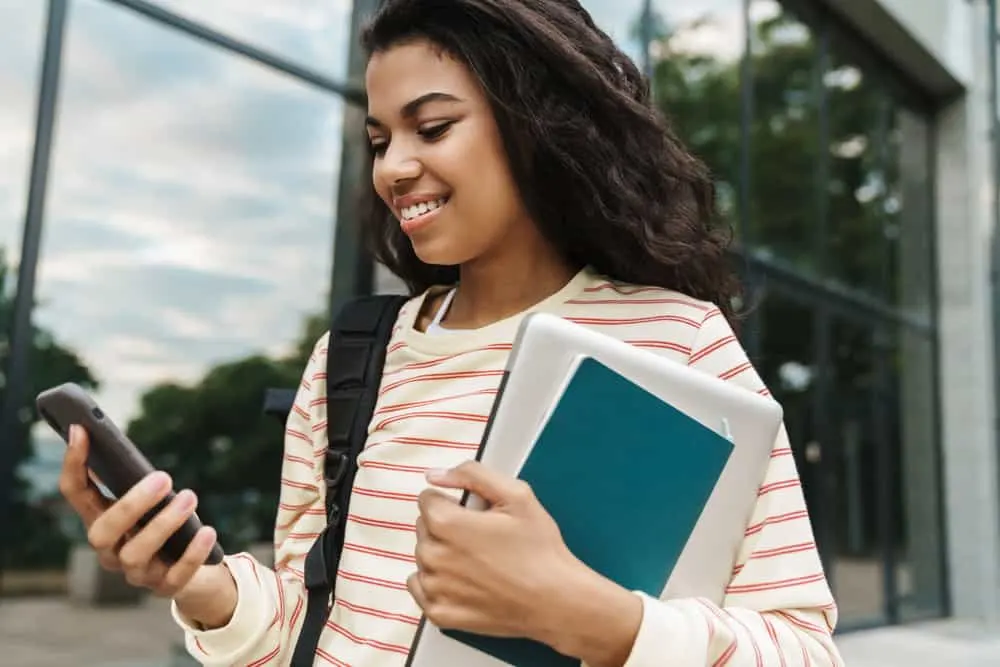 10. Messy Top Knot With Curls
Messy Top Knot Bun With Curls Hair Tutorial
If you're a fan of casual hairstyles, you'll love this adorable 'do! This messy top knot is both laid-back and indisputably chic. It's an extra glammed-up version of a classic messy bun, thanks to the loose curls surrounding your hairline.
And it's one of the easiest hairstyles to pull off as a beginner.
All you have to do is pull your hair into a top knot and soften it by pulling out a few pieces around your hairline and curling them using a flat or curling iron.
Throw a few curls into the top knot to tie the whole thing together. Do you still have questions? Here's a video walking through everything else you'll need to know.
11. Classic Middle Part
STRAIGHTENING NATURAL HAIR
Who said a hairstyle had to be intricate to be gorgeous? Adding a center part to your hairstyle can transform it into a classic, yet on-trend, look.
In addition to looking beautiful, a middle part complements your facial symmetry and helps elongate your face. It can even shave years off your appearance!
But you don't have to take our word for it. Try it for yourself! Here's a video that breaks down how to create the perfect middle part.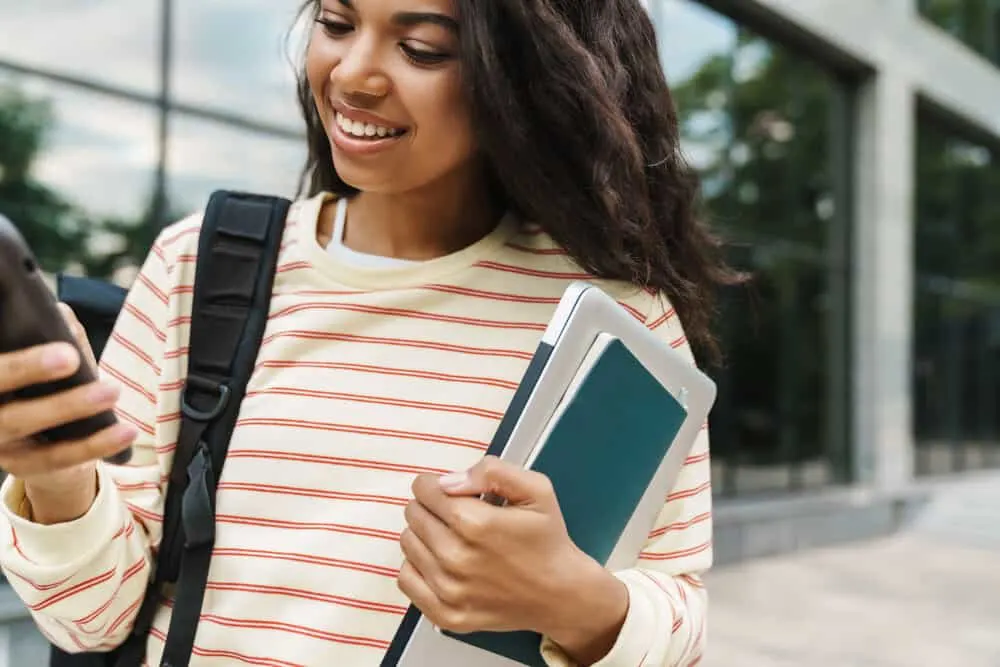 12. Fashion-Forward Wolf Cut
gave myself the diy tiktok wolfcut
This bold hairstyle is all about the cut. A wolf cut is a cutting-edge haircut that combines elements of a shag and a mullet. But don't let that scare you.
A wolf cut is an infinitely more wearable style than either cut on its own.
Wolf cuts are unique because they combine old-school sex appeal with fun, punky movement. You'll need a flawless haircut to bring your wolf cut to life. So, here's a video demo showing you how to go about it on your own.
13. Grown-Out Pixie
STYLING GROWN OUT PIXIE CUT | #GRWM Chit Chat
Has your old pixie started to grow out? Before you reach for the scissors, consider this daring 'do. A grown-out pixie is a bolder, sassier take on the classic cut.
It has plenty of long, feathery pieces that give the cut an edge.
It also makes your hair look fuller and bouncier, making it ideal for anyone who struggles with thinner strands. This tutorial will make the styling process go perfectly smooth.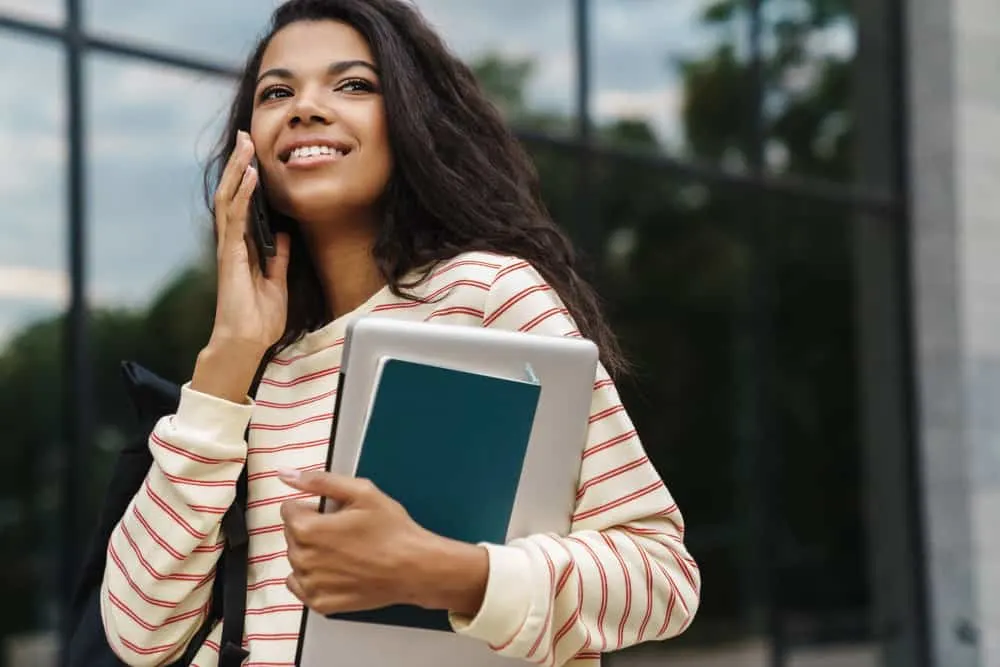 14. Vintage Shag
How I blow dry and style my shag cut
Dust off those old bell bottoms because the shag is back! A shag looks terrific whether you wear it straight or throw in a little more texture.
The long, choppy layers have plenty of spunk and personality, while the length makes this cut universally flattering. Shags are also surprisingly versatile!
You can get one that's sleek and conservative or play up the punk edge for a fashion-forward take on the hairdo. Just speak with your hairstylist so they can point you in the right direction. Need a little more info? Here's a video that breaks things down a little further.
15. Clip-in Hair Extensions
silk press on natural hair at home (with clip ins)
Ever wish you could get longer hair overnight? Well, look no further because that's precisely what clip-in hair extensions can give you!
Clip-in extensions are a simple way to switch up your everyday routine and add an impressive amount of length and fullness to your locks.
They also give you the freedom to achieve whatever hairstyle you had your heart set on. Clip-ins come in all different lengths, thicknesses, and colors so that you can buy the perfect custom hair pieces.
You also can get your clip-ins cut to create gorgeous, flowy layers. Watch this video to learn how you can seamlessly blend in your extensions.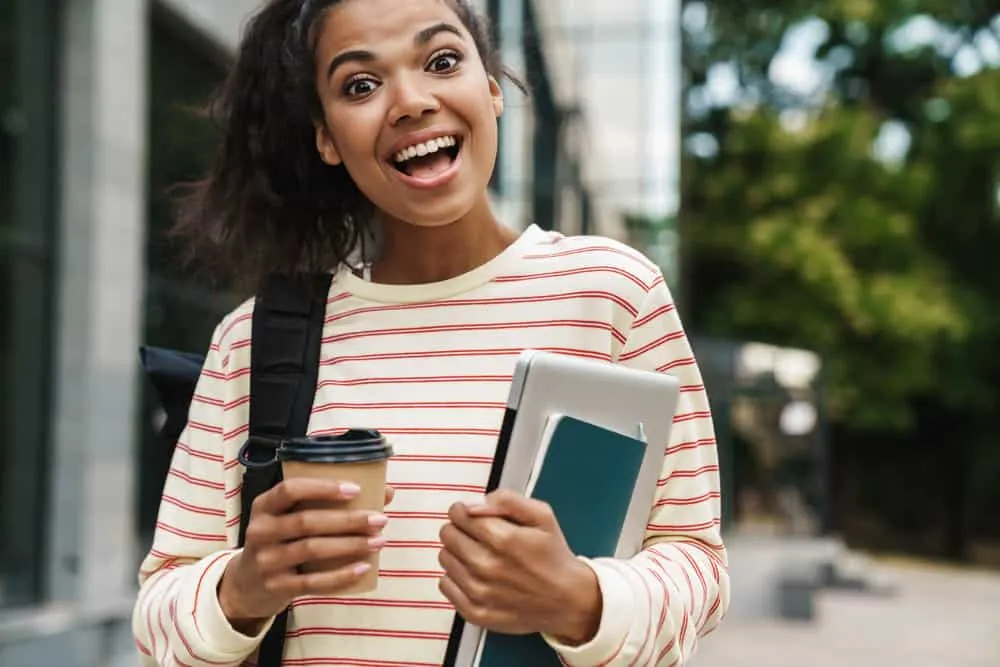 16. Curtain Bangs
70'S STYLE BANGS ON CLOSURE WIG | Curtain Bangs | ft. Beauty Forever Hair
When it comes to bangs, curtain bangs are one of the most wearable options. They are longer than a traditional fringe, making them easy to care for and rock.
Other types of bangs need to be touched up every couple of weeks, but curtain bangs are refreshingly low maintenance. They're also incredibly versatile!
Curtain bangs help soften your features and help keep the focus on your gorgeous face. Not sure if you want to take the plunge and get bangs? Give the look a test run on a lace wig, just like this creator did.
17. Y2K-Inspired Side Part With Pigtails
Y2K Side Part + Pigtails (INCHEZZZ) ft BeautyForeverHair
From puffer jackets and brownie lips to chunky barrettes, millennial fashion is back with a vengeance. Y2K fashion is unique in that it channels both retro and futuristic energy.
And this adorable hairstyle somehow manages to strike that same balance. The pigtails also add a fun, youthful twist to the look and keep it looking super fresh.
Try pairing this hairstyle with y2k-inspired makeup, like silvery lids, thin brows, and super shiny lip gloss. Want to try it out for yourself? Just follow this helpful tutorial.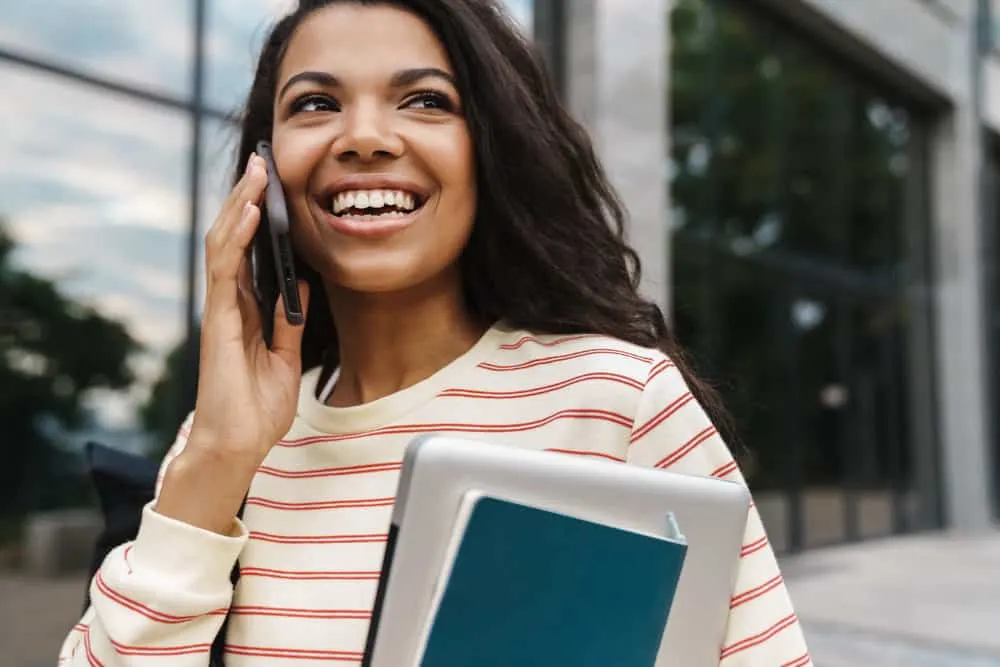 18. Braided Ponytail
The versatility of ponytails is astonishing. By braiding the length of your ponytail, you can update it from an everyday staple into a red carpet ready 'do that's both elegant and surprisingly understated.
And don't worry if your hair isn't long enough for this ultra-glam look.
All you have to do is add some braiding hair to amp up your ponytail's length and thickness. Once you see this look in action, there's no doubt you will want to try it out for yourself. So, here's a short video showing you how to recreate this beautiful hairstyle.
19. Natural-Looking Crimps
How to wave your hair with a straightener | crimp hair
The 80s and subtlety don't usually go together, but combining the two will leave you with a one-of-a-kind 'do. Throwing a few well-placed crimps in your hair can update a lackluster hairstyle and add some fun texture to your locks.
Crimps are youthful and easygoing but eclectic enough to transform your locks into a statement piece. And there's no need to go out and buy an expensive hair crimper. This video will show you how to get stunning flat iron crimped curls.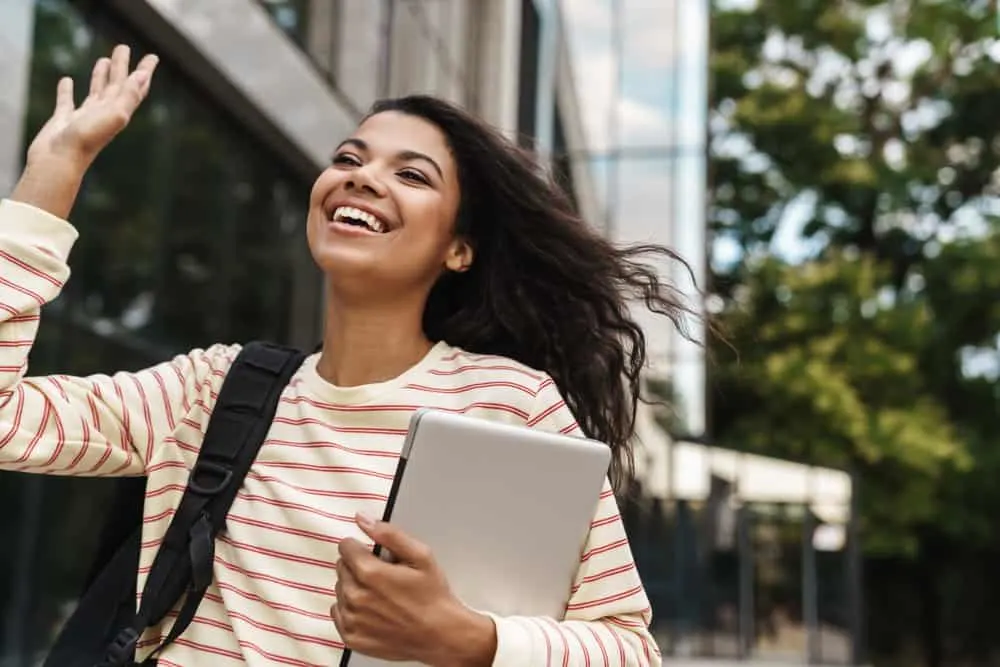 20. Silk Press With Blunt Bangs
How to do a Silk Press at home! + Hair cut! Super easy!
There's flat ironed hair, and then there's a silk press. Even though the two styles look similar at first, silk presses are ultra-shiny, bouncy, and way more full of life.
And pairing your silk press with blunt bangs builds a contrast that adds a whole lot of interest. Want to give it a try? This Youtube demo is super easy to follow, even for beginners.
21. Hollywood Waves
Beautiful Hollywood waves on flat iron
Few things in life are more luxurious than old Hollywood glamour, and these waves are no exception. Although these waves are inspired by the 50s, they are so timeless that they look great in any era.
So, whether you're heading to a black tie affair or looking for the perfect wedding hairdo, consider giving these vintage, glamorous waves a try.
Just remember to smooth a bit of sheen spray onto your strands because this look is all about amping up the shine.
Your friends won't believe you pulled off this expensive-looking hairstyle with a simple flat iron. Here's a Youtube tutorial showing you how to transform yourself into a silver screen vixen.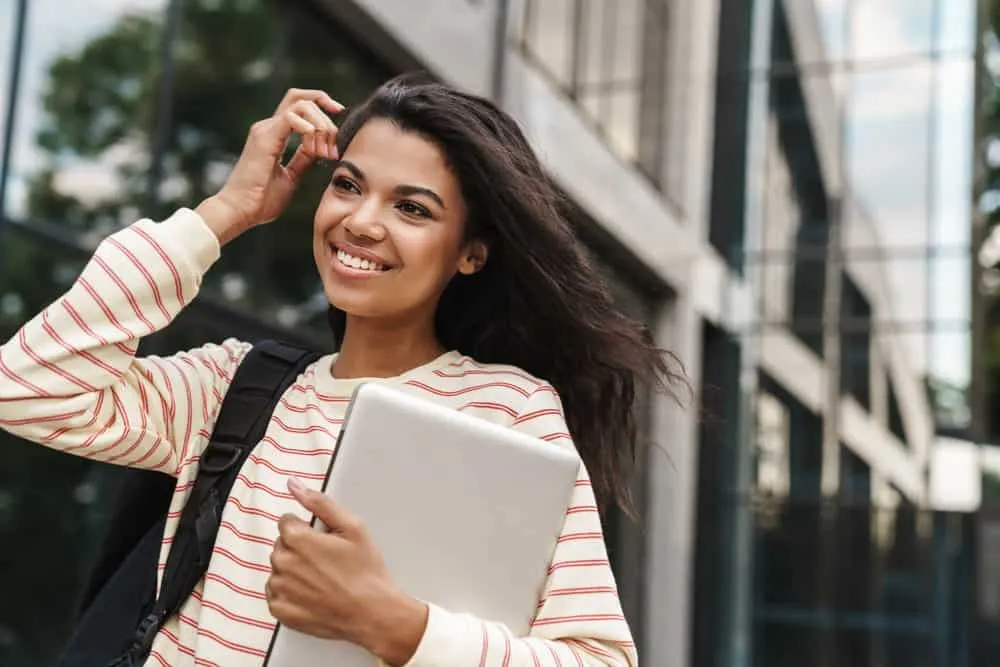 22. Messy French Twist With Curls
HOW TO: Easy Updo with Bangs and Curls | Messy French Twist W Curls
Nothing says understated luxury like this perfectly coiffed updo. This French twist is undeniably elegant and sophisticated despite taking only minutes to complete.
However, the messy, free-falling curls help soften the look and keep it from looking too formal. It's an excellent hairstyle for a special occasion, but it wouldn't be too polished for a quick lunch out with friends.
A messy French twist with curls is a great way to upgrade your average formal hairstyle and play around with a sexier vibe.
And you don't have to be a master hairstylist to make this style your own. Although it looks intricate, this French twist is surprisingly easy to pull off. You can see that for yourself by watching this video.
23. Curly Half-Down Updo
Half Up Half Down With Curls Hair Tutorial l Tiana Shannell
Stuck trying to decide between wearing your hair down or pulling it up? Why choose between them when you can easily do both? This beautiful hairstyle is ideal for any occasion due to its ease and understated romance.
Simply pull the top portion of your hair into a ponytail and fluff up the hair.
Add in a few flat iron curls to both the loose portion and the ponytail, and use your fingers to style your new curls. Spritz on a little anti-humidity spray; the only thing left to do is show off your gorgeous new 'do!
Need a little more guidance? Learn how to recreate this cute hairstyle here.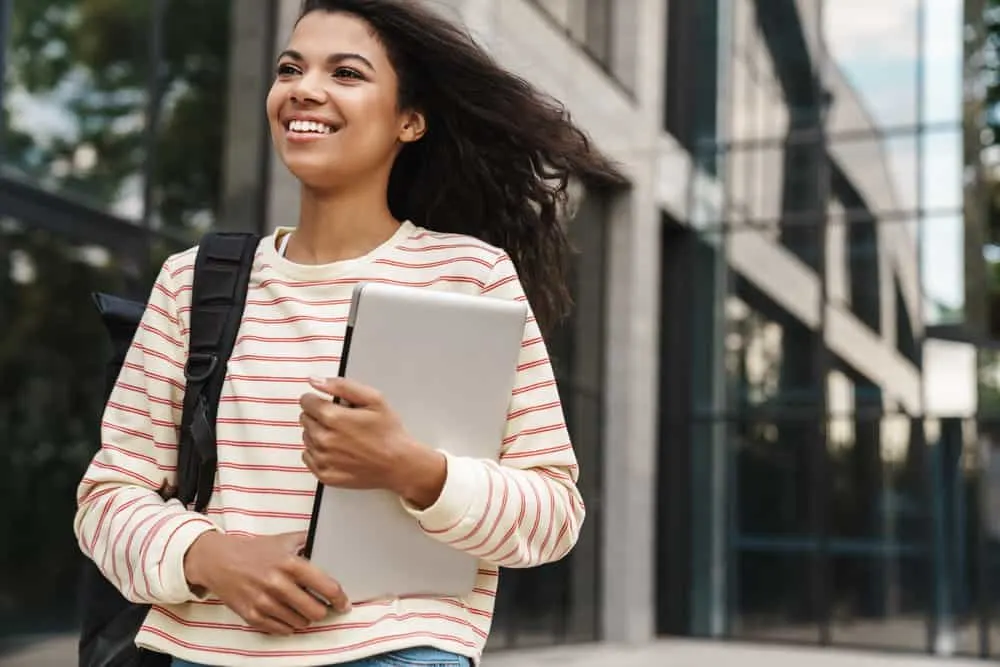 So, there you have it. The flat iron is an incredibly versatile styling tool that can help you create thousands of gorgeous styles. So have fun with your hair!
Experiment with various styles, cuts, colors, and accessories.
After all, you won't know what will look good or not until you try it out for yourself. So, if you need some guidance as to which style to choose, we say start from the top and work your way down!
We hope that this article inspires you to take the plunge and try something new and fresh. And we wish you the best with your hair!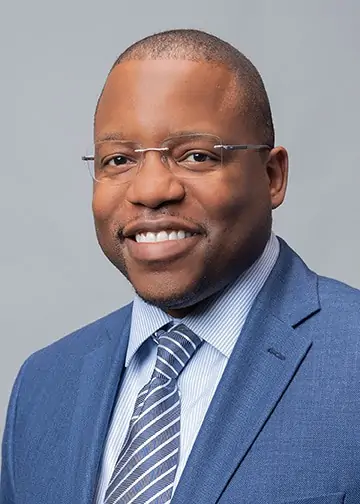 Kenneth Byrd holds a BS in Accounting and Management Information Systems and an MBA from the University of Alabama at Birmingham. With over 15 years of experience, Kenneth has been dedicated to hair care since 2008, when he co-founded Curl Centric® and Natural Hair Box alongside his wife. As a team, they promote healthy hair care practices through their comprehensive platform, Curl Centric. Curl Centric is a website operated by a husband and wife team that encourages healthy hair care. At Curl Centric, we aim to help our readers take control of their hair care journey and make good decisions about products, hairstyles, and maintenance techniques. We also have strict editorial integrity; here's an explanation of our editorial guidelines and how we make money.