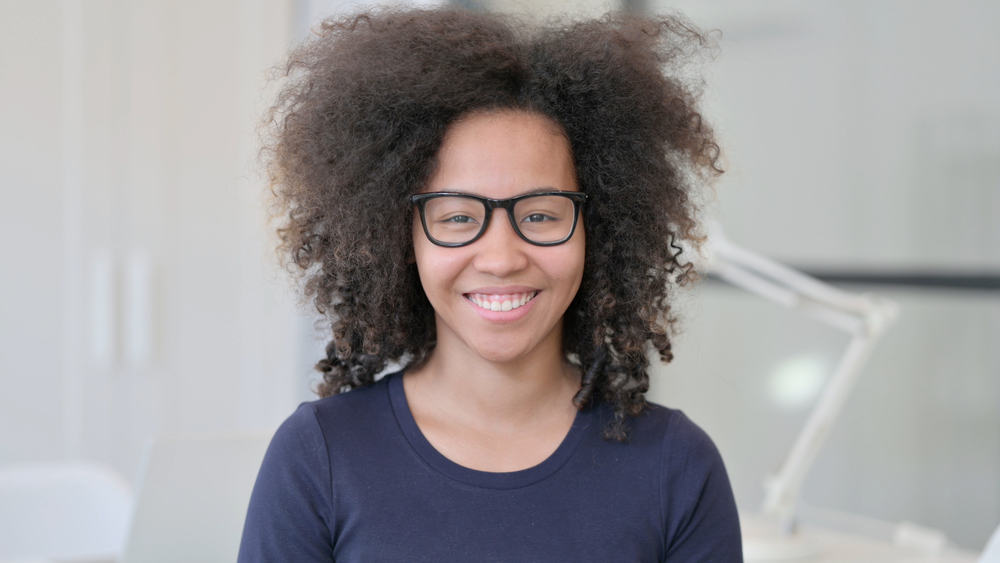 If you've spent any time on social media over the past year, you've probably come across the wolf cut. It's super trendy right now, and people all over are trying wolf haircuts out.
If you're wondering what a wolf cut is and how to get this heavily layered style, you've come to the right place!
This article will tell you everything you need to know to determine whether this style will flatter your features. It'll also give you step-by-step instructions on how to create a wolf hairstyle at home, so keep reading!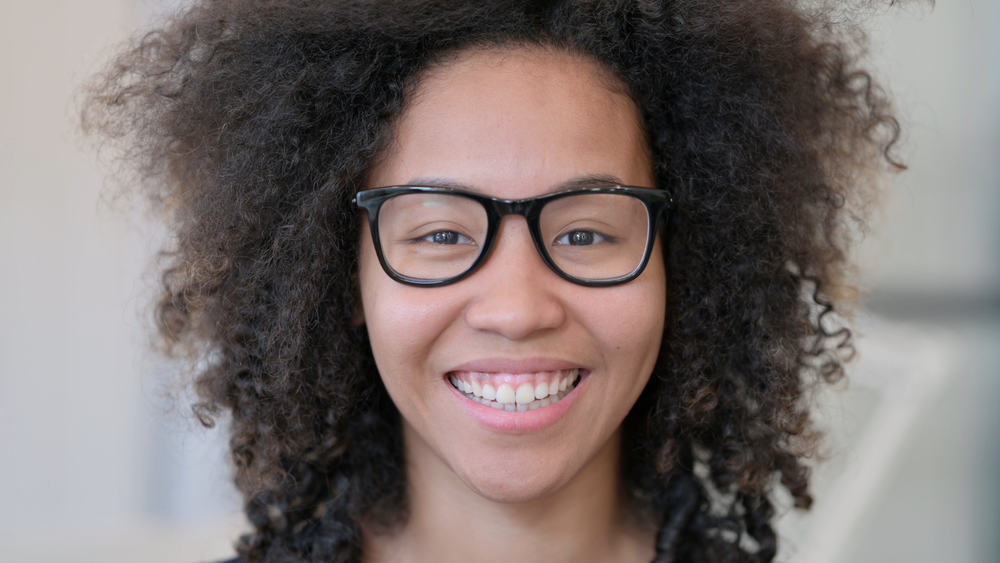 What Is Wolf Cut Hair?
Wolf haircuts recently exploded in popularity on social media sites like Tik Tok and Instagram. The style is thought to have originated in South Korean hair salons.
Since its creation, Generation Z has fully embraced the wolf cut, and it is the latest in a long line of Tik Tok trends. The app is full of teens attempting to recreate the look on themselves with varying degrees of success.
A wolf cut is a haircut that's halfway between a shag and a mullet but infinitely more wearable than either. In lieu of asymmetry, the emphasis is on face-framing layers and edgy texture.
Wolf cuts are chaotic and wild but undeniably soft and feminine. Wolf cuts definitely have variations, but most have short wispy layers on top and long choppy layers on the sides and back.
The majority of the volume is at the crown, and the hair thins out as you move down the length of the hair. While you can do a wolf cut with or without them, you'll often see wolf cuts with curtain bangs.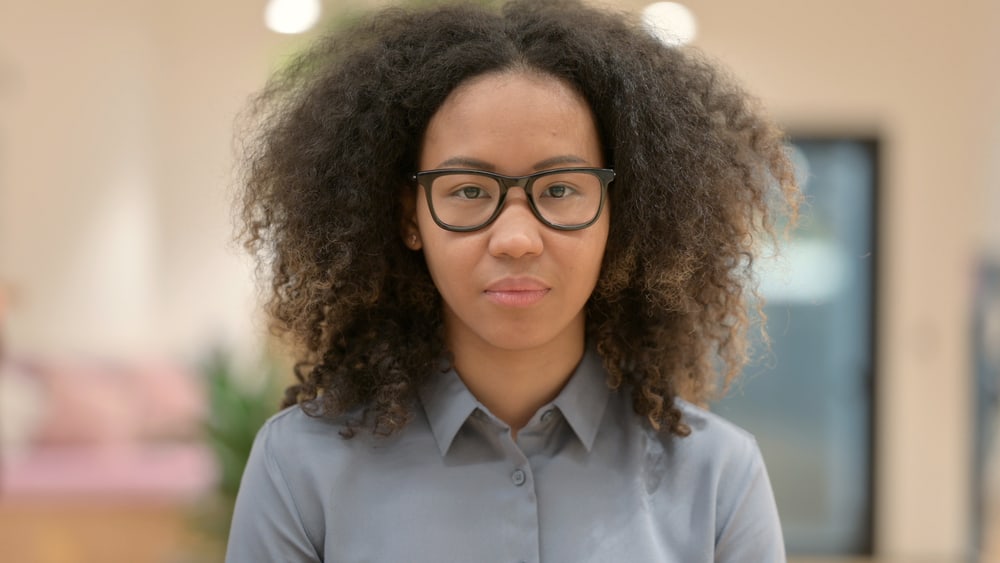 Why Is It Called a Wolf Cut?
There are a few theories behind how the style came to be known as the wolf cut. One is that its layers are similar to a wolf's fur. There is a dense, short undercoat on the bottom with long wispy hairs on top.
Another possible reason for the name is that it's undeniably wild. There's a feral quality to the choppy layers that mirrors the undomesticated elegance of the wild creatures.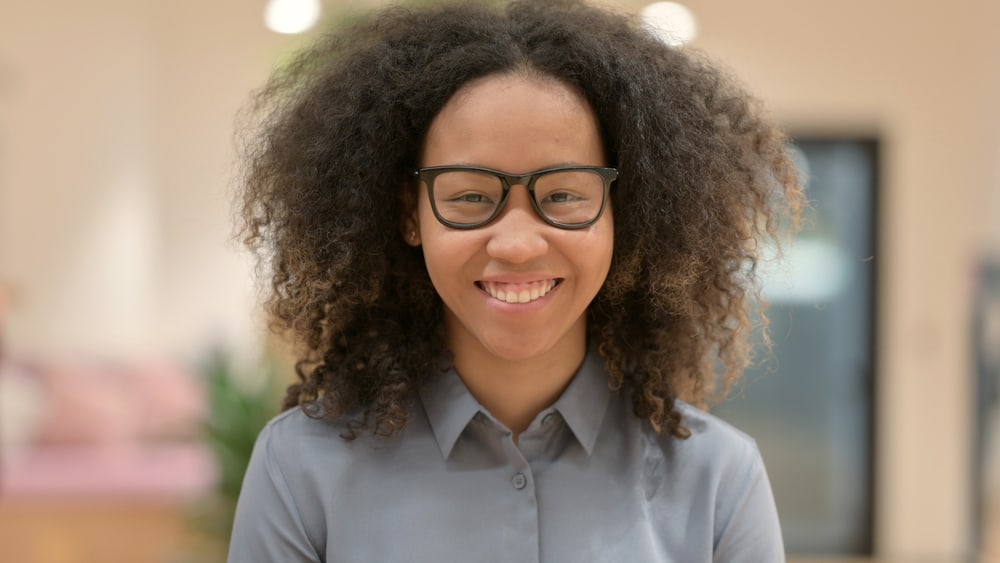 How Do You Know If You Should Get a Wolf Cut?
The wolf cut is a flattering style that can be worn long or short and is perfect for men and women alike. Despite being so versatile, they aren't for everyone.
Here are a few things to consider before deciding on this style.
Your hair texture – Before deciding on a wolf cut, or any other layered style, you should consider how it will work with the texture of your hair. A wolf cut's layers will look different on every texture. Because of shrinkage, some layers may end up shorter than you would prefer. Similarly, thinning out straight strands may cause them to lay flatter than before.
The thickness of your hair – The overall thickness of your hair will dramatically affect how your wolf cut looks. Because the wolf cut is all about layers and volume, it tends to work best on medium or thick hair. While the layers can help add some volume to thin strands, you'll likely have to spend more time styling each day.
Do you want bangs? – While they aren't necessary, the classic wolf cut comes with heavy curtain bangs. Skipping them will change how the cut frames your face. Bangs will need more maintenance, as they need to be trimmed relatively often.
How much time you are willing to put into styling – Layered haircuts may fall flat if you don't style them. Depending on your hair type and texture, you may have to use heat tools to get your hair to look the way you want. Additionally, some layers may be too short to work with your go-to everyday styles. If you prefer to wear your tresses in wash n' gos and other low-maintenance hairdos, reconsider if a wolf cut meets your needs.
Are you willing to commit to this style? – Trendy hairdos like the wolf cut can go out of style just as quickly as they skyrocketed to popularity. Growing the shorter layers out can be awkward and make styling a challenge. If you aren't ready to commit to this style or are nervous about chopping your strands, you can always do a test run on an old wig!
The length of your hair – While this cut is flattering on any hair length, short and, long wolf cuts will look drastically different. If you have short hair and prefer the look on long stands, try adding some clip-in hair extensions to the back of your do. Just blend them with the rest of your hair for a flawless transition.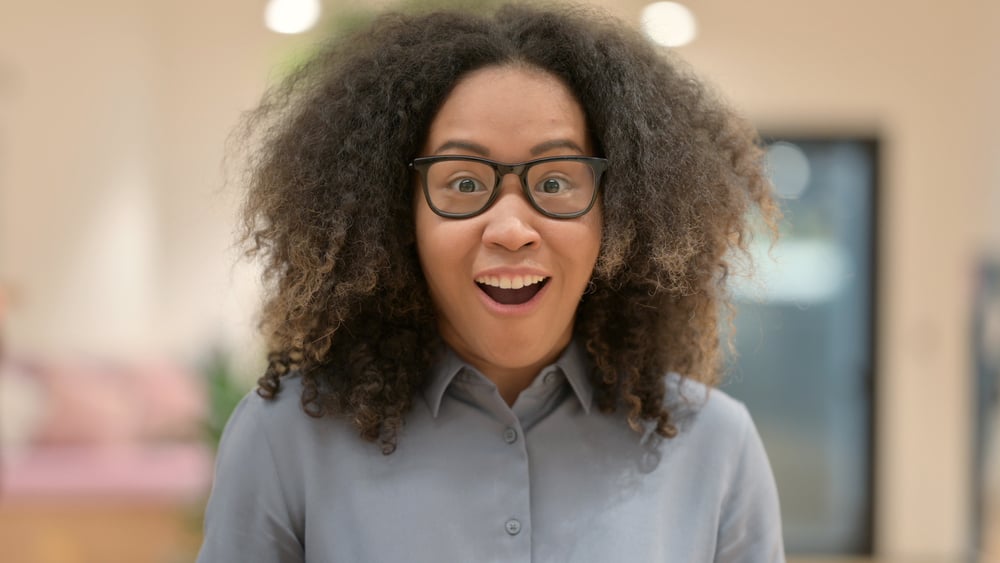 How to Get a Wolf Cut at Home
For the best results, head to a professional hairstylist. They'll be able to tailor the style to your unique features and leave you with a perfectly coiffed mane. If you want to try to give yourself a wolf cut, just follow these easy steps.
trying the wolf cut on curly hair | déja dominique
Materials You'll Need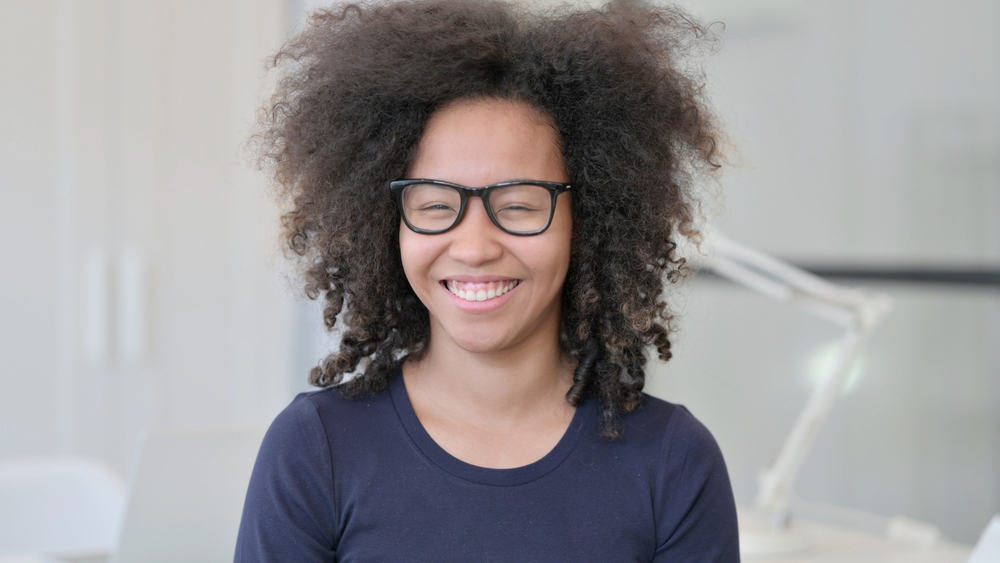 Steps to Follow for a DIY Wolf Cut
Analyze your face. Determine where you want the layers to fall and whether or not you want bangs.
Detangle your hair.
Brush all of your hair forward and tie it into a secure ponytail. Your ponytail should be in the center of your forehead, like a unicorn horn.
If your hair is short, jump to step 5. For medium-length hair, put on another ponytail holder 3-4 inches above the ends of your hair. If your hair is waist-length or longer, add one more ponytail holder between the first two. The goal is to keep as much of your hair together as possible.
Cut off an inch or two from the bottom of your ponytail. Start with small snips to ensure you don't take too much off at once.
After you've made the first few cuts, hold the scissors vertically and cut into the ends of your ponytail. This will help taper the ends, so they aren't too blunt.
Once you've finished, remove the ponytail holders and shake out your hair. Examine the back with the mirror to see how your new cut falls.
Part your hair across the back like you would do for a half-up, half-down style.
Brush the top half of your hair into a ponytail, just like before.
Take off another inch or two from the bottom of your second ponytail and thin the ends (by cutting at them vertically).
Remove the ponytail holders and check out your hair. You can stop now or add one more layer for a choppier cut.
To complete the final layer, part your hair halfway through the center of where your second ponytail fell. The part should roughly run from the middle of one ear to the other.
Brush the hair forward and secure it in a ponytail.
Trim an inch or two from the bottom of the ponytail and lightly thin the ends.
Remove your ponytail and brush your hair out to see your final cut. Search for any areas you want to cut again or touch up. Pay extra attention to the way your layers fall and frame your face.
If you prefer to remove some of the bulk from the sides of your head, you can thin them. Just open your scissors and run them down the length of your hair. As the scissors slide down, they will gently remove some of the excess strands.
Shake out your hair and check out your final 'do!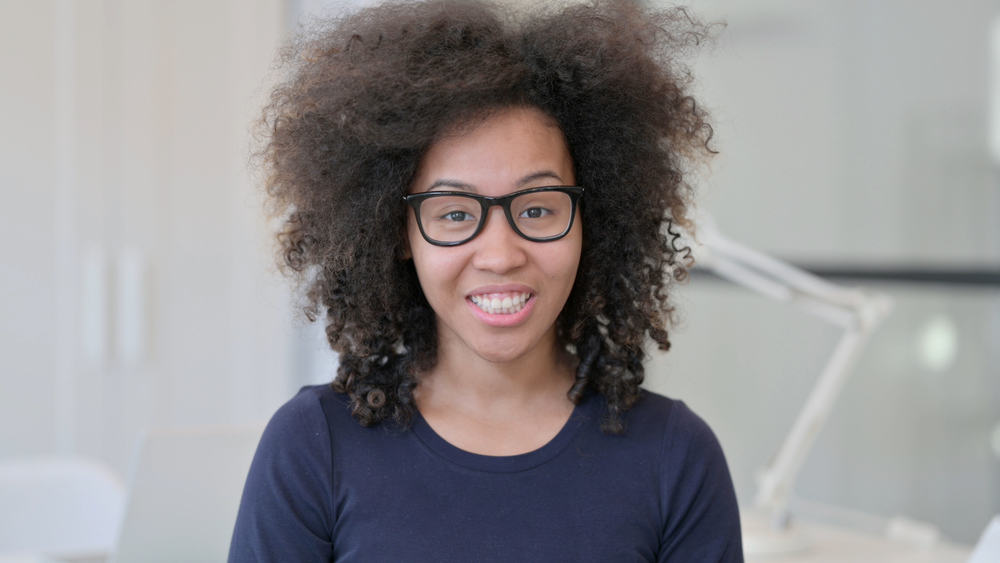 Are Wolf Cuts Hard to Maintain?
Wolf cuts are easy to maintain because the multi-length layers give your hair room to grow out without being too noticeable. The most challenging thing about the wolf cut is that it requires daily styling.
The following section will explain what it takes to style a wolf cut.
How to Style a Wolf Cut
Now that you know what a wolf cut is and how to get one, it's time to think about how you plan on styling it. Consider these simple styling tips to take your wolf haircut to the next level.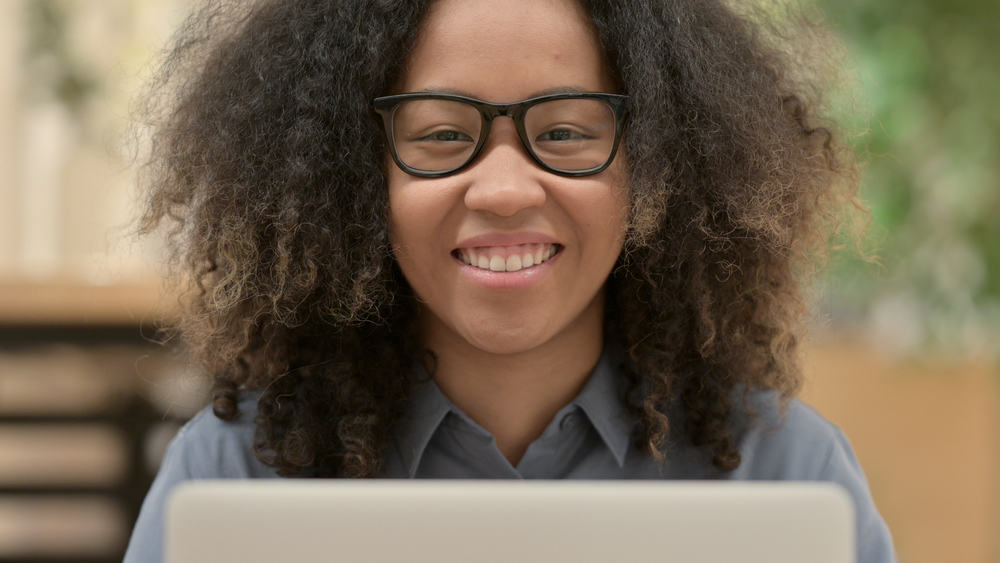 How to Style a Wolf Cut on Straight Hair
If your hair is on the straighter side, your focus should be on adding body. Starting with damp hair, work in some volumizing mousse and let your hair air-dry.
You can also use a round brush and blow-dryer with a concentrating nozzle. Swoop the sides of your hair outwards to give it a 70's inspired feathered look.
A wolf cut on straight hair needs plenty of volume and texture. Here are a few more tips for volumizing limp strands.
Air dry or blow-dry your hair with a diffuser attachment to coax out your natural texture.
Eliminate product buildup with a clarifying shampoo once or twice a month.
Don't apply conditioner to your roots.
Tease or backcomb your roots to give limp locks some much-needed body.
Use a dry shampoo to zap the natural oils that weigh your strands down.
Avoid heavy products and opt for lightweight formulas instead.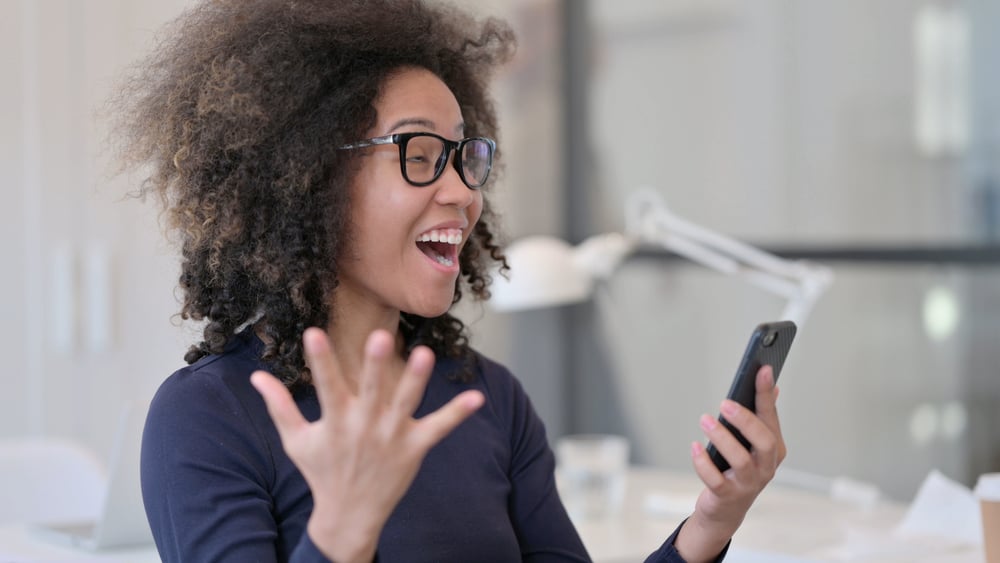 How to Style a Wolf Cut on Curly Hair
Luckily, curly hair tends to have plenty of natural volume and texture. If you want to make your curls pop, scrunch in curl-defining cream or a light hair gel to add definition to your ringlets.
Separate the curls as you move through your hair to help draw attention to the layers.
When you have curly hair, your primary focus should be preventing frizz. Follow these tips for frizz-free tresses.
Once your hair is defined, seal in the style with a humidity-blocking spray.
Use products with lightweight water-soluble silicones to keep your ringlets smooth. If you're worried about product buildup, just add a clarifying shampoo to your routine.
Dry your hair with a microfiber towel or T-shirt instead of a towel.
Deep condition and moisturize your hair often.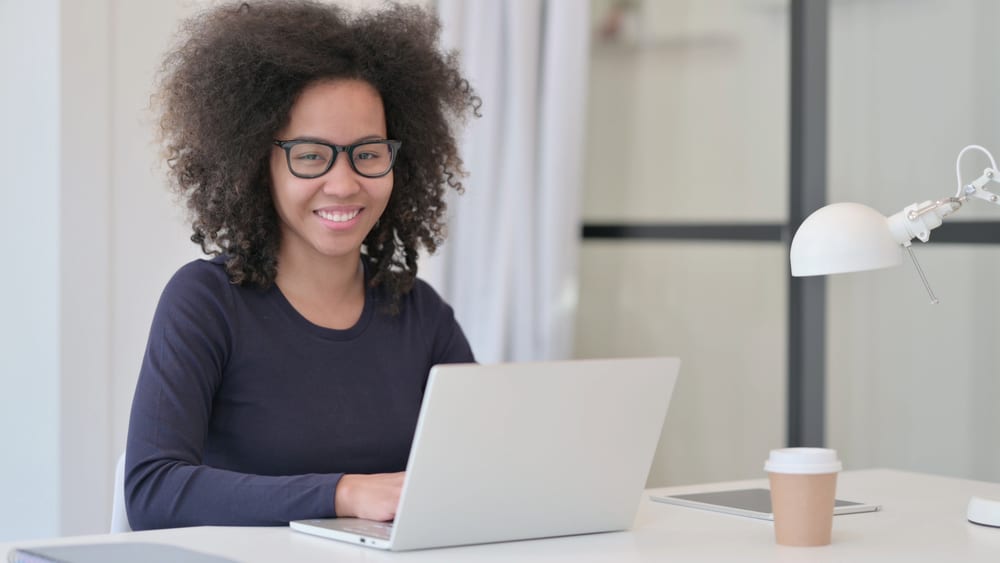 How Do You Explain a Wolf Cut to a Hairdresser?
There is a good chance your hairstylist has already come across the wolf cut. But if your stylist hasn't, just tell them you want a shag haircut with plenty of choppy layers.
It should be shorter in the front and longer in the back, with an emphasis on wispy, face-framing pieces. In other words? A shag with just a hint of mullet edge!
Show your stylist a picture or two whenever you try to explain a new haircut. A photo gives them the most accurate idea of the cut you want to achieve.
Try to find an example with a similar hair length and type as your own, so you'll have a realistic expectation of how the style will look.
Even if you can't find an example of someone that has hair just like yours, your stylist should be able to tailor the haircut to your needs.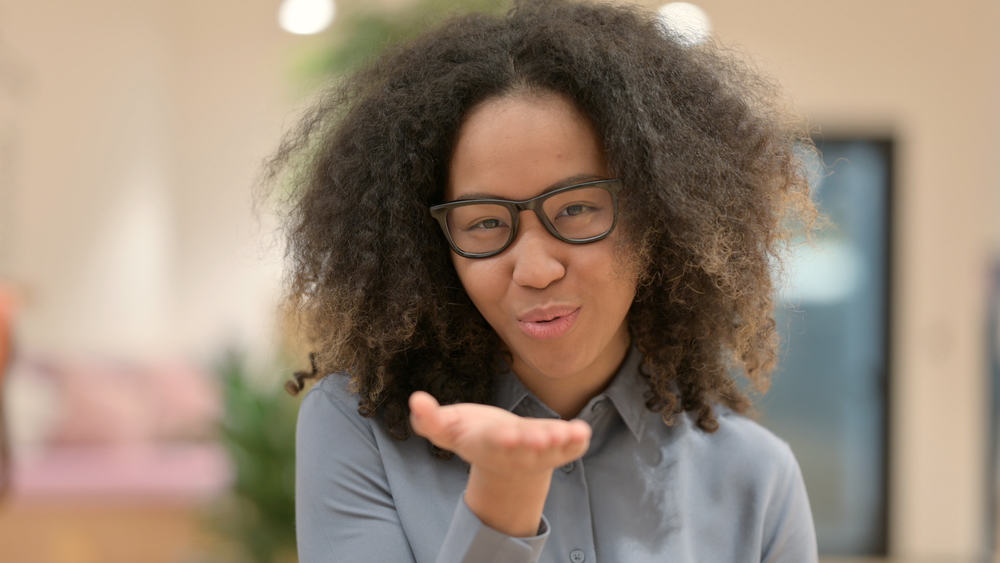 Dos and Don'Ts for Cutting Your Hair Into a Wolf Cut
Here are some dos and don'ts for cutting your hair into a wolf cut. Keep these tips in mind to help ensure the process goes smoothly and your hair comes out looking beautiful.
Dos
Do use hair scissors for a precise cut.
Do go to a professional hairdresser if you can.
Do check each layer as you go to make sure your cut is shaping up the right way.
Do soften blunt ends by carefully thinning them out.
Do take your time and decide if a wolf cut will flatter you before taking the plunge.
Do let your hair air dry to encourage your natural body and texture to shine.
Do shampoo and condition your hair before attempting to cut it.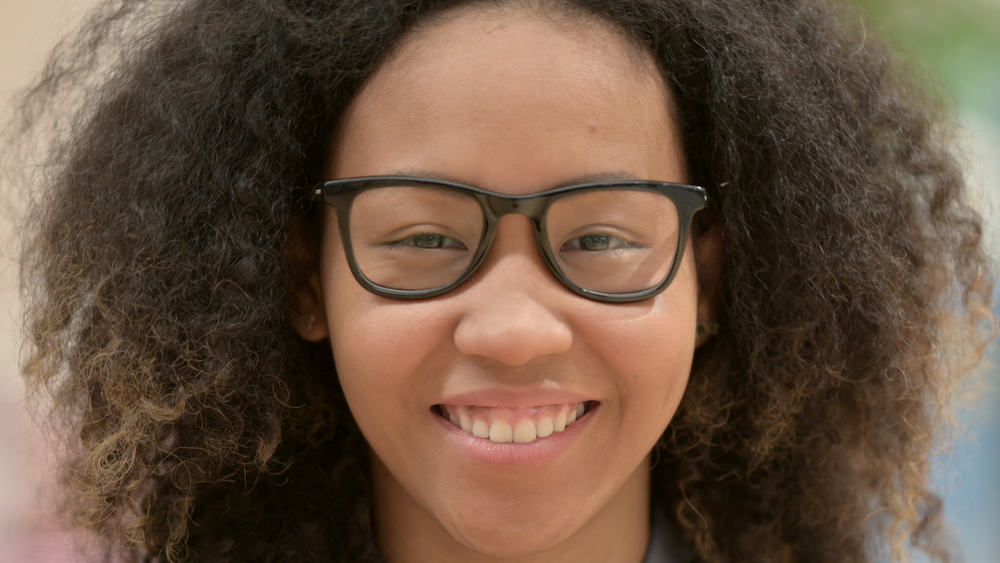 Don'ts
Don't attempt this cut unless you're somewhat comfortable cutting your own hair.
Don't cut straight across unless you like chunky layers.
Don't use heat tools daily. Instead, try heat-free methods to volumize your strands.
Don't get a wolf cut if you prefer to wear wash n' gos.
Don't cut wet or damp hair unless you are a professional.
Don't try to cut dirty hair.
Best Styling Products for a Wolf Cut
As we mentioned before, a wolf cut needs daily styling. Using the right products can reduce the heat you'll have to use to make your wolf cut shine. That being said, here are some of the best products for styling your wolf cut.
Marc Anthony Instantly Thick Biotin Styling Cream
If you want thick, voluminous strands you can run your fingers through; this thickening cream is for you! It combines strengthening ingredients like biotin and phytokeratines with moisture-promoting aloe, sunflower, and vitamin E.
This product has all the benefits of a volumizer without any of the sticky residues that usually come with them.
AMIKA Un.done Volume & Matte Texture Spray
Unlike other texturizing sprays, Un.done doesn't contain any drying salts. Instead, it uses a natural mineral called zeolite to build long-lasting volume and give your wolf cut a tousled, beachy texture.
Rice starch absorbs excess oils and dirt that build up between wash days, making this the perfect product for daily touchups.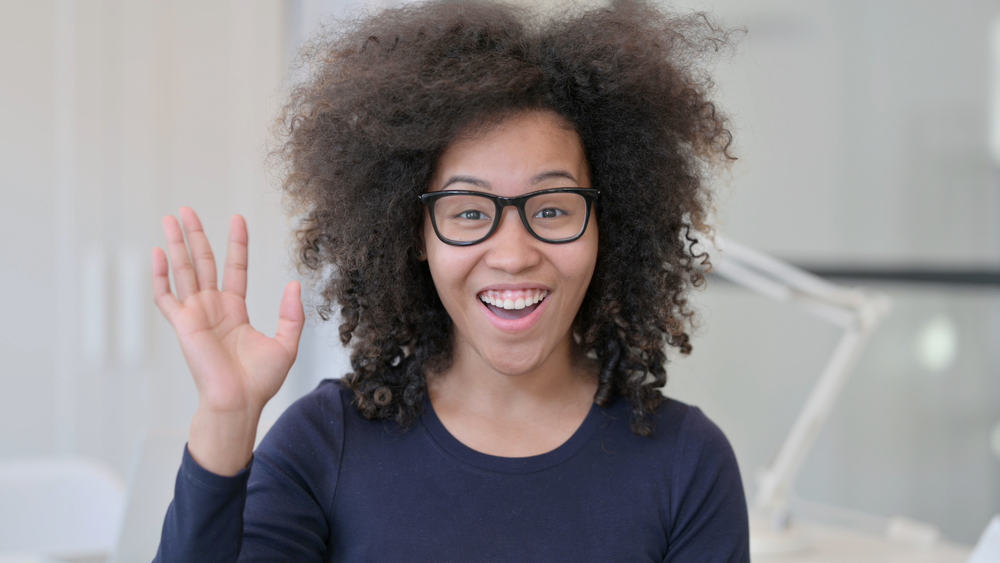 KMS Hairspray Anti-Humidity Seal
Nothing ruins your wolf cut like frizz. Luckily, this sealing spray blocks frizz-causing humidity for up to 72 hours!
Its weightless formula contains potent pomegranate antioxidants and shine-inducing pepper extracts. KMS HAIRSTAY gives you a lightweight finish and shine that keeps your hair sleek for days.
Sun Bum Dry Texture Spray
For straight hair, this mattifying salt spray helps you build volume in the layers of your wolf cut. It provides a medium hold powered by natural ingredients like sea kelp and sunflower seed oil.
Sun Bum also protects your hair against the damage of harsh UV rays. Use this spray a few days after your last wash for perfectly disheveled locks.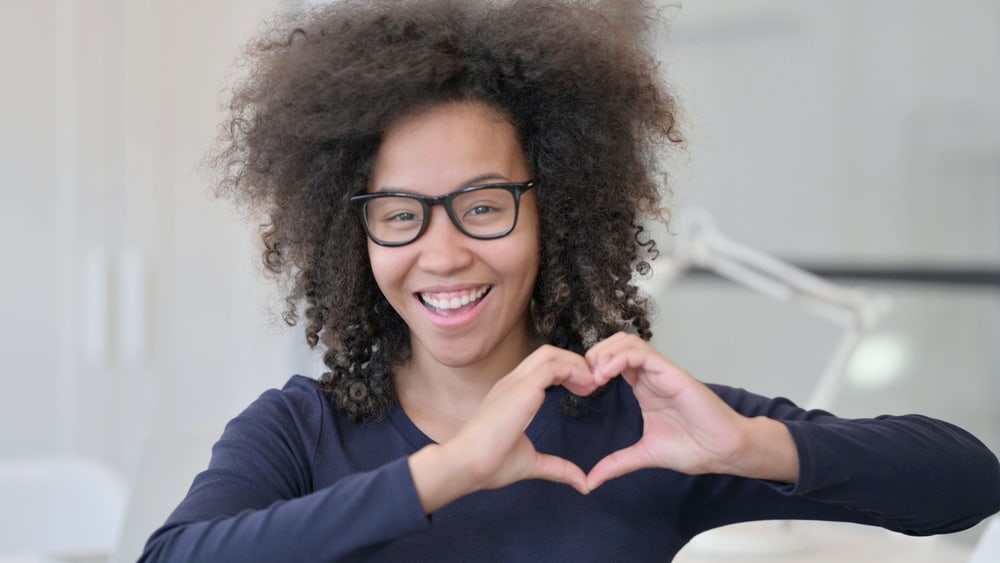 Cake Beauty Curl Friend Defining Curl Cream
This feather-light curl-defining cream leaves thirsty curls and coils looking lush, shiny, and perfectly defined. Avocado, shea butter, and soybean oil hydrate and smooth your hair for long-lasting results.
Its rich, creamy formula will keep your wolf cut bouncy and full of life.
Paul Mitchell Extra-Body Sculpting Foam
If your wolf cut looks flat and lifeless, this body-enhancing foam could be exactly what you need! It amps up fullness while providing you with plenty of flexible control.
Its lightweight formula is packed with emollients that leave your tresses shiny, manageable, and touchable. Even the pickiest customers love the flake-free, volumizing hold this foam provides.
TWIST Weather Up Weightless Curl Defining Gel
This lightweight gel fights humidity by keeping your curls thoroughly hydrated. Its high-performance formula also defines curls without leaving them flaky or crunchy.
Wheat protein, sericin, and argan oil improve hair elasticity and strength with each use. As a result, your hair feels stronger, healthier, and moisturized from the inside out.
That's all there is to it! The most important thing to do is play around with your wolf cut and try out different ways of styling it!
See how it looks straight, curly, lightly tousled, or with chunky textures thrown in. No matter how you choose to style it, we hope this article has provided you with all the tools and information you'll need.