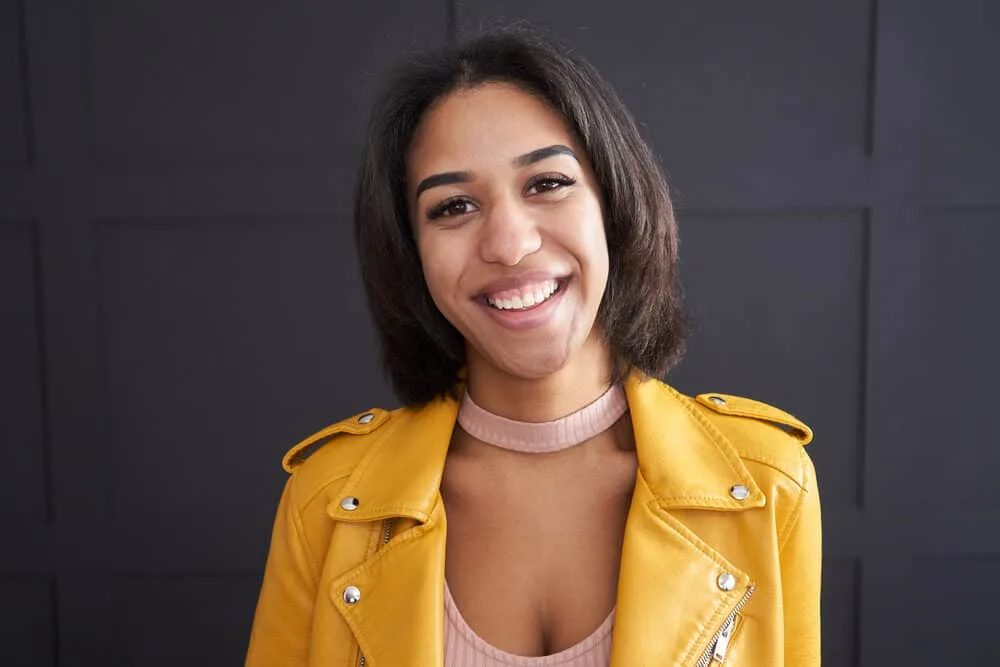 Flat ironing your hair too often can have serious consequences, including potentially causing heat damage and even hair loss. It's safe to say we all strive to avoid these issues.
So, how often should you flat iron your hair? Or, how often can you flat iron your hair without damaging it?
This article will shed some light on how often you should flat iron your hair, reveal common signs of heat-related damaged hair, and teach you how to keep your strands straighter for longer.
How Often Should You Flat Iron Your Hair?
In most cases, you can get away with flat ironing your hair a maximum of one or two times a week. As long as you use the proper technique, flat ironing healthy hair once or twice a week shouldn't lead to too much damage.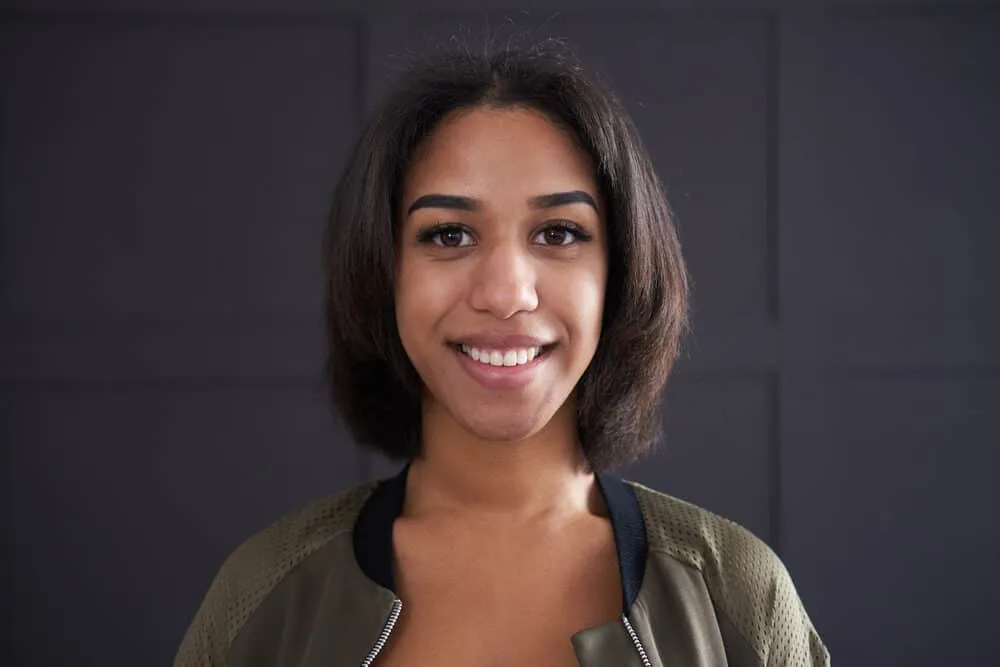 However, hair care isn't a one-size-fits-all situation, so there are a few exceptions regarding how often you can flat iron. Below, we'll walk you through how often you should flat iron certain hair types.
Your hair is chemically processed – Women with colored, relaxed, or bleached hair should only use a flat iron once every two weeks or less. Heat can cause your color to fade and make future dye jobs more difficult. Moreover, chemically processed strands are incredibly fragile, and using heat on them too frequently could lead to severe damage and hair loss.
You have type 3 or 4 hair – Kinky and curly hair types are naturally prone to dryness and breakage. If you want to keep type 3 and 4 hair strong, you should limit your flat iron use to once a month or less. Luckily, you don't have to wash these hair types as often as type 1 or 2 hair. This means that when you do flat iron your hair, you'll be able to wear it straight for longer.
You have thin, fine hair – Fine hair is extremely delicate, but it gets straight fairly easily, so you can get away with using a lower temperature. We recommend staying below 375 degrees Fahrenheit and flat ironing your hair no more than once a week to avoid damage.
Your hair is damaged – Whether it's due to heat, chemicals, or mechanical damage, adding more heat to already compromised strands is a recipe for disaster. It can cause your strands to break off and thin out dramatically. To keep your hair in good condition, you should avoid heat as much as possible. If you use a flat iron, keep the temperature below 300 degrees Fahrenheit and use an excellent heat protectant.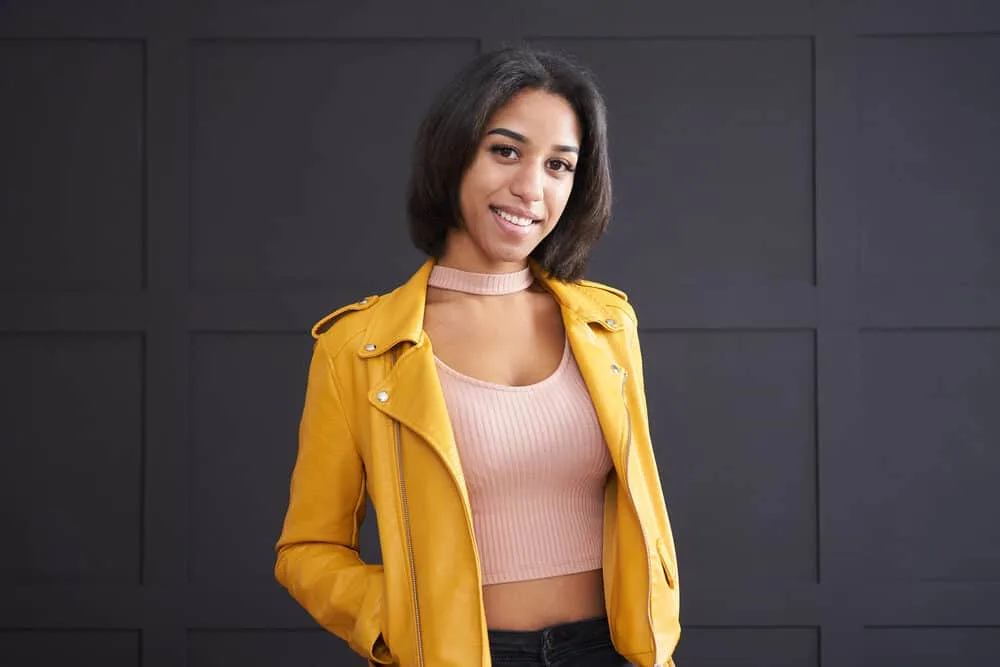 Factors That Increase Your Chances of Damage
Even if you follow the flat iron frequencies in the above section, there's a chance you could still end up with compromised strands.
Once damage sets in, it's imperative to change your styling habits as soon as possible to prevent further damage. The following factors directly increase your risk of potential heat damage following a flat ironing session:
Your flat iron temperature. Of course, the higher the temperature, the higher your risk of hair damage.
How tightly you hold your flat iron. When you clamp the hot iron down too hard, your hair is more likely to burn.
Here are some common signs of heat damage; we recommend taking a break from the flat iron and nursing your hair back to health if you notice that:
Your hair seems to get tangled more often.
You have more split ends than usual.
Your hair is suddenly harder to slick down.
Your hair color has changed.
Short hair strands are falling into the sink or on the shower floor.
Your hair texture has straightened out permanently.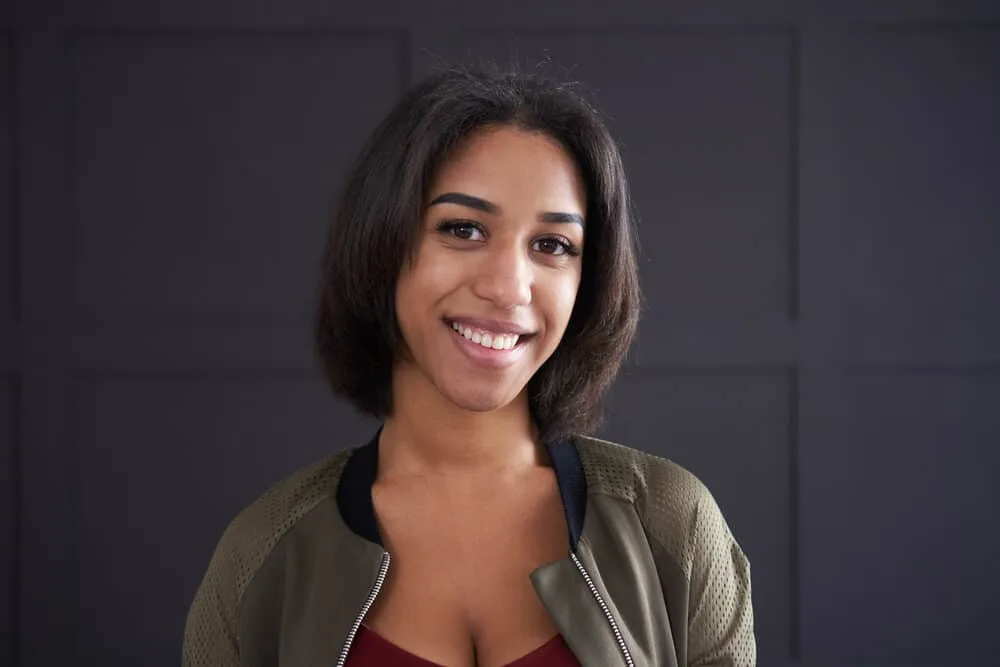 How To Make Your Flat Ironed Hair Last Longer
The longer your straight hair lasts, the less often you'll have to flat iron it. So, below we've included several tips to make your flat ironed hair last longer.
Wrap Your Hair at Night
Wrapping your hair at night is one of the most effective ways to lengthen the lifespan of your straightened hairdo. It keeps your hair in a stretched state as you get your Zs.
To wrap your hair, just comb or brush it around your head in a circular motion. Once you've done that, cover your head in a satin scarf and wrap it tightly.
In the morning, you'll comb your hair out of the wrap and be greeted with bouncy, straight tresses. Read this article for more tips and tricks on wrapping your hair at night.
Use a Silk or Satin Pillowcase
While cotton pillowcases suck the moisture from your strands, silk or satin pillowcases preserve hydration. Even if you decide to wrap your hair, a satin/silk pillowcase gives you an extra layer of protection.
If your scarf slips off during the night, your hair will be fine!
Silk and satin pillowcases also do an excellent job of wicking away moisture. They reduce the likelihood of overheating and help keep you cool throughout the night.
As a result, a silk or satin pillowcase can reduce nighttime sweating and keep your strands nice and straight. And if that's not enough, they can also reduce your chances of developing sleep-related wrinkles!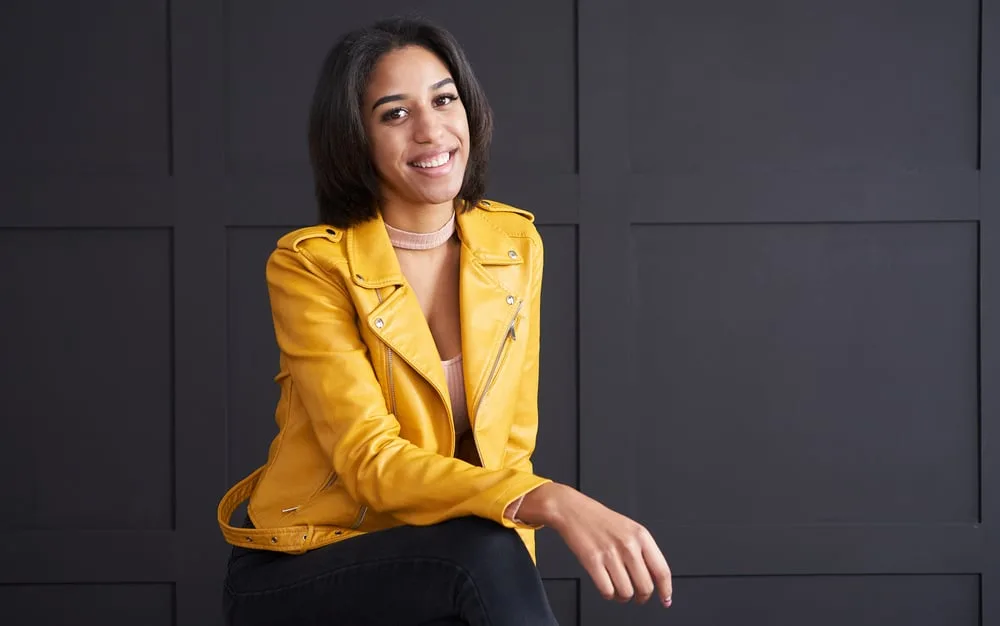 Avoid Water
Though moisture is generally your hair's best friend, getting straightened hair wet will quickly undo your hard work. Wherever you're doing an activity that makes you sweat, like working out, keep your hair off your face and pushed back.
You can also blast your hair with cool air from a blow-dryer as soon as possible to stop reversion in its tracks.
Another source of frizz-inducing moisture is a hot shower. To avoid reversion, cover your locks with a shower cap and take cool showers to avoid creating steam.
Afterward, apply a humidity-blocking spray or serum before heading out the door to protect your strands while you're out and about.
Flat Iron Your Hair the Right Way
When it comes to making your straight hair last, the first step is straightening it the right way. If you don't, your style won't last nearly as long.
Before you straighten your natural hair, make sure it's completely dry. Use a quality iron with titanium, ceramic, or tourmaline plates, and work in small sections when you straighten your locks.
We also recommend heat styling clean hair strands, since dirty hair will often include build-up from various hair products. However, you shouldn't use a hair straightener on wet hair (or damp hair unless it's a wet to dry flat iron).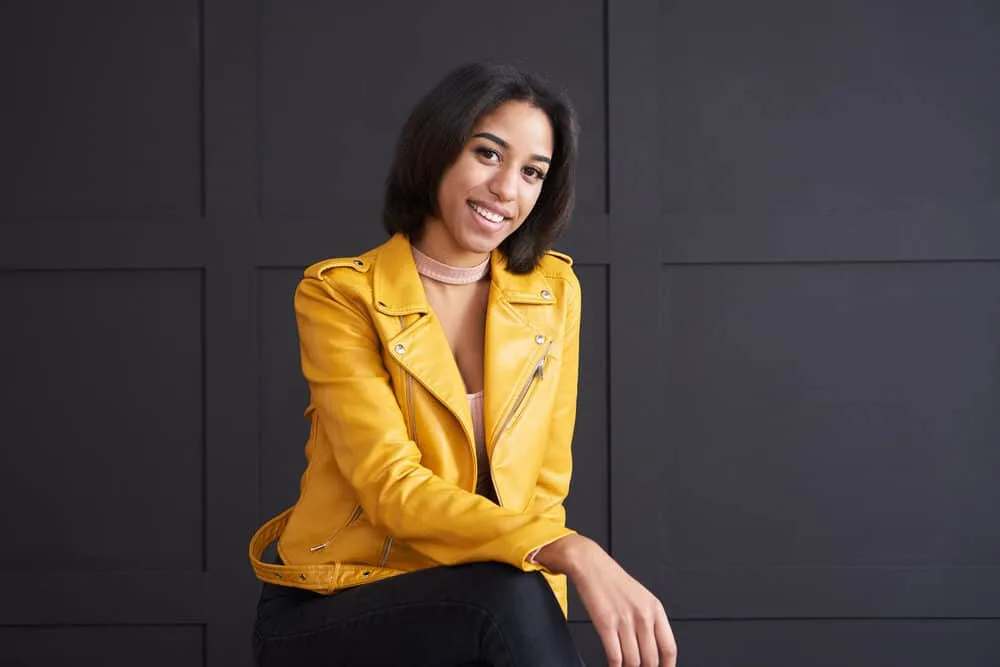 Use the Right Products
Using the right products will dramatically extend the life of your straightened 'do. Start with a good heat protectant, the most important product to use when flat ironing your hair.
In addition to protecting your strands against heat damage, many heat protectants also help to prevent frizz and curl reversion.
Another way to keep your hair straight is to avoid water-based products. As you may know, water causes your hair to revert to its natural texture.
Avoid products that have water as one of the first few ingredients, and instead, opt for lightweight serums and natural oils.
Sprinkle dry shampoo into your roots whenever you need to refresh your hair and scalp in between washes.
Dry shampoos absorb excess oils and products that weigh your strands down – that way, you can push back your next wash day and enjoy your straight strands a little while longer.
Apply the dry shampoo only to your roots for the best possible results. If you apply it on your mid-lengths and ends, it could leave a dull cast on your hair.
No matter the hair type or condition of your locks, the less often you flat iron your hair, the better.
We hope this article has answered your questions about how often you should straighten your hair, when to stay away from the heat, and how to keep your locks straighter for longer!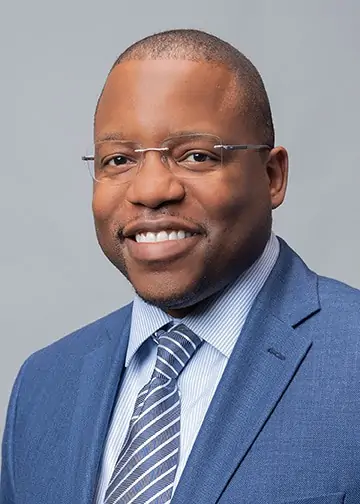 Kenneth Byrd, with a BS in Accounting and Management Information Systems and an MBA from the University of Alabama at Birmingham, has over 15 years of experience and is a recognized authority in hair care. Co-founder of Curl Centric® and Natural Hair Box, Kenneth has dedicated himself to promoting ethical and scientifically-backed hair care practices. Rigorous editorial guidelines, industry recognitions, and features in numerous media outlets evidence his expertise. Kenneth's commitment to transparency, quality, and empowerment has positioned him as a trusted voice in the field, empowering readers to confidently embrace their natural beauty.