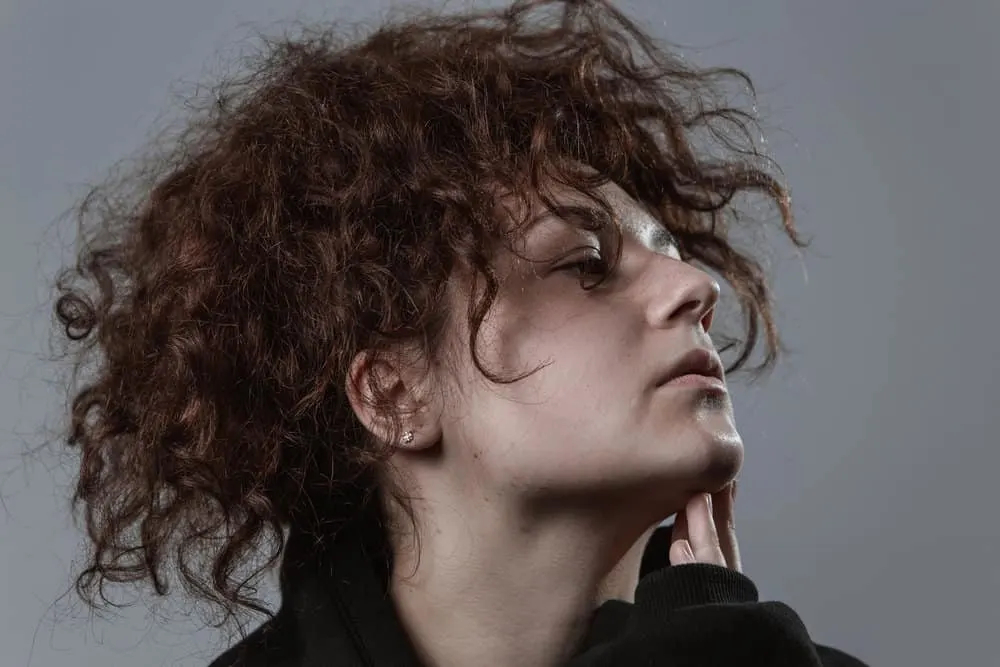 Dead hair is difficult to style, incredibly fragile, and makes growing your hair nearly impossible. Plus, it looks absolutely terrible. So, if you're unsure of what to do about your damaged strands, we're here to help!
In this article, we'll teach you how to fix dead hair by providing some of our top tips. We'll explain what makes them work and help you figure out how to prevent future damage. Read on to find out how you can get your gorgeous mane back.
Can You Restore Dead Hair?
Unfortunately, there's no way to restore hair once it reaches a certain level of damage. Once hair emerges from your scalp, it is essentially dead. And since the hair cells are dead, they cannot regenerate or repair themselves.
That isn't to say you can't improve severely damaged strands.
The good news is that you can temporarily mend dead, broken hair so it looks and feels healthy until you grow it out. Then, after you get the damage cut off, you can get healthy strands again.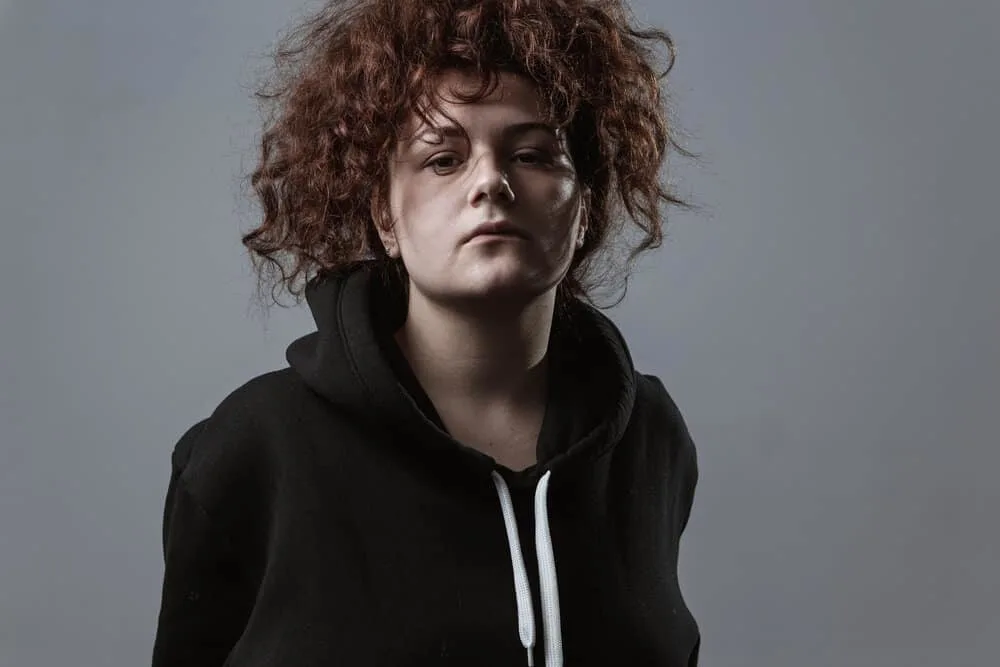 How to Fix Dead Hair at Home
Improving the health and appearance of dead hair takes hard work and patience. But it's possible with the right products and techniques. Ready to find out what those are? Here are some of our favorite ways to repair and revitalize dead strands.
Cut Off the Damage
Although there are plenty of products on the market promising to mend split ends and reverse breakage, there's only one way to get rid of dead hair for good. Hair cells can't repair themselves, so you have to get the damaged hair cut off.
You can do it all at once with a big chop or get rid of damage gradually through regular trims. The more hair you cut off, the better your hair will look and feel.
It'll also prevent the damage from traveling upwards and putting your healthier roots and mid-lengths at risk.
Note: If you don't want to cut your hair immediately, proceed to the step. You can always slowly remove the dead ends as your healthy hair grows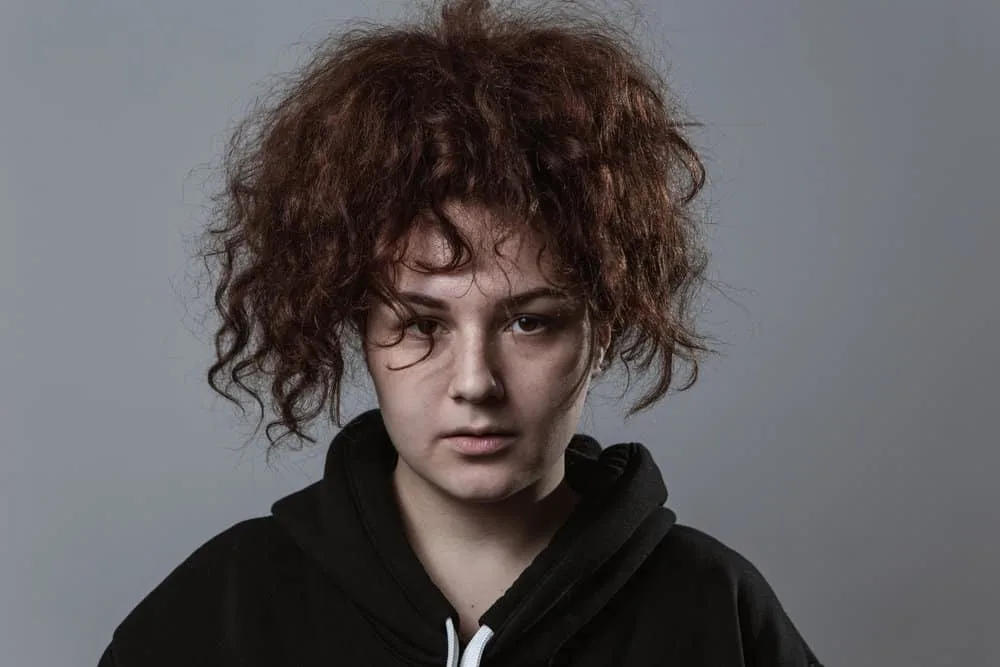 Get a Protective Style
Not sure about what to do with your hair after your haircut? Or maybe you want to grow out your hair before chopping off the dead ends. Either way, a protective style might be just what you need.
A protective style is any hairstyle that protects the fragile ends and mid-lengths of your hair. They're usually long-term hairstyles that you can wear for multiple weeks or even months.
Because protective styles keep your ends safely tucked away, you don't have to style them on a daily basis. That gives your hair plenty of time to recover, away from the stresses of daily styling.
And since you aren't damaging your hair, you'll be able to retain more of your growth. And the best part is that there are a ton of different protective styles available! Some of our favorites include:
Wigs
Sew-ins
Dutch braids
Cornrows
Related Articles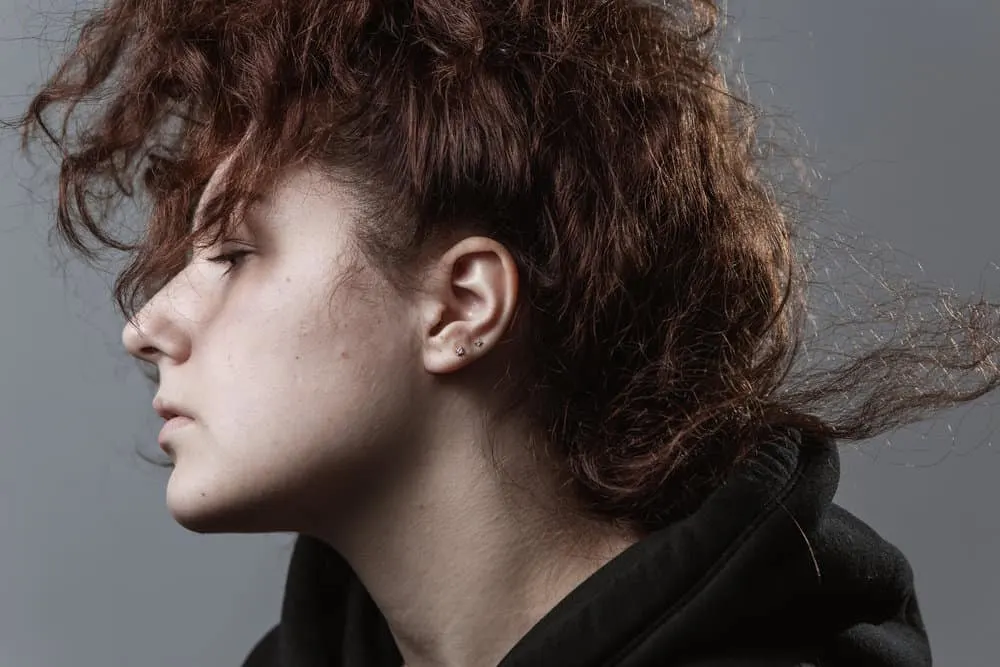 Make a Detoxifying Clay Mask
While you probably know that clay masks are excellent for your skin, you might not know that they're just as good for your hair! Clay masks can help restore dead strands and even bring a diminished curl pattern back to life.
Clay draws imperfections and toxins away from your strands. It's also packed with potent minerals and vitamins that can repair and nourish your hair.
Want to give one a try? Here are the steps you need to follow:
Pour half a cup of water and an equal amount of bentonite clay into a nonmetal bowl.
Add one-fourth cup of apple cider vinegar and a few drops of your favorite essential oil.
Mix well with a nonmetal instrument.
Apply the finished mask to your hair and scalp and put on a shower cap.
Let the treatment sit on your hair for five to twenty minutes before rinsing well with warm water.
Clay particles are extremely fine, so keep rinsing until you're sure that you've removed all of them. After rinsing your hair, follow up your clay mask with a hydrating deep conditioner.
Many people–particularly those with curly hair–see an improvement in just one treatment. For others, it may take a few more applications.
Clay can be drying, so use this treatment monthly or bimonthly until your hair gets back to normal.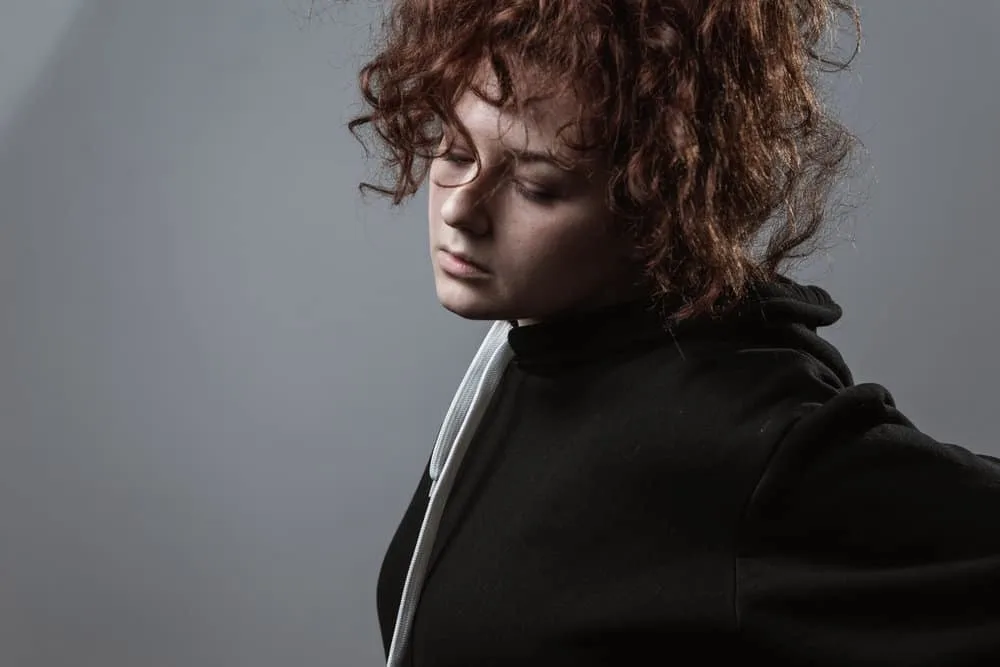 Do a Deep Conditioning Treatment
There's a good reason why deep conditioners are a favorite among people who've struggled with severe hair damage. Deep conditioners are packed with nourishing and reparative ingredients that improve the look, feel, and integrity of your hair.
They penetrate your strands and hydrate them from the inside out.
And the more hydrated your hair is, the more it can bend without breaking into pieces. If your hair is severely damaged, we recommend you use deep conditioners up to two or three times a week.
After your hair recovers, reduce the frequency to just once weekly. You should also choose a deep conditioner formulated for your hair type since various hair textures have different needs.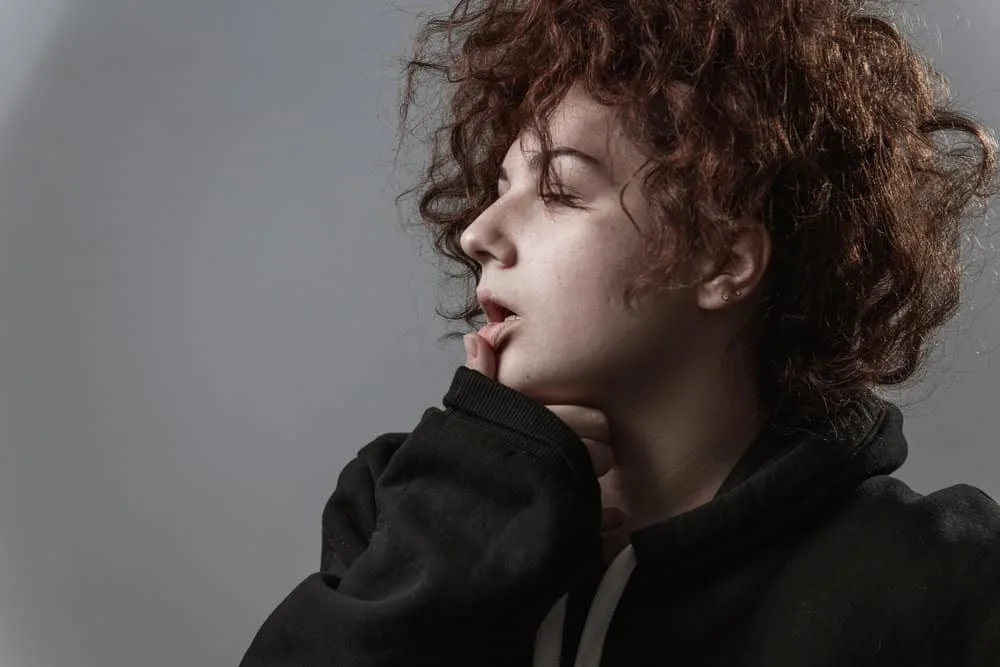 Protect Your Hair at Night
Protecting your hair during the daytime is only half of the battle. You'll also have to care for your strands at night, so you aren't undoing all of your hard work while you sleep.
Cotton is prized for its ability to wick away moisture and keep you dry.
Unfortunately, this moisture-wicking ability isn't limited to your skin. Cotton pillowcases can suck the water and oils from your strands, leaving them dry and brittle.
Cotton is also a highly porous material that generates a lot of friction.
This chips away at your hair and increases breakage, knotting, and tangles. So, to keep your hair safe, switch to a silk or satin pillowcase.
Both silk and satin are smooth and relatively nonabsorbent. They'll help ensure that your hair remains moisturized as you catch your Zs.
Related Articles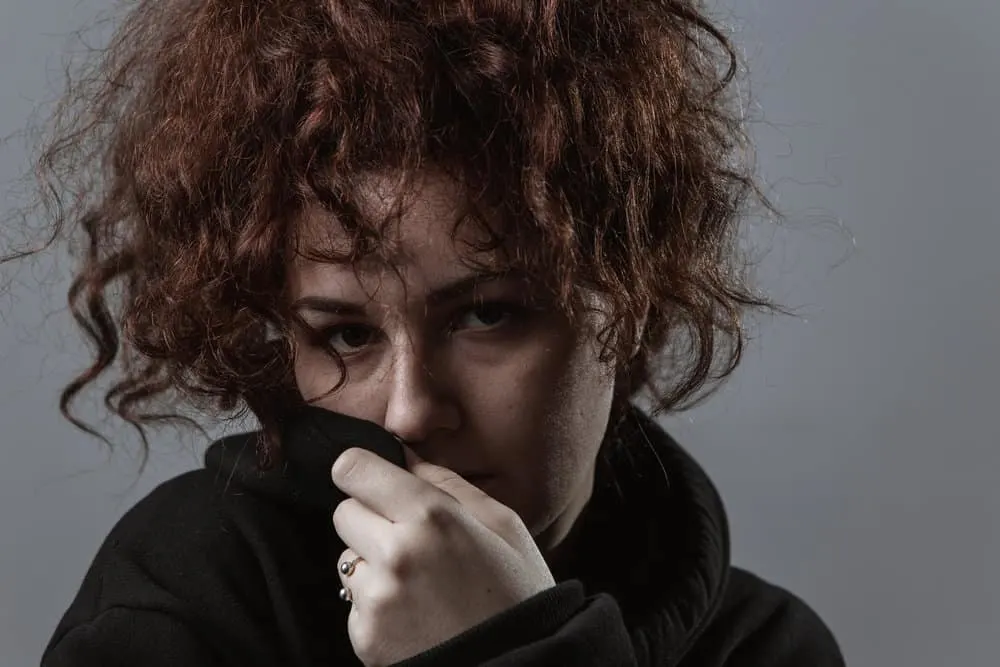 Rebuild Your Hair
Regardless of what caused your hair damage, one thing remains the same – damaged hair is fragile. It has a highly porous, jagged outer layer that makes your hair rough, brittle, and tangle-prone.
And since hair has no way of repairing itself, you'll need to rebuild your strands with strengthening products. Fortunately, both bond repairers and protein treatments can mend structural weak spots in your hair.
They temporarily fill in the tiny gaps and holes along your hair's surface and make it smoother, shinier, and more resilient.
The best part is that once your hair is back in one piece, it'll have an easier time holding onto moisture. That will make your strands more elastic, so they can bend without breaking.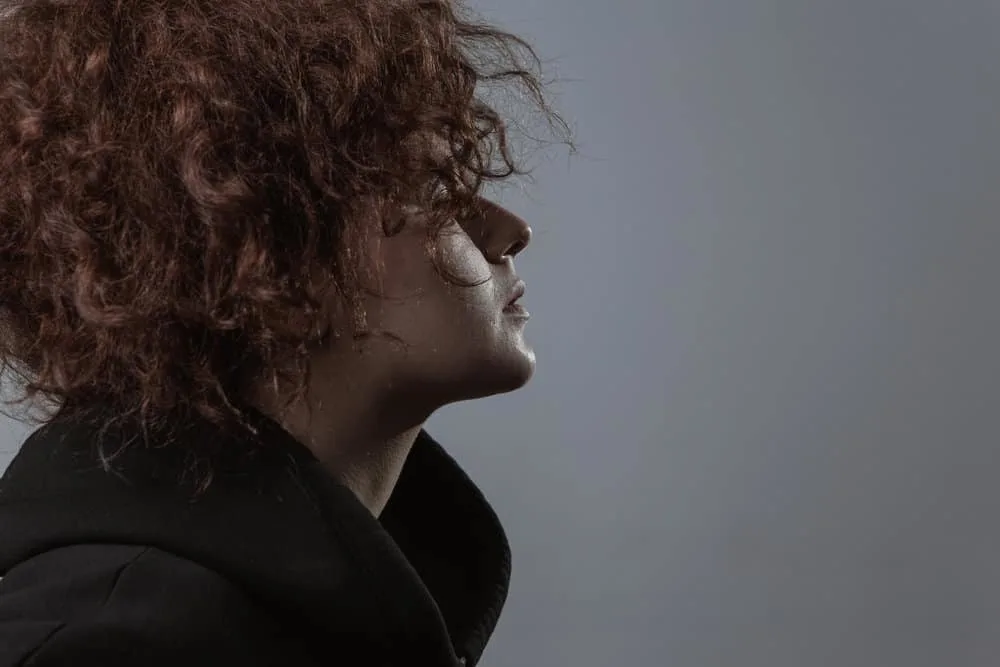 Put Down the Hot Tools
Dead hair is synonymous with damaged hair. So, when nursing your hair back to life, it's essential to stop damaging it further. Otherwise, you'll never be able to get ahead.
Once you start your healthy hair journey, cut down on how often you use damaging hot tools like flat irons, blow dryers, and curling wands.
Instead, opt for heatless methods of curling, drying, and styling your hair. Then, once your hair is healthy, you can slowly reintroduce hot tool styling back into your hairstyling regimen.
So, there you have it! While the methods discussed today are great for nursing your hair back to life, they work even better as preventative measures. After all, damaged hair is much easier to prevent than it is to treat.
And although nursing your dead hair back to life is a process, the end results are well worth it. Just remember to take it one step at a time and stay consistent with your efforts. We wish you the best of luck!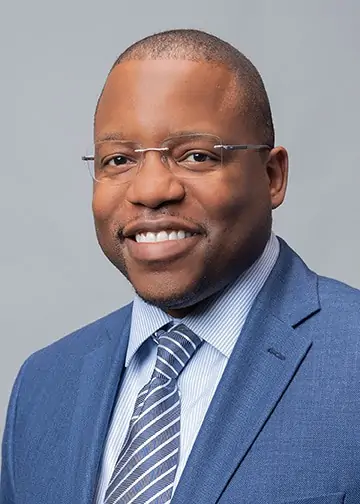 Kenneth Byrd, with a BS in Accounting and Management Information Systems and an MBA from the University of Alabama at Birmingham, has over 15 years of experience and is a recognized authority in hair care. Co-founder of Curl Centric® and Natural Hair Box, Kenneth has dedicated himself to promoting ethical and scientifically-backed hair care practices. Rigorous editorial guidelines, industry recognitions, and features in numerous media outlets evidence his expertise. Kenneth's commitment to transparency, quality, and empowerment has positioned him as a trusted voice in the field, empowering readers to confidently embrace their natural beauty.