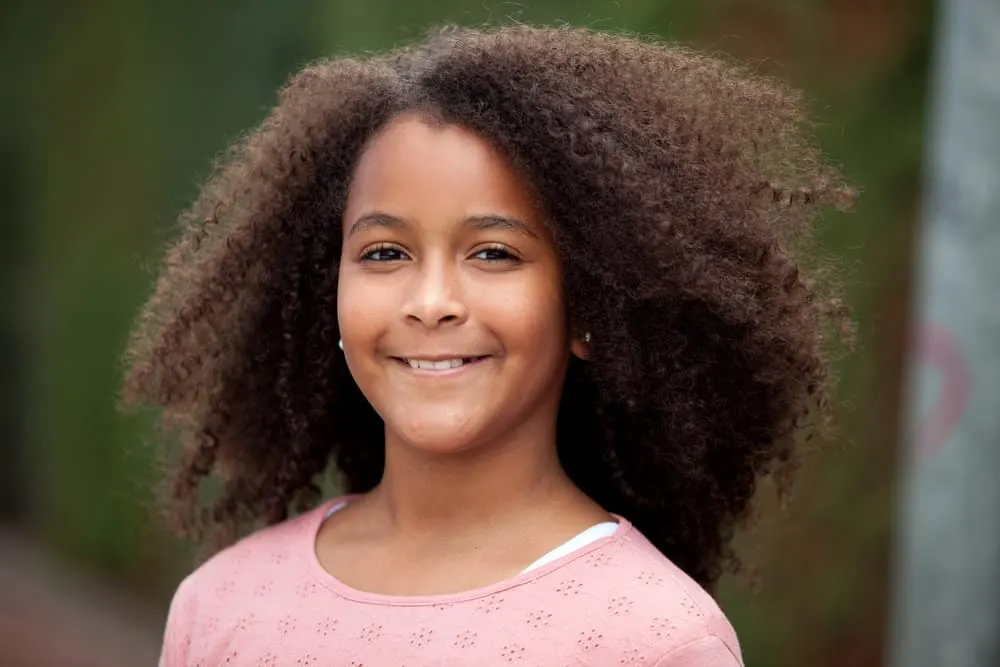 We get it; being twelve is hard. Between school and extracurricular activities, it's hard to find the time to ensure that your hair properly looks the way you want it to.
And once you add social media into the mix, the pressure that young girls can feel to look good is often overwhelming. But that's where we come in!
In this article, we'll review some of our favorite hairstyles for twelve-year-olds.
We'll briefly explain what makes them so amazing and give you tips on how to create them. So what are you waiting for? Let's dive right in!
15 Cute Hairstyles for 12-Year-Old Girls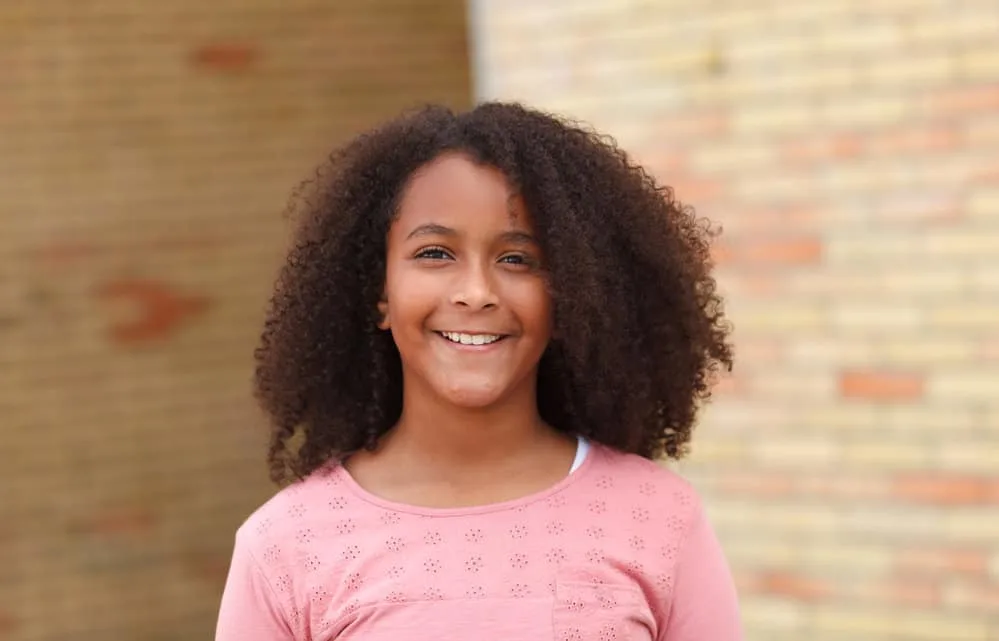 This fun article provides a list of cute hairstyles for pre-teenage girls. These trendy hairstyles include a braided ponytail, side-swept bangs, intricate braids, and other easy hairstyles for your daughter's hair. There is something for nearly everyone, including young girls with short hair, thin hair, and various hair types.
1. Ponytail Infinity Braid
Ponytails are one of the most popular and widely worn hairstyles to ever exist. Is it any wonder why? They're cute, easy, and only take a minute or two to create!
Although it's a staple, it's easy to fall into a ponytail rut.
If you're looking for ways to upgrade the simple style, this is the look for you! Adding an infinity braid to your ponytail is an excellent way to amp it up and transform it into a statement look.
Never heard of an infinity braid before?
An infinity braid is similar to a fishtail braid. However, they have much tighter sections braided with a different technique.
First, you'll divide your hair into three equal sections. Then, wrap two of the sections around the main one in a horizontal, figure-eight pattern.
Once you reach the center of your head, pull your remaining hair into a ponytail. You can also watch this convenient tutorial, which breaks things down in more detail.
2. Messy Top Knot
Most twelve-year-olds are looking for styles that are simple but look great. And when it comes to simple hairstyles, a messy bun is unmatched.
They're cute and easy and keep your hair out of your face while you focus on what's important. And the loose, messy texture prevents it from looking too prim and proper.
Another great thing about a messy top knot is that it only takes a few seconds to style. All you'll have to do is pile your hair onto the top of your head and wrap a ponytail holder around it.
Then, fold the ponytail forward and tuck the ends into the hair tie. Grab the bun by both sides and tug slightly to fan the hair outwards.
You can either stop there or pull out a few face-framing pieces to elevate the bun and make it look a little more glam. Or, you can follow this convenient tutorial.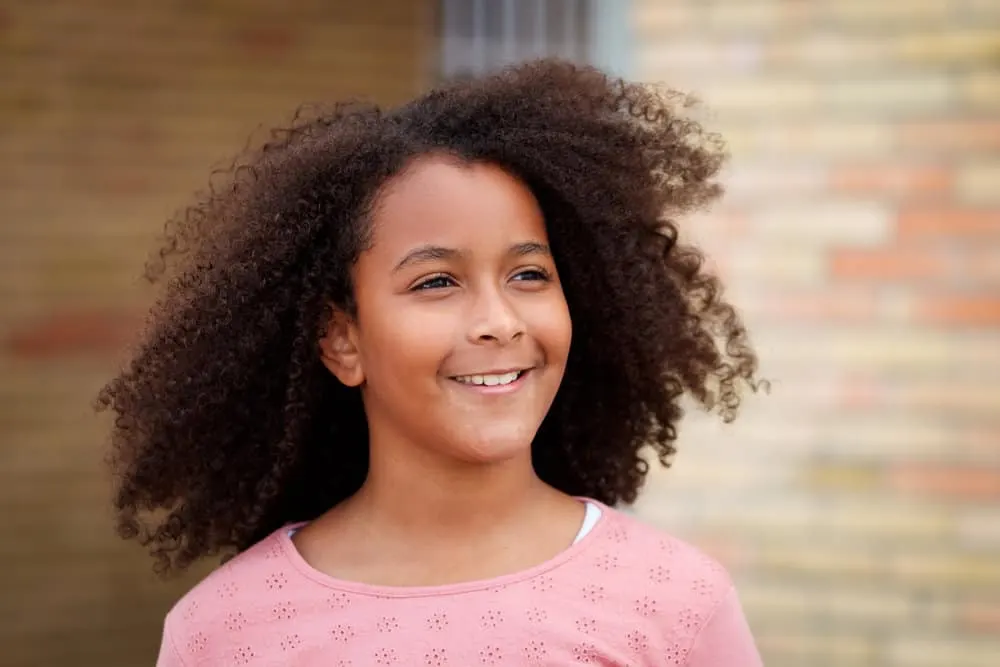 3. Rope Twists
Rope twists transform your locks into gorgeous, rope-shaped twists. They're also perfect for anyone who struggles with braiding their hair!
There are a few different methods of installing rope twists, some of which don't require any braiding whatsoever! You'll simply part your hair into box-shaped sections and fold a small bunch of braiding hair in half.
Split your first section in half and lay the braiding hair against it. Make sure that the middle of your section is lined up with the center of the braiding hair.
Twist half of the hair in one direction and the other half in the opposite direction. That will create an anchor and help ensure your twists don't slip out.
Once you create the base, twist the entire section from root to end.
Repeat the process until you run out of sections. Getting your rope twists just right might be challenging at first, especially if you don't have a ton of experience with braiding. Luckily, you can find tutorials to guide you every step of the way.
4. Long Straight Layers
Not all hair transformations have to be dramatic. So if you're looking for a simple way to upgrade your locks, you'll love our next look. Long, straight layers are a gorgeous style that's perfect for naturally straight or wavy strands.
When you get layers, the hair toward the top of your head is cut slightly shorter.
As you move toward your nape, the layers get longer. The graduated lengths help create shape and movement in long hair and prevent it from looking too bulky.
Once you get your layers, you'll love how easy styling your hair is! Simply apply a little smoothing serum to freshly washed hair and blow dry it with a round or paddle brush.
When you reach your ends, twist your brush inwards to create a slight bend.
This will give your hair even more movement, and help emphasizes the different layers. Need a little more insight? This tutorial will show you how to ensure your layers always look their best.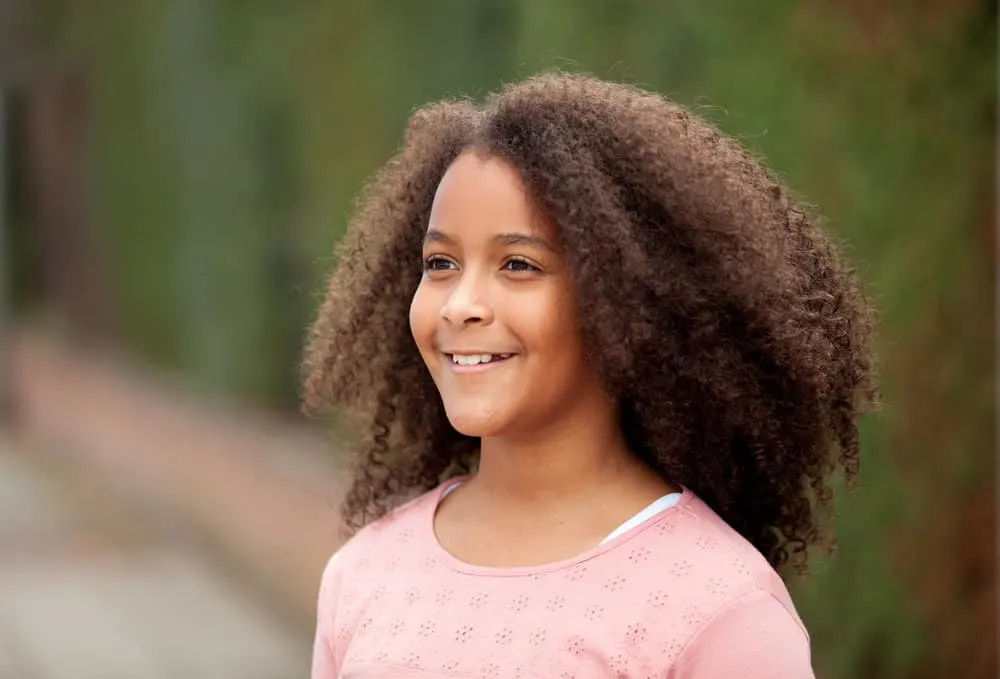 5. Twisted Top Knot
Whether you have a formal dance coming up or you just want to experiment with more glam hairstyles, you'll love how chic a twisted top knot looks. Want to know how to make them?
Apply a smoothing product to your hair, and brush it back.
Then, gather it into a high ponytail. A twisted top knot is all about volume and texture, so if your locks aren't long enough, you can add hair extensions to your ponytail.
Split your ponytail into two sections and twist each one into a long rope. Wrap both halves of the pony around your natural hair to create an intricate knot.
Once you're satisfied with how everything looks, stick a few bobby pins in your knot.
And there you have it! You can stop there for a simple look or slide a few fancy hair pins into your top knot to make it look even more stylish. Need more help? Here's a video that will make the styling process a piece of cake.
6. Bottleneck Bangs
Fashion trends come and go like the changing of seasons, but one of the latest hair trends has cemented its place in popular culture. Bottleneck bangs are a chic, stylish fringe that's short and sweet in the center.
As you move out to either side, they gradually become long and flowy. Their gently sloping shape causes the bangs to part slightly in the center, creating a subtle middle part.
Bottleneck bangs are exceptionally flattering and are a great way to update your typical hairstyling routine. And since the haircut does so much of the work, daily styling is a breeze!
Just smooth a bit of anti-frizz serum onto them and use a blow dryer to get them nice and smooth. Or, you can learn how to style your new bottleneck bangs by watching this tutorial.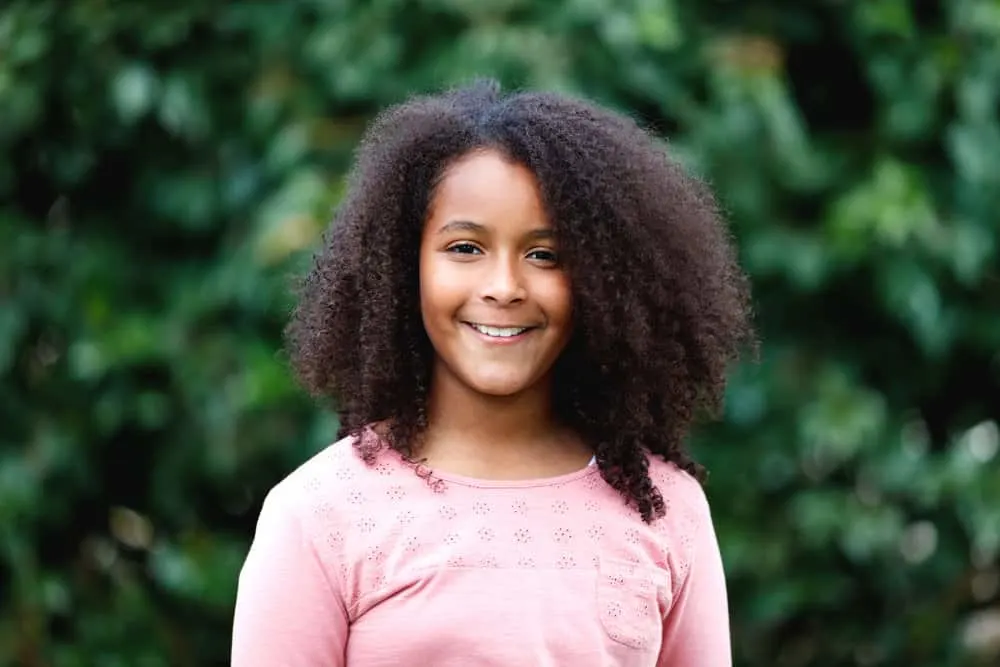 7. Milkmaid Braid
Sometimes, a girl just wants to feel like a Grecian goddess, and that's precisely where this stunning look comes in! A milkmaid braid transforms your hair into a crown, making you look like a literal goddess.
Although it looks intricate, milkmaid braids are super easy to pull off!
First, part your hair straight down the middle. If you have bangs, you can pull them forward to separate them from the rest of your hair. Braid the rest of your hair straight down in two low plaits.
Then, wind them around your head to create a chic, elegant halo. Tuck a few bobby pins or hair clips into the braids to help them hold their shape.
To finish your style, go back and style your bangs. And that's it!
Because your hair has to travel around your head, this style is best suited for girls with long hair. But with the correct technique, you can even pull it off on medium-length locks. Looking for more tips? Just watch this video, and you'll become a braiding pro in no time!
8. Asymmetrical Bob
A bob is usually considered s a dull, adult-only haircut, but an asymmetrical bob proves that isn't always the case! Asymmetrical bobs have an intentionally uneven cut that leaves one side drastically longer than the other.
That gives them a youthful, somewhat rock-and-roll vibe.
And although they have a severe shape, asymmetrical bobs are surprisingly customizable! You can play up the sweetness by adding soft, wispy layers.
Or, keep it edgy with plenty of sharp angles and choppy texture.
You can also wear them with or without bangs! Asymmetrical bobs are an exceptionally flattering cut, although they tend to work best for girls with heart-shaped faces.
But don't let that stop you! You can easily adjust your bob to fit a variety of facial shapes and features. Ready to learn how to style your new asymmetrical bob? Take a look at this simple tutorial.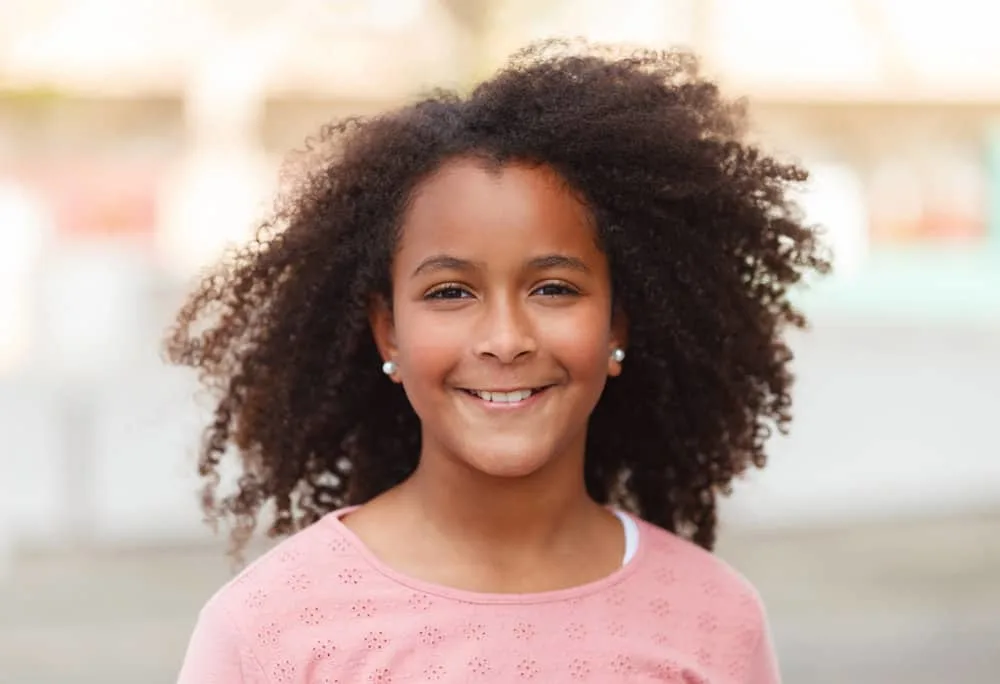 9. Wavy Lob
Hairstyle changes are a common way to mark a change in one's life. And what bigger transition is there than finally becoming a teenager? Getting a shorter haircut is a great way to revamp your look and start things off on a new foot.
You'll get rid of all the dead weight and split ends!
We get that not everyone wants to go super short right away, but that's where lobs come in. A lob, with stands for long bob, is a shoulder-grazing haircut.
Lobs are extraordinarily versatile and look great on pretty much everyone who tries one. One of the best ways to wear a lob is with soft, shiny waves.
Waves are soft and beachy and give your lob an effortlessly cool vibe.
They also help highlight your texture and create more movement in your mane. Need a little more inspiration? Watch this informative demo to learn how to style a wavy lob like a pro.
10. Tomboy Haircut
Our next look is the perfect choice for any tomboys out there. It's a chicer, more feminine take on a classic boy's haircut. The super short length and lived-in texture give this simple cut plenty of androgynous edge.
Despite being short, it also has a ton of soft texture and face-framing pieces that prevent it from looking too masculine, so you don't have to worry about looking too boyish.
In addition to looking absolutely adorable, a tomboy haircut is a breeze to style! Just work a little styling product into your hair and brush it or comb it into your desired shape.
And while this cut looks good enough to rock on its own, it'll look even better with a few beautiful accessories added to it. But we get it.
Not everyone has a ton of experience cutting their own hair. Fortunately, this video will help make the process crystal clear.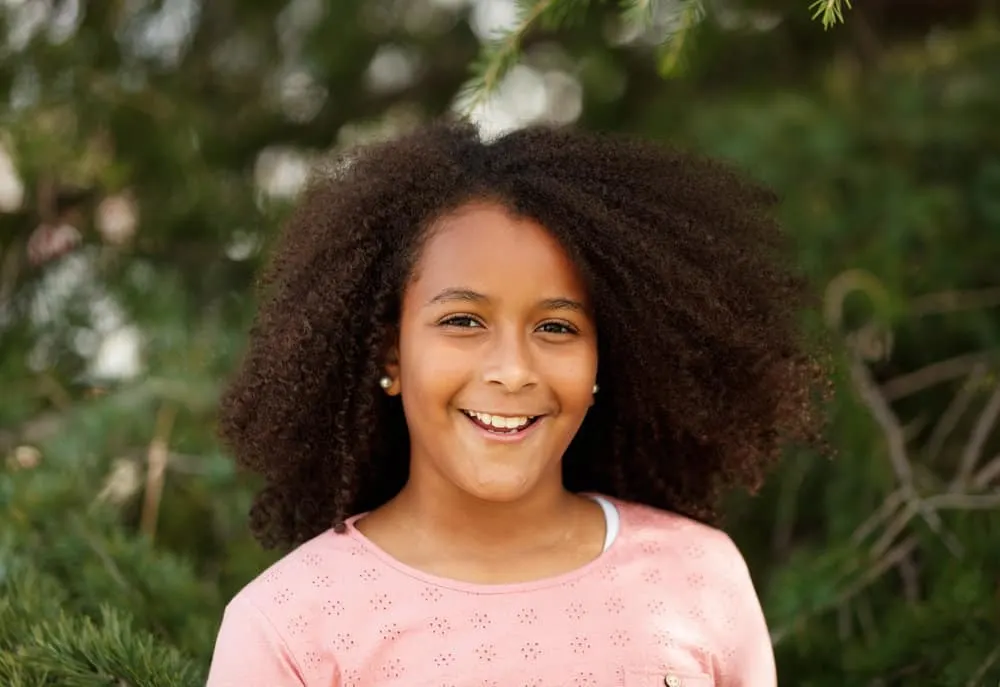 11. Short Wolf Cut
If you've been on TikTok lately, you've definitely come across our next cut. A wolf is a shaggy haircut halfway between a shag and a mullet. The wispy, disjointed layers give the cut plenty of soft edges.
Keeping your wolf cut short helps liven the cut up and gives it a more youthful flare.
To get a wolf cut, pull all of your hair into a sleek ponytail smack dab in the center of your head. Grasp the ponytail in your hand and cut off the bottom one or two inches.
Remember, you can't replace your hair once it's gone, so be sure to work slowly and take off less hair than you think you'll need to. After all, you can always go back and fix things later.
Point your scissors upwards, and cut into the ends of your ponytail to soften them and prevent them from looking too chunky. When you finish, remove your ponytail and brush your hair down.
Need help picturing the steps? Check out this informational video to learn everything you'll need to create your wolf cut.
12. Knotless Braids
If you like box braids, it's time to introduce you to their gentler, better-looking cousin. Knotless braids are incredibly similar to box braids but have a few key differences.
Box braids have a clump of braiding hair added to each braid's base. But with knotless braids, braiding hair is gradually incorporated throughout the length of the braid.
The result is a smoother, more natural looking braid.
And the benefits don't end there! Because the extensions are slowly integrated, they take some of the tension off your natural hair and scalp.
If that's not enough, knotless braids can last as many as three months. Ready to give knotless braids a try? Make sure you check out this tutorial before you get started.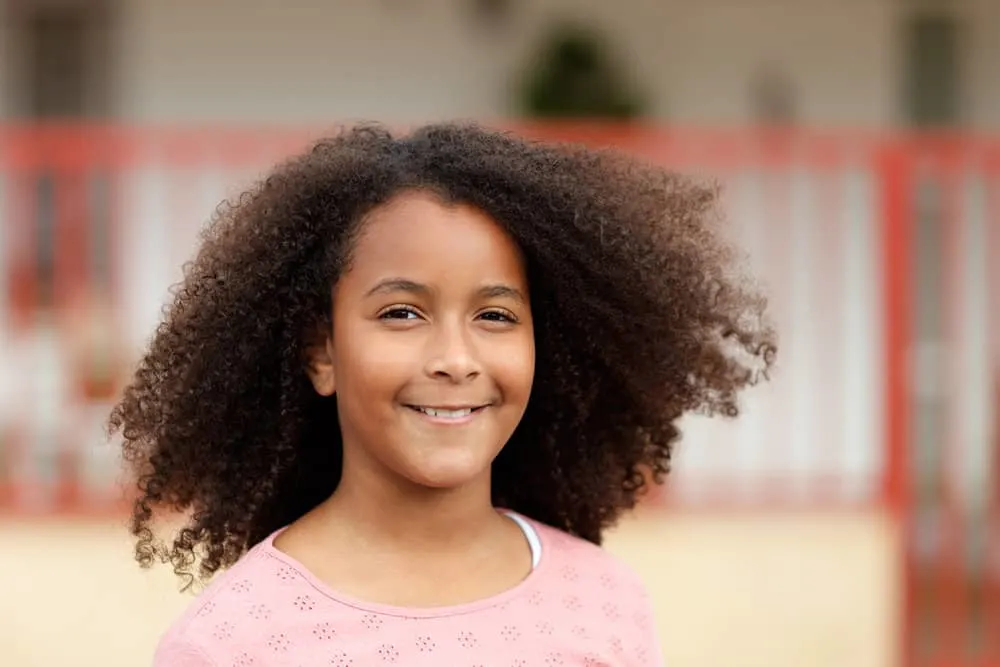 13. Braided Bantu Knots
Looking for something a little different? Bantu knots are a beautiful style that initially rose to popularity in the Zulu ethnic group. They're small, spiral-shaped knots that are arranged around the head in an intricate pattern.
And as impressive as Bantu knots are, this look manages to take them to the next level by incorporating braids on the sides and into the knot themselves.
That adds more interest and gives the simple knots an even more gorgeous texture.
It also helps the knots last longer, so you can enjoy them for up to two weeks. Just make sure you wrap your hair with a bonnet or silk scarf before you go to bed.
Ready to recreate this adorable protective style?
Watch this convenient tutorial to learn everything you'll need to know!
14. Blended Curly Layers
It's a common misconception that layers are strictly for girls with straight hair, but that couldn't be further from the truth! Layers can be a curly girl's best friend! They remove some of the weight from your hair, so your curls are always tight and bouncy.
Layers also encourage curl definition and improve your hair's movement and flow. You'll love how much your curls pop after getting the dead weight removed.
Just remember, your hair shrinks when it's in its curly state, so don't straighten your hair before your cut. Otherwise, your layers may end up looking too short and choppy.
Need a little more help getting started?
Watch this video tutorial to learn everything you need to know about blended curly layers. And if you don't feel comfortable cutting your own layers, see if your parent or a trusted adult can bring you to a salon.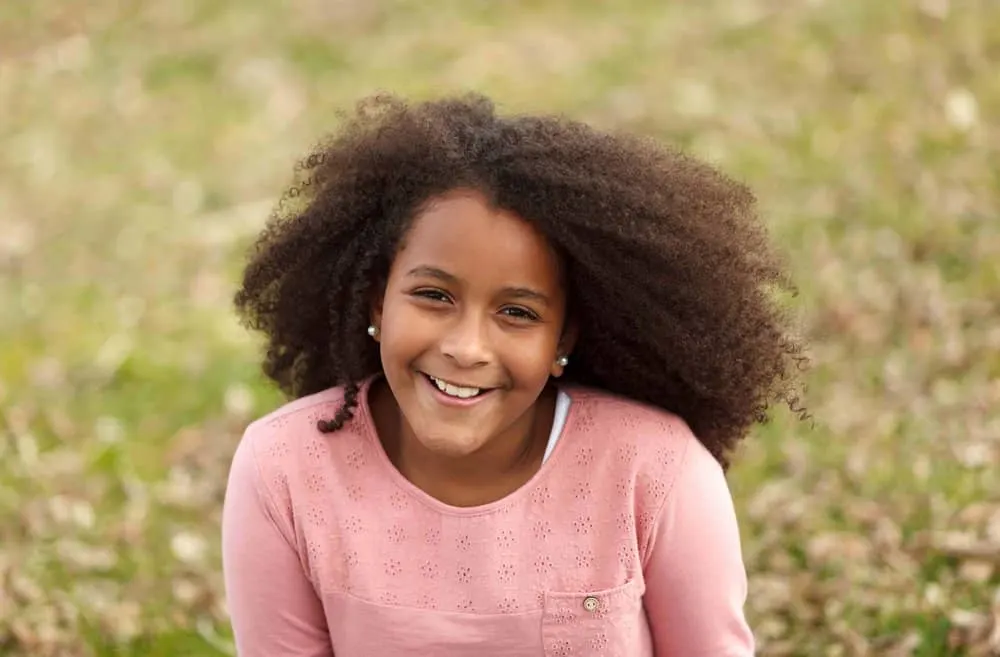 15. Space Bun Half Updo
Brooklyn's Double-Bun Half Up Hairstyle & HAIR HACK | Cute Girls Hairstyles Tutorial
Stuck trying to decide between wearing your hair up or down? With this great-looking hairdo, you won't have to make a decision! Space buns are symmetrical double buns on both sides of your head.
Combing two adorable space buns with a half updo elevates both looks and creates a one-of-a-kind hairstyle that will make you the envy of your school.
To get the look, part your hair from ear to ear. Split the top section of your hair in half, and create a small bun on either side.
After that, the only thing left to do is style your loose locks! You can either wear them straight or throw in some gorgeous waves or curls. Watch this tutorial to learn how to make the perfect space bun half updo.
So, what do you think about the looks we've gone over today? There are a variety of hairstyles just perfect for twelve-year-olds; the only hard part is finding and recreating them.
The good news is that practice makes perfect!
Keep working at a style until you get the hang of things. Once you do, styling your hair will become a piece of cake! That said, we hope the looks we've gone over today were just what you were looking for!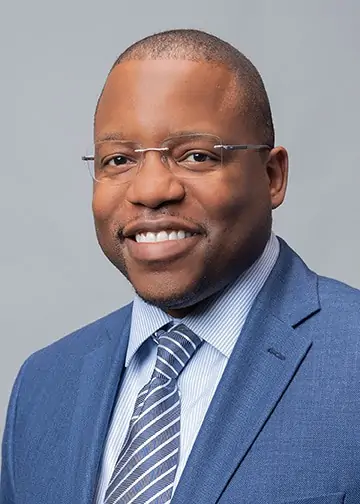 Kenneth Byrd holds a BS in Accounting and Management Information Systems and an MBA from the University of Alabama at Birmingham. With over 15 years of experience, Kenneth has been dedicated to hair care since 2008, when he co-founded Curl Centric® and Natural Hair Box alongside his wife. As a team, they promote healthy hair care practices through their comprehensive platform, Curl Centric. Curl Centric is a website operated by a husband and wife team that encourages healthy hair care. At Curl Centric, we aim to help our readers take control of their hair care journey and make good decisions about products, hairstyles, and maintenance techniques. We also have strict editorial integrity; here's an explanation of our editorial guidelines and how we make money.