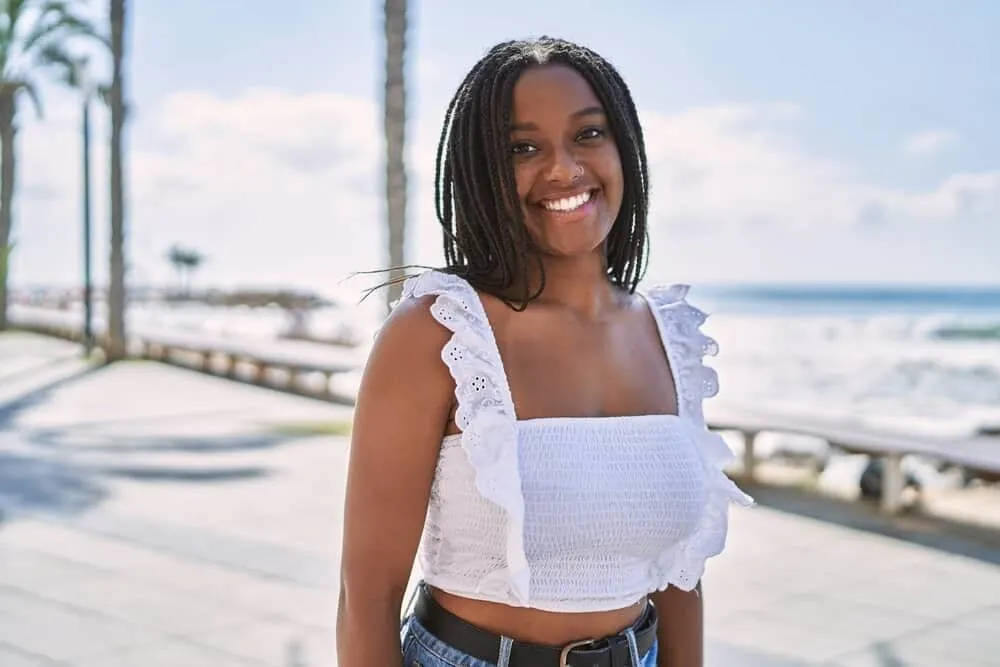 The natural hair movement is focused on encouraging women with African ancestry to celebrate and enjoy the natural characteristics of their kinky, curly hair texture.
The natural hair movement is represented by a group of African women that provide encouragement, advice, product reviews, hairstyle tutorials, and much more to other women that are interested in leaving the creamy crack and going natural.
It's important to note that the natural hair movement expands beyond the United States to other countries with women of African ethnicities (also known as the natural hair community).
Curl Centric defines natural hair as relaxer-free hair, meaning that the individual isn't using a hair relaxer (or creamy crack).
We consider "chemical-free" hair impracticable since water is considered a chemical substance. People of African ancestry generally have natural hair types that can be worn naturally, coiled, or curly (i.e., curly textured hair).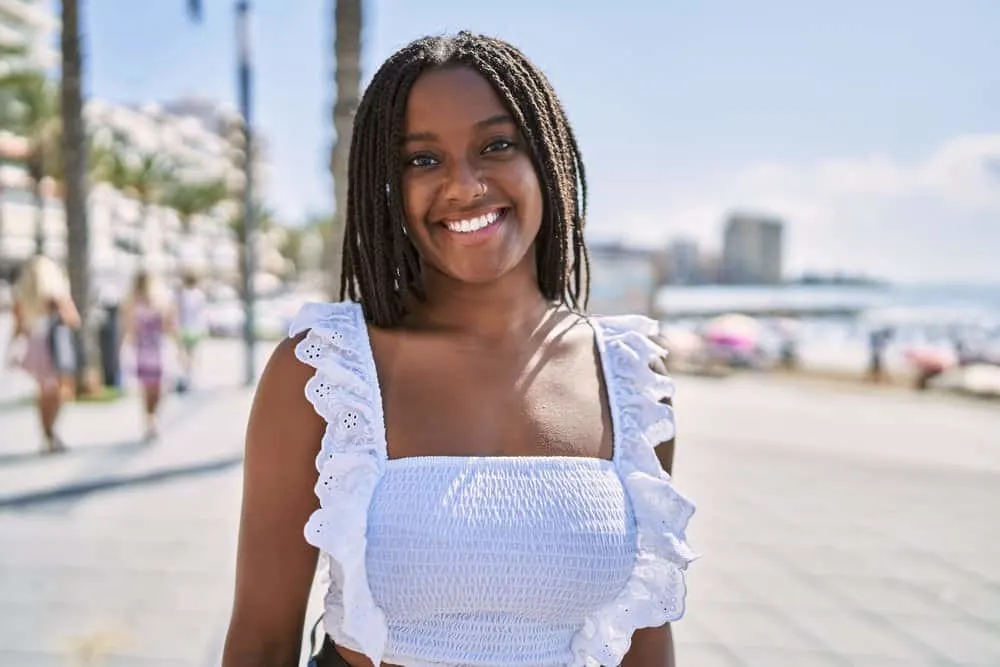 The Term Nappy Is Often a Pejorative for Black Women
"Nappy" is a term that's been used to describe natural hair (e.g., type 4 natural texture) since the days of slave trading. When used to emphasize the difference between natural hair and European hair, it took on a derogatory meaning.
Today many African American women are reclaiming the word.
There are some women who identify themselves proudly as "nappy girls" and have given up relaxers and other extreme treatments in favor of growing their hair out in its natural state, embracing their natural curl pattern.
The potential hairstyles available to black women range from the very simple TWA to more sophisticated styles like bantu knots.
Braids (e.g., box braids and crochet braids), hair twists (e.g., Senegalese twists), and dreadlocks are also common styles.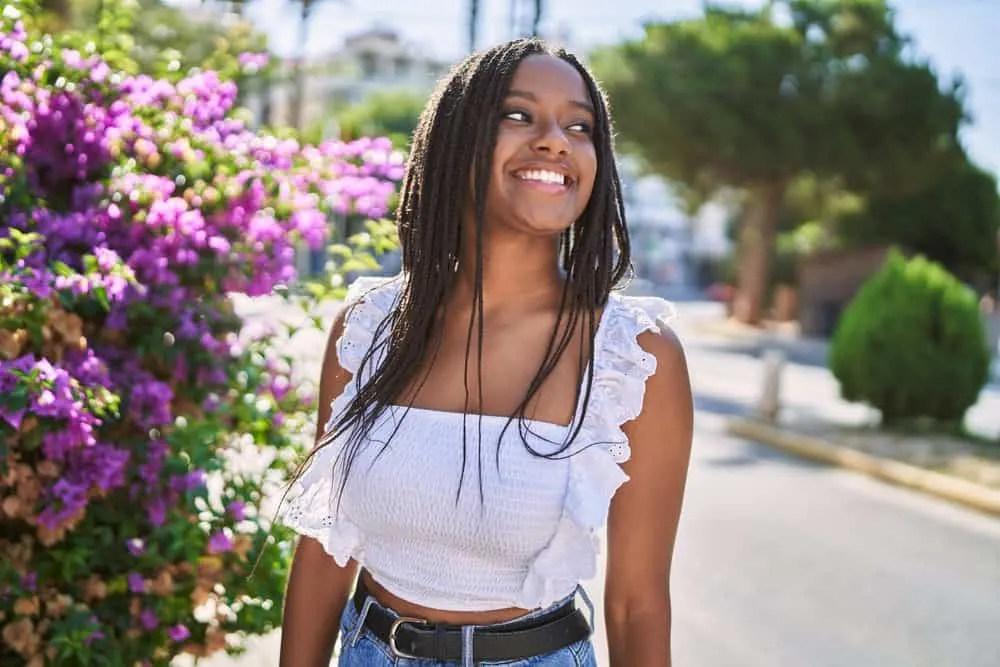 Example Natural Styles and Protective Styling Techniques
As you can see, opting for natural hair doesn't necessarily mean abandoning cute hairstyles or even flat ironing your hair. There is no hard-and-fast rule about which products and styling habits are "natural" and which aren't natural.
Historical Perspective on Natural Hair Discrimination
It's useful to examine the complex relationship between women of African heritage and their hair in a retrospective way, working in reverse chronological order.
The tangled history of black hair discrimination in the US - BBC News
In this YouTube video, BBC News reflects on the 10-year challenge and the journey of embracing natural hair. They discuss the natural hair movement in Black America and the discrimination and ridicule that Black people still face for their natural hair.
The video also explores the history of Black hair discrimination in the United States, starting from the enslavement of Africans to the black power and pride movements. They mention that while Black music and style are now an essential part of American culture, Black people are still being punished for their natural hair.
They also highlight the lack of legal protection against hair discrimination and the importance of the federal Crown Act, which seeks to end such discrimination. I highly recommend watching this video before reading the remainder of the article.
A Journey Through Black Heritage and the Hair Movement
2005 saw the promotion of an underground, independent documentary titled "My Nappy Roots: A Journey Through Black Hair-itage".
The film won many awards on the independent film circuit and played widely at colleges. The documentary used years of research to uncover the deeper meaning of the term "nappy."
Covering more than 400 years of history, My Nappy Roots culled the highlights from 200 hours of footage to paint a realistic portrait of Afro-hair culture and its journey from Africa to the Americas via the slave trade.
The film's thorough and unflinching look at the way black hair was manipulated (both literally and metaphorically) made it the definitive work on the subject.
According to tradition, the source of the word "nappy" is tied intimately to the production of cotton on slave plantations.
The tuft of cotton which forms on the plant prior to harvesting is called a nap. The term was adapted to describe textured hair because of the supposed similarity to the tuft of cotton.
Due to the power disparity between the slave's culture and that of their masters, straight "white" hair was cast as desirable, while natural hair was demeaned.
This labeling of "good" and "bad" hair grew particularly divisive as mixed-race children became more common. Natural "nappy" hair was firmly cast as unacceptable.
My Nappy Roots, despite its underground popularity, was never released commercially.
The introduction of a film on a similar topic (Chris Rock's 2009 release "Good Hair") sparked a very well-known lawsuit and finally brought the debate about nappy hair and chemical straighteners into the public spotlight.
Chris Rock and Nia Long, talks Oprah and Good Hair....
Once My Nappy Roots was finally released to wider audiences, the term "nappy" began to spread across national and cultural borders.
Now Black women in the US, the UK, France, Africa, and countless other regions were starting to see the beauty inherent in nappy hair.
This emerging cultural shift is challenging the association of nappy hair with the ugliness that has been deeply ingrained in many mixed-race cultures, especially within the United States.
This has led more women to give up the artificially-imposed mandate that hair has to be straight to be beautiful.
This new enthusiasm for natural hair comes at the same time as a major rise in organic products for hair care.
It's become common knowledge that hair relaxers cause serious damage, including itching, inflammation, broken hairs, burns, and even hair loss.
Although, the natural hair movement still has a long way to go. It is estimated that more than 90% of African American women have had their hair straightened at least once.
Relaxers still make up a significant percentage of cosmetic purchases by African American women.
In earlier decades (the 1980s), the Jheri Curl became a popular style in the African American community. Celebrities like Michael Jackson and Ice Cube sported the style, popularizing it in the mainstream media.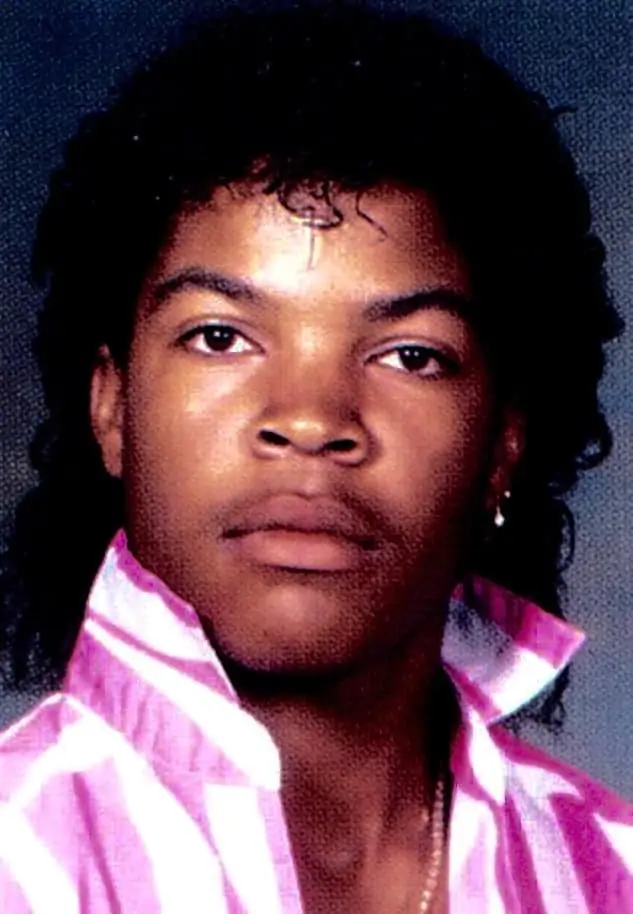 These were also the years that saw the rise of dreadlocks, which were popularized by Rastarianism and reggae music culture.
Back in the 60s and 70s, racial relations in the United States were tense and strictly segregated. This time of political upheaval and African-American activism saw the rise of more natural hairstyles as a form of political awareness.
Angela Davis, a Black Panther, a prominent member of the black power movement, and a human rights crusader, sported a famous Afro.
The Afro, which was soon adopted by singers and other celebrities, came to symbolize cultural independence for African Americans. Angela Davis helped start a natural hair trend, and the natural hair movement emerged.
The movement assured black women would have social representation, encouraging confidence for black women to wear their own hair and embrace self-love.
The previous century, stretching back to the end of the Civil War, had been extremely challenging for Black Americans.
The thought that straight hair (i.e., straightened hair) was beautiful hair was increasingly gaining steam, leading many individuals to straighten their hair in order to be accepted.
In many cases, employment was contingent on using chemical relaxers to change the appearance of black women's hair.
The Natural Hair Movement Today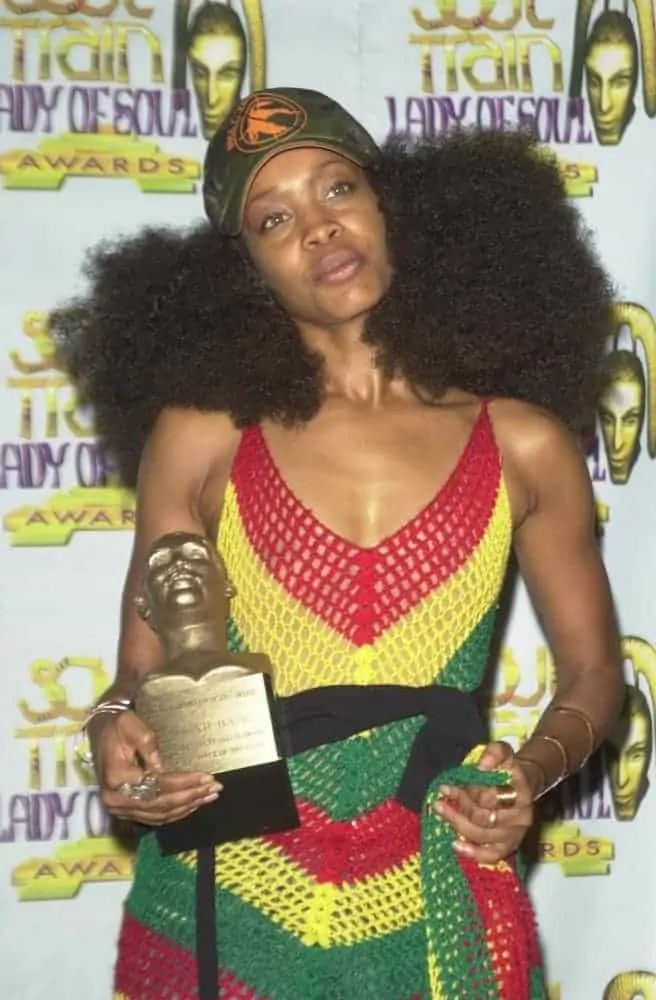 As with earlier trends in textured hair, the natural hair movement has gained momentum today thanks to its adoption by some notable celebrities.
Examples include Erykah Badu, Lupita Nyong'o, Janelle Monáe, Solange Knowles, Tracee Ellis-Ross, and Viola Davis.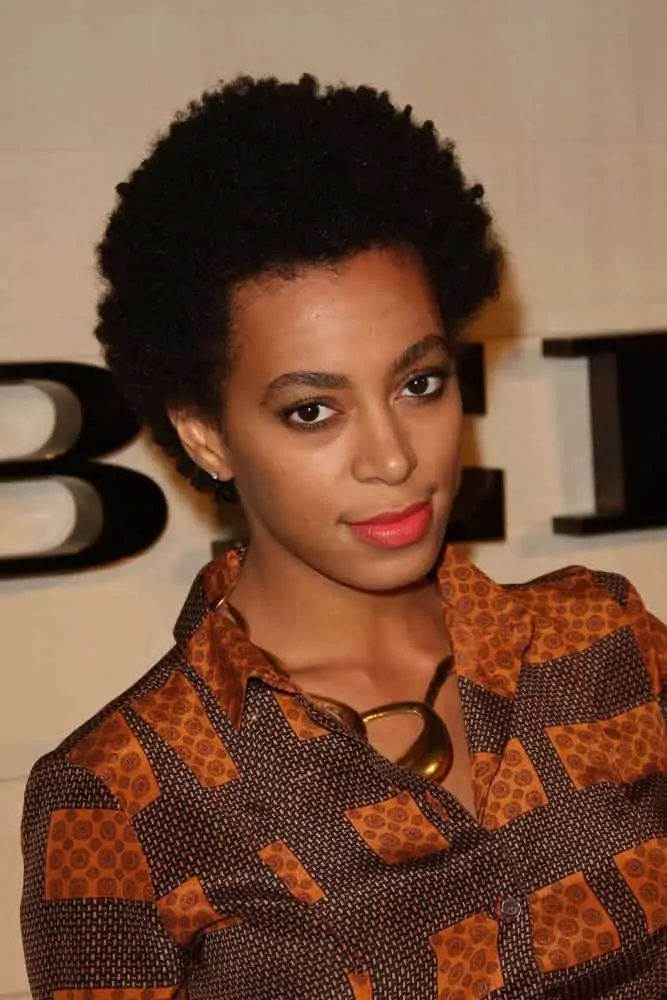 Now that "going natural" has turned into a popular trend, manufacturers and retailers of hair products are seeing sales of harsh hair-straightening chemicals (i.e., relaxers) rapidly decline.
From an all-time high of more than $750 million in sales, the amount of hair relaxers sold has dropped by more than 25 percent in the last five years.
Some future projections estimate that sales will be only 45 percent of their historic high in a few years. Though this particular type of product has fallen out of favor, women who prefer natural hair are spending more on hair care than ever before.
Suppliers and marketers have certainly not let this fact escape their marketing plans. Consumers with natural hair make up a lucrative market for hair products.
Well-known companies and brands are eager to reposition themselves to cater to customers with the goal of going natural.
Relaxer production is being scaled back, and many manufacturers are introducing or promoting products that suit a more natural look instead. The impact of social media on the purchasing decisions of black consumers who go natural cannot be ignored.
YouTube video tutorials and hair blogs are especially important, as novice "naturals" rely on this information for hairstyle tutorials, recommendations, and product reviews.
It seems that ladies within the black community are starting new natural hair blogs almost every day. These blogs and YouTube channels focus almost entirely on embracing their kinky hair, styling tutorials, and how to choose products within a crowded beauty industry.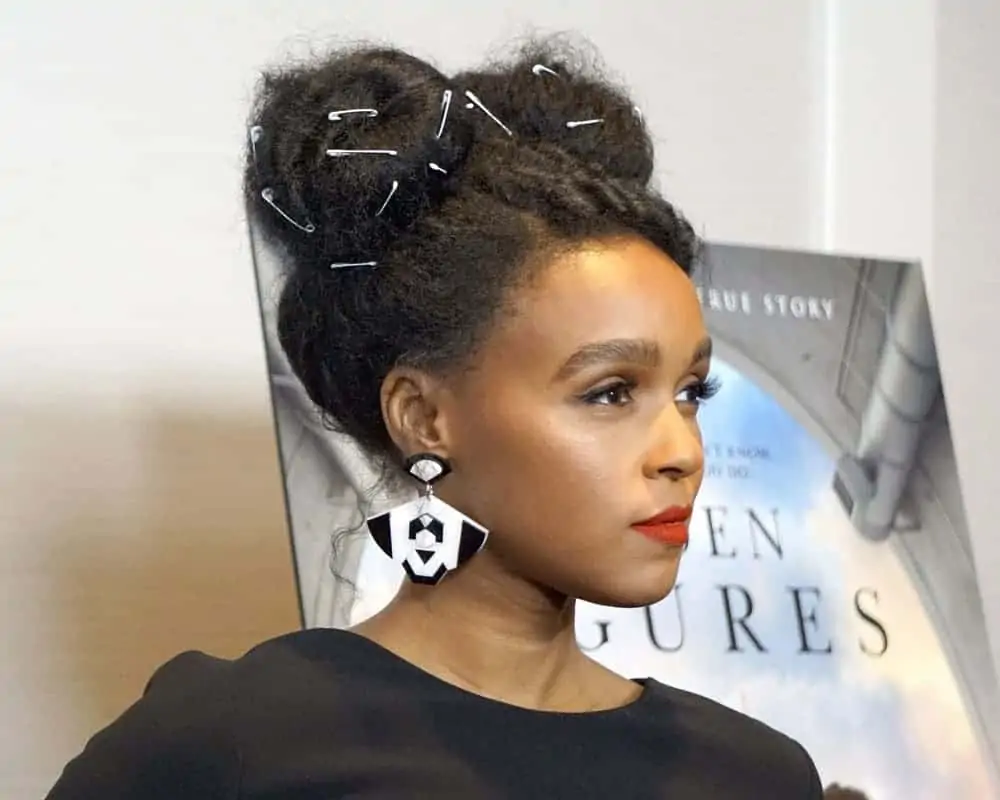 The Controversial Side of the Natural Hair Movement
Natural hair has often been controversial, and black women who choose to express their hair's natural beauty still face unfair treatment today.
There can be significant pushback against naturally curly, protective, and other non-straight hairstyle choices.
Natural hairstyles are sometimes considered "unprofessional," and it has even been turned into a fireable (or expellable) offense in some venues.
The natural hair movement has evolved significantly, emerging as a powerful force that challenges conventional beauty standards and empowers women of African descent to embrace their unique hair textures.
With roots in historical and cultural contexts, this movement has transformed perspectives on natural hair and fostered a strong community that encourages self-acceptance and pride in one's heritage.
Although progress is still being made, the natural hair movement continues to inspire change in societal norms and redefine the notion of beauty for generations to come.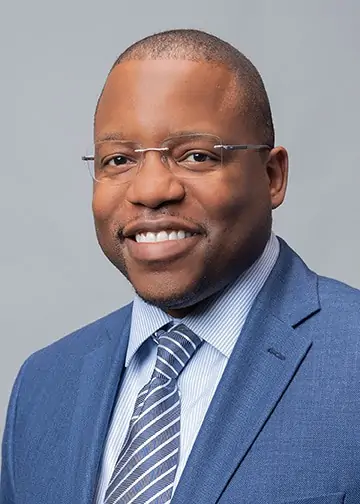 Kenneth Byrd holds a BS in Accounting and Management Information Systems and an MBA from the University of Alabama at Birmingham. With over 15 years of experience, Kenneth has been dedicated to hair care since 2008, when he co-founded Curl Centric® and Natural Hair Box alongside his wife. As a team, they promote healthy hair care practices through their comprehensive platform, Curl Centric. Curl Centric is a website operated by a husband and wife team that encourages healthy hair care. At Curl Centric, we aim to help our readers take control of their hair care journey and make good decisions about products, hairstyles, and maintenance techniques. We also have strict editorial integrity; here's an explanation of our editorial guidelines and how we make money.