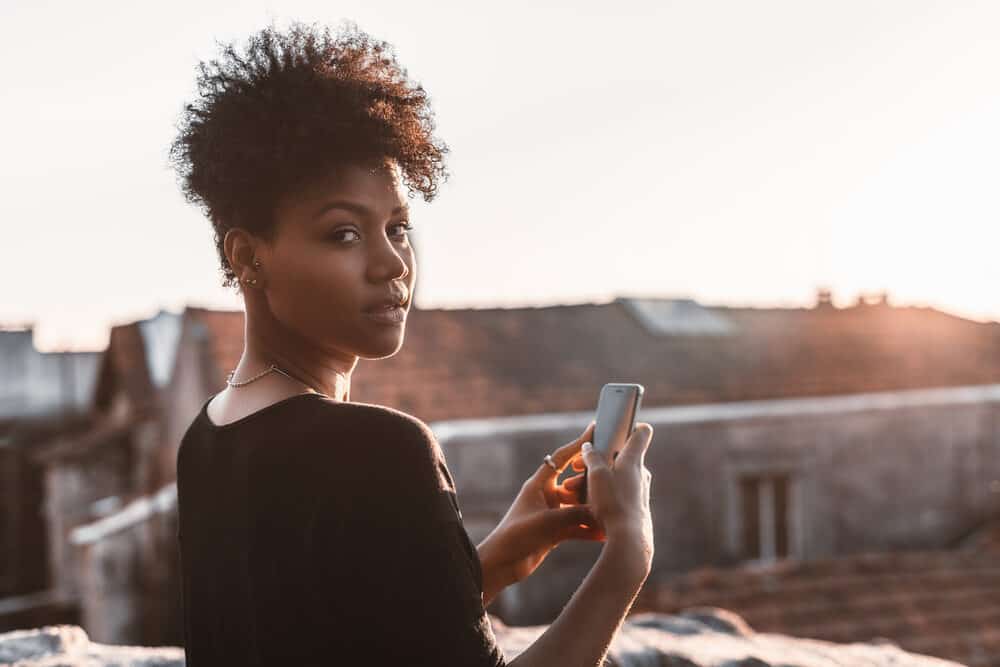 Ever since sulfate shampoo was revealed to be super drying to curls, shampooing alternatives emerged. One of the most widely known shampoo alternatives is the low-poo method.
Curly girls often credit the technique with restoring their curls, preventing dry hair, and making their hair more manageable. If you want in on the low-poo method, we can help.
This article will tell you what the low-poo method is and give you step-by-step instructions on how to apply it to your natural hair care routine.
What Is the Low Poo Method?
The low-poo method is a cleansing method that prioritizes hair hydration. It involves doing one or more of the following: (1) replacing your traditional shampoo with "low-poo," a sulfate-free shampoo composed of gentler ingredients, (2) using less of your usual shampoo, or (3) protecting your hair before using your regular shampoo.
Note: The low-poo method continues to grow in popularity due to the Curly Girl Method. The Curly Girl Method is a hair care regimen that helps ladies with curls create beautiful bouncy curls without the use of shampoo and other potentially damaging hair care products and techniques.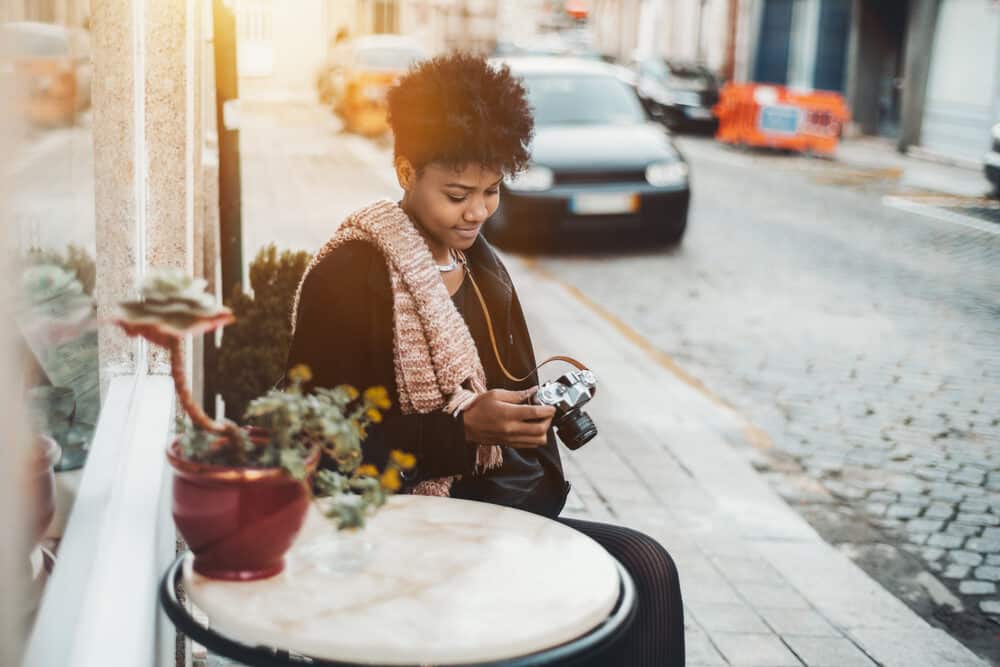 Difference Between Low-Poo and Co-Wash
Low-poo cleansers (also called low poo shampoo) are not the same as co-washes, though both have similar purposes. A co-wash is a cleansing conditioner, while a low-poo is a gentle shampoo.
Low-poo is designed to cleanse your hair gently, while co-washes are designed to cleanse and condition your hair.
In most cases, a low-poo will leave your hair feeling much cleaner than a cowash will. Co-washes are also better suited to conditioning and detangling than low-poos.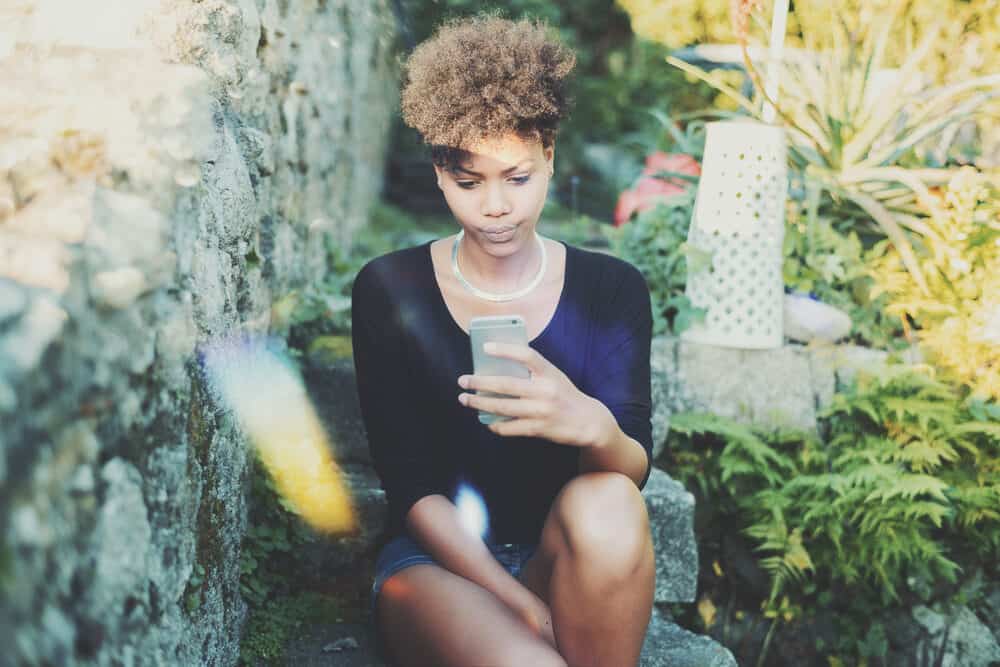 Low-Poo vs. No Poo Method
Low-poo and no-poo are often misunderstood, so we'd like to clarify the differences between the two. Unlike low-poo, no-poo doesn't create any lather.
Why? Because no-poo is not shampoo at all. It's a mixture of natural hair cleansers like apple cider vinegar and baking soda. You might hear people refer to these solutions as an apple cider vinegar rinse or baking soda wash.
There are several other natural alternatives hair washing methods too. The goal of many people using these alternatives to normal shampoo is often to avoid harsh chemicals and retain their hair's natural oils.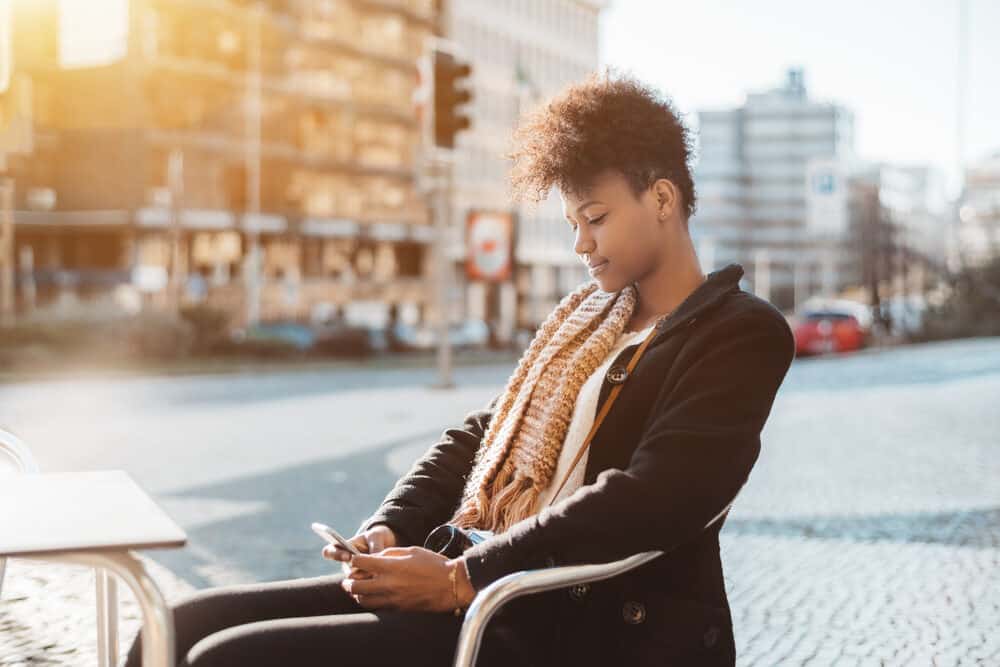 How to Do the Low-Poo Method
The low-poo method takes calculated steps to achieve the best results. In this section, we'll get into three ways you can do the low-poo method. Feel free to try them all to see which works best for you.
Option 1: Wash with a Low-Poo Cleanser
To do the low-poo method with a low-poo cleanser, you'll switch out your regular cleanser and wash your hair like normal. Unlike sulfate-laden shampoos, low-poo does not lather much or leave the hair squeaky clean.
Instead, it gets rid of any excess oil and dirt on your hair and scalp without stripping away all of your hair's natural sebum (scalp oils). Low-poo shampoos don't cleanse as thoroughly as traditional shampoos, so some people may take some time to adjust to them.
Your hair may feel a bit oilier than usual after making the switch. Thankfully, in most cases, the oil-producing glands in your scalp will adjust to the low-poo and produce less oil.
There are tons of low-poo cleaners on the market that preserve your hair's moisture levels, and they're not all created equally. You need one formulated without sulfates and water-insoluble silicones. You can't go wrong with any of the below low-poos:
DevaCurl Low-Poo Delight – This is a low-poo cleanser by one of the top curly hair brands. It cleanses the hair with cocamidopropyl betaine, a well-known sulfate alternative. It has a low lather and leaves the hair feeling soft and lightly hydrated. Some of the goodies in this low-poo include aloe vera, glycerin, and castor oil.
TGIN Rose Water Sulfate-Free Shampoo – This is a sulfate-free shampoo that has many hair-loving ingredients, including acai berry for shine, vitamin B5 for hair growth, and rose water for intense hydration. Like the DevaCurl Low-Poo, this shampoo uses cocamidopropyl betaine to gently rid the hair of debris and excess oils.
DevaCurl Low-Poo Original – This low-poo cleanser is similar to DevaCurl Low-poo Delight, but it imparts deeper hydration to the hair. It's for people with dry or super coarse hair in need of deep moisture. The formula is free of silicones, sulfates, and parabens.
Note: Sulfate-laden shampoos often contain ingredients like sodium lauryl sulfate, sodium laureth sulfate, petroleum derivatives, and other harsh detergents and chemicals that strip away the hair's natural moisture.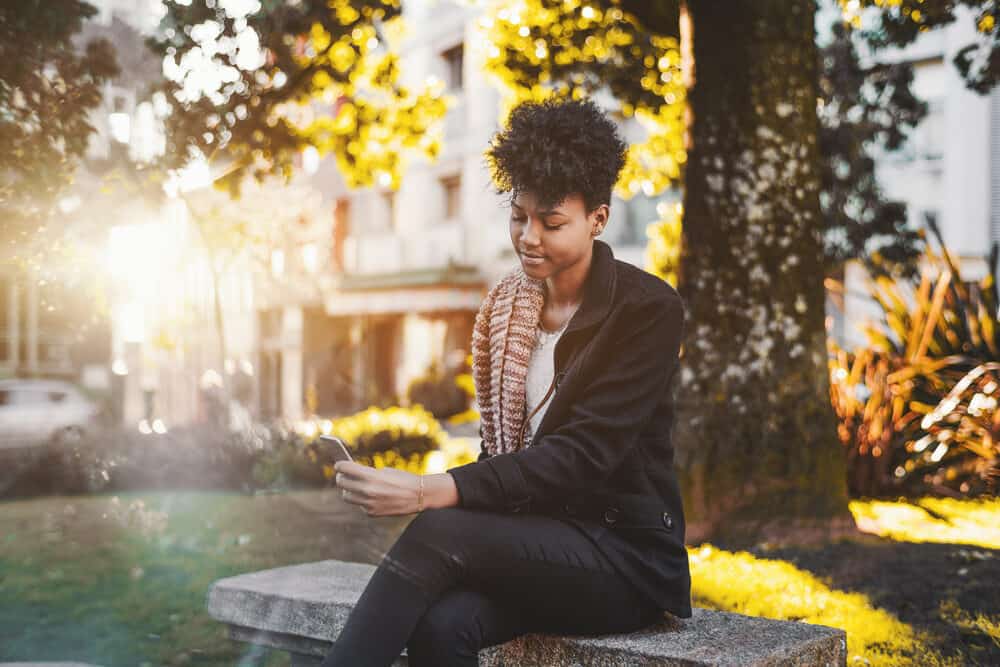 Instructions for Washing Your Hair with a Low-Poo Cleanser
Now, let's get into how to wash your hair correctly with a low-poo. Follow the below steps to the letter for the best results:
Hop in the shower and completely drench your hair with water.
Apply the low-poo to your hands and rub them together.
Apply the cleanser to your hair, paying particular attention to your scalp rather than your ends.
Massage your scalp thoroughly. Though the shampoo won't lather much, that doesn't mean that it's not working. Just massage your scalp like you would if you were using regular shampoo.
Rinse the low-poo out. While rinsing, massage your scalp to ensure that all of the shampoo has been removed.
Proceed with your conditioner or deep conditioner, and then style your hair as desired.
Option 2: Use Less Shampoo
When it comes to preserving the health of your hair strands, the less traditional shampoo you use, the better. But if you're not ready to part with your favorite sulfate shampoo, using less shampoo may be the best option for you.
As a first step, reduce the amount of shampoo you normally use by half and wash your hair as usual. You can further reduce your shampoo usage by washing your hair fewer times a week. If you usually wash your hair every day, reduce that to every 2 or 3 days.
After a week or so, you'll see a real difference in your hair. Most who reduce their shampoo use find that their hair feels more moisturized, tangles less, and is easier to manage.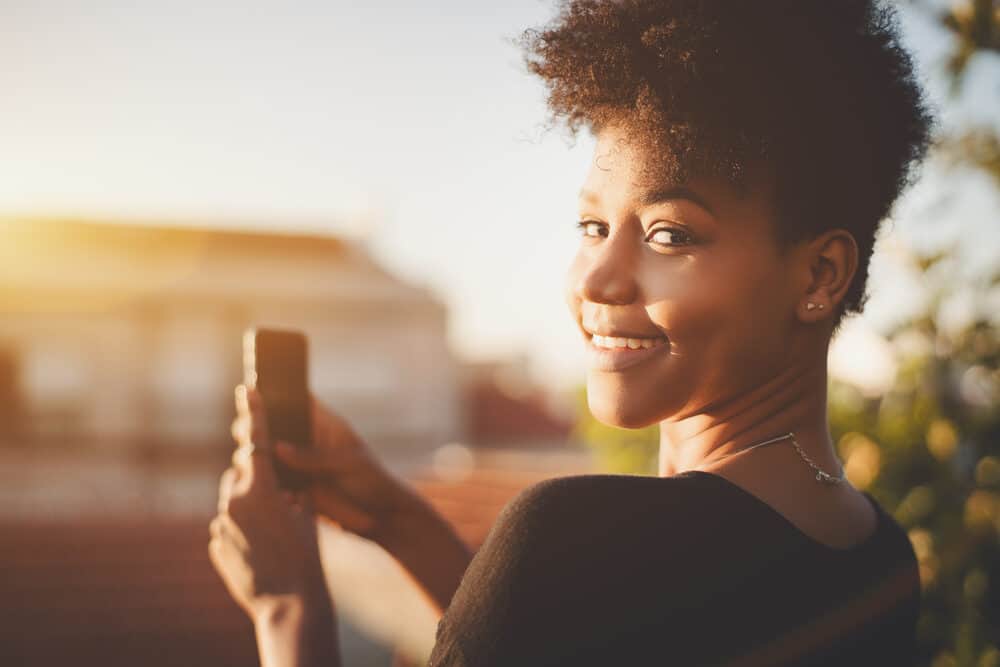 Option 3: Pre-Shampoo (Pre-poo) Hydration
The final way to do the low-poo method is to baby your hair with some pre-shampoo hydration. Some call this pre-pooing, and while this doesn't require you to change your shampoo, it can do wonders for your hair.
The idea is to prep your hair for the damaging effects of traditional sulfate shampoo by creating a barrier between your hair and the chemicals. Here's how to do it:
Wet your hair, and then apply an oil or conditioner of your choice all over. If you'll be using oil, we recommend olive oil or coconut oil. These natural oils are substantial enough to create a barrier and limit moisture loss during the shampoo session. You can also use aloe vera, which can be especially helpful for those with dandruff. Note: If you have thick or long hair, part your hair into sections to make things easier. It's important to coat all of your hair evenly.
Apply a shampoo of your choice to your hair and massage it in. Focus the shampoo on your roots.
After about a minute, use your fingers to move the shampoo down your hair's midshaft and ends.
Rinse your hair thoroughly.
Style your hair as desired.
Pros and Cons of the Low-Poo Method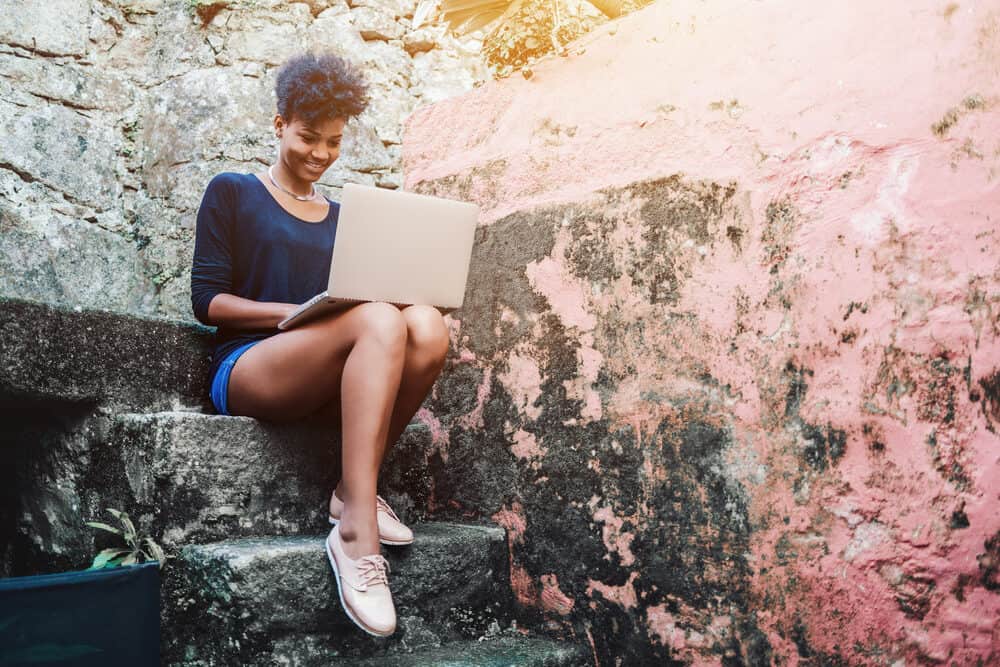 The low-poo method is a lifesaver for people with chronically dry hair, but there are some notable pros and cons that you can't afford to miss:
Pros
The low-poo method is much gentler on your hair than sulfate cleansing methods. You get clean hair that's soft, shiny, and moisturized.
There's a low-poo option for everyone, including people who aren't ready to put down the sulfates.
Cons
You may have a difficult time adjusting to a no-lather or low-lather shampooing experience.
When you first switch to low-poo, your hair may feel weighed down. But things will go back to normal after a few washes.
For the majority of Curlies who try the low-poo method, the pros far outweigh the cons.
Conclusion
There you have it – everything you need to know about the low-poo method. With the information and tips presented in this article, you've got all you need to transform your strands from dry and unmanageable to hydrated and beautiful. We wish you the best.