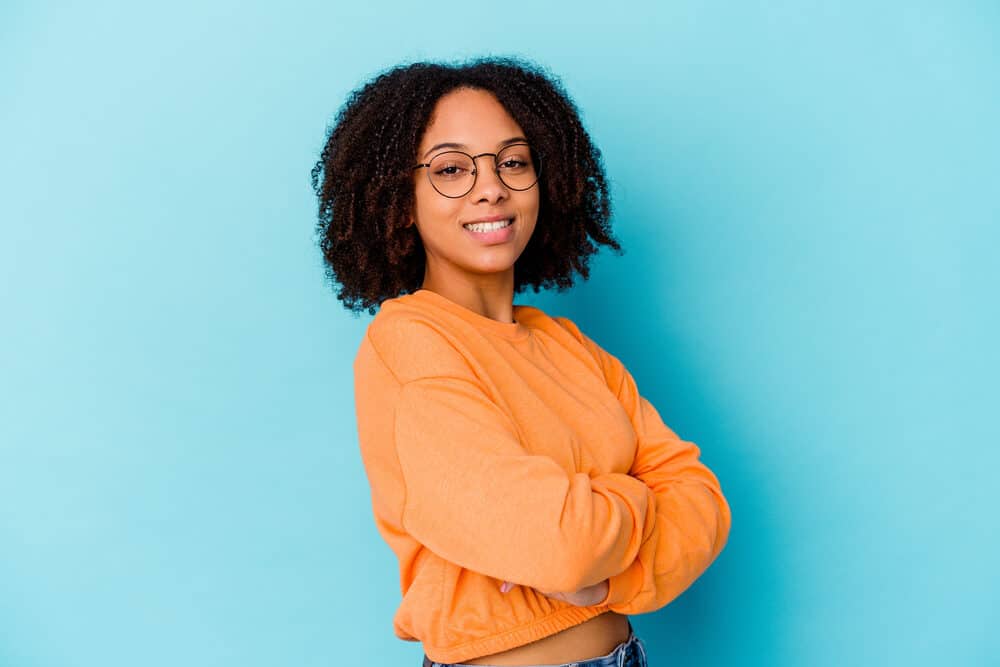 Sea moss can be found along the coast of the northern Atlantic ocean in a wide array of colors. It contains hundreds of nutrients and minerals that are beneficial for your body.
That's one reason why it's been used for centuries for health purposes, but what can sea moss do for your hair? What are the sea moss benefits for hair care purposes? You'll find out in this article.
Antioxidant and Antimicrobial Properties
Sea moss is an excellent source of antioxidants, which help to support immune health. Although when you use it on your hair, these antioxidants pull toxins from the scalp.
Without antioxidants, those toxins could cause hair damage, decrease growth, and even lead to product buildup.
Sea moss also has antimicrobial properties, so it prevents harmful bacteria from growing on your scalp. Bacteria causes uncomfortable irritation and inflammation, which can also hinder your hair's growth.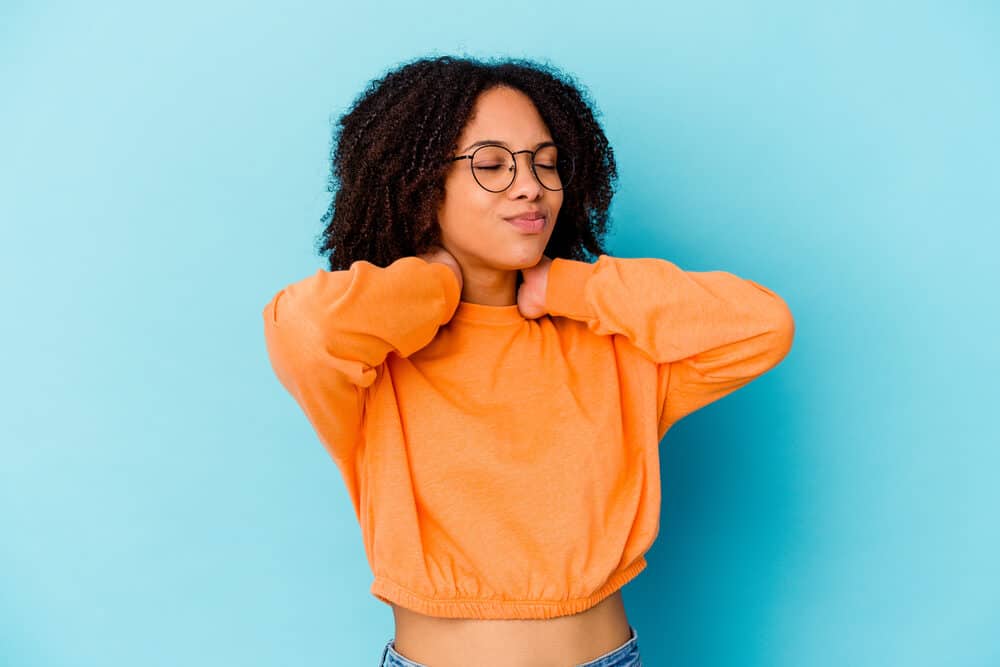 More Moisture and Shine
One of the many vitamins in sea moss is Vitamin A, which increases sebum production in your scalp. Sebum is the natural oil your body produces to protect and moisturize your skin and hair.
If you're dealing with dry hair, you could really benefit from the increased oil production. The extra moisture also has a few added benefits. For starters, it will give your hair a beautiful shine that catches the eye.
It will also condition your hair, keeping it smooth and tangle-free. You won't need to do as much tugging during your detangling sessions, and there will also be fewer frayed or broken strands.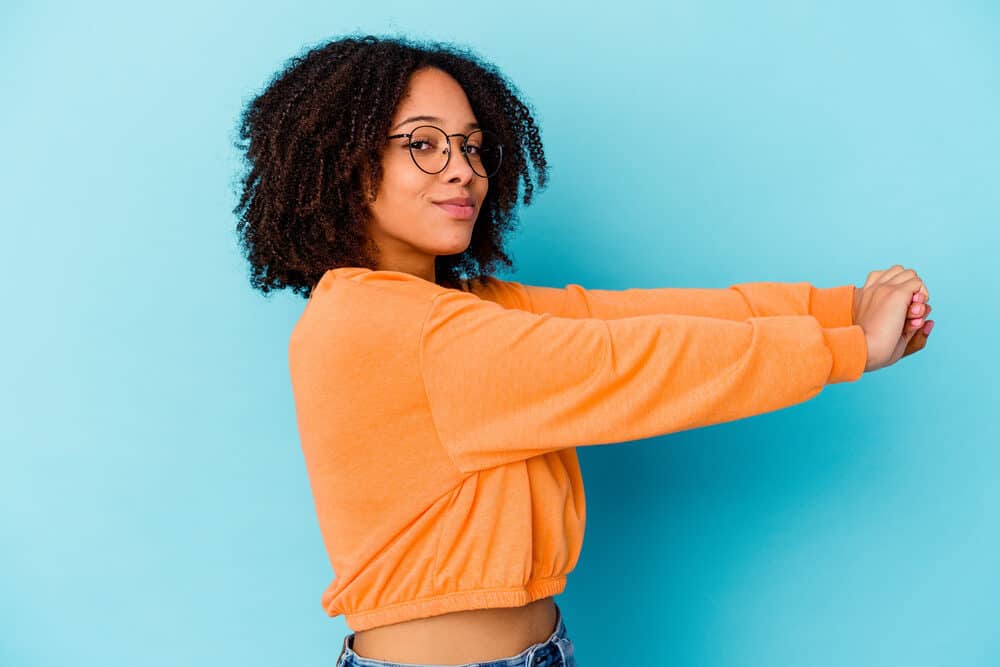 Adds Strength
Curly hair is often weak and prone to breakage, and that's because of its physical structure. Due to its twirly, whirly nature, it takes time for natural hair oils to work their way down the hair strands.
So, more often than not, the oils never make it to the ends of the hair. This results in dry, brittle hair that breaks easily. Sea moss helps reinforce the hair, adding strength to prevent breakage and hair loss.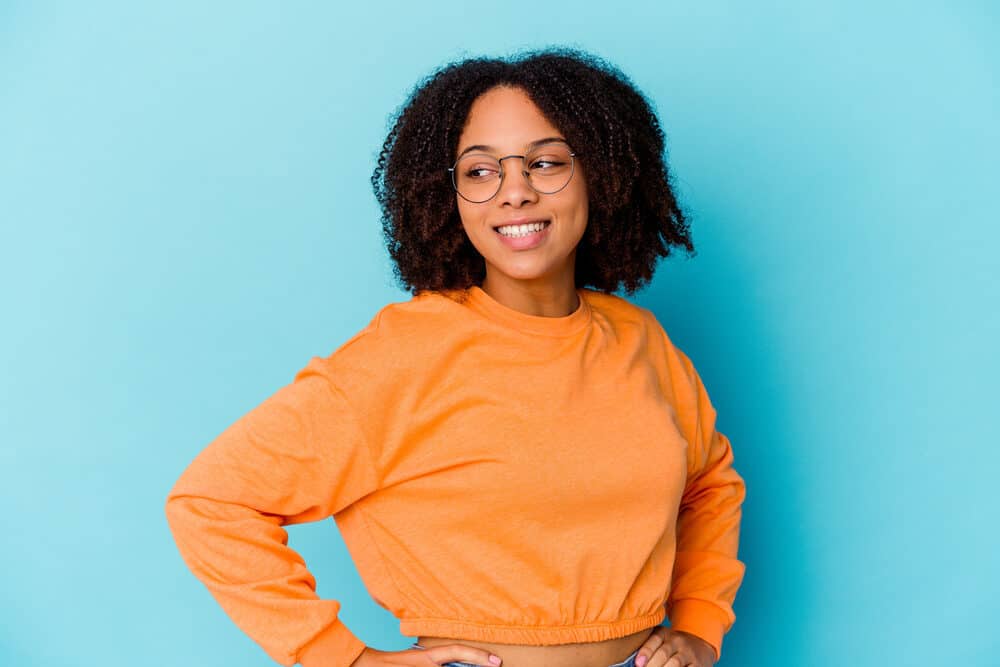 Improves Hair Growth
In addition to reducing factors that can slow your hair's growth, sea moss actually encourages new growth. The moss contains vitamin E, which is known to combat oxidative stress. The result is hair that grows at its optimal rate.
How To Incorporate Sea Moss In Your Curly Hair Regimen
Because of its hair-related benefits, many are jumping on the sea moss bandwagon – and you can too! There are a few methods that you can try out when adding sea moss to your curly hair regimen.
In this section, we'll take a look at the three of the best ways to use sea moss for hair care purposes.
NEW | Sea Moss 5 ways for hair growth, strength and definition
Start By Mixing Up a Sea Moss Gel
Sea moss can be used for hair treatments, but first, it needs to be turned into a gel. This isn't a difficult process, though it does take some time. Be sure to begin preparation of your sea moss gel at least a day before you plan to use it. To make sea moss gel, you'll need the following items:
· 1 cup dried sea moss
· Water (filtered, spring or alkaline is best)
· 2 tsp olive oil
· 2 tsp avocado oil (optional)
· Clean plate
· Cooking pot
· Blender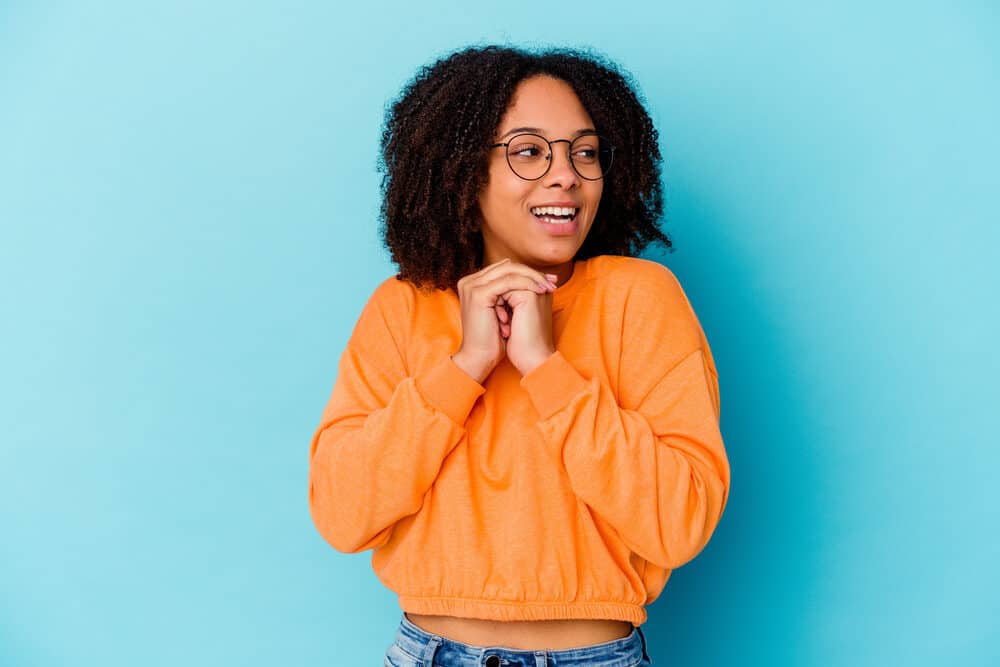 Once you've gathered your ingredients and supplies for making your gel, you can get started using the following steps:
Hydrate the sea moss. Pour 2 cups of water and place the sea moss into the bowl. You can massage the sea moss a bit to promote absorption. Then place the bowl in the fridge overnight.
Strain the sea moss. Take the sea moss out of the water and put it on a clean plate. Keep the leftover water.
Blend. Once all of the sea moss has been strained, place it into the blender. Add a cup of the leftover water and blend the moss for up to 3 minutes. Be sure to watch the consistency of the moss as it blends and stop when it looks smooth. If it is too thick, add more water and blend a bit more. The blended gel should be creamy with no lumps.
Boil the gel. Pour a few inches of water into a saucepan and boil it. Then place a large metal bowl on top of the pan of boiling water. Pour the sea moss gel into the bowl and stir gently for a couple of minutes. Add the oil and mix it well. Then remove the bowl and turn off the stove.
Store the finished gel. When your gel is ready, transfer it into a sealable glass container. Be sure it is airtight to prevent your new gel from souring and becoming unusable. Store the gel in the fridge for up to 1 month.
Once the gel is made, you can use it as a replacement for your normal styling gel. Using it won't alter your normal styling routine, either. It will only replace the one you're already using or become the last step to your styling routine.
Add it to your hair after you complete the LOC or LCO method for a boost of moisture and flexible hold. There are several sea moss gel recipes available online, but we like the sea moss recipe used in the following video.
How To Make SEA MOSS GEL! In 3 Easy Steps!
Make a Sea Moss Pre-Poo
Another way to add sea moss gel to your hair care regimen is by using it as a pre-shampoo. You don't need to alter the gel recipe in any way. Simply add a healthy amount of the gel to your hair before shampooing.
Work it into your strands to help get rid of any painful tangles. The gel also adds moisture and protects your hair from the drying effects of shampoo. Leave the pre-shampoo on for 30 to 60 minutes, then rinse it away in the shower before using your normal shampoo.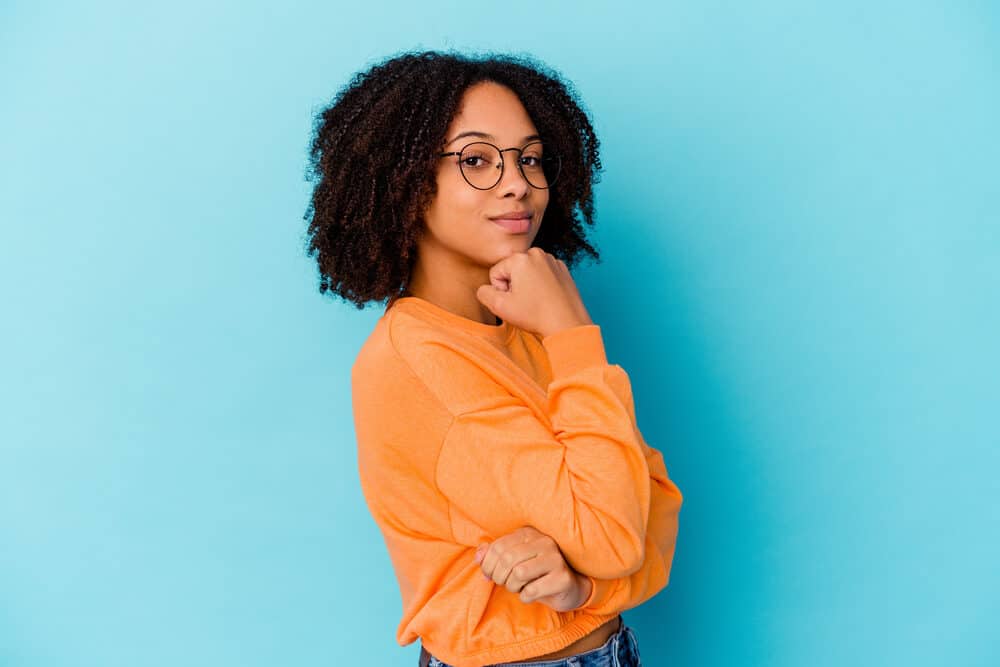 Try a Sea Moss Leave-in Conditioner
Yet another way to incorporate sea moss into your hair regimen is to use it as a leave-in conditioner. To do so, work a small amount of the gel into your damp hair after shampooing and conditioning.
Rather than washing it away, leave it in overnight to give your hair time to absorb all of those nutrients.
You can also use more of the gel for a deep conditioning treatment if you'd like. In this case, apply the gel very liberally, leave it on for 30 to 60 minutes, then rinse it away with water.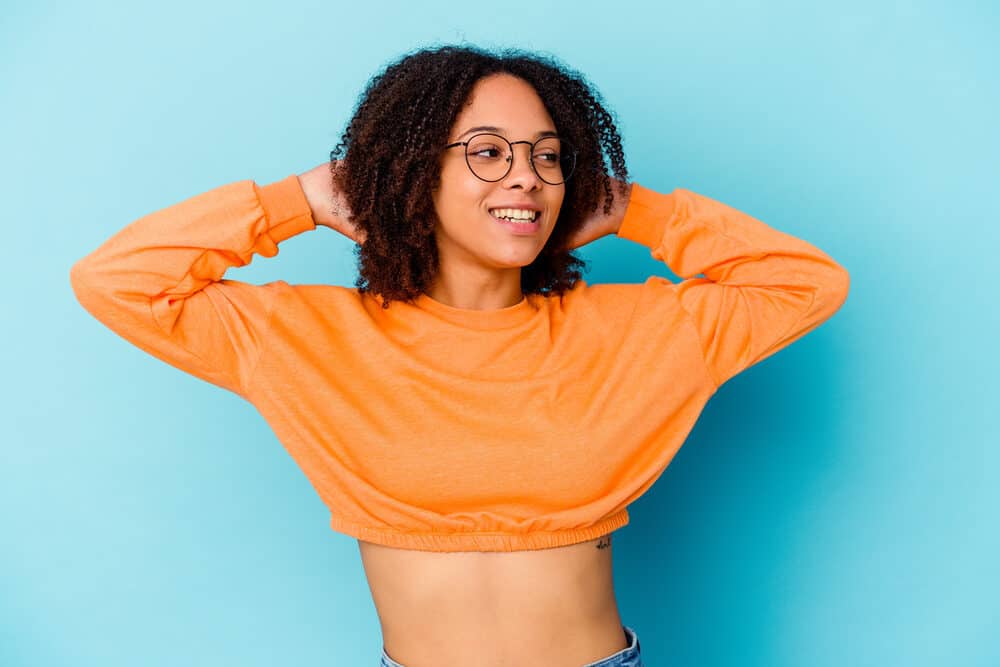 Best Sea Moss Infused Products
If you want to try sea moss but don't have time to make it yourself, there are other alternatives. Many product manufacturers have incorporated sea moss into their products, giving you a variety of options to choose from.
Sheamoisture Power Greens Shampoo is a fantastic shampoo for curly hair. The green mix in its formula contains kale, green tea, and green algae (also known as sea moss). Formulated for curls, this shampoo nourishes, moisturizes, and detangles, leaving your hair silky and soft.
Camille Rose Algae Renew Deep Conditioning Mask is a must for any mane in need of TLC. The blue-green algae in the formula strengthens your hair while mango butter injects and locks in moisture.
Mix Girls Moss Natural Growth and Shine Oil is full of nourishing ingredients, including essential fatty acids and other hair-loving nutrients. It hydrates and soothes your scalp and hair while encouraging growth for thicker, fuller hair.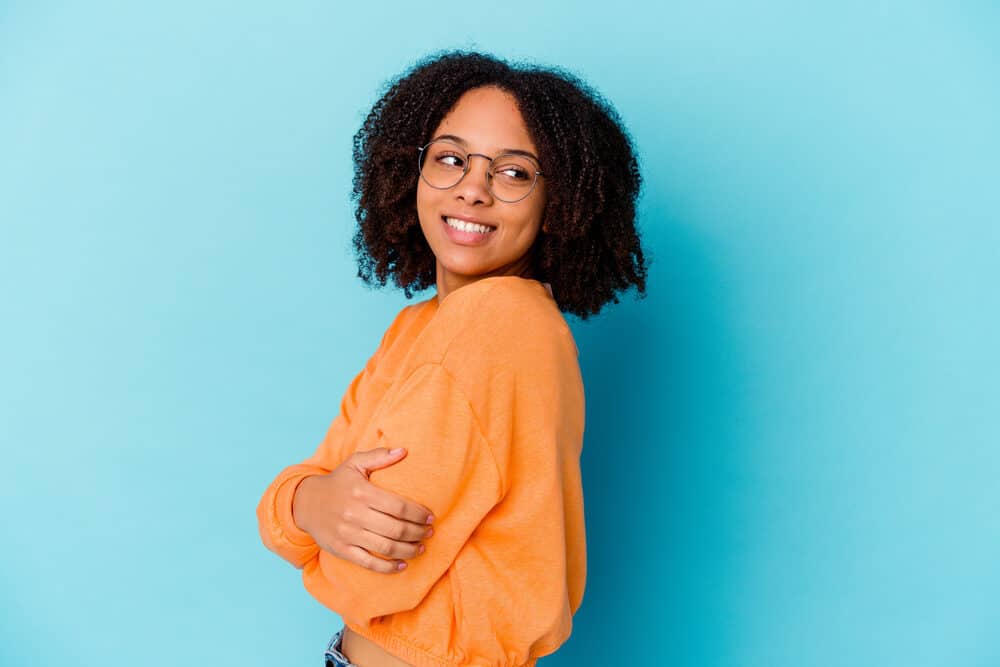 The hair-related benefits of sea moss are numerous. This natural plant hydrates, strengthens, protects, and increases healthy hair growth, all at the same time.
It's easy to make your own sea moss products right at home to use as you see fit. Before long, you'll have the strong, flourishing tresses that you've always wanted.