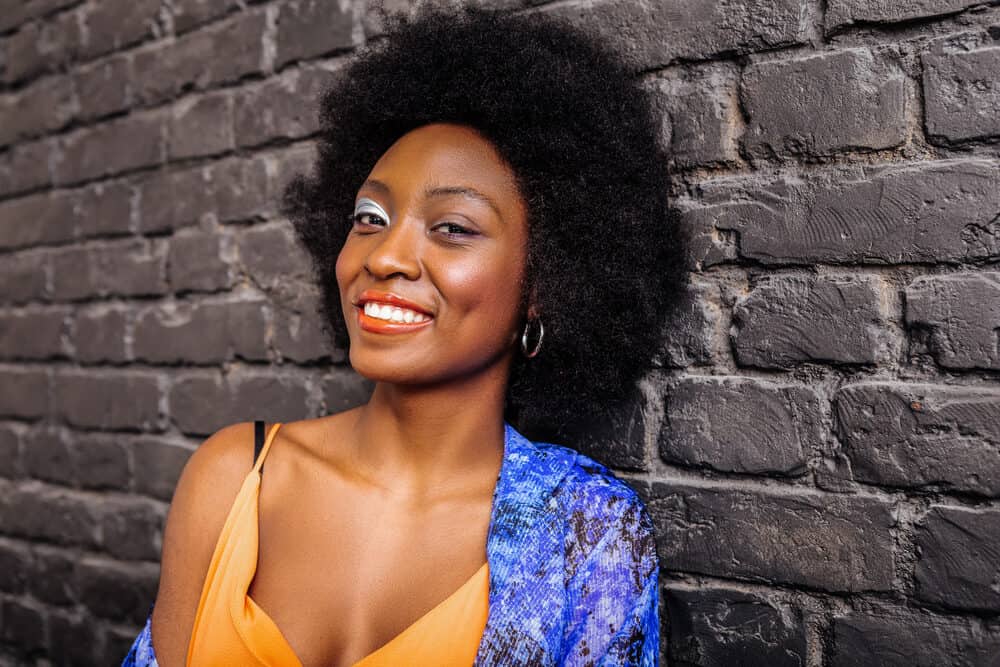 Textured natural hair is super versatile, and that means you can style your hair just about any way you want. You can go from curly to straight hair, then back to curly, and even wear wavy hair if you wish.
But what if you want to target a specific curl pattern change – from 4C to 3C. Can you do that? Yes, you can (temporarily) and in this article, we'll teach you how to change 4C hair to 3C curls with several different techniques.
What Is the Difference Between 4C and 3C Hair?
While 4C and 3C hair are both considered curly, a few key differences set the two apart. Here are some of the main differences between 3C and 4C hair.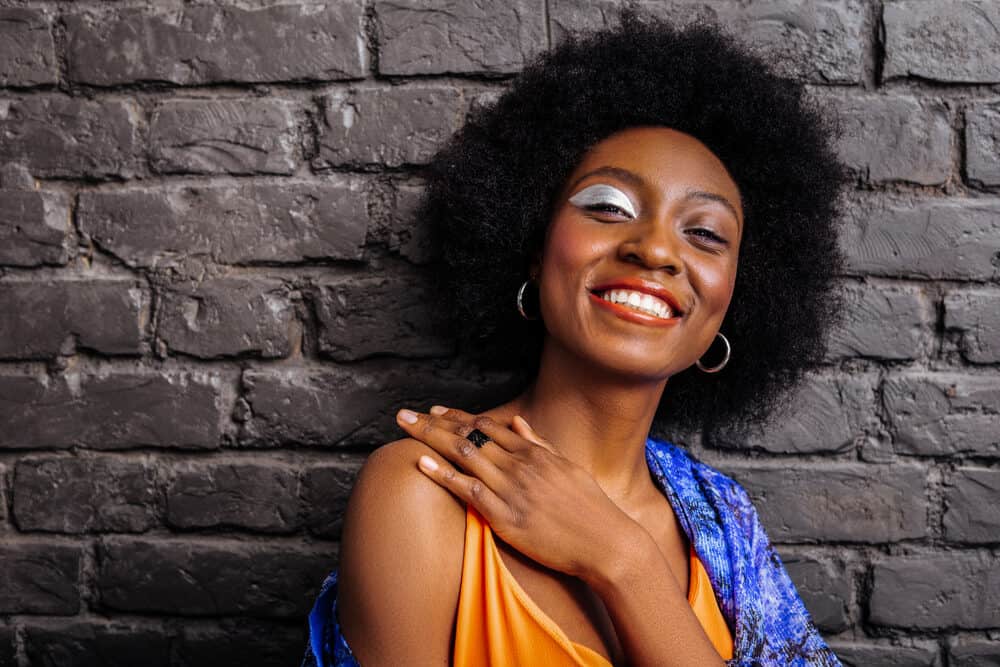 Curl shape – 3C hair has corkscrew curls, while 4C hair is characterized by a lack of a consistent curl pattern. Additionally, the curls found in type 3 hair are much larger than those seen in type 4.
Shrinkage – While both 3C and 4C strands have shrinkage, 4C typically shrinks more. On average, 3C hair shrinks to about 25 – 50% of its original length. On the other hand, 4C strands often have as much as 80% shrinkage or more.
Fragility – Although curly hair, in general, is more prone to dryness and breakage, 4C hair is largely considered the most fragile hair type.
Shine – Type 4 hair tends to have raised cuticles that don't reflect light as well as other hair types. As a result, type 3 hair is usually much shinier and smoother than 4C strands. Read this article to learn more about the hair typing systems used within the natural hair community.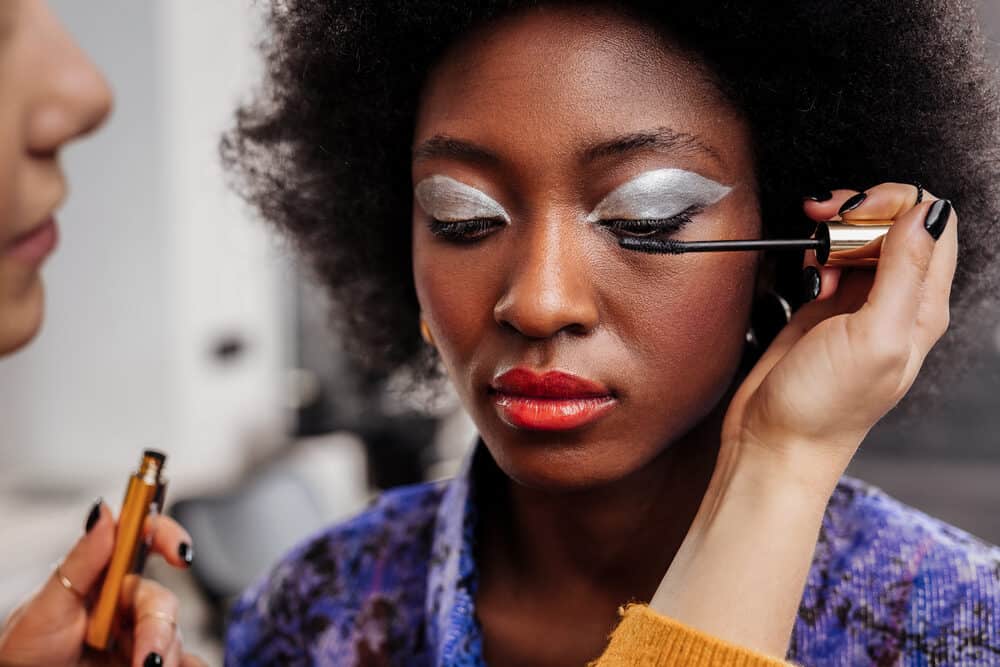 Can You Change 4C Hair Into 3C Hair?
Unfortunately, there is no way to change your natural curl pattern. Even if you get your hair chemically processed, the hair that grows afterward will be your natural texture. Even though you can't intentionally change your hair type, a few things can cause dramatic changes in hair texture. They are:
Illness
Medication
Poor diet
Hormonal changes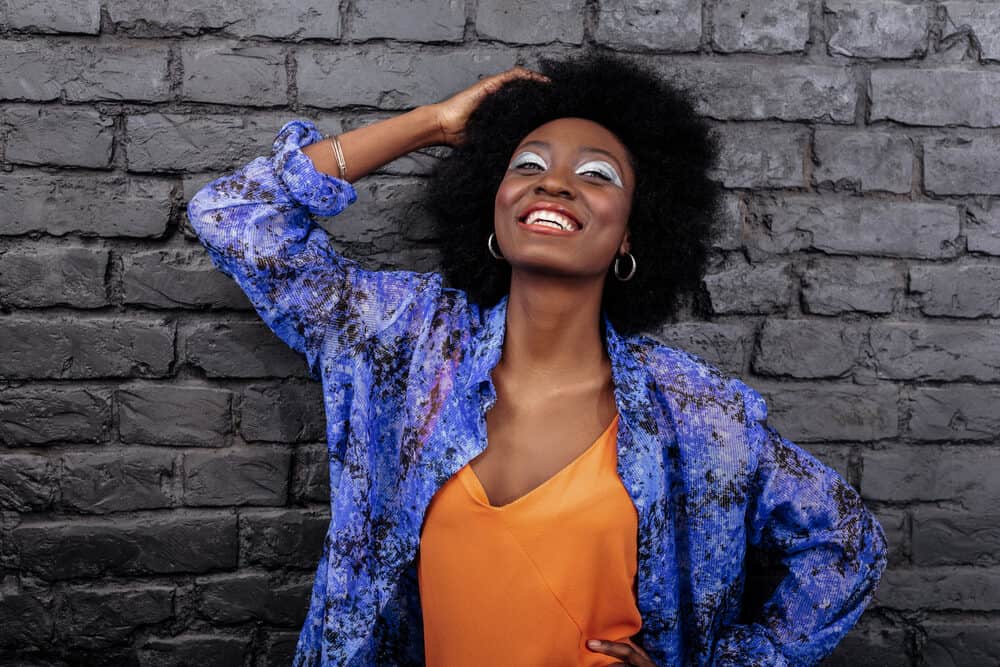 How To Style Your 4C Hair to Look Like 3C Hair
So now that you know the differences between 4C and 3C hair, you're probably wondering how to make your tight 4C coils look more like 3C curls.
One of the best ways to do this is to manipulate your hair into a different style. Here are some of the best ways to loosen your curl pattern and get corkscrews that look like type 3C hair.
How to Do Flexi Rods on 4C Natural Hair
HOW TO GET THE BEST FLEXI ROD SET FOR 4C, 4B KINKY COILY HAIR EVERY TIME | Bubs Bee
Flexi-rods are one of the best ways to transform 4C hair into bouncy, well-defined curls. The soft rollers are easy to use and gentle on fragile strands.
Remember that the larger the Flexi-rods, the larger and bouncier your curls will be. Here are step-by-step instructions on how to do a Flexi-rod set.
Get Your Materials Ready
Flexi-Rod Set Steps
Use a rattail comb to divide your hair into sections. The smaller the sections, the tighter and more defined your curls will be.
Fill your spray bottle with water and spritz one of the sections. Your hair should be slightly damp but not soaking wet.
Generously apply your leave-in or setting lotion to the section.
Thoroughly detangle your strands with a Denman brush.
Wrap your hair around the Flexi-rod and bend the ends inward to keep the rod in place.
Repeat the process until all of your hair is wrapped.
Blow-dry your hair or allow it to air-dry overnight.
Once your hair is completely dry, remove the rods.
Put a small amount of oil onto your fingertips and lightly break apart the curls until you've reached your desired style.
How to Do Bantu Knots on 4C Natural Hair
BANTU KNOTS ON 4C NATURAL HAIR | 4C NATURAL HAIRSTYLES| STRETCHING 4C HAIR
This heat-free method is gentle and leaves you with large, uniform curls. The best part is that Bantu knots give you two styles in one! You can rock the cute mini buns until your hair is dry and remove them whenever you're ready for luxe curls.
Supplies You'll Need
Steps to Follow for Bantu Knots
Apply leave-in conditioner to freshly washed hair and detangle well.
Part your hair into 1-inch sections.
Apply a small amount of your setting lotion or gel to each section and twist the hair against itself at the roots until a small bun forms.
Wrap or coil the ends of your section around the base of the bun and secure each knot with a bobby pin.
Keep going until all of your hair is in Bantu knots.
Allow the knots to dry overnight.
Remove the bobby pins and gently unravel each bun.
Fluff your curls, and you're ready to go!
How to Use a Curling Wand on 4C Natural Hair
Bouncy Wand Curls on 4C Hair | How-to
Hot tools are the fastest way to change tight coils into juicy 3C corkscrews. They give you much more control over the shape of your curls and create a long-lasting style.
Remember to keep the temperature low and apply a heat protectant if you want to avoid heat damage. Here's how to curl your hair with a curling wand.
What you'll need
How to Use a Curling Wand to Get 3C Curls
Detangle clean blown-out hair.
Apply a heat protectant to your strands.
Working in small sections, twist your hair around the barrel of the curling wand.
Wait for a few seconds and release your hair from the wand.
Repeat the process until all of your hair is curled.
Your hair is now ready to style.
How to Use Curlformers on 4C Hair
Take Your Curlformers Style to Another Level! | Type 4 Hair
If your hair doesn't respond well to braid-outs or Flexi-rods, Curlformers might give you the results you want. They use tension to create smooth, shiny ringlets regardless of your natural curl pattern. They're also super easy to use once you get used to putting them in. Here's how to do it.
Get Your Materials
How to Use Curlformers to Get 3C Curls
Wash and detangle your hair.
Part your hair into small sections, and liberally apply your styling mousse.
Comb through the hair to make sure it is entirely knot-free.
Slide the Curlformer onto the rod.
Twist a section of hair at the root, wrap the Curlformer's hook around the twisted portion, and pull the rod downward.
Repeat the process until you've finished your entire head.
Let your hair dry overnight or sit under a hooded dryer on low.
To remove the Curlformers, pinch the top and carefully pull the Curlformer down the length of your curl.
Gently separate your curls by pulling them apart as you twist them around your fingers.
Finger Coils
Finger Coils on 4C Natural Hair| First Impression
Finger coils are one of the best ways to transform 4C hair into lush, well-defined ringlets. While the coils it creates are gorgeous, it can take a while to master the technique.
Once you do, you can expect the results to last you for a little over a week. If you want to try your hand at installing finger coils, just follow these steps.
Materials to Gather
Steps to Follow for Finger Coils
Start on wet or dry detangled hair.
Moisturize your hair using your preferred method.
Take a medium-sized section of hair and apply enough gel or cream to saturate it thoroughly. Detangle the section again.
Pull the hair taut and twirl the section around your finger. Get as close to the root as possible.
Gently pull your finger downward and out of the coil.
Let your hair air dry.
Once the coils are dry, you can separate a few of them to give your look more body.
Style your new coils.
Twist or braid out
How to: The Perfect Braid Out On Short Natural 4b/4c Hair | Gloria Ann
Nothing beats an old-fashioned braid or twist-out when stretching out your curls. If you're trying to decide between the two, braid outs typically last longer and give you a better curl definition.
Twist-outs generally are faster to install. No matter which you choose, the process is almost identical. We'll get into the steps below.
Materials You'll Need
How to Do a Twist Out or Braid Out to Get 3C curls
Wash and condition your hair.
Moisturize your strands with your favorite leave-in and oil.
Comb the product through to make sure your strands are fully coated.
Section your hair into quarters and secure them.
Undo one of the sections and separate out a small portion of hair.
Spritz the hair with water from your spray bottle and apply a small amount of curling cream.
Detangle the section.
Braid or twist the length of your hair. The tighter your braid/twist, the smaller and more well-defined your curls will be.
Air or blow-dry your hair.
Once your hair is completely dry, oil your fingertips and gently undo the braids or twists.
Style your hair as desired.
How to Permanently Change Your 4C Hair To 3C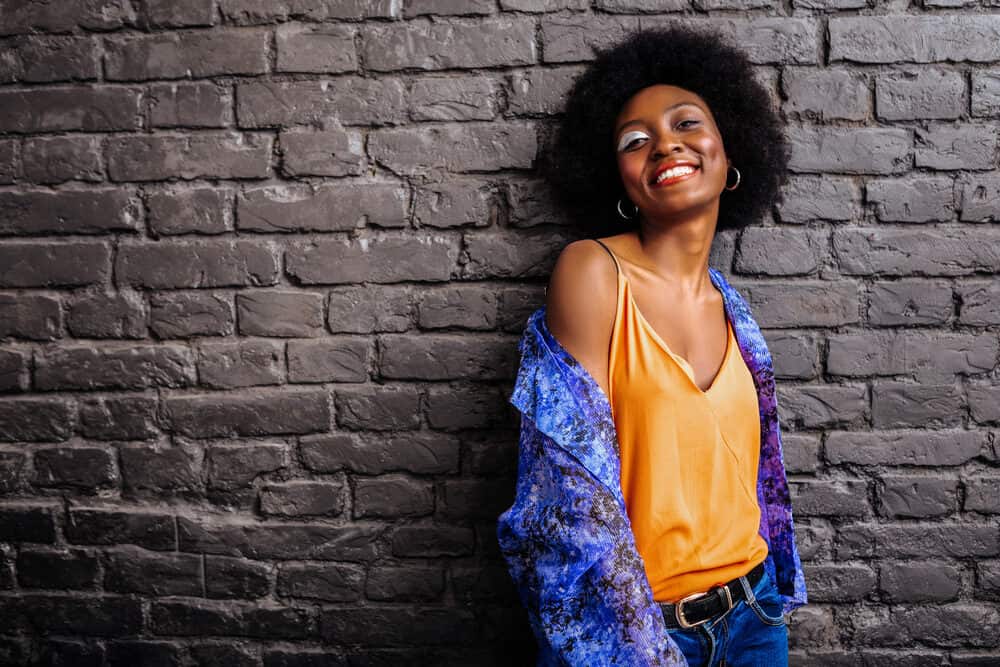 While styling your hair is an effective way to loosen a tight curl pattern, the results only last until your next wash day. If you're looking for more of a long-term solution, this is the section for you.
Chemical processing treatments can break the bonds in your hair and cause them to take on a new, looser shape. Here are some effective ways to permanently change your 4C coils into 3C curls.
Get 3C Curls with a Texturizer
Texturizers contain the same active ingredients as relaxers. However, they have fewer straightening ingredients and are only left on for a fraction of the time.
Although both can damage your strands, texturizers are much gentler when used correctly. Here's how to loosen your curl pattern with a texturizer.
Materials
Steps
Divide dry hair into four equal sections and secure them with a hair clip.
Apply the texturizer to each section.
Once your hair is fully saturated, let the texturizer sit for up to 20 minutes.
Rinse your hair with lukewarm water.
Blot your hair with a towel and apply your neutralizer. Make sure each strand is fully coated.
Leave the neutralizer on for around 10 minutes.
Rinse the neutralizer out and apply a liberal amount of your preferred conditioner.
Let the conditioner sit for at least 5 minutes and rinse your hair with cool water.
Dry and style your hair as usual.
Try a Curly Perm
I GAVE MY DAMAGED 4C HAIR A CURLY PERM!
Not to be confused with a relaxer, curly perms give you perfect, smooth curls.
They can completely reshape 4C hair and give you 3C corkscrews that last for around six months. The harsh chemicals can damage your hair, so avoid perming curls that aren't healthy. Here's how to give it a try.
Gather Your Supplies
How to Do a Curly Perm
Wash your strands with a clarifying shampoo.
Towel dry your hair.
Split your hair into 3 or 4 sections and secure them.
Choose your first section and use your rattail comb to separate smaller slivers of hair.
Sandwich each portion between two pieces of perm paper.
Starting with the ends of your hair, wrap the section around the roller until it is snug against your scalp.
Secure the rod and move on to the next section.
Continue until all of your hair is rolled up.
Prepare the perming solution according to the directions on the packaging.
Apply the solution to your rods using small circular motions. Make sure your hair is thoroughly saturated.
Wait for up to 10-15 minutes. Check on the progress of your curls every two minutes to avoid overprocessing. Once you take out a roller and see a defined S shape, you can move on to the next step.
Rinse your hair for at least 3 minutes without taking the rods out. Make sure the area in between the rods gets rinsed as well.
Without removing the rollers, air dry your hair. If you're in a rush, you can use a blowdryer.
Apply the neutralizer to your perm rods and wait for 10 minutes.
Let your hair dry and remove the rods.
Don't brush or wash your hair for at least three days after your perm. Doing so will ruin your new curls.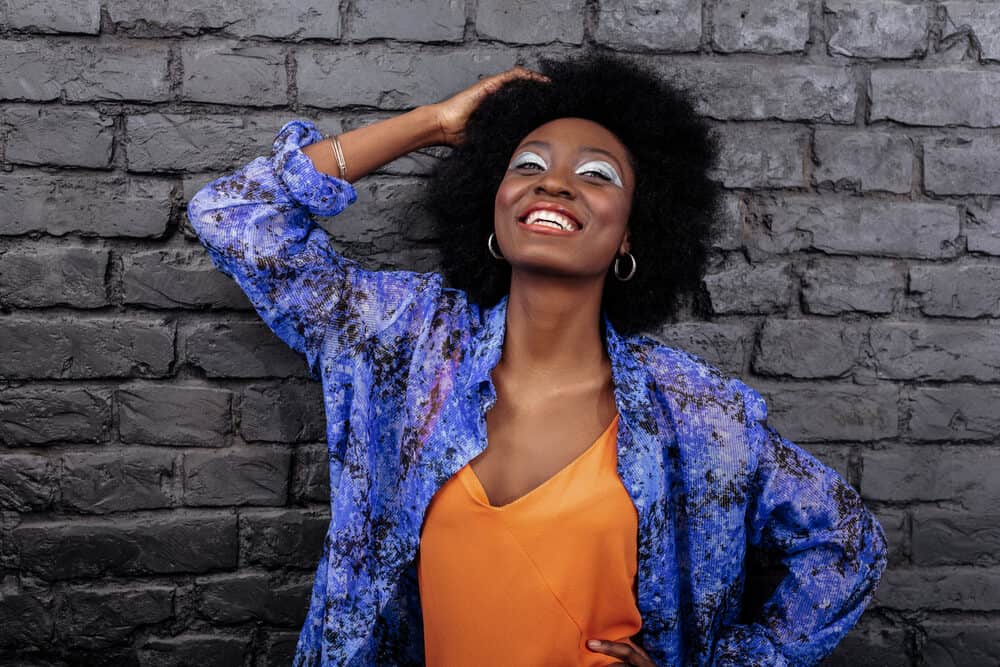 How to Loosen 4C Natural Hair Without Chemicals
While you can't change your curl pattern, there are natural ways to loosen your curl. If you're looking for a way to reduce your curl pattern without styling or chemical processing, these tips are for you.
Grow your hair – The longer your hair, the heavier it is. The extra weight stretches out your strands, giving the appearance of elongated curls. However, this isn't the case with all hair types. Thin, fine strands won't be heavy enough to achieve this effect.
Stretch your hair – No matter how you choose to go about it, you'll have to stretch 4C coils if you want to loosen them. Putting tension on your hair helps elongate the curls, and the effects usually last until your next wash.
Heat training/damage -- Heat training is one of the more controversial ways to loosen 4C hair permanently. Within the context of this article, heat training is using heat to damage your hair and relax your curl pattern. While most would simply call this heat damage, the difference is the intention.
Moisturize your strands – Regardless of your curl pattern, the healthier your hair is, the better it will look, and the more defined your curls will be. Making sure your hair is fully hydrated is the best way to coax out a stubborn curl pattern. Some naturals may be surprised to find a defined curl pattern where they thought they didn't have one!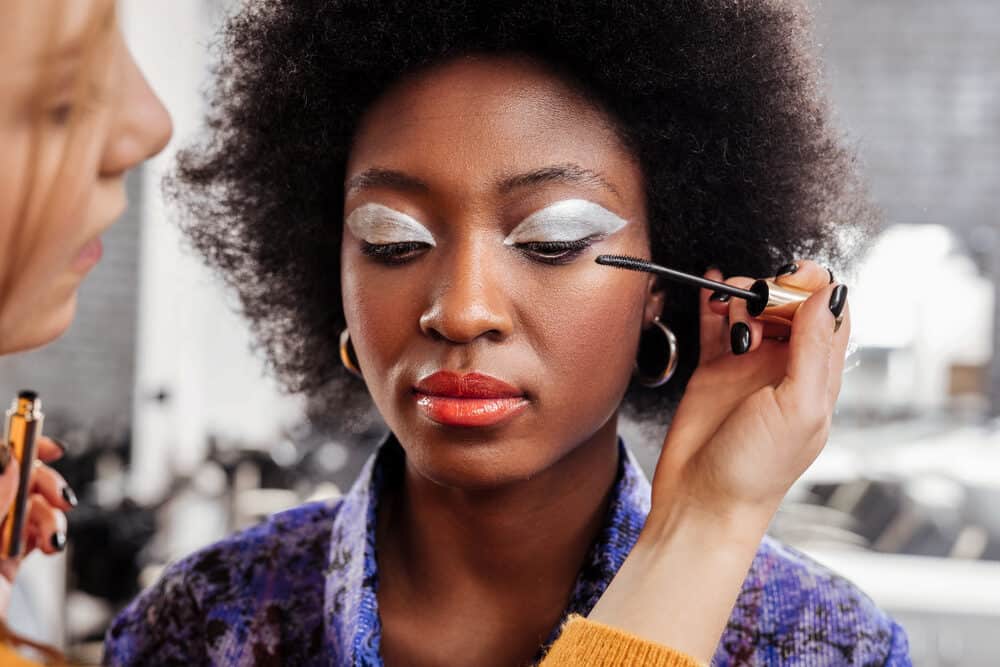 Best Products for Loosening Tight Curls
When it comes to loosening your curl pattern, the products you use make all the difference. We've provided you with some of the best products for loosening compressed 4C locks to make things easy for you.
Maui Moisture Curl Quench + Coconut Oil Ultra-Hold Gel
This alcohol-free holding gel defines your curls, eliminates frizz, and smooths tight curls. Lush ingredients like coconut oil, papaya, plumeria, and aloe vera nourish thirsty strands while providing a crunch and flake-free hold.
Its vegan formula doesn't contain harsh additives like parabens, silicones, sulfates, synthetic dyes, and mineral oil.
Design Essentials Natural Almond & Avocado Curl Stretching Cream
A little goes a long way with this moisture and shine-enhancing stretching cream.
Its hydrating formula contains many hair-healthy ingredients like coffee, silk amino acids, jojoba, and rosemary extract. This product gently elongates your curls and can help take your next twist or braid out to the next level.
Curls Blueberry Bliss Curl Control Jelly
Blueberry Bliss is like a superfood treatment made specifically for your hair.
This hydrating jelly is formulated to restore and repair while it enhances curls and fights against frizz. Its antioxidant-rich formula contains a considerable amount of hair growth accelerating ingredients like castor oil, blueberry, argan oil, and aloe vera.
Aunt Jackie's Don't Shrink Flaxseed Elongating Curling Gel
This curl elongating gel is enriched with strengthening wheat proteins and Omega-3 fatty acids that promote health from the inside out.
Its lightweight flax-based formula won't dry your hair out, making it a perfect alternative to other drying gels. For a long-lasting residue-free hold, look no further!
Camille Rose Almond Jai Twisting Butter
Almond Jai nourishes and elongates tightly coiled tresses, making it the perfect companion to your twist and braid outs.
Almond milk, aloe vera, honey, jojoba, and castor oil soften and smoothen your hair. Try it, and you'll see why many naturals consider his heavy-duty butter a holy grail product.
As I Am Curling Jelly
This curl-defining jelly fights against shrinkage and frizz for days after application. Its shine-enhancing formula locks in moisture and gives you a lightweight hold.
Curl boosting ingredients help coax out your natural curl pattern while adding plenty of slip to make detangling a breeze.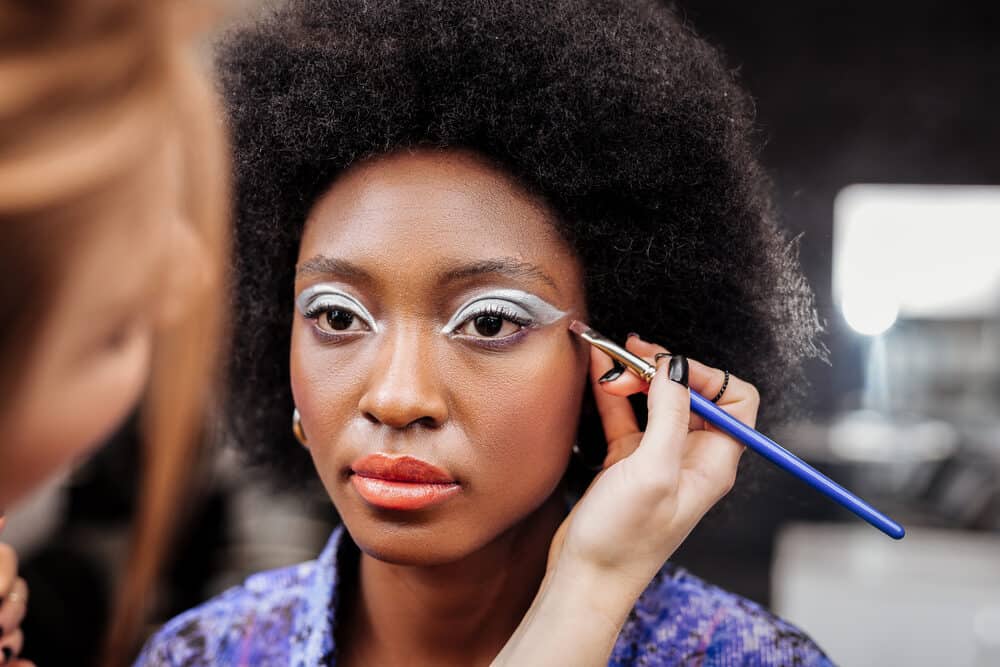 There are many different ways to loosen your curl pattern and make 4C hair look more like 3C. When trying to decide between methods, think about which one will work best with your lifestyle and the health of your hair.
Regardless of which method you choose, we hope this article has given you everything you need to get the curls of your dreams!