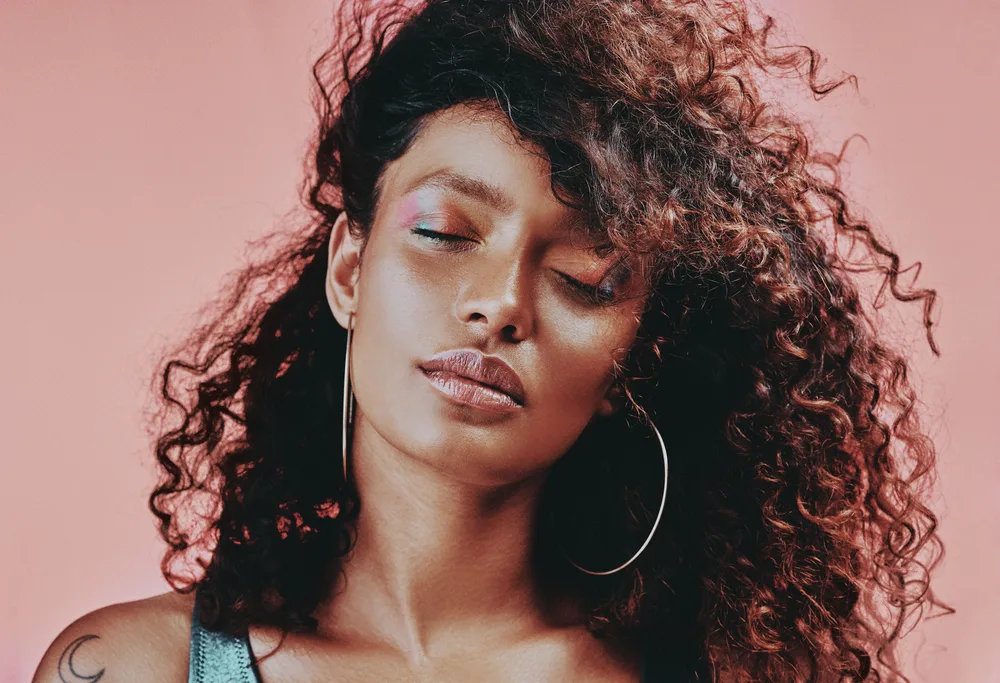 Are you going blonde? Do you want to create gorgeous styles with warm or cool tones? Then, you should know upfront that you'll probably need to tone your hair to achieve your desired result.
You shouldn't close your eyes and choose a hair toner at random, either. You need one that can neutralize unwanted tones in your hair and leave you with a hair hue that flatters your skin and elevates your overall look.
Wella has dominated the toner world for many years and is regarded as one of the best toner brands. So, if you have set your sights on a Wella toner, that's great.
In this article, we'll showcase the most popular Wella toner shades and help you decide which one is best for you. Let's get right into it!
Wella Toner Chart Before and After Expectations
Wella toners are great at toning down brassy hair and transforming it into your desired shade. But you have to choose the right shade, or you will be disappointed.
Below, you'll find a Wella Toner Chart that lists all of the most popular Wella toner shades, a description of each shade, the undertone of the shade, and the required pre-lightening level. The pre-lightening level is how light your hair needs to be to achieve the shade on the box.
Note: You can use the links in the Wella Toner Shade column to read a review on each individual Wella Color Charm hair toner that includes a detailed, step-by-step tutorial along with before and after expectations.
Use the above table to help you decide which Wella toner shade is right for you.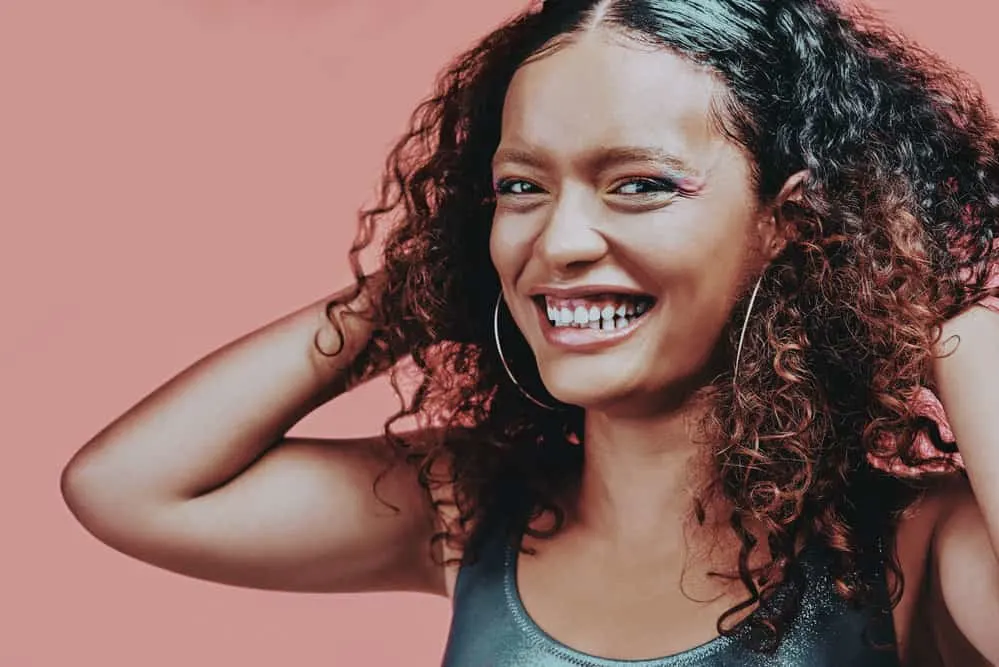 How to Choose the Right Wella Toner Shade
When it comes to choosing the right Wella toner shade, there are a few important factors to consider. Firstly, it's important to determine the pre-lightening level that is required for your hair.
If your hair is very dark and you're unable to get your hair past a level 8, it doesn't make sense to buy T18 – it requires your natural hair color level to be at a 10.
What's more is if your natural hair is already damaged, you may not even want to try bleaching your hair lighter than a level 8 – in that case, your toner choices will be either T28, T15, T27, or T18.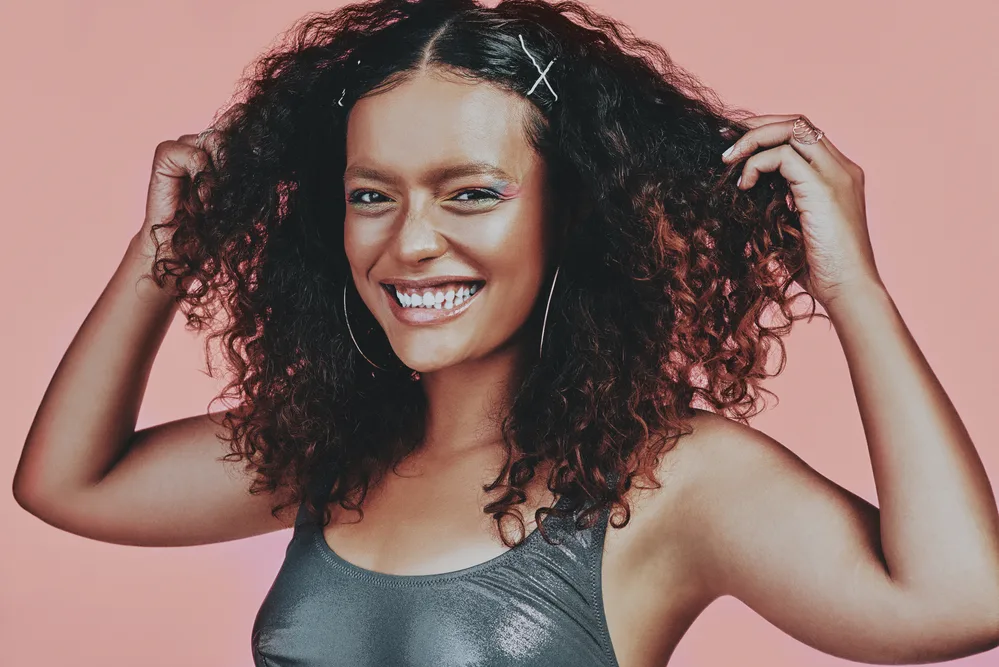 And the above isn't the only thing you need to be concerned about. Another factor is the toner shade's undertone. The wrong blonde shade will wash you out or just look plain wonky. You'll want to choose a toner shade that complements your skin's undertone.
If your skin undertone is on the neutral side (without any overt coolness or warmness), you can go with just about any blonde shade you want.
For warm skin undertones, go for shades that are warmer rather than cool. And for cool skin undertones, cool shades will be more flattering.
In addition to the above, do a Google Image search of different blonde color shades. Find one that you think will best complement your skin tone, undertone, and overall look. Then, try to match it up with the Wella toner shades.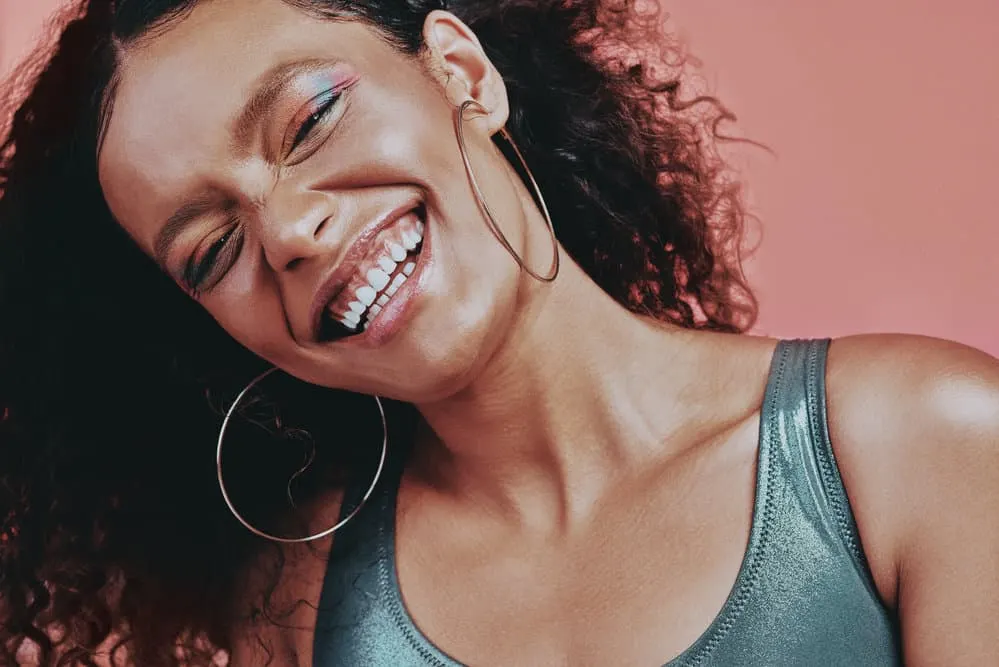 Which Wella Toner Removes Orange Hair?
If your hair is orange, none of the Wella toners in the above chart will work properly on it. These toners are meant to counteract yellow and gold tones. If you use them on a natural hair color that's too dark or orange, you won't get the color result you're going for. For neutralizing orange tones, you'll need a toner with a blue base.
Wella T14 and T18, the Differences
Among all of the toner colors mentioned in the above chart, the two shades that perplex people the most are T14 and T18. T14 is pale ash blonde, and T18 is the lightest ash blonde.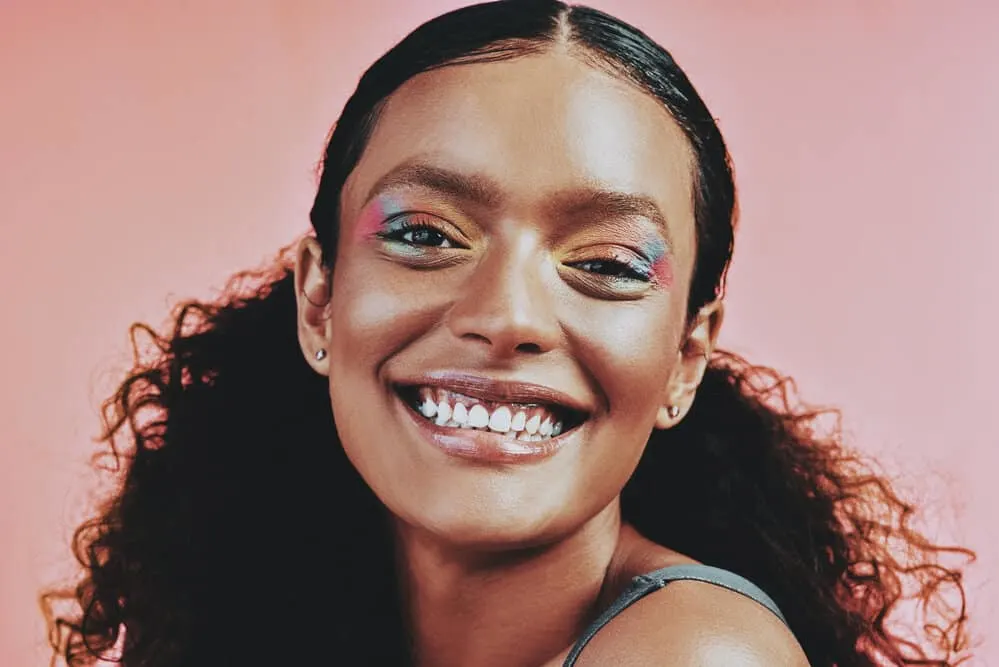 Though the shades are similar, here's what you need to know about their differences:
T14 has a violet-blue base. This means that it is more likely to work on hair with a bit of orange in it. Don't be fooled though; using it on bright orange hair won't leave you with blonde tresses.
T18 has a violet base. It's not going to work at all on orange hair. Your hair needs to be at least a level 10 to use it. A level 10 is the same color as the inside of a banana.
T18 is lighter than T14.
T14 is a little warmer than T18.
T18 is your best route to platinum blonde. T14 won't get you there.
When to Consult a Professional
Consult a professional if you're unsure about which toner shade to choose. They have the knowledge and expertise to help steer you in the right direction. You may be able to have a phone or video consultation, or they may ask you to come into the salon so they can examine your hair. After all, your final toner results are largely dependent on the current state of your natural hair.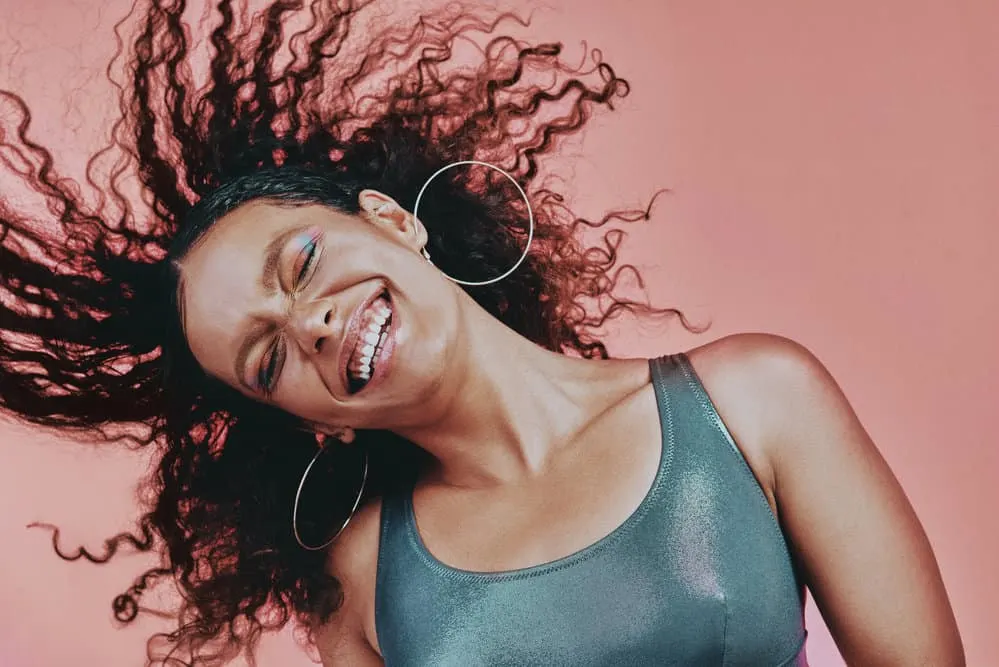 How to Get the Best Results From a Wella Toner
After choosing your ideal Wella toner shade, the next thing you need to be concerned with is how to use it. If you've never used toner from this brand, you've got a little learning to do.
Here's how to get the best possible results from a Wella toner: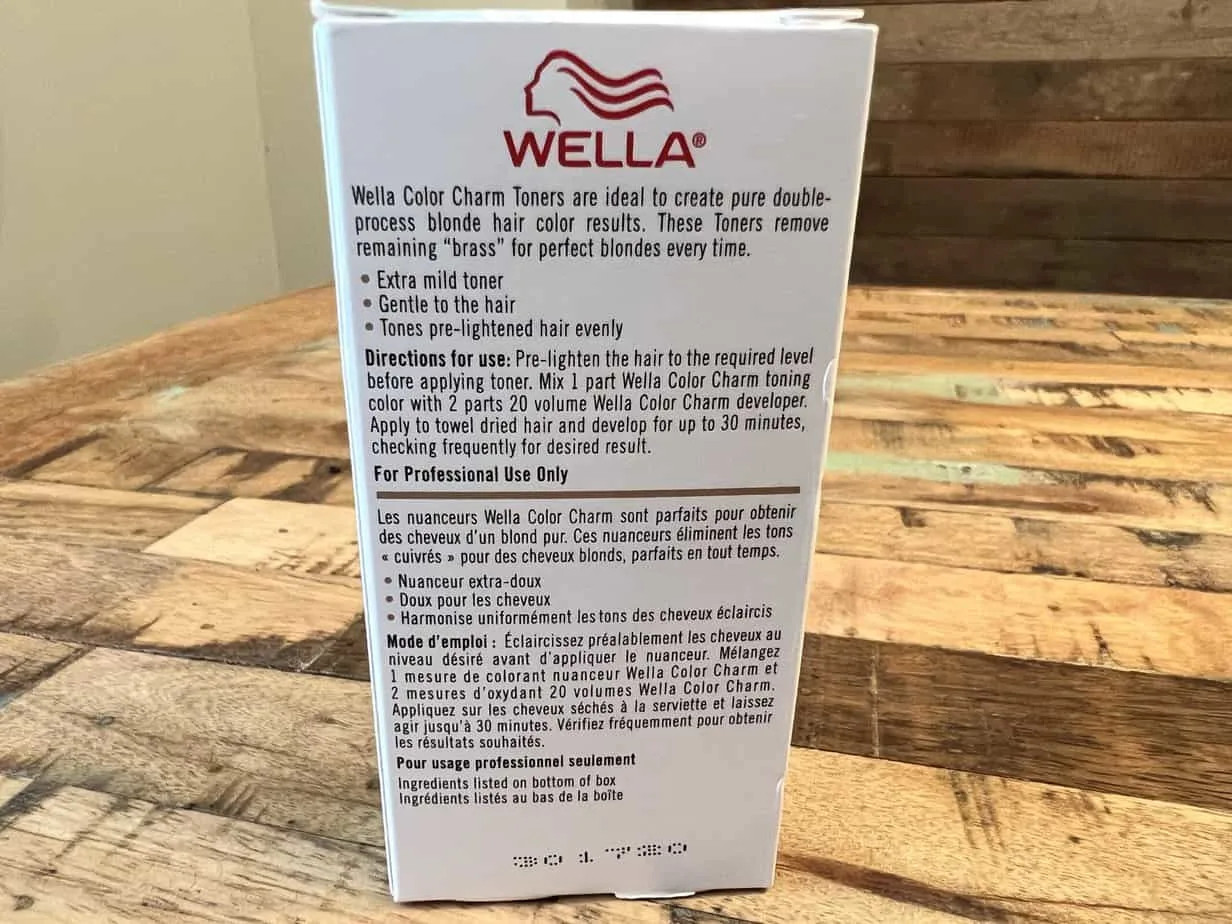 Additional Tips for Using Wella Color Charm Toners
Follow the instructions exactly. Every box of Wella toner comes with usage instructions that you should follow exactly. Deviating just a bit from them could result in negative consequences.
Apply the toner to damp hair. Before applying the toner to your hair, you should ensure that your strands are damp. Doing so helps to ensure an even toning result since it's easier to apply (and distribute) toner on damp hair than on dry hair. To achieve the right amount of dampness, towel dry your hair for a few seconds with a microfiber towel before you start.
Don't leave the toner on for too long. According to Wella, you should leave the toner on for up to 30 minutes max. Leaving it on for longer than that could cause parts of your hair (or all of your hair) to turn purple instead of your chosen shade.
Apply the toner to the brassiest parts first. It takes time for toner to change the color of your hair and remove brassiness. That's why you should ensure that the brassy areas get the most processing time.
Use the right toner strength. For Wella liquid toners, you get to choose between volume 10 and volume 20. Volume 10 is best for those who have considerable hair damage or don't mind if the results don't last longer than a few weeks. But if your hair can handle it, going with 20 volume will give you longer-lasting results and more toning power.
Be generous with the toner. One of the biggest mistakes hair toning newbies make is not applying enough toner to the hair. If you're too stingy with the toner, you'll inevitably miss spots, which could lead to patchy results. So, don't be afraid to apply too much toner. You can't apply too much. Ensure that every single hair is coated in the toner.
So, there you have it – a Wella toner chart to help you decide which toner is best for you. We hope you found all the information you were looking for, and we wish you the best with your next hair color transformation!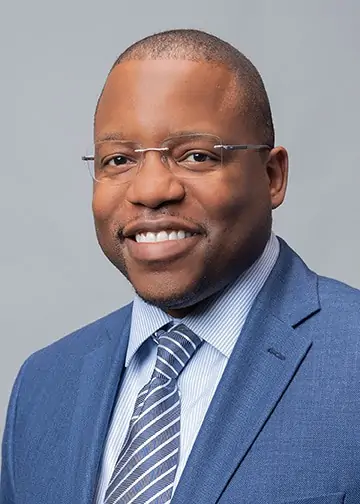 Kenneth Byrd holds a BS in Accounting and Management Information Systems and an MBA from the University of Alabama at Birmingham. With over 15 years of experience, Kenneth has been dedicated to hair care since 2008, when he co-founded Curl Centric® and Natural Hair Box alongside his wife. As a team, they promote healthy hair care practices through their comprehensive platform, Curl Centric. Curl Centric is a website operated by a husband and wife team that encourages healthy hair care. At Curl Centric, we aim to help our readers take control of their hair care journey and make good decisions about products, hairstyles, and maintenance techniques. We also have strict editorial integrity; here's an explanation of our editorial guidelines and how we make money.